...bo grotołaz to nie jaskiniowiec
Święto grotołaza.
Za nami III Ogólnopolskie Forum Speleo. Impreza może i monotematyczna – bo było rzecz jasna tylko o jaskiniach – ale za to interdyscyplinarna. Były wykłady i prelekcje, warsztaty praktyczne, wycieczki terenowe geologiczne i stricte chodzenie po jurajskich jaskiniach, zawody z elementami rywalizacji i konkurs fotograficzny. Nawet liczne dzieci, które przyjechały na konferencję, nie miały szansy się nudzić, zatem organizacyjnie wydarzeniu należy przypisać sukces.
W środowisku speleo jestem od niedawna. Była to dla mnie pierwsza wizyta na imprezie o charakterze ogólnopolskim, zatem nie klepałam się po ramionach ze wszystkimi na przywitanie. Nie mam też porównania ani do innych tego typu wydarzeń, ani do poprzedniej edycji Forum. Ale dzięki temu świeżemu spojrzeniu postaram się wydać opinię szczerą i możliwie obiektywną.
Załęcze Wielkie, czyli jak sama nazwa wskazuje nie-pępek-świata.
Wnioski z ubiegłorocznego Forum Speleo powiodły organizatorów do decyzji o zmianie miejsca. Ma to swoje oczywiste plusy: inny grunt pod nogami to nowe możliwości jaskiniowe i wycieczki geologiczno-krajoznawcze. Miejsce dalej od cywilizacji a bliżej natury też dla wielu z nas mieszkających na co dzień w dużych miastach, jest nieocenionym atutem. Ale okazało się również być nieco problematyczne, a dla niektórych – wręcz szokujące. Na terenie rozległego ośrodka niewiele było miejsc z zasięgiem telefonicznym i prawie żadnego z dostępem do wi-fi. O ile gościom mogło to jedynie przeszkadzać, o tyle organizatorom nastręczało sporo gimnastyki na tle logistyczno-komunikacyjnym. Nie mniej – mimo iż widać było biegających między obiektami recepcjonistów i prowadzących bloki tematyczne – całe wydarzenie przebiegło sprawnie i bez większych zgrzytów.
Postpeerelowski charakter ośrodka w niektórych wzbudzał sentyment, w innych lekką nutkę pretensji o nieco zbyt niski standard. Ale grotołazów trzeba karmić dobrze, bo małe porcje będą rozpamiętywać jeszcze długo po wyjeździe.
Piątek, czyli nie spać – zwiedzać!
Organizacją wycieczki po jaskiniach w rezerwacie Węże zajął się Speleoklub Częstochowa i Wieluńska Grupa Speleo. A spacer umilały opowieści prof. Adama Szynkiewicza. Informacja i logistyka przebiegały płynnie, w sumie uczestniczyło około 30 grotołazów. Ja osobiście jadąc bez znajomych i metodą mixtową (pociągami, pks-ami, blablablacarami, w każdym razie "nie-autem") mogłam liczyć na pomoc chłopaków w dotarciu z Częstochowy na miejsce, co bez ich pomocy byłoby zwyczajnie niemożliwe. Także z tego miejsca raz jeszcze dziękuję i pozdrawiam.
Wieczór zwieńczyły "Zawody sprawnościowe w technikach jaskiniowych". Odbywały się one w 5 szalonych kategoriach: od sławnej już skrzyni i worowania lin na czas aż po speleo-memo. Konkurencje przebiegały równolegle, więc nie było tak znakomitego jak rok temu dopingu (który na oglądanych przeze mnie filmikach wręcz się udzielał nawet post factum), ale zachęciły one do udziału większość dzieci. Dzięki temu średnia zawodów wyniosła pewnie około 17 lat! Na podium w kategorii dorosłych spośród 5 uczestników, stanęli:
1 Witold Hoffmann
2 Sonia Dudziak
3 Jakub Grubba.
W kategorii maluchów, najlepszą okazała się Iga Stelmach. Upominkami zostały nagrodzone wszystkie dzieci.
Sobota, czyli samo sedno.
Wykłady, warsztaty i wycieczki terenowe odbywające się od 9:00 do 19:00 i podzielone na 3 bloki, wymagały od uczestników podjęcia decyzji o tym, w czym chcą uczestniczyć. Myślę, że każdy znalazł coś dla siebie: zarówno z teorii jak i z praktyki. Uczestnicy zawsze gromadzili się tłumnie o czym świadczą liczby: 167 grotołazów (prelegenci+uczestnicy) oraz 14 zarejestrowanych dzieci. A jeśli tylko czas i formuła zajęć na to pozwalała, publika chętnie brała czynny udział w dyskusji.
Kolacja, którą dostaliśmy od organizatorów w prezencie, połechtała nasze kubki smakowe i zrobiła dobry fundament pod ogłoszenie wyników, nagrodzenie zwycięzców w konkursach, imprezę z dj-em oraz długie rozmowy do wczesnych godzin porannych.
Konkurs fotograficzny, czyli niespodzianek nie było.
Oględziny nad nadesłanymi pracami odbywały się w składzie: Stanisław Kotarba, Marcin Fryń, Marcin Słowik, Andrzej Dajek. Werdykt brzmiał następująco:
1 miejsce: Jakub Nowak, KKTJ "Życie w ukryciu 1"
2 miejsce: Tomasz Pawłowski, STJ KW Kraków "Było sobie życie 03"
3 miejsce: Jakub Nowak, KKTJ "Ślady życia 1"
Zwycięskie prace oraz więcej szczegółów znajdziecie na stronie: http://forumspeleo.pl/konkurs-fotograficzny-iii-edycja-2019/
Konkurs kartograficzny, czyli komentarz Darka Bartoszewskiego.
"Jury w składzie Jacek Szczygieł, Filip Filar i Ja nie miało zbyt wiele roboty, jako że na konkurs wpłynęła… zaledwie jedna praca. Na szczęście prezentowała ona bardzo wysoki poziom, więc z czystym sumieniem jury mogło przyznać Jerzemu Zygmuntowi 1-szą i jedyną nagrodę."
Jaki wniosek z tego dla nas płynie? Czy kartowanie jest piętą achillesową polskich grotołazów? A może widzicie jakiś logistyczny problem w zgłaszaniu prac? Organizatorzy czekają na Wasze opinie i zapraszają do wzięcia udziału w konkursie w kolejnych edycjach Forum – tym bardziej, że konkurencja śpi, a podium jest tak łatwo dostępne.
Niedziela, czyli czas wracać na ziemię.
Odczuwalne było mocne rozluźnienie atmosfery. Pierwszy wykład wielokrotnie grzmiał śmiechem uczestników za sprawą mistrzowskich, chwilami wręcz kabaretowych, porównań dzikich, prehistorycznych zwierząt z chociażby paniami z urzędu skarbowego etc. Wspólne kompletowanie apteczki grotołaza również wywołało wiele radości, jako że największym zagrożeniem zdrowia i życia okazały się być… ból głowy i biegunka. Otwarte spotkanie Komisji Taternictwa Jaskiniowego chyba miało najbardziej poważny wydźwięk. Wypłynęła z niego bowiem bardzo słuszna dla nas wszystkich i dla każdego z osobna konkluzja,: by zamiast skupiać się na wrogach z zewnątrz spróbować załatwiać jaskiniowe sprawy wewnątrz naszego środowiska.
Nie żegnamy się, czyli do szybkiego następnego.
Takim miłym akcentem i w takim właśnie tonie czekamy na nasze kolejne ogólnopolskie speleo-imprezy: zawody w Wojcieszowie, Speleokonfrontacje w Podlesicach i rzecz jasna Forum za rok. Myślę, że niezależnie od ich formy i treści największą wartością jest spotkanie, synergia międzyklubowa, wspólne plany i nawiązanie współpracy. Atmosfera była kapitalna, mnie udzieliła się na tyle szybko, że wyjechałam z pełnym notesem nowych numerów telefonów i adresów mailowych, zaproszeń na szkolenia i wyjazdy. Zatem chyba jestem najlepszym dowodem, że to działa.
Autor: Katarzyna Lena Koprowska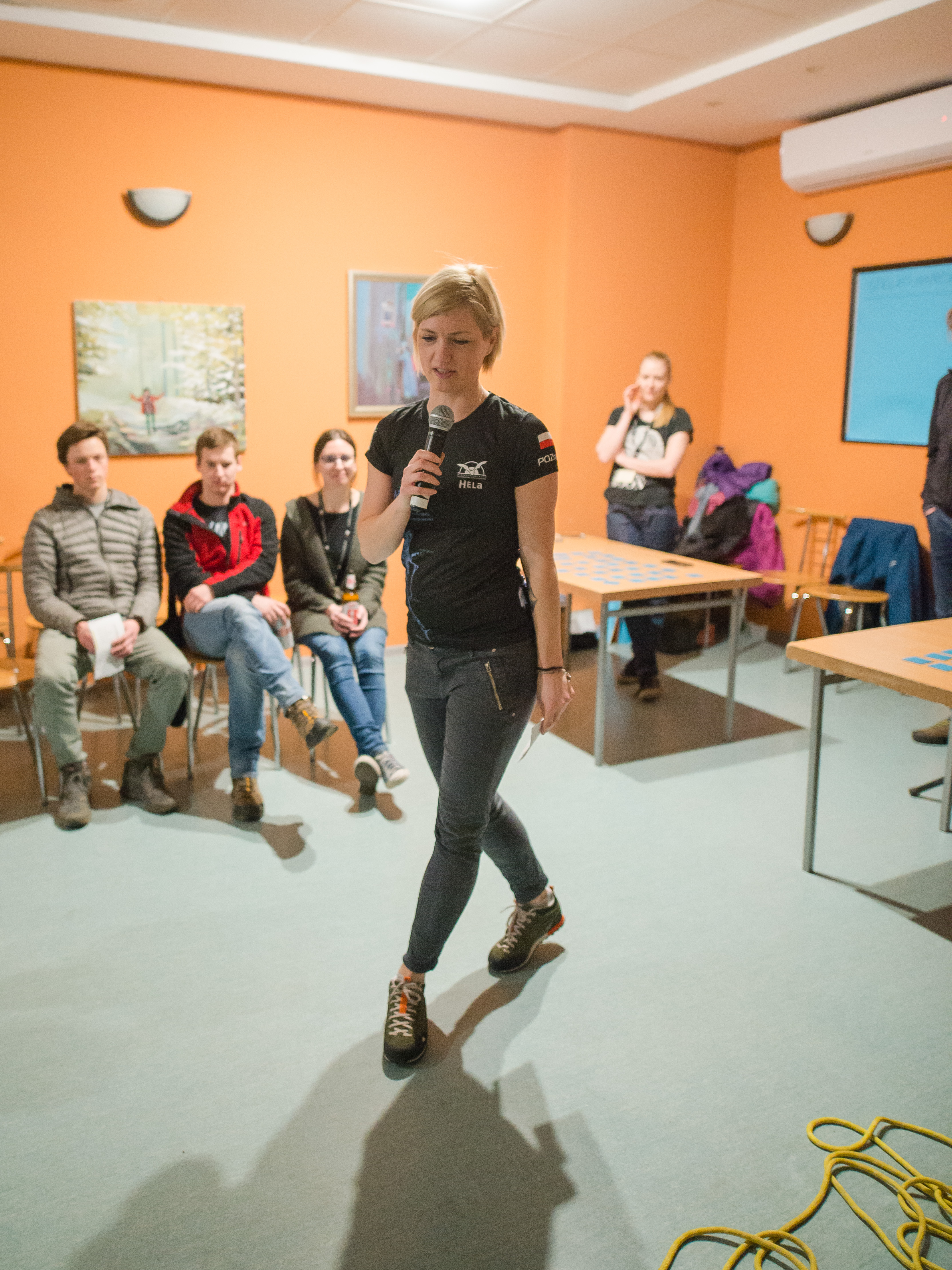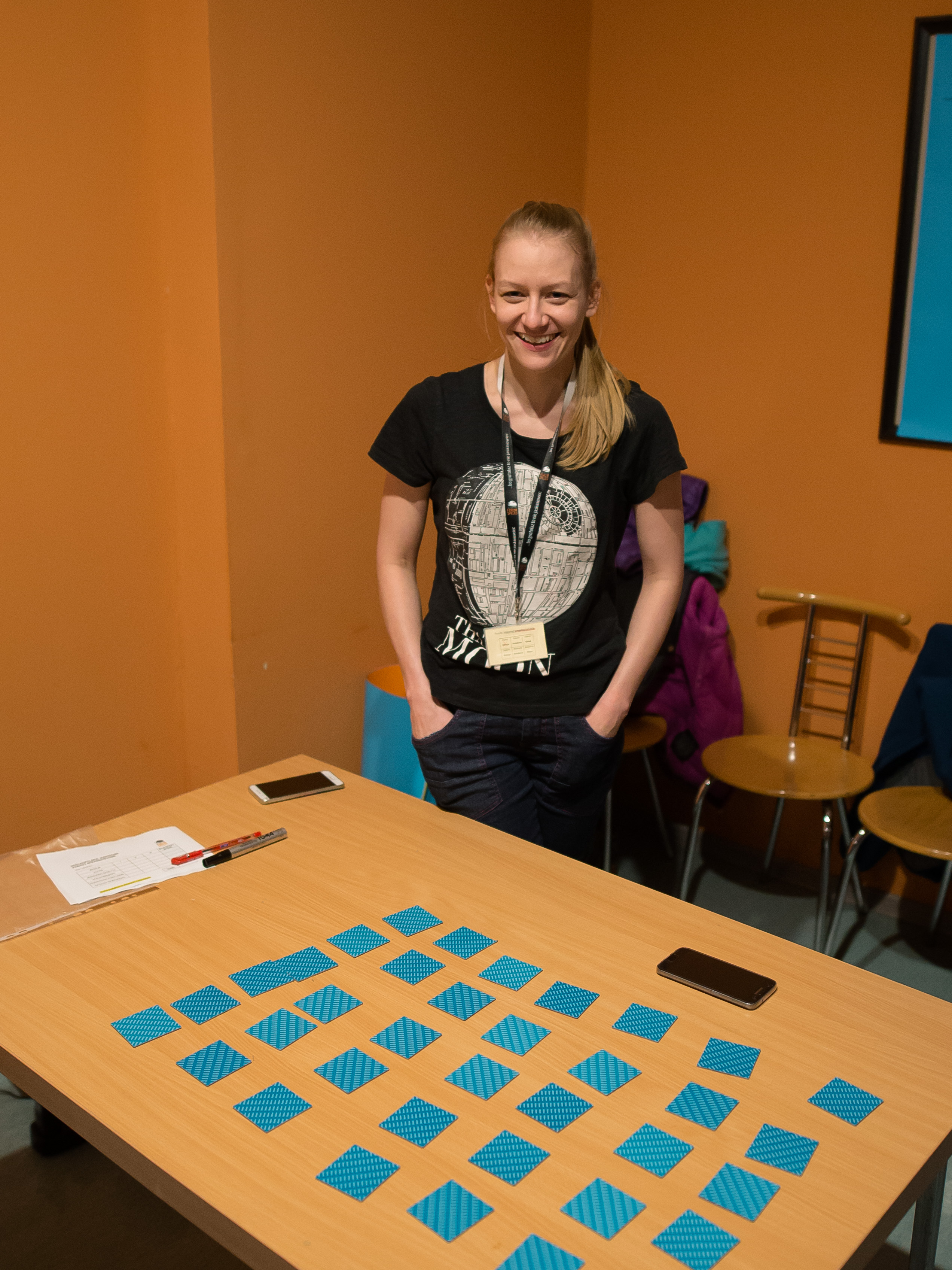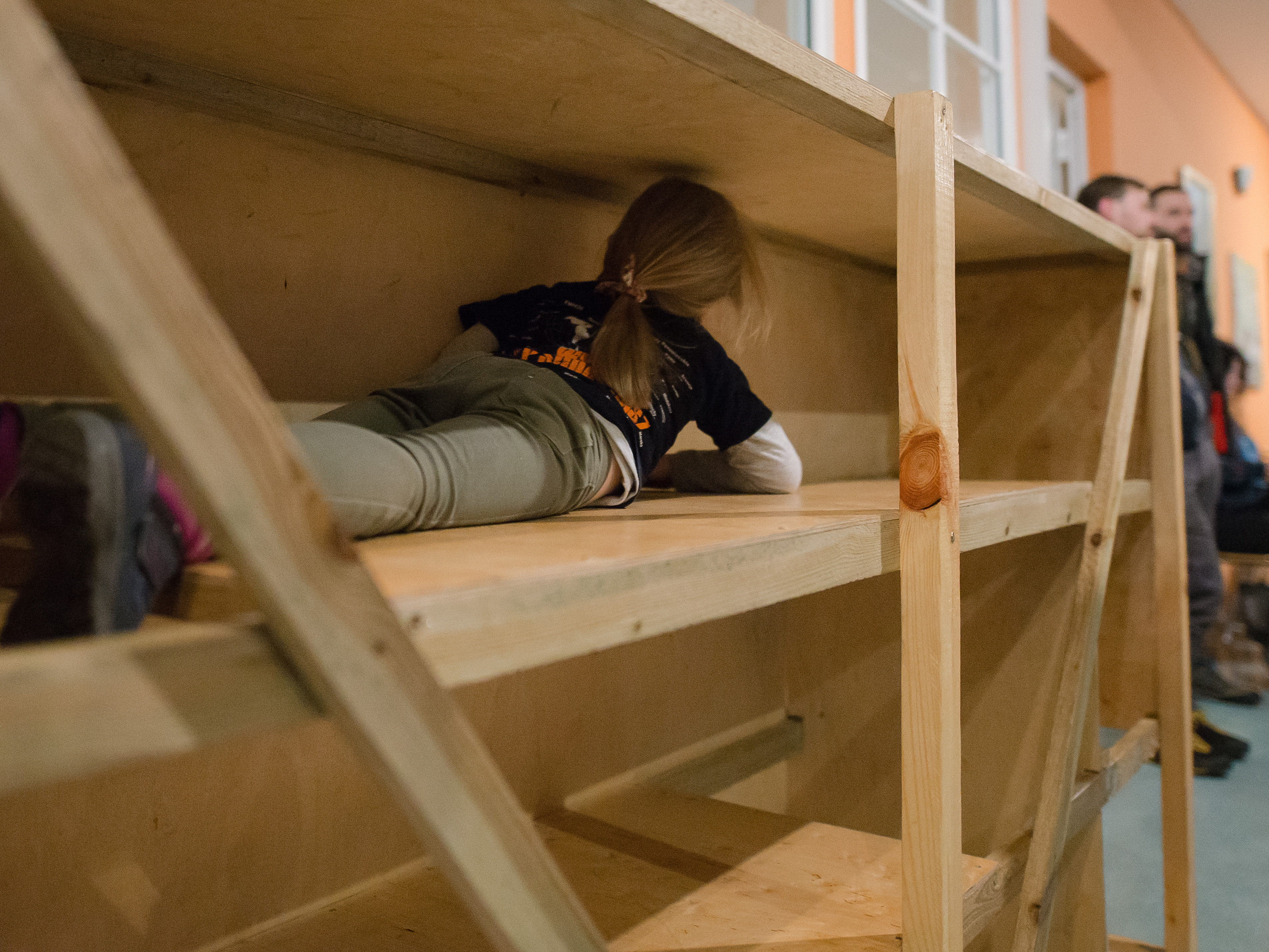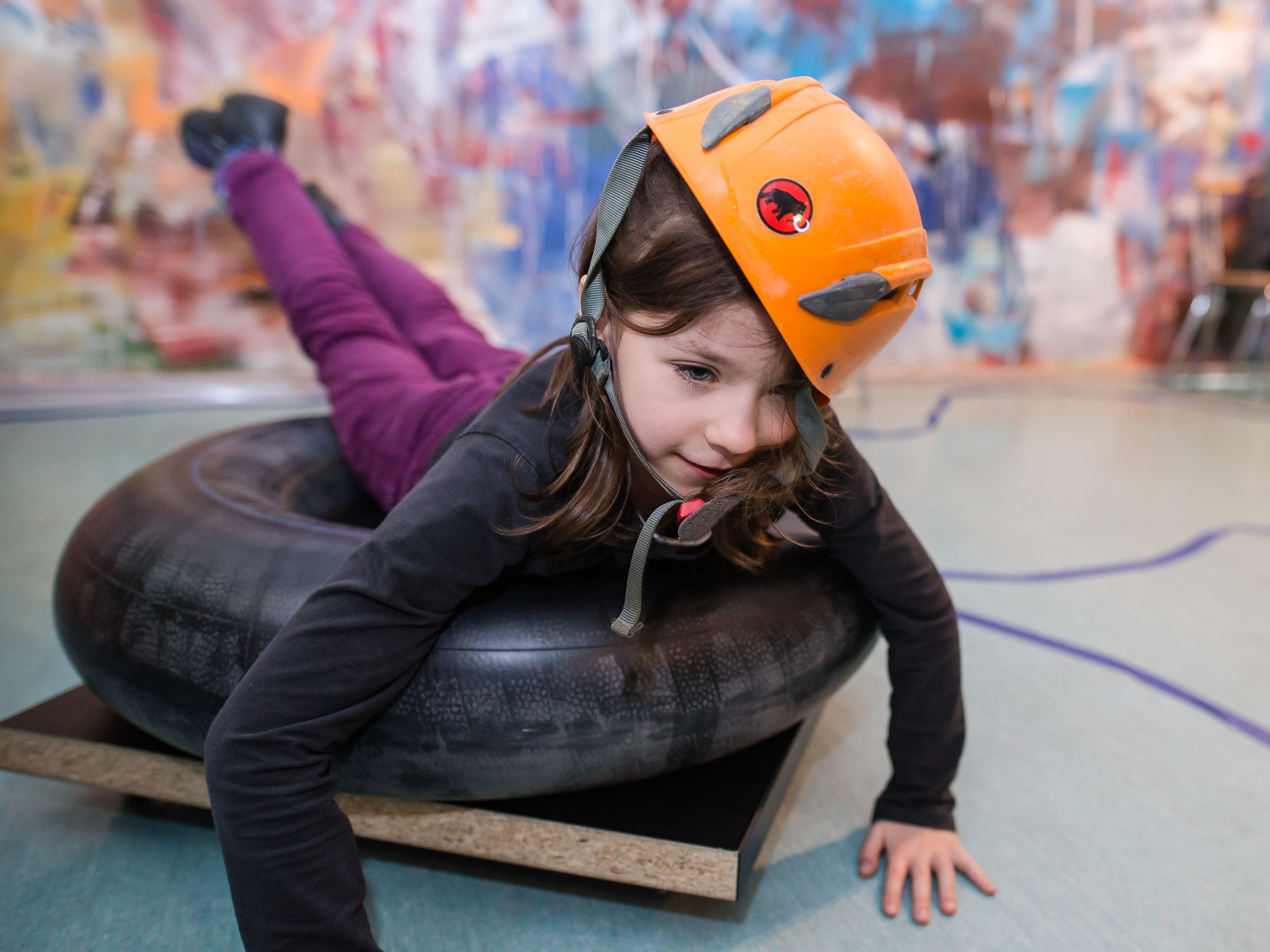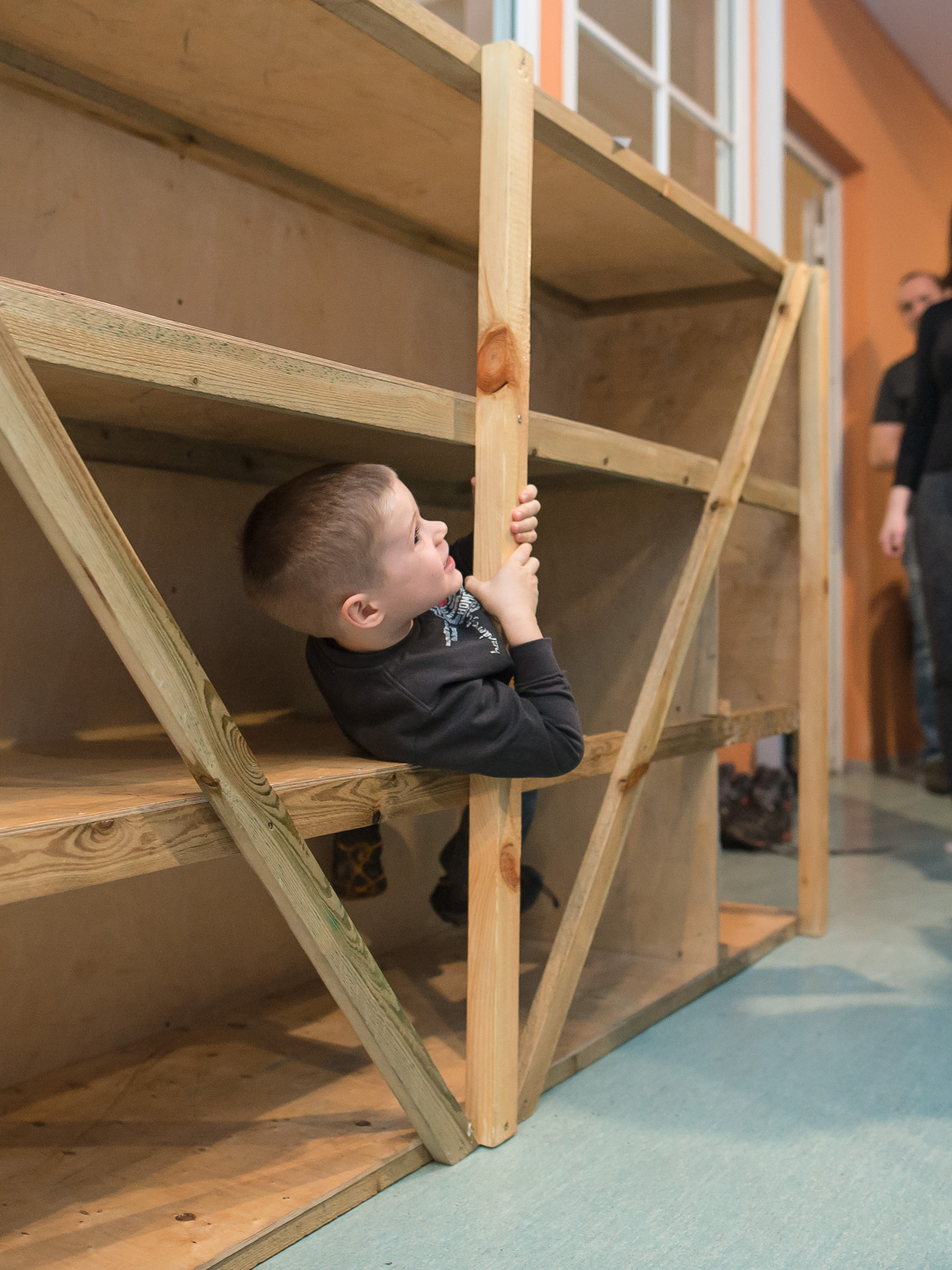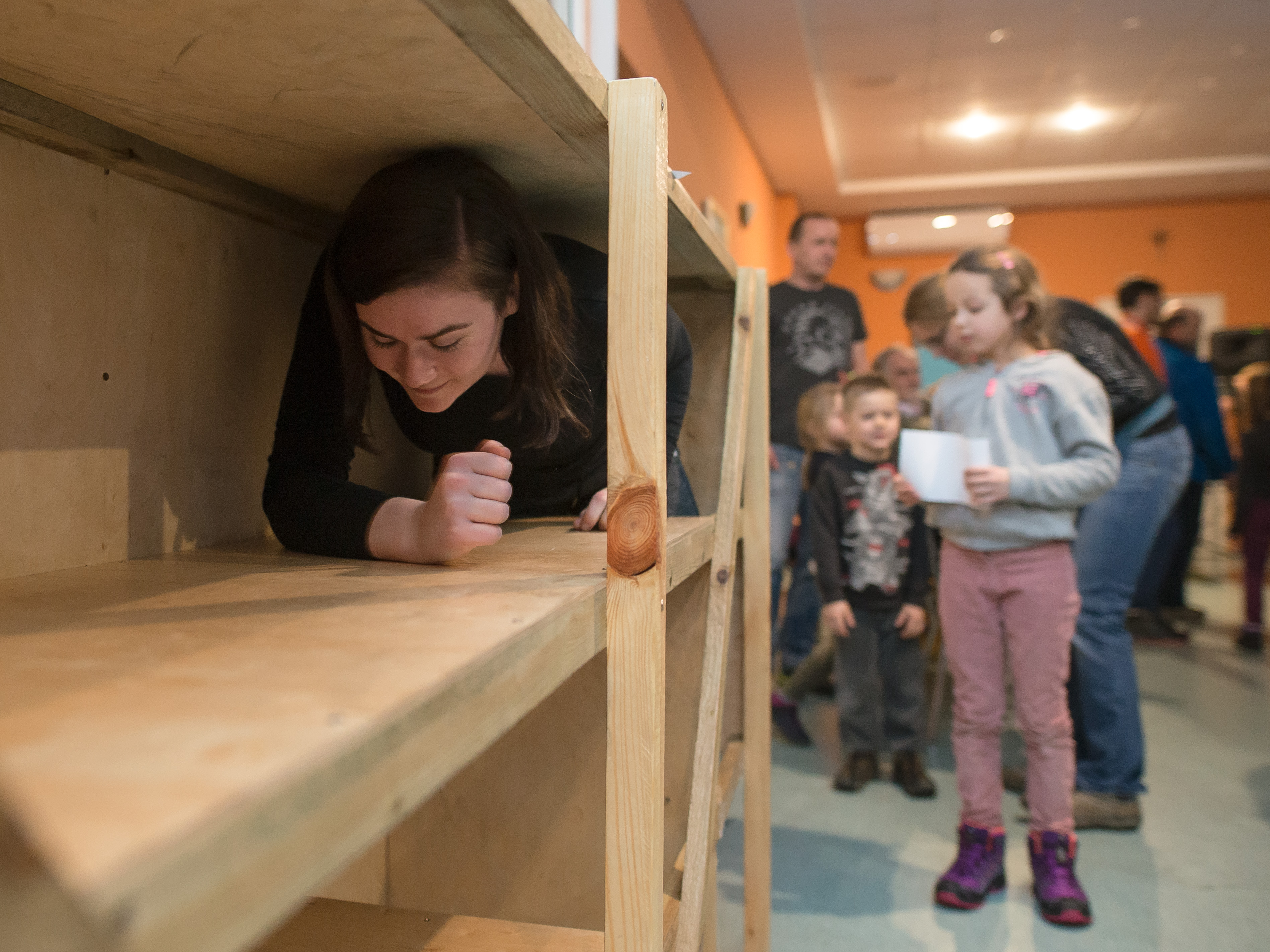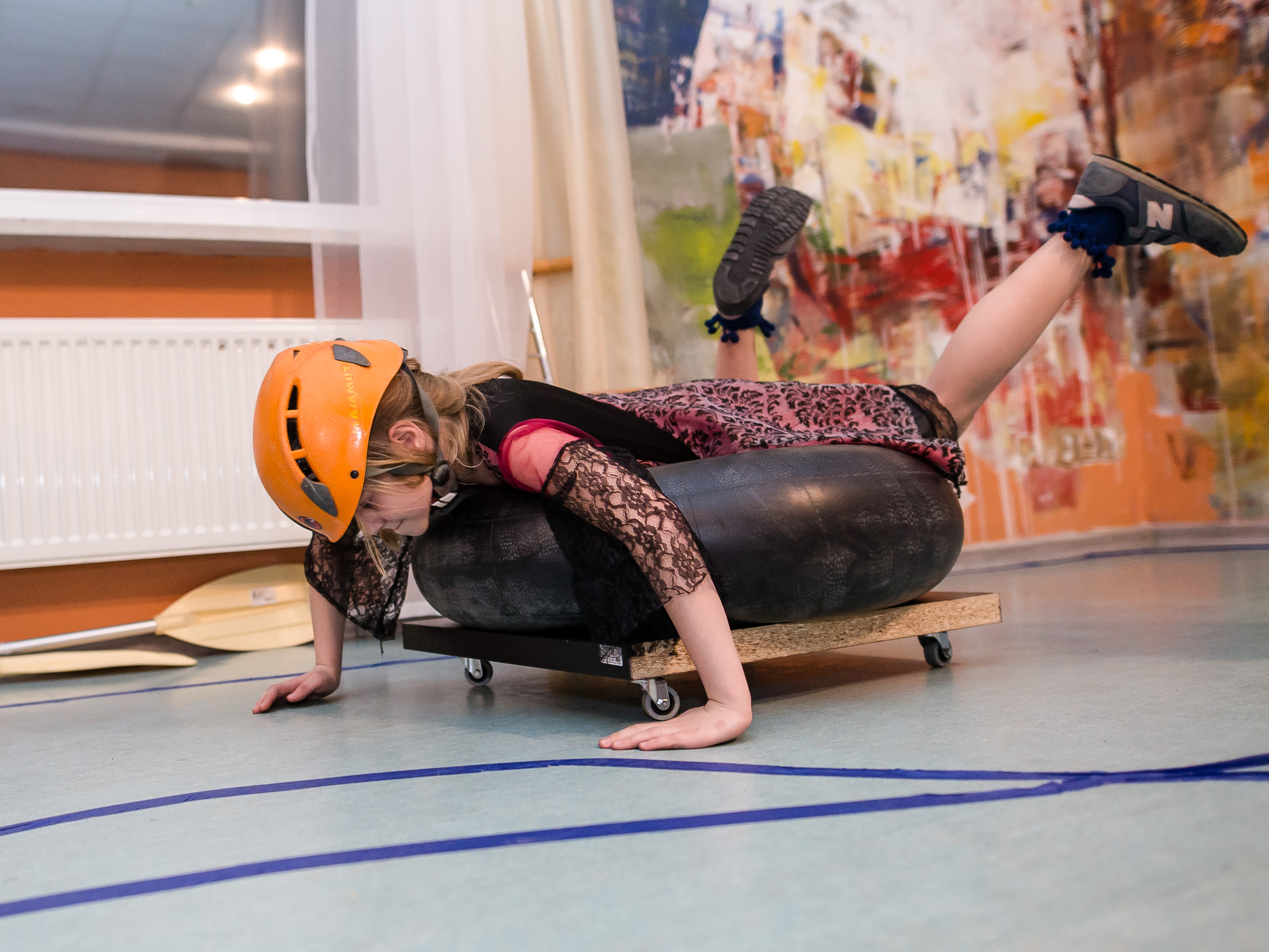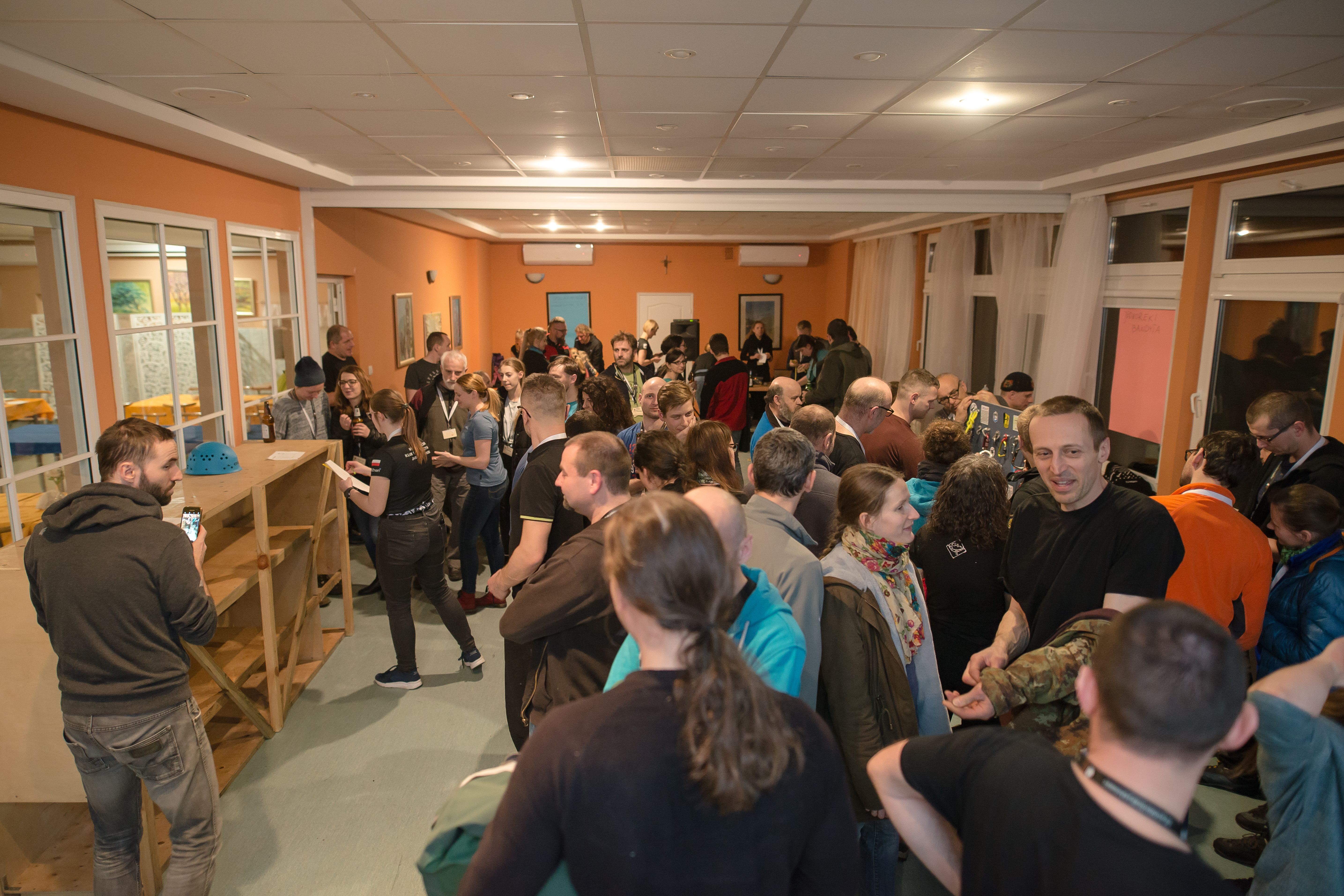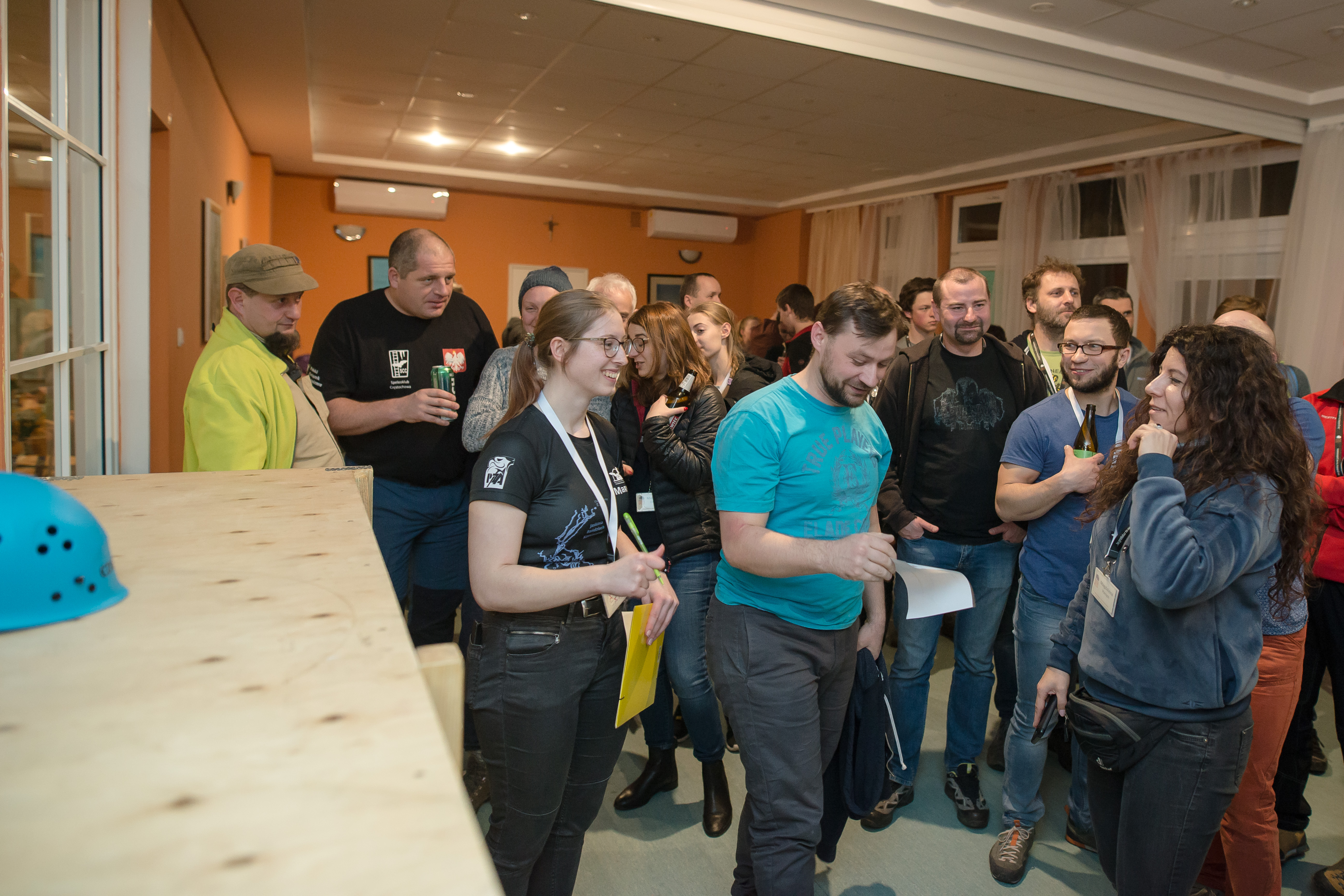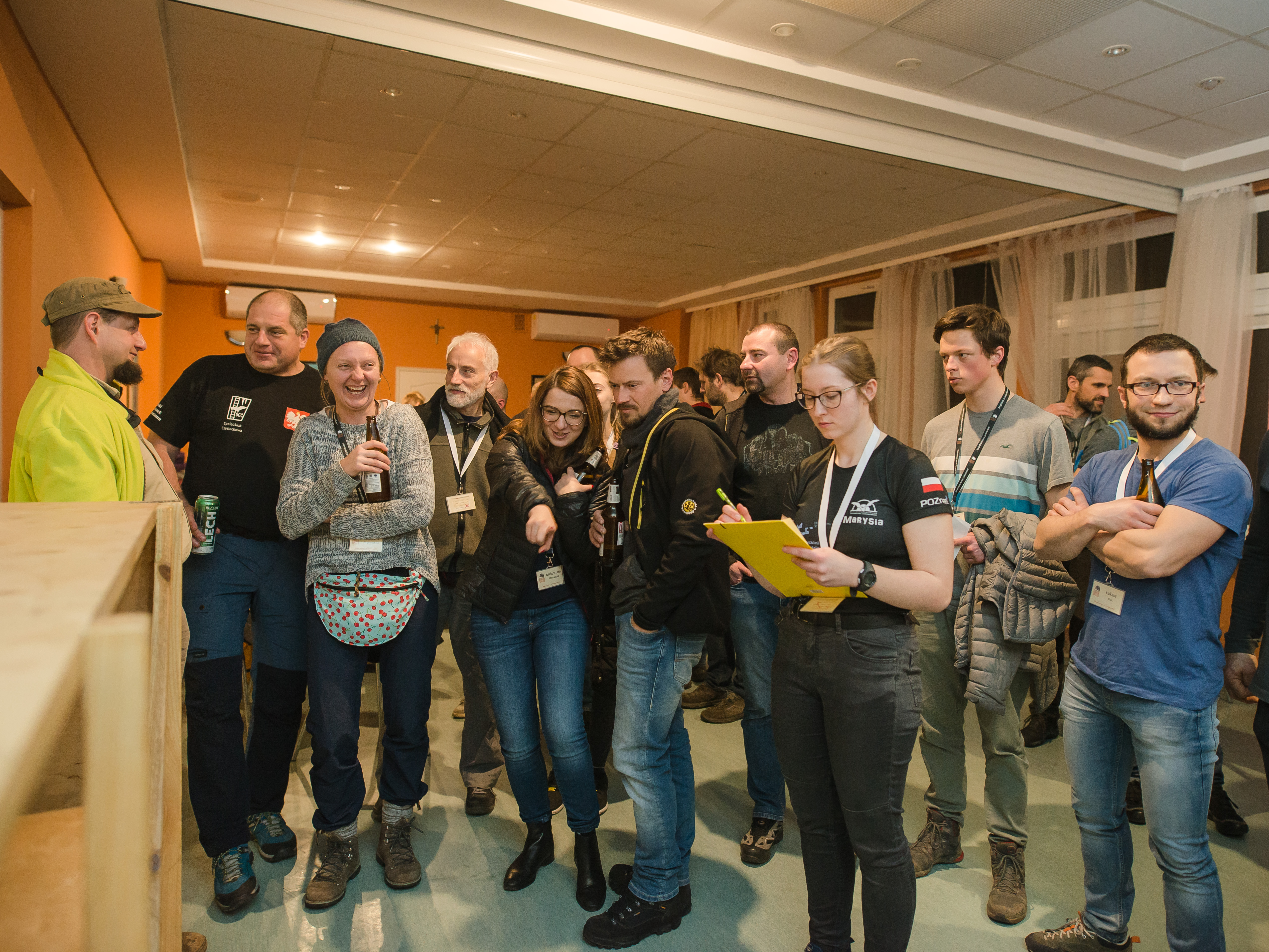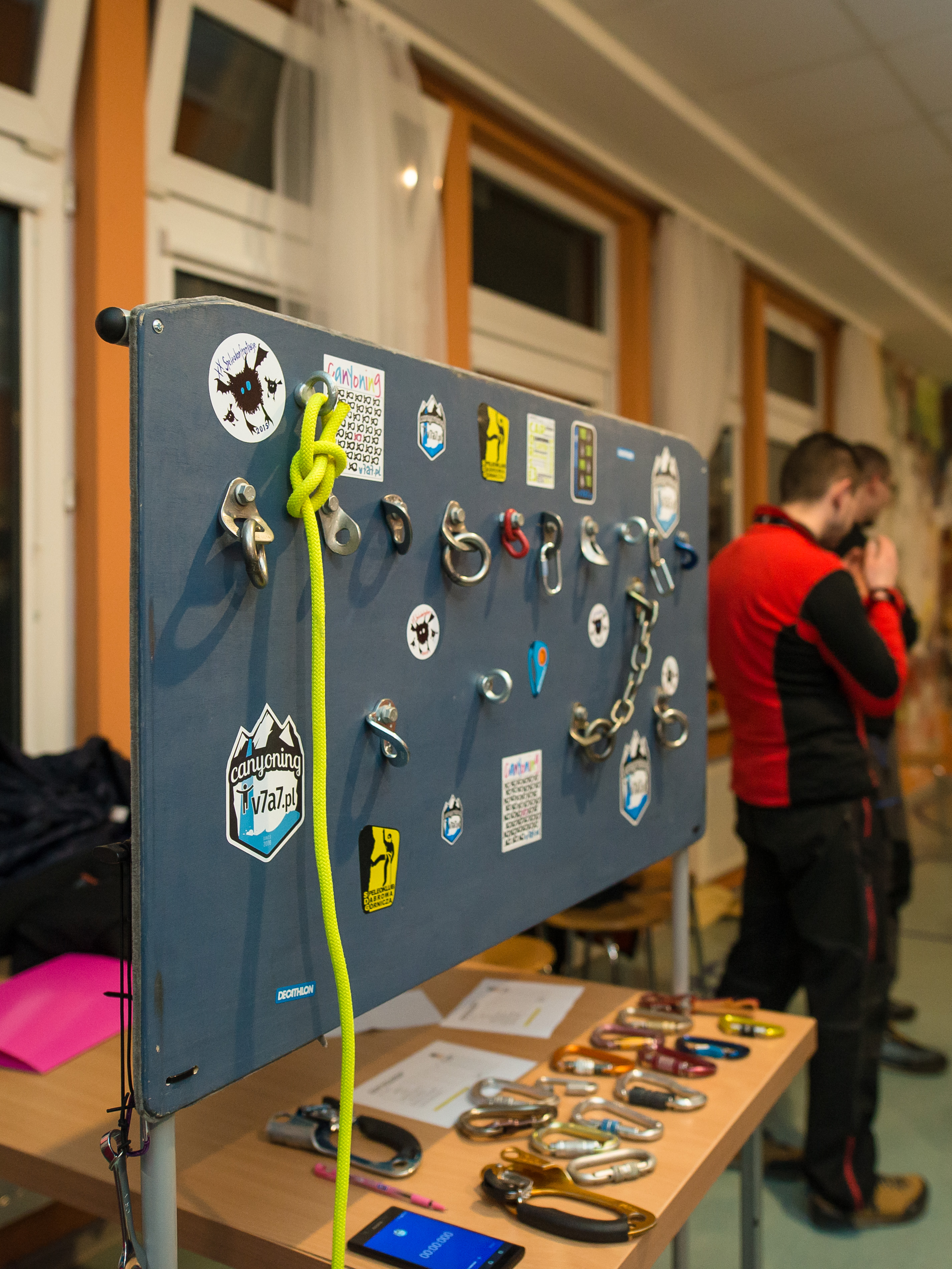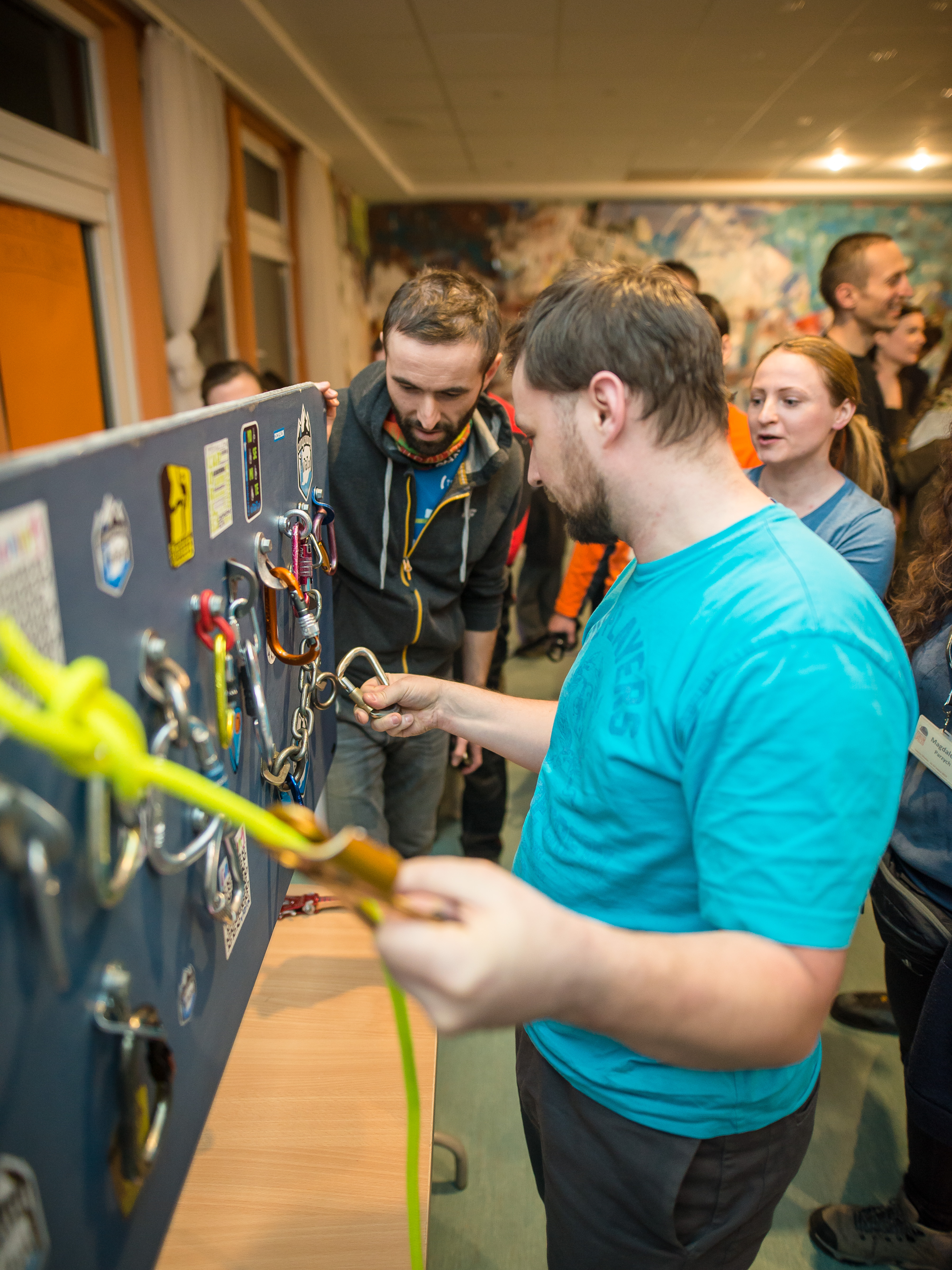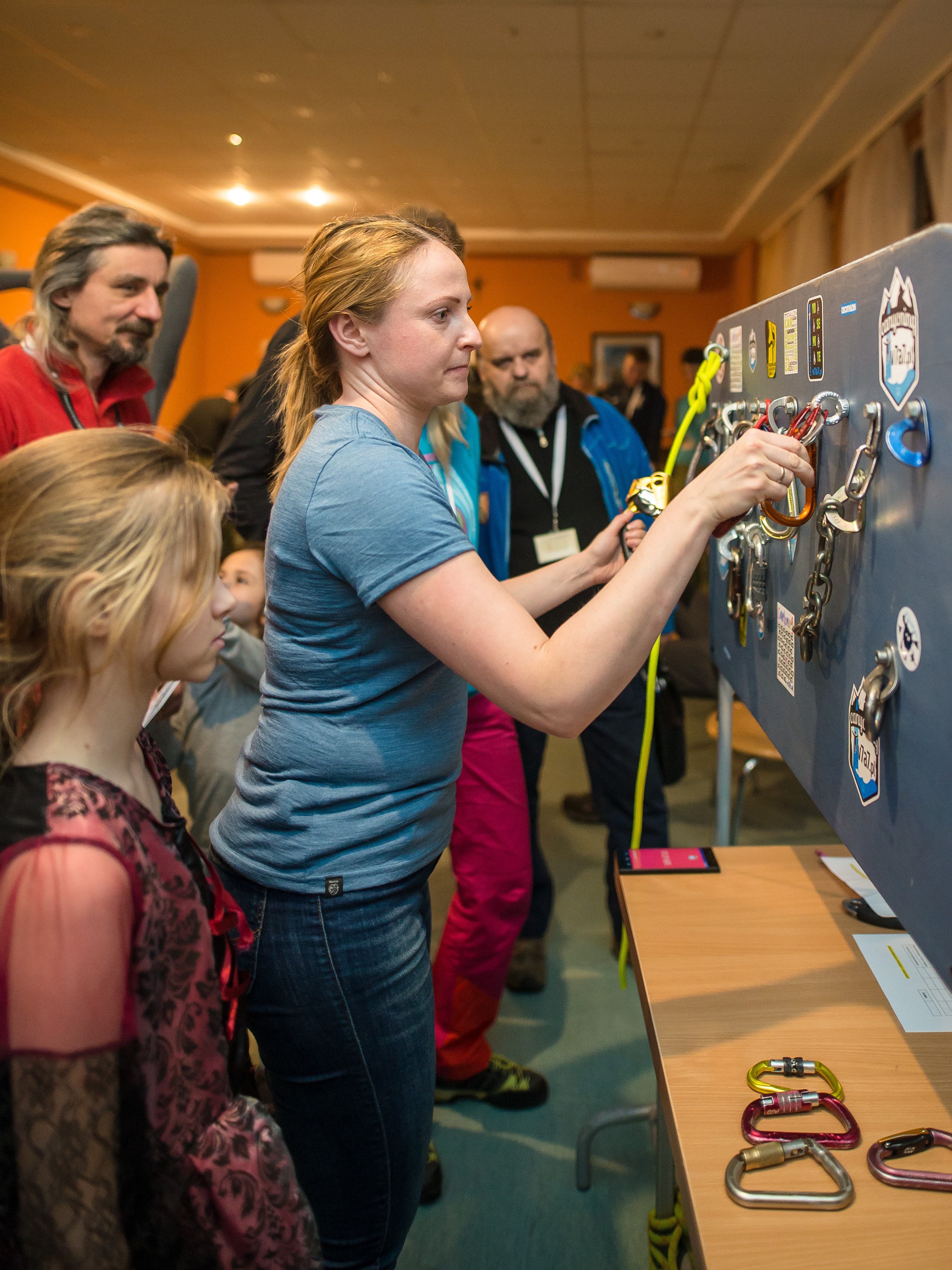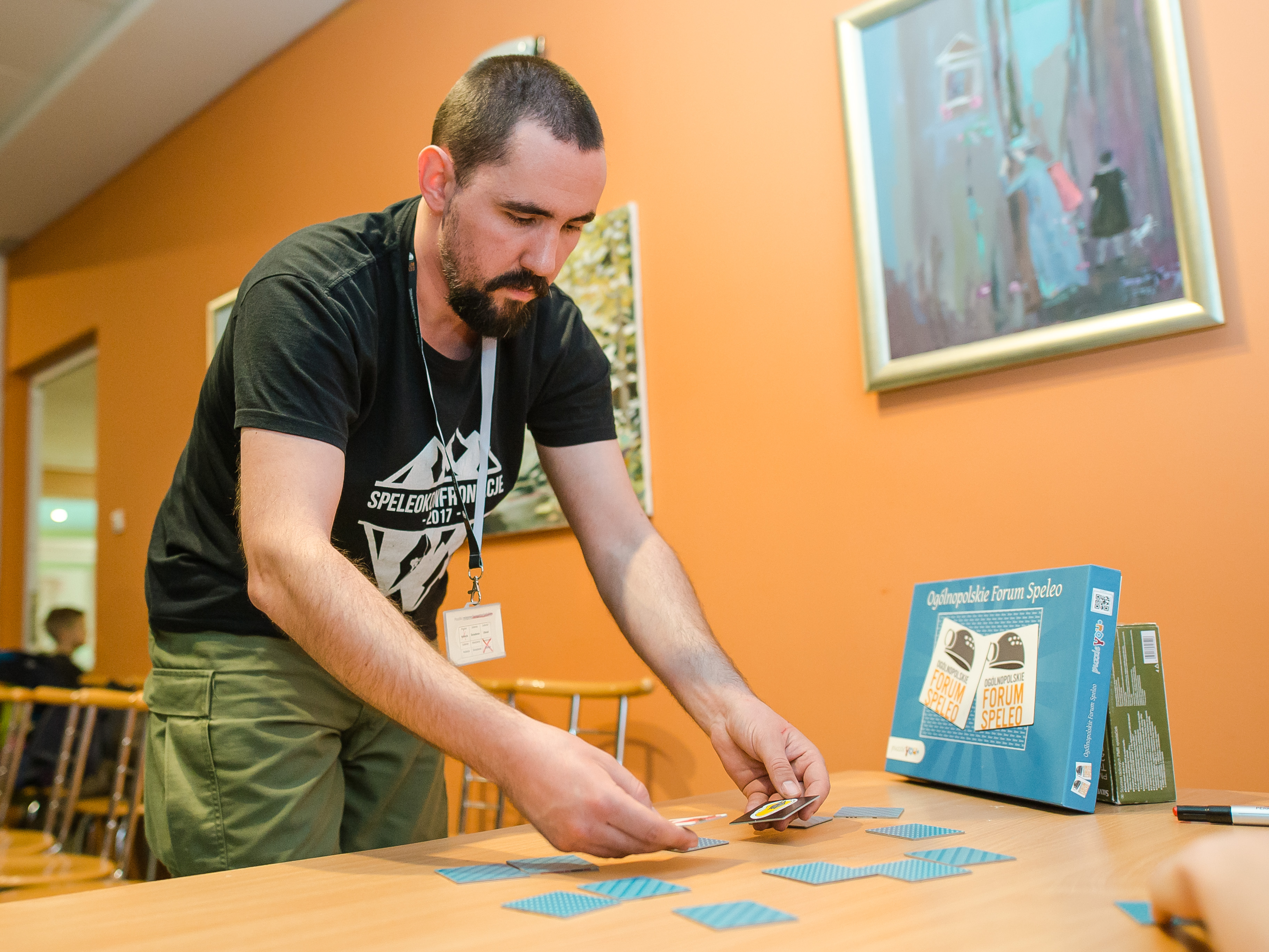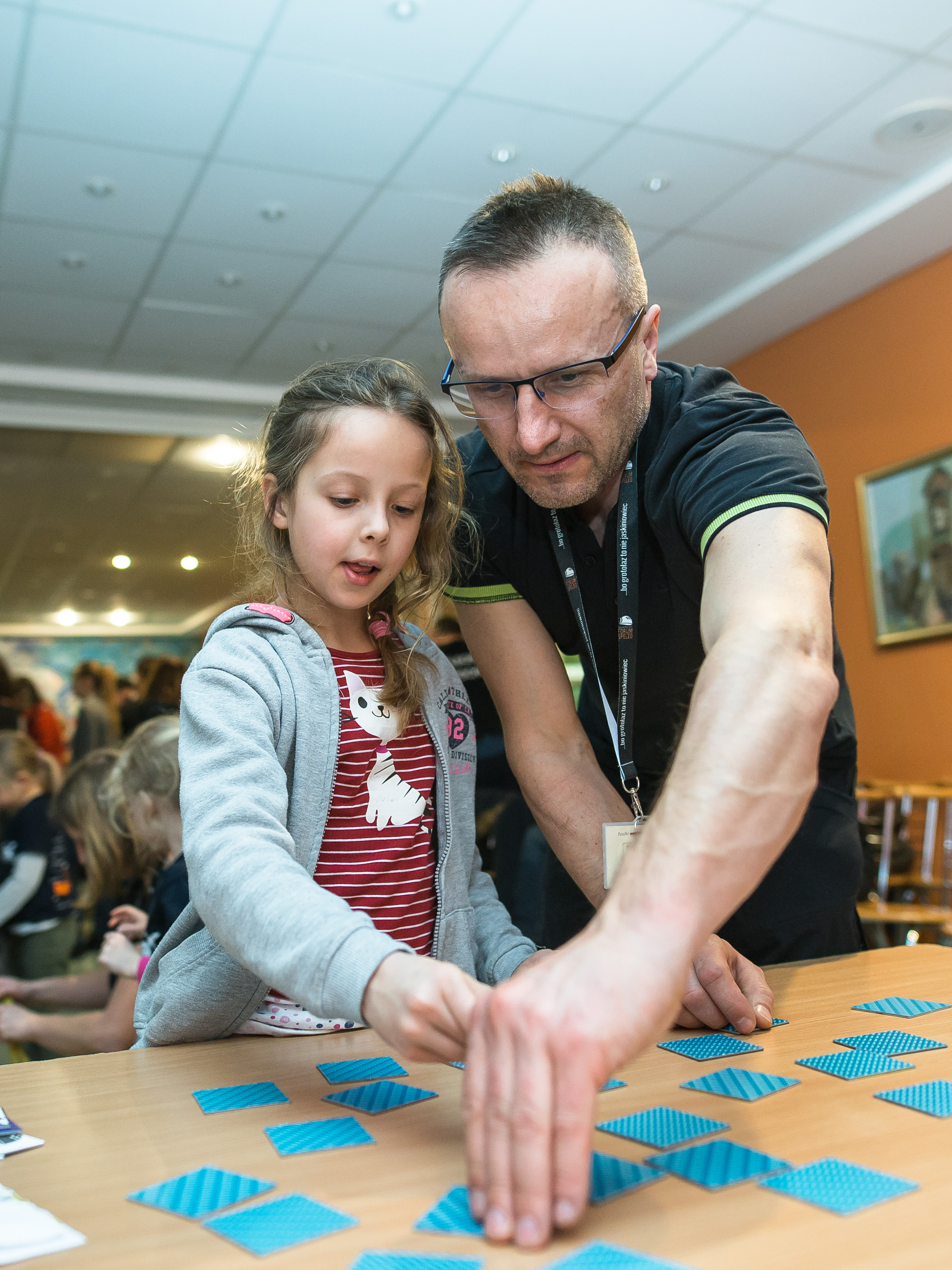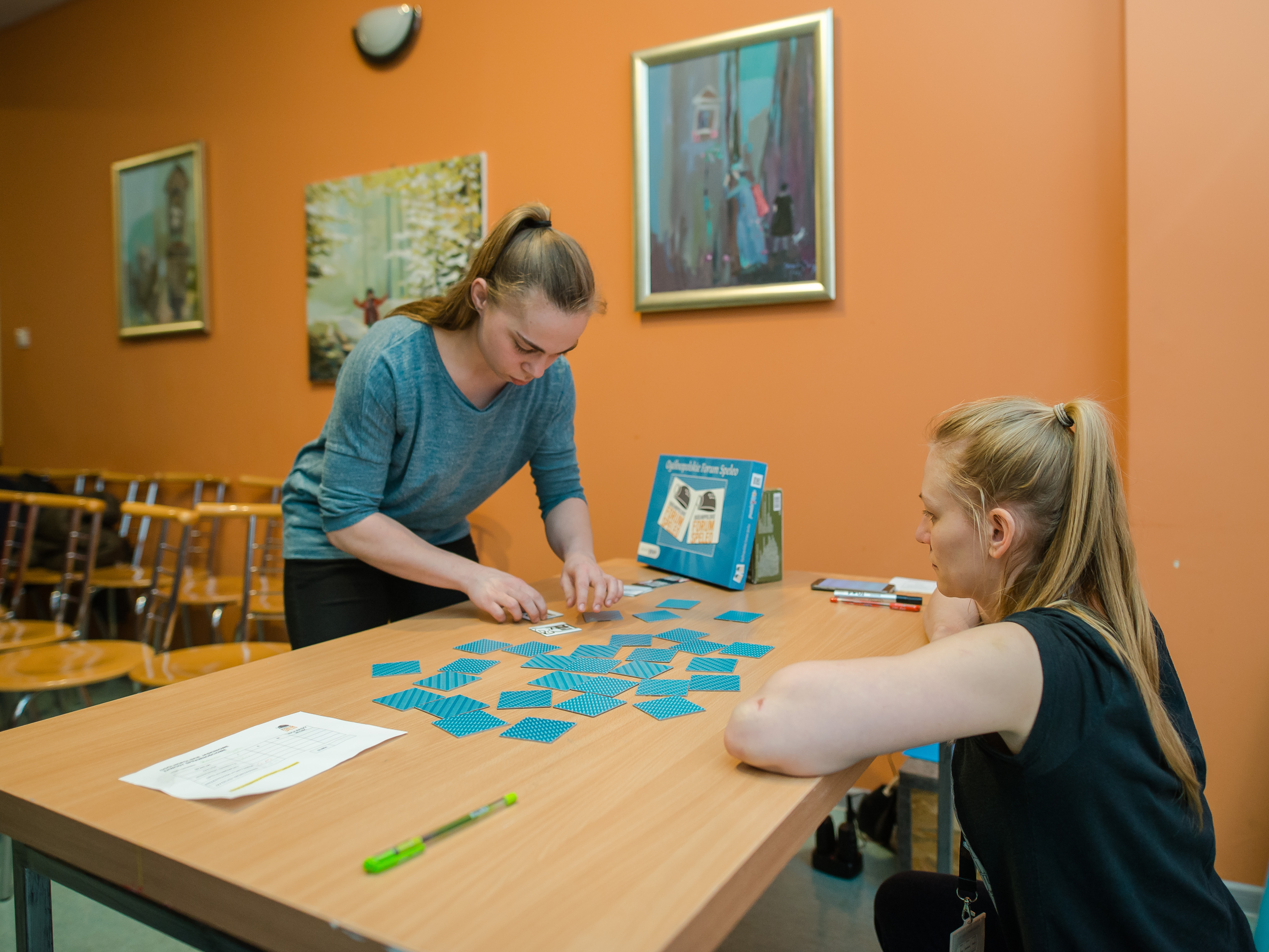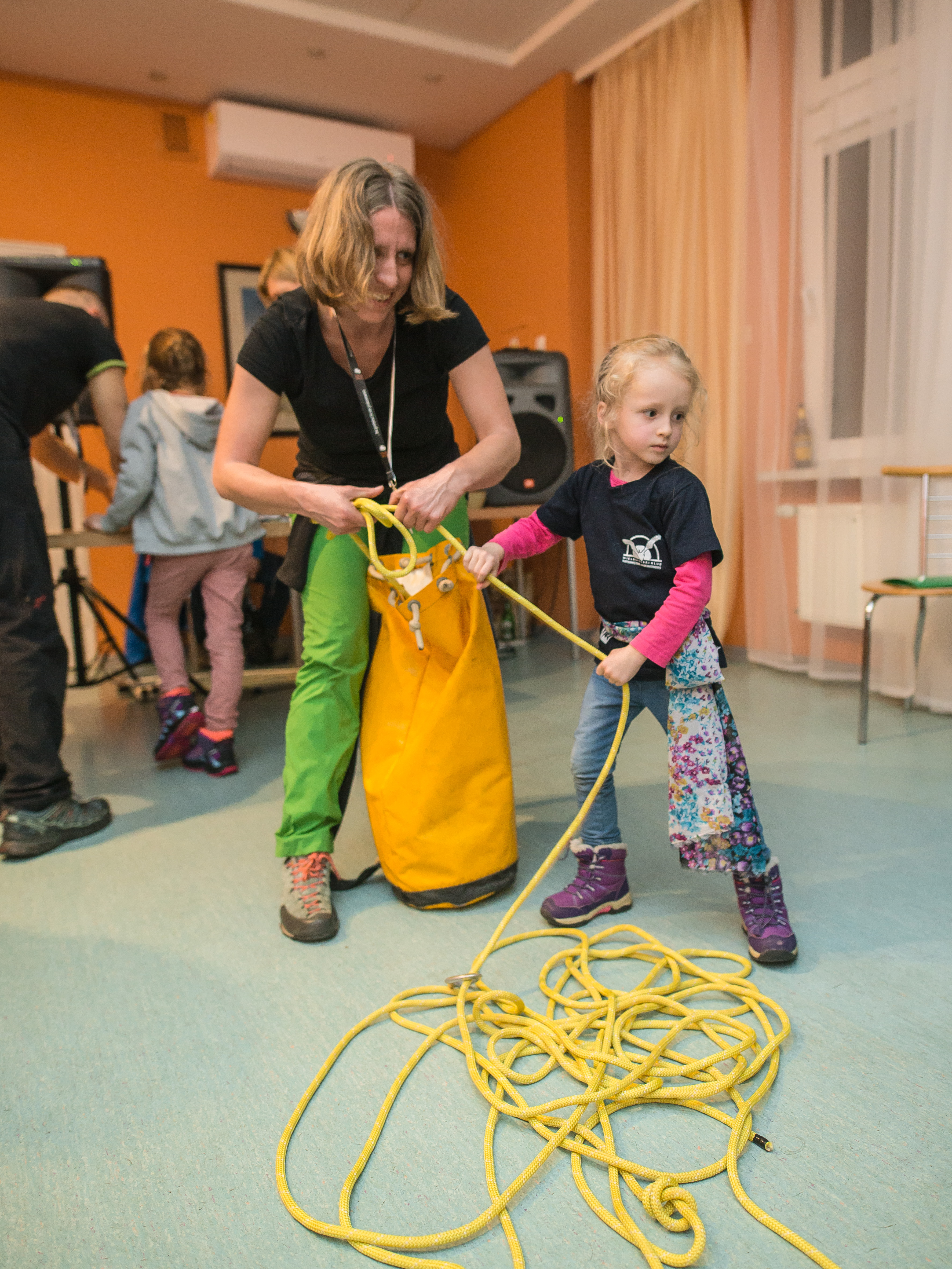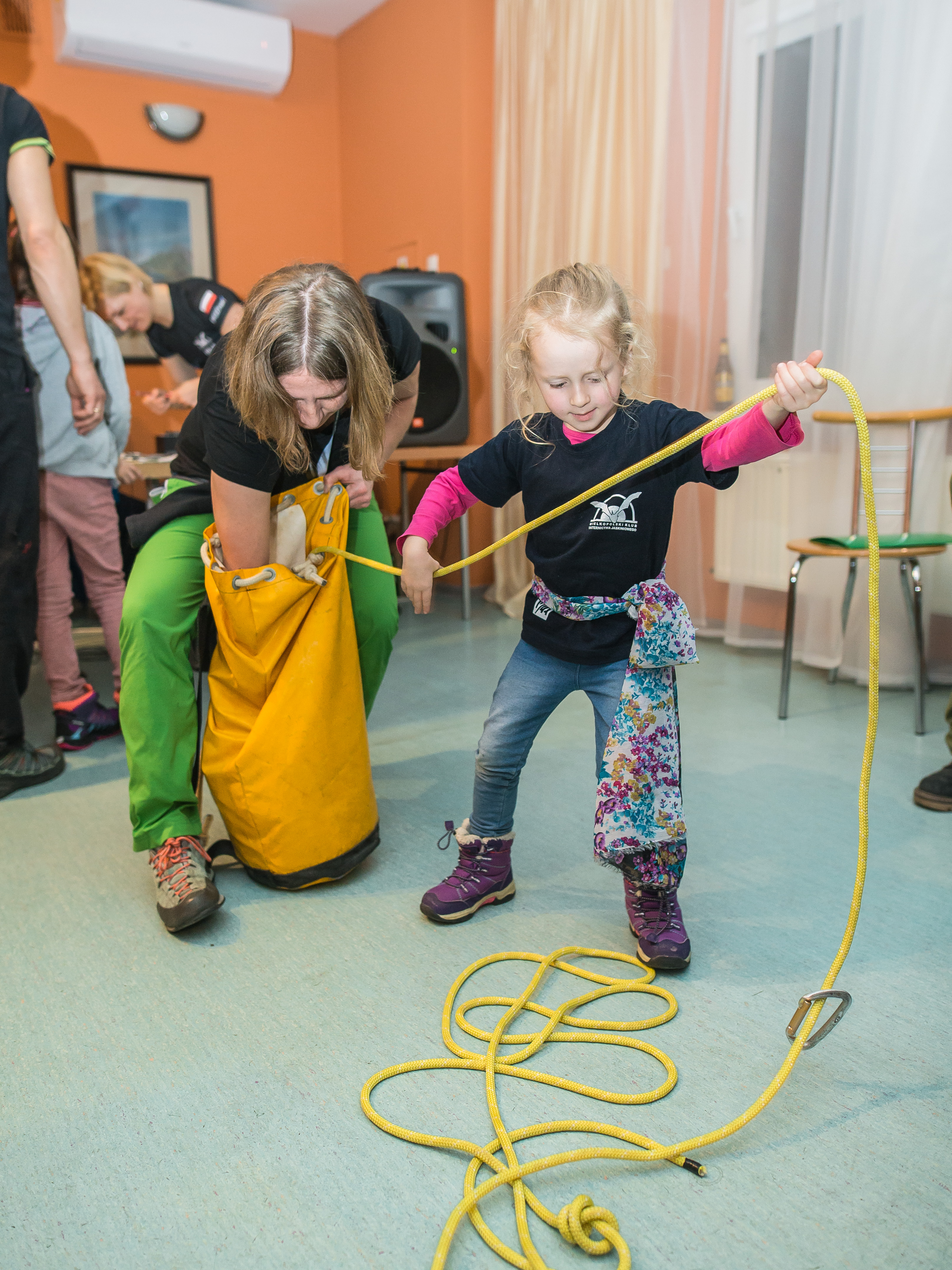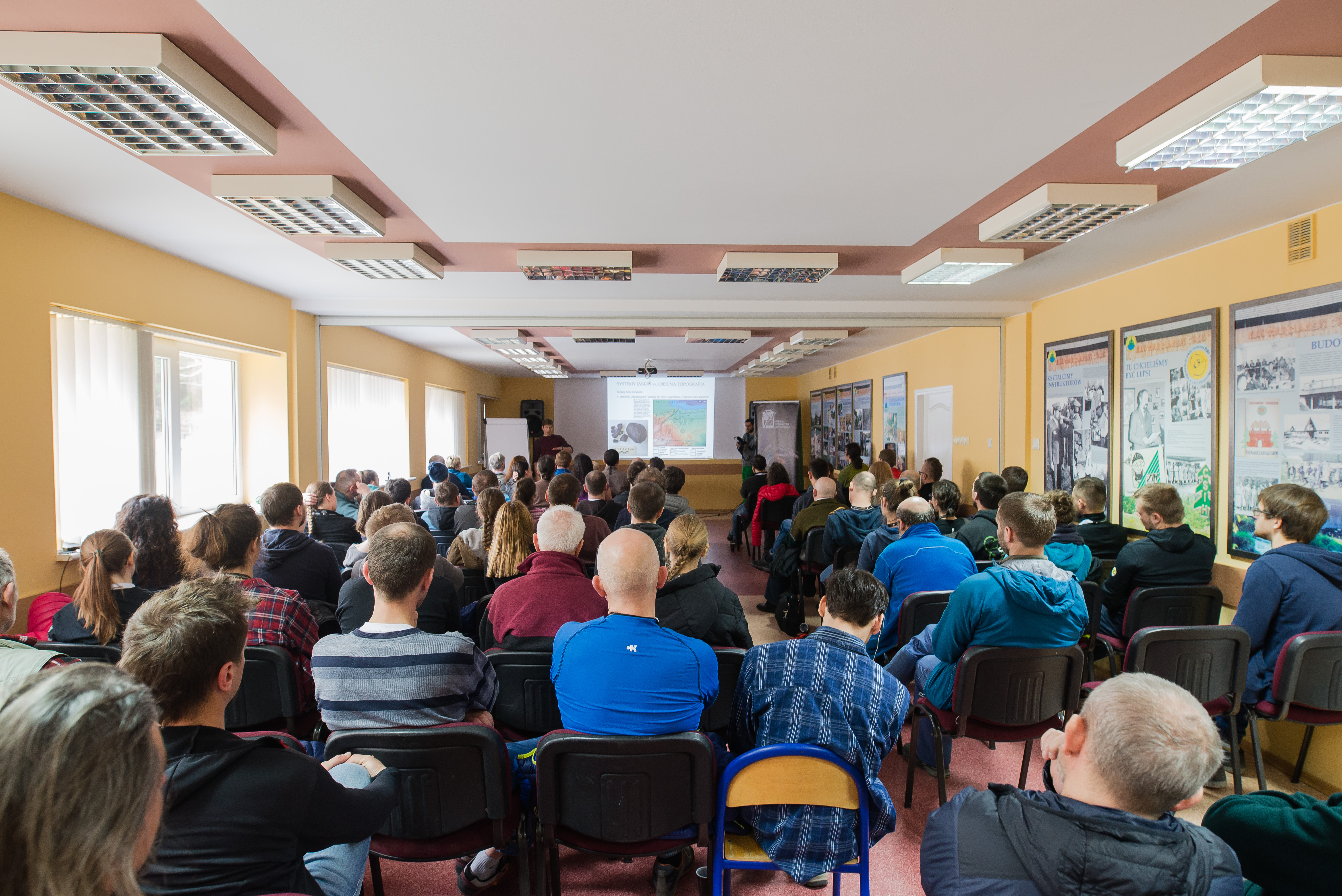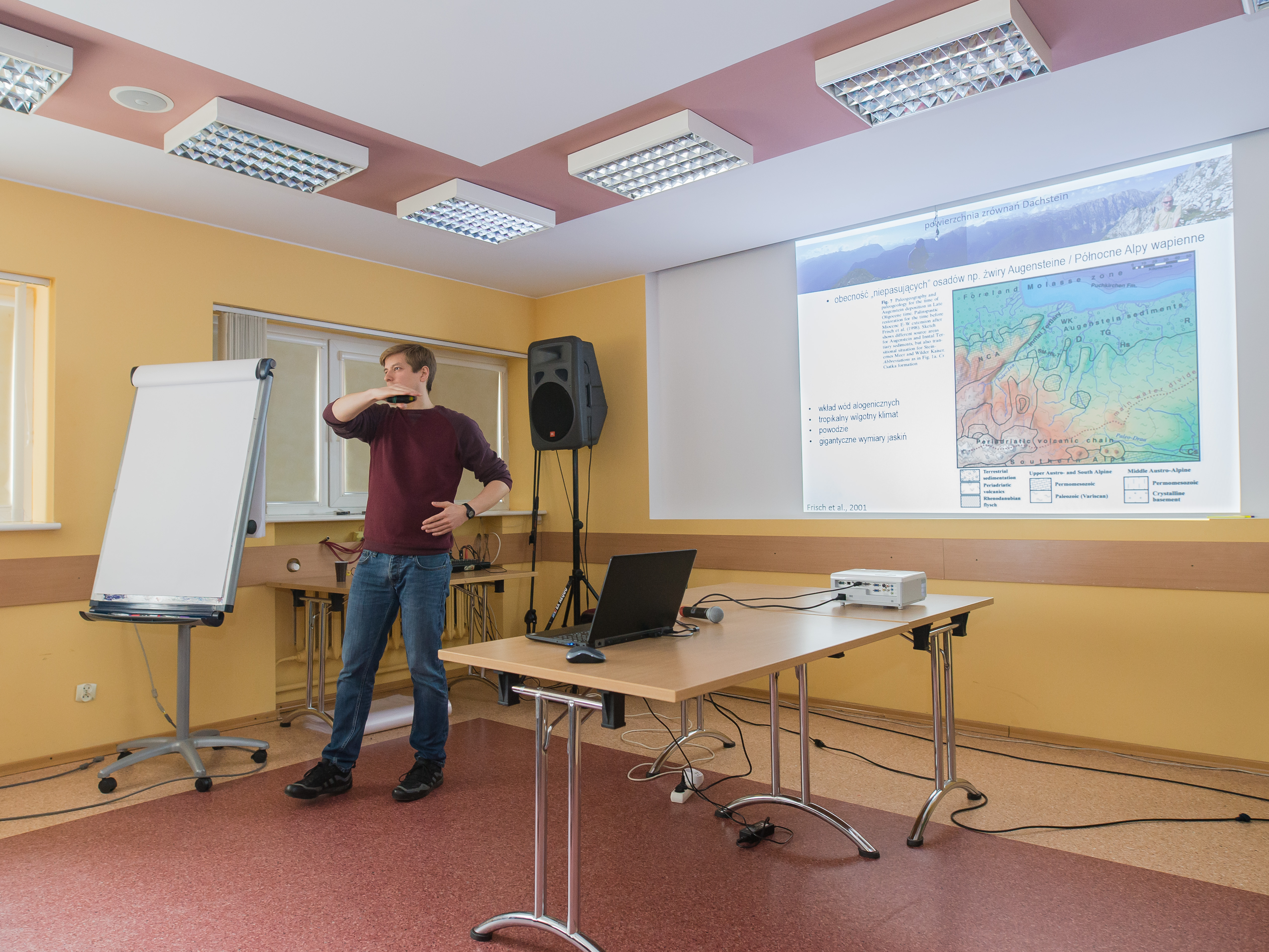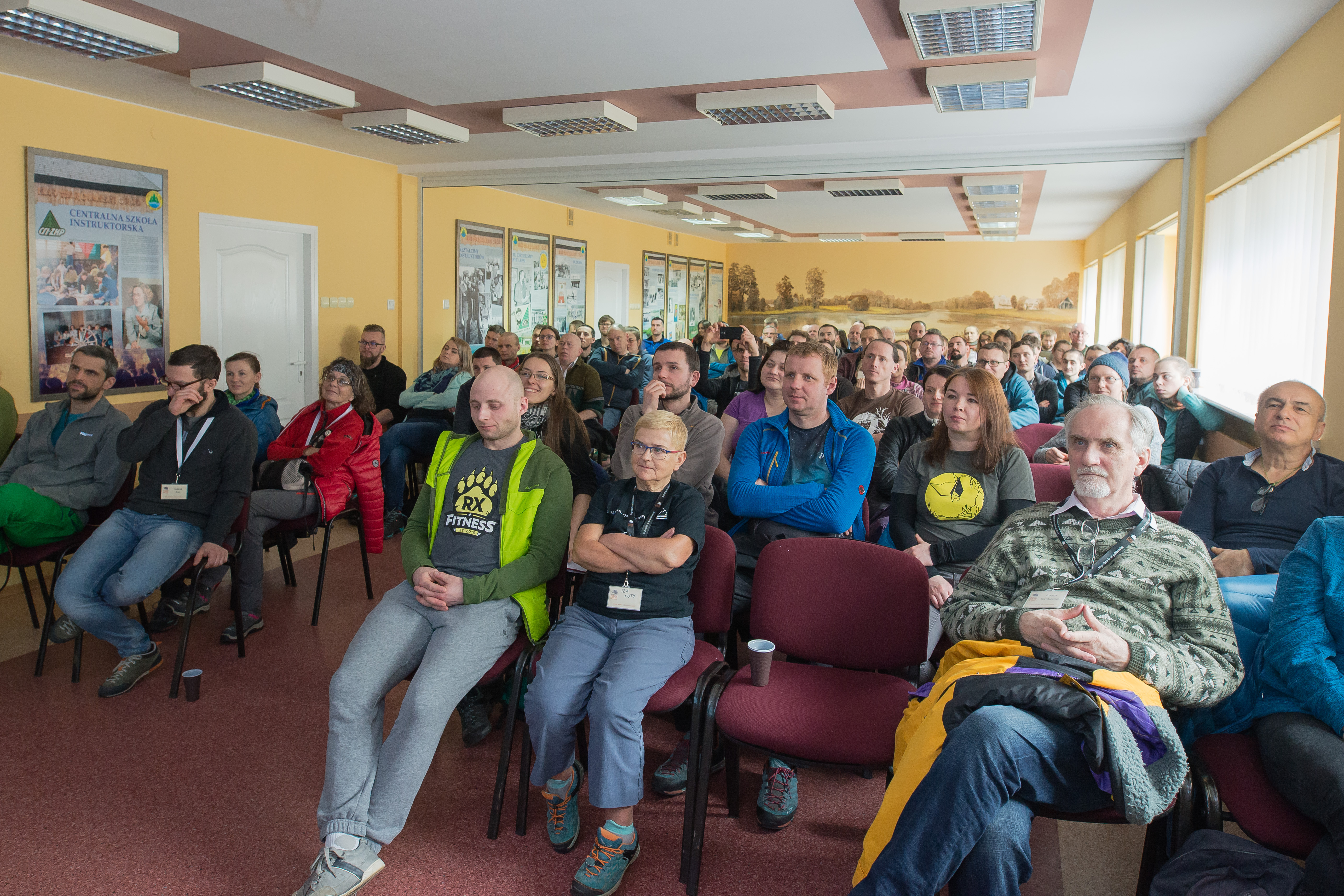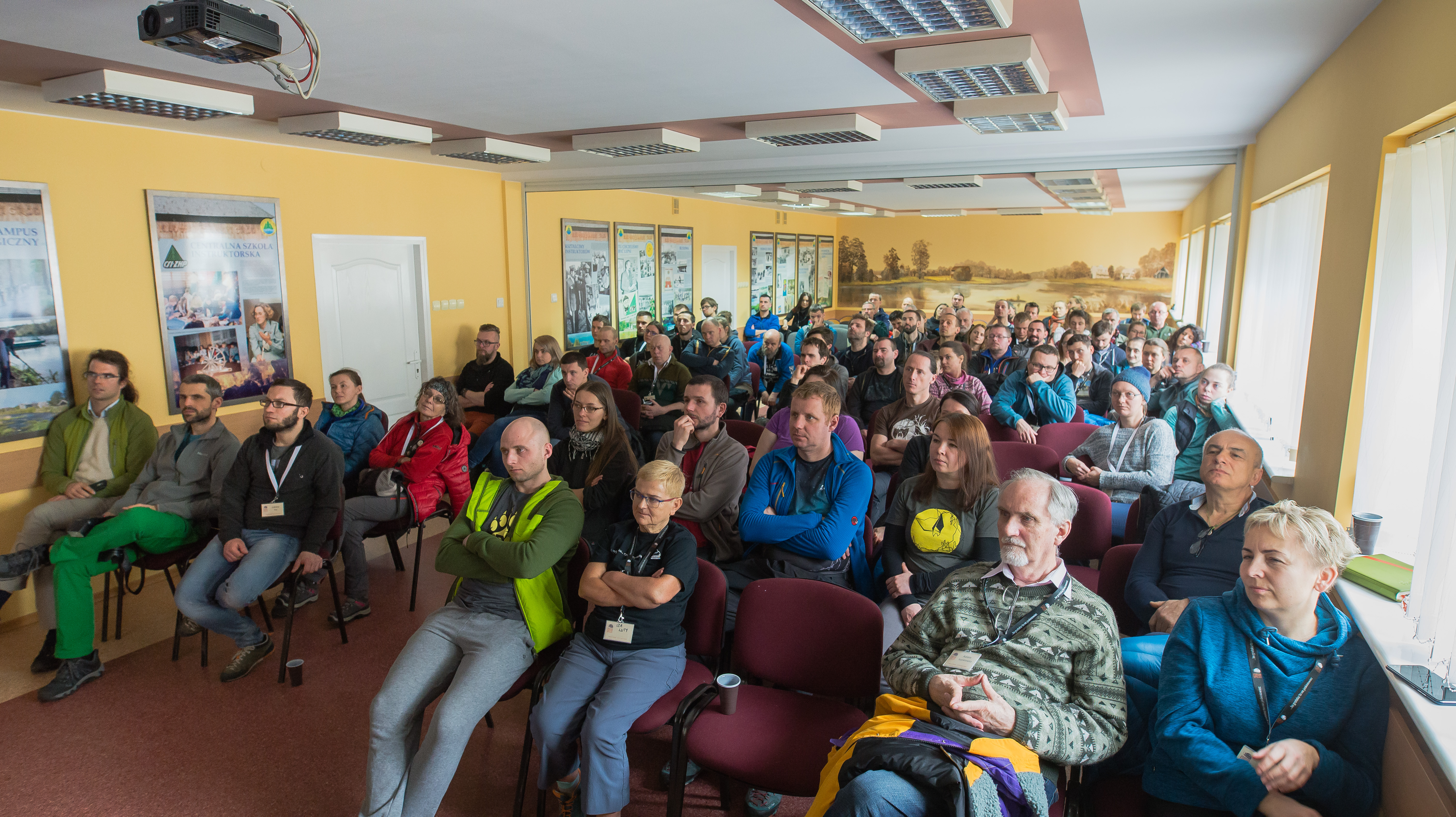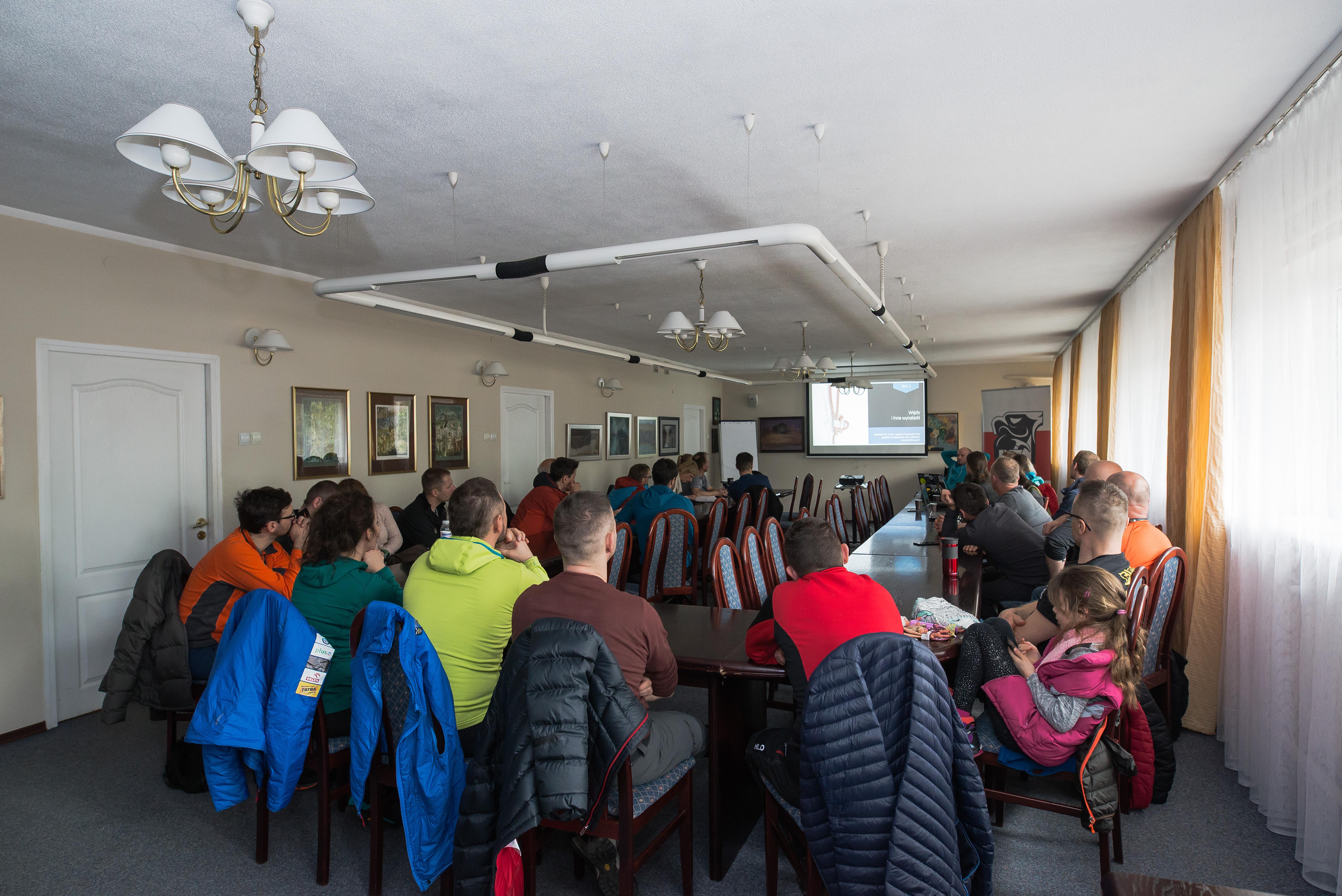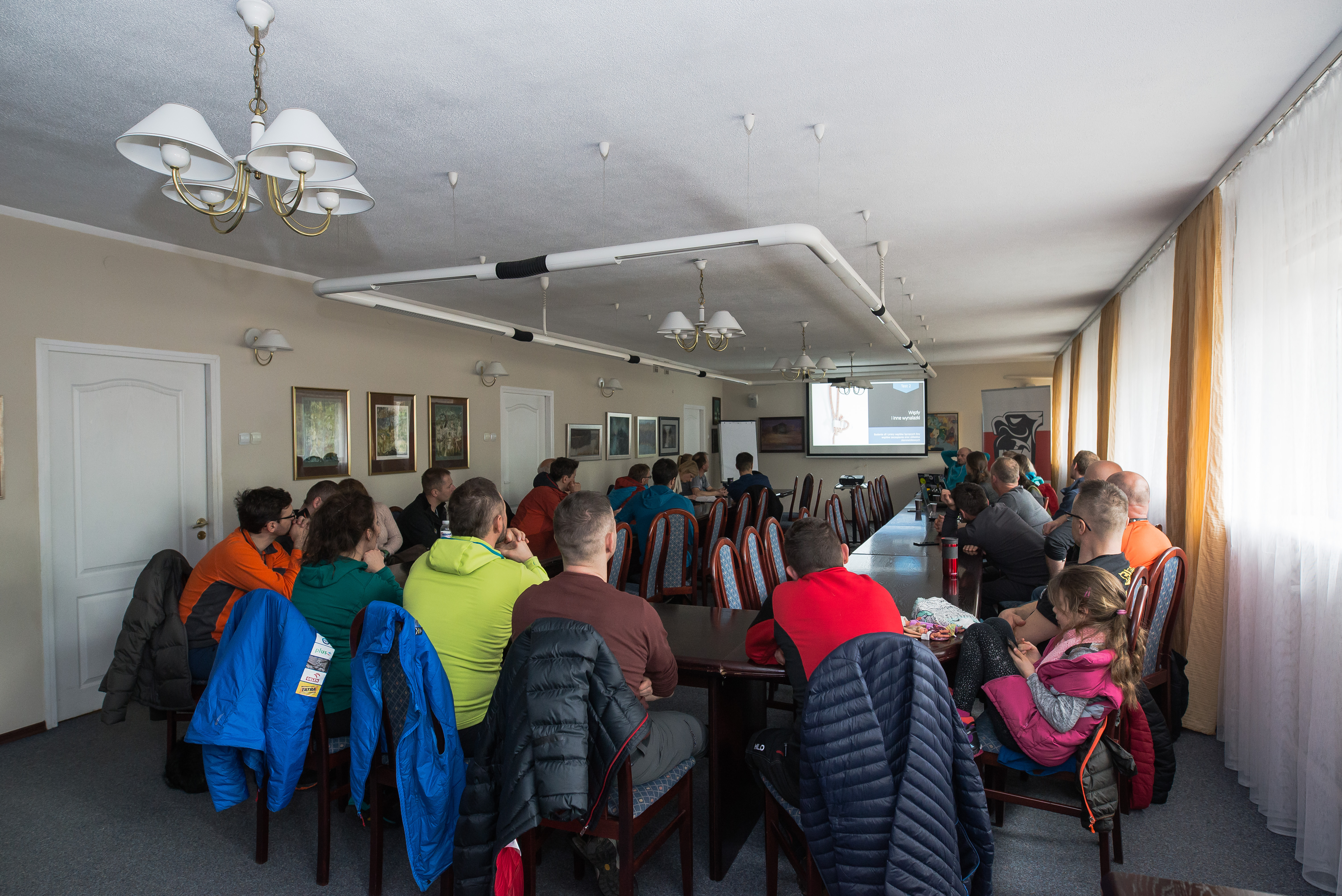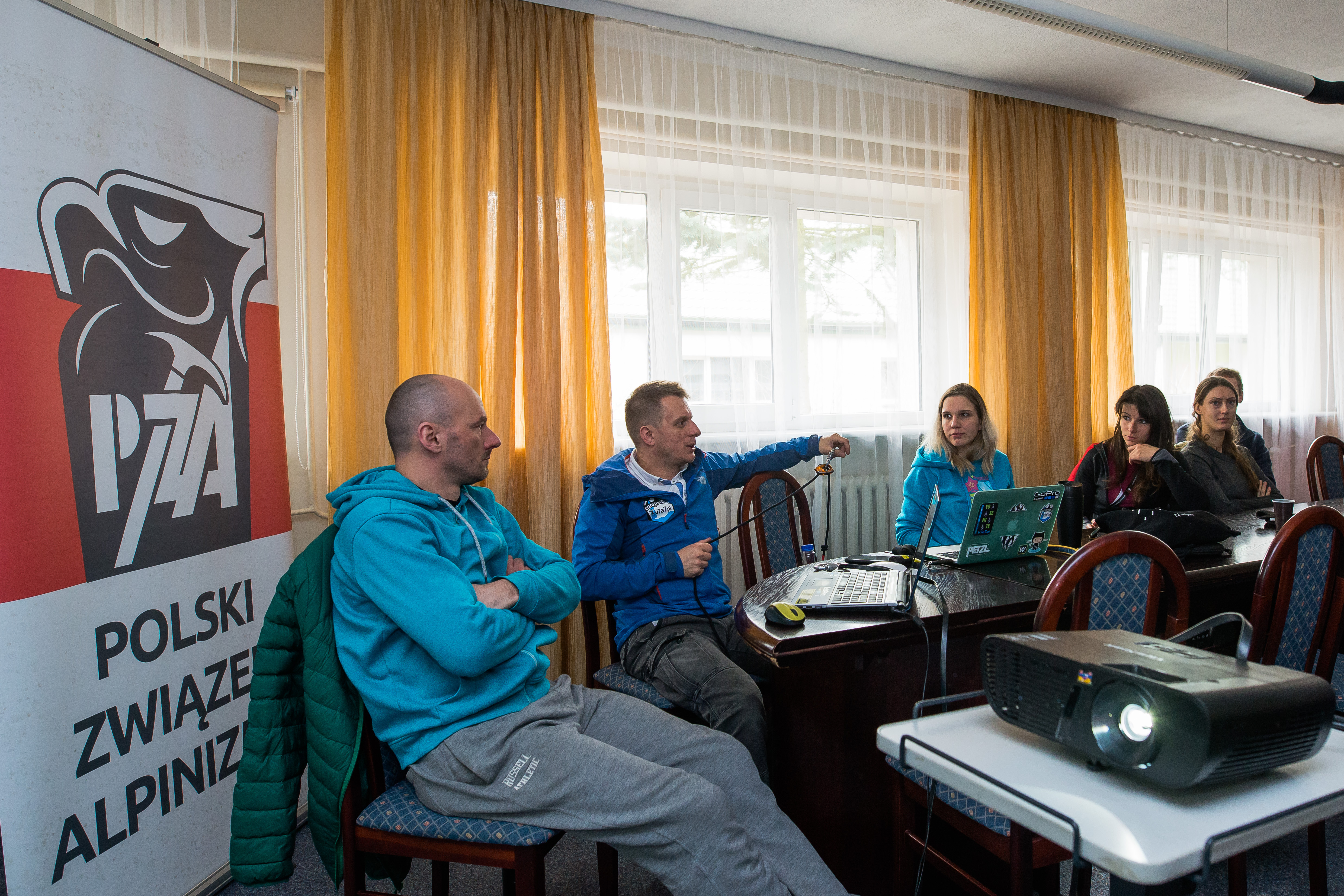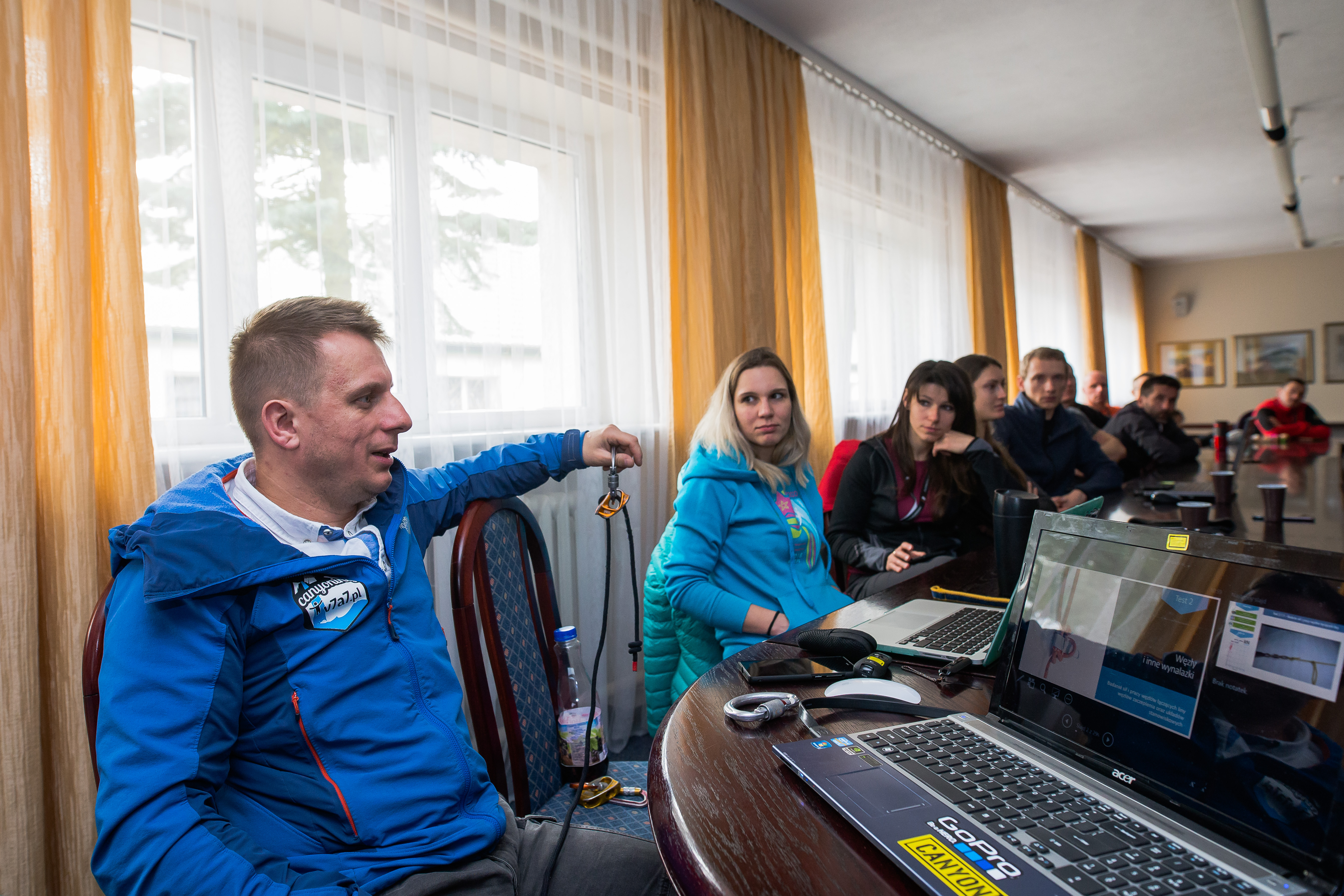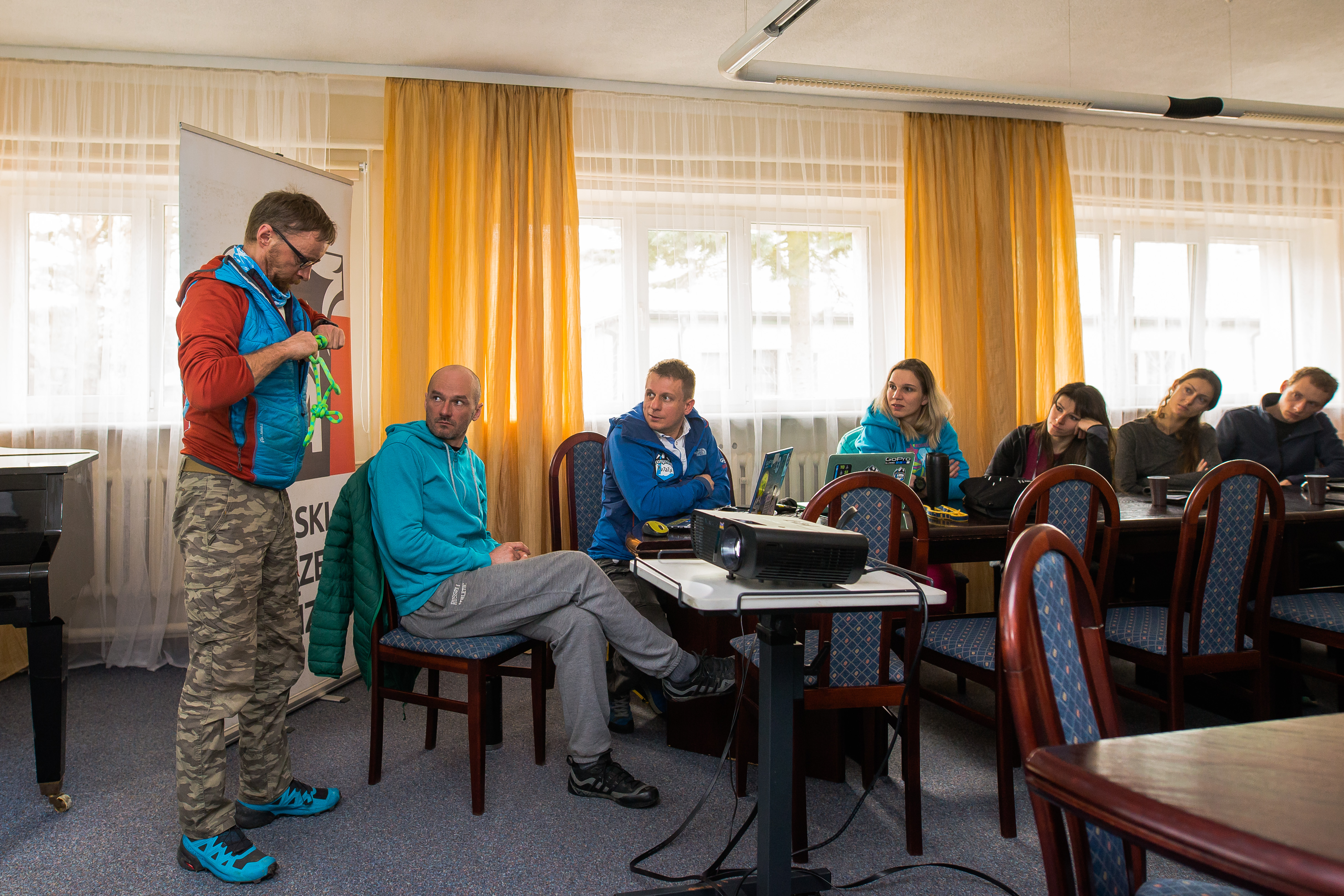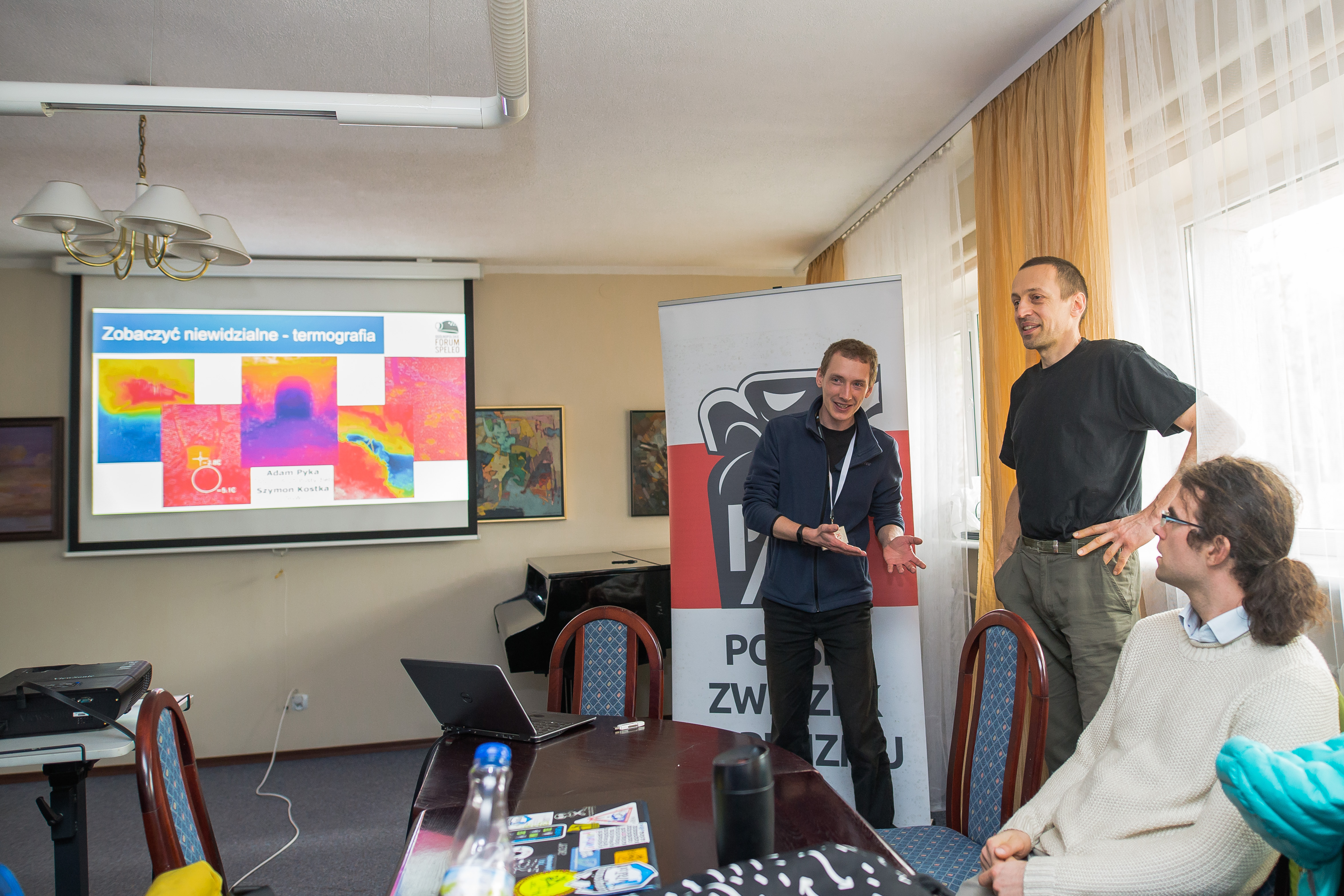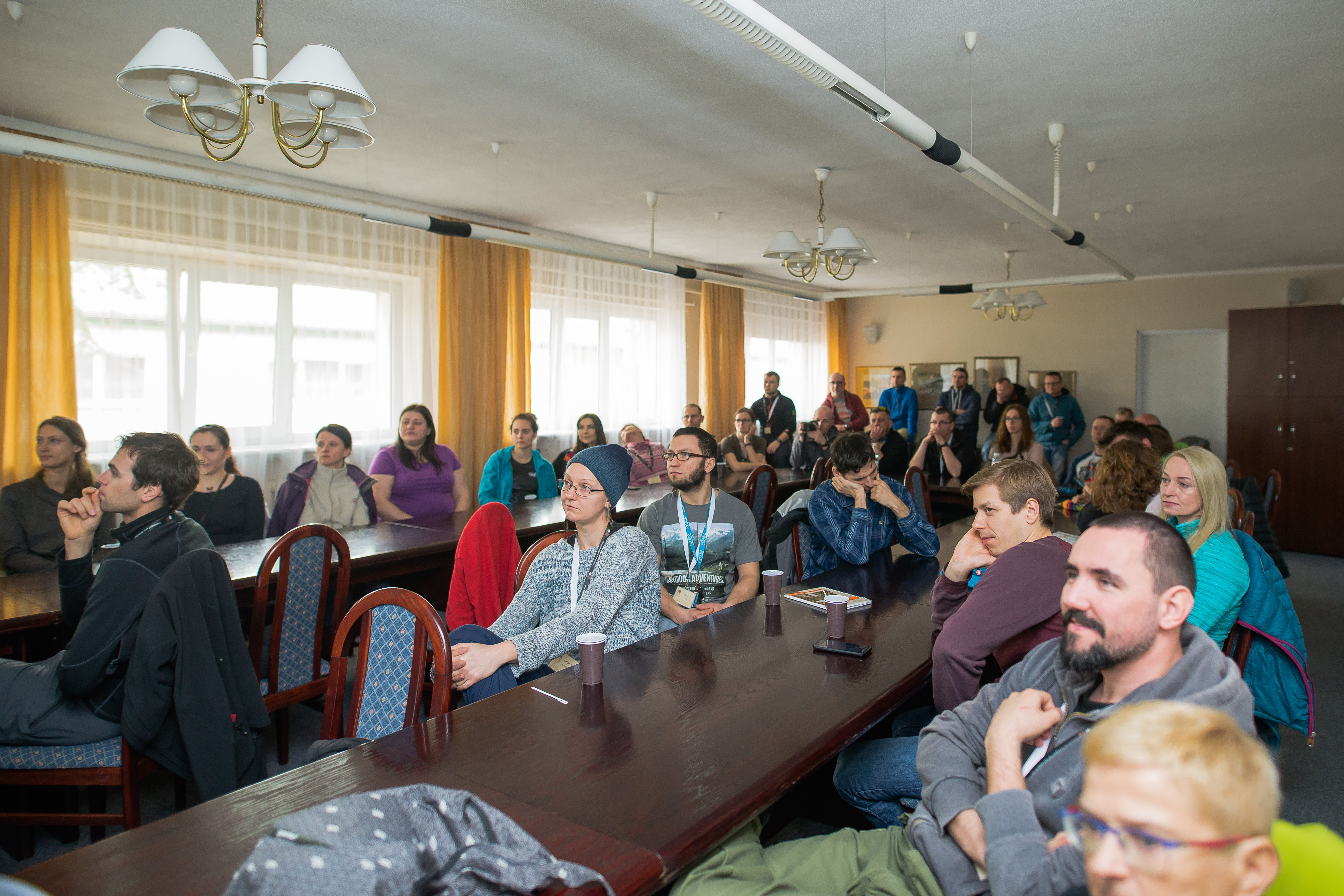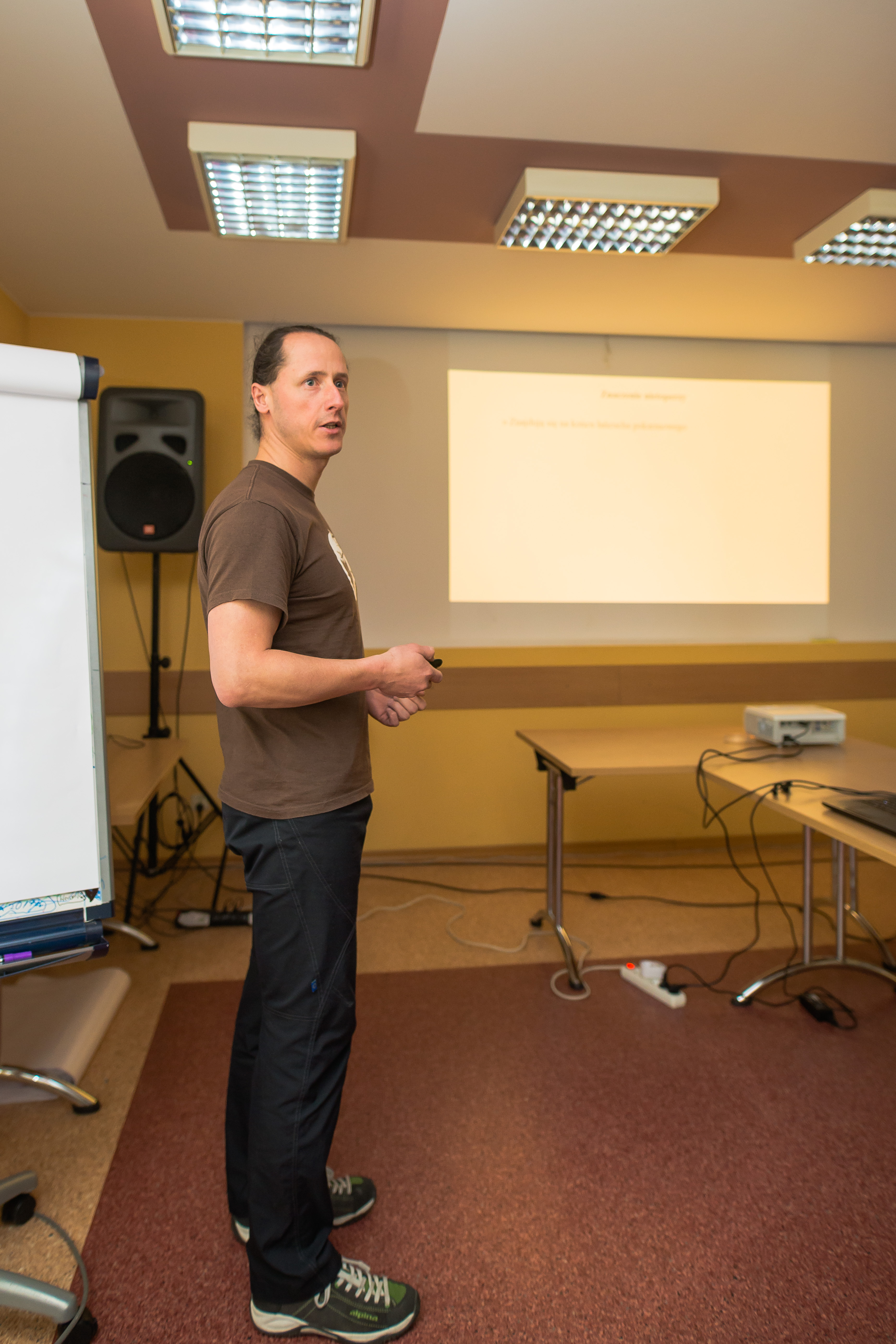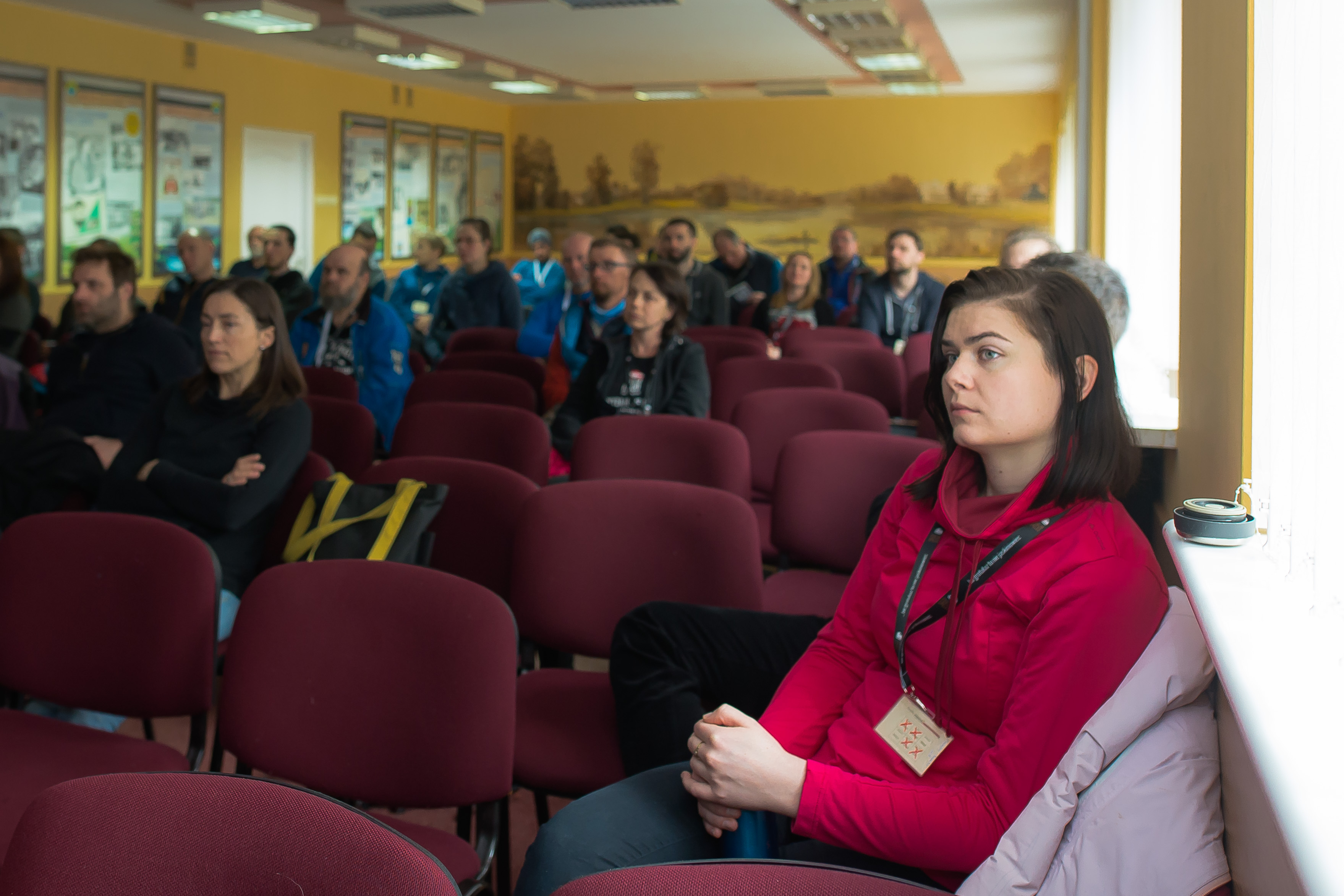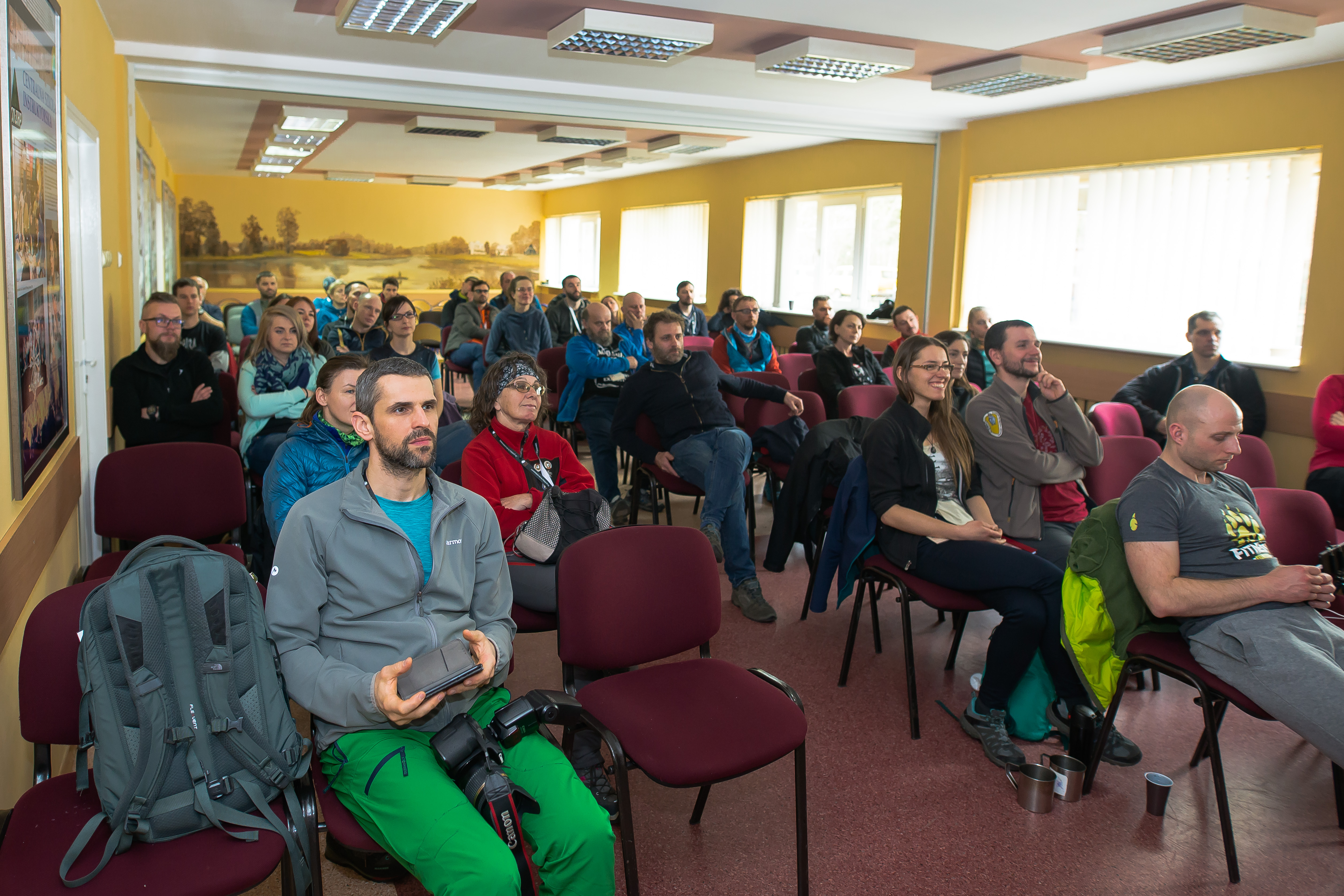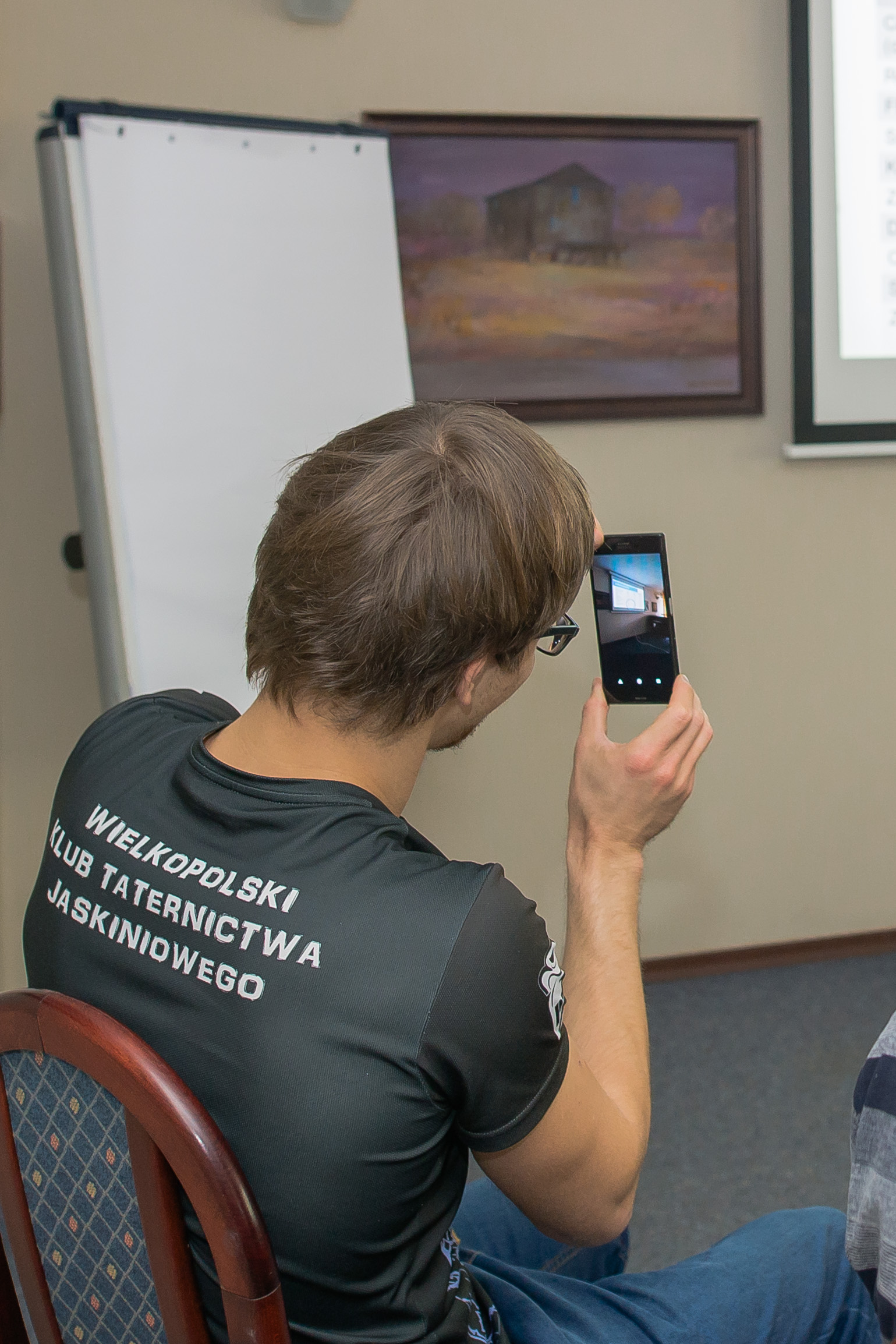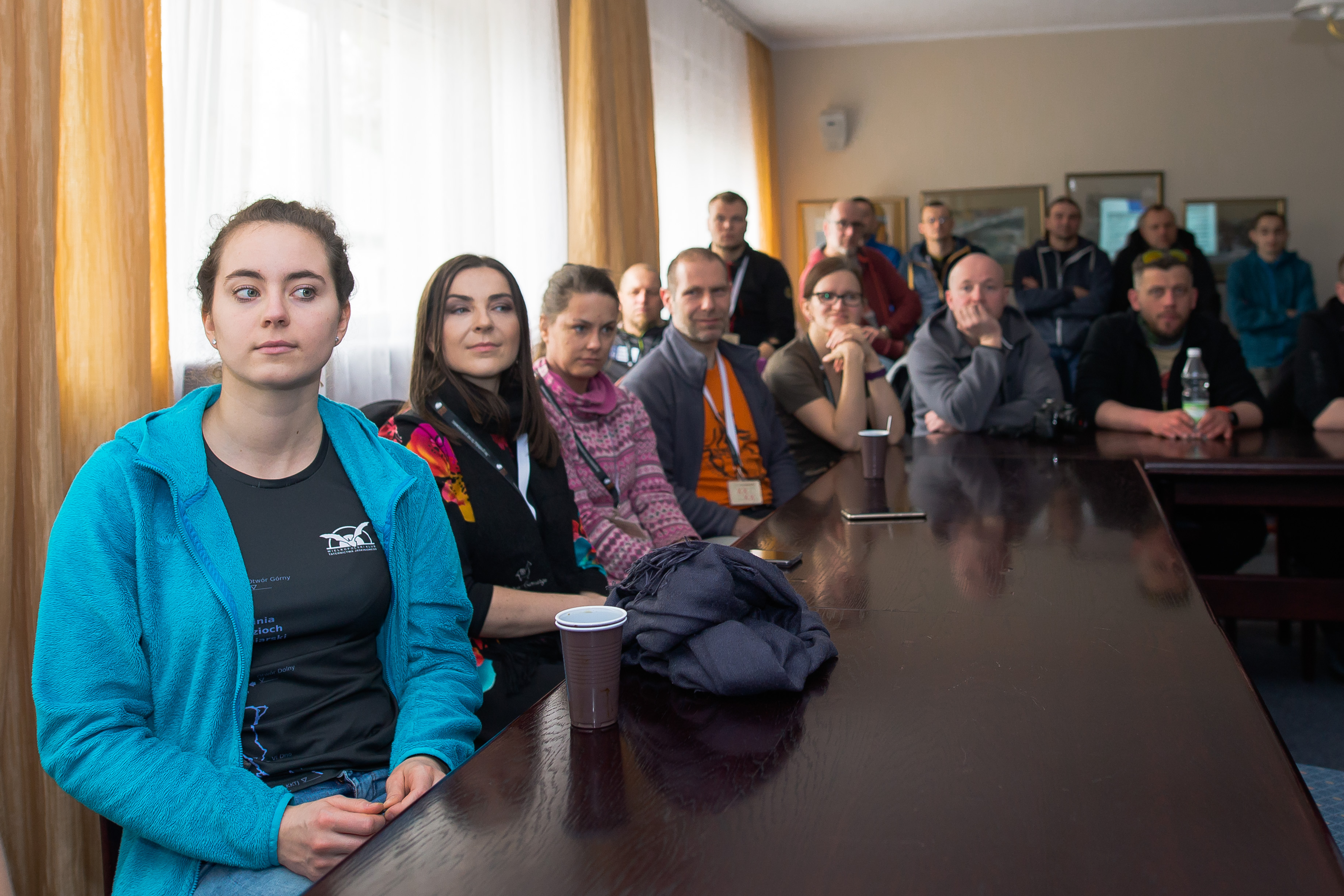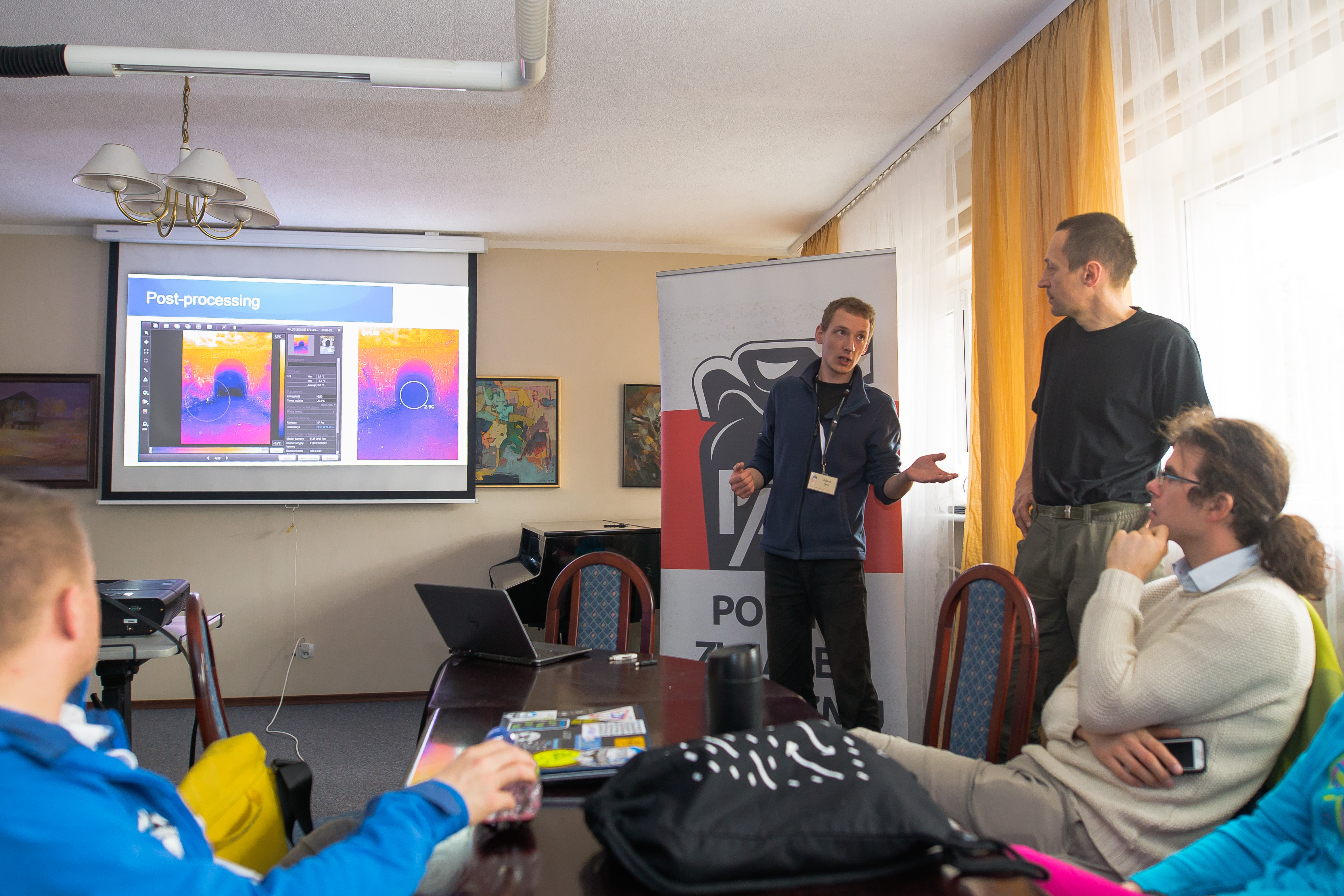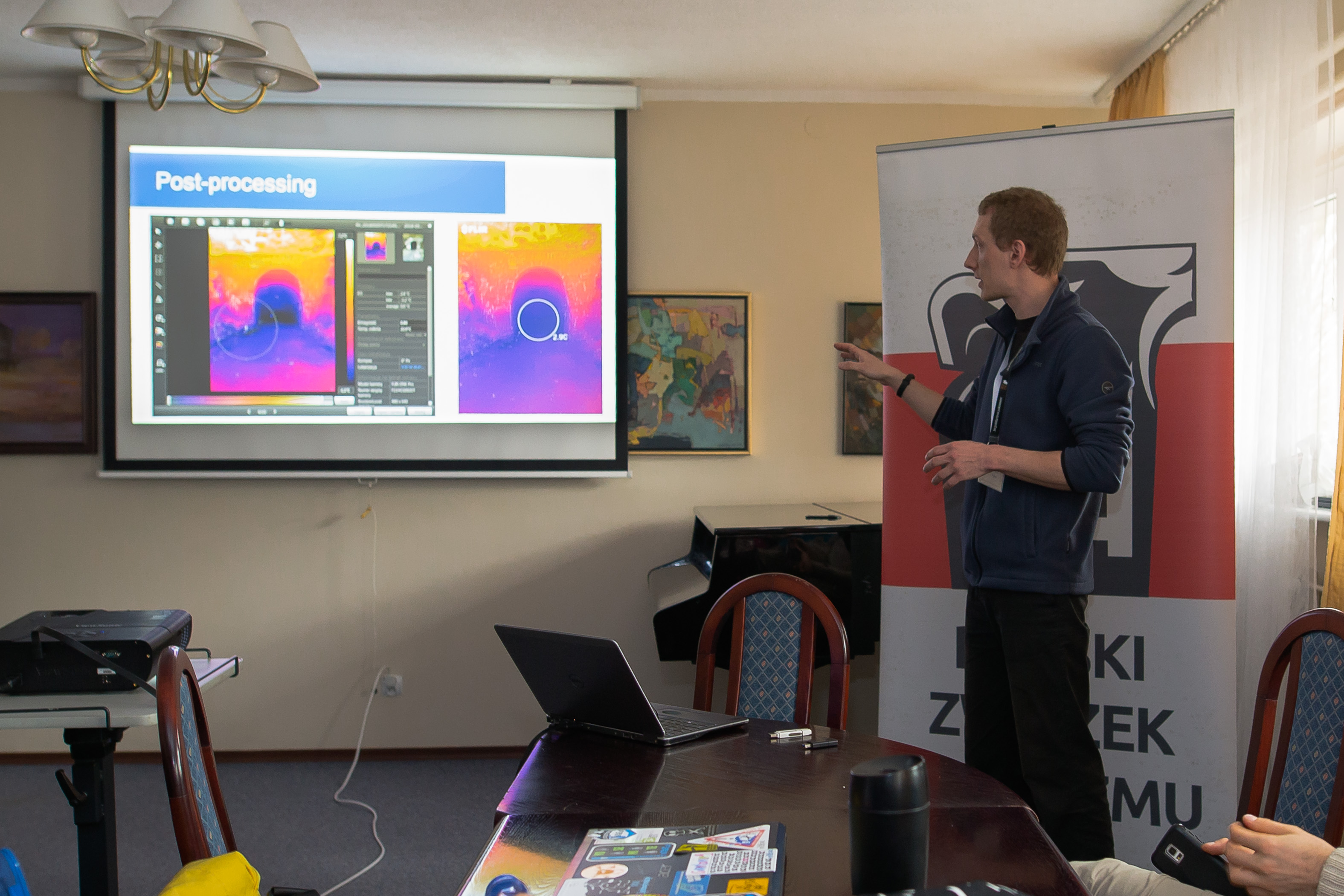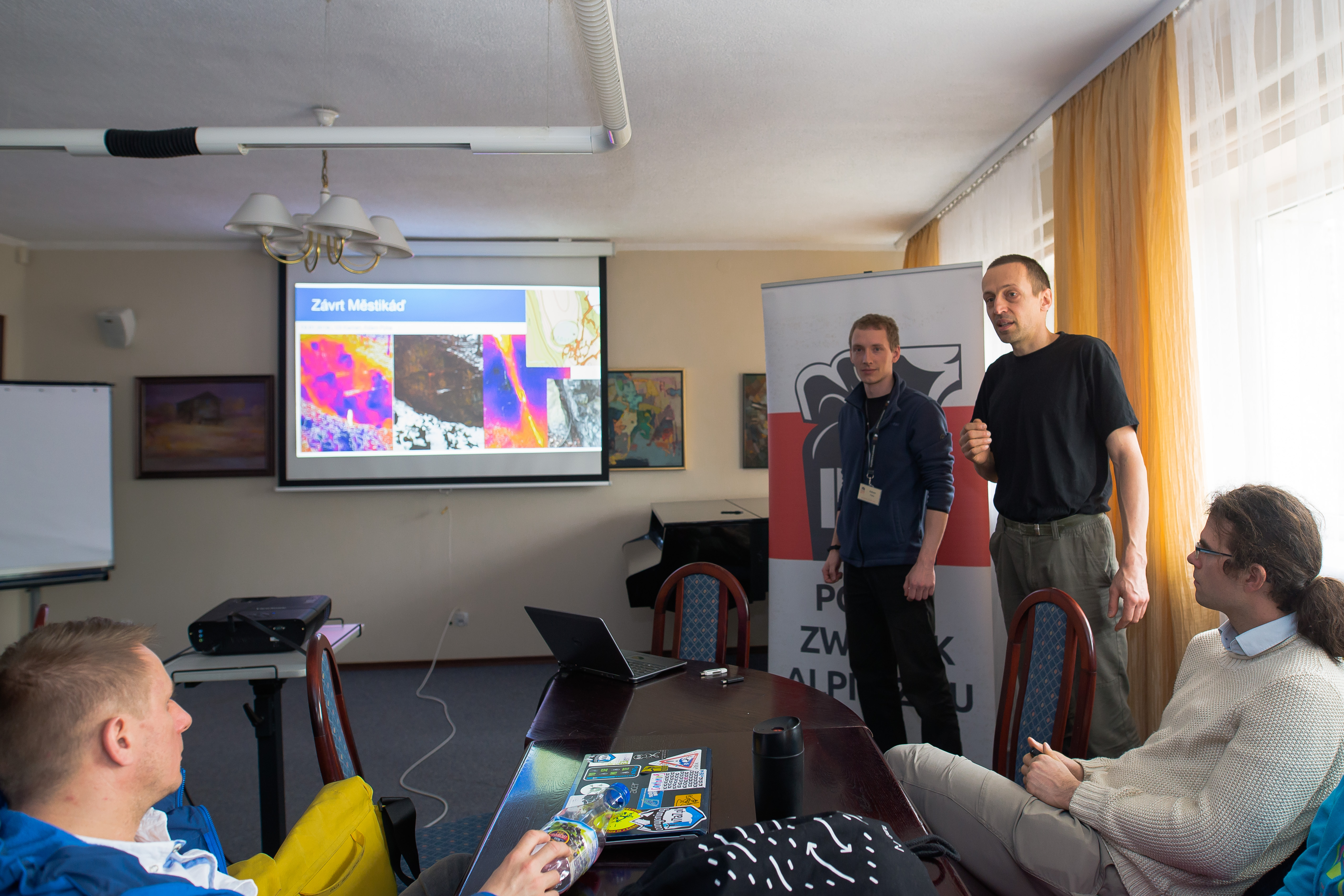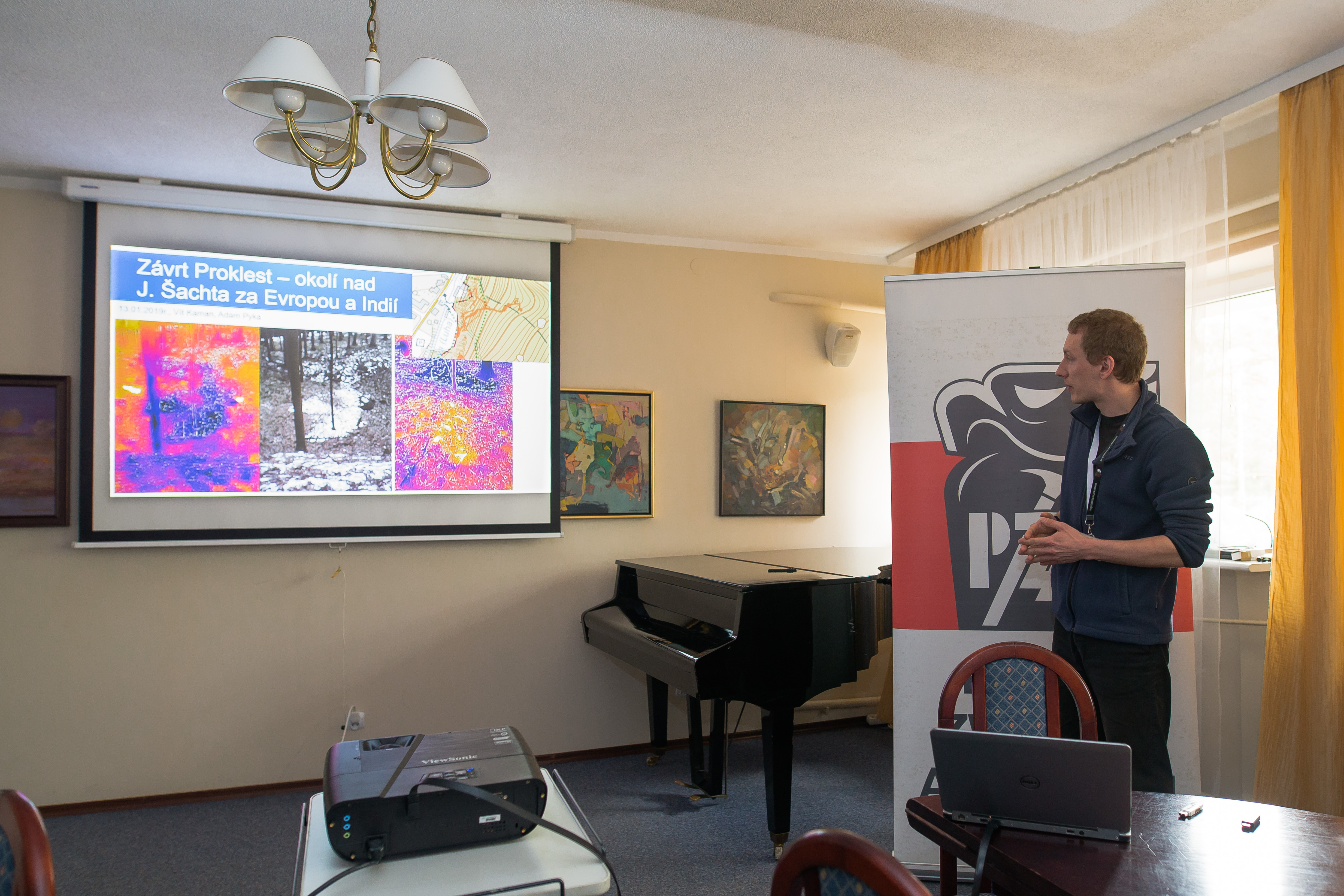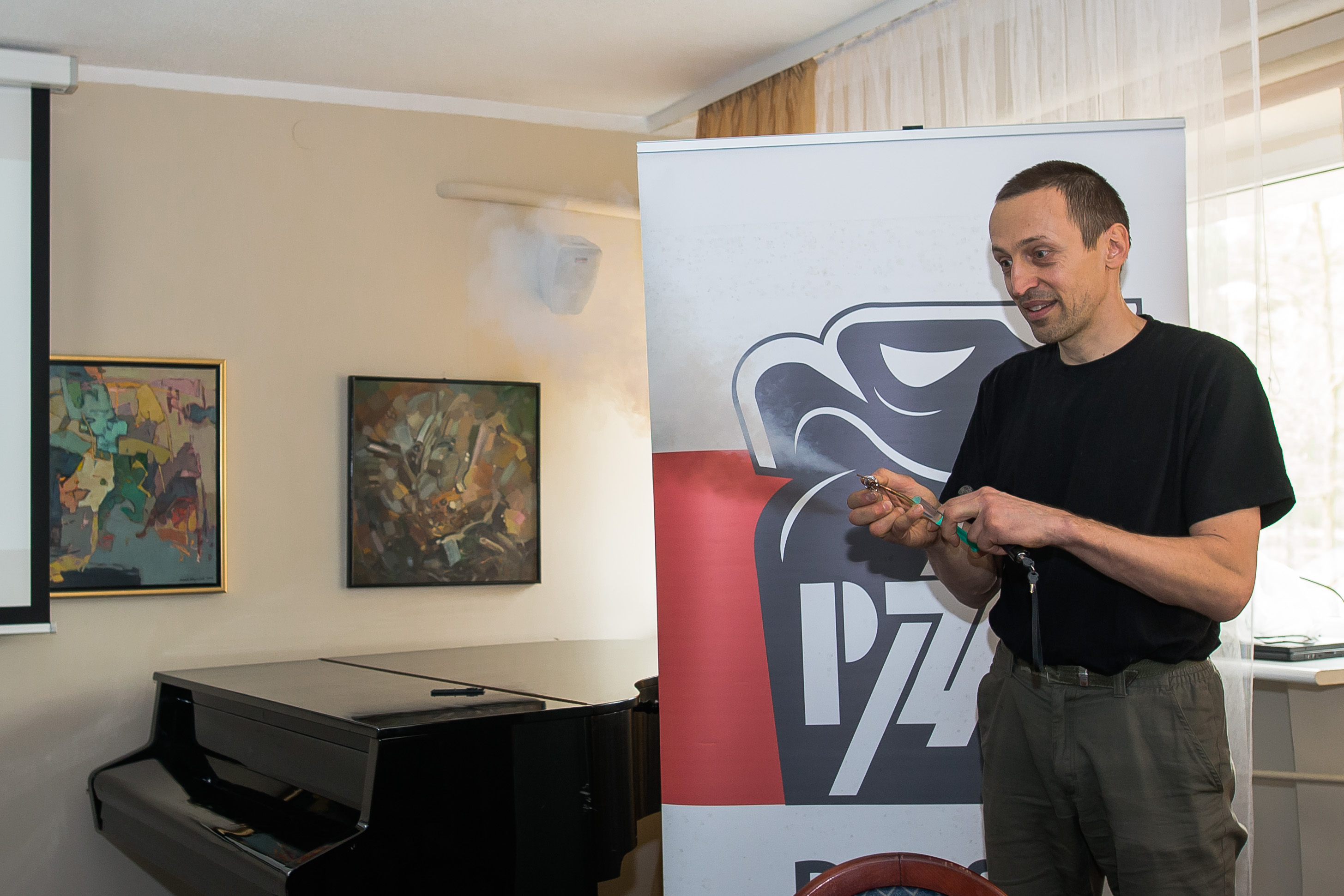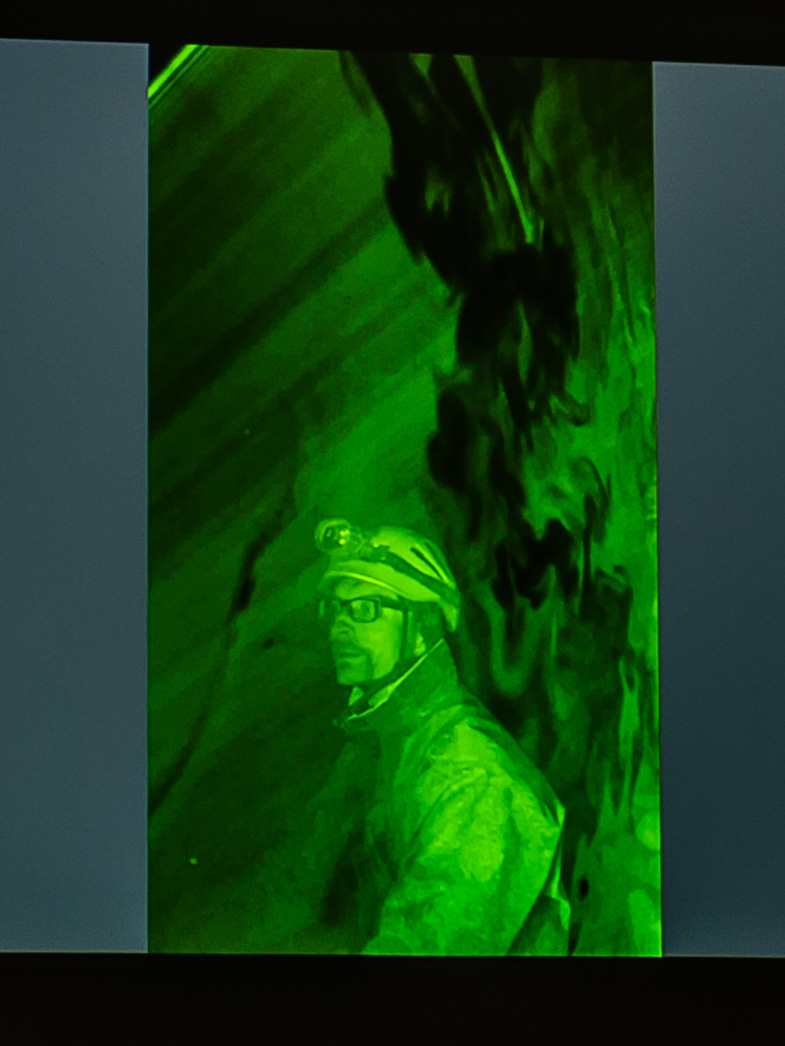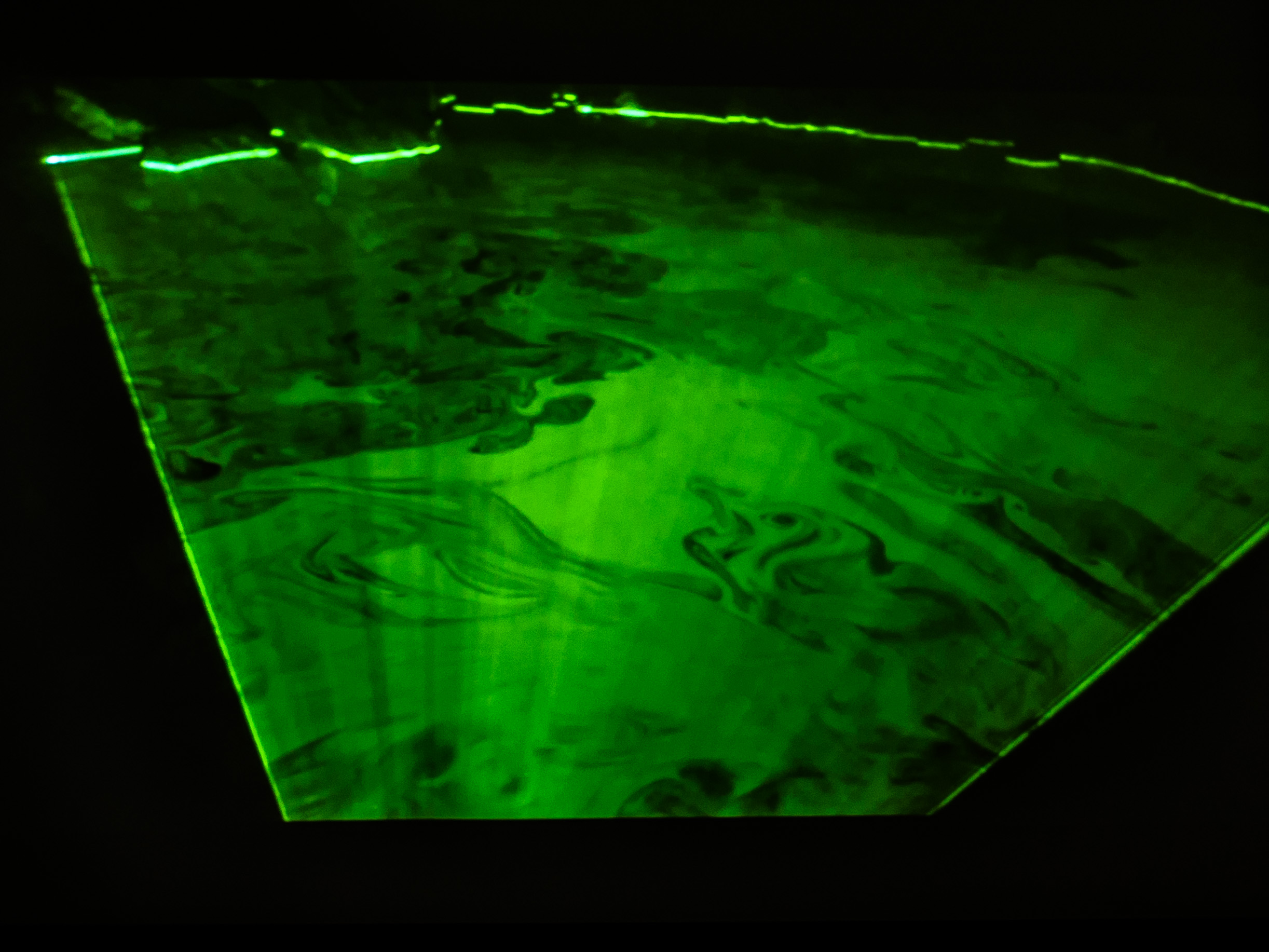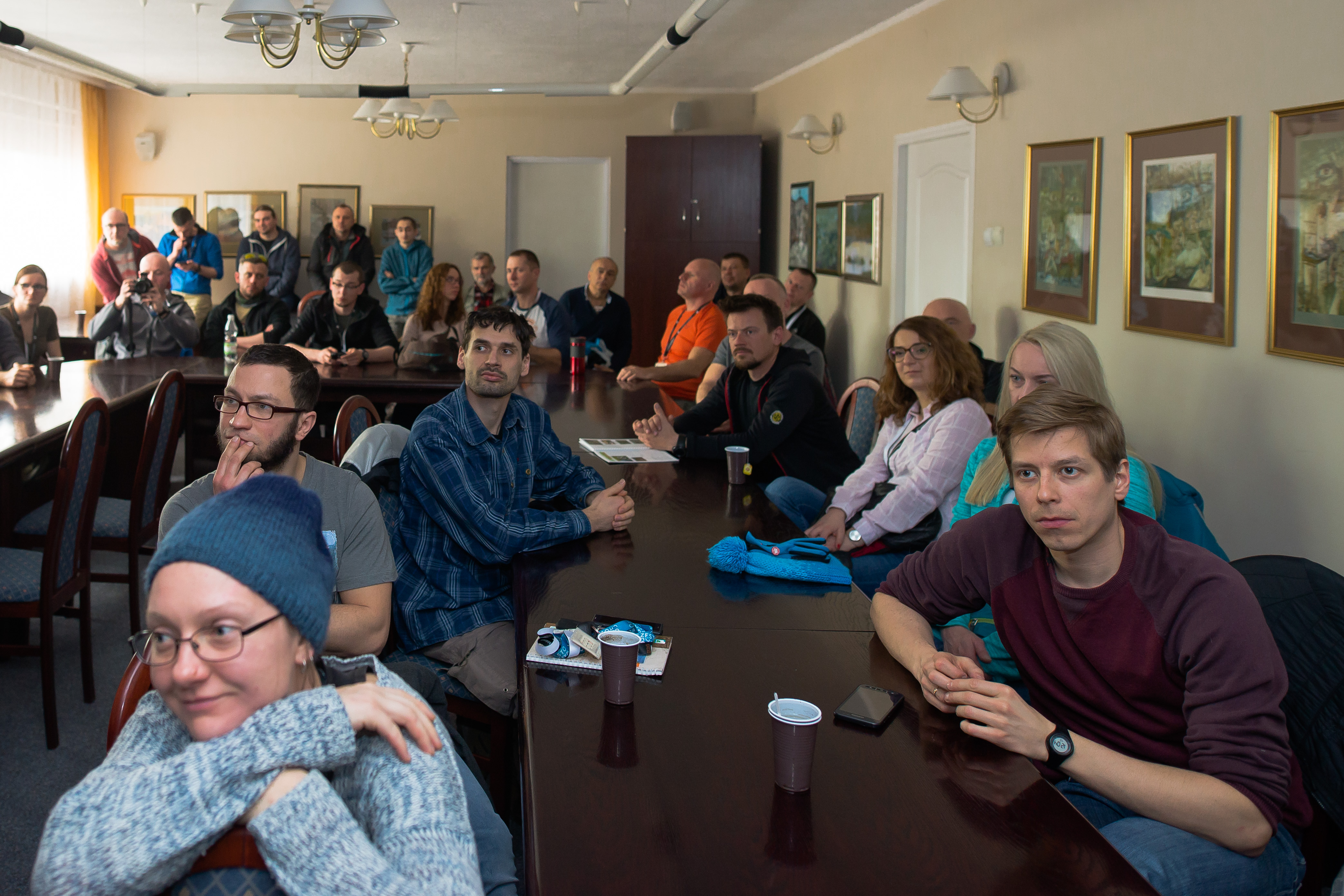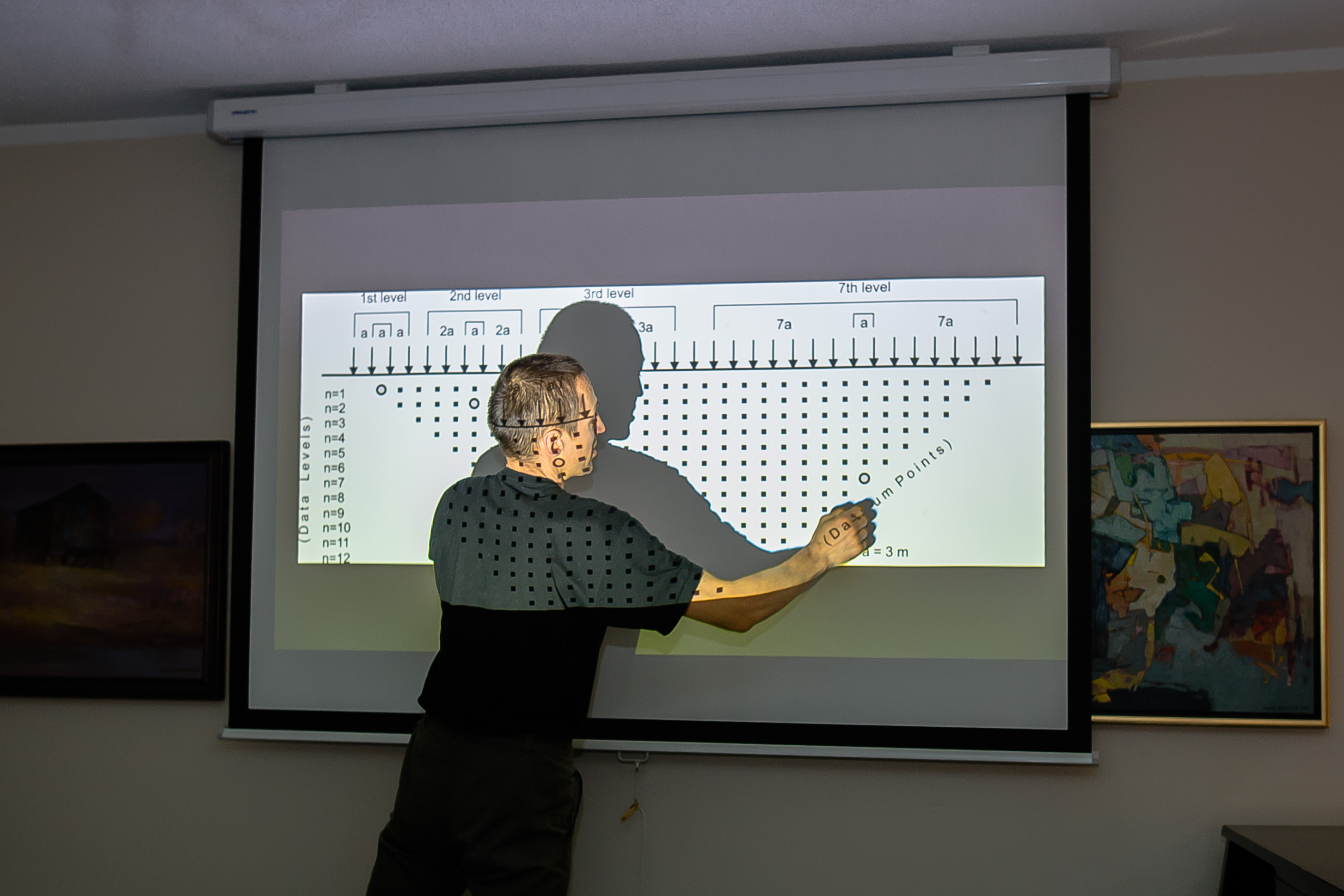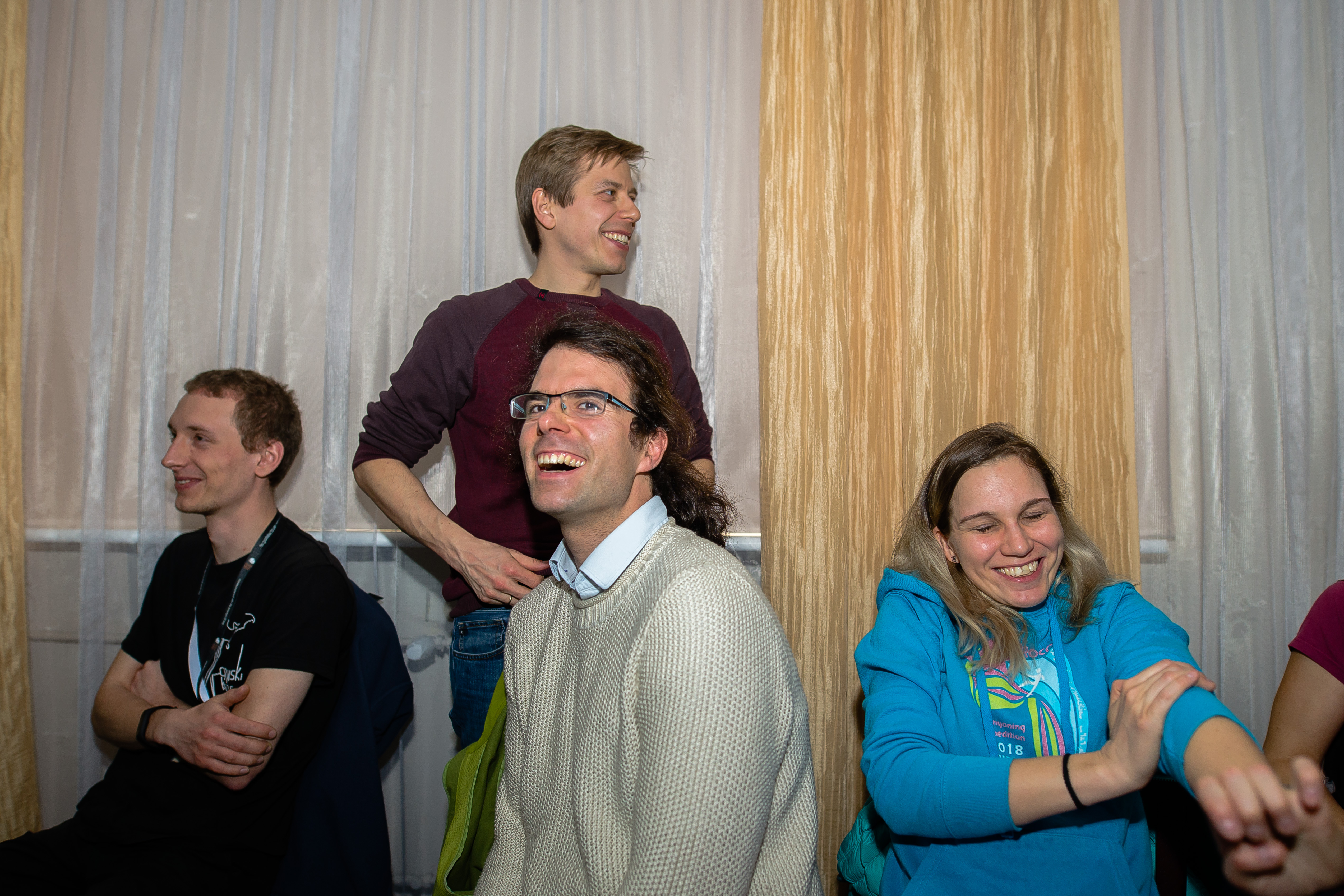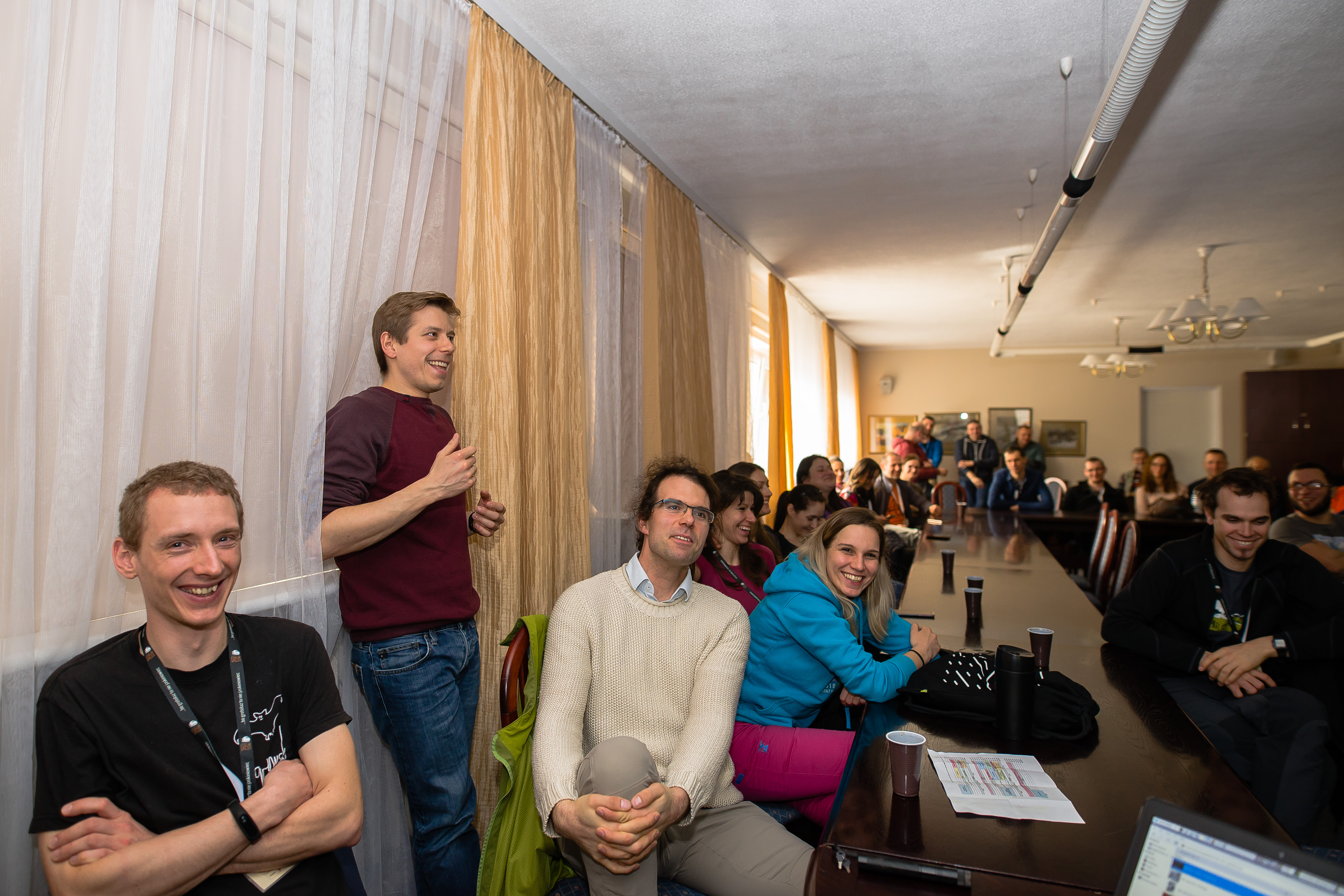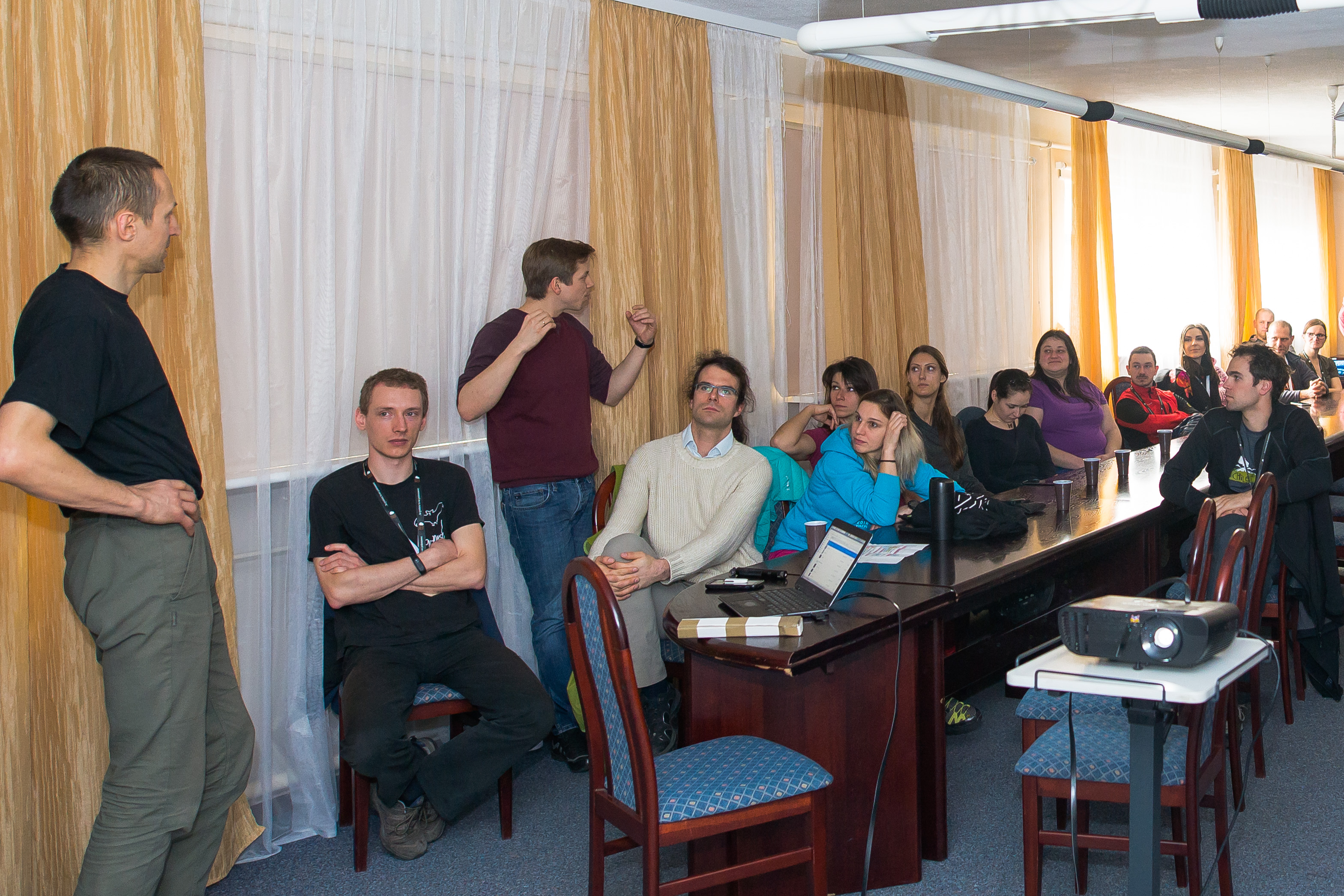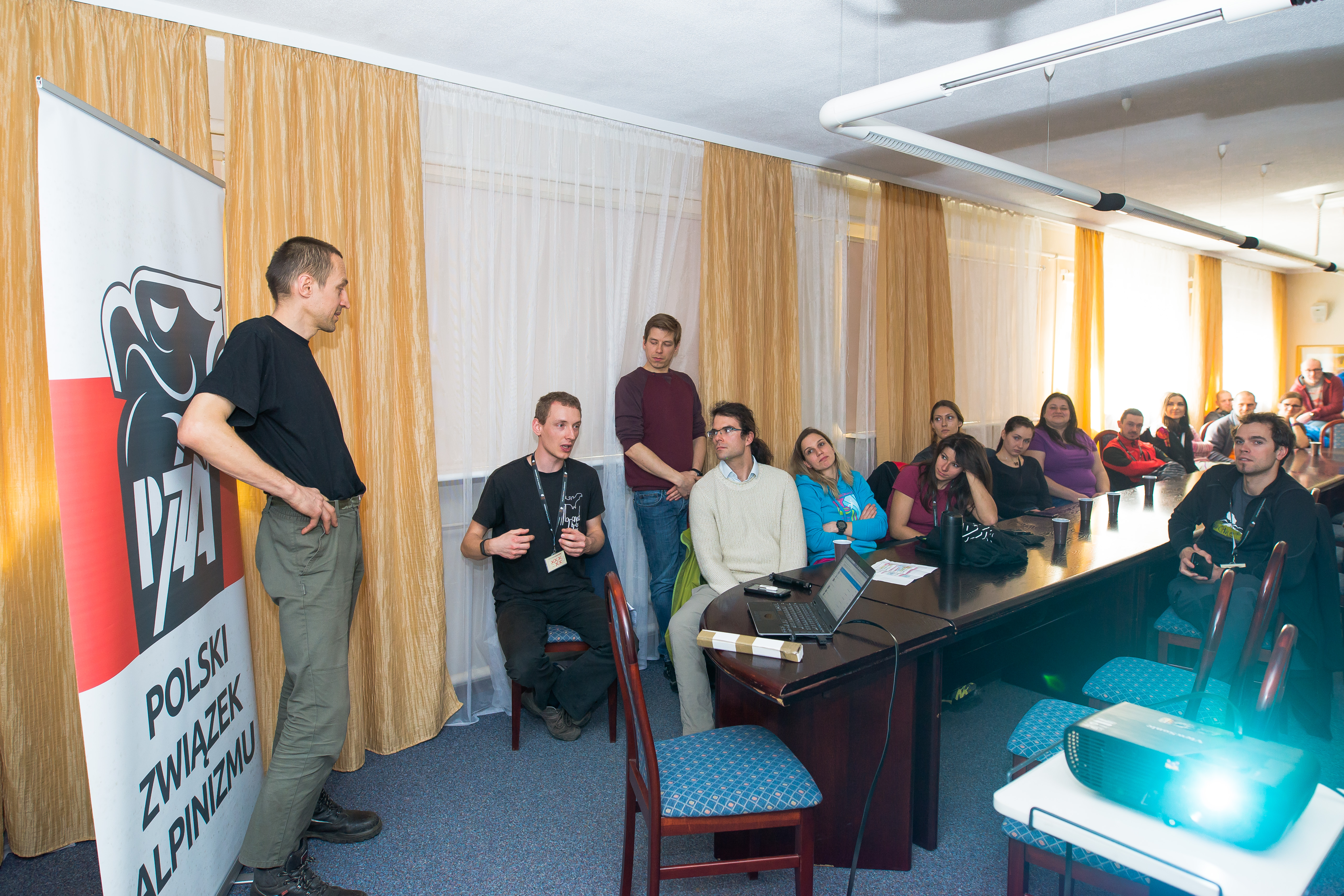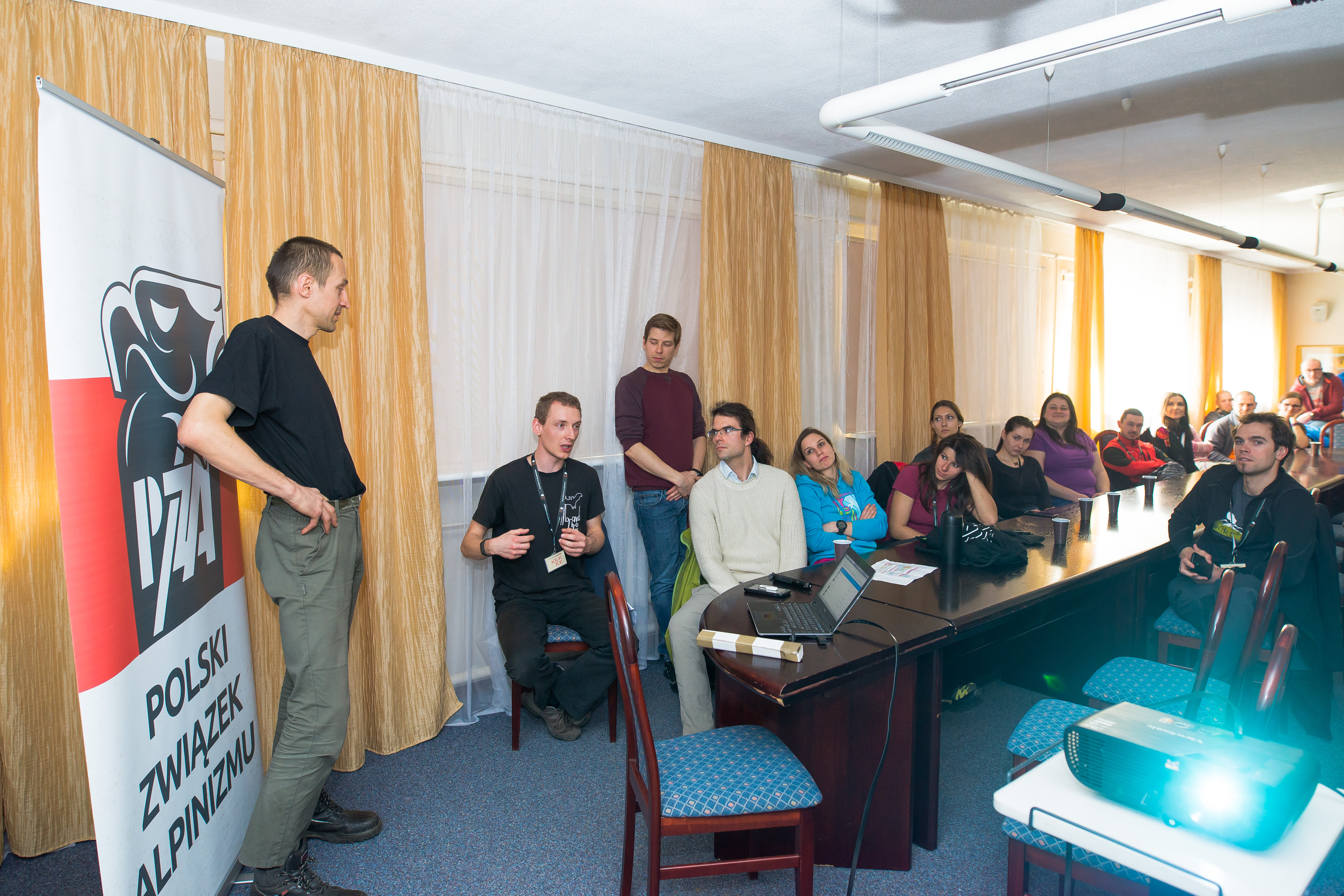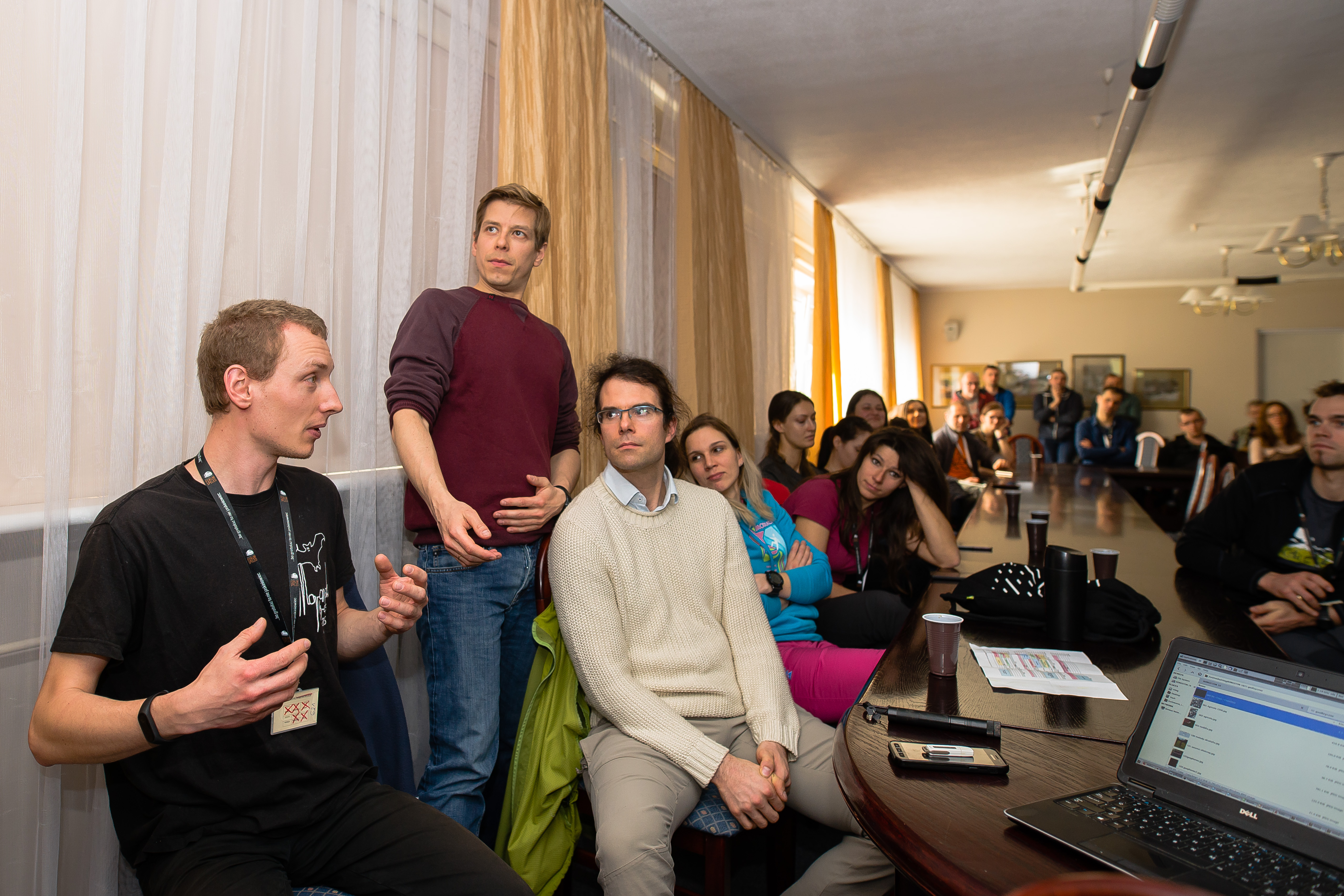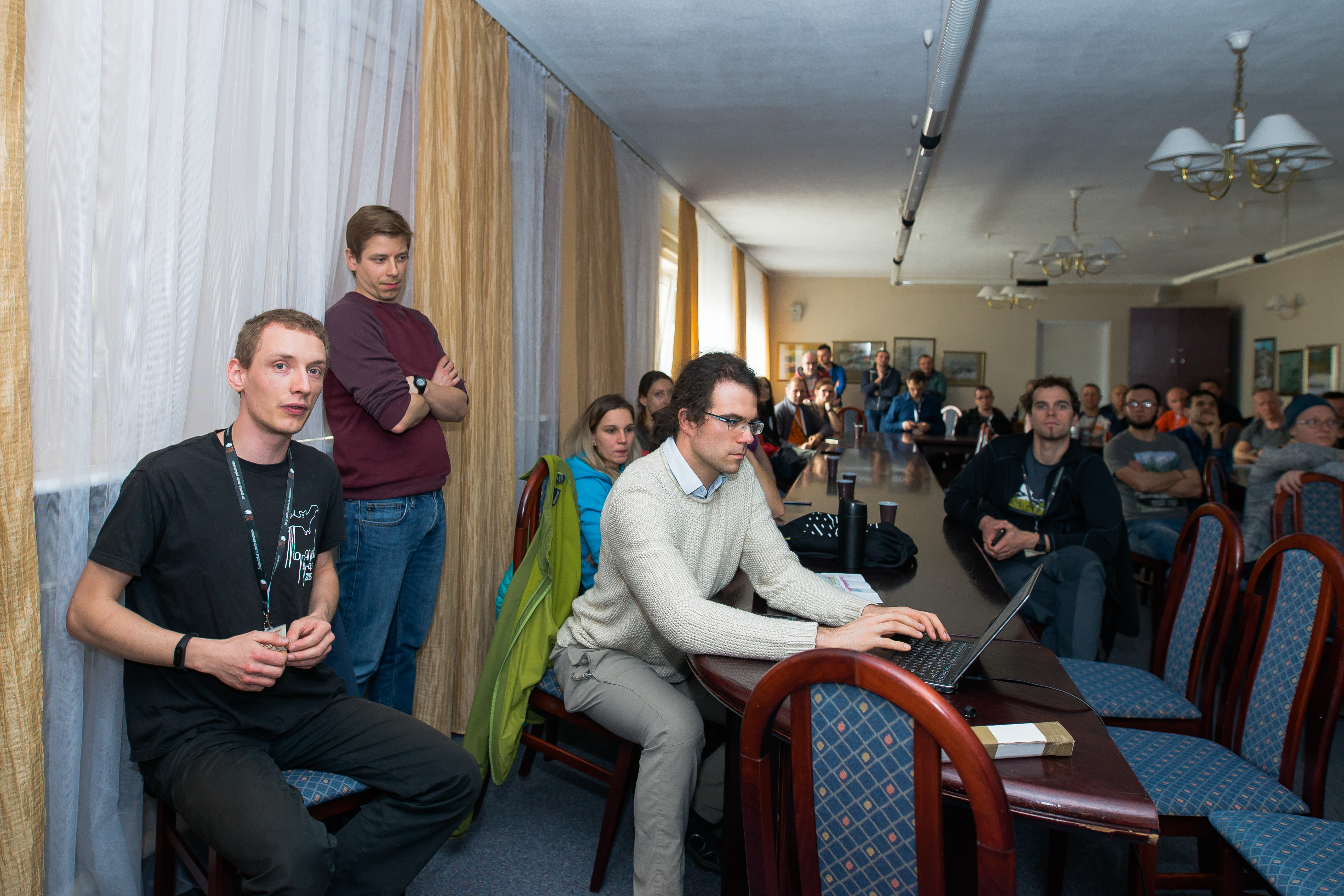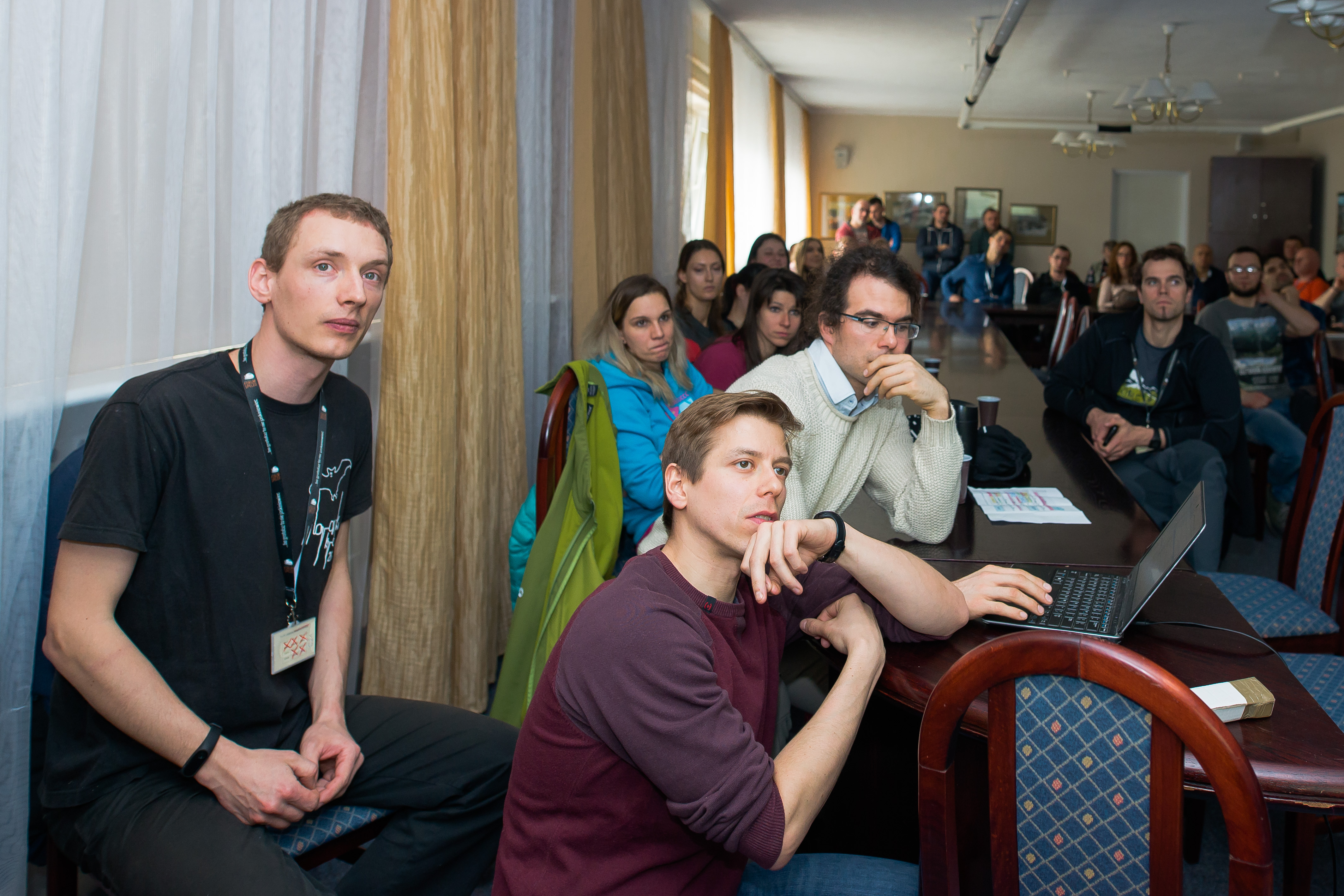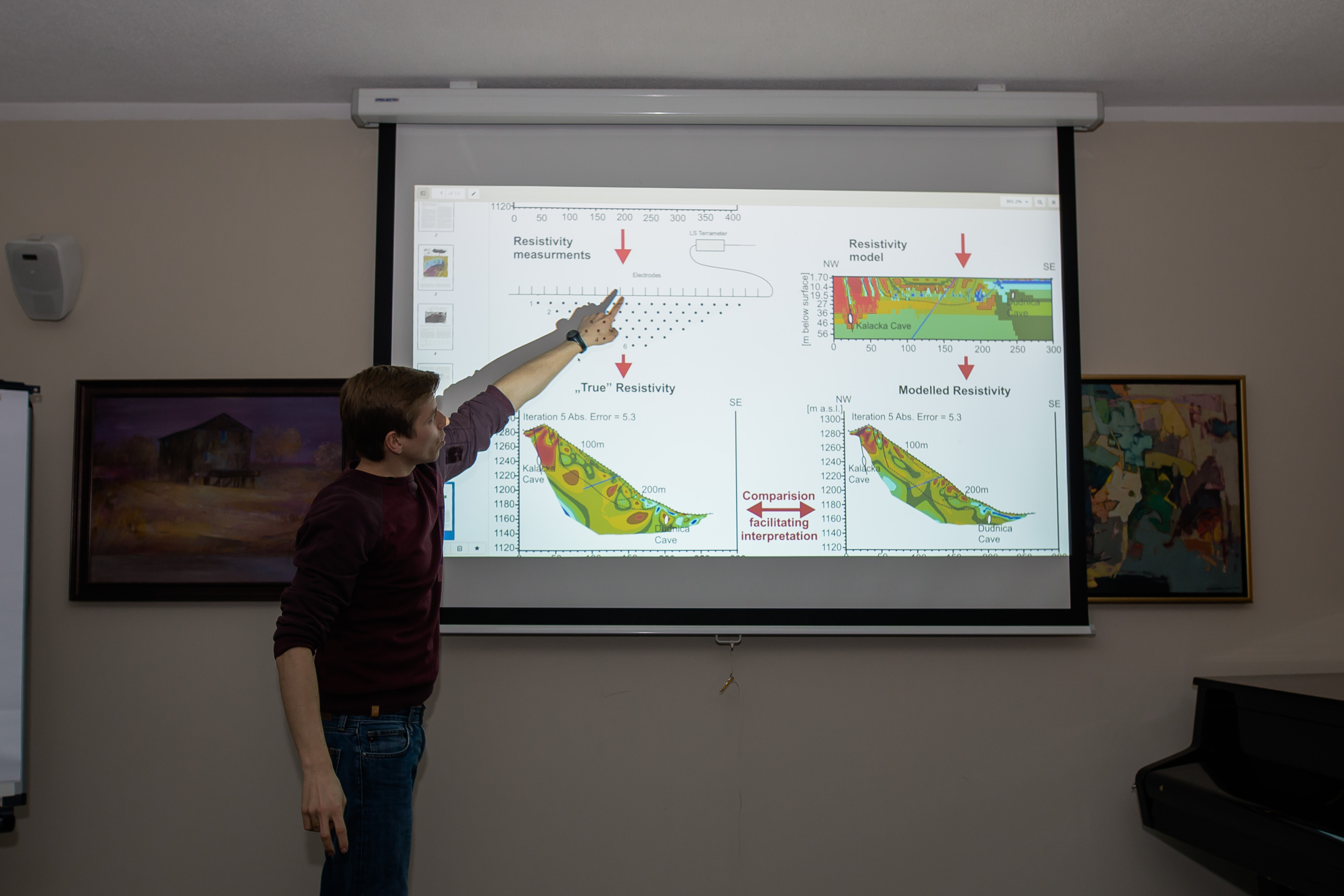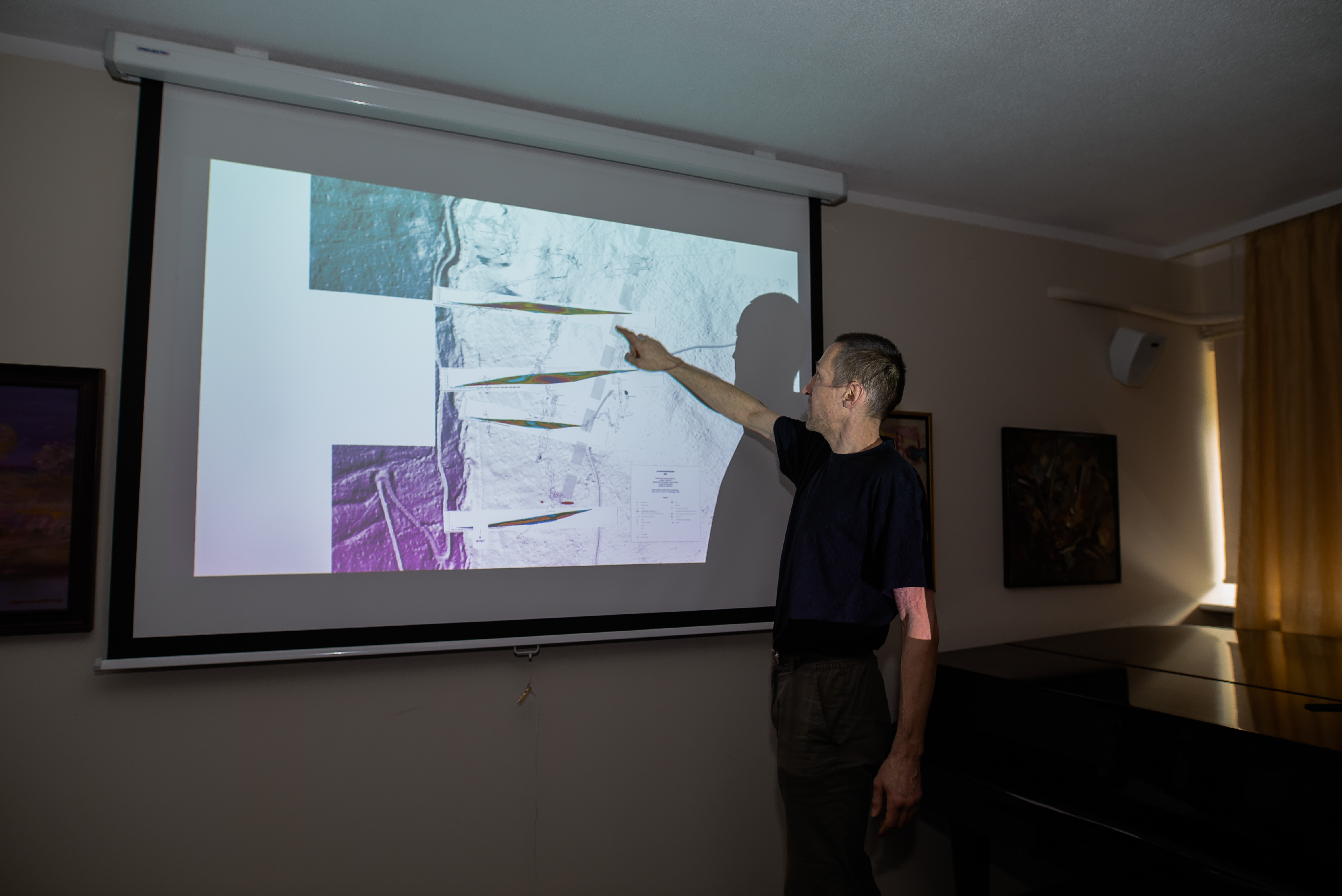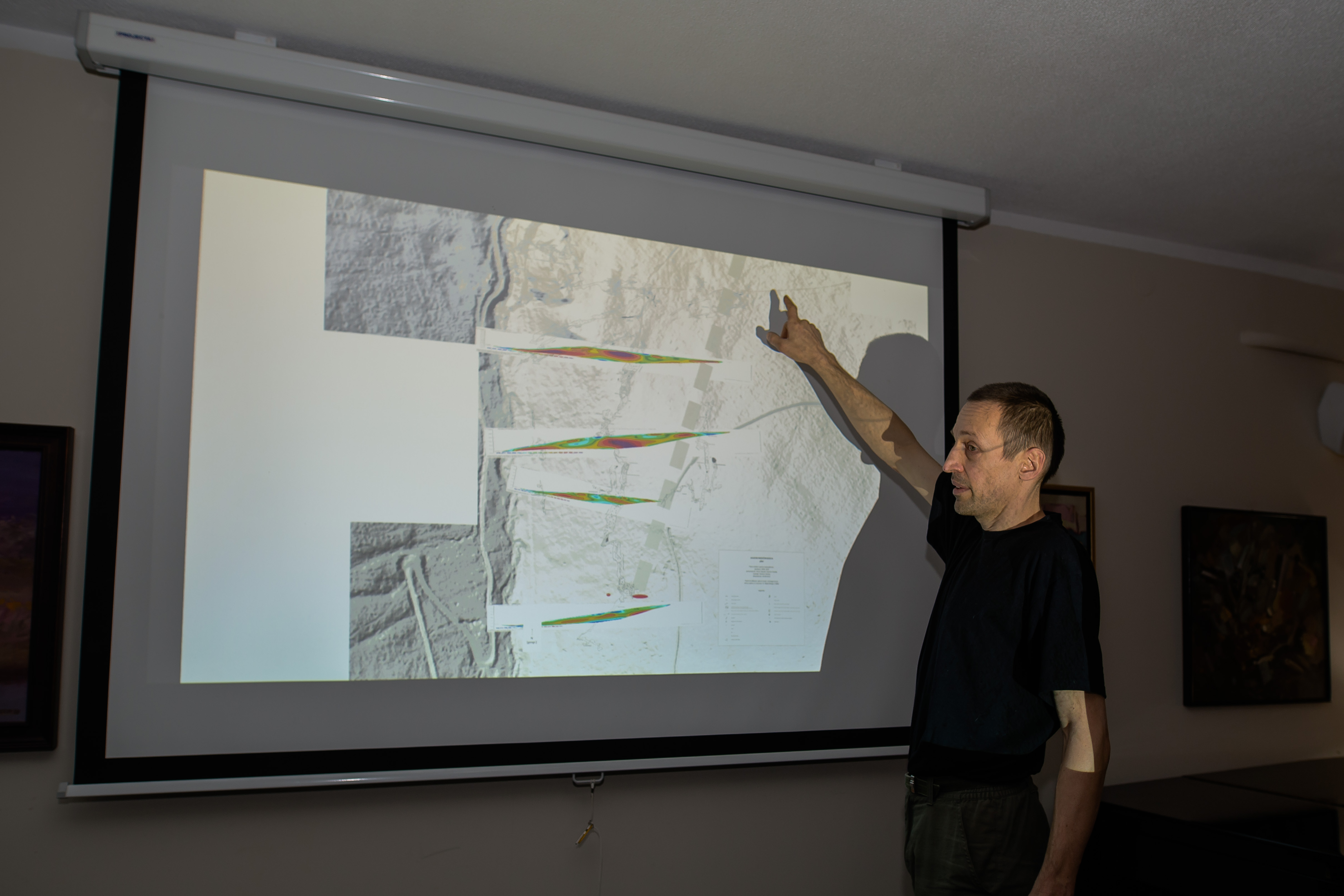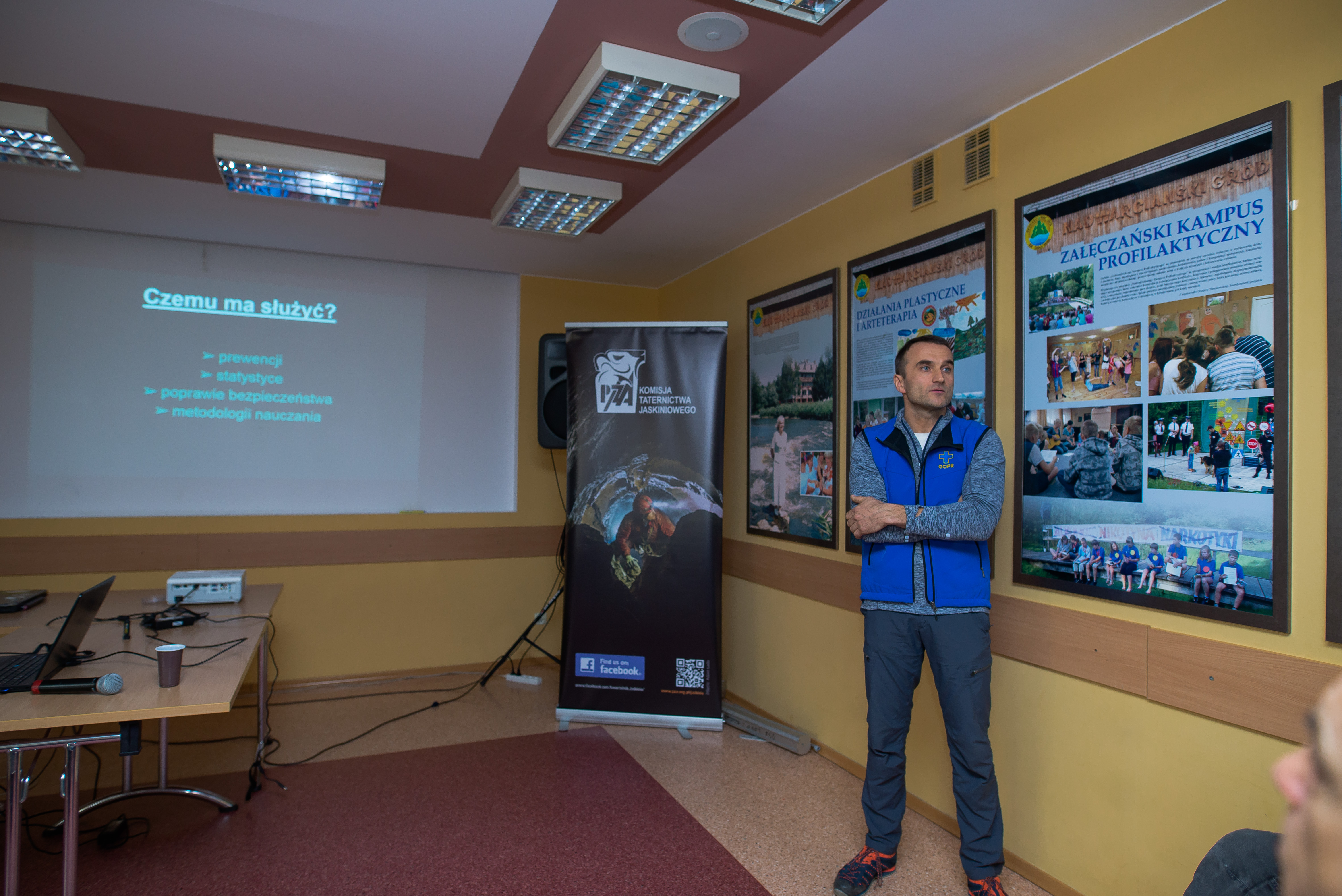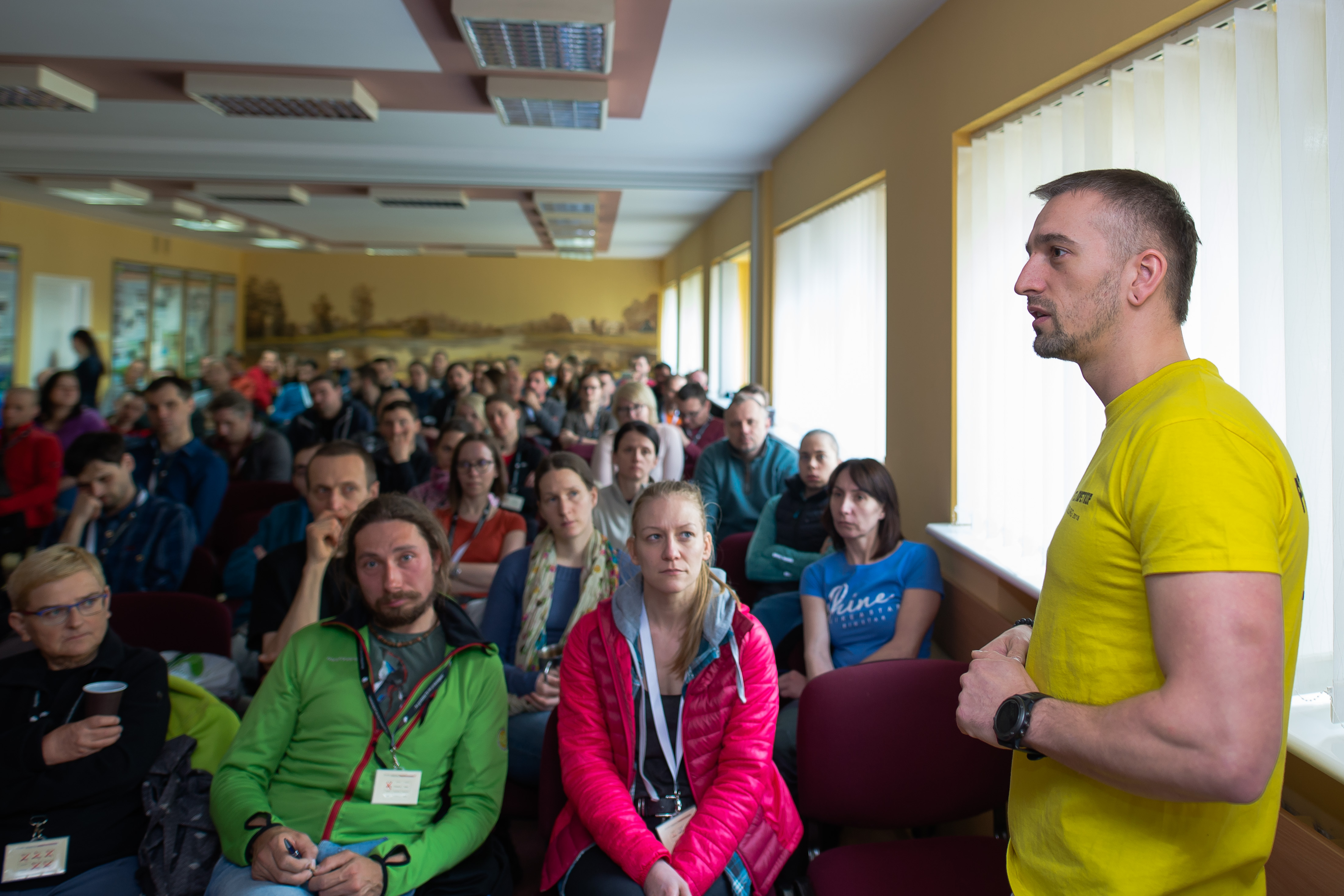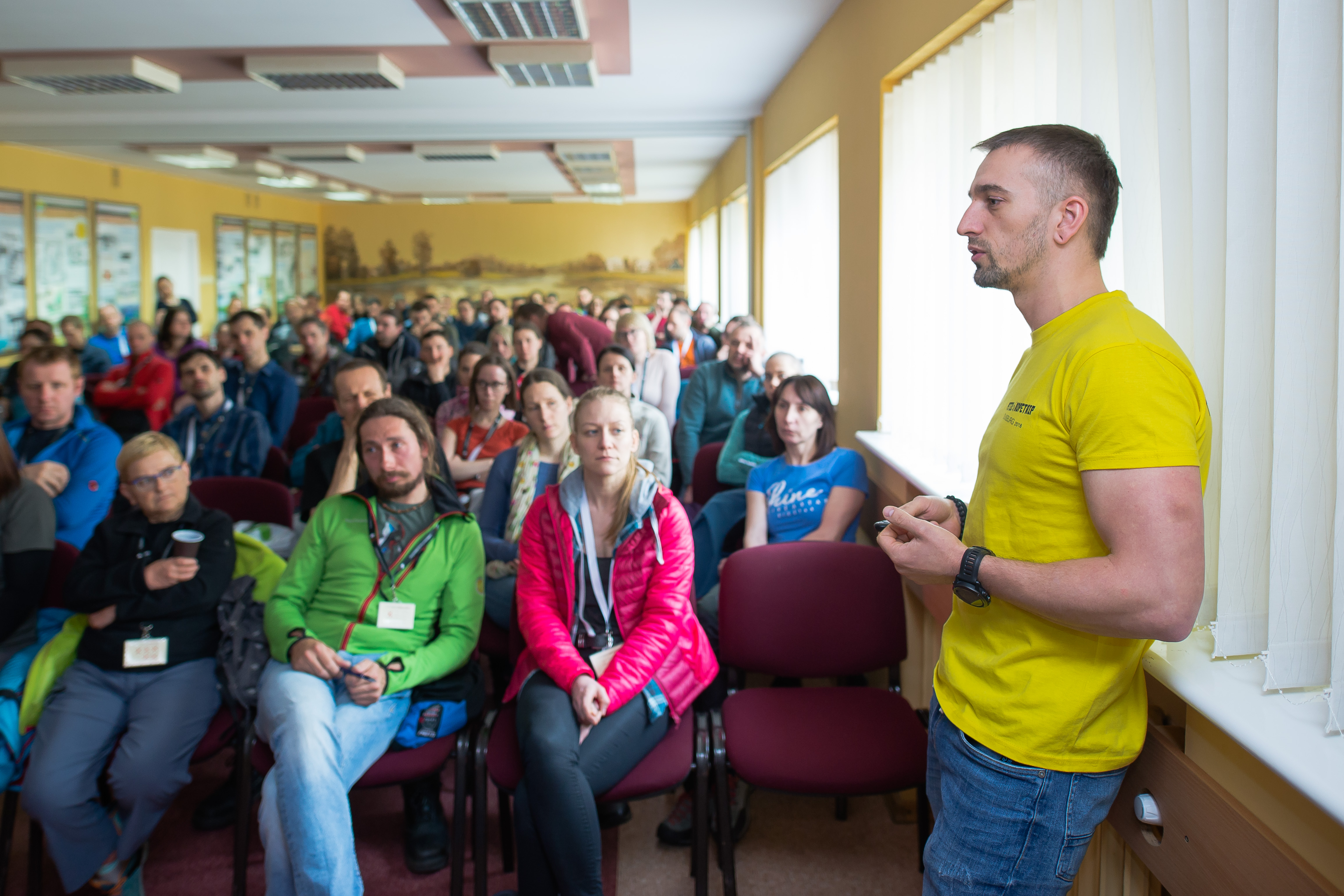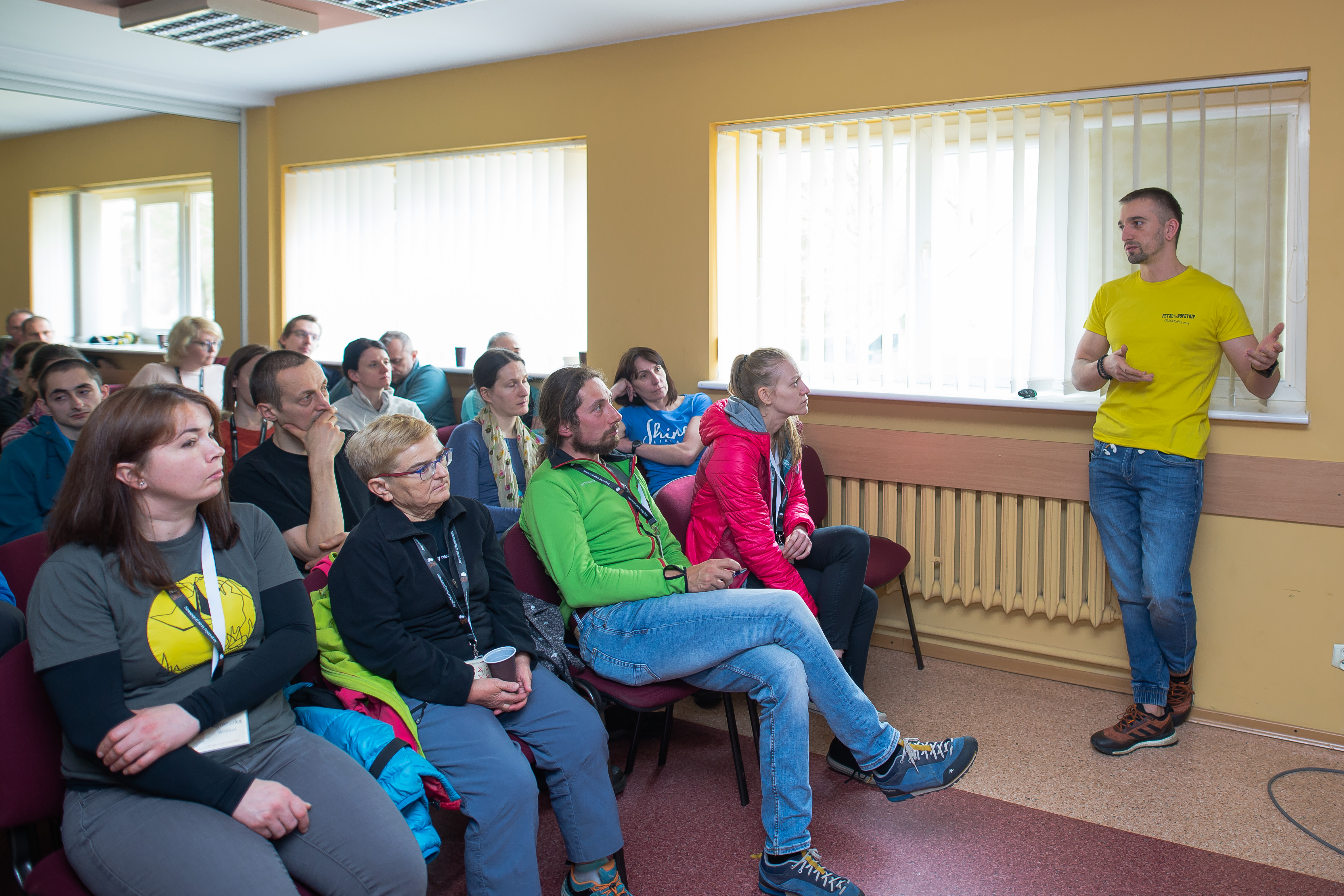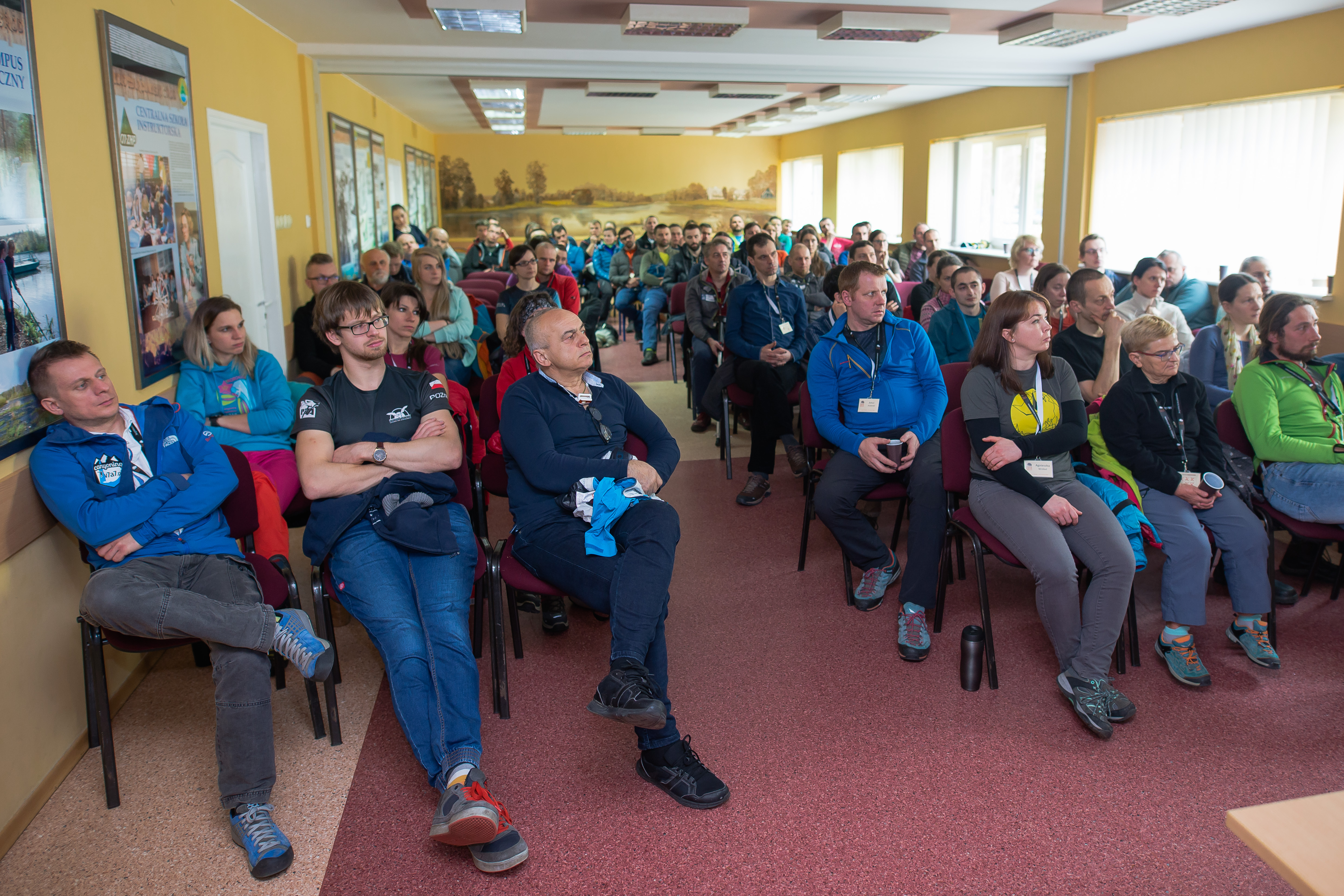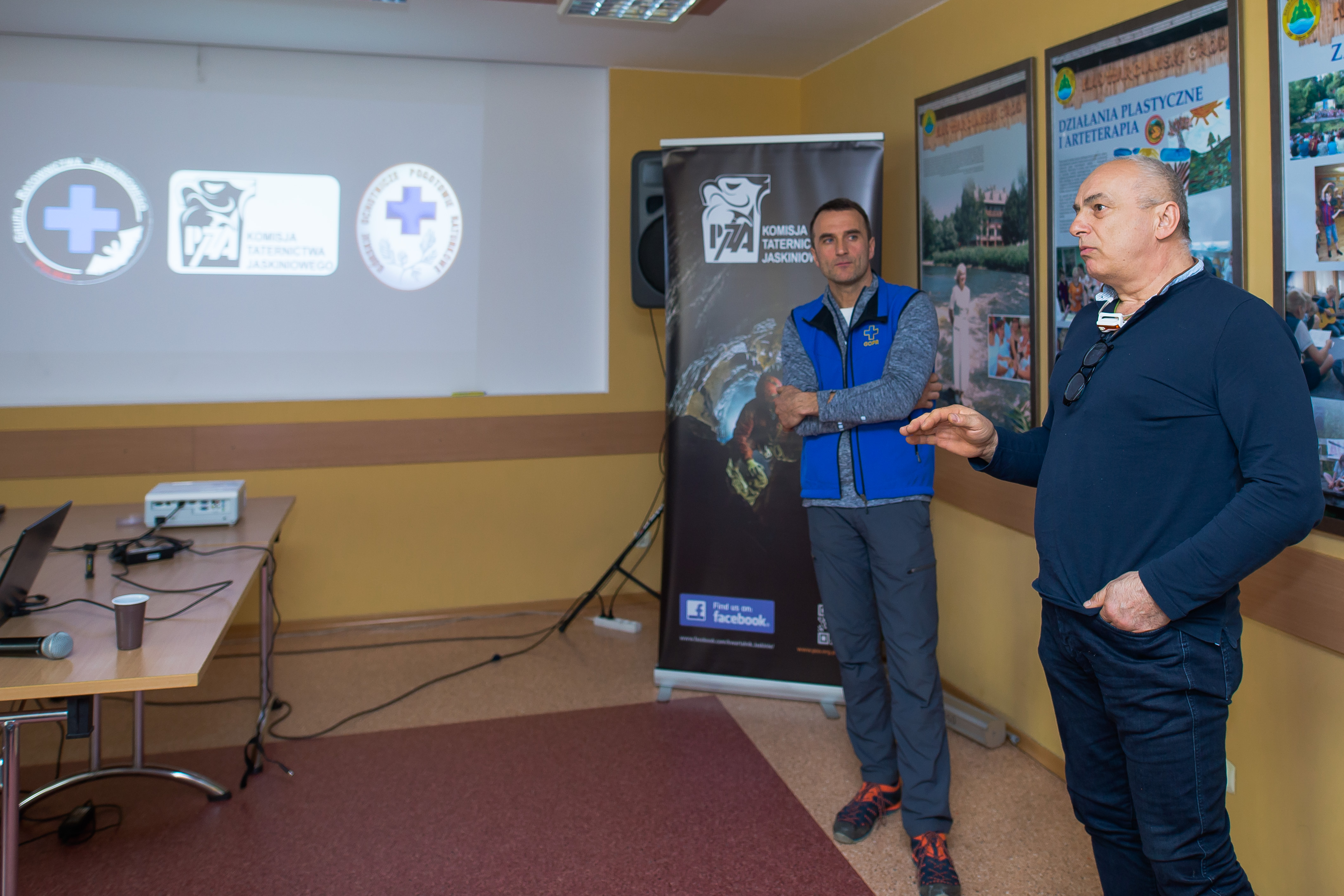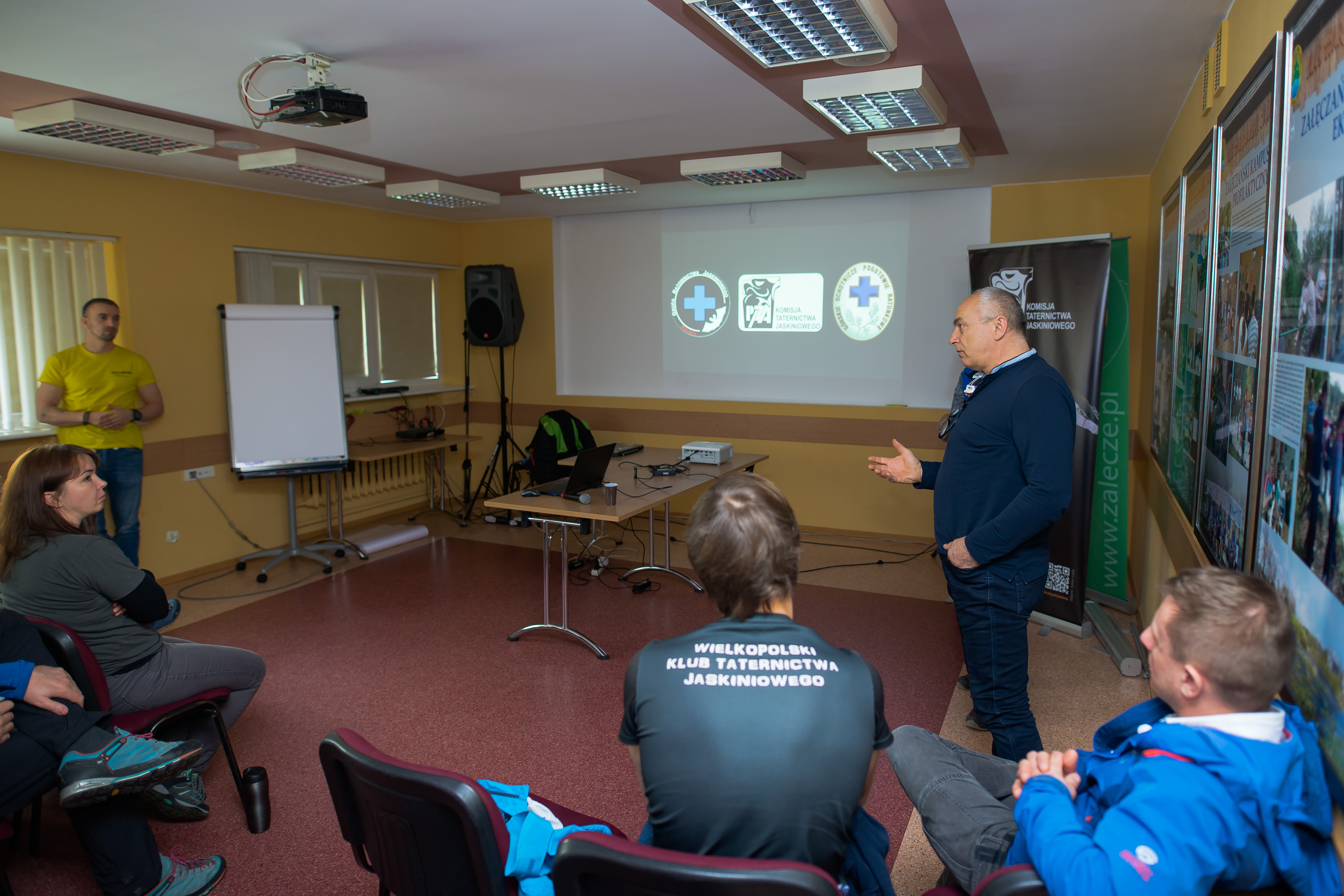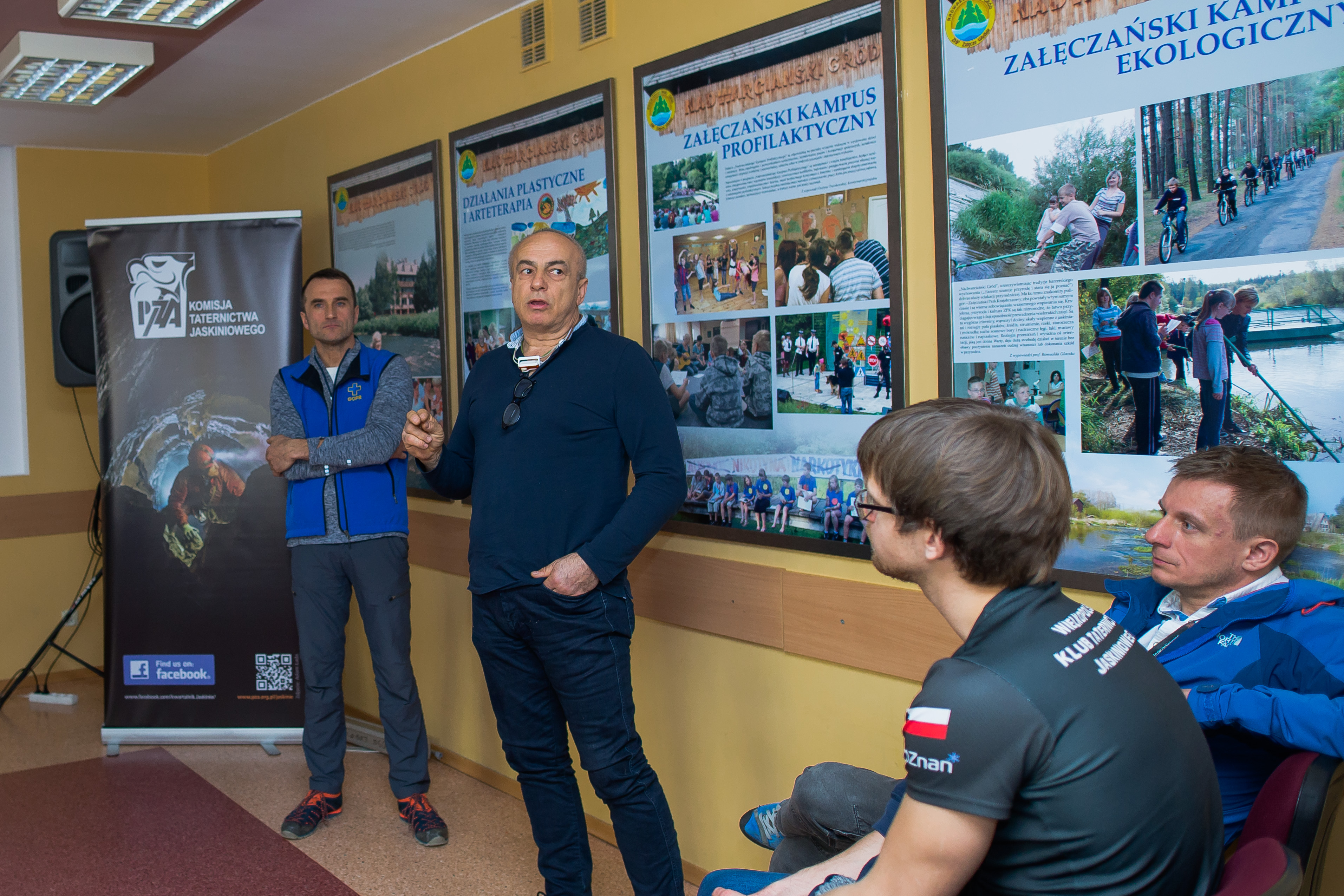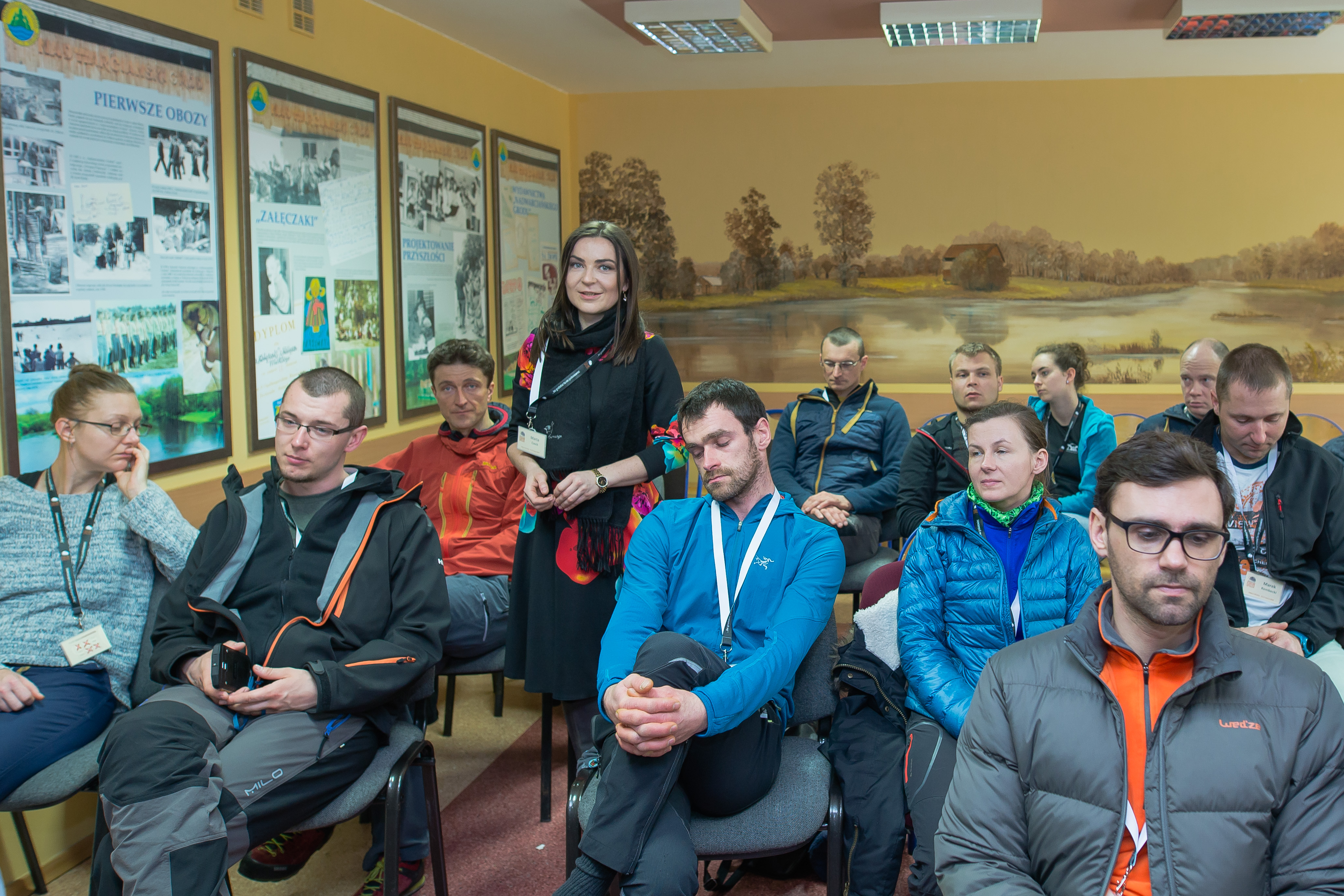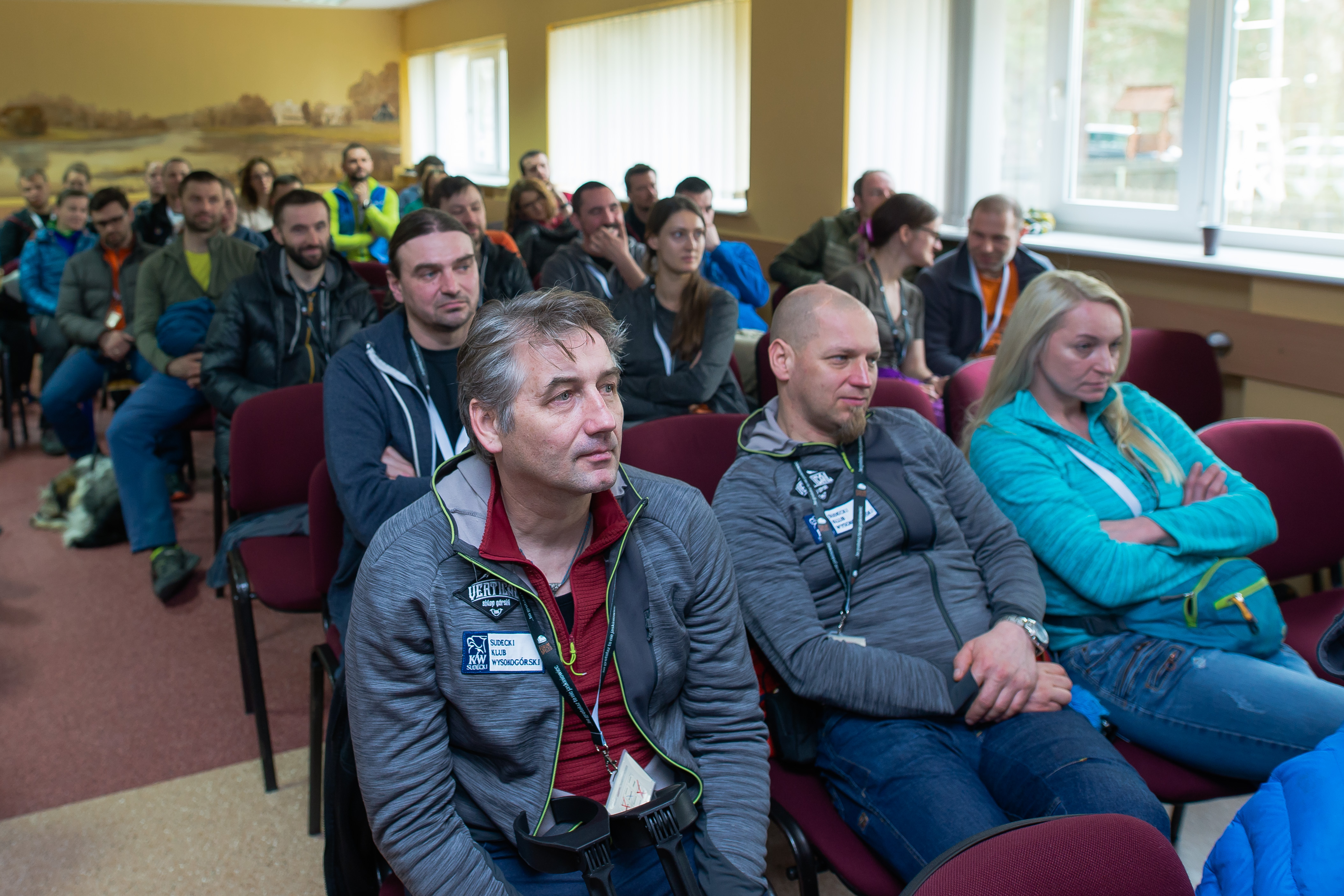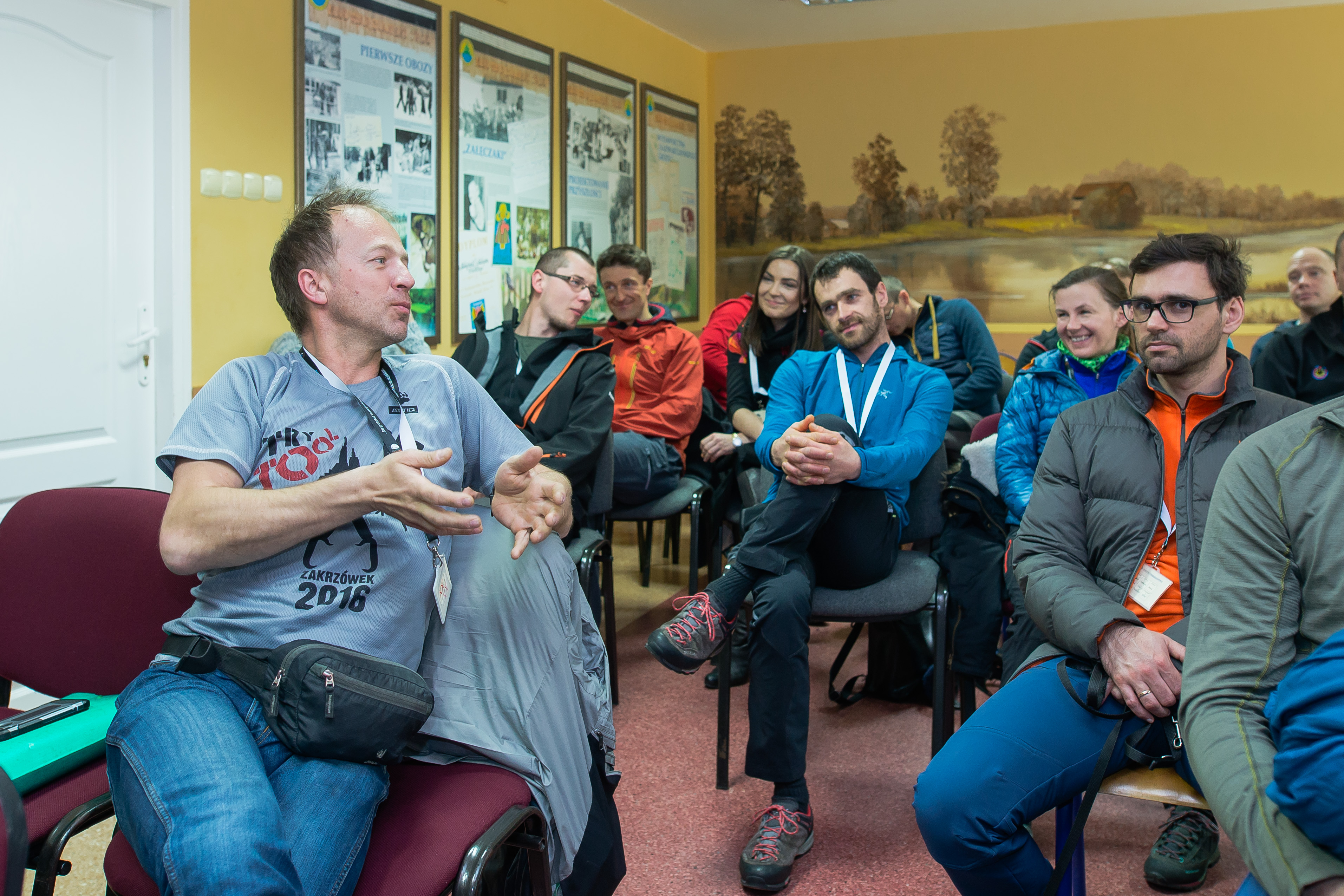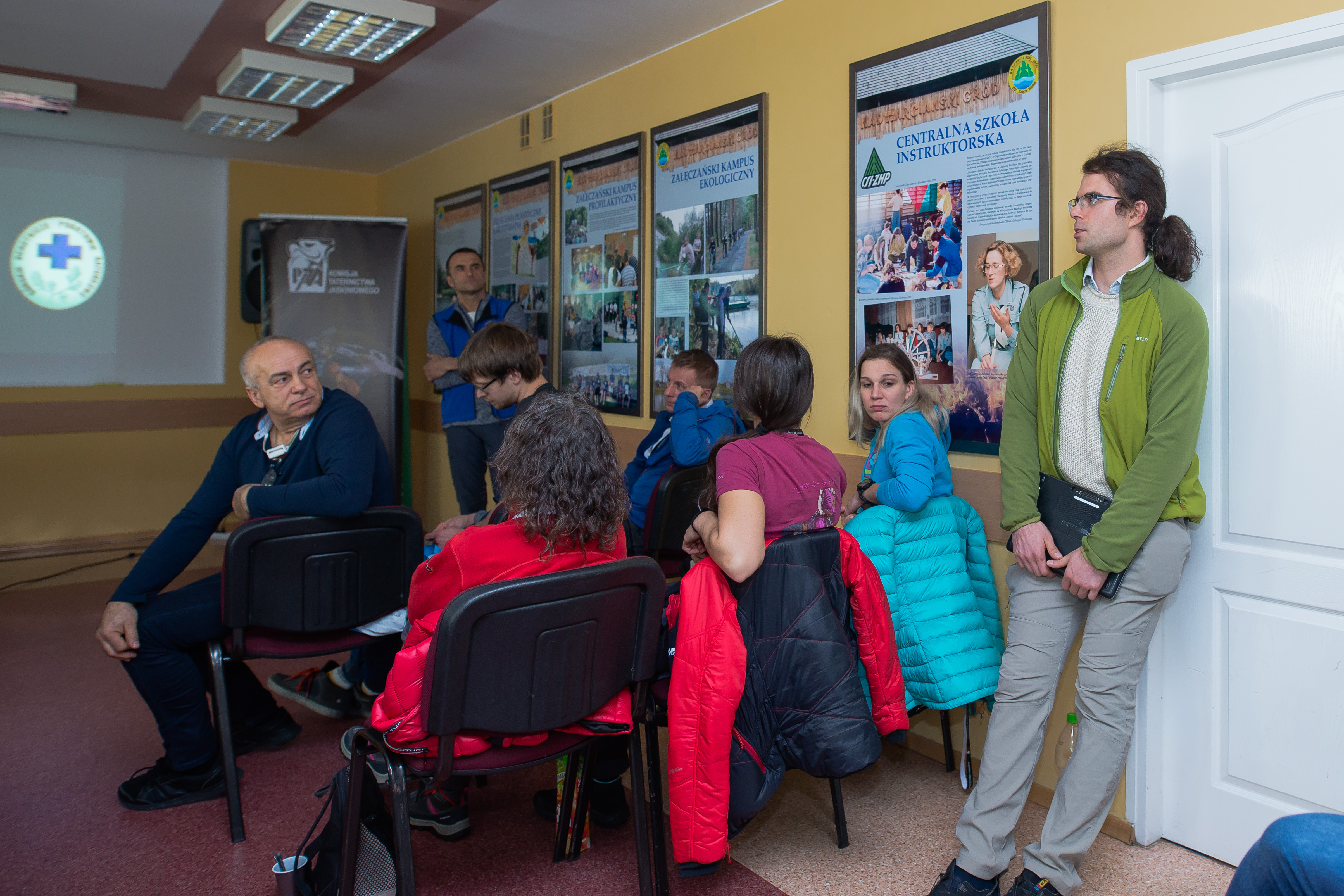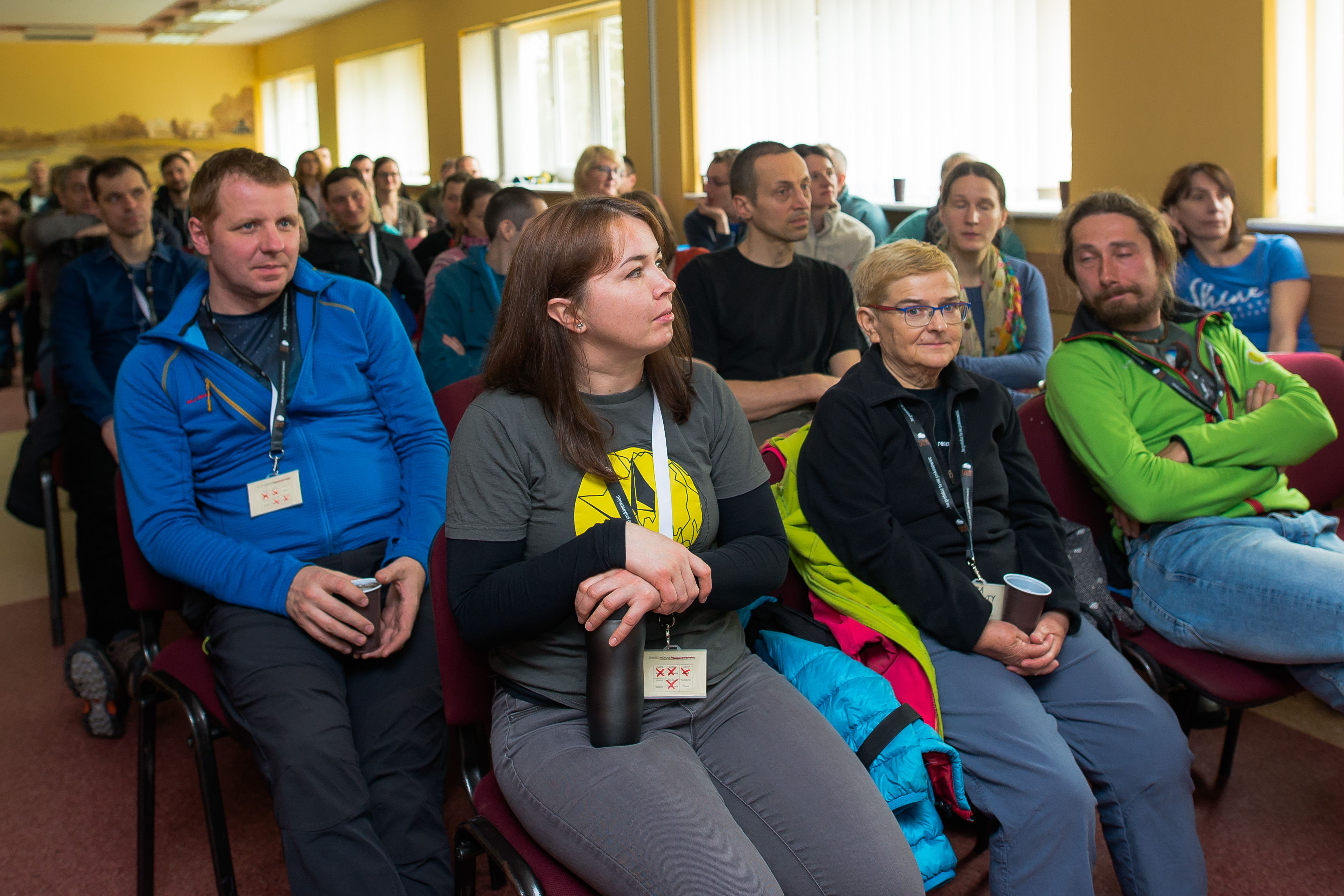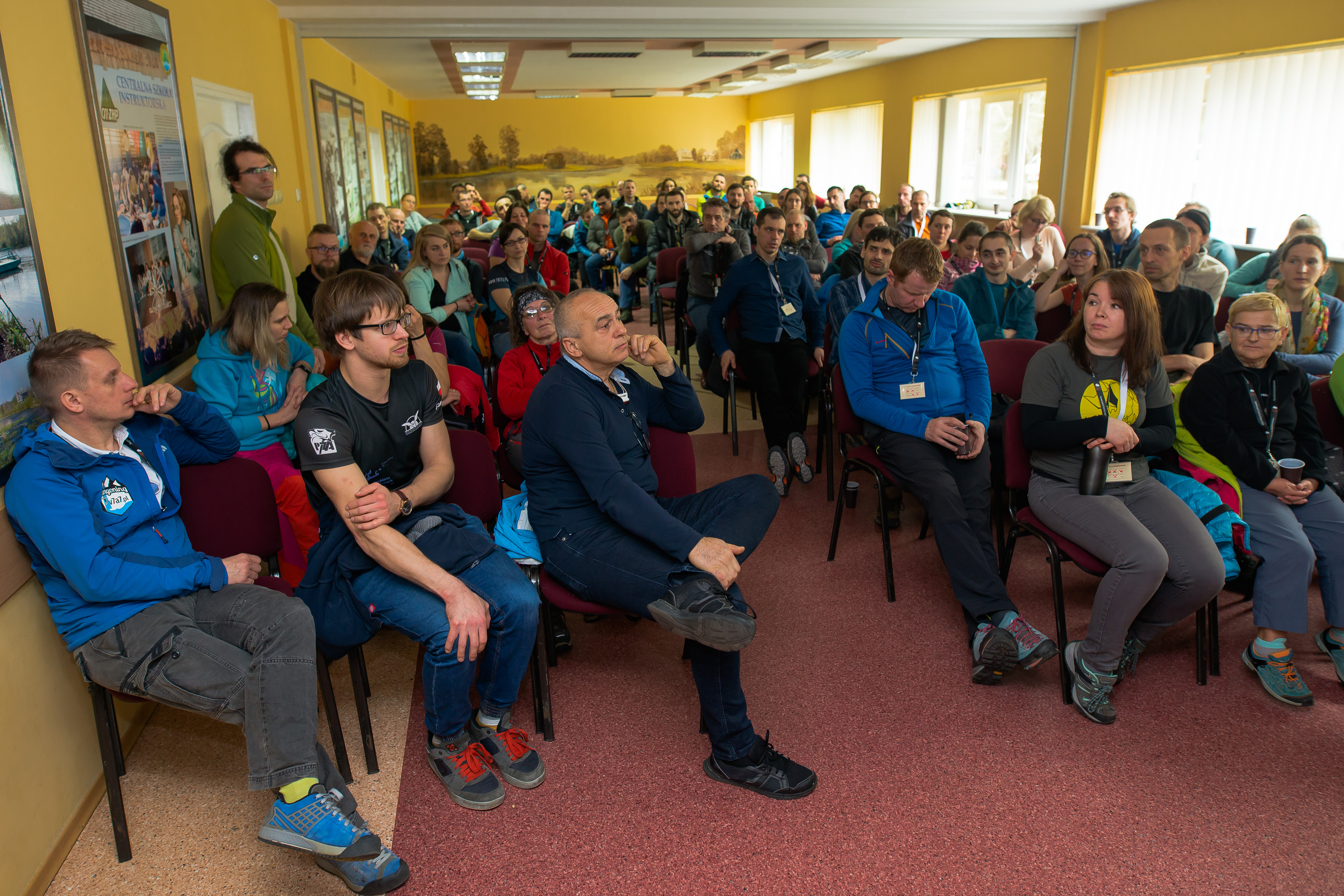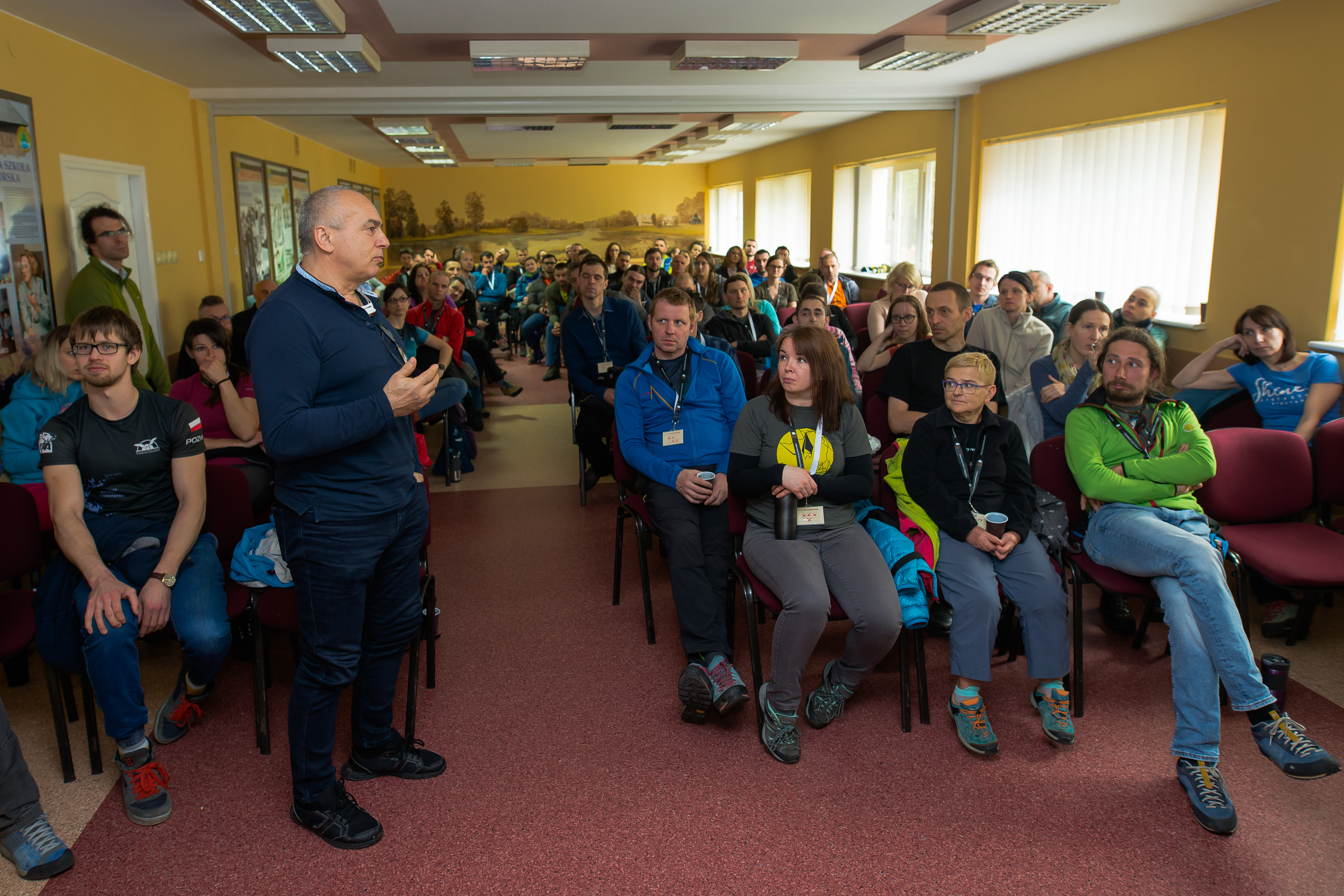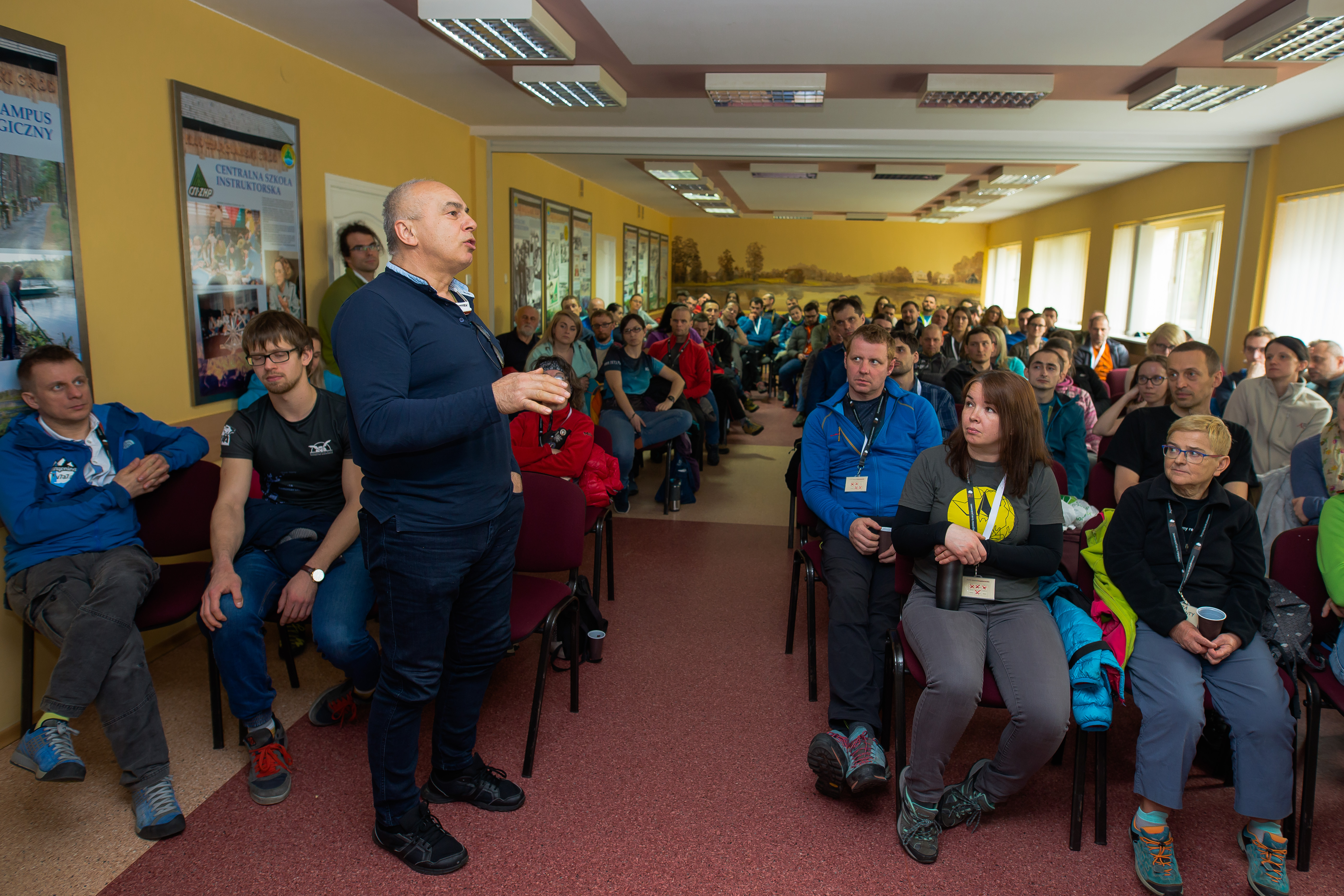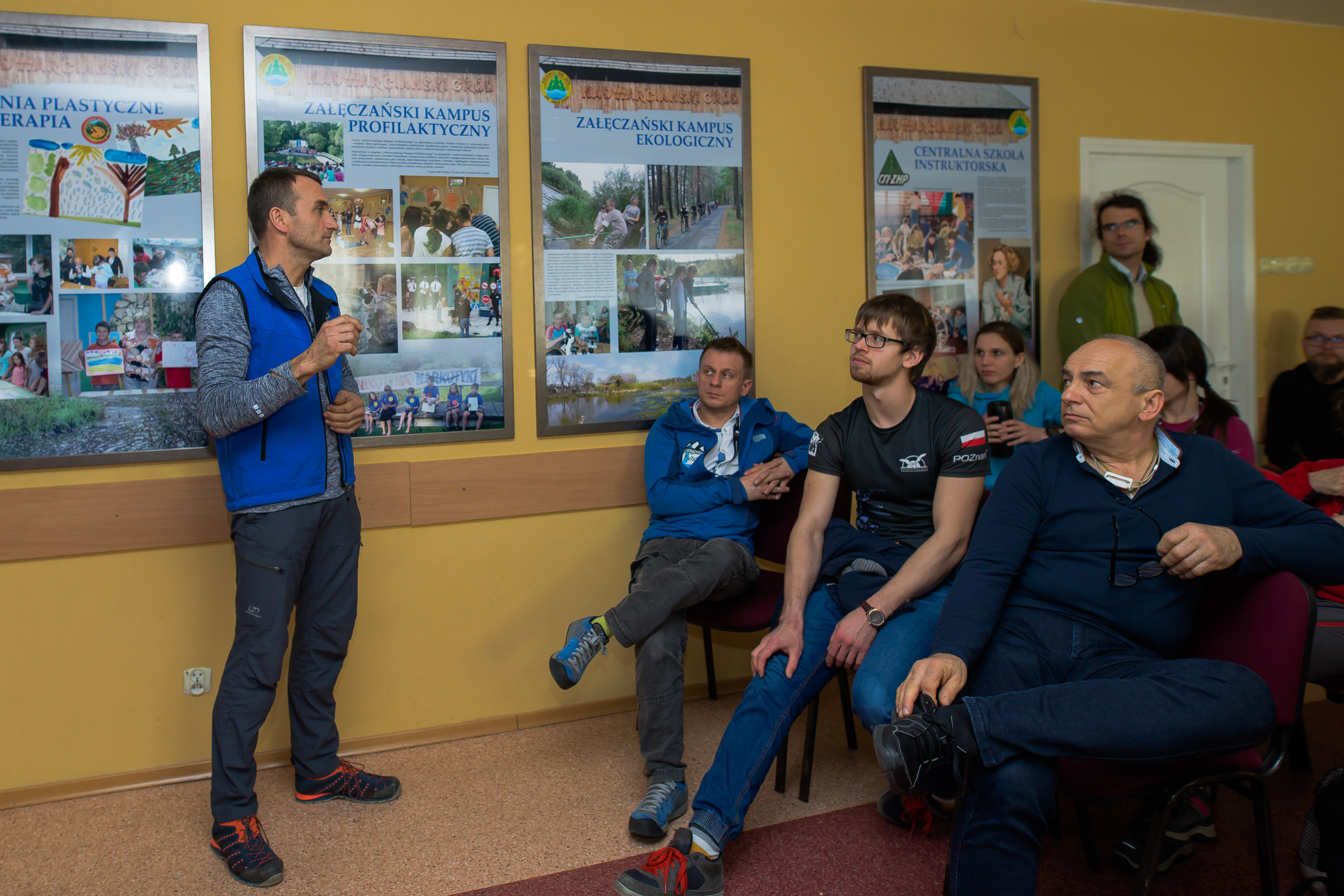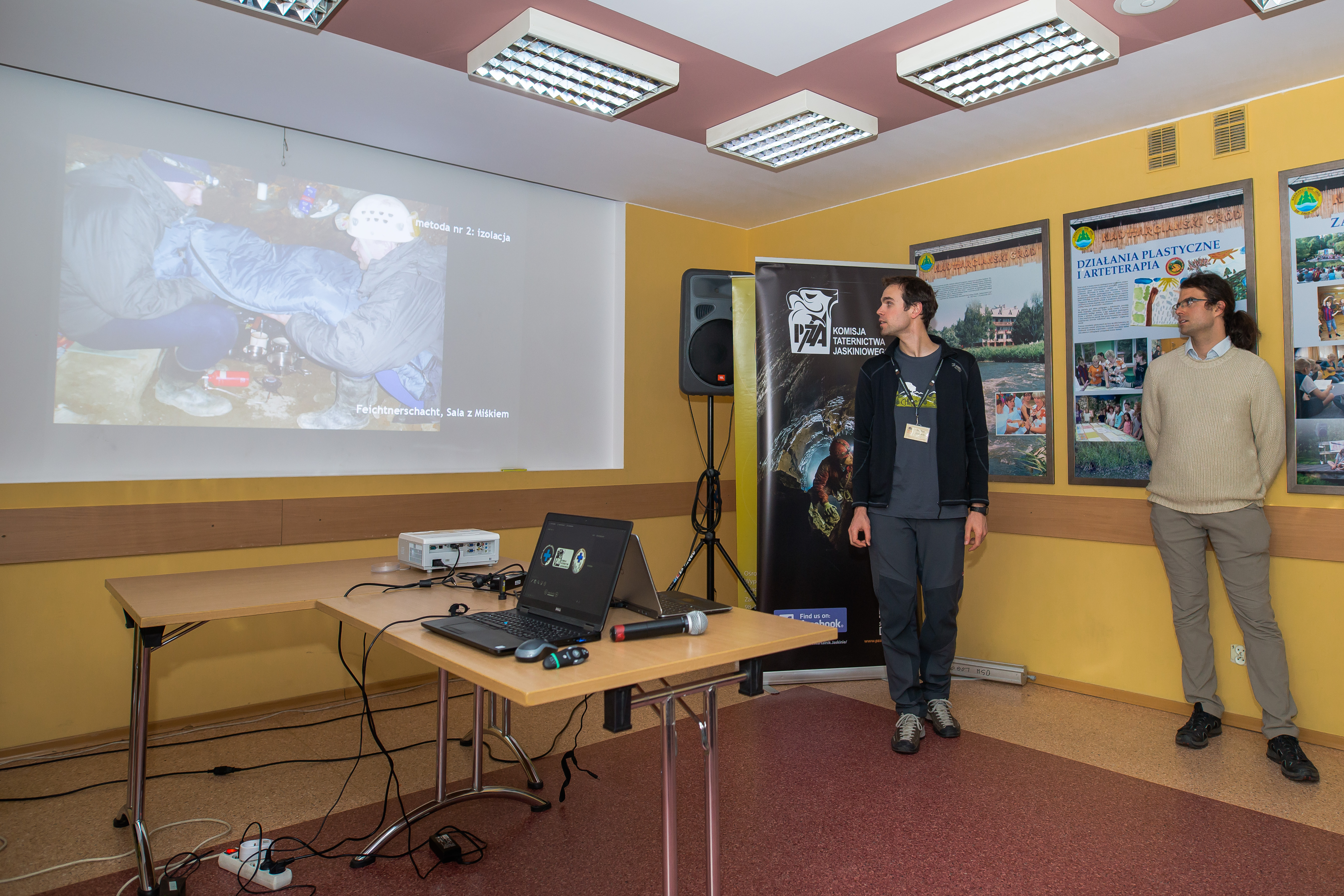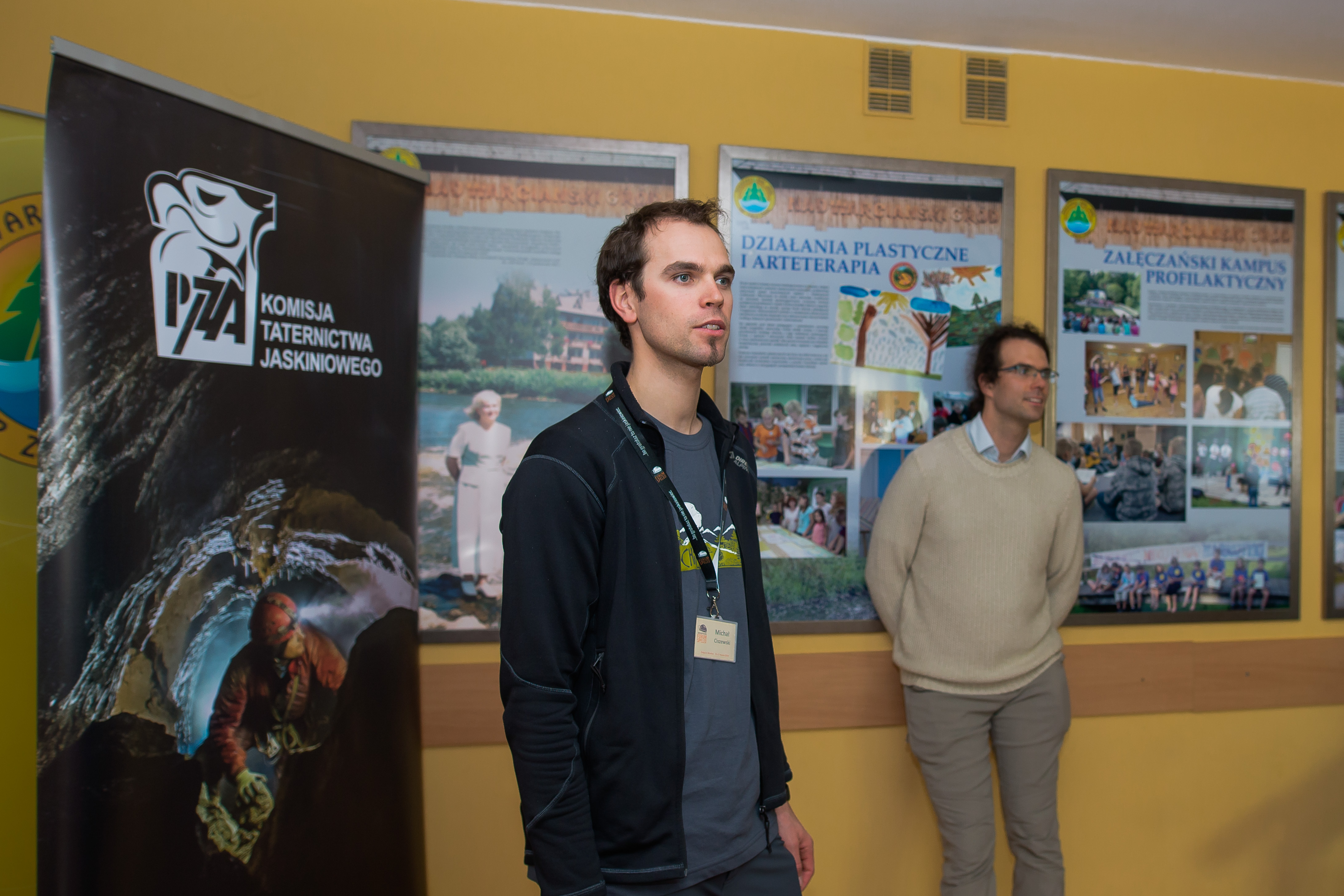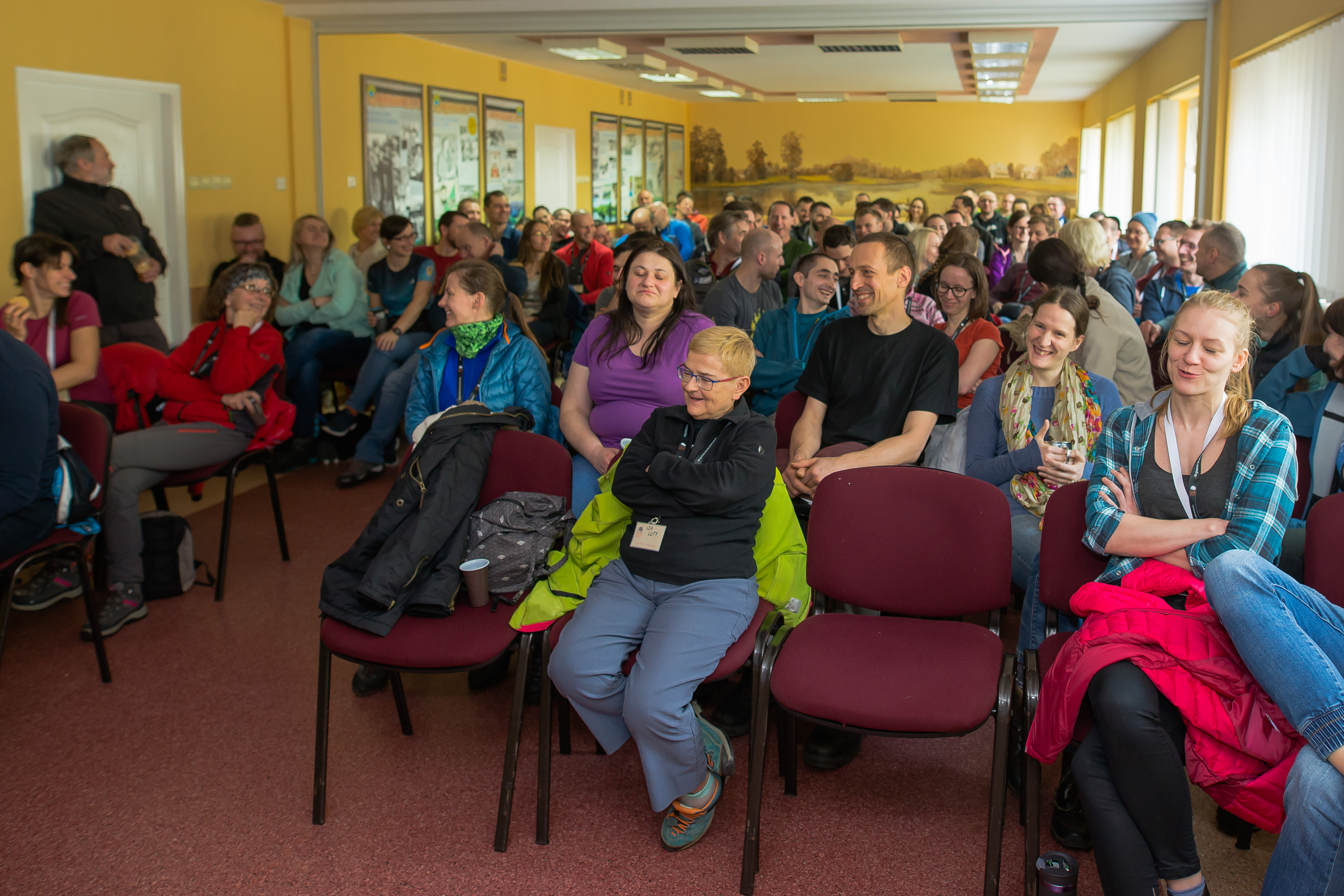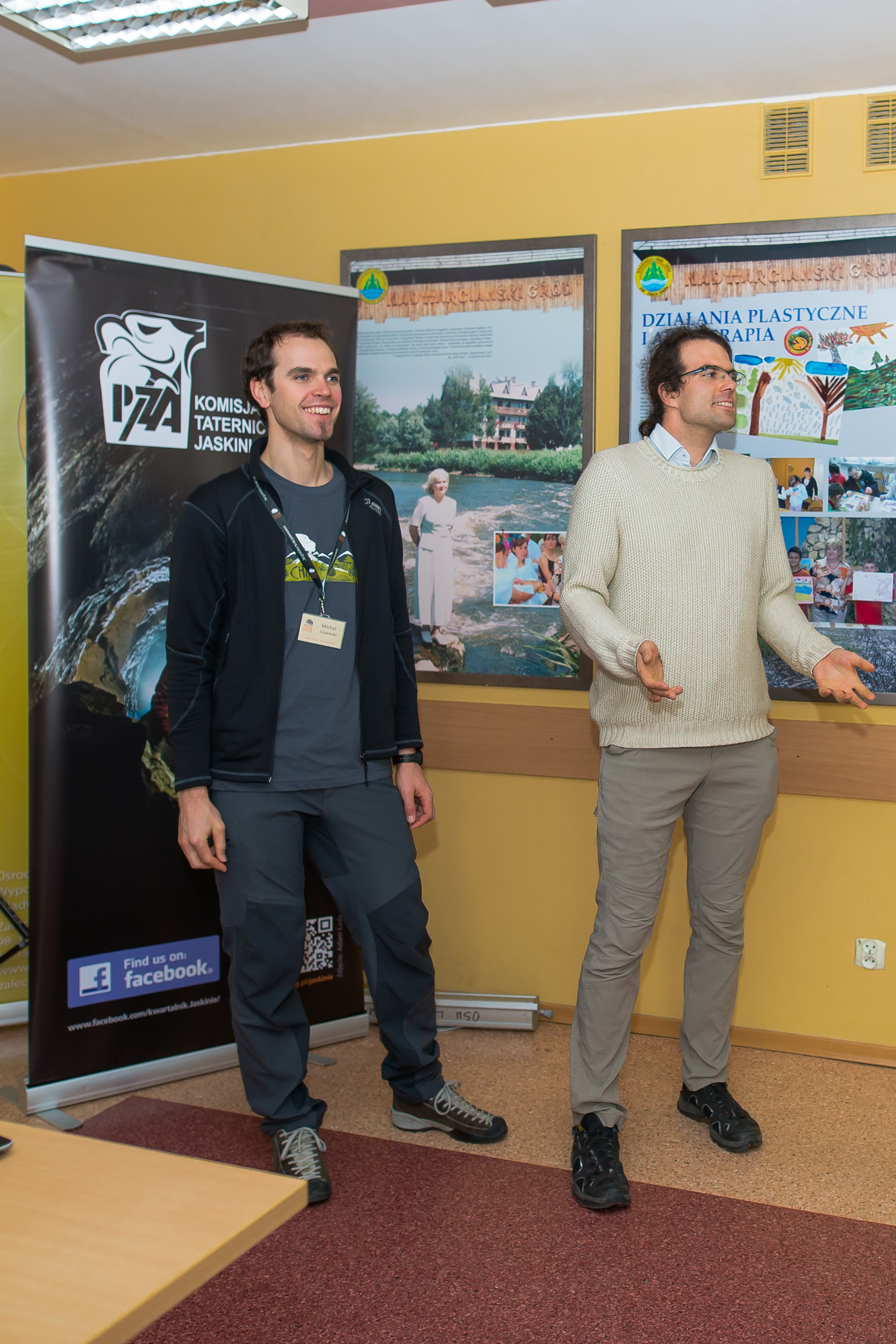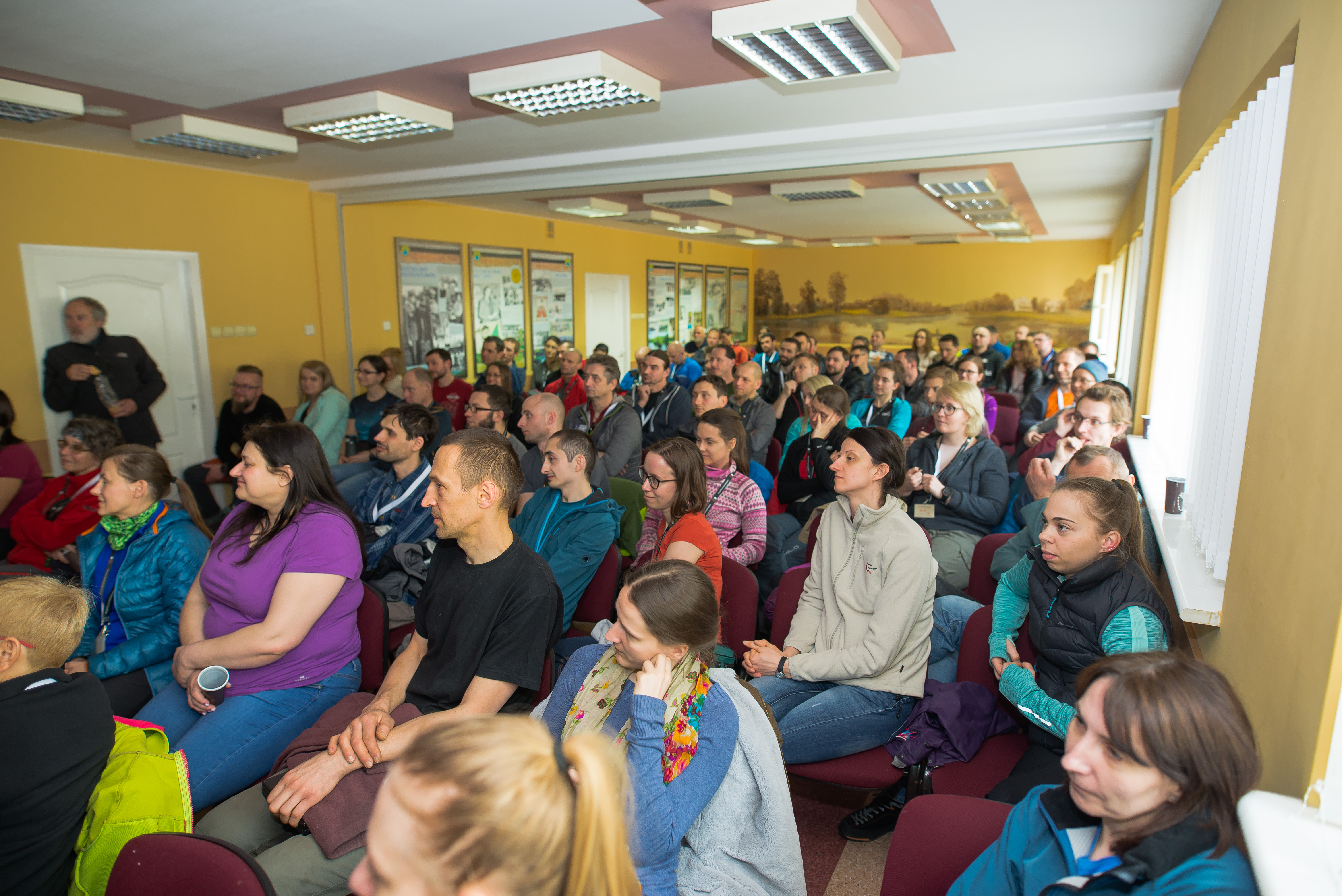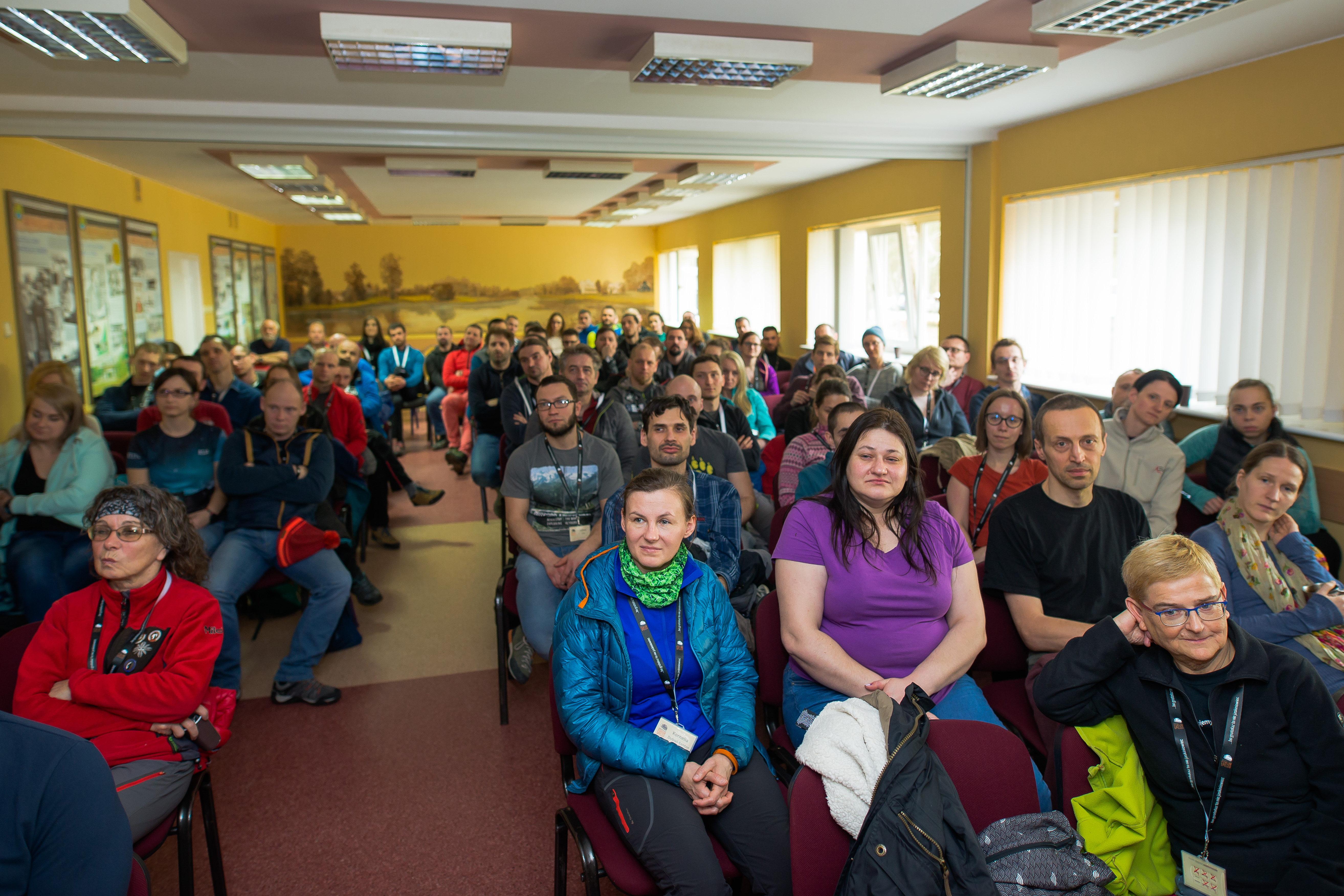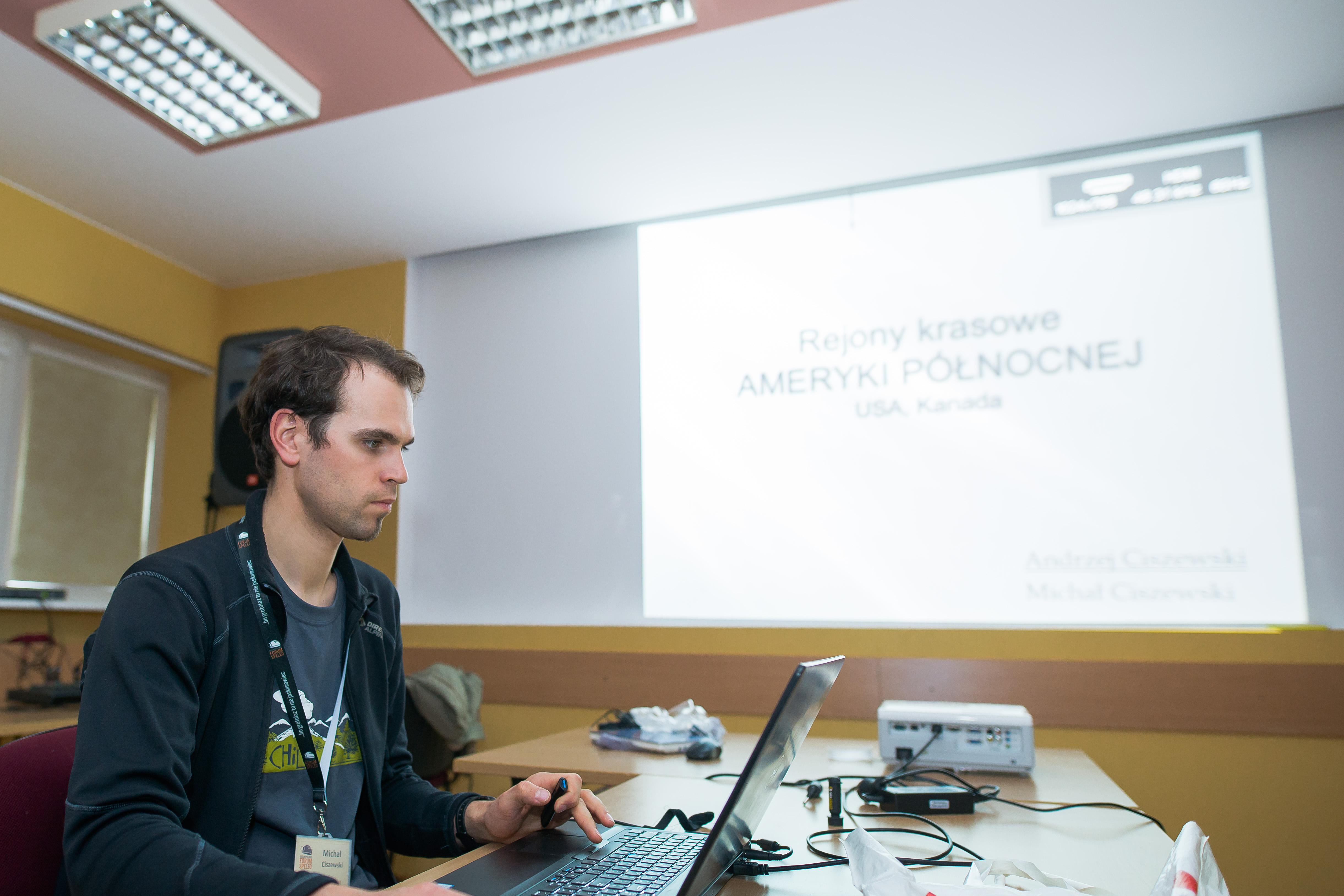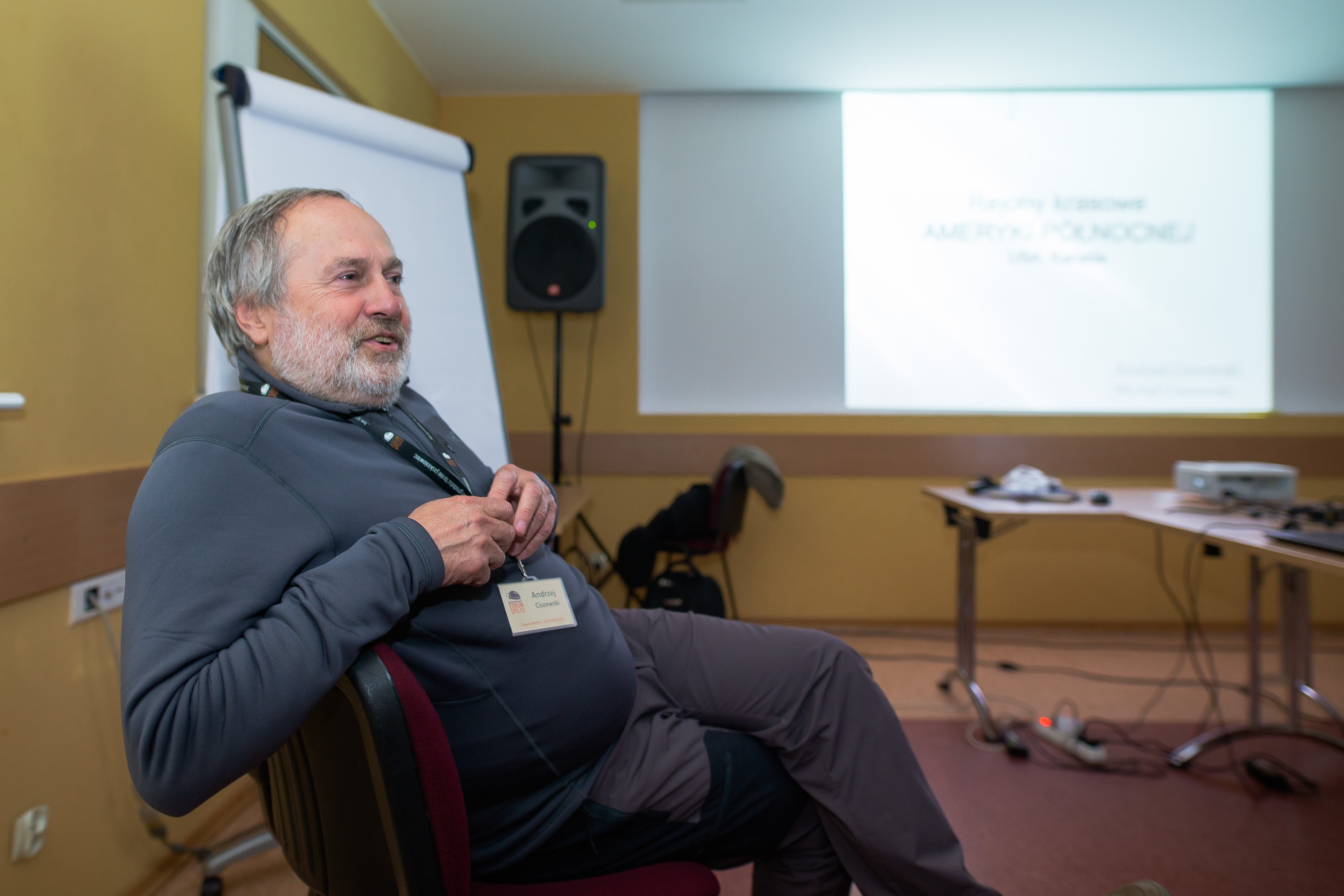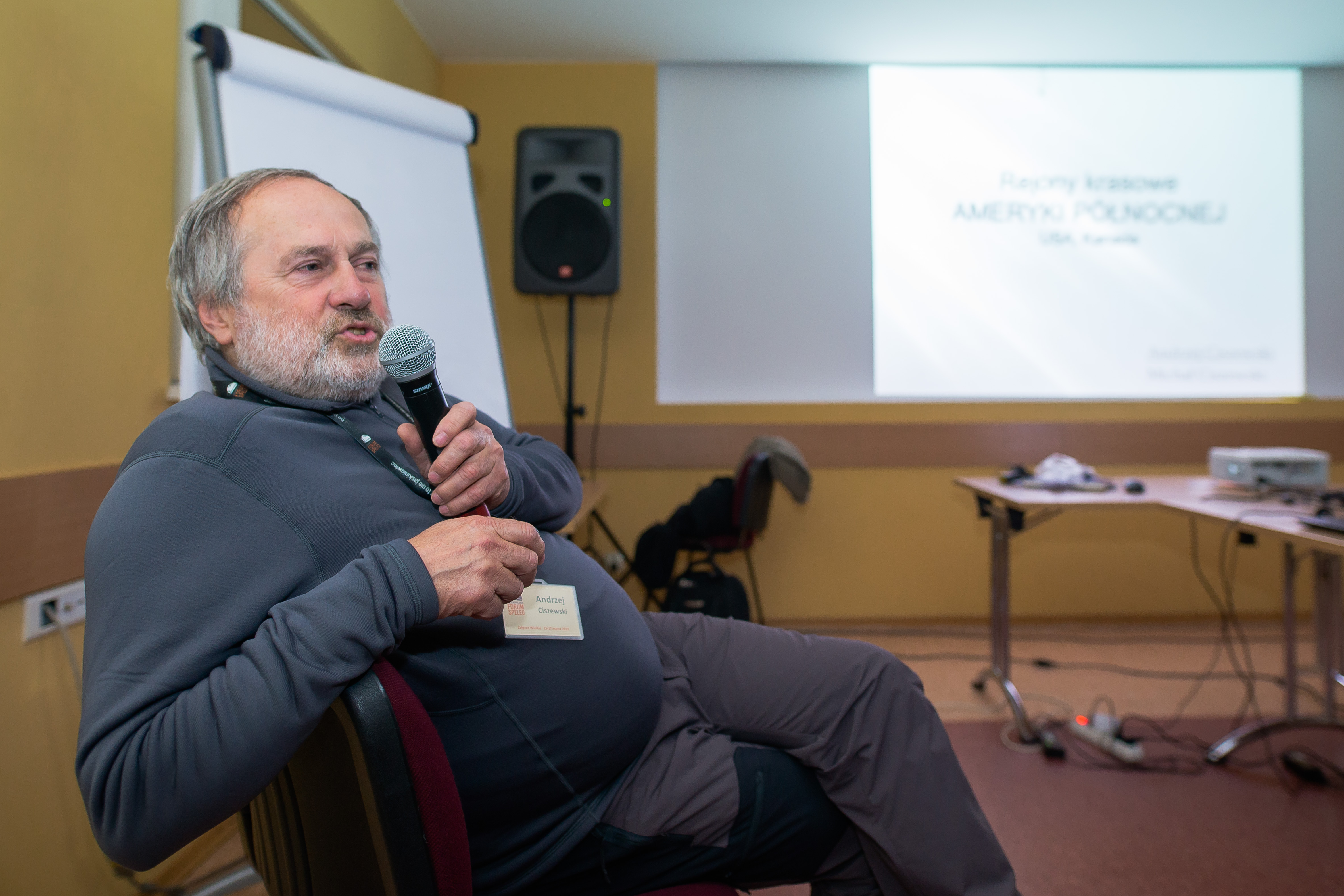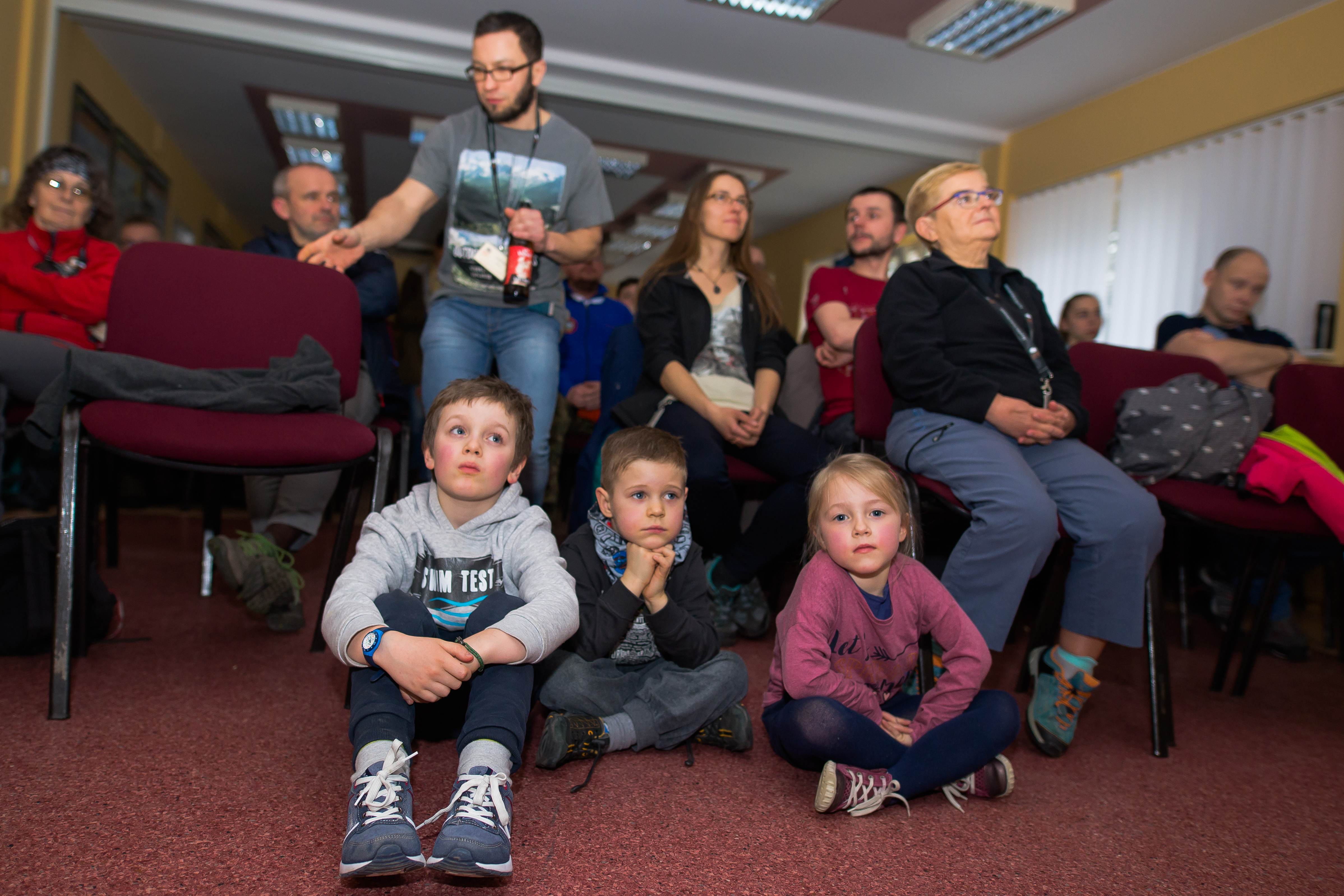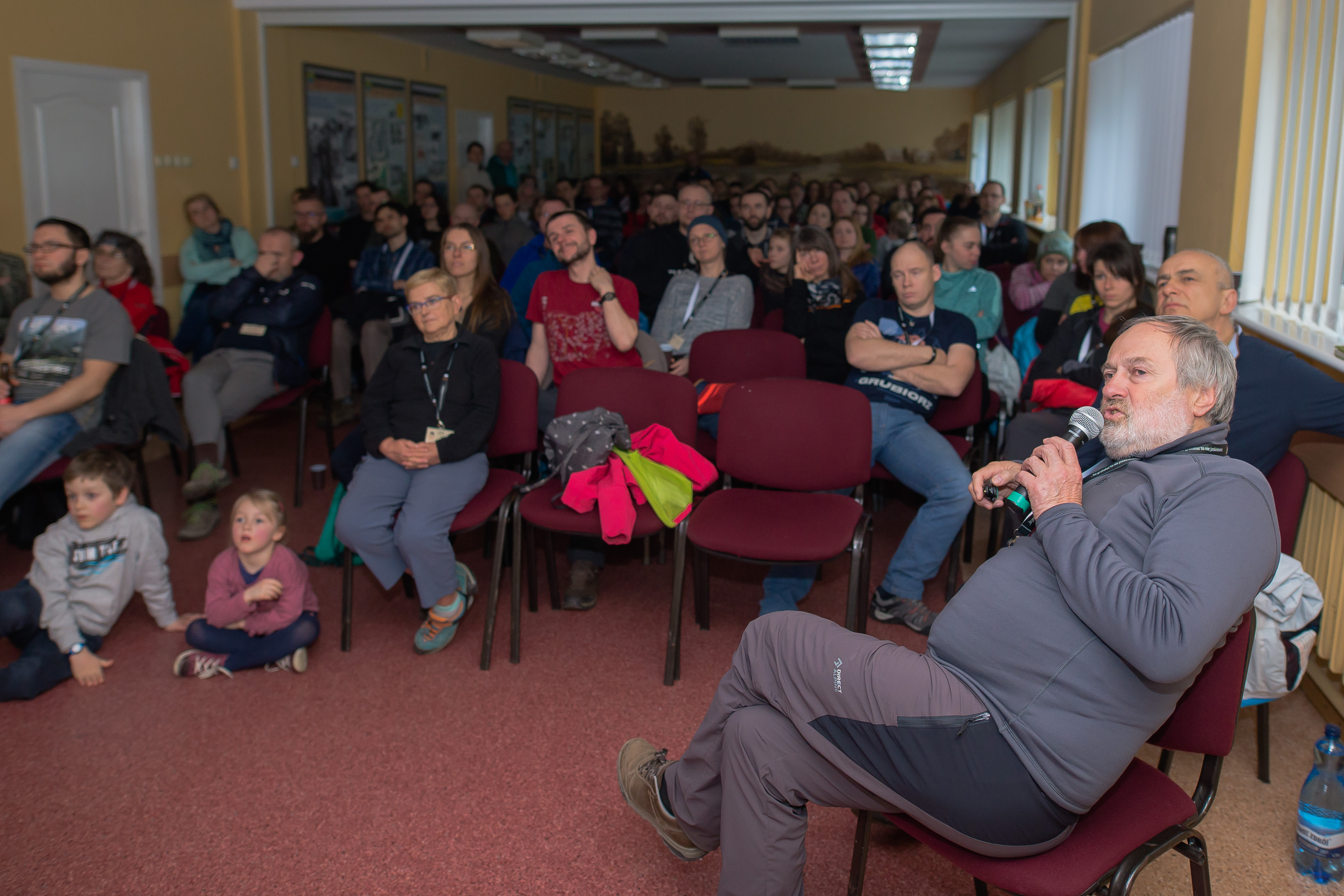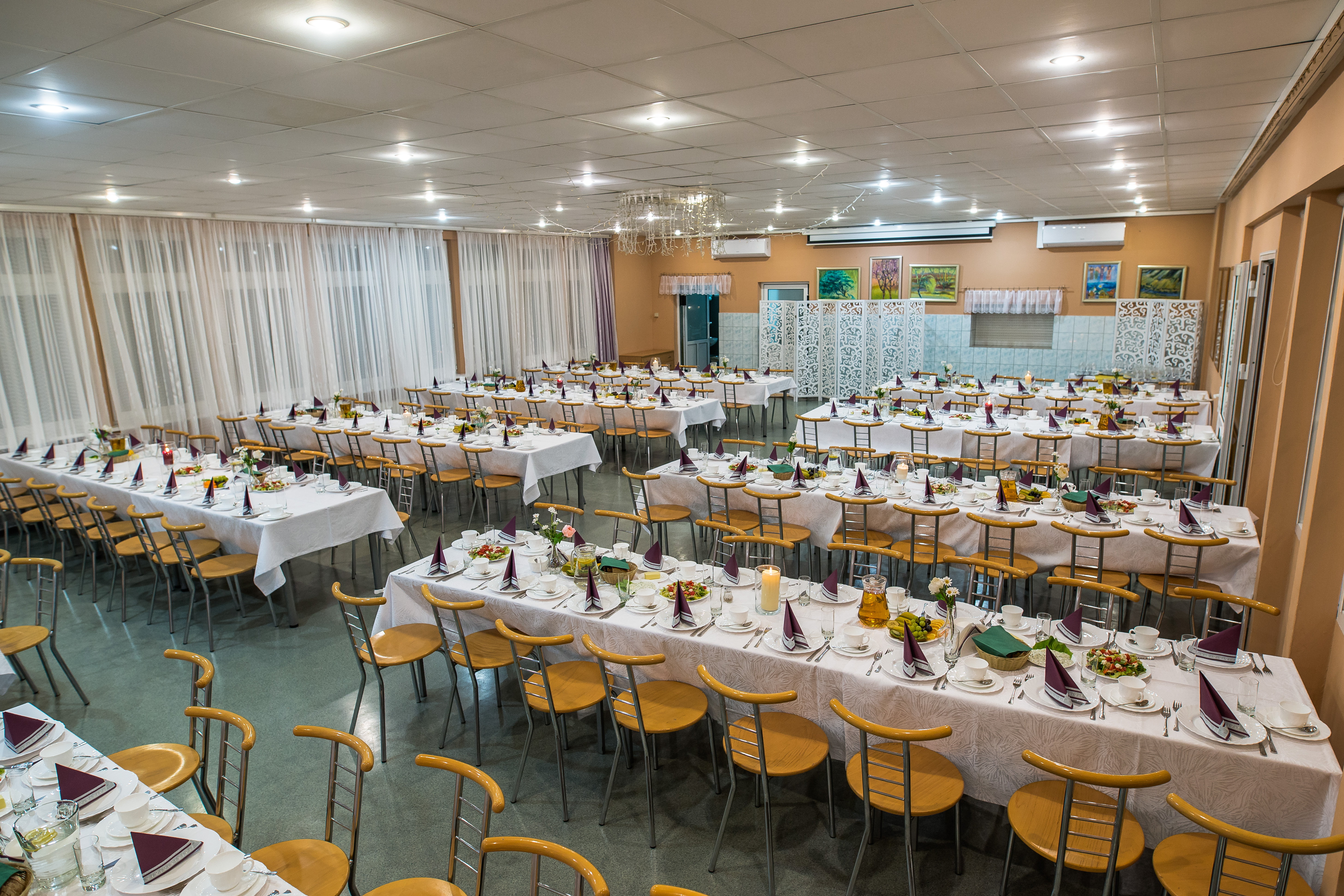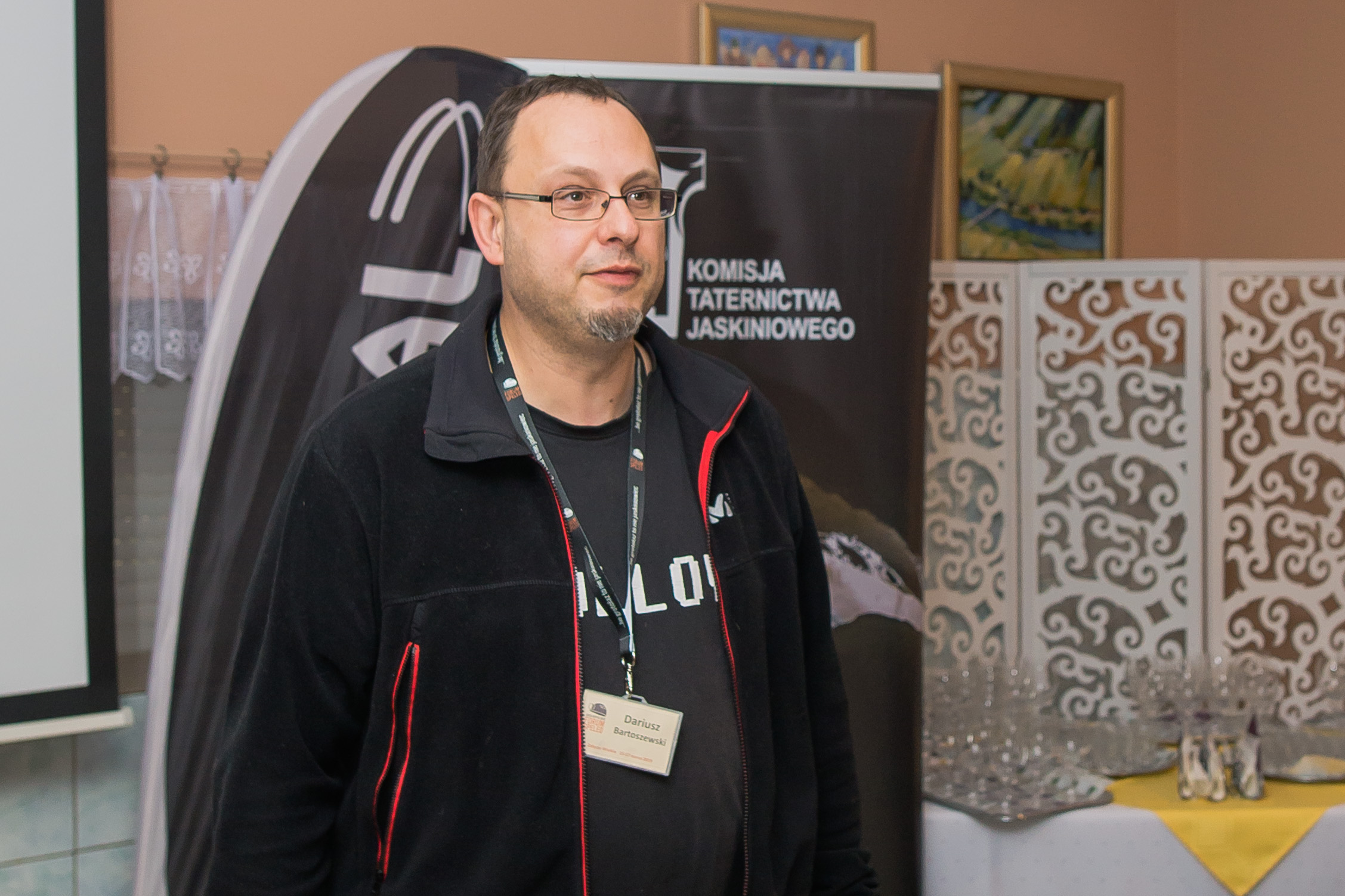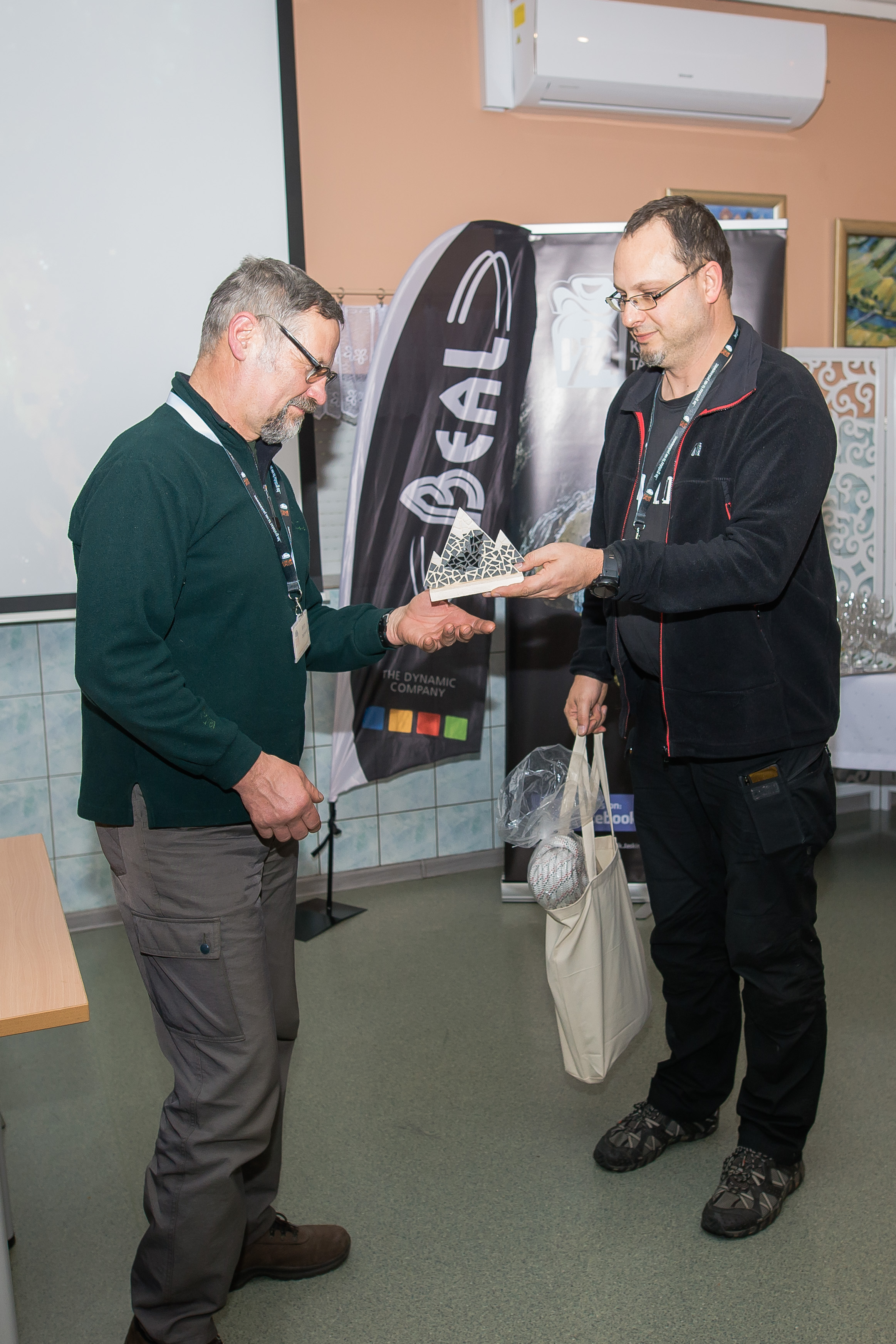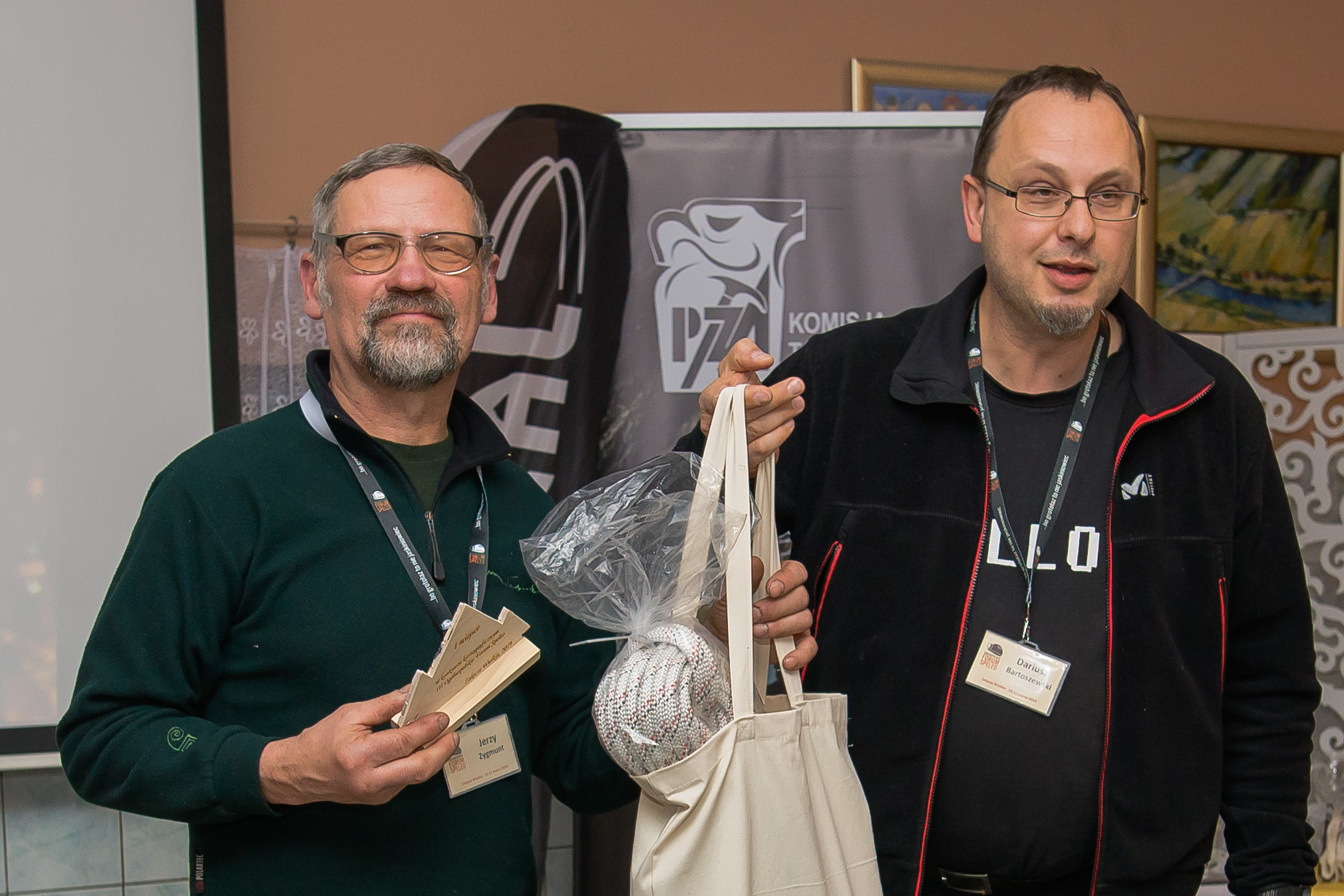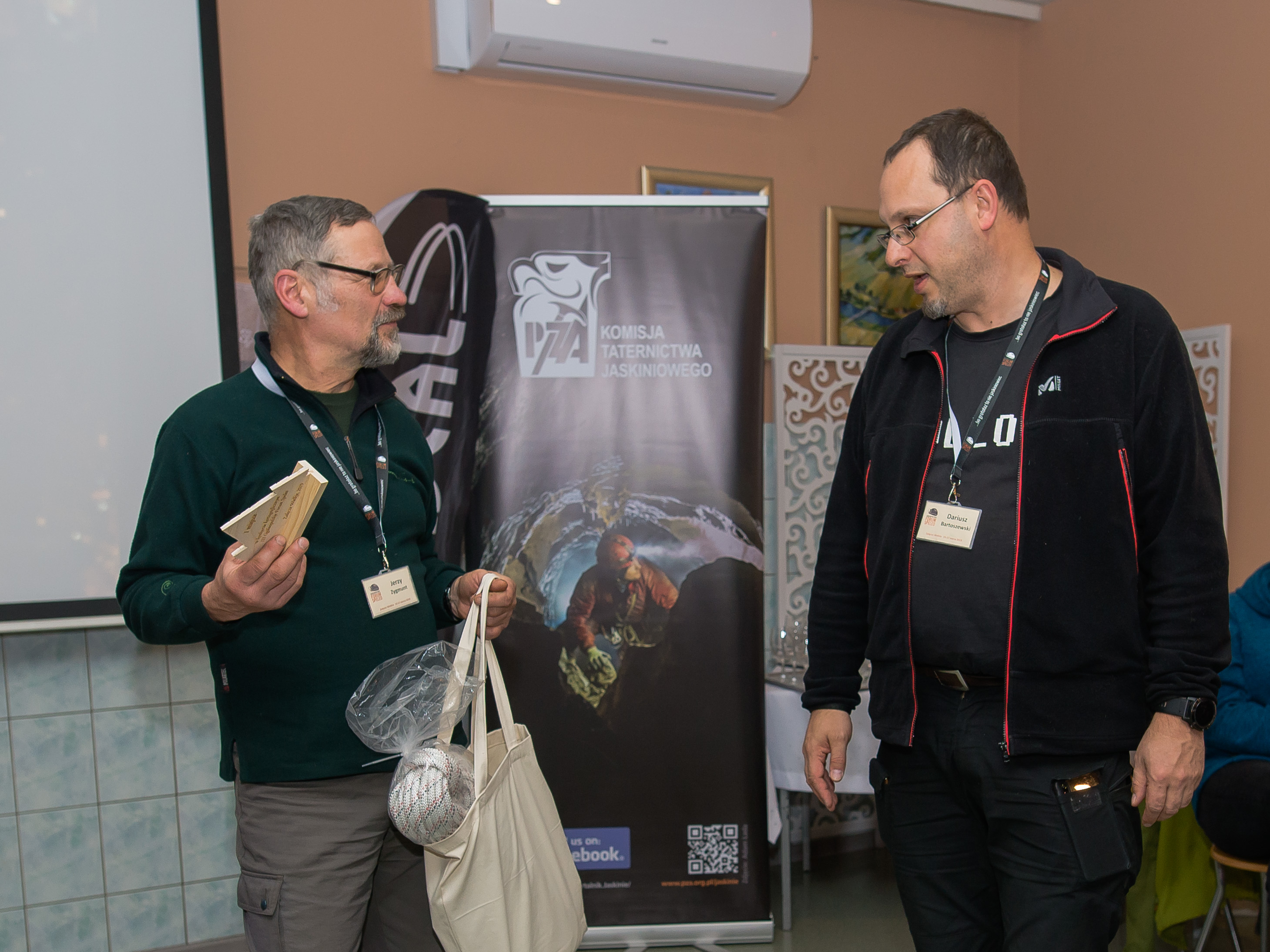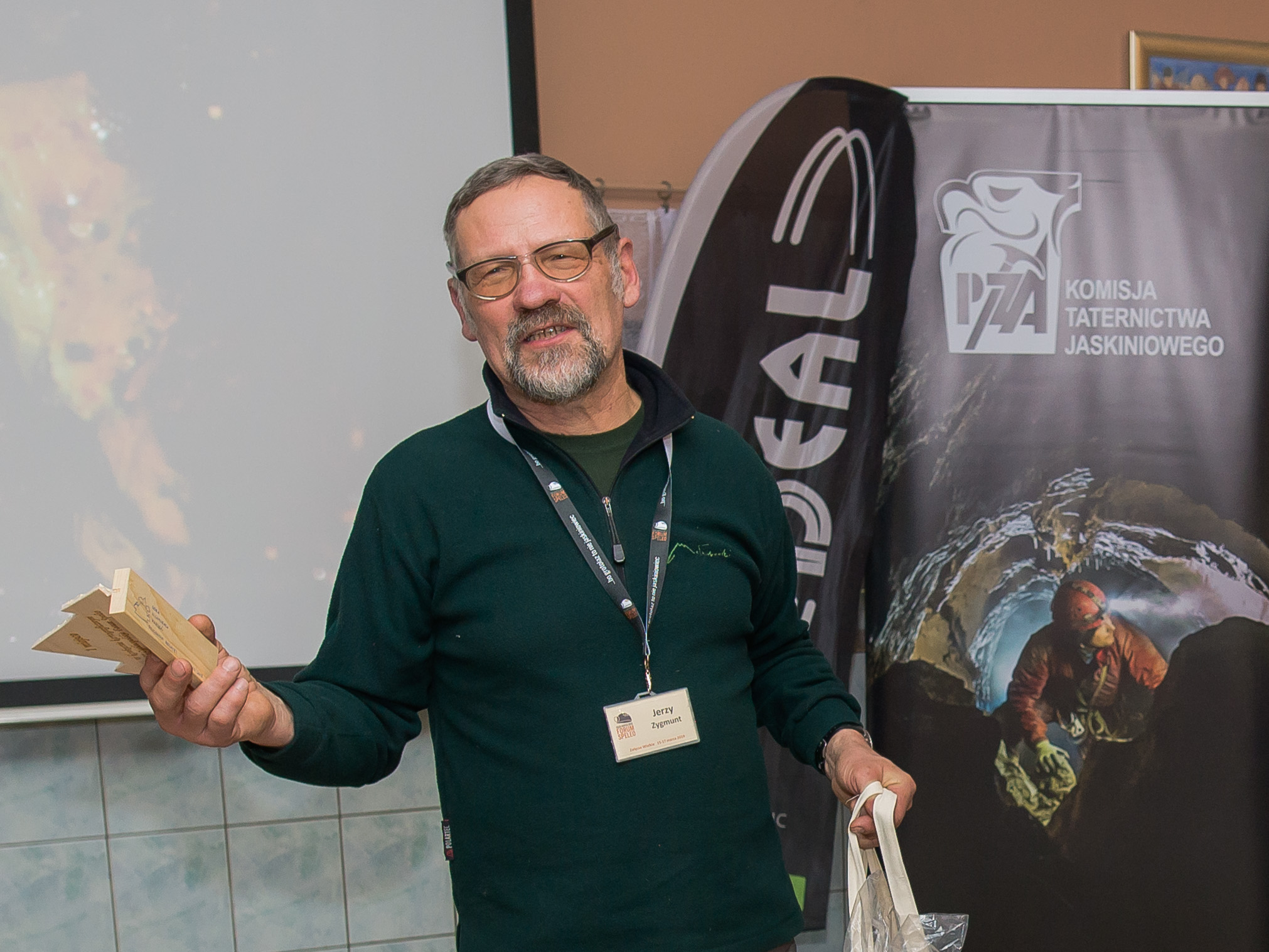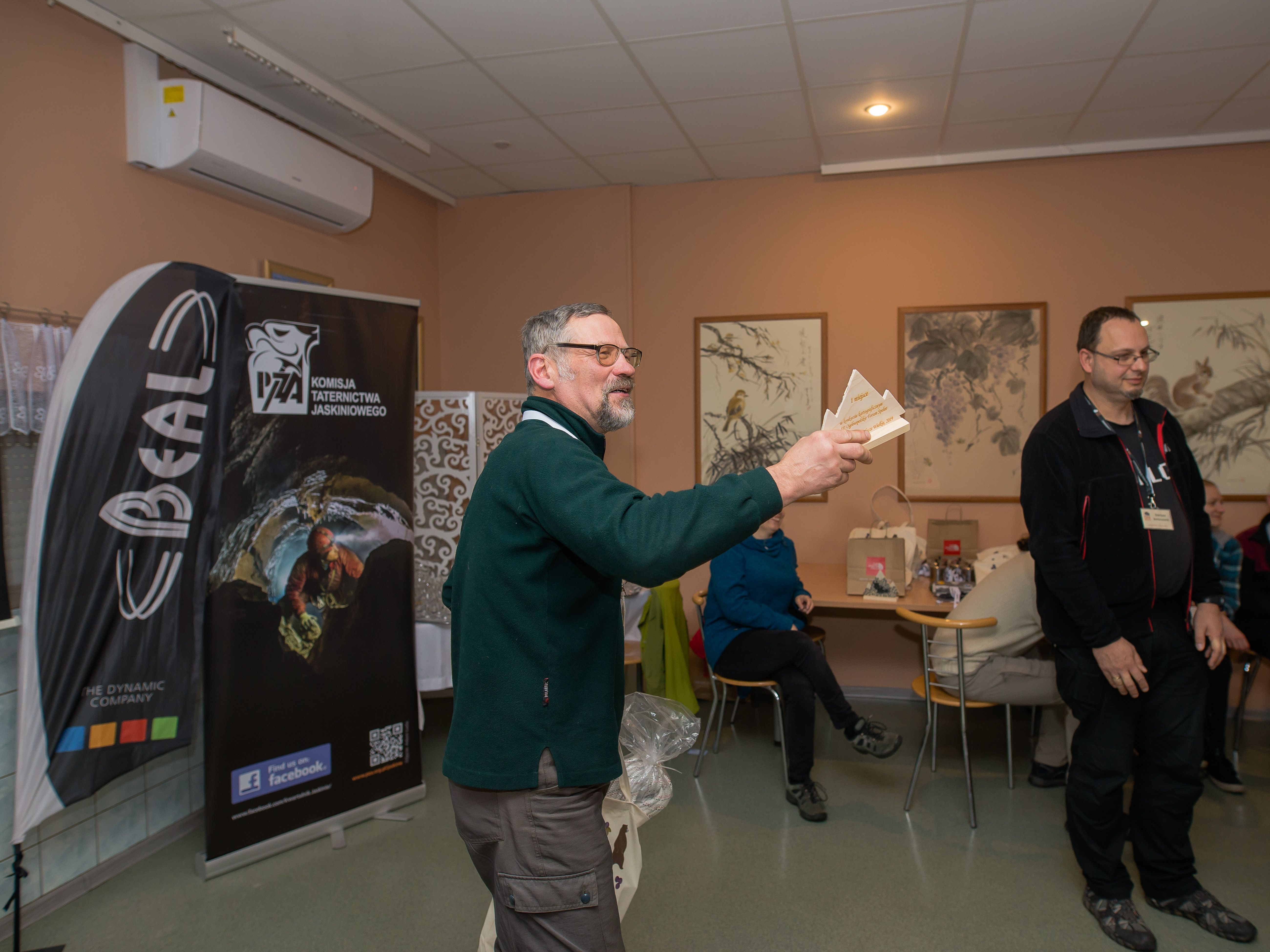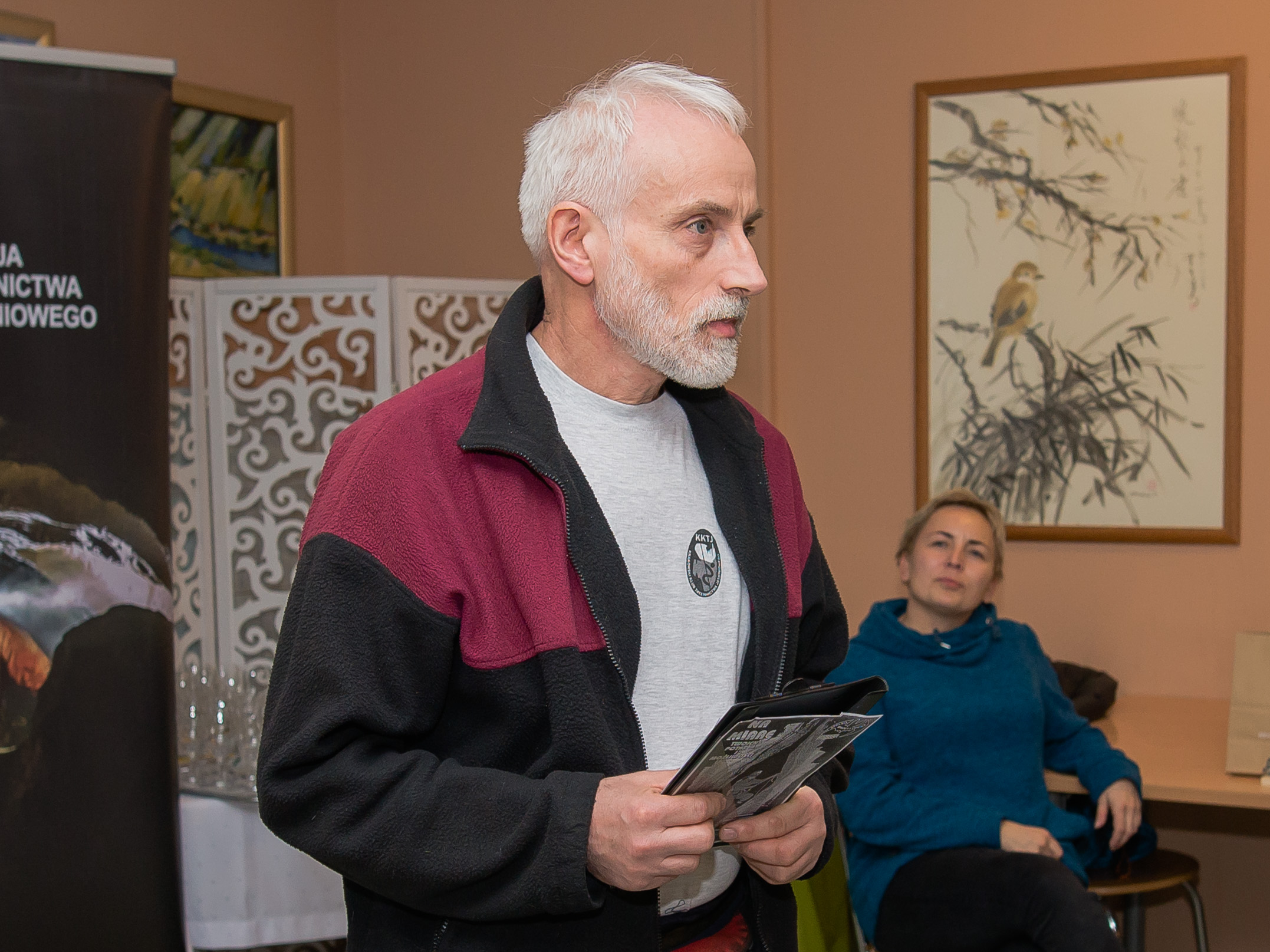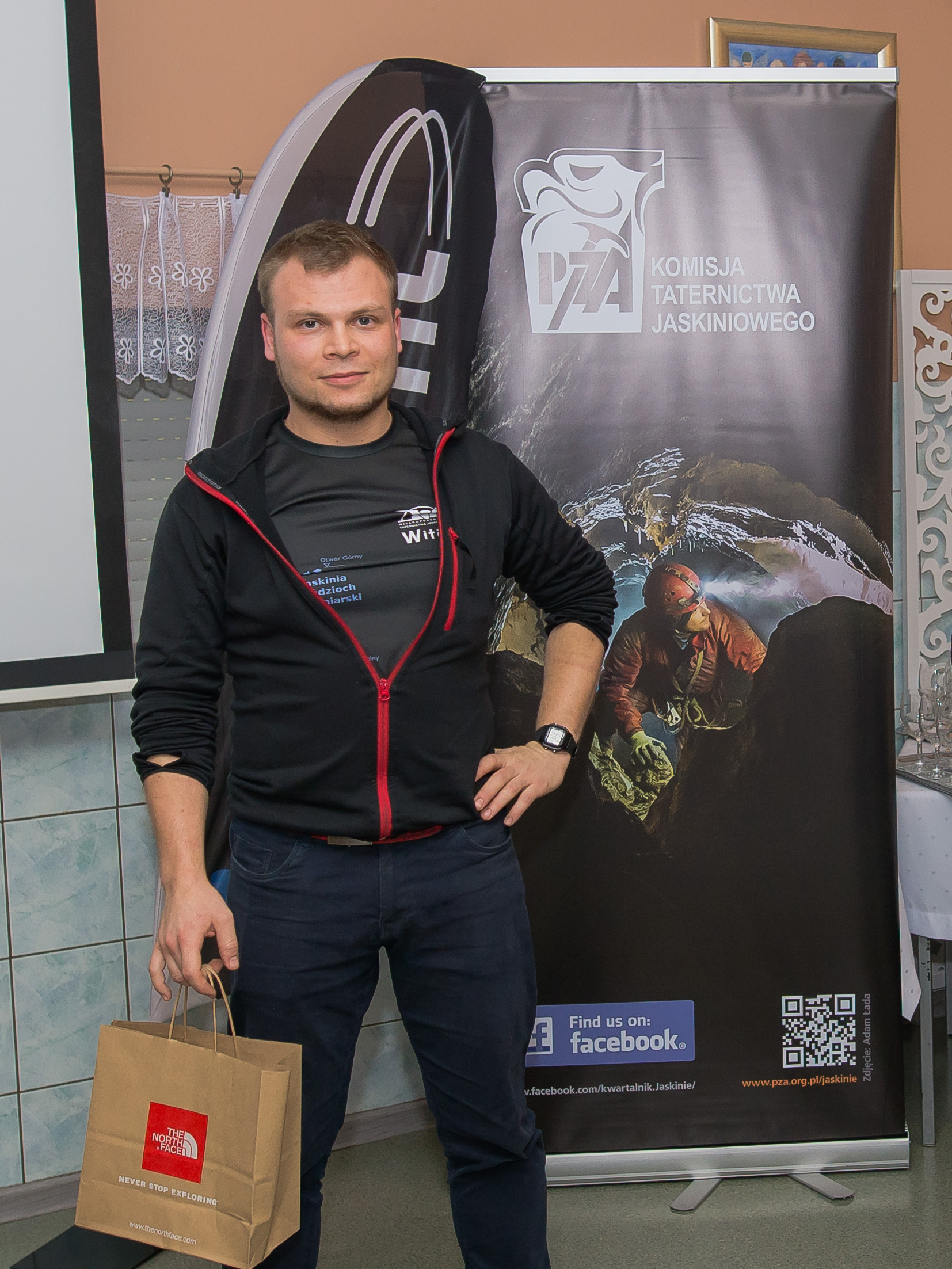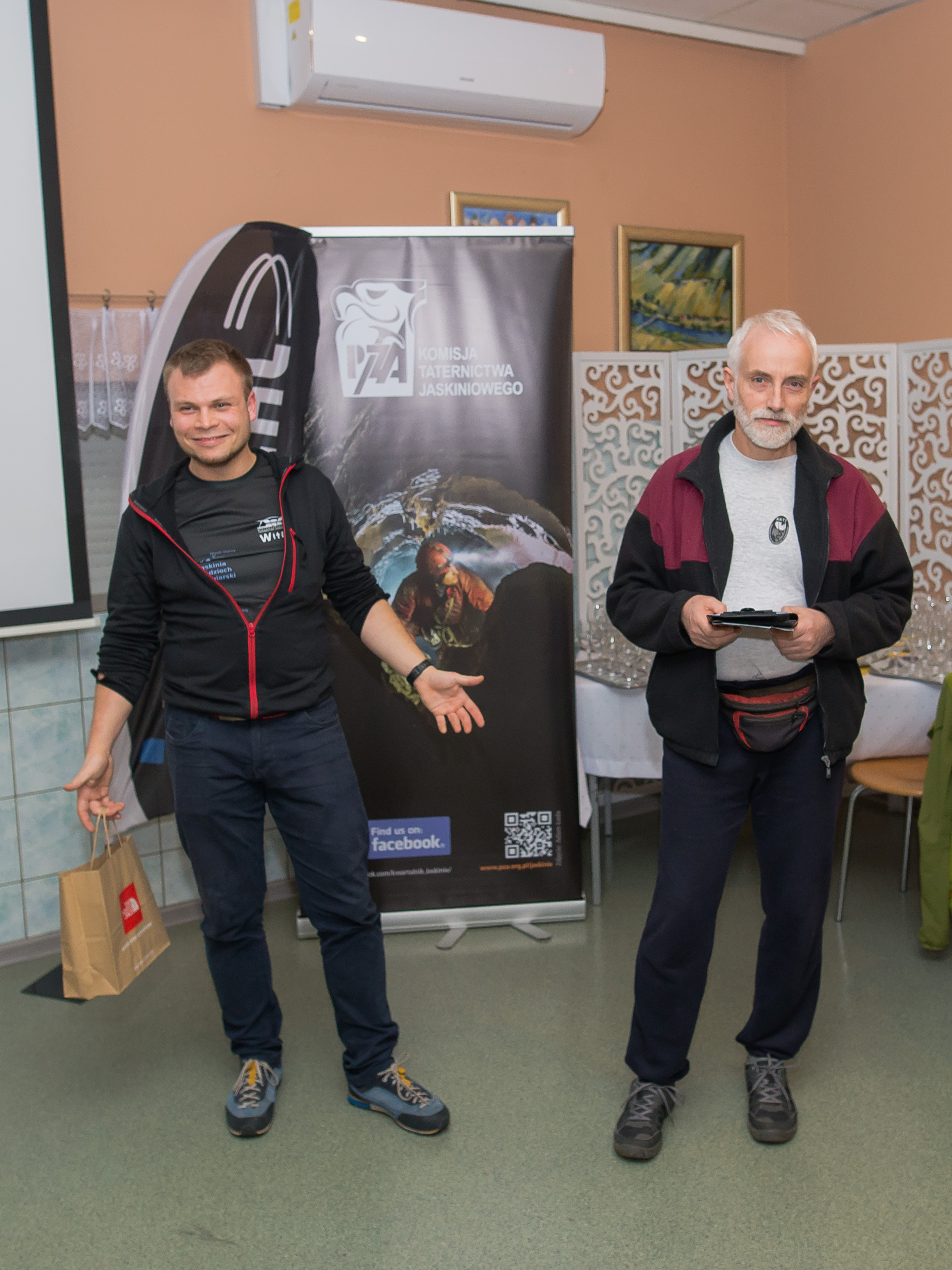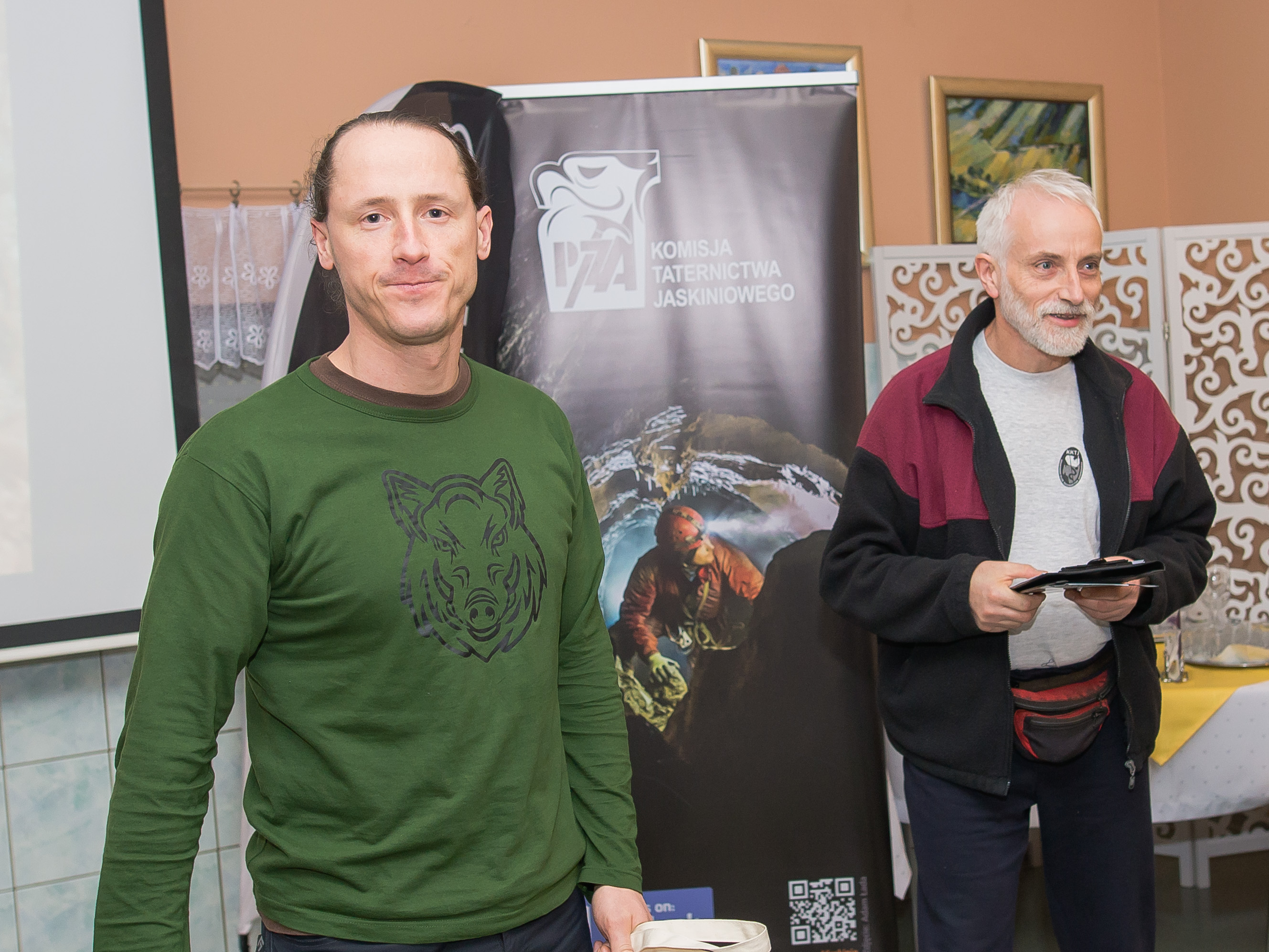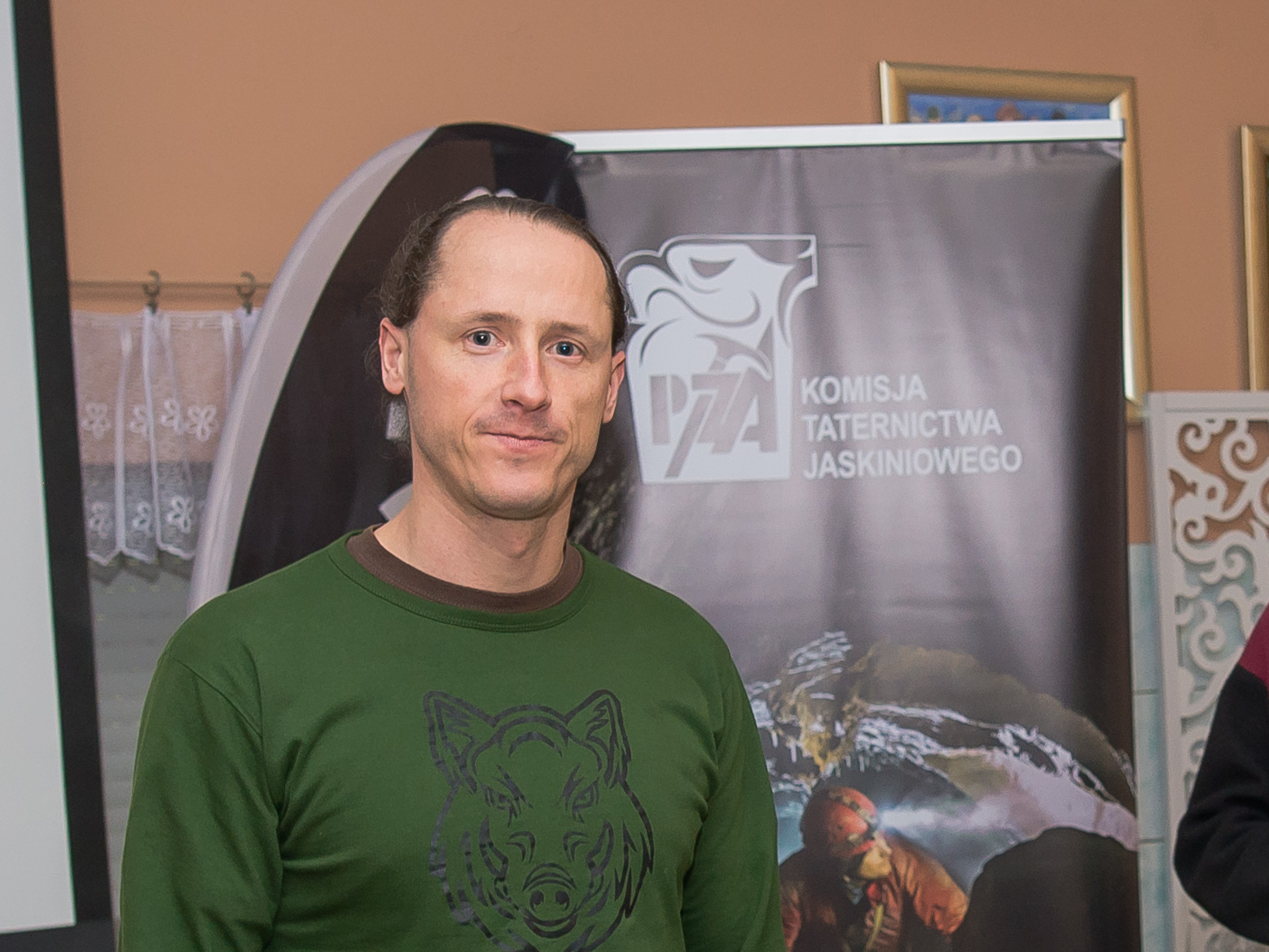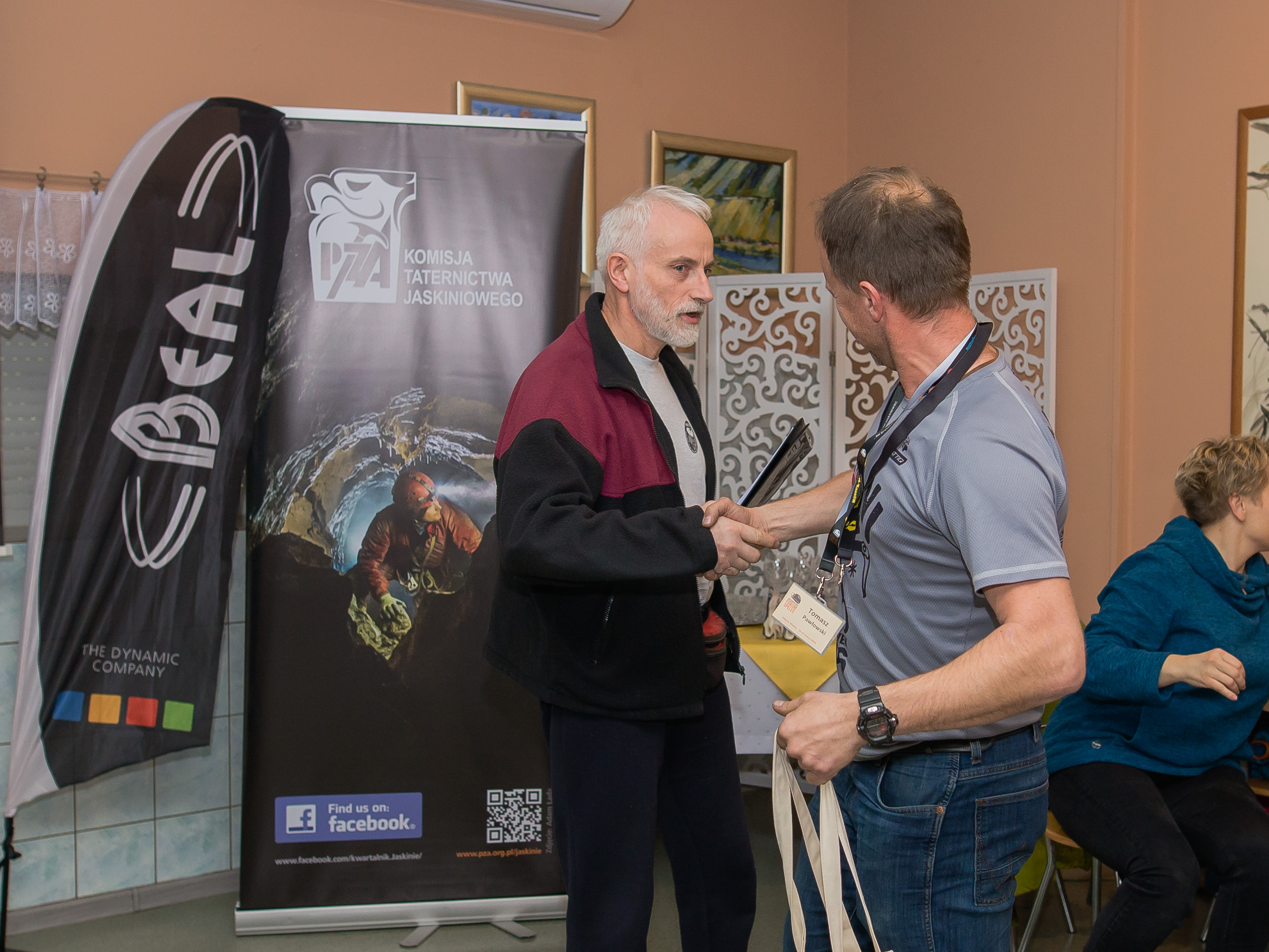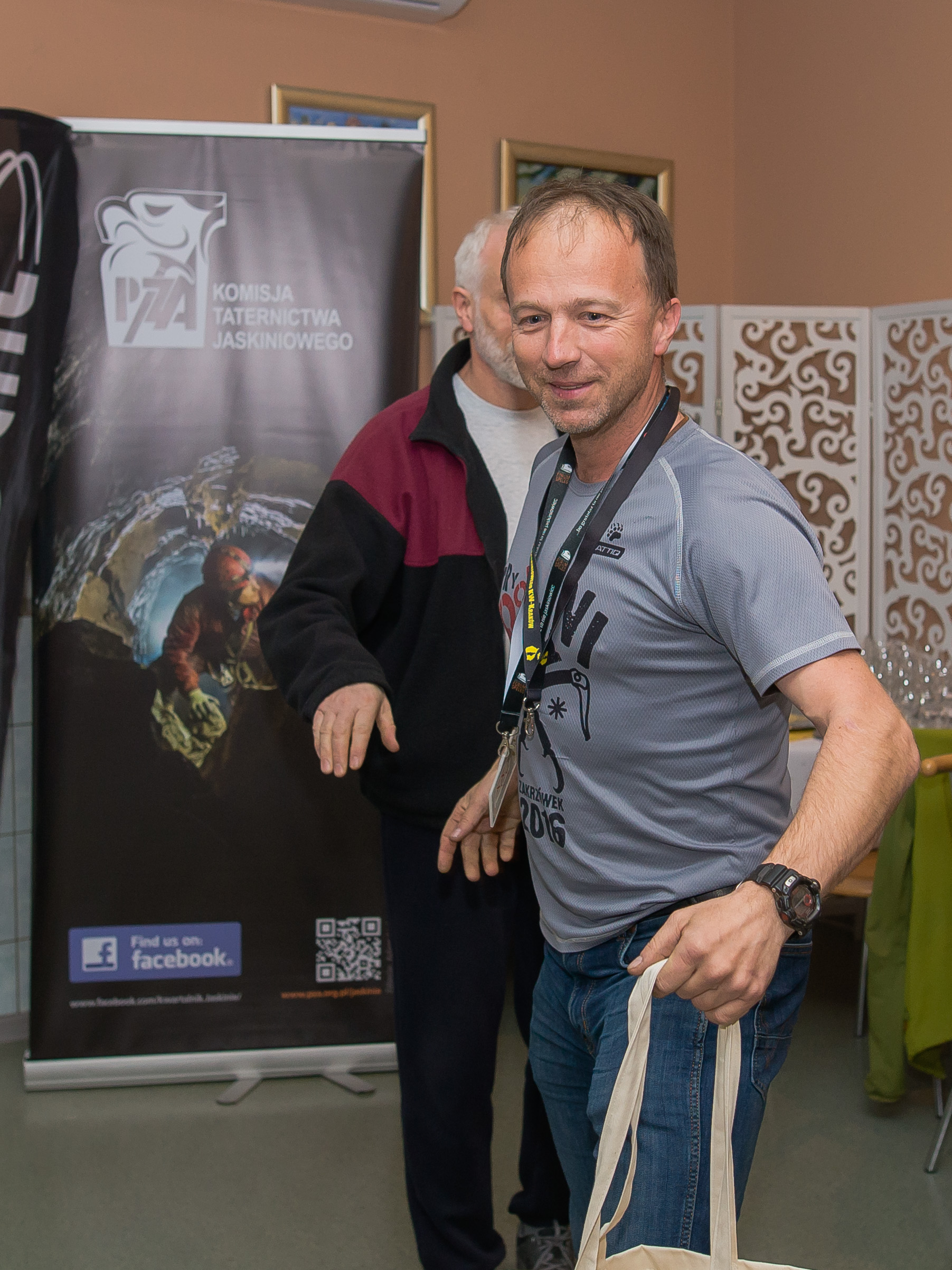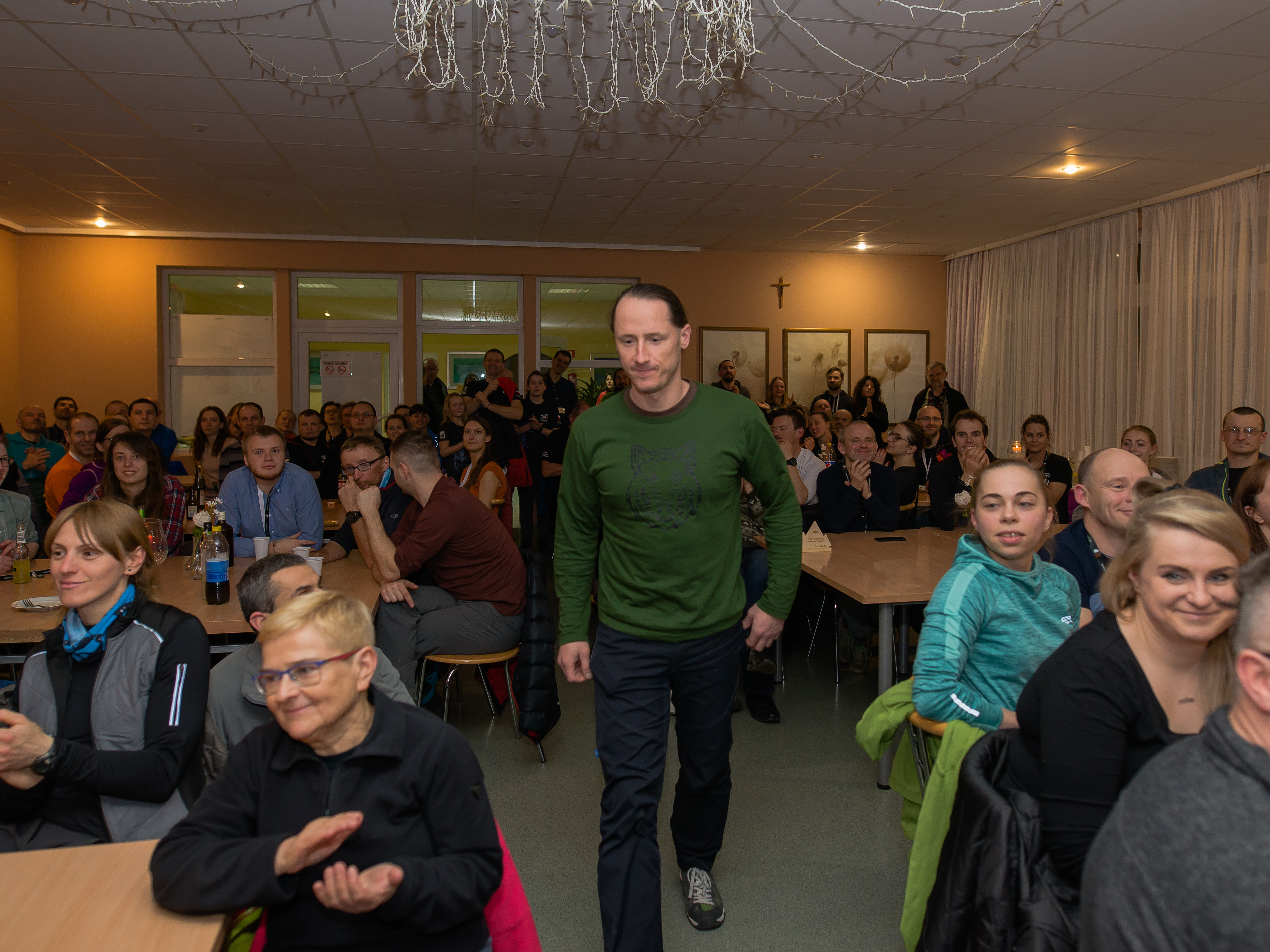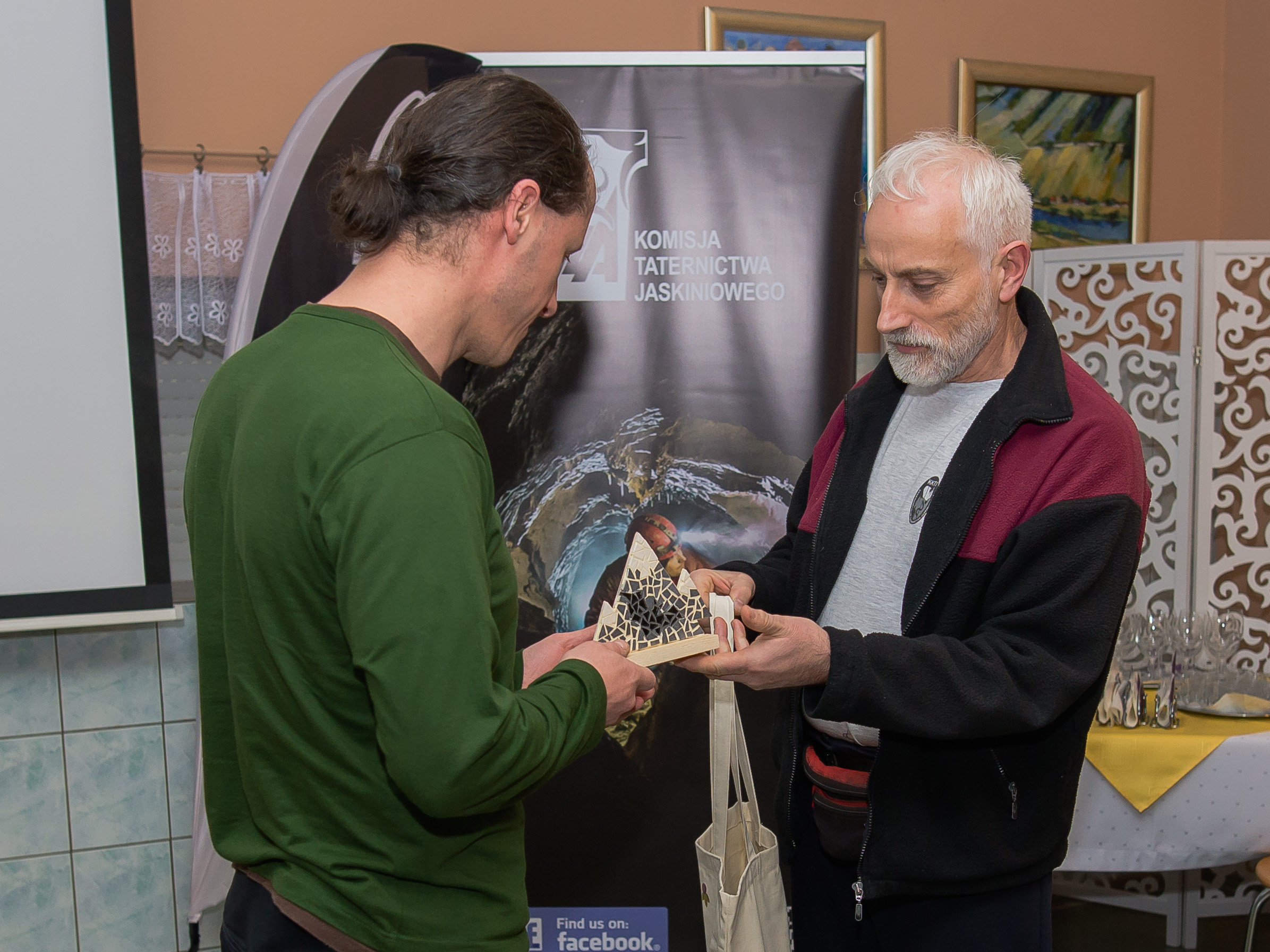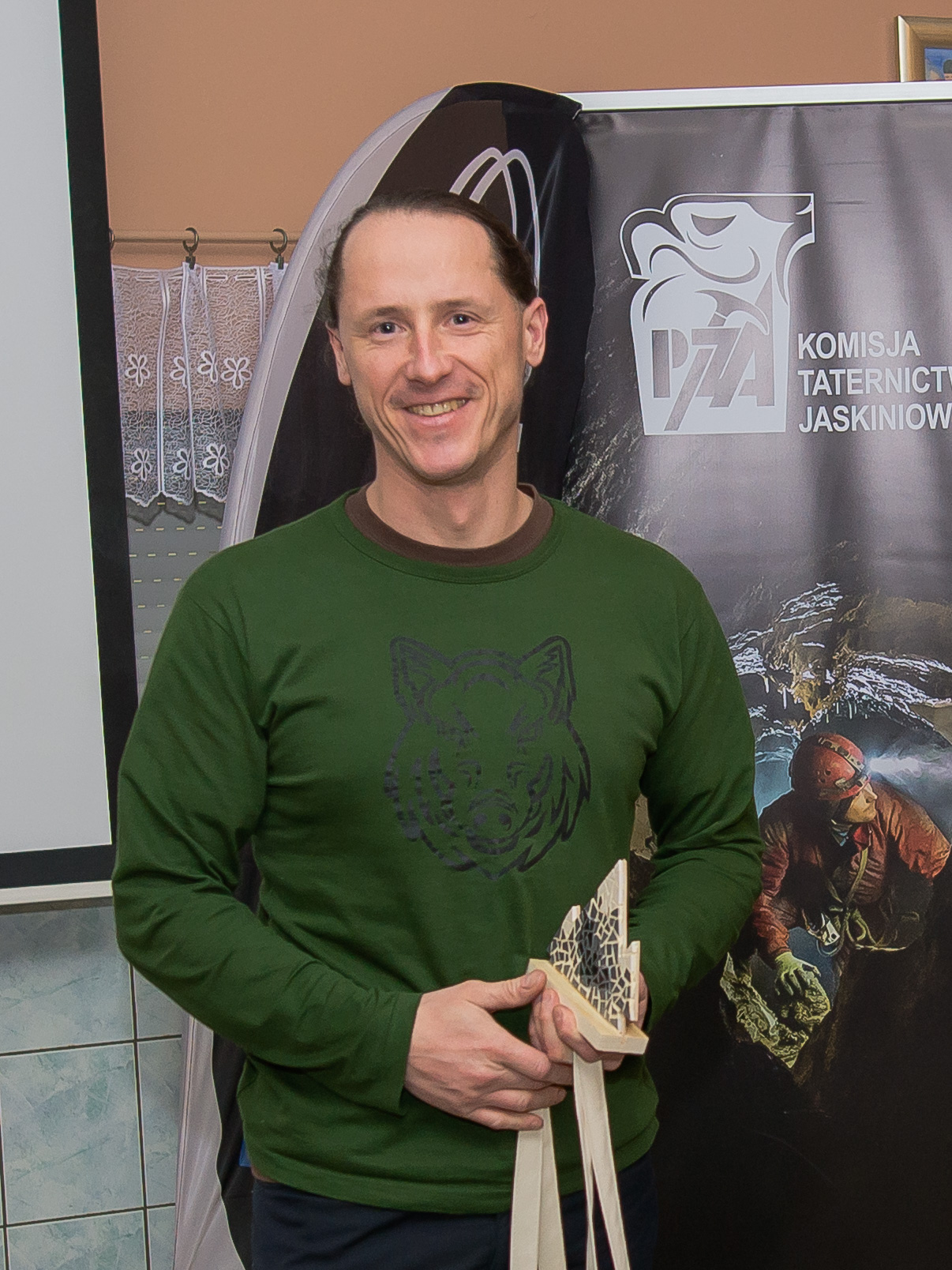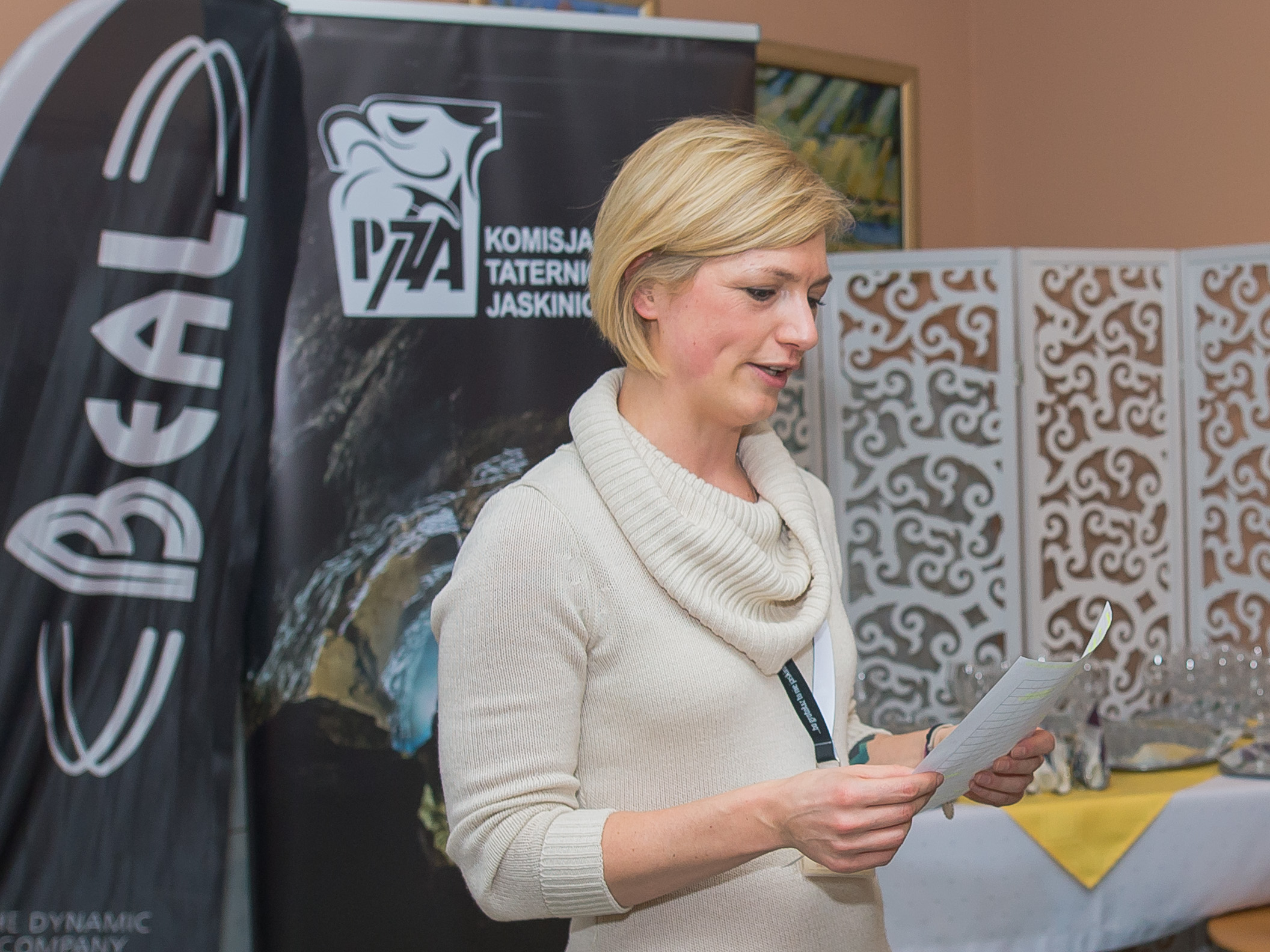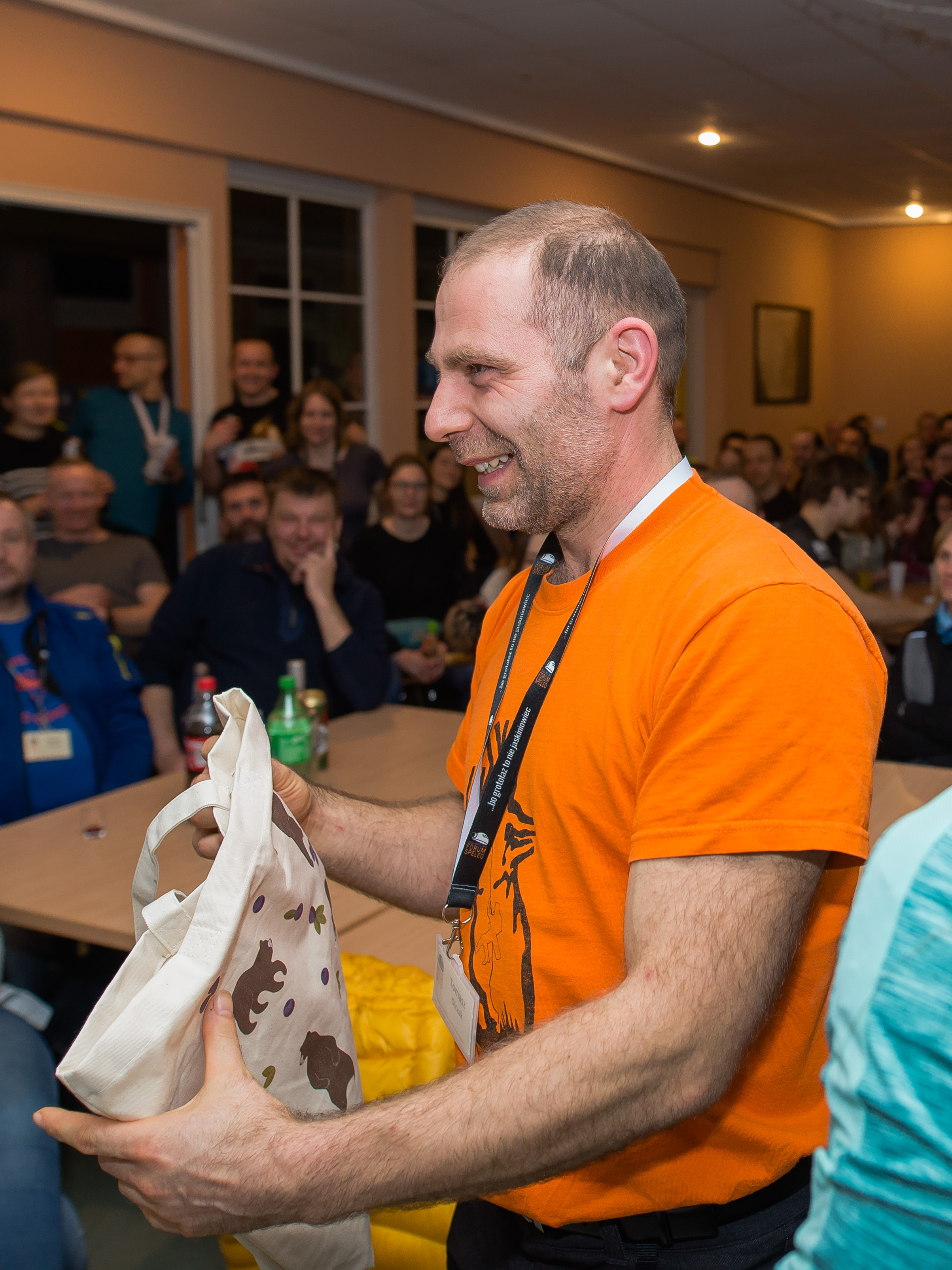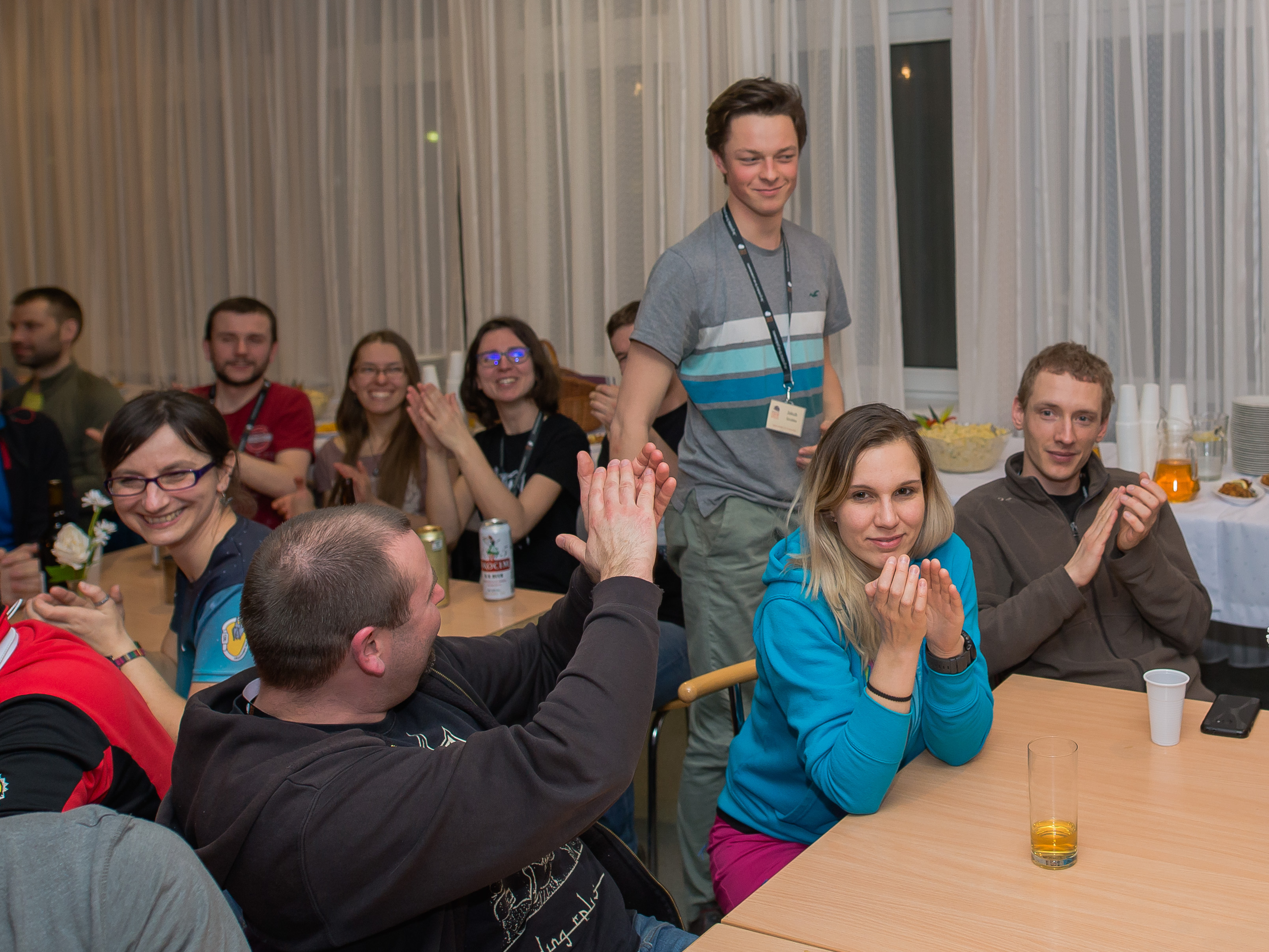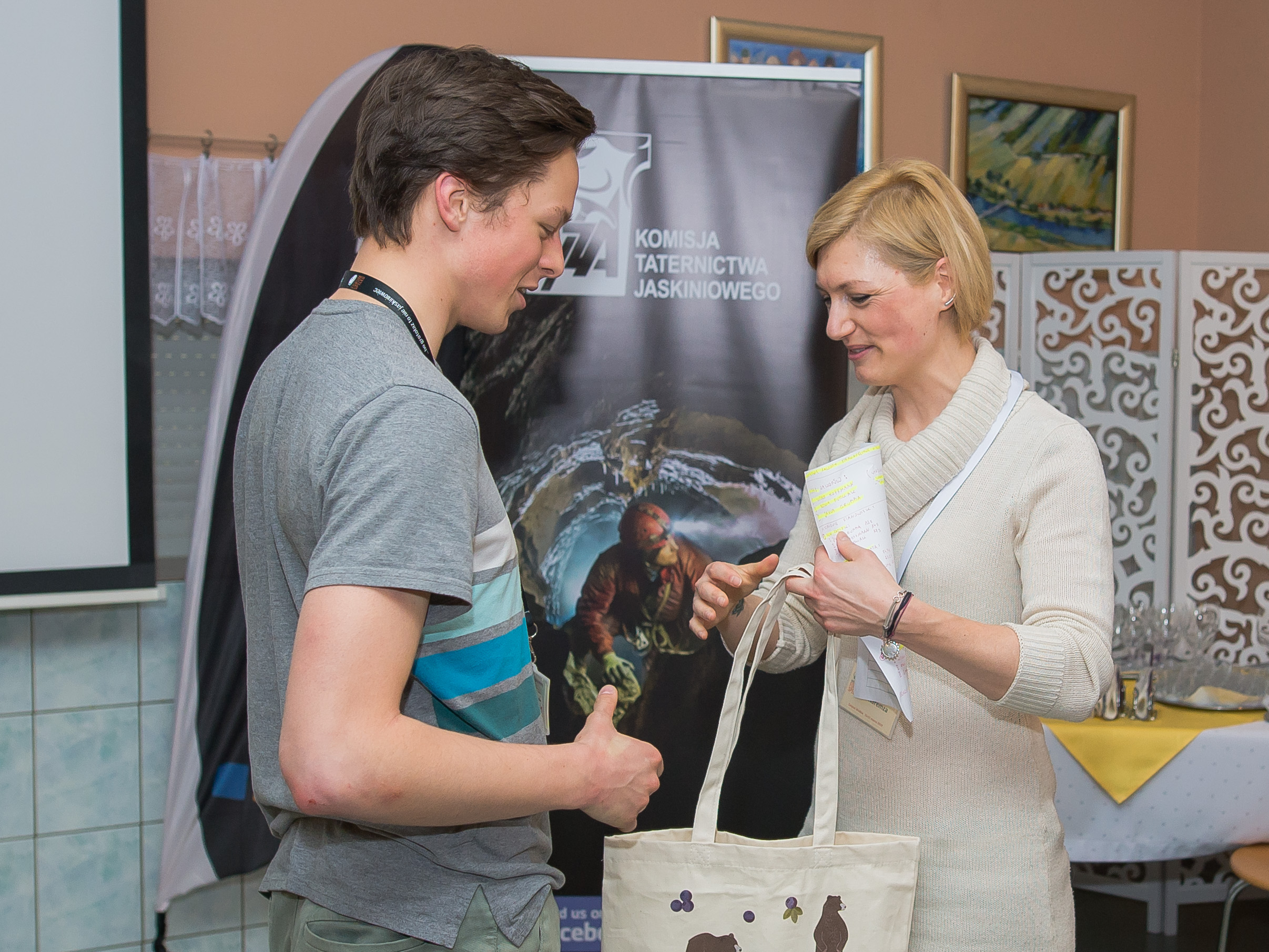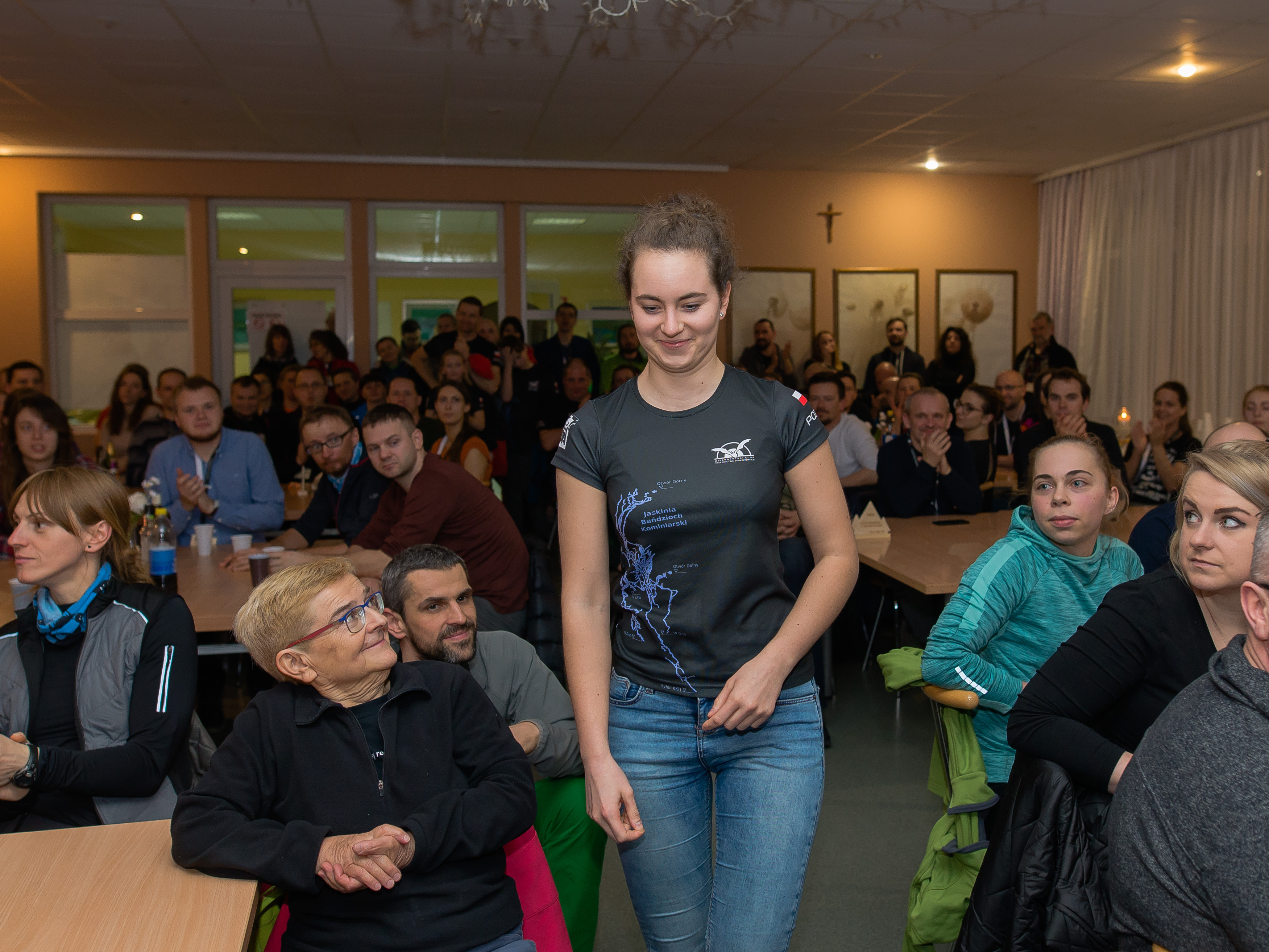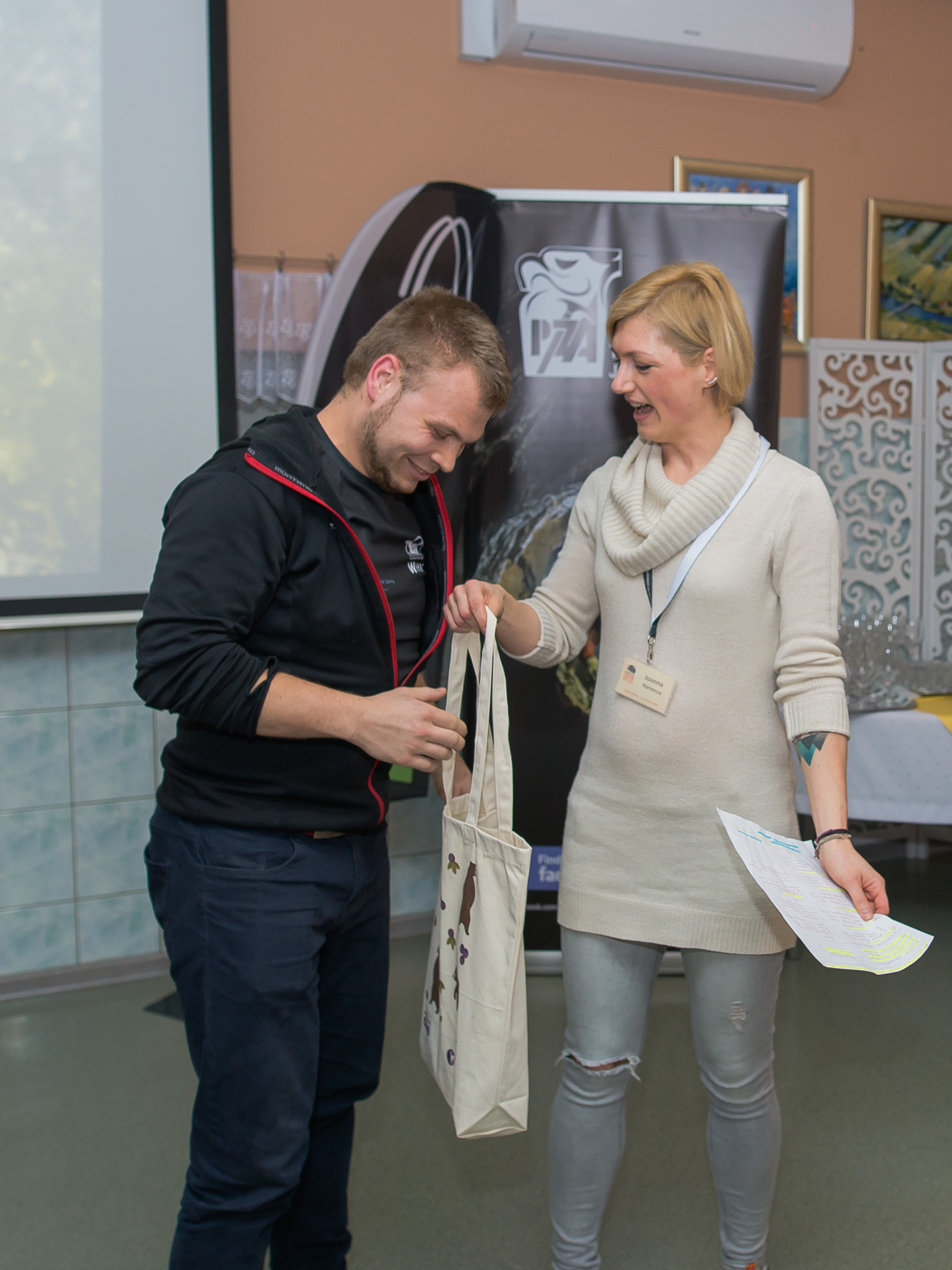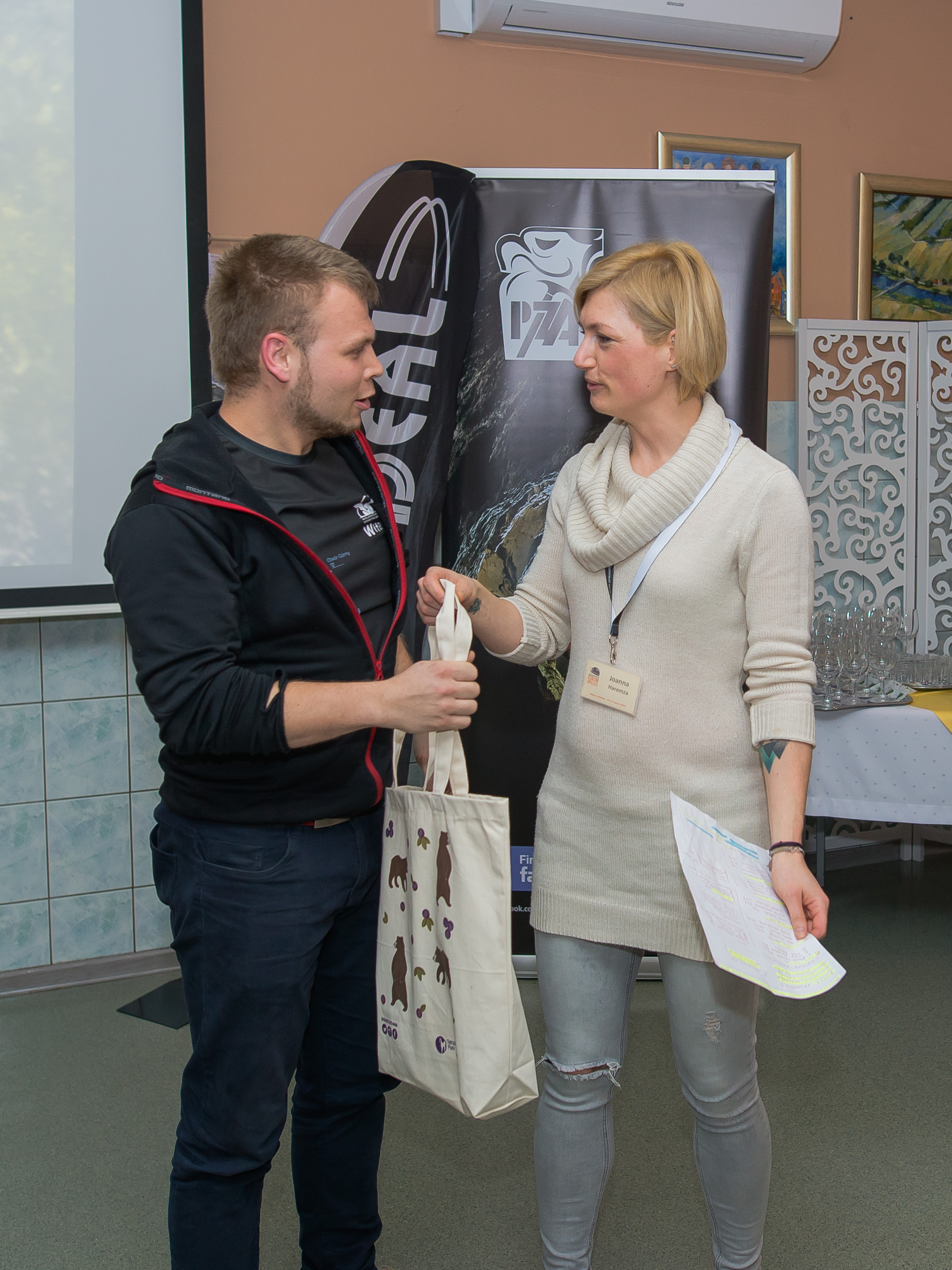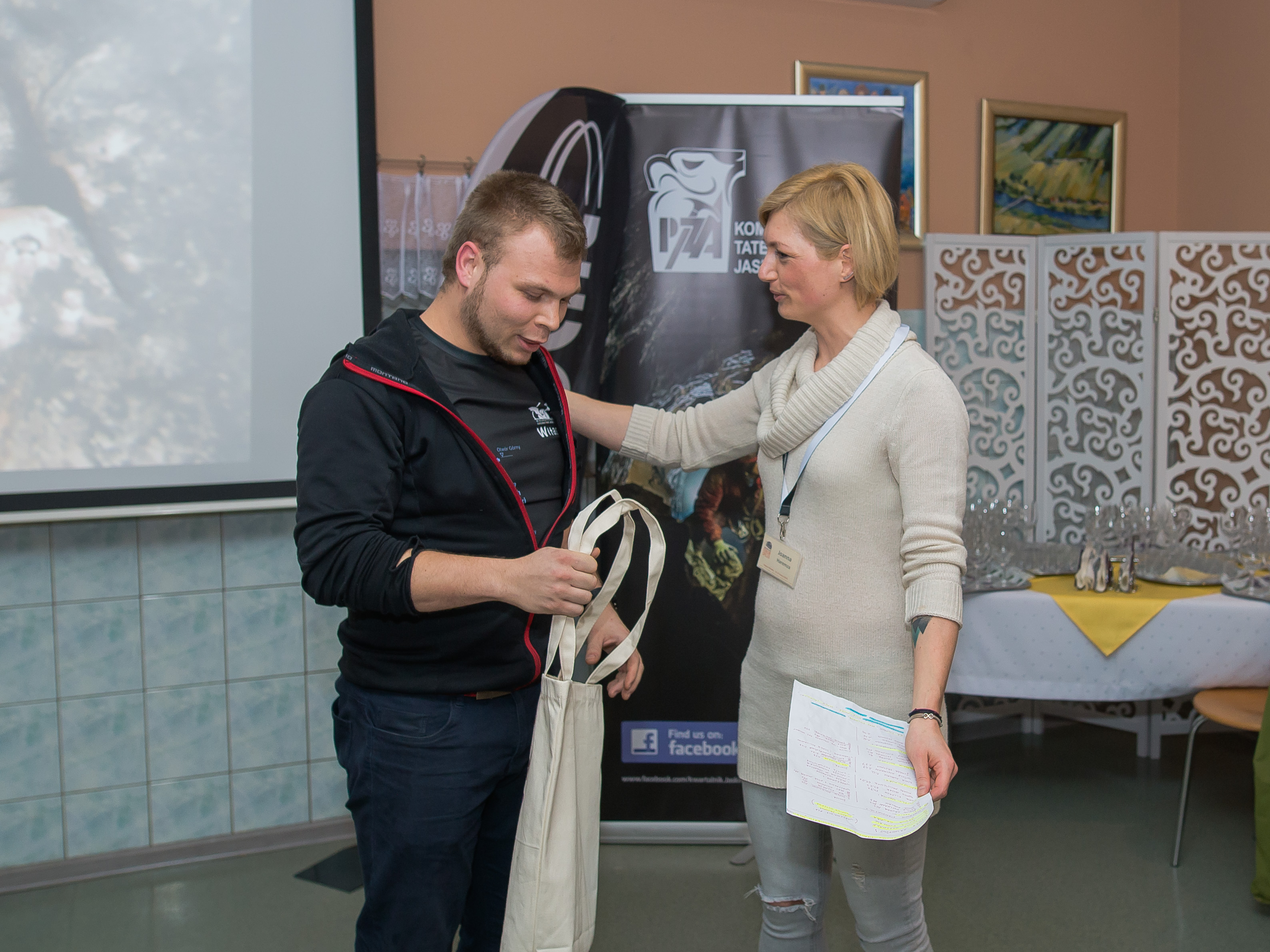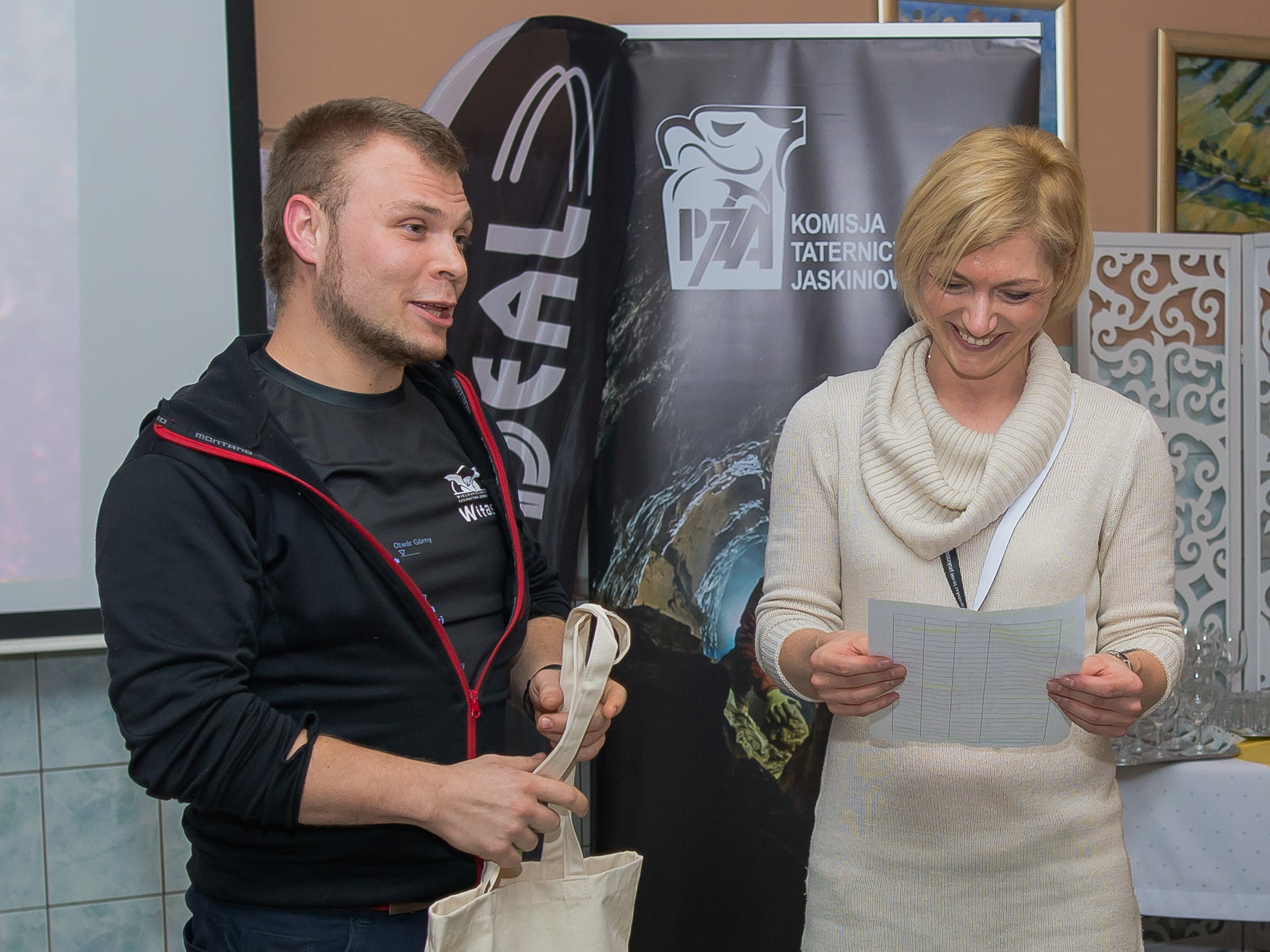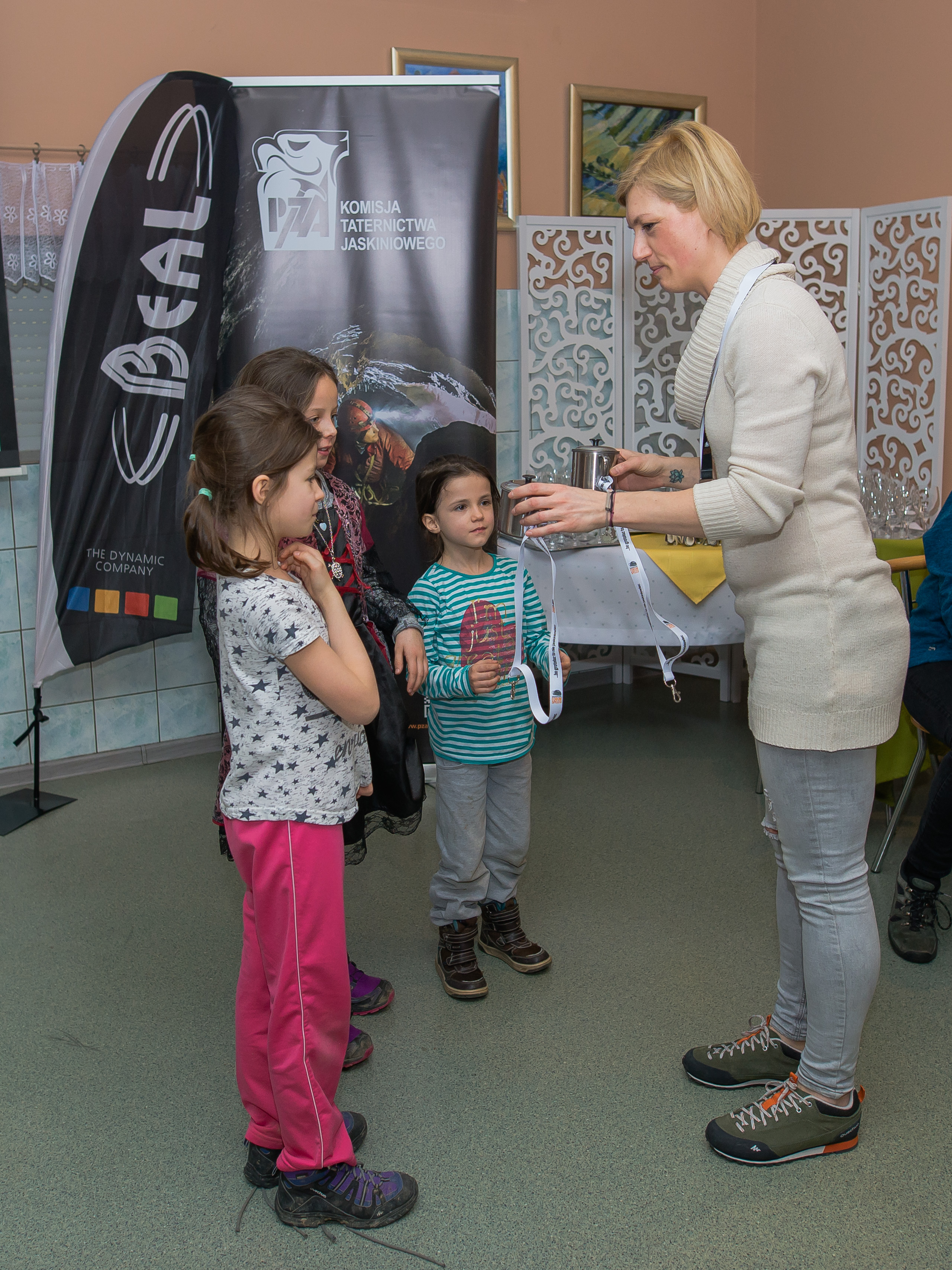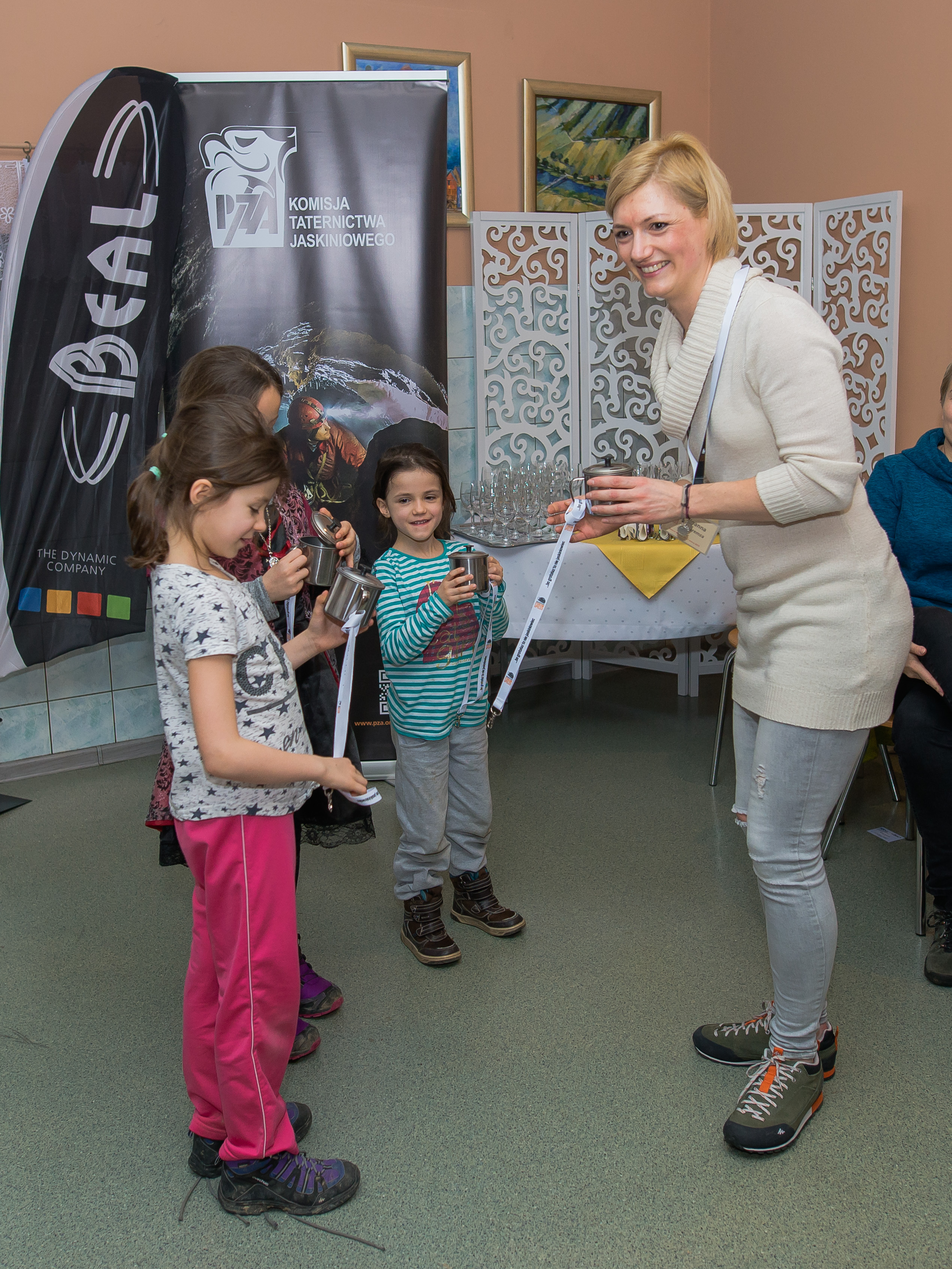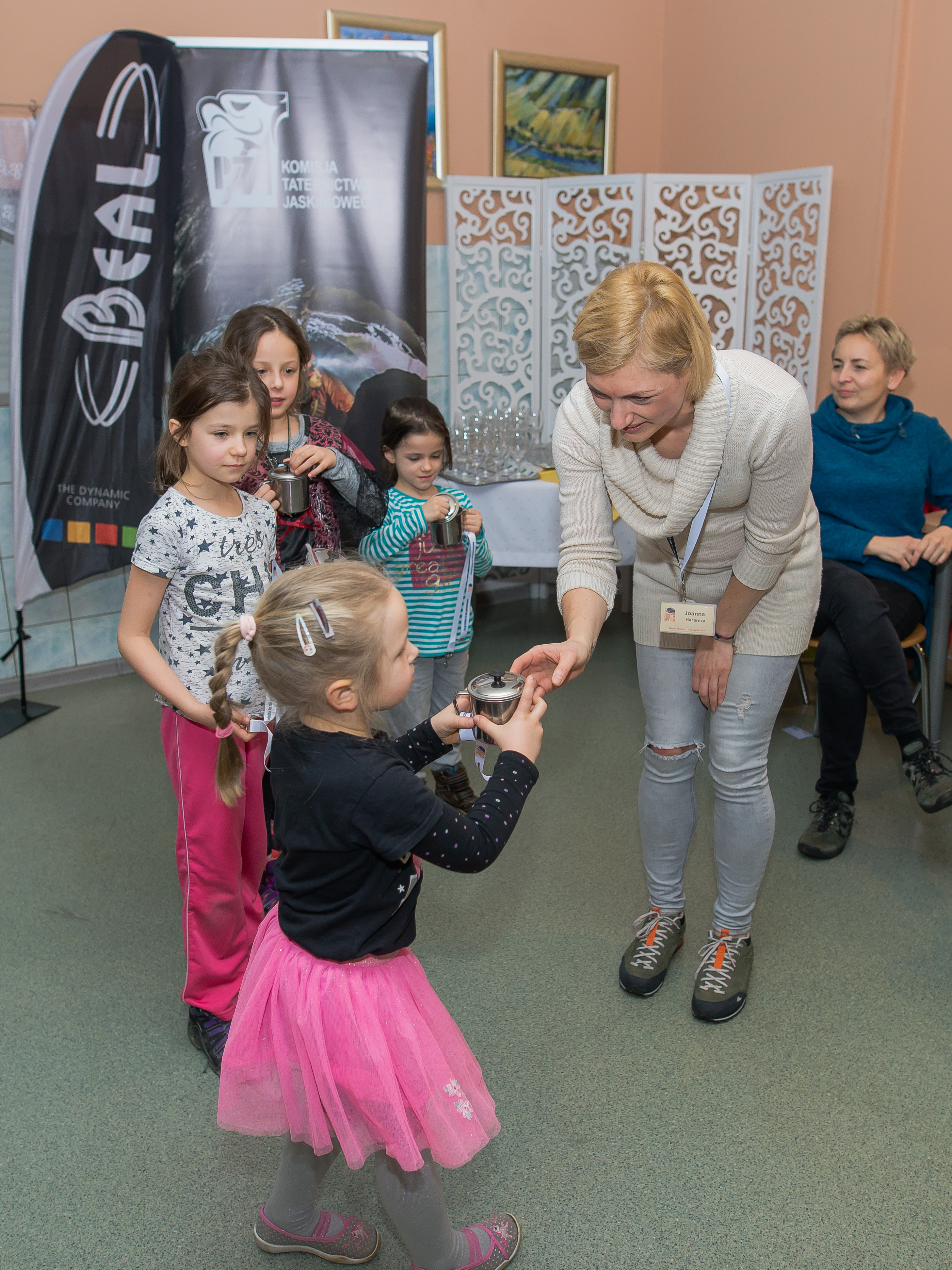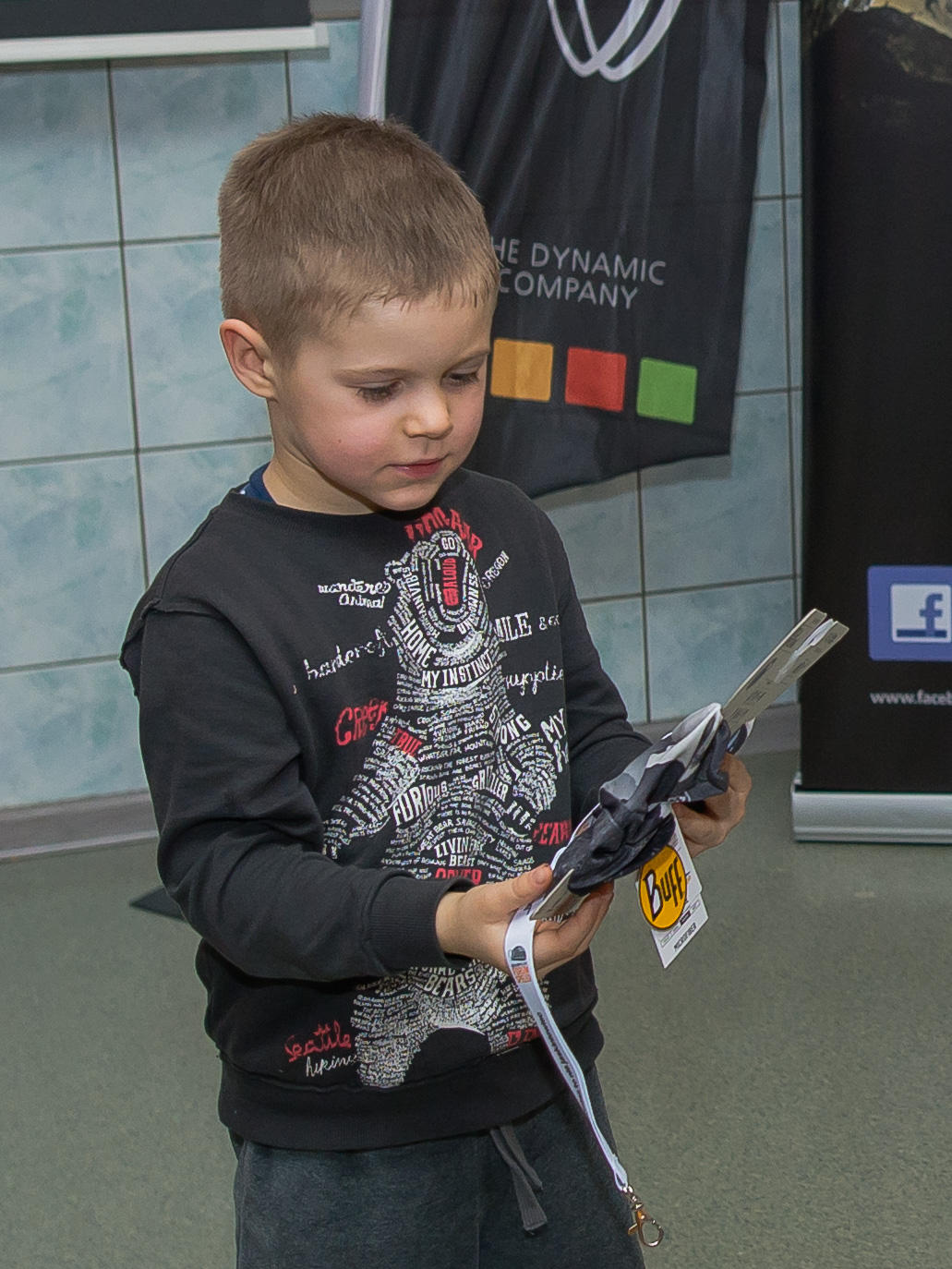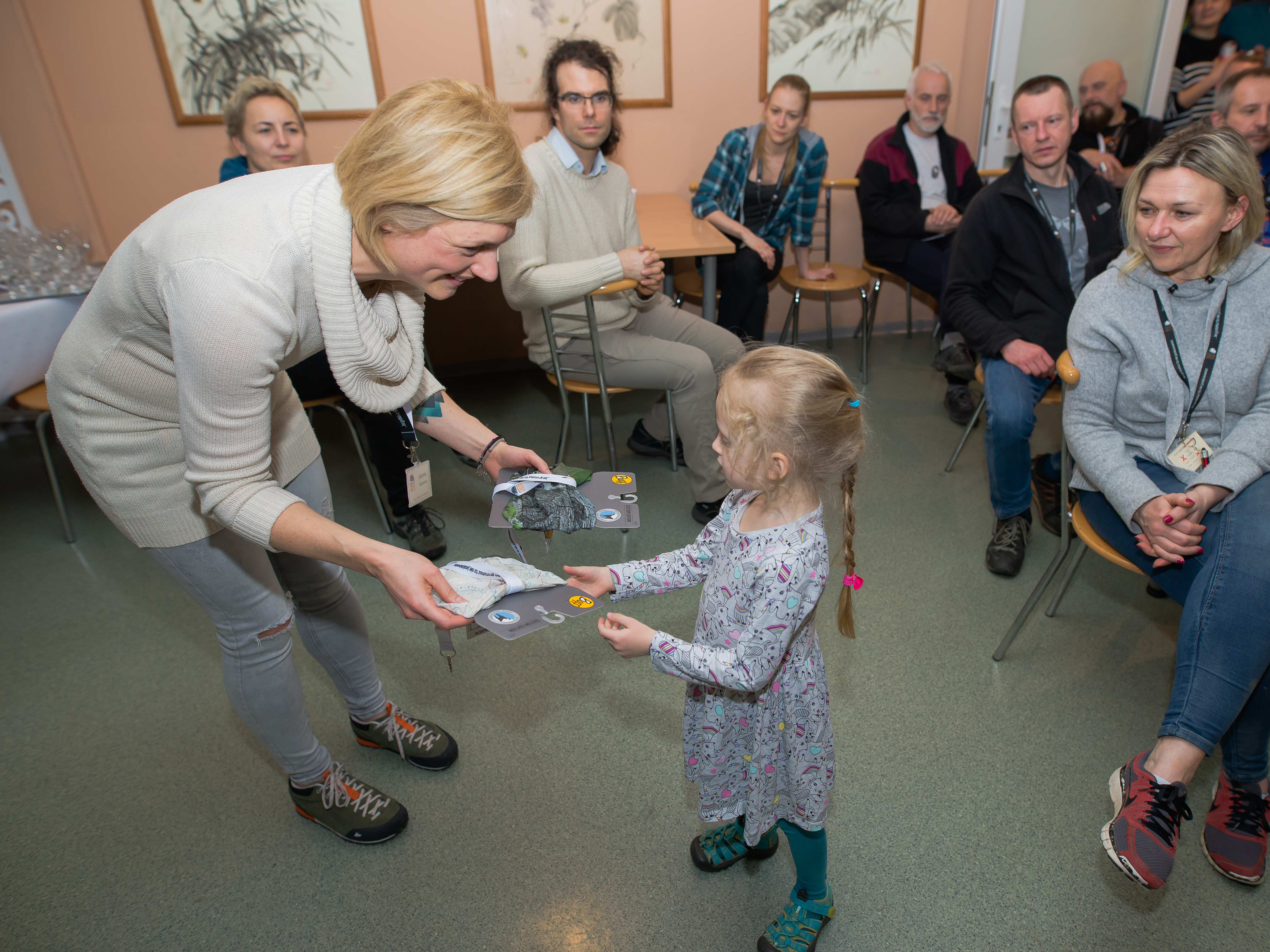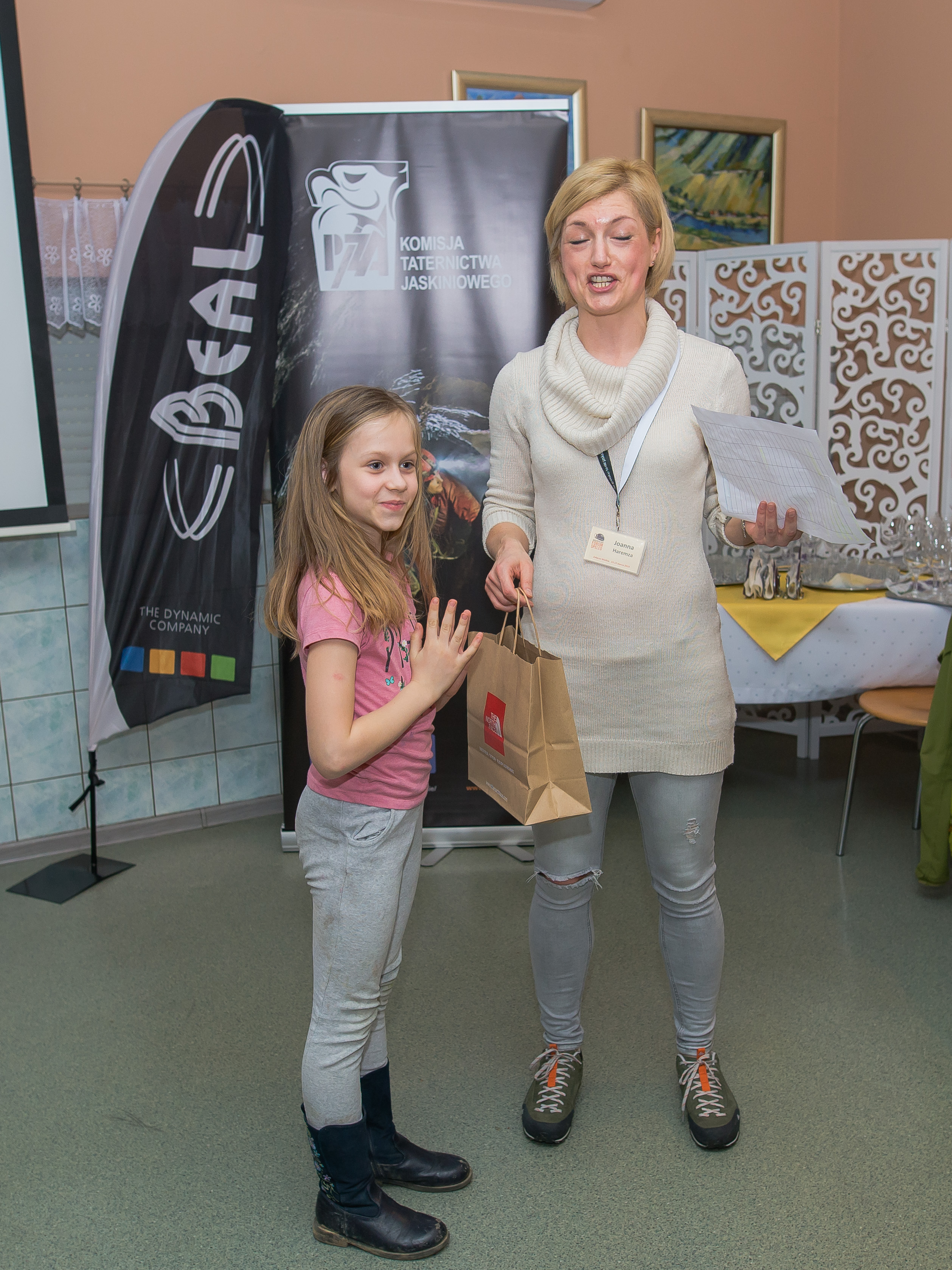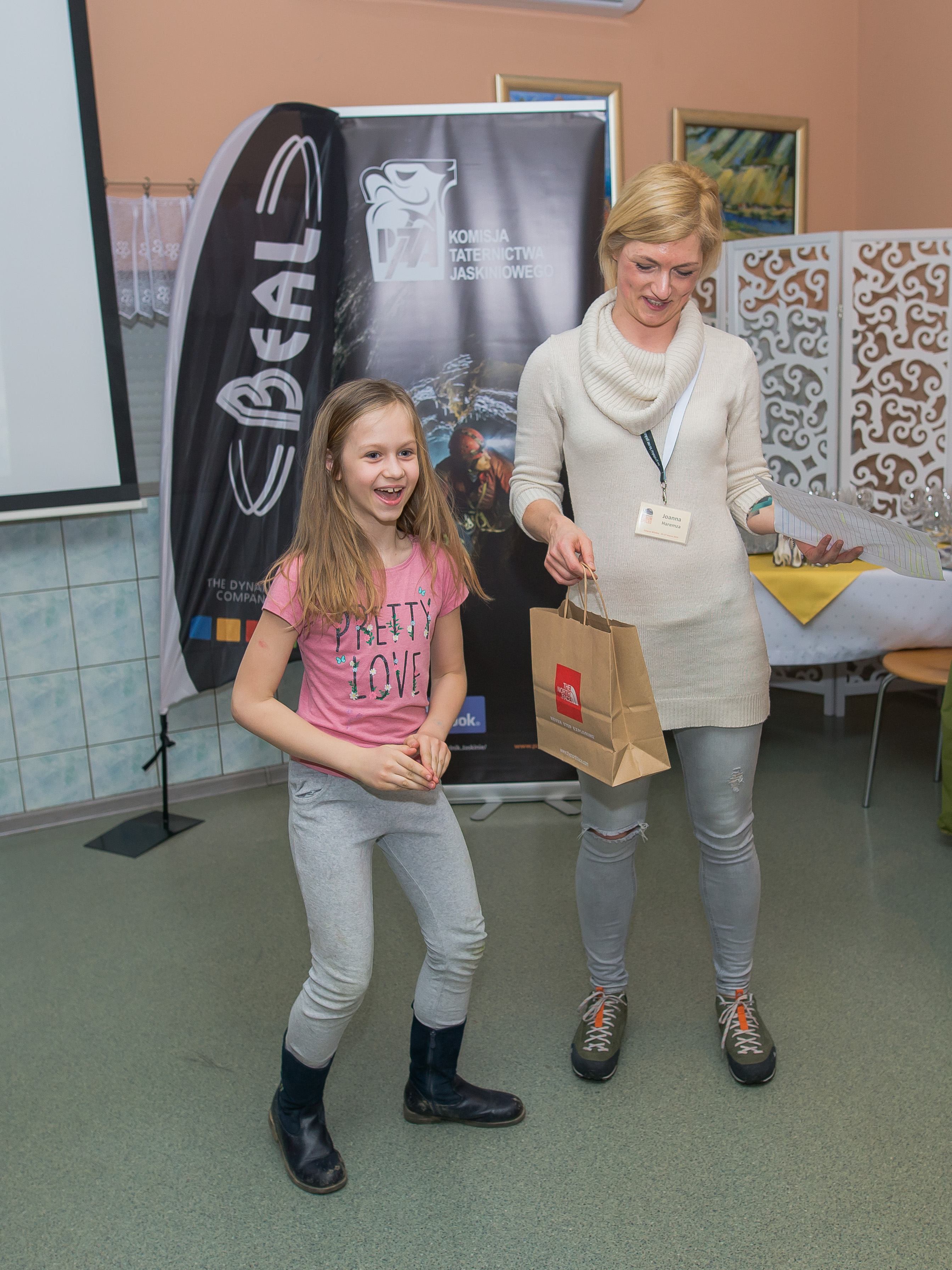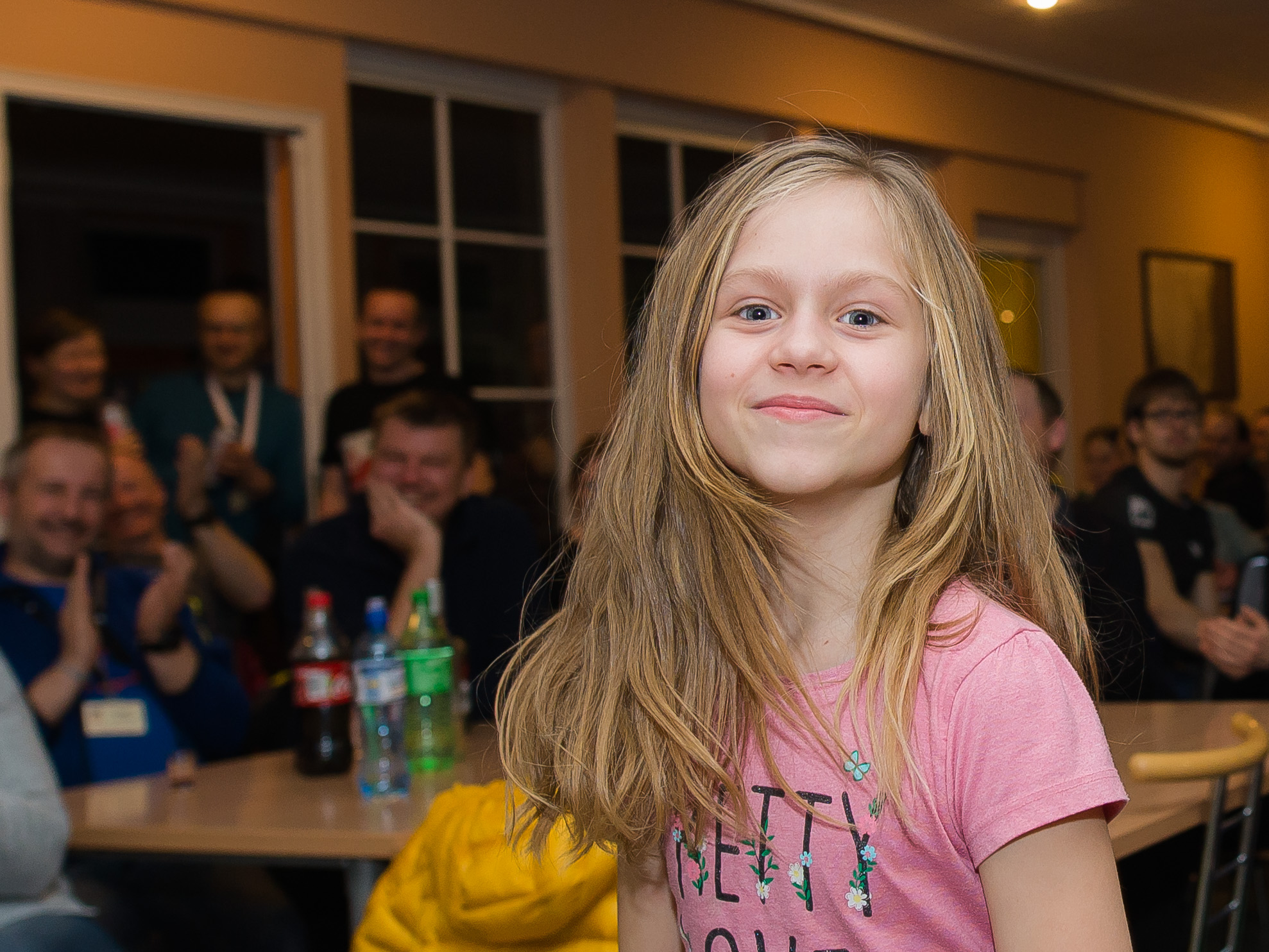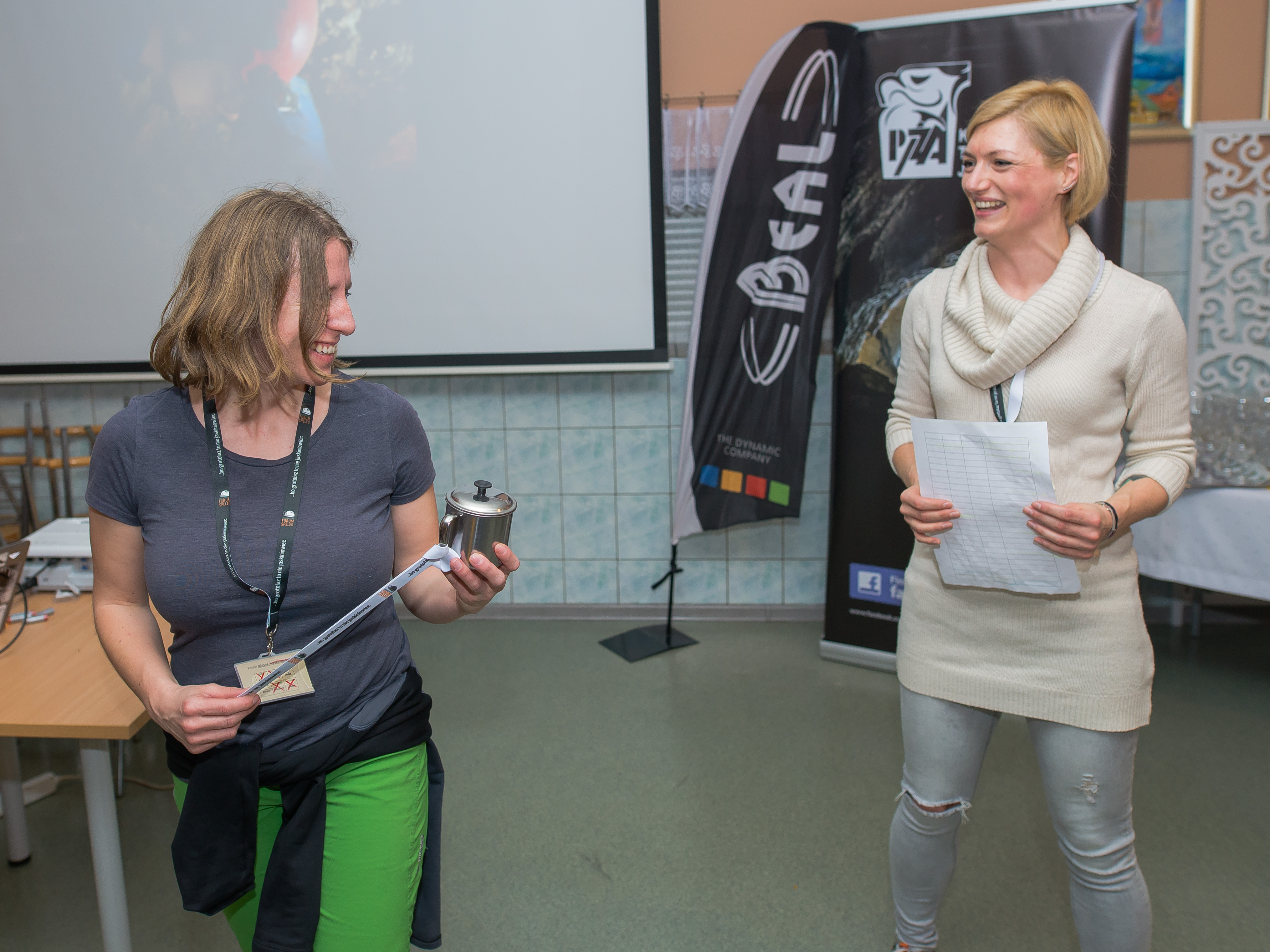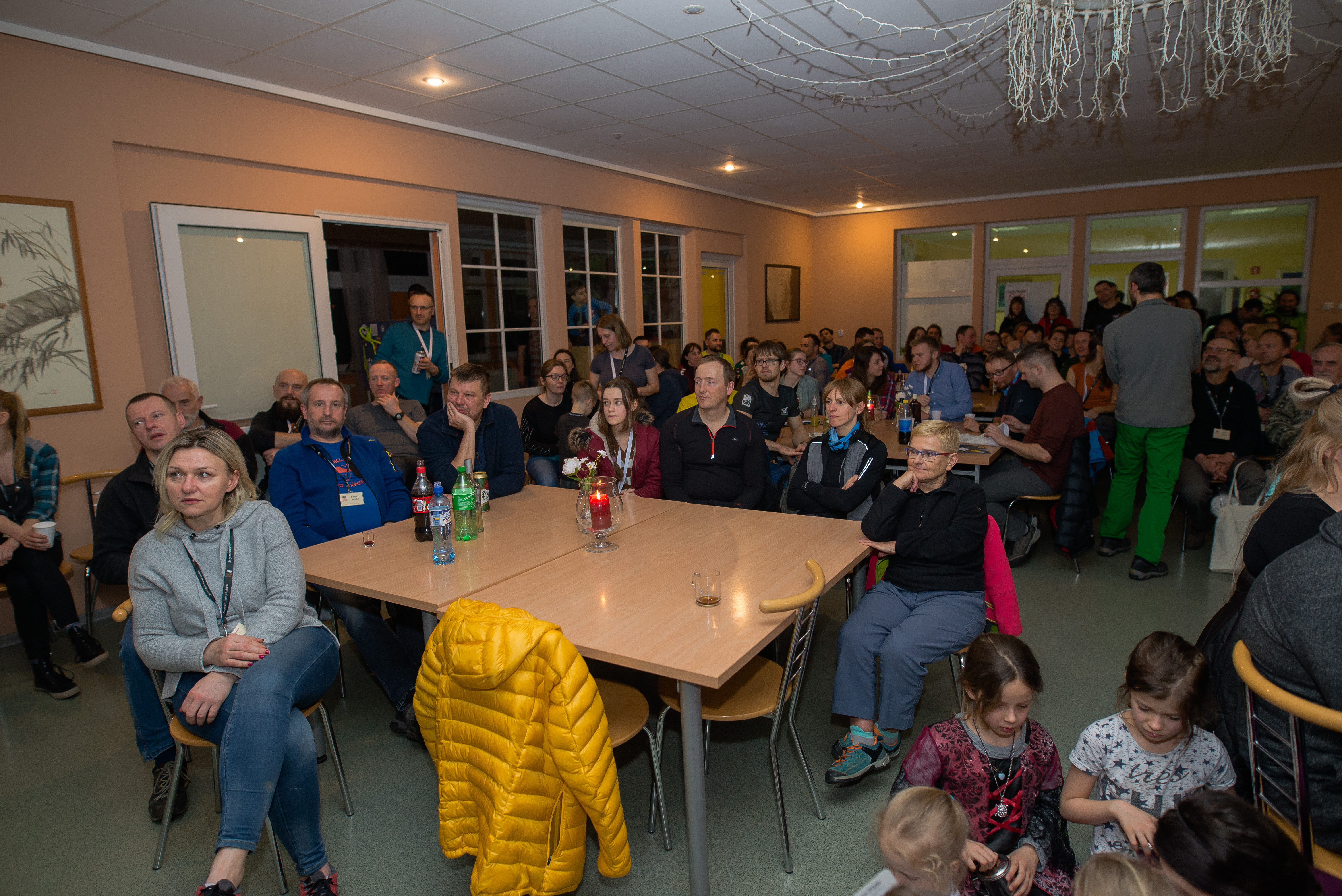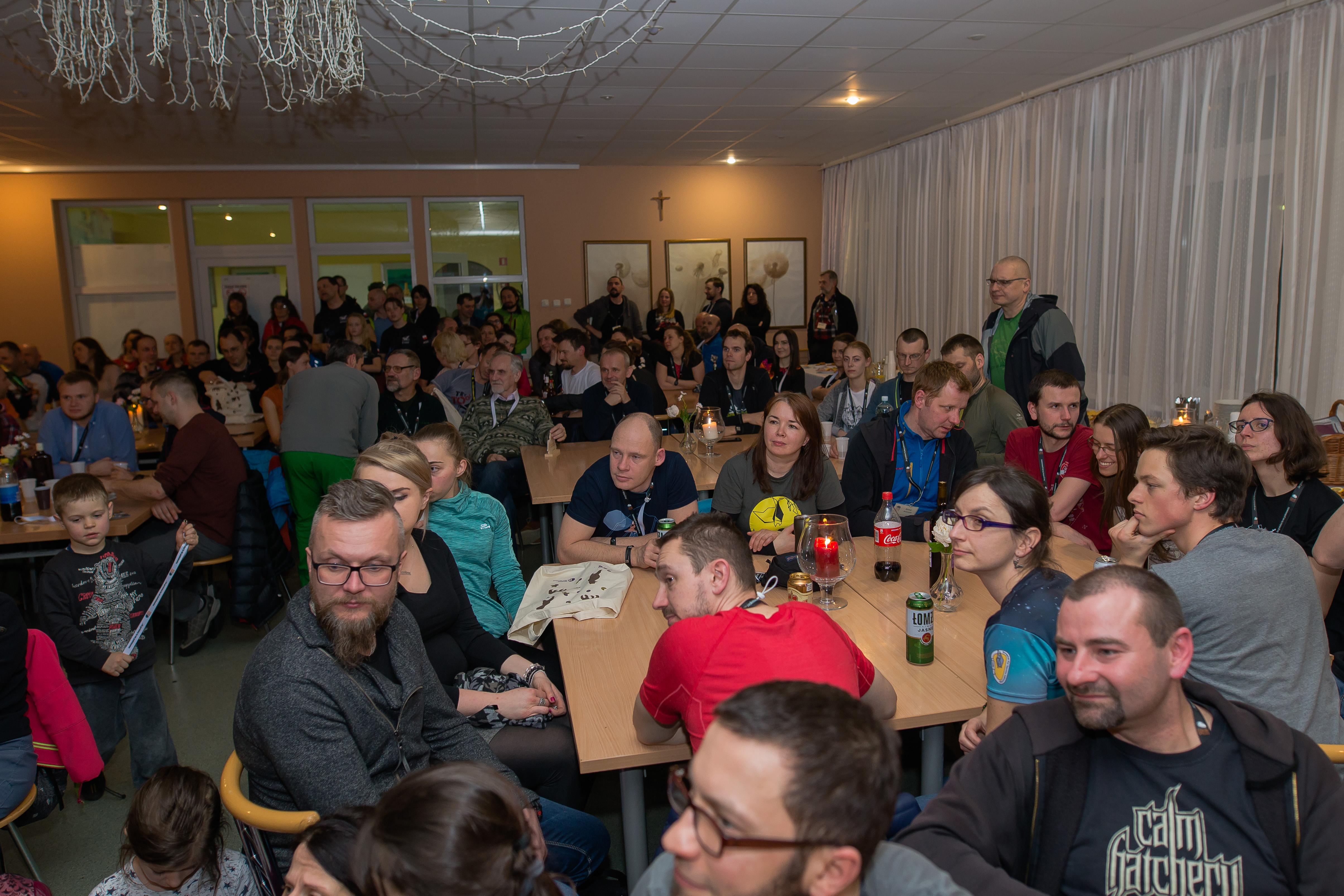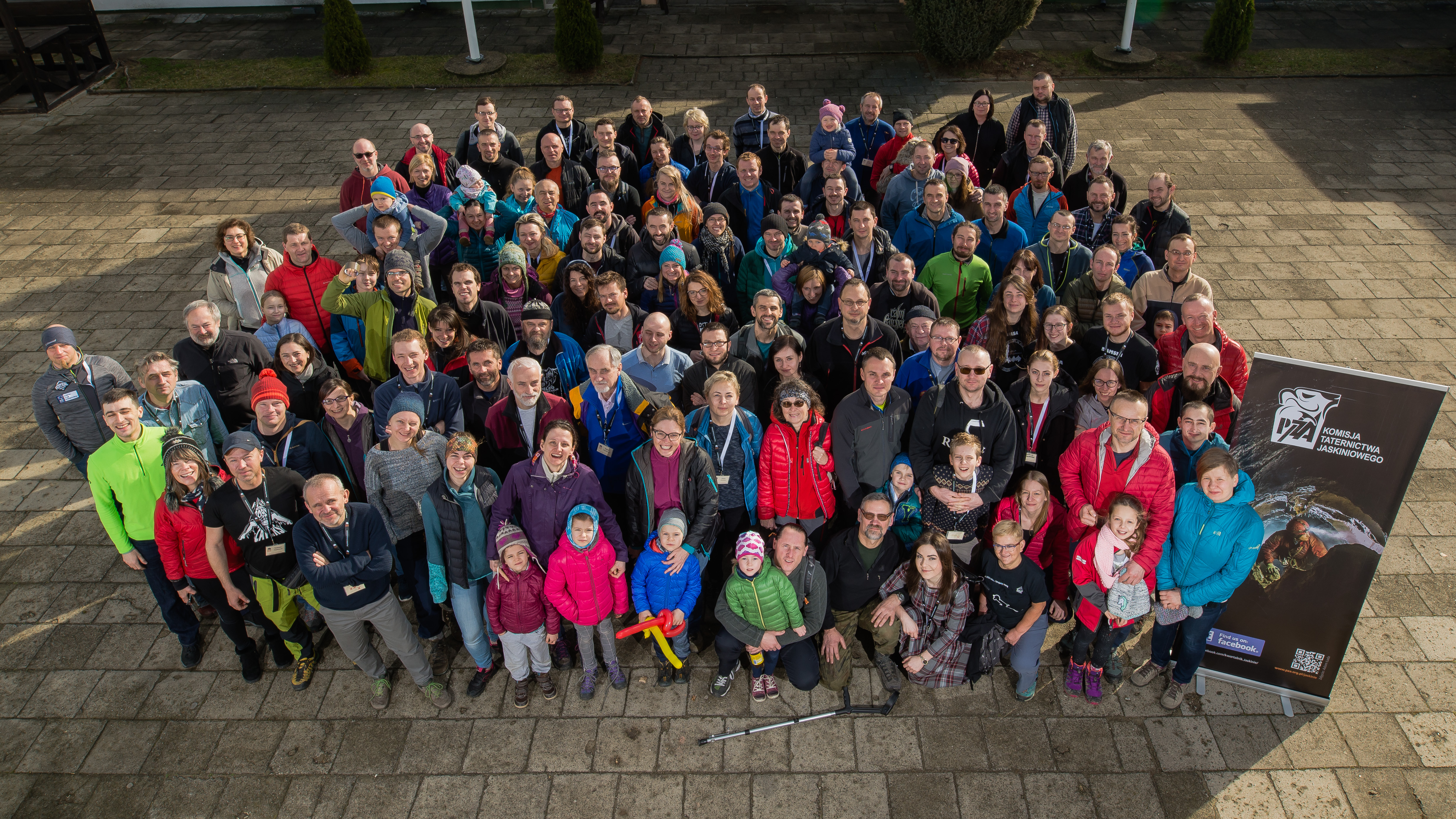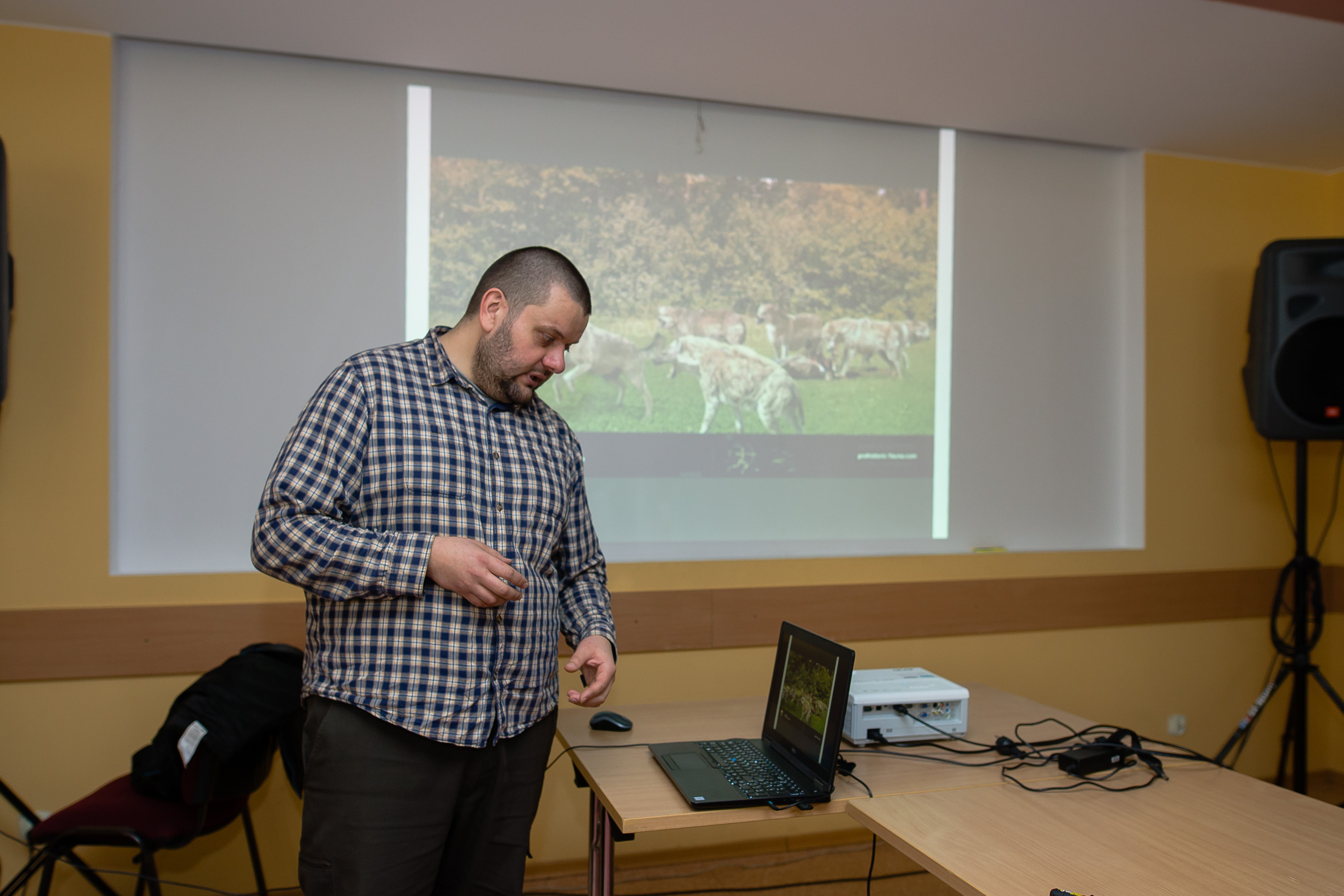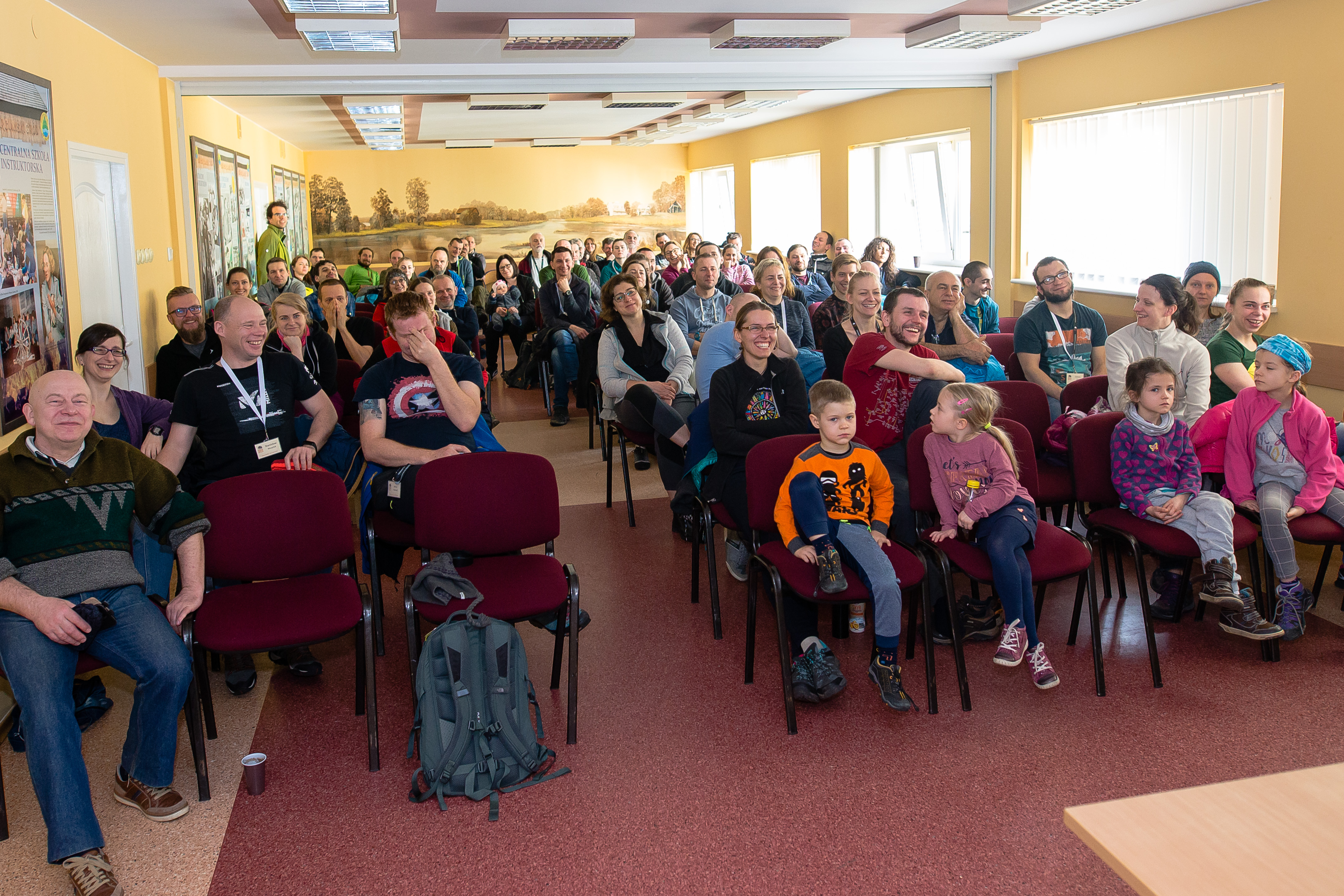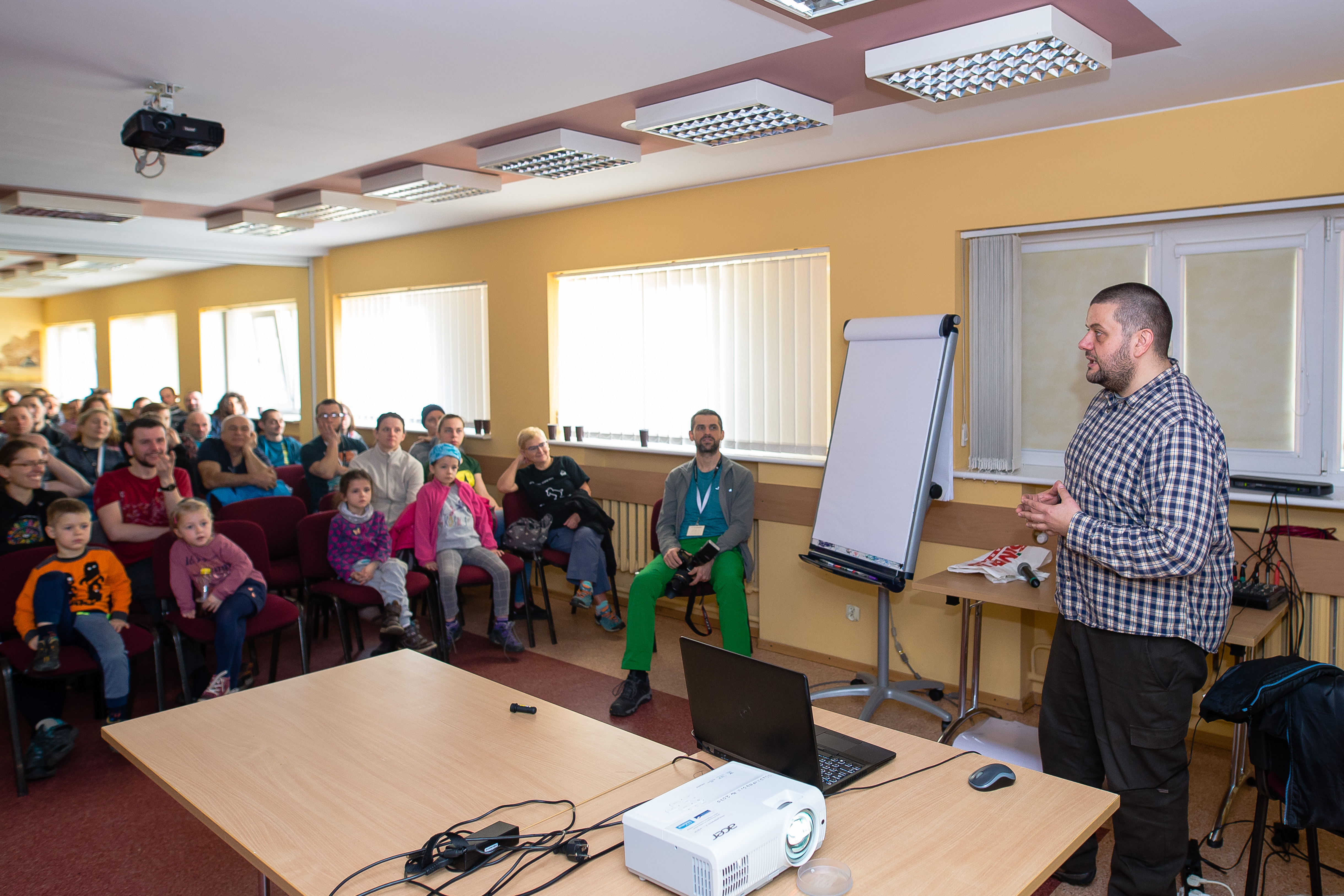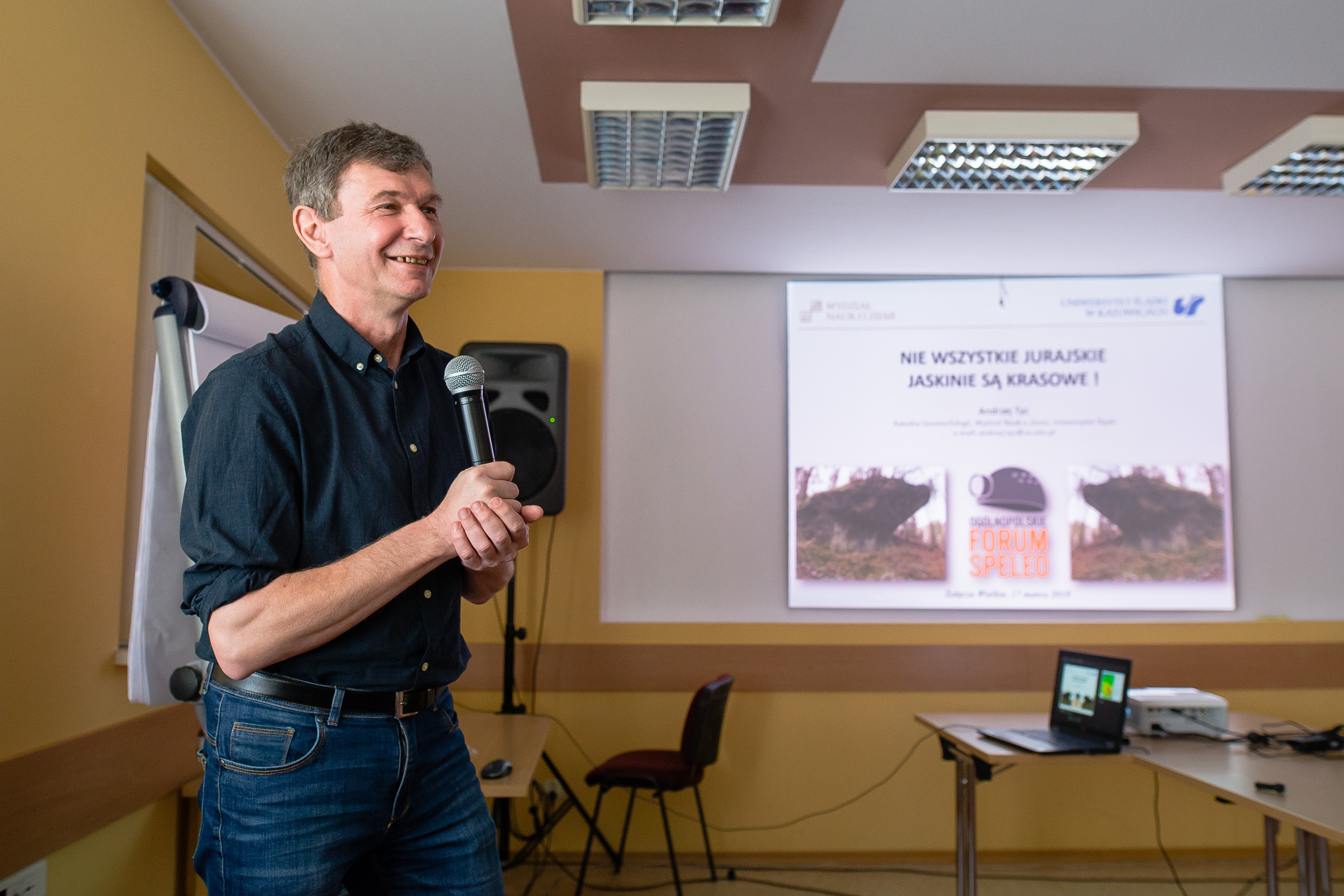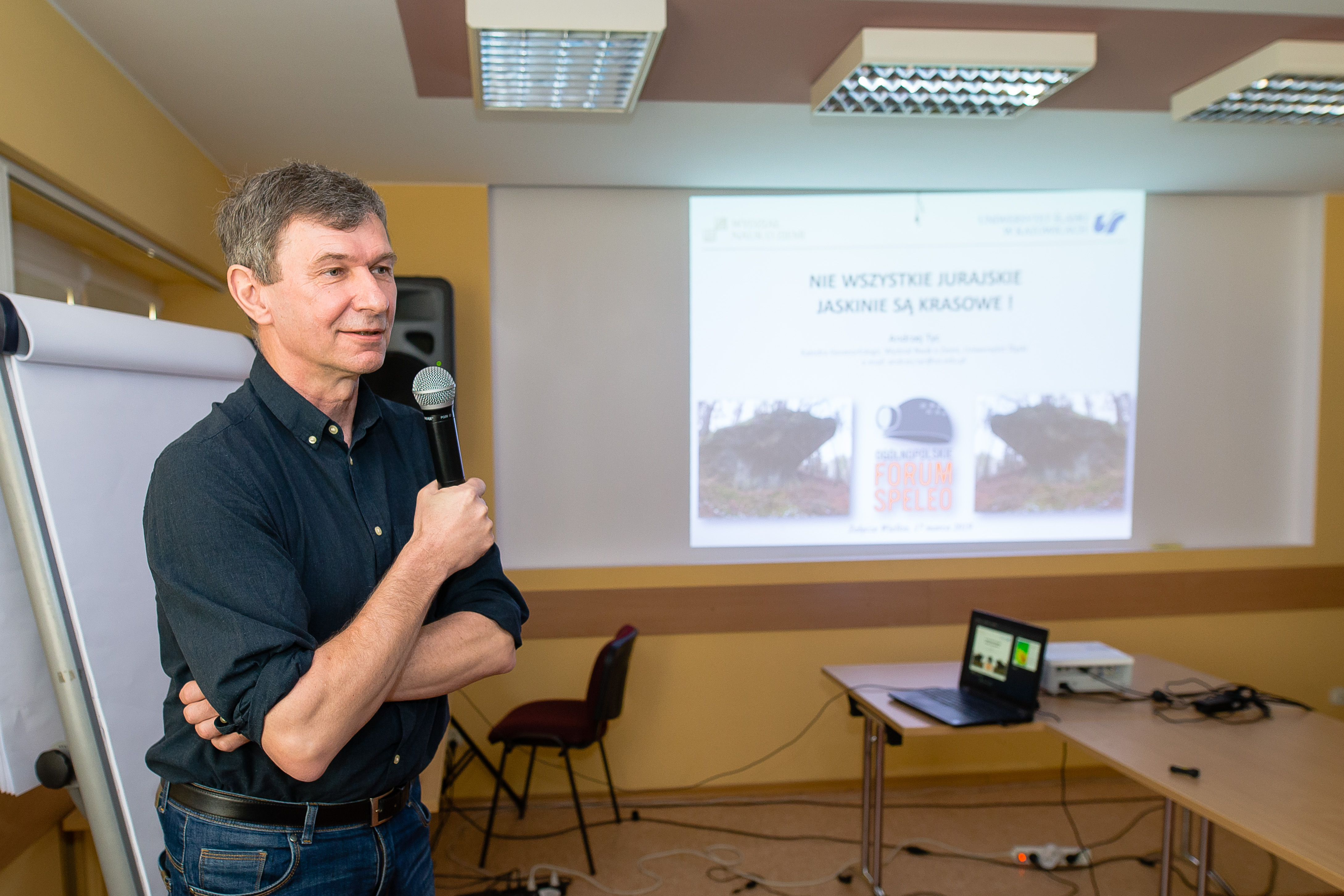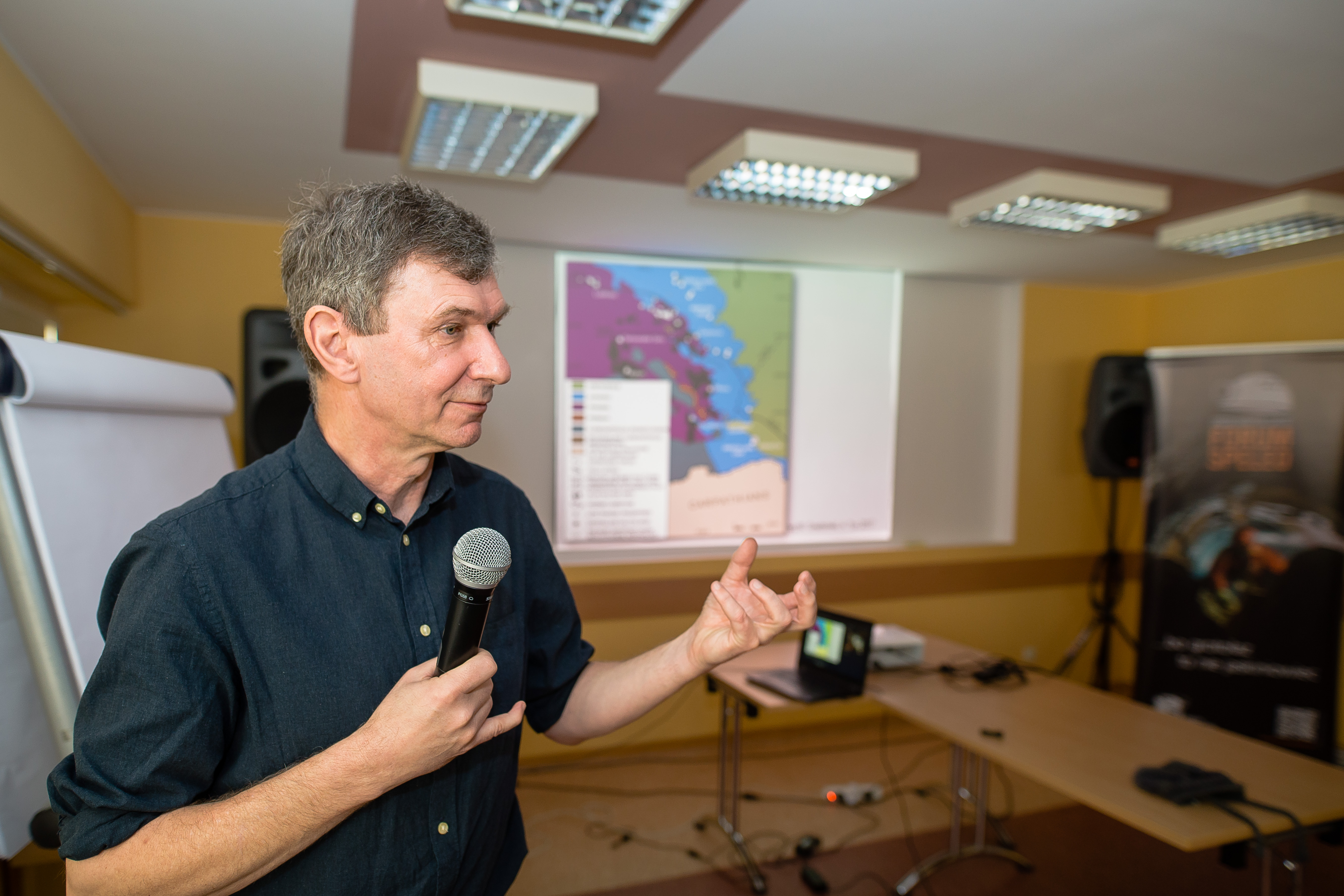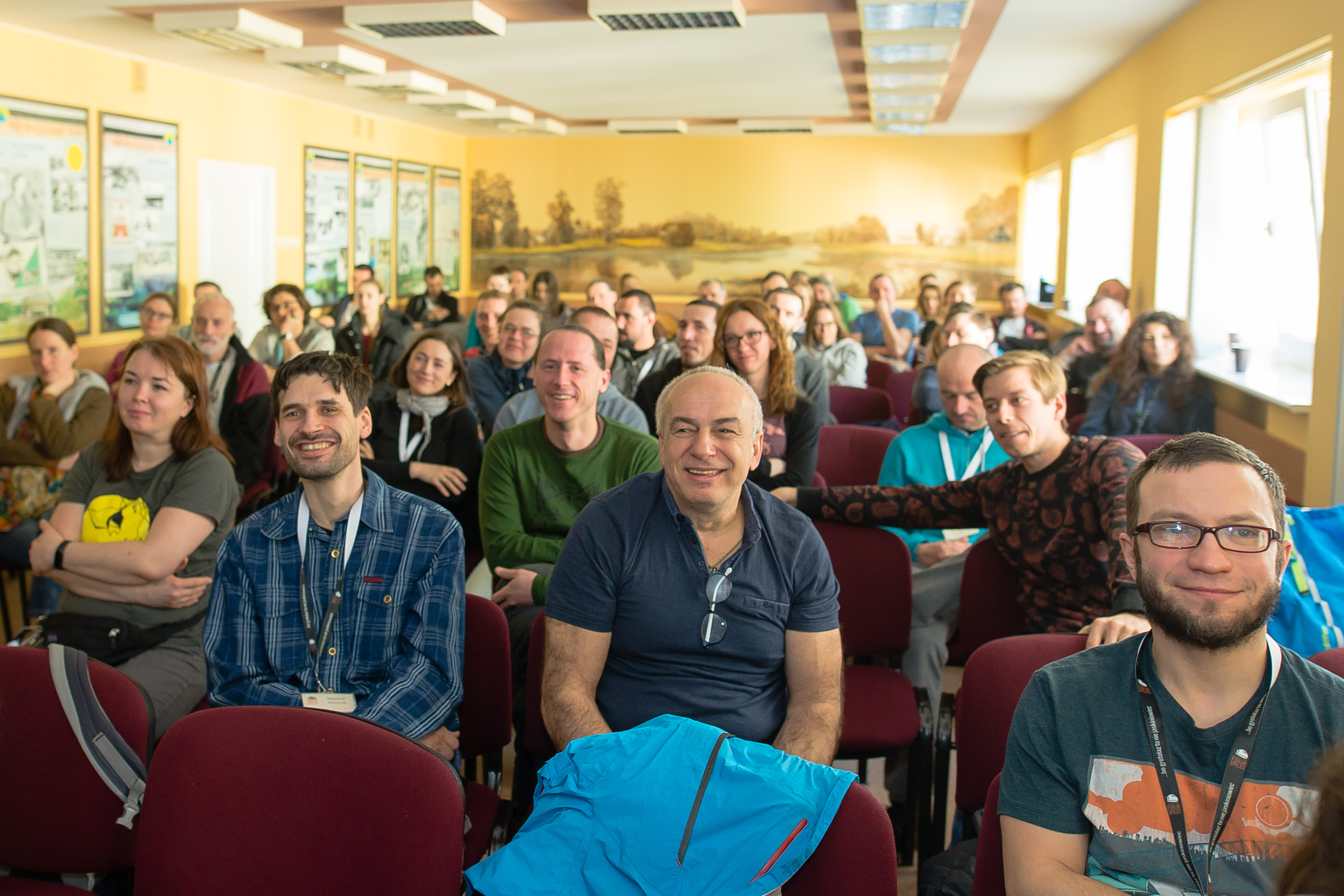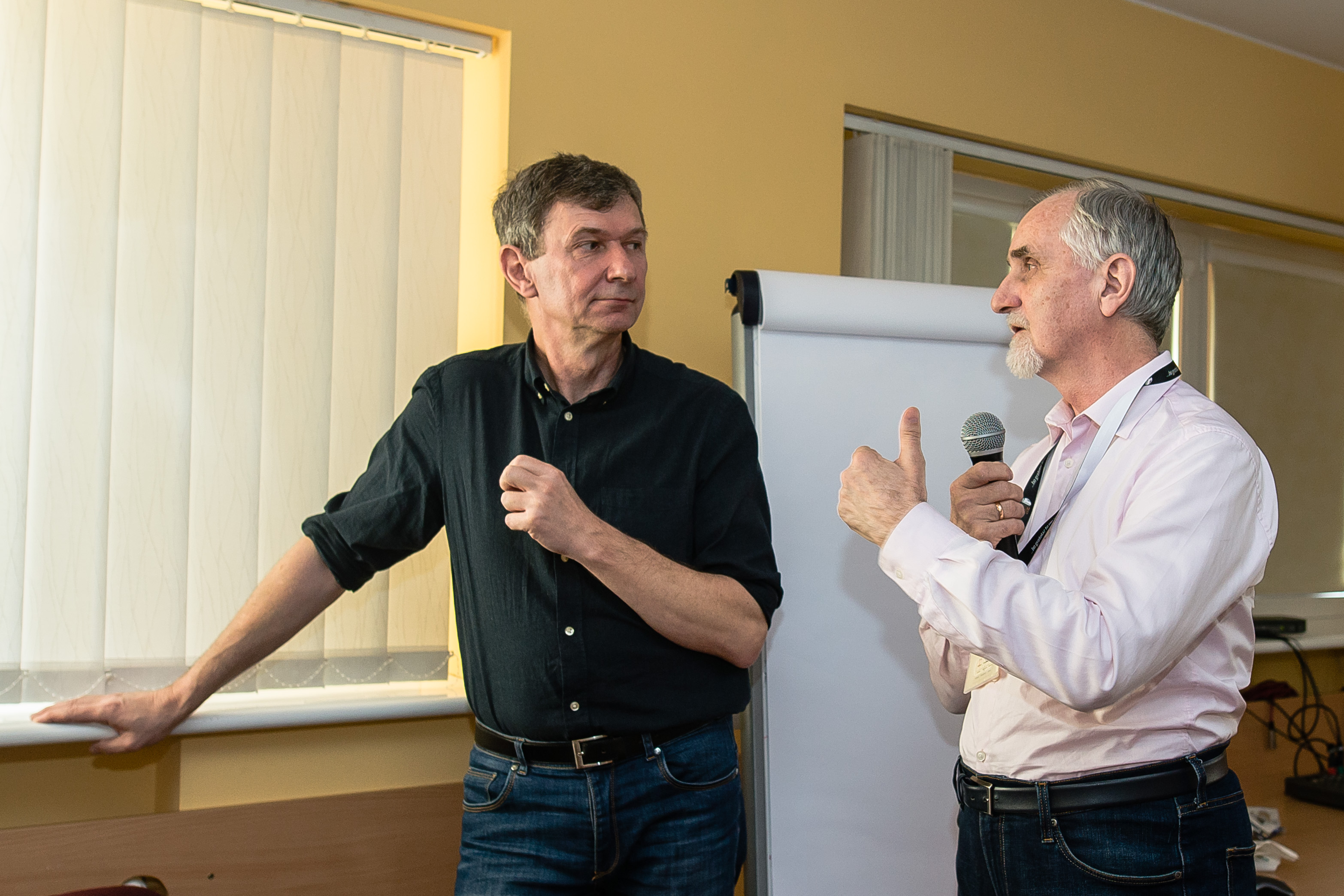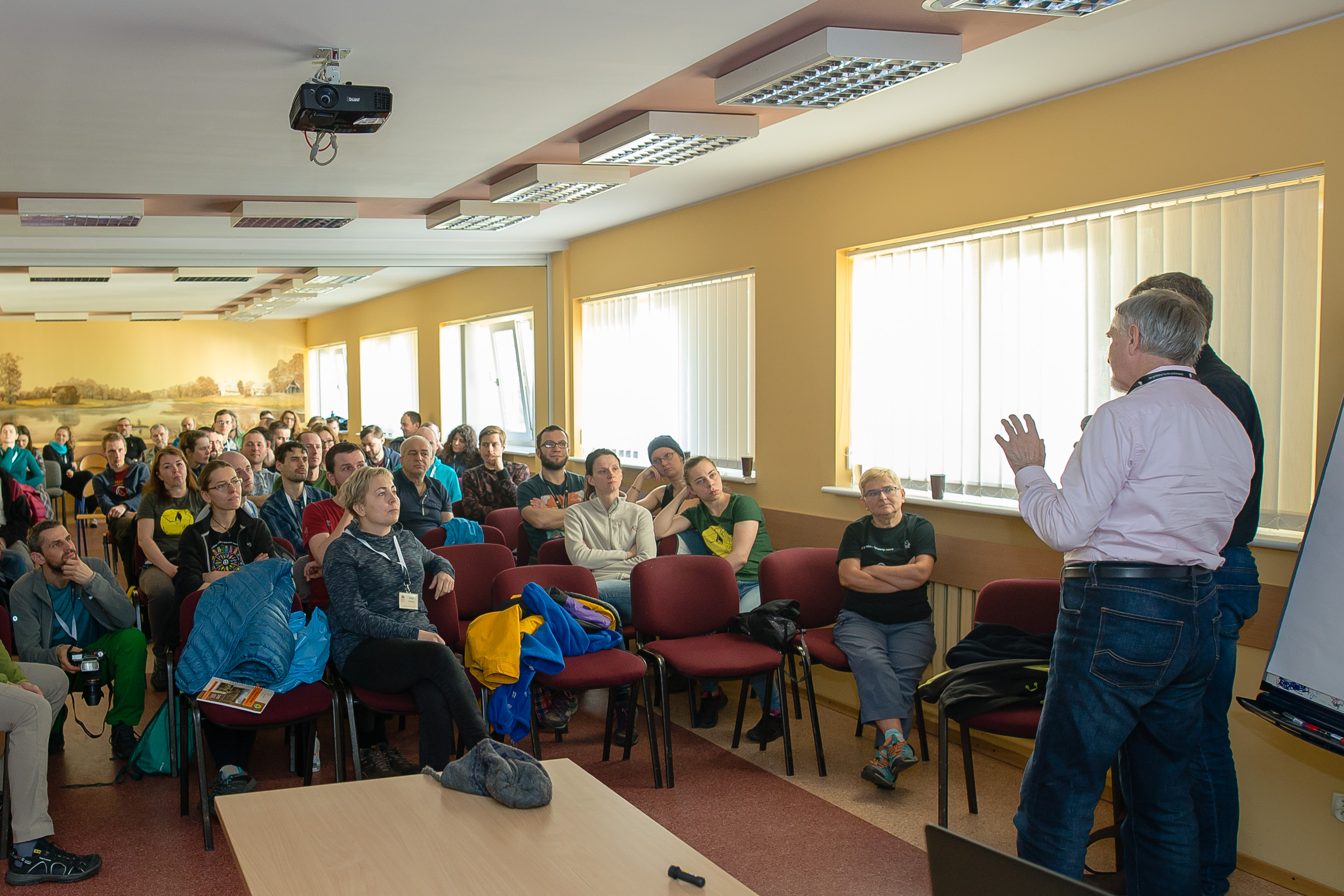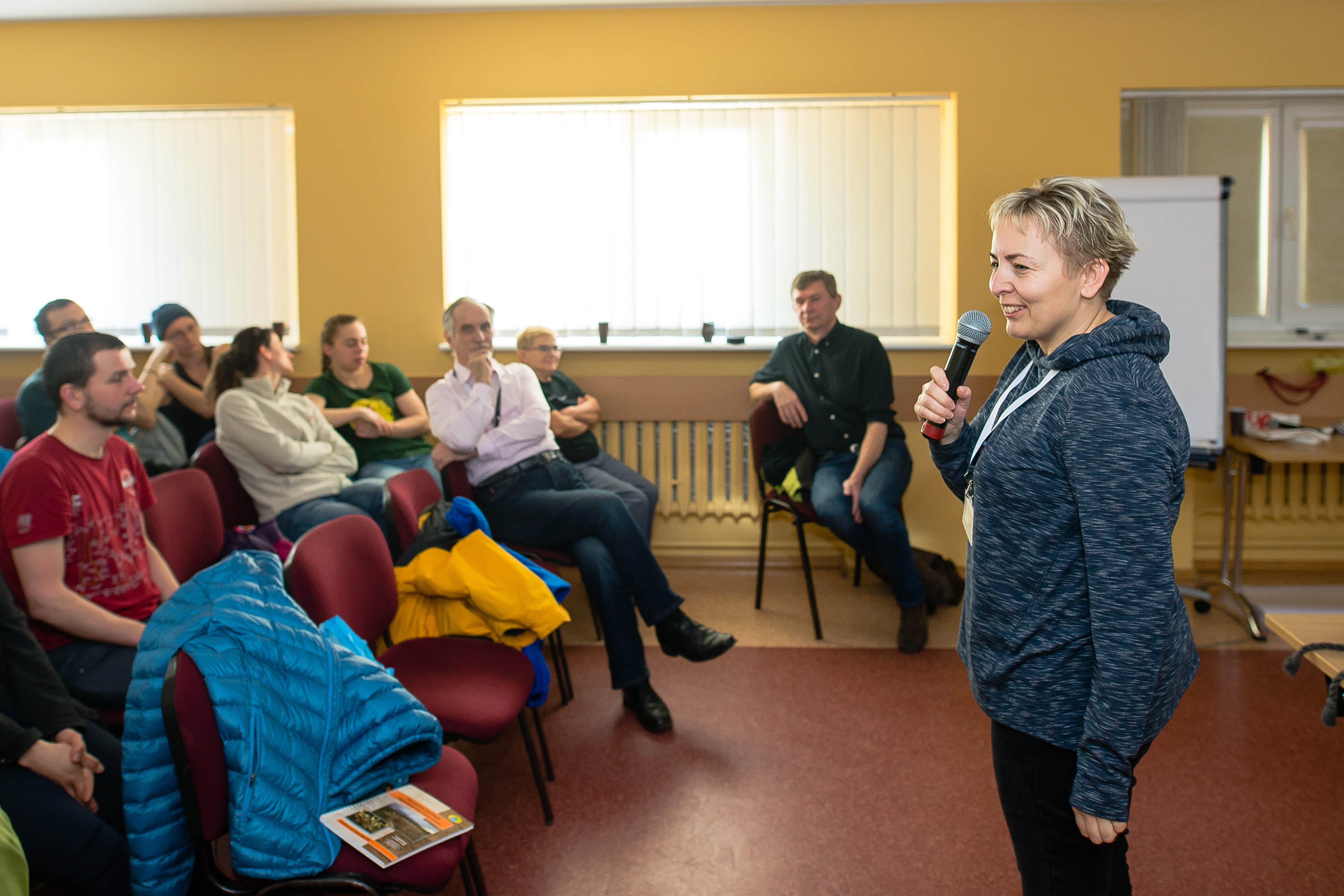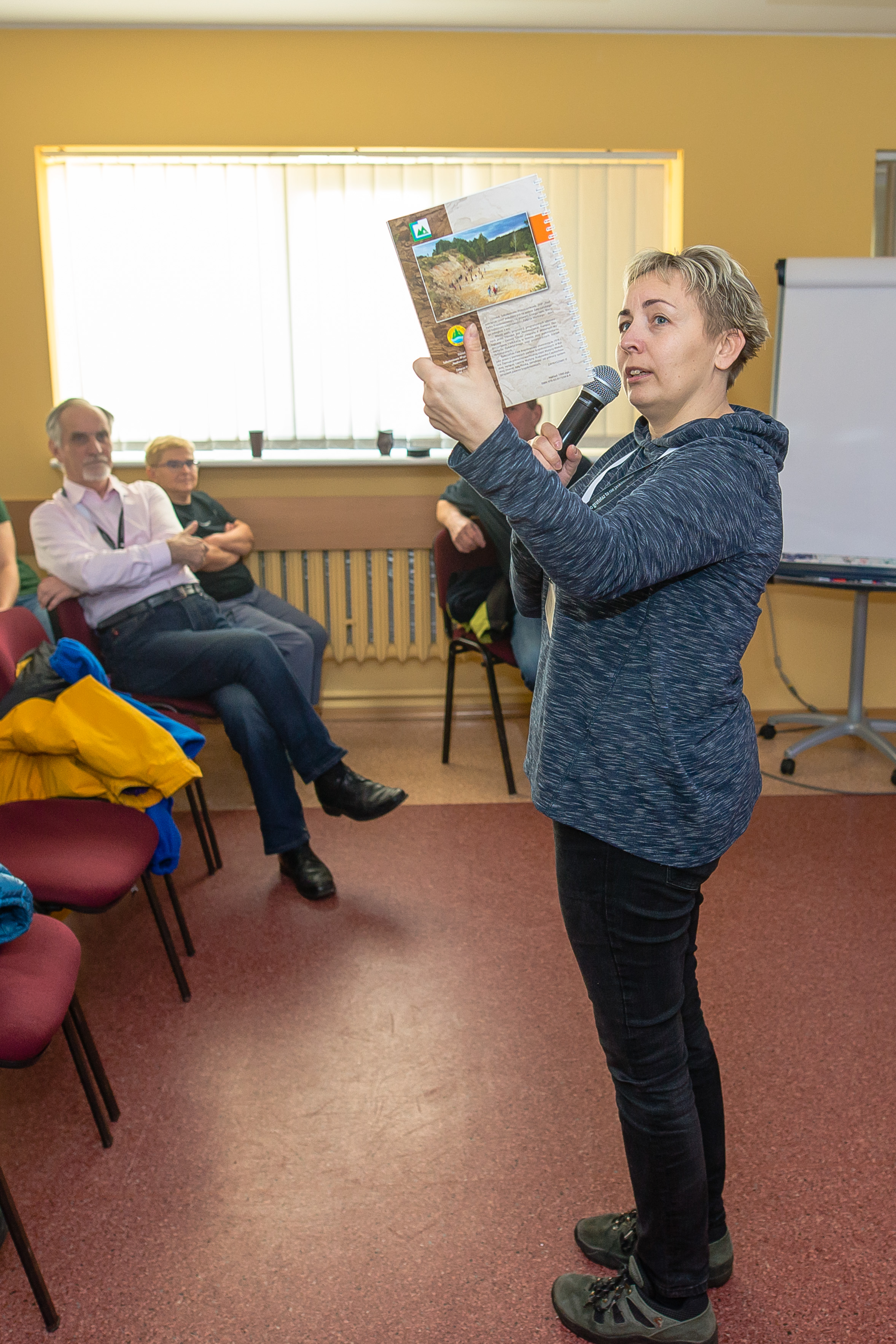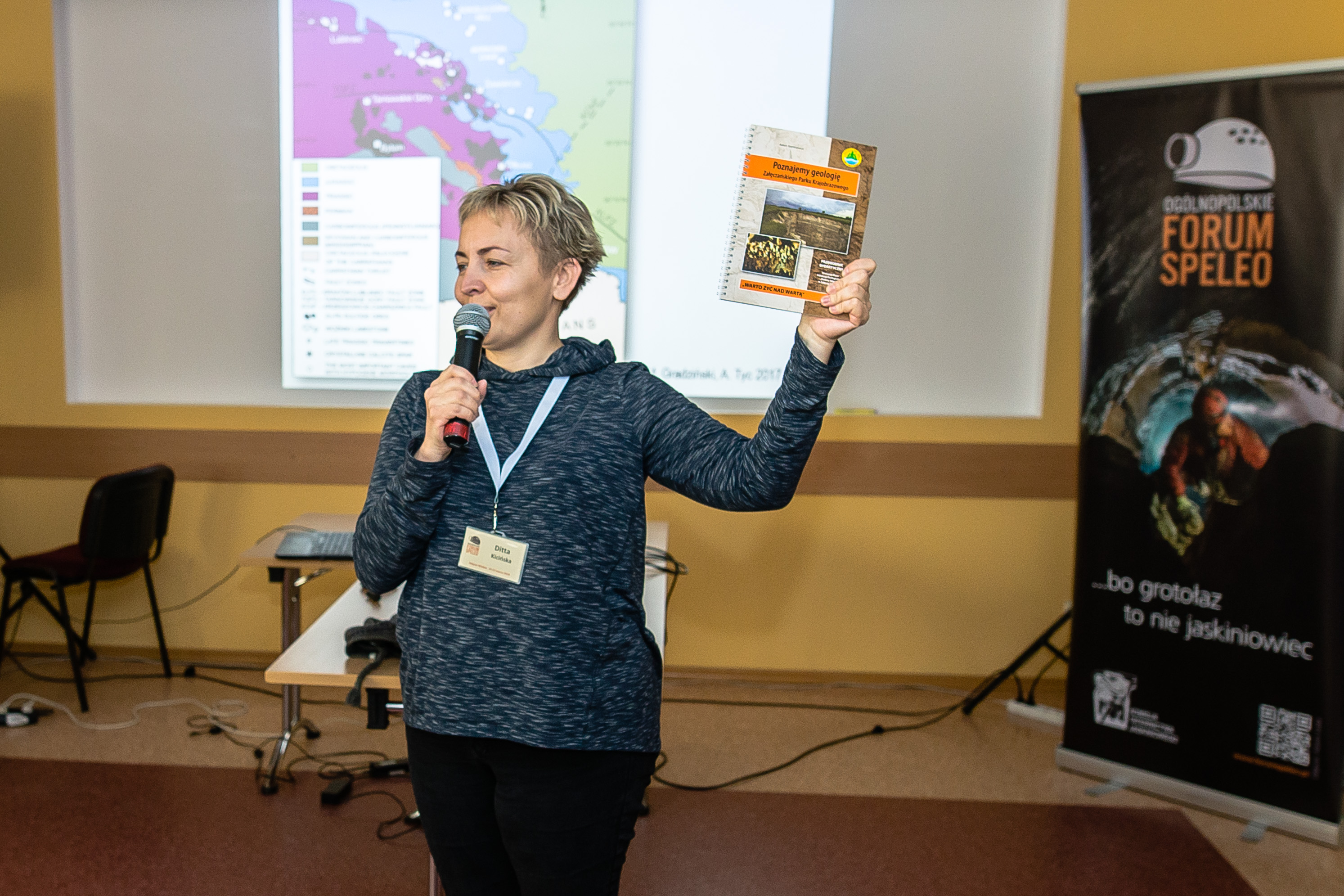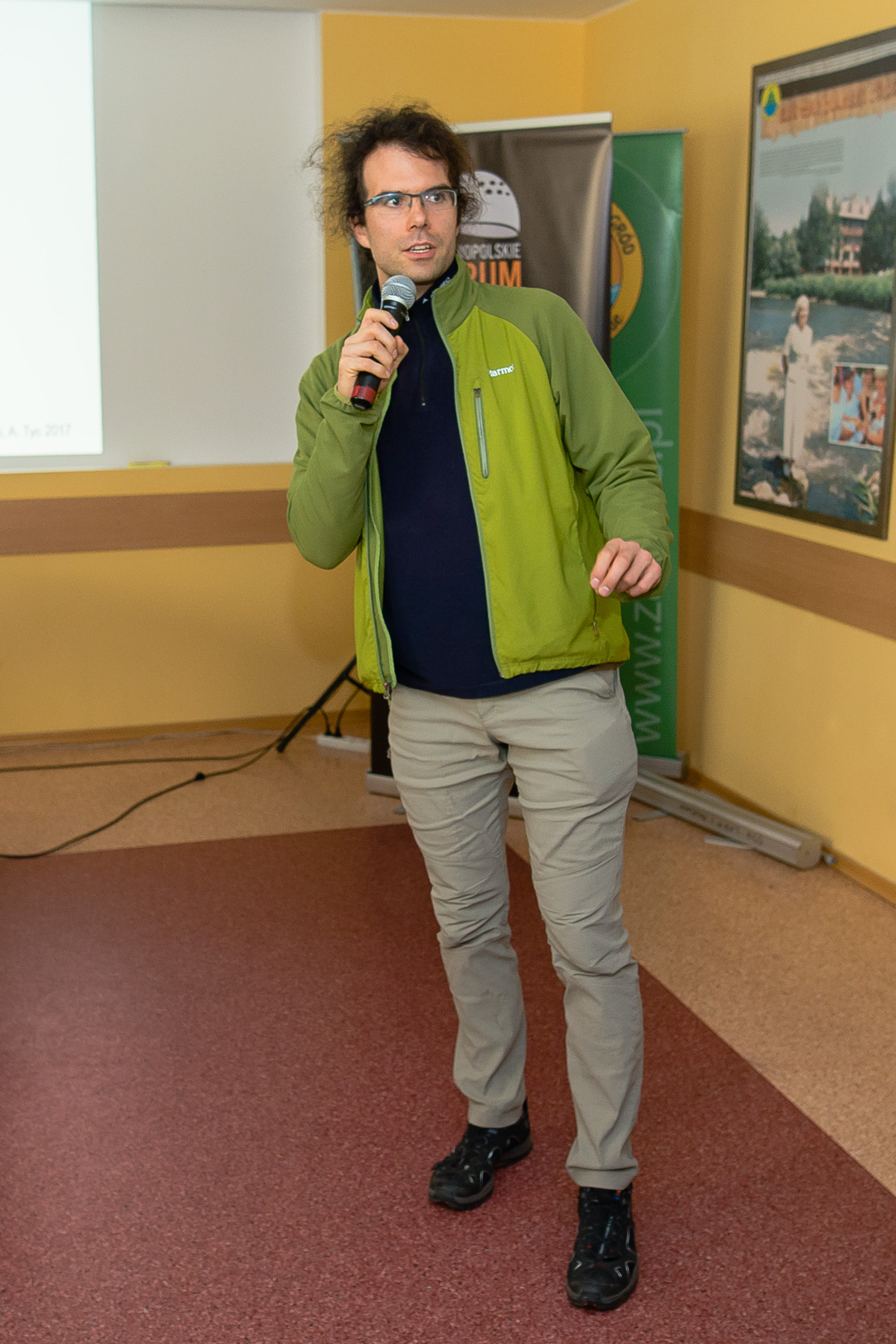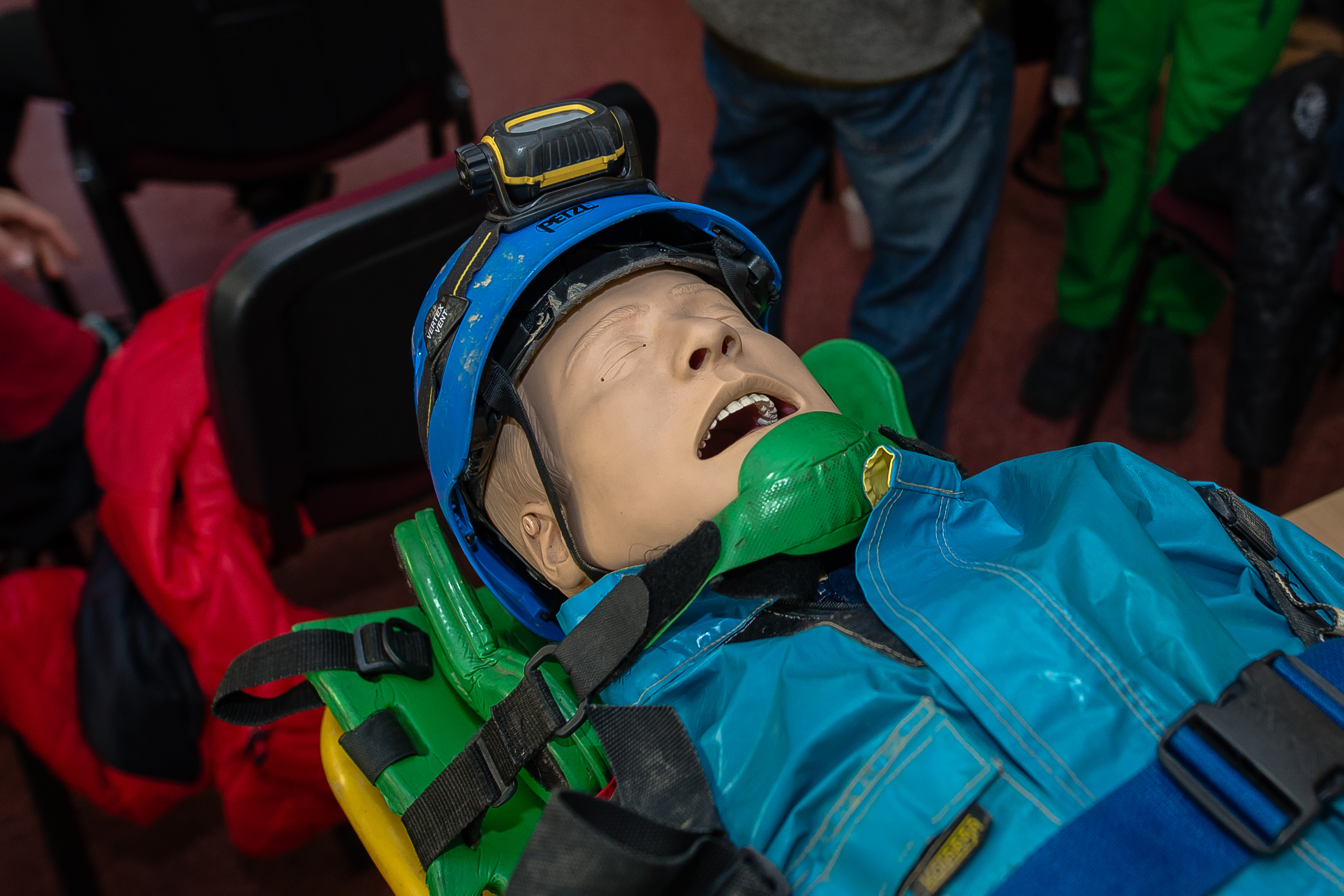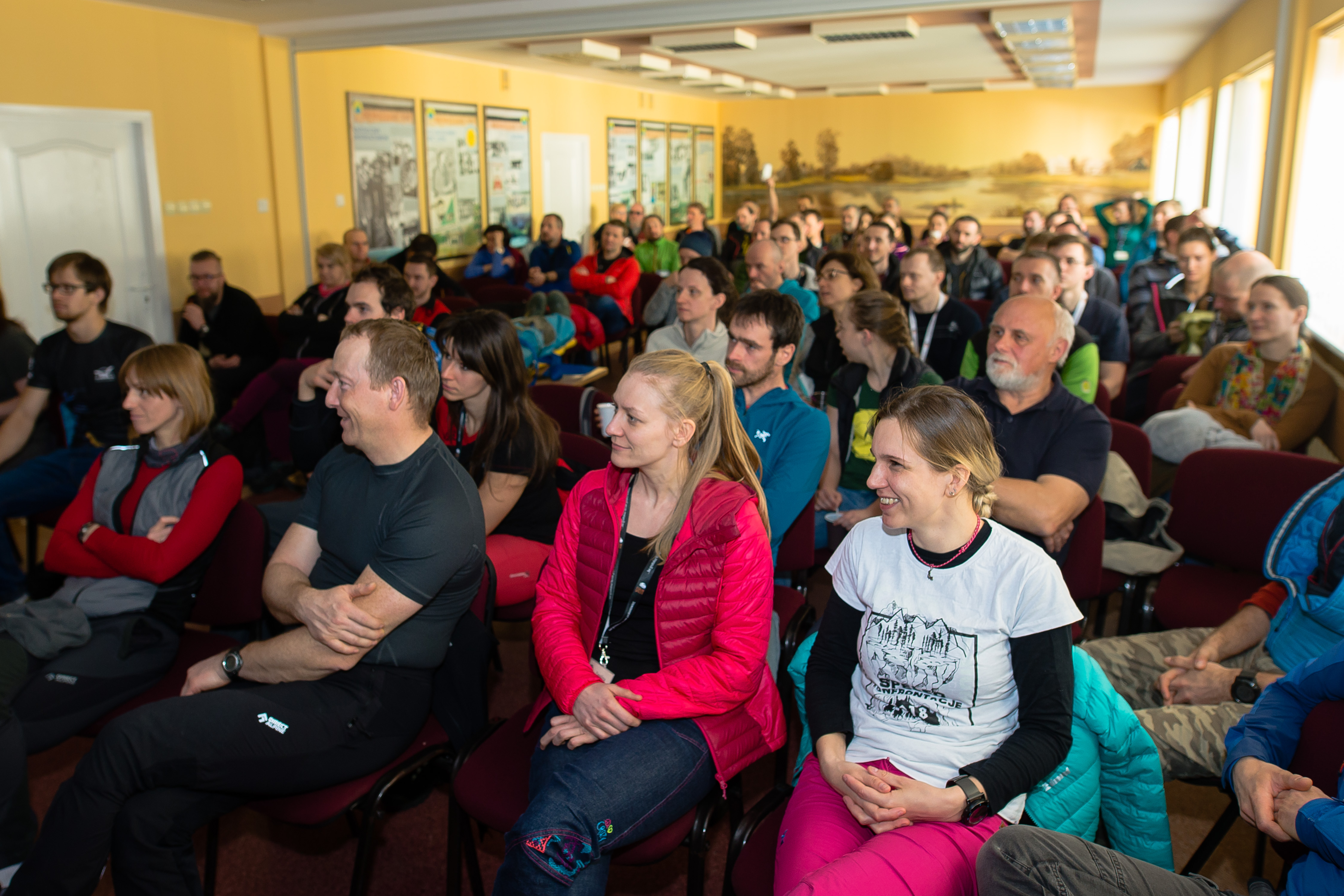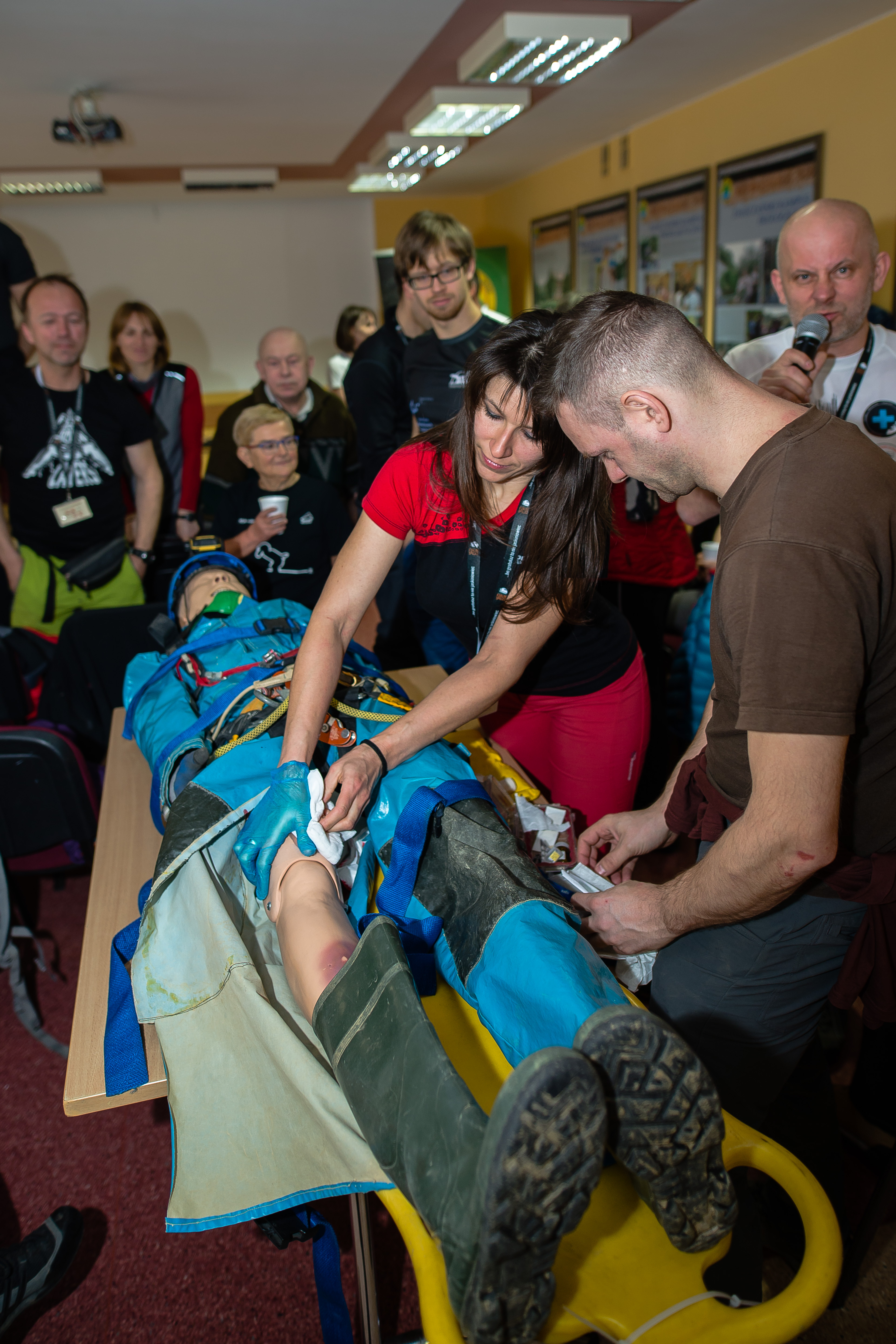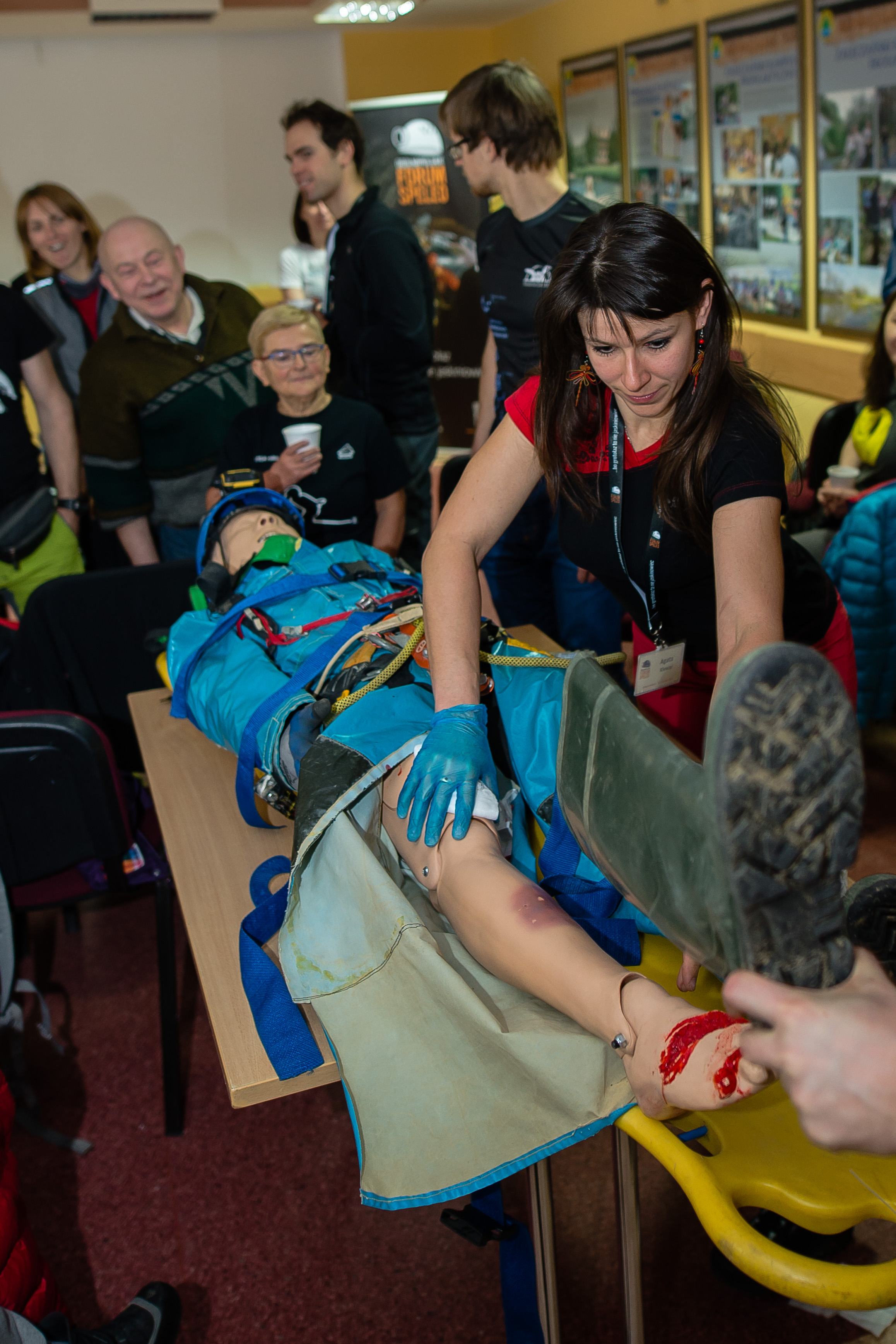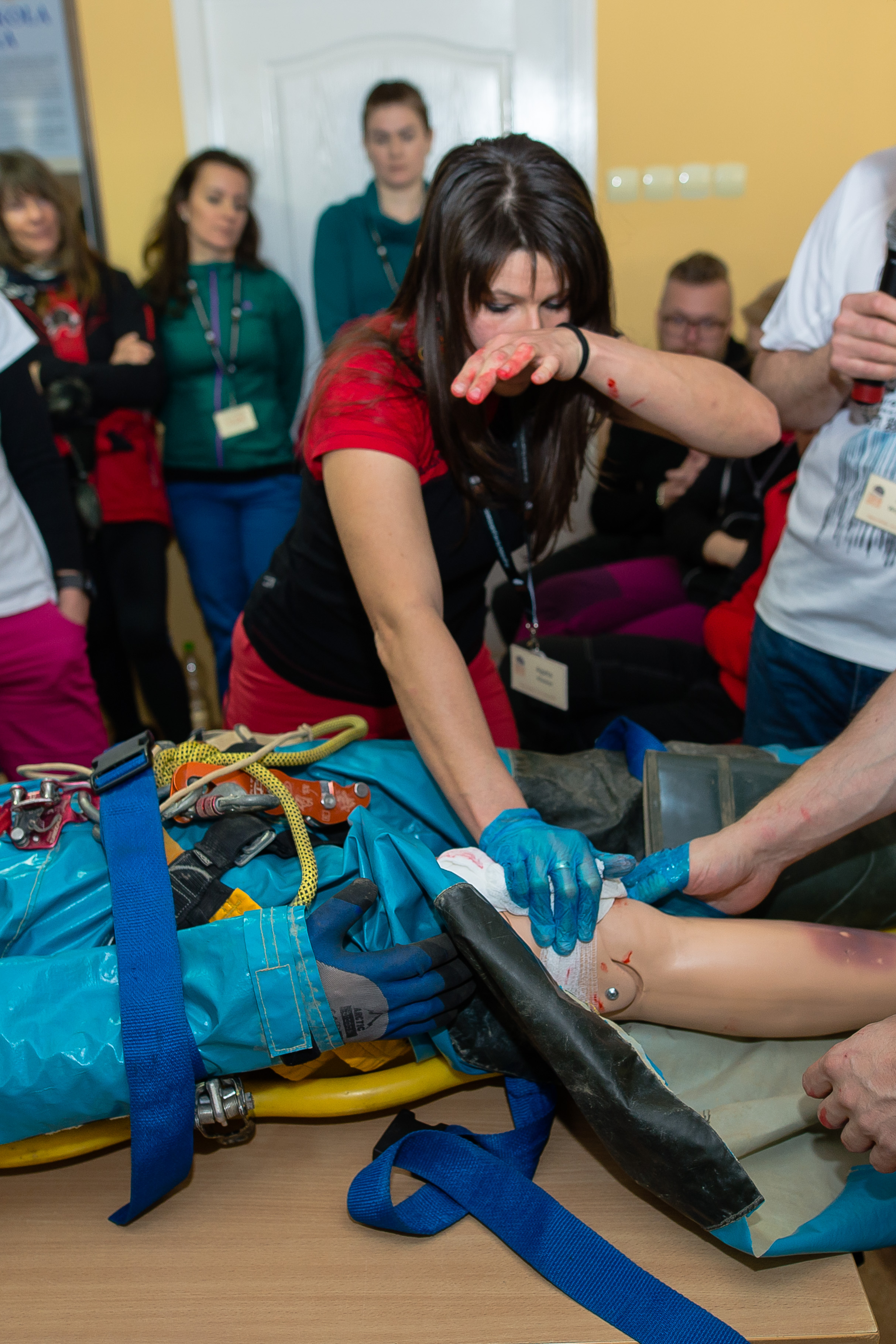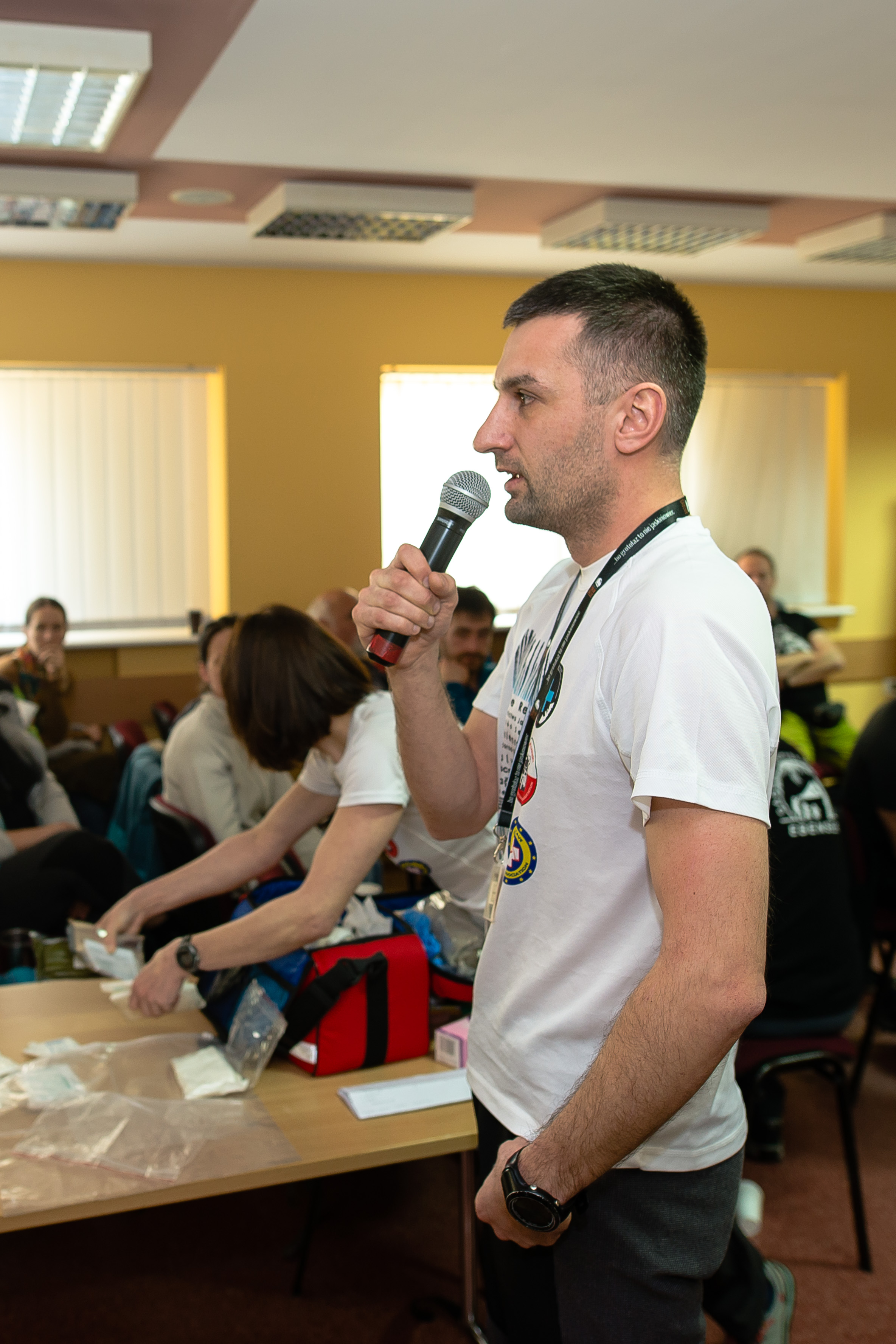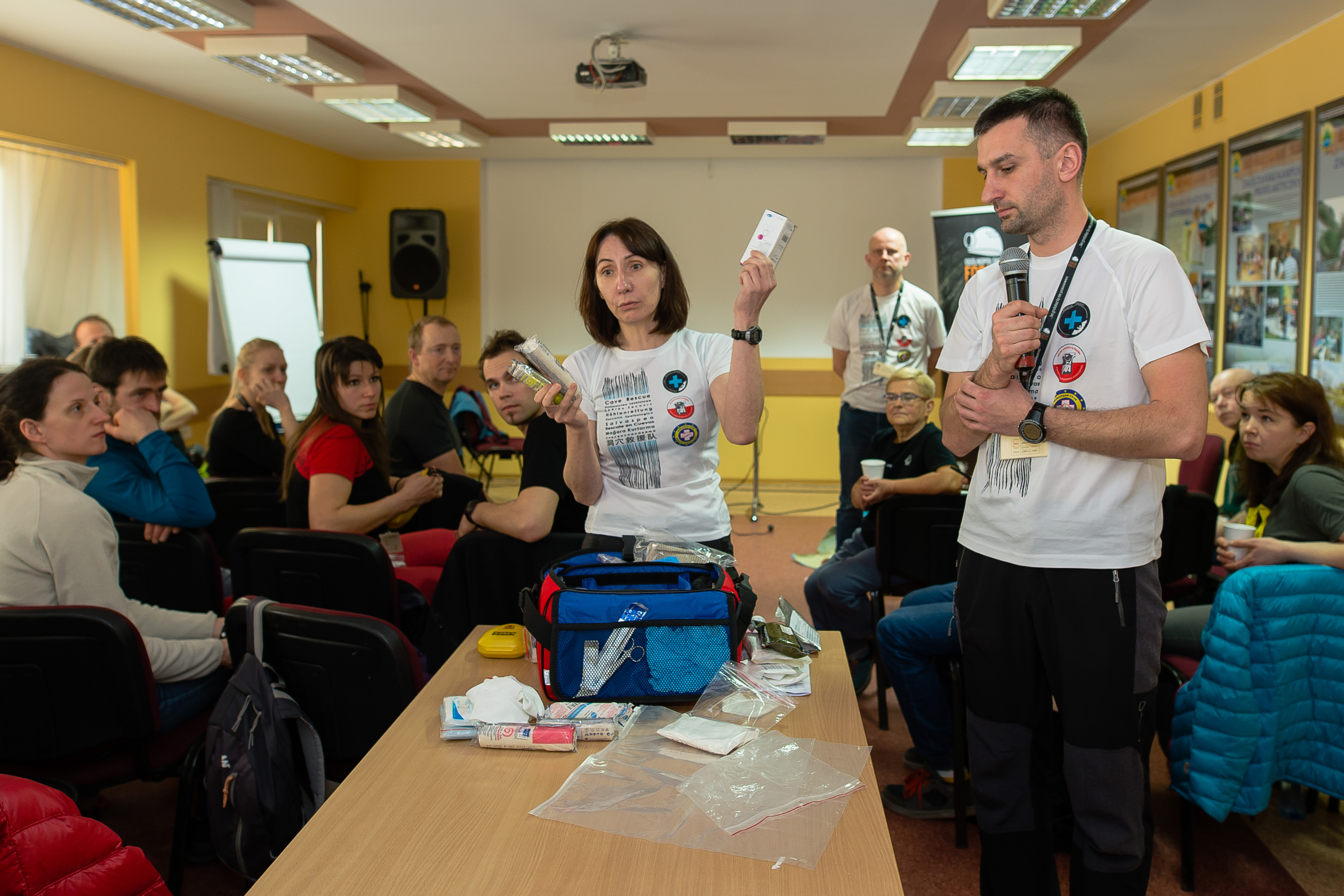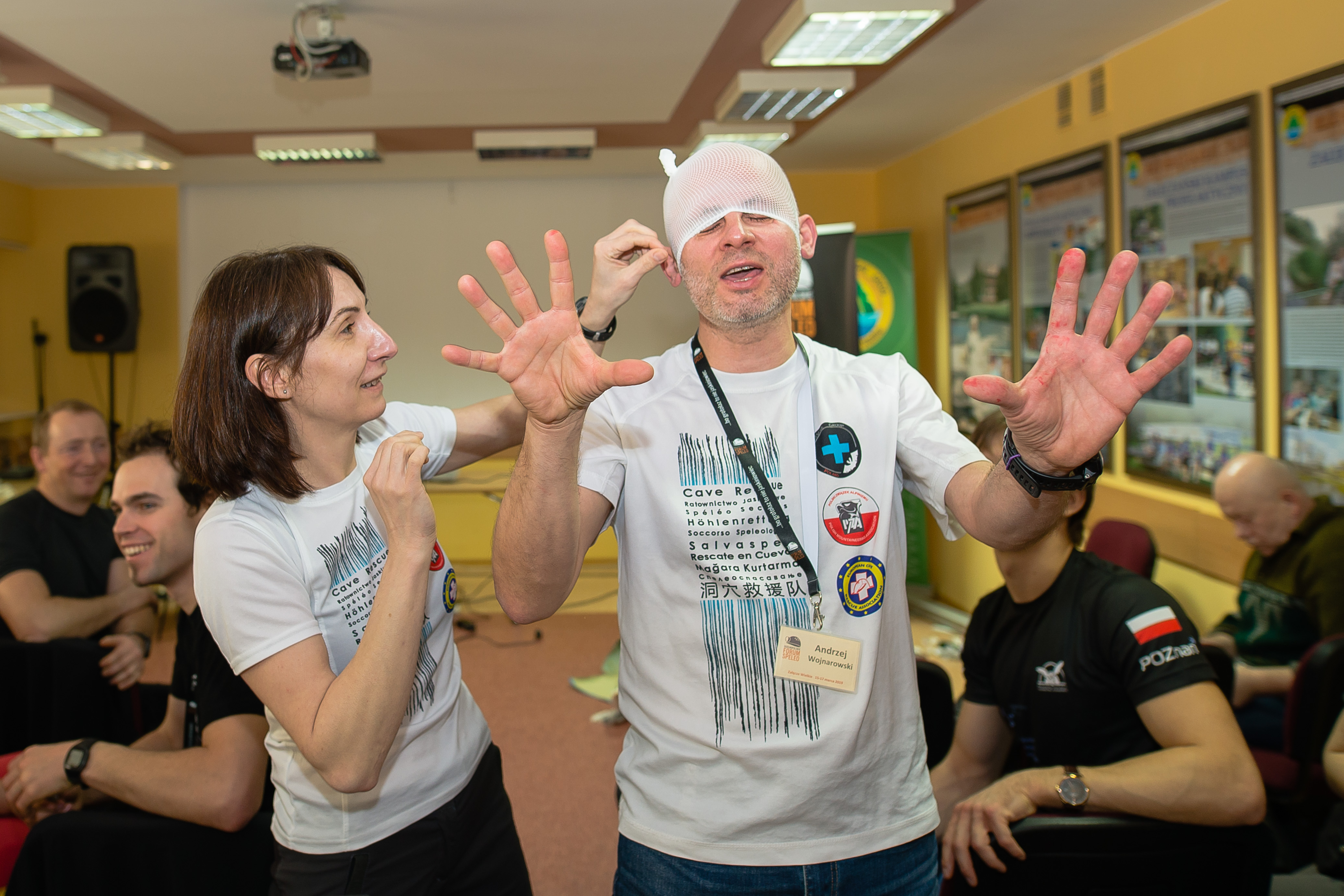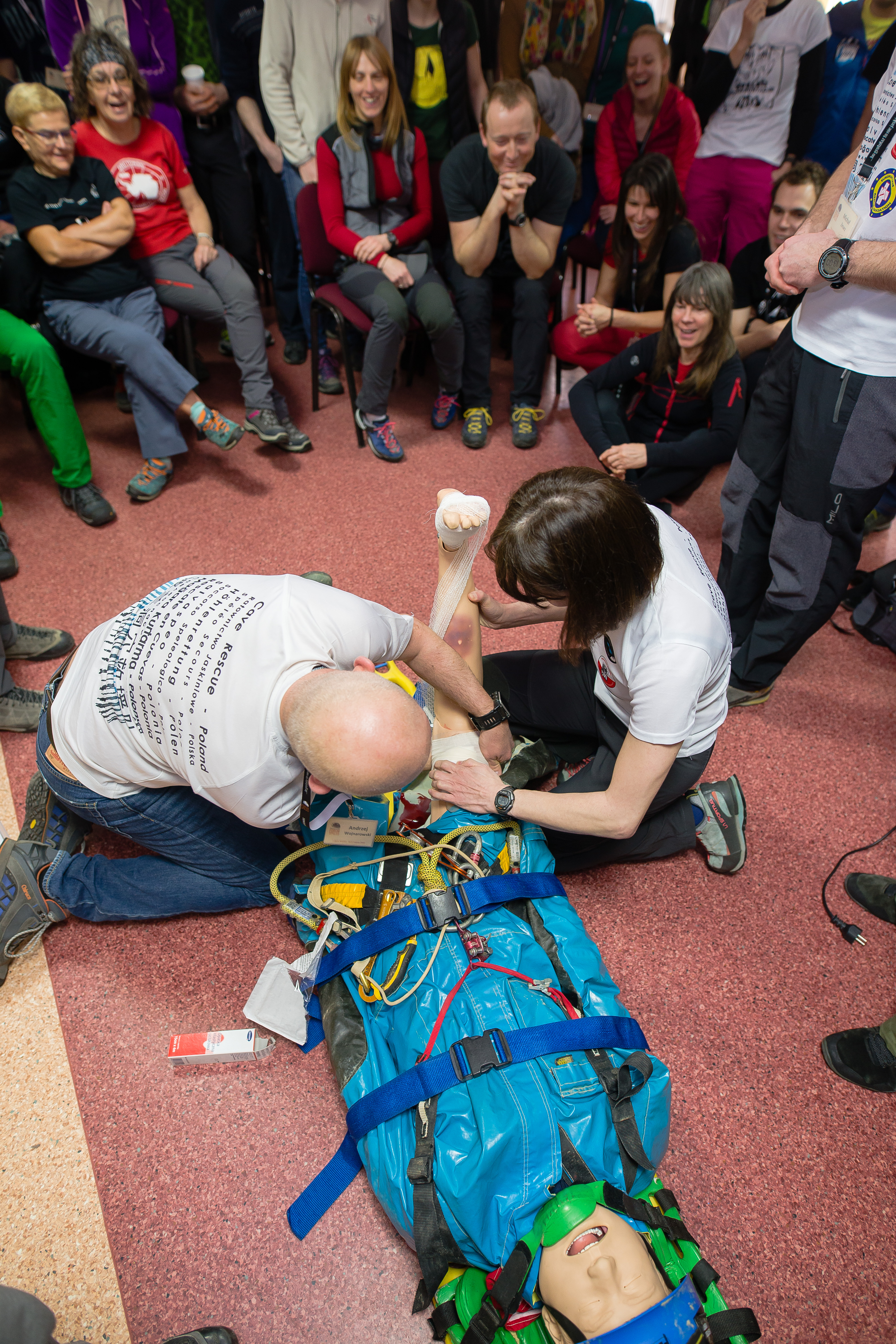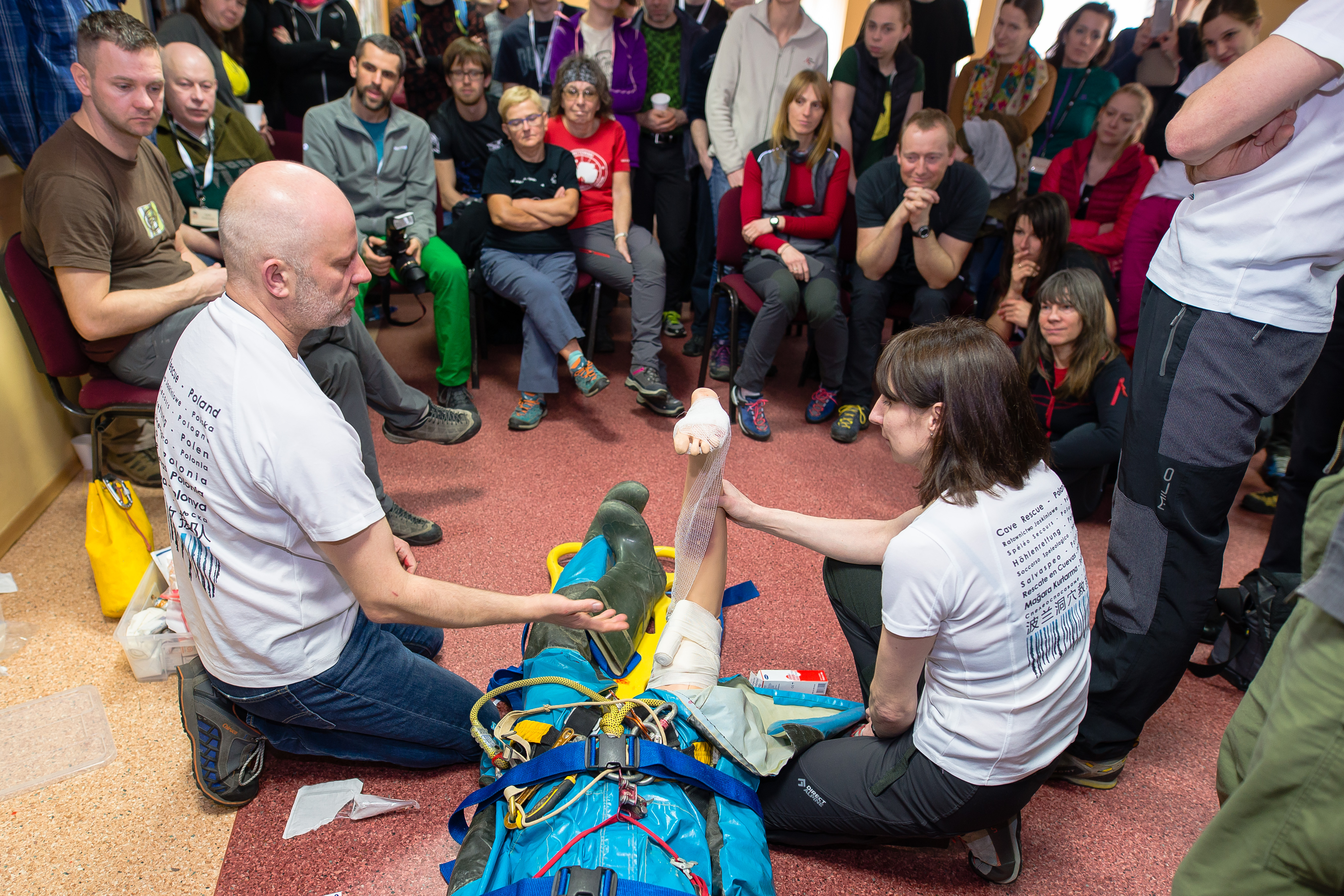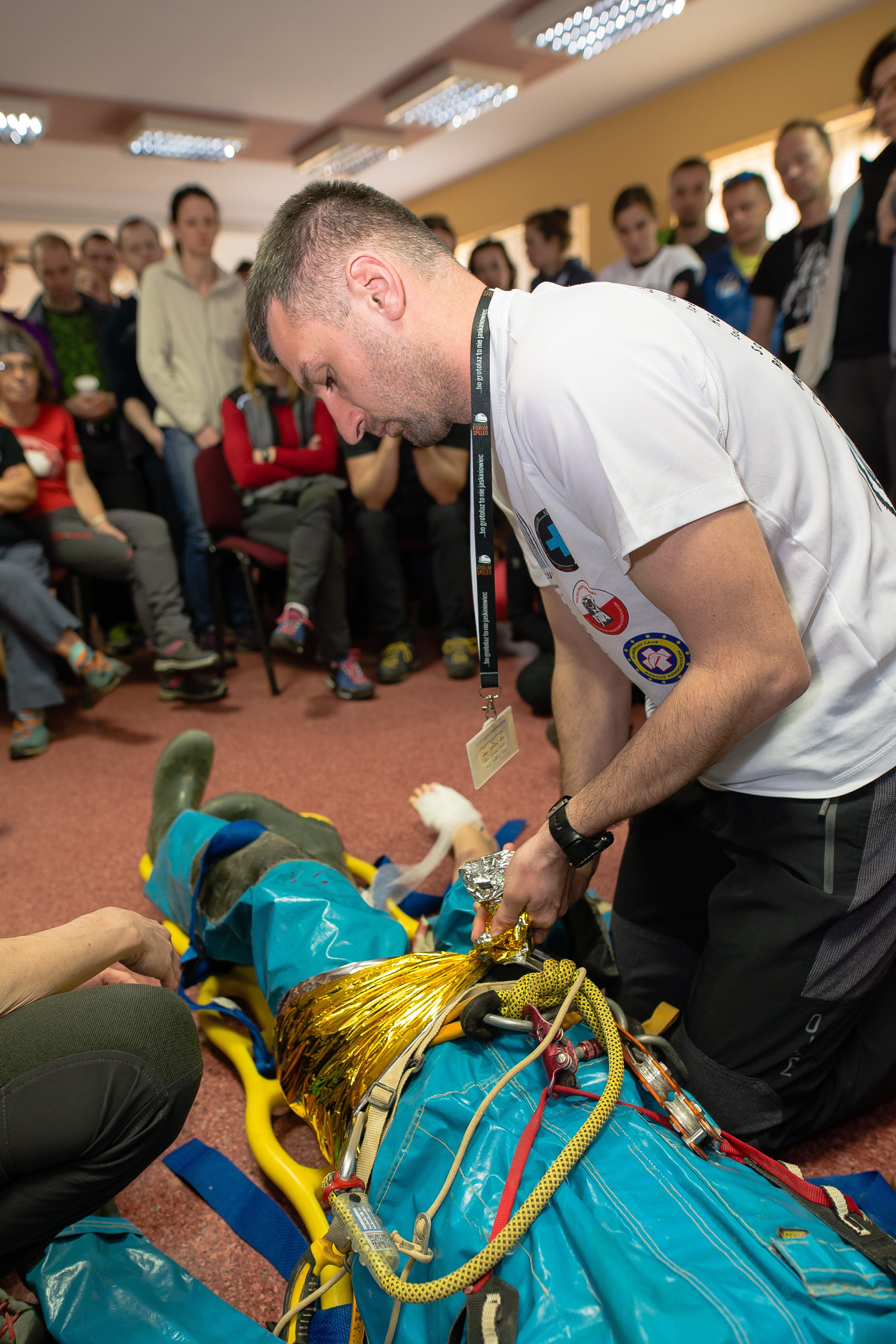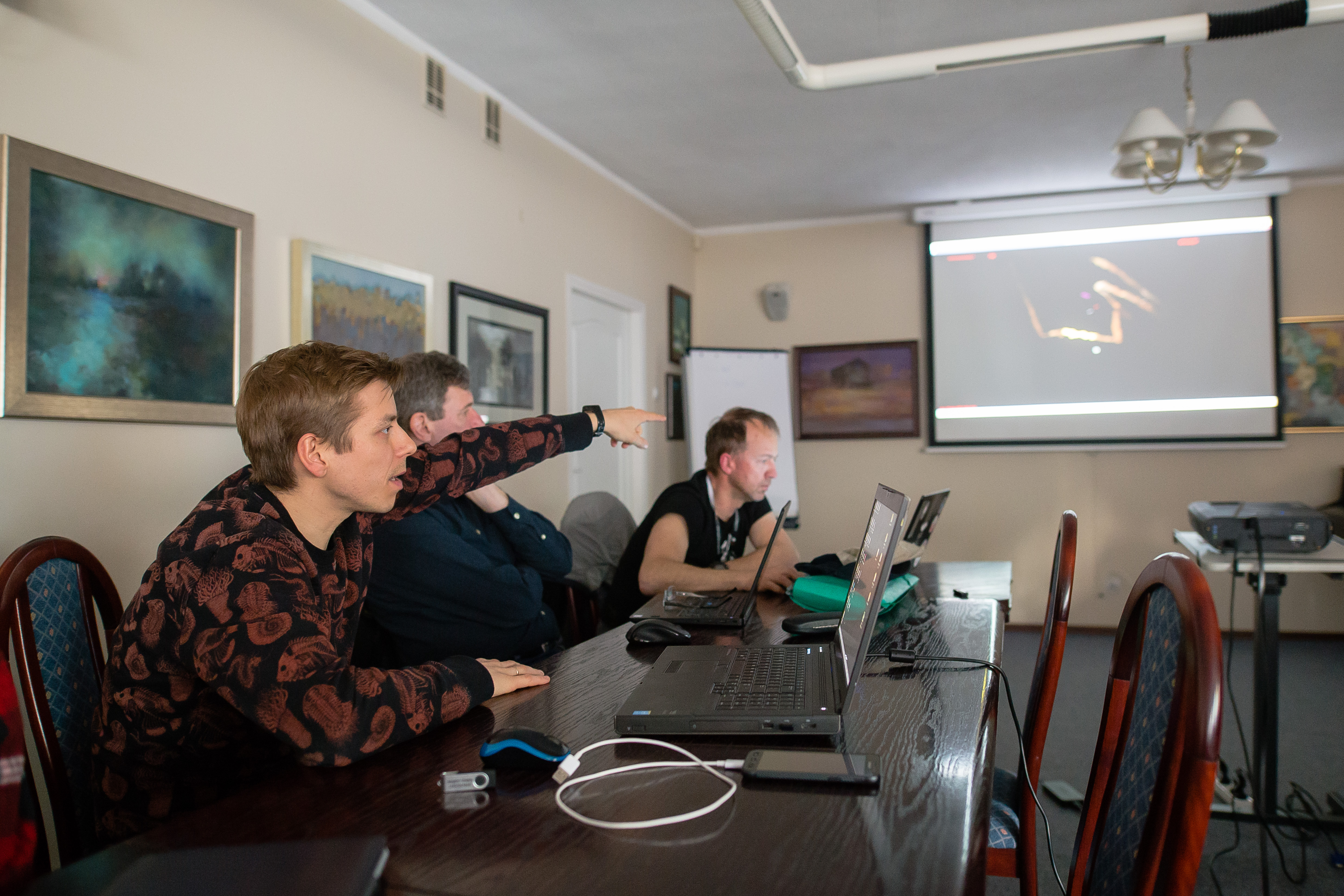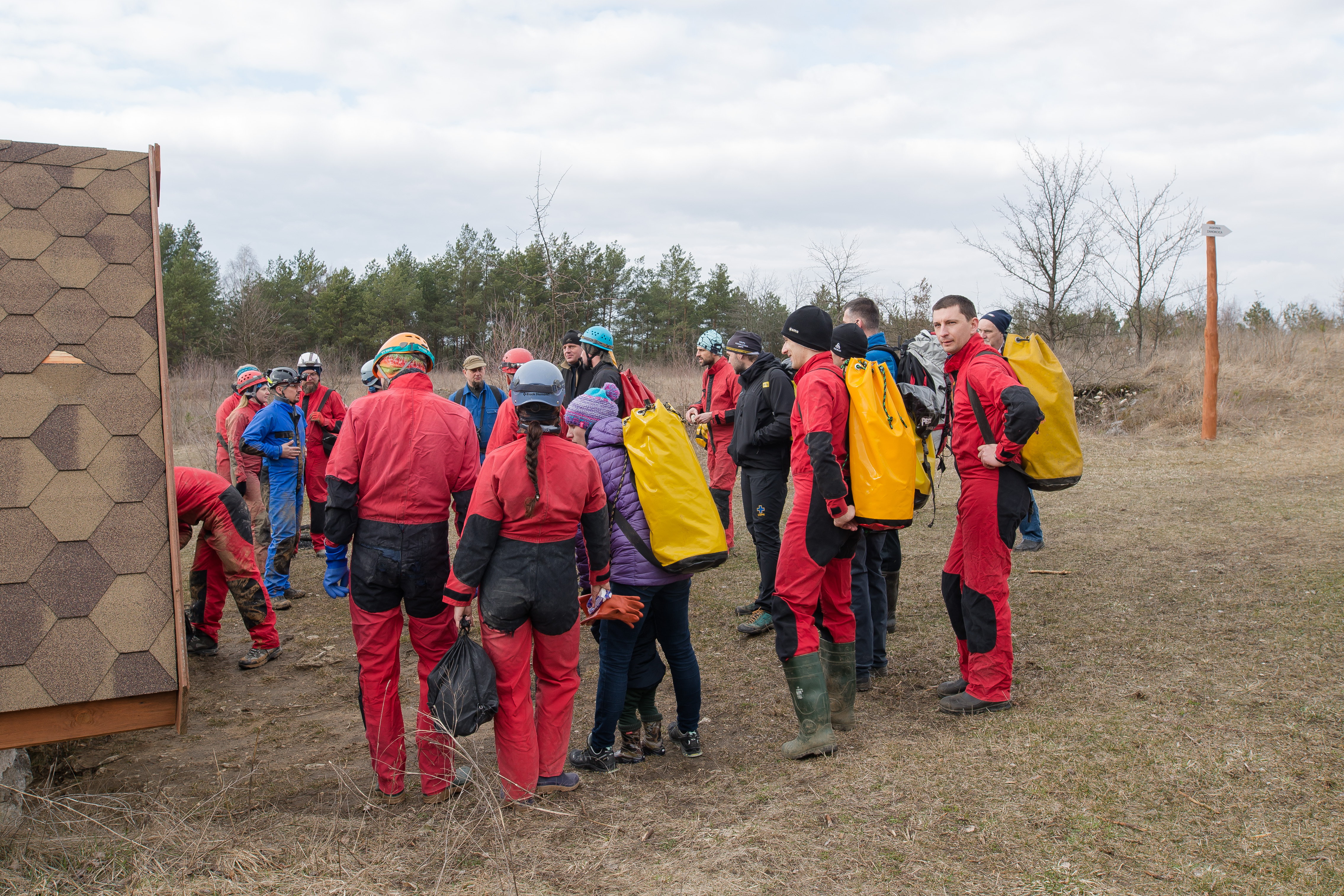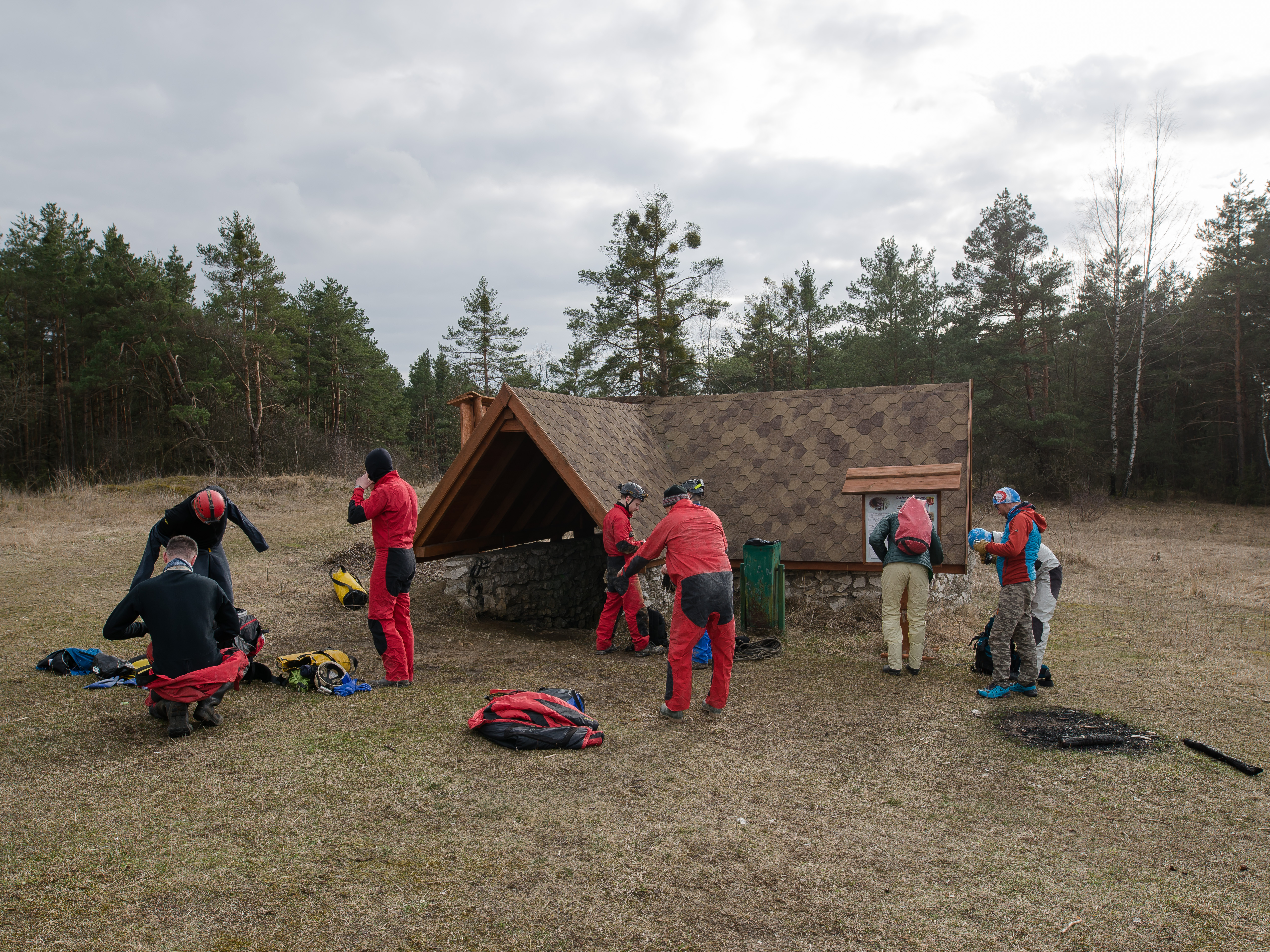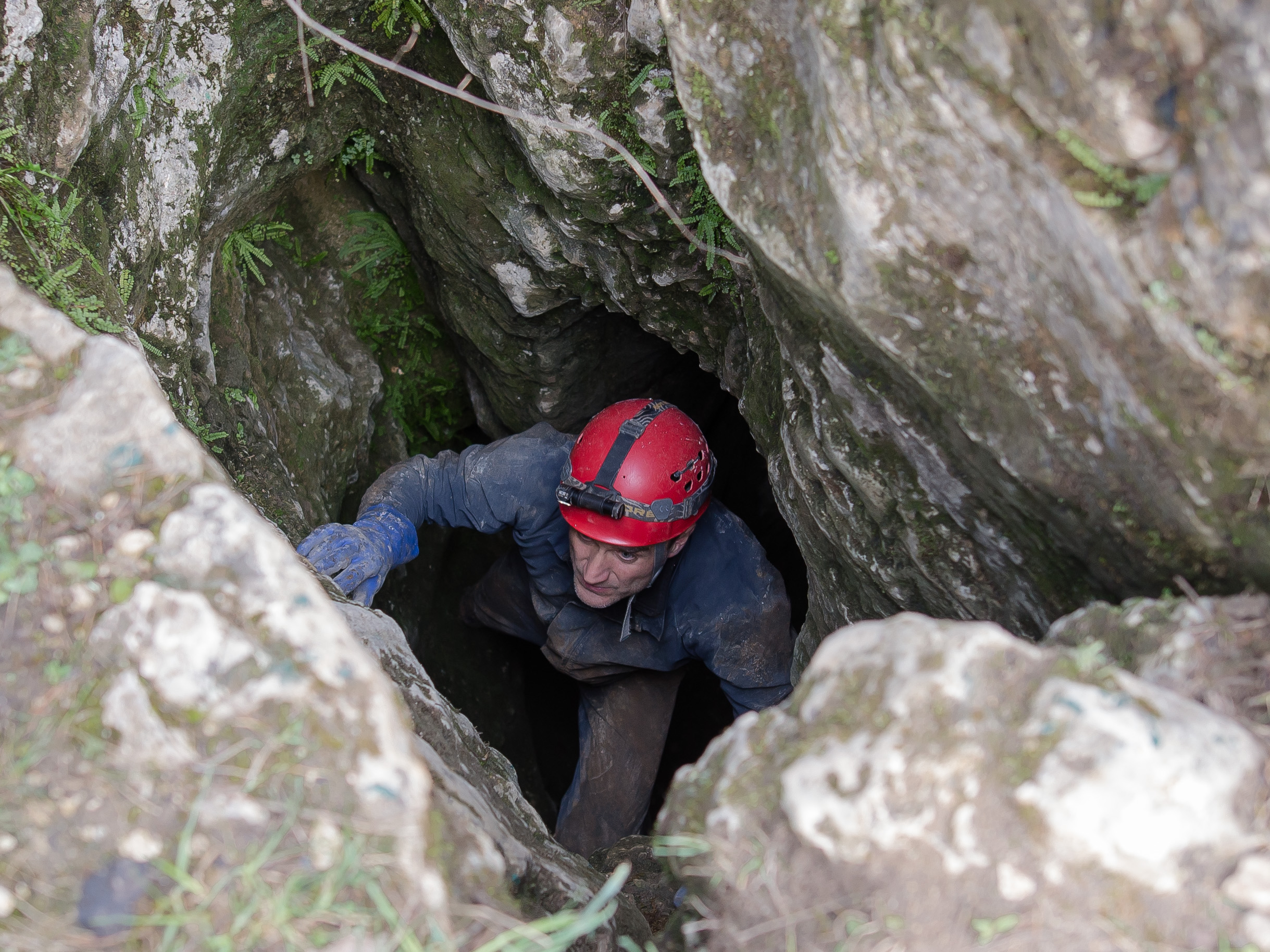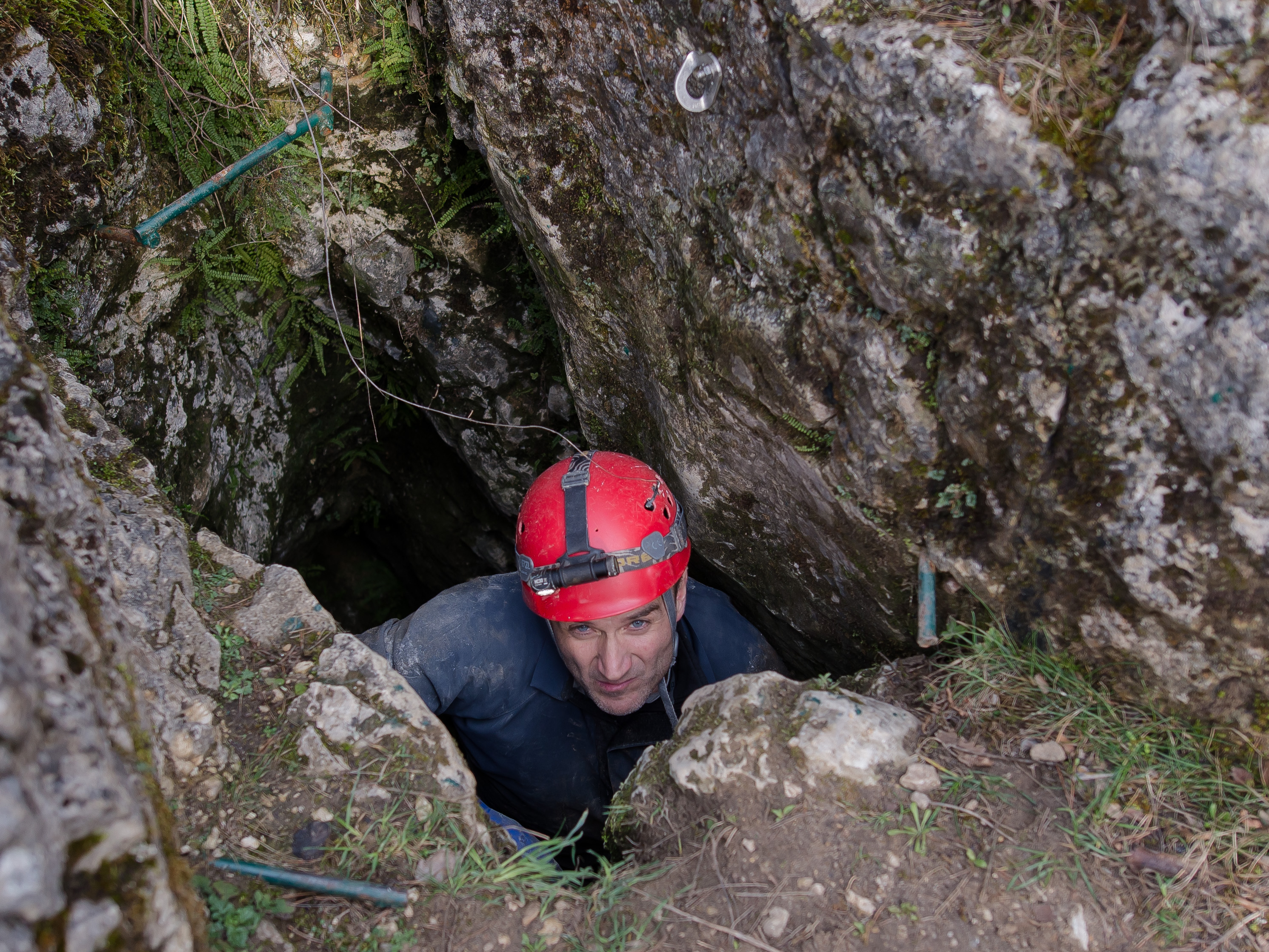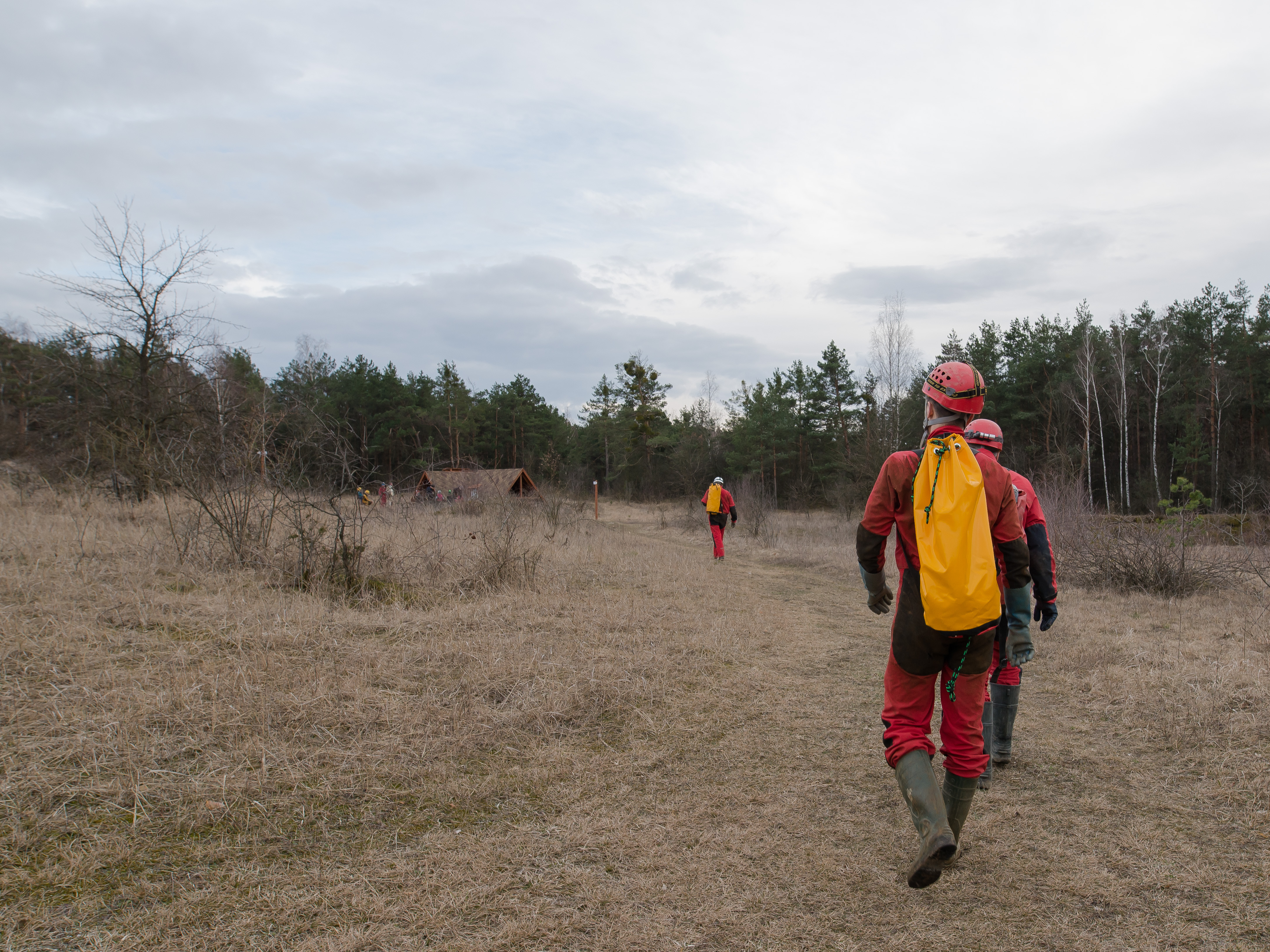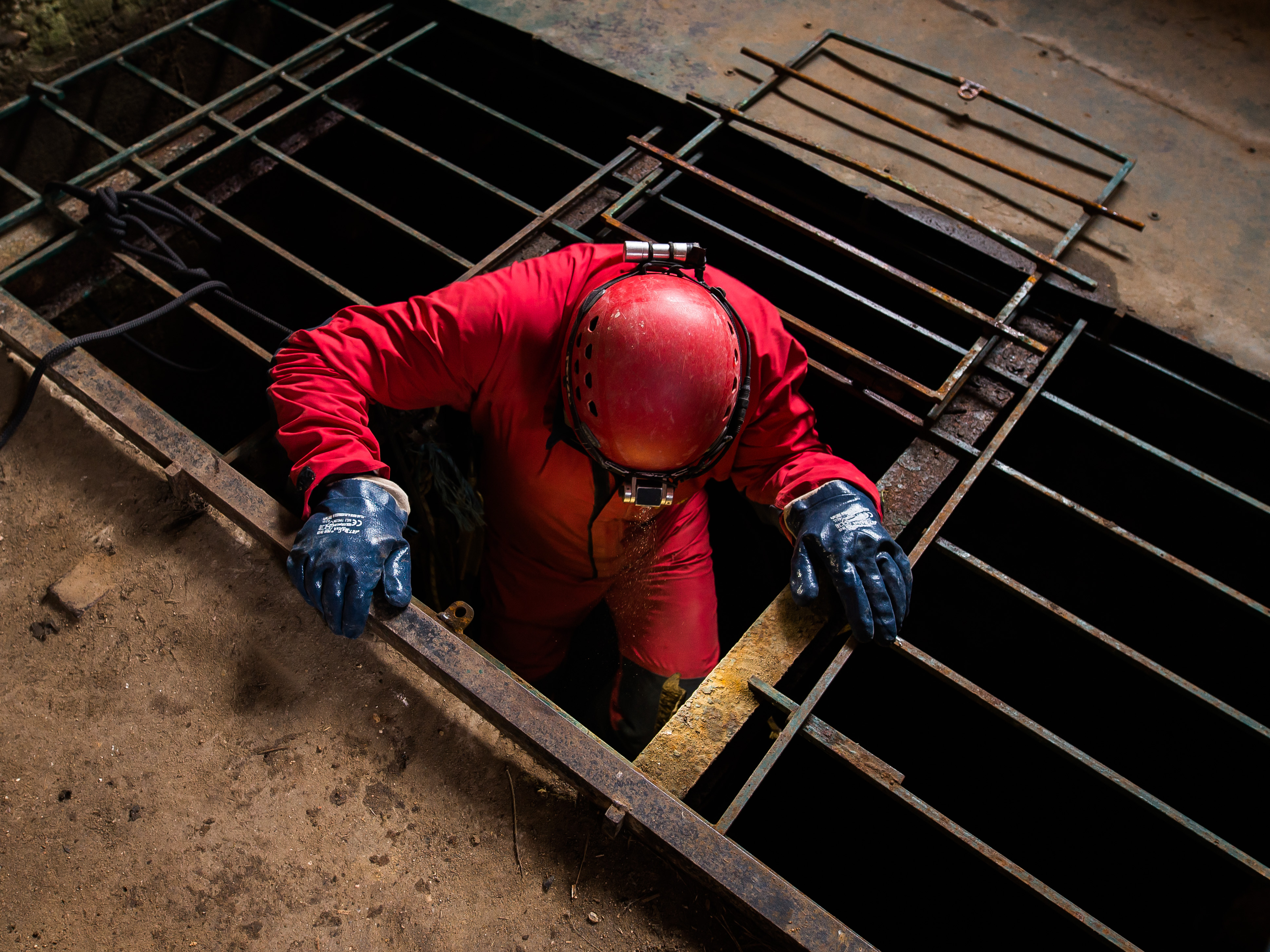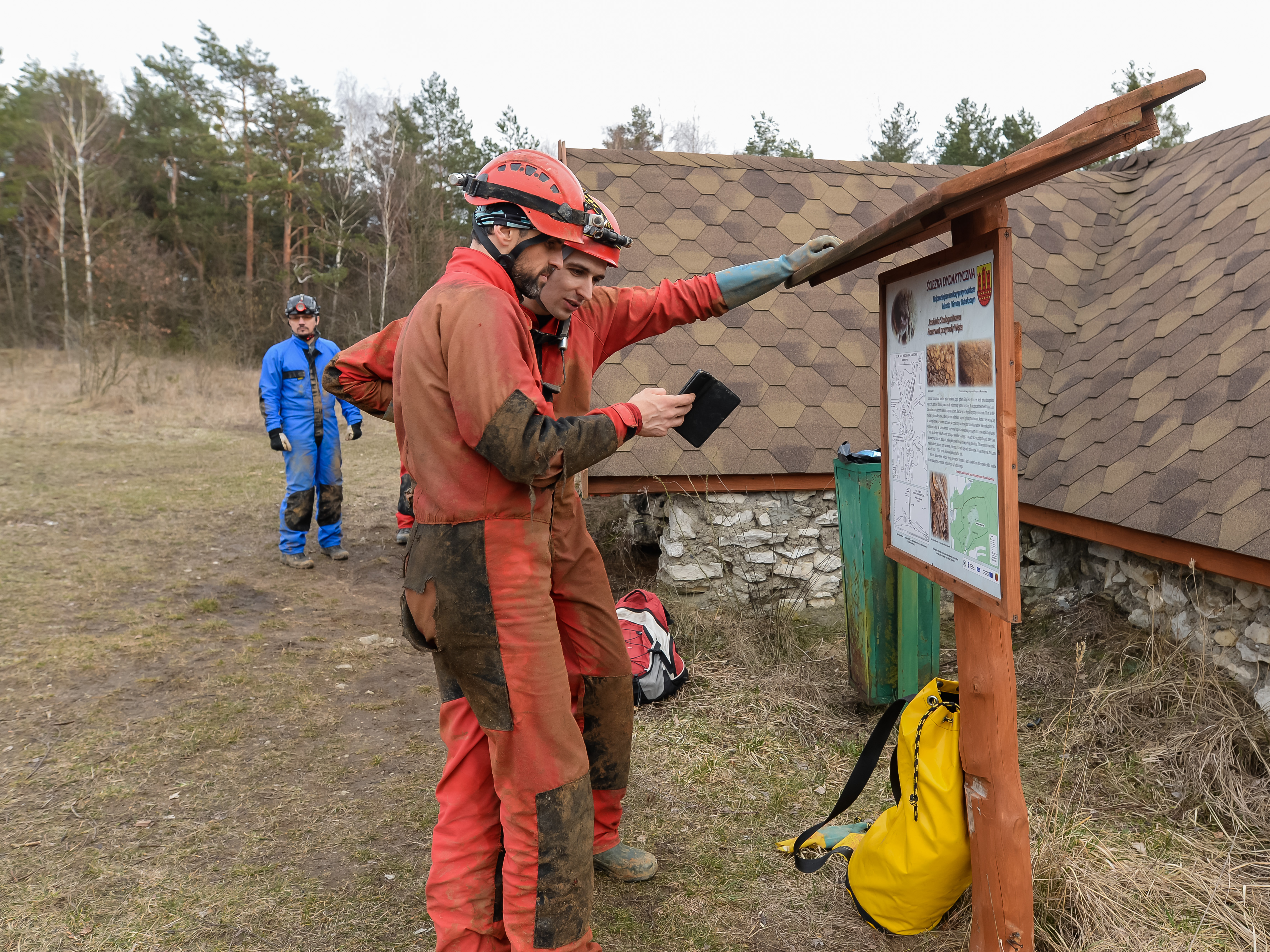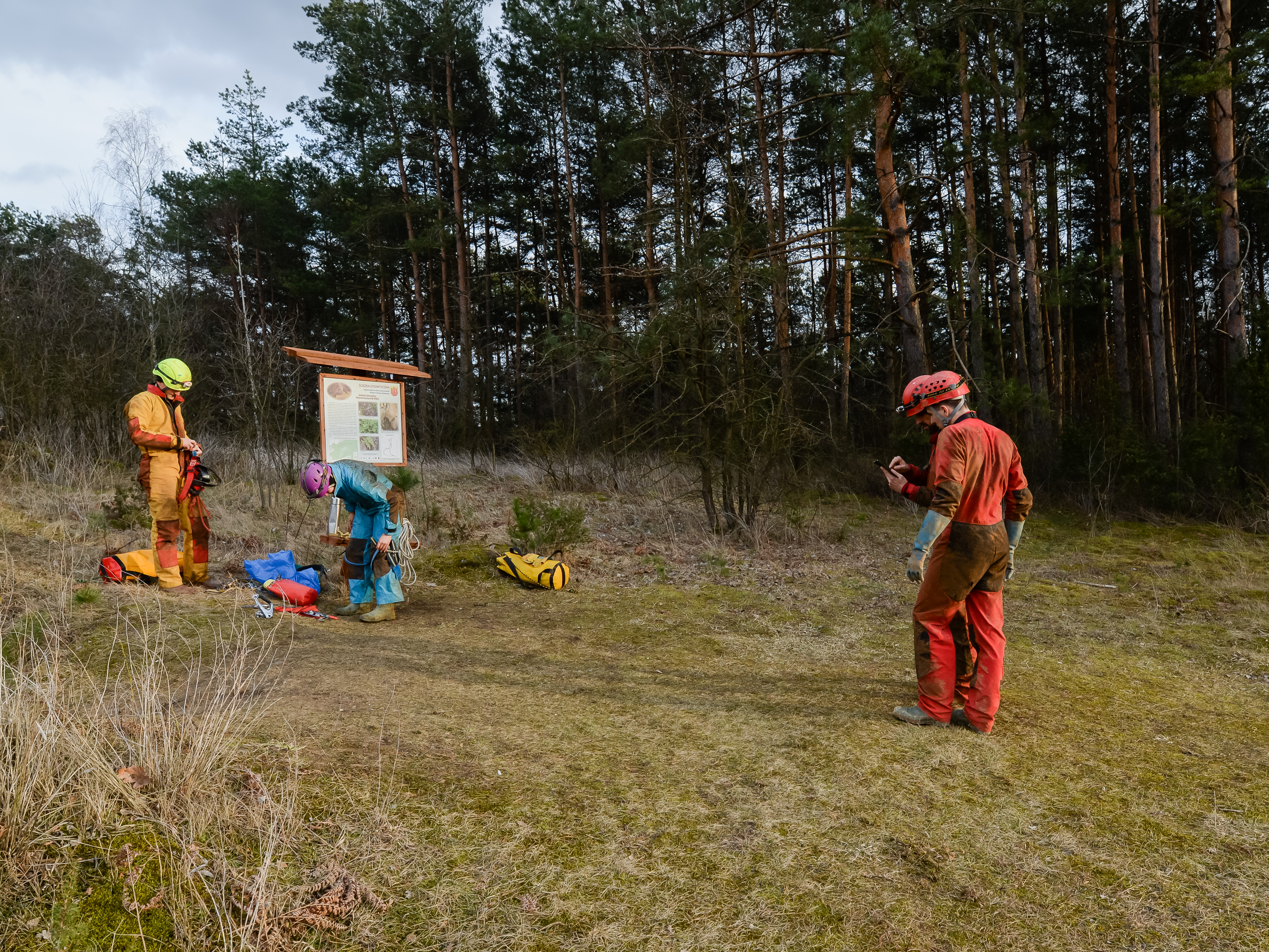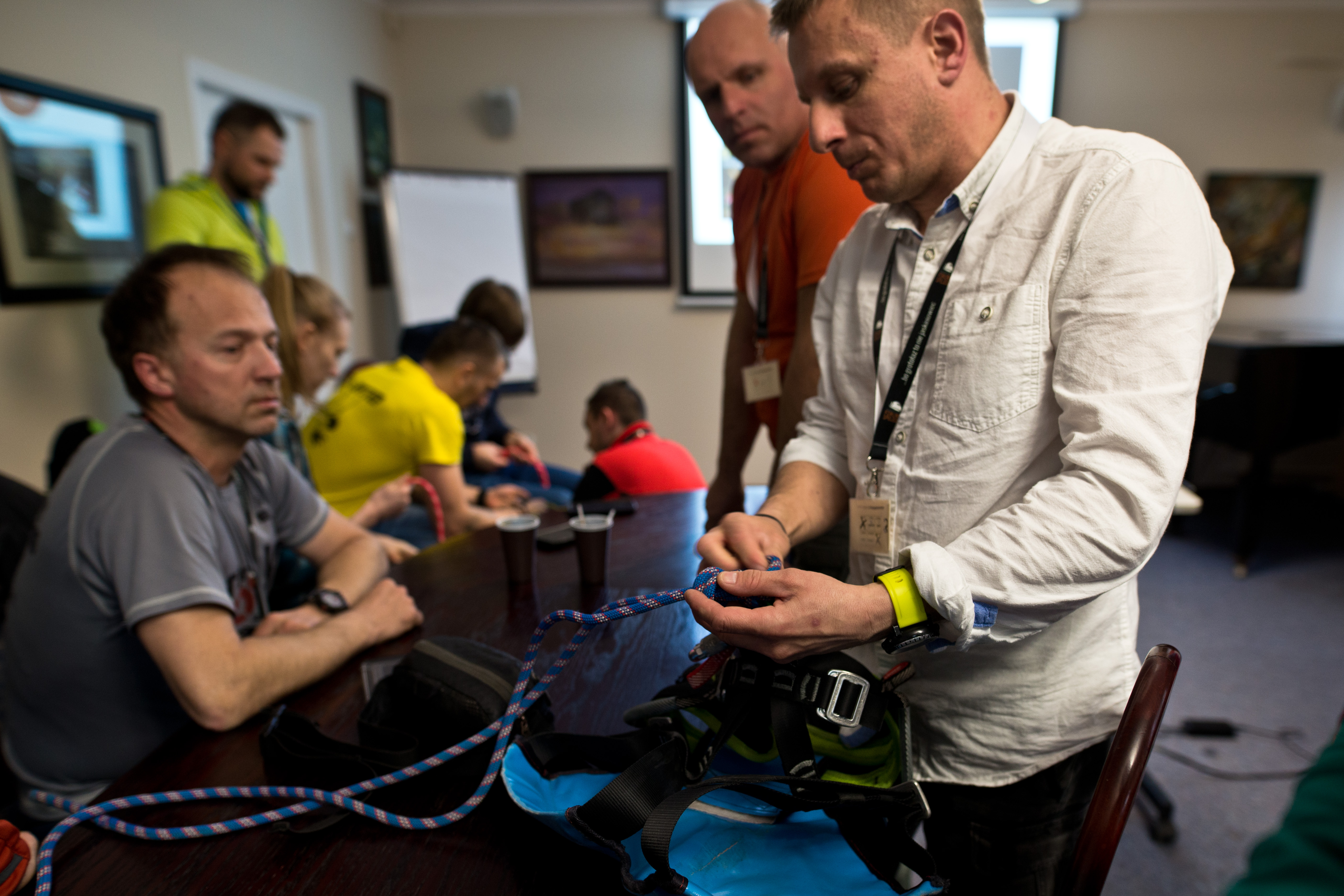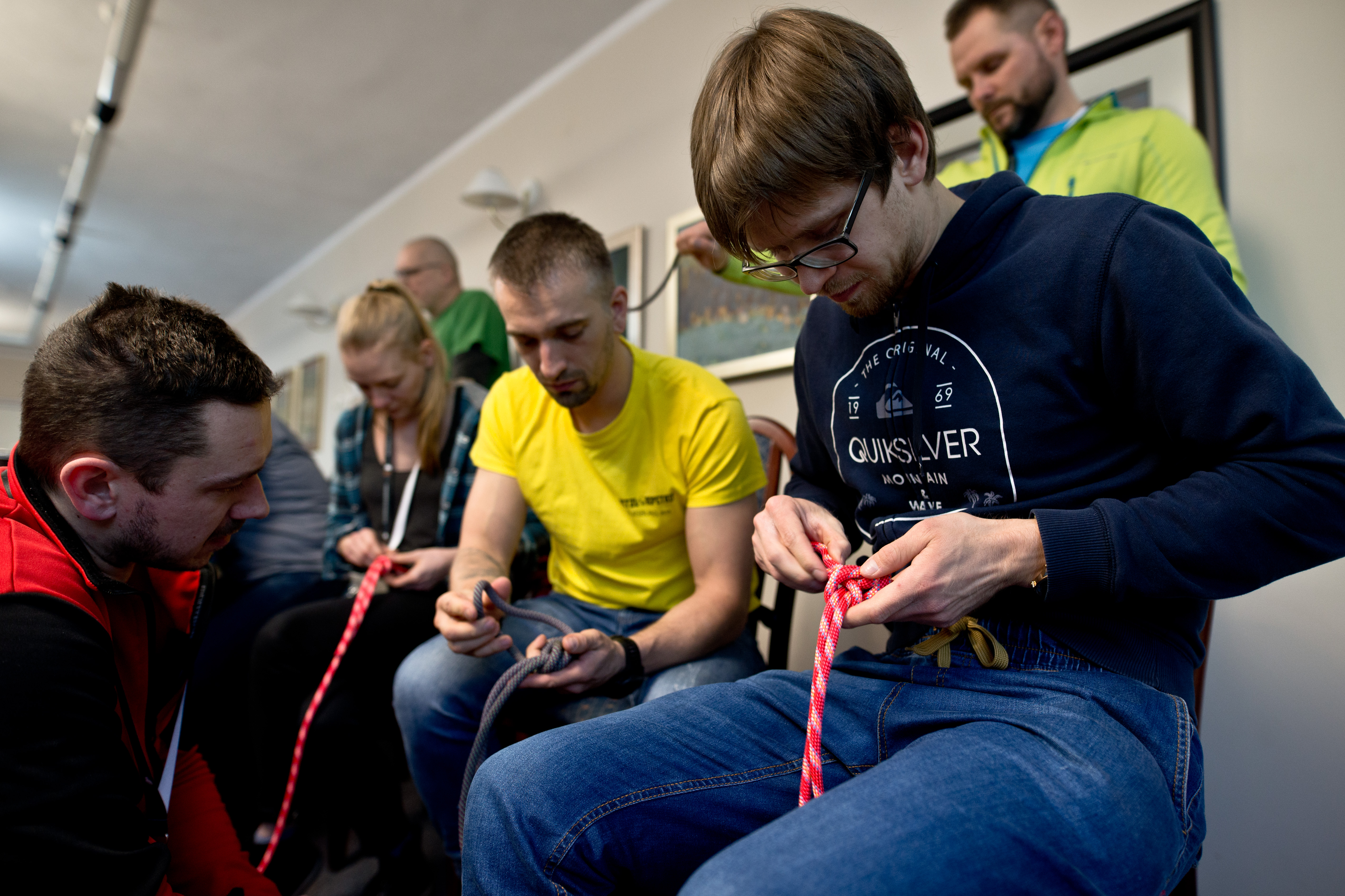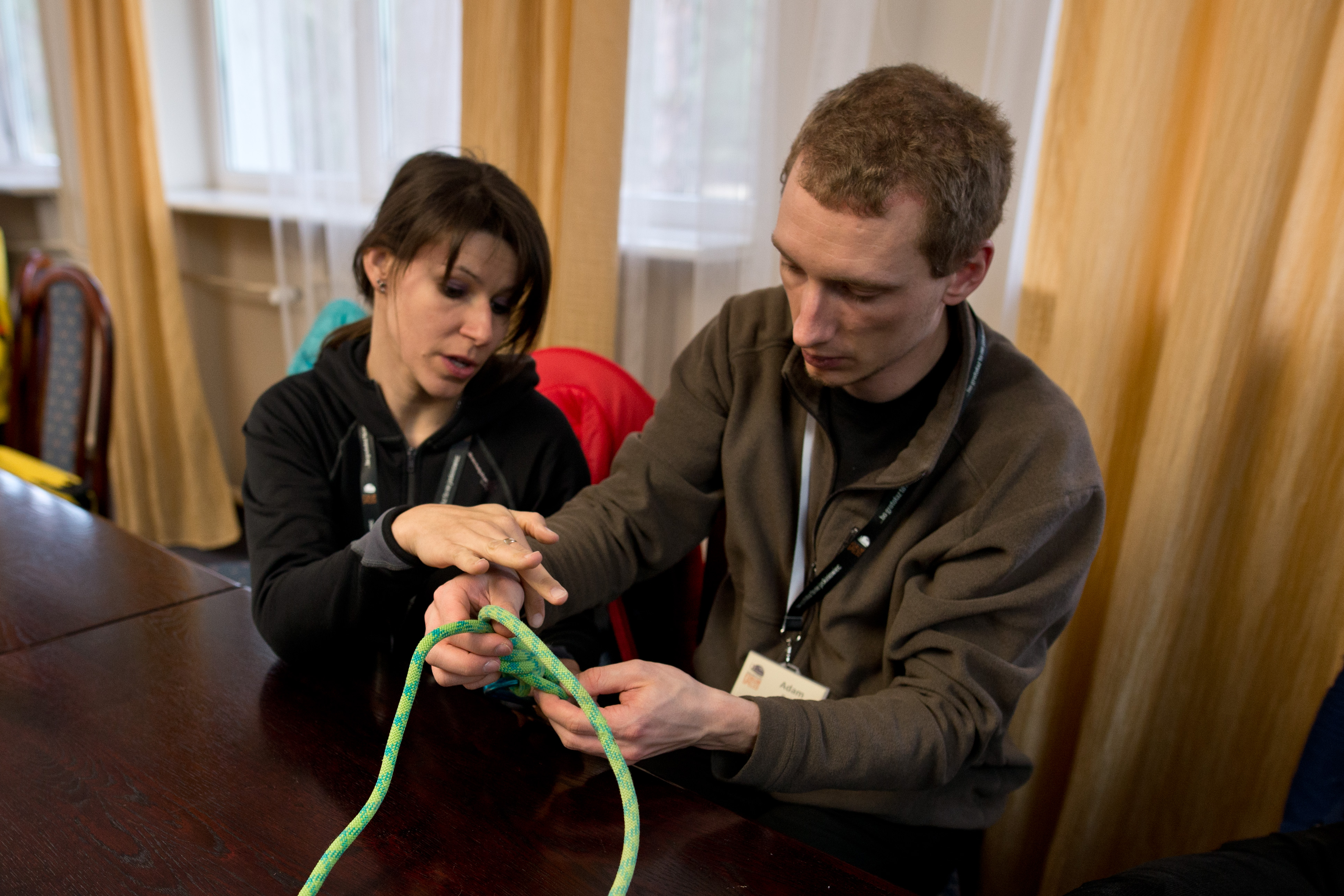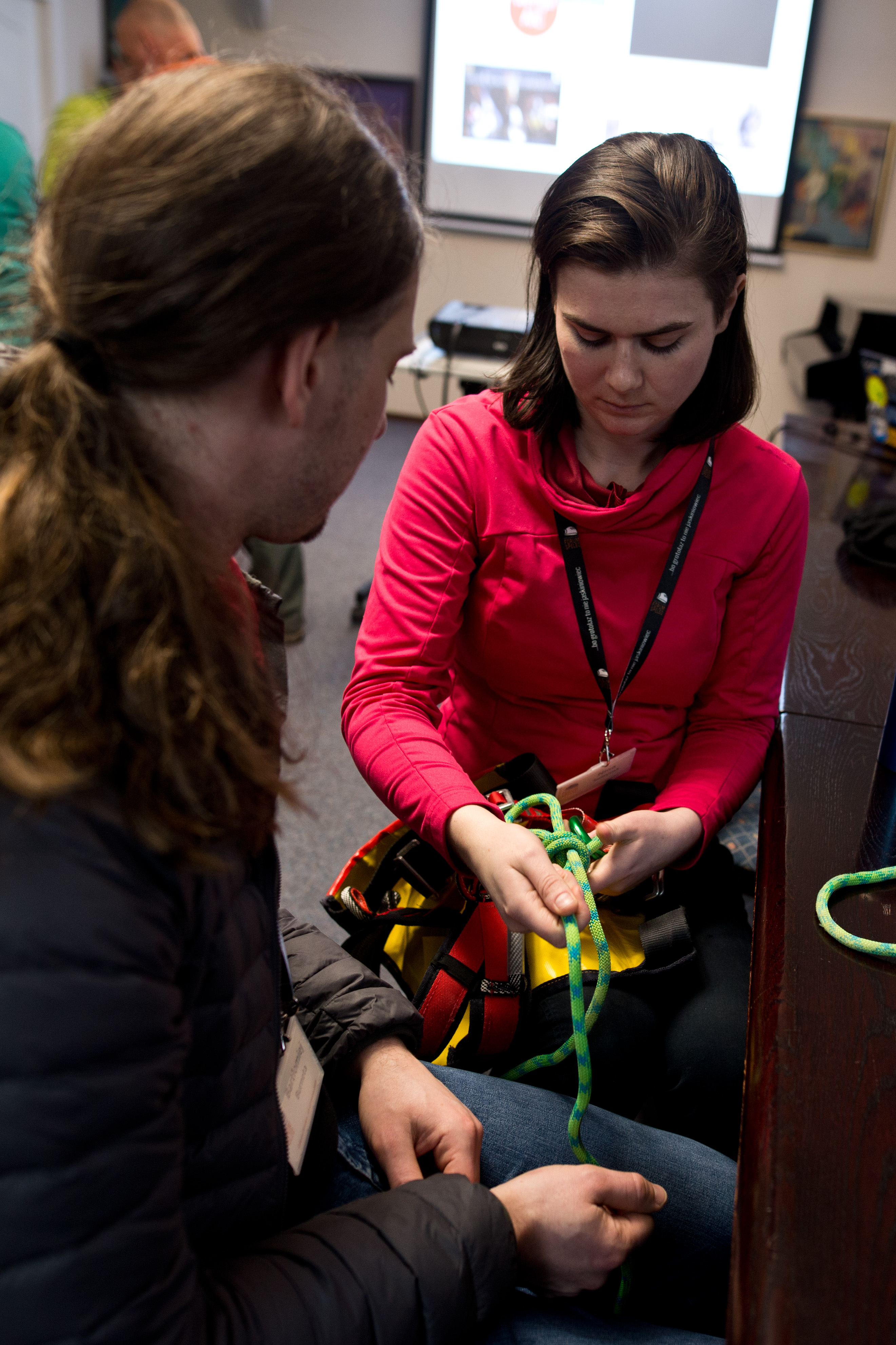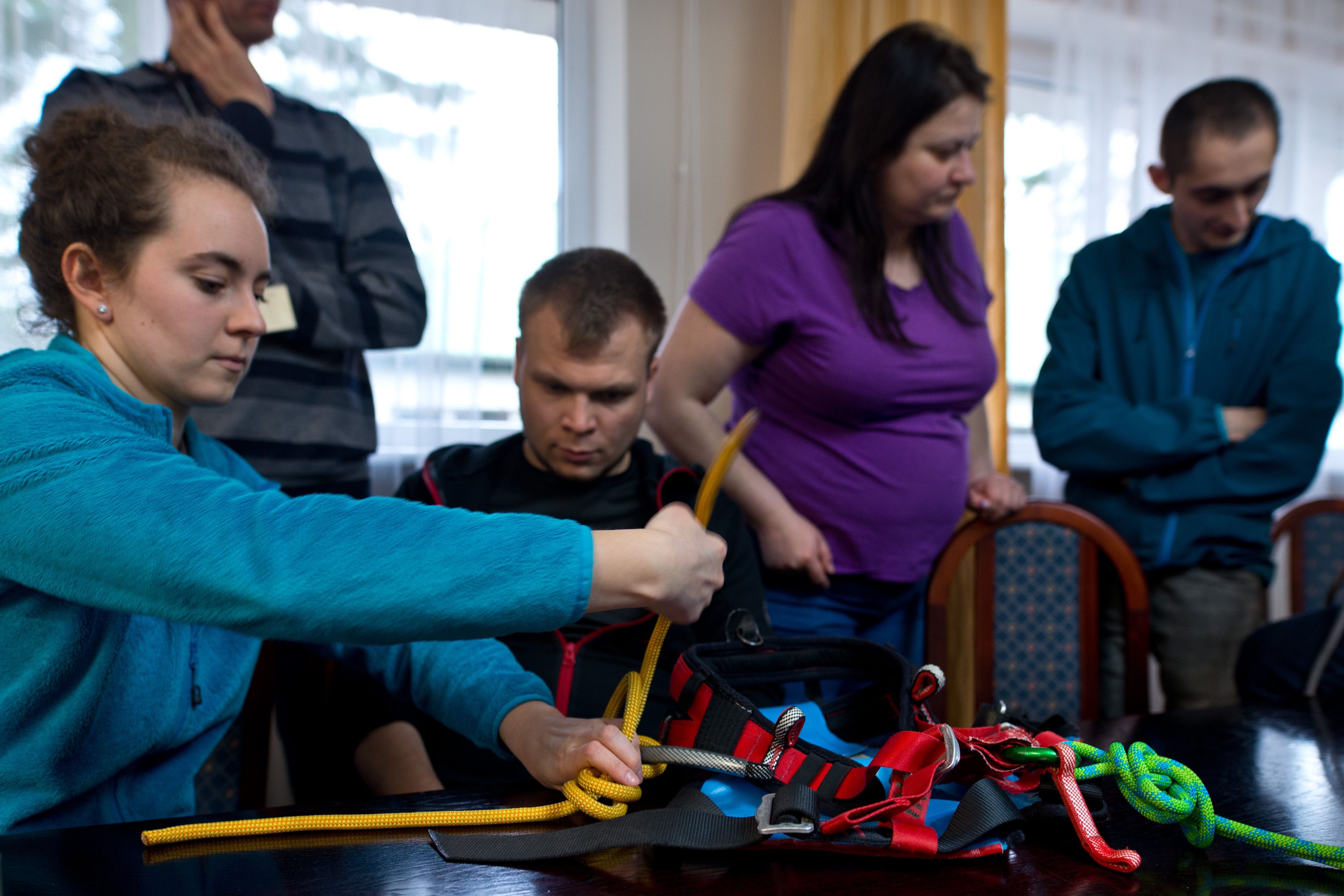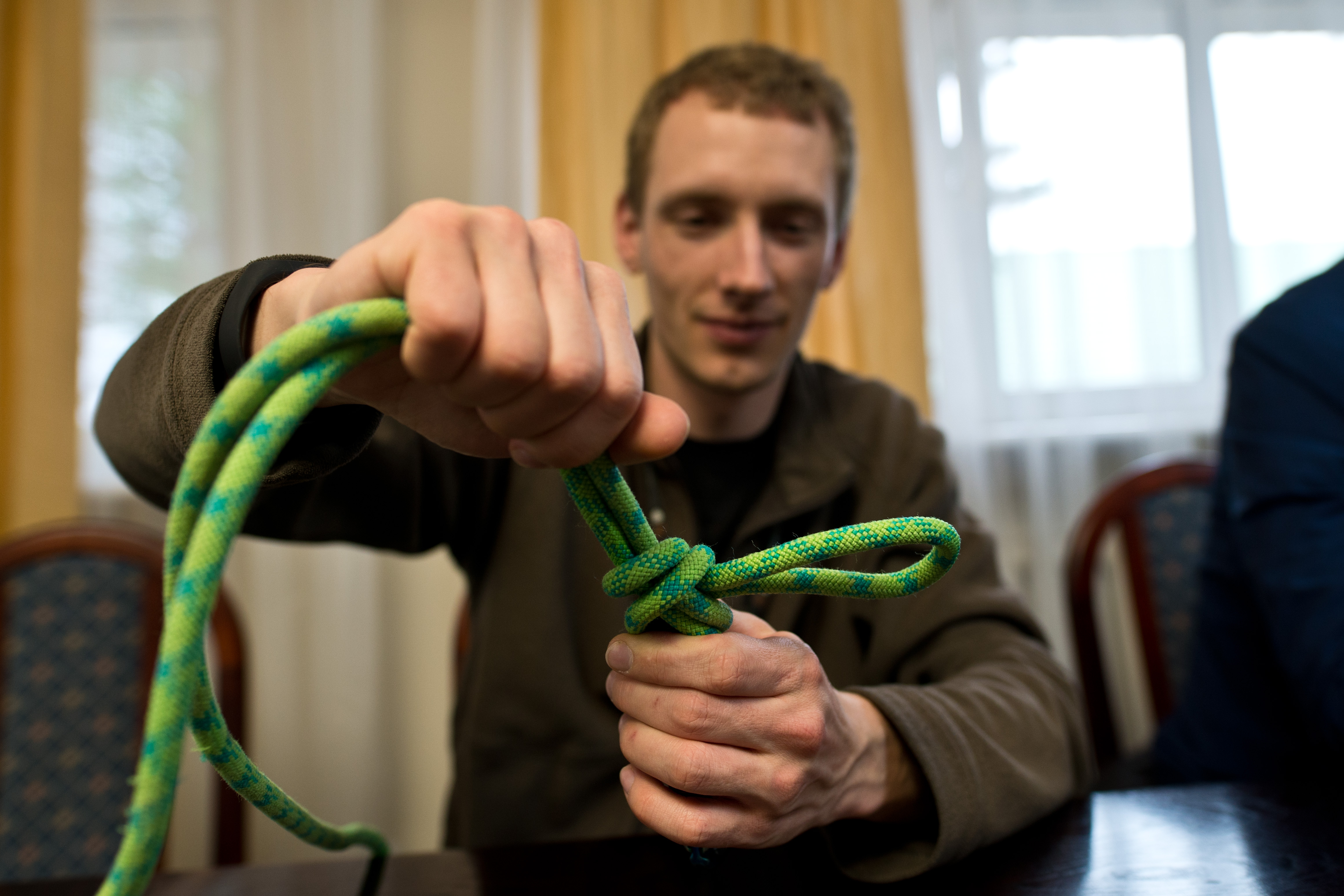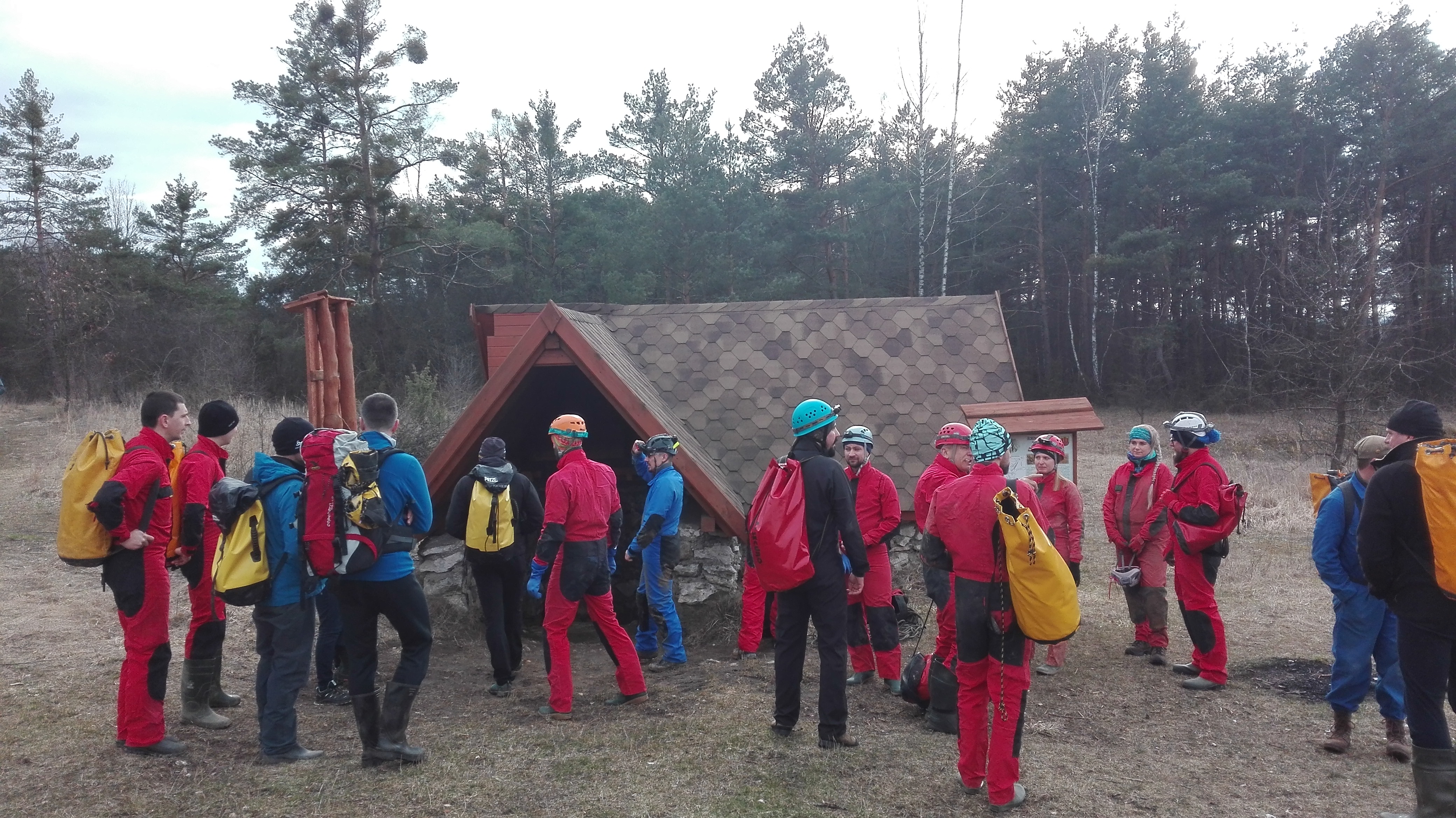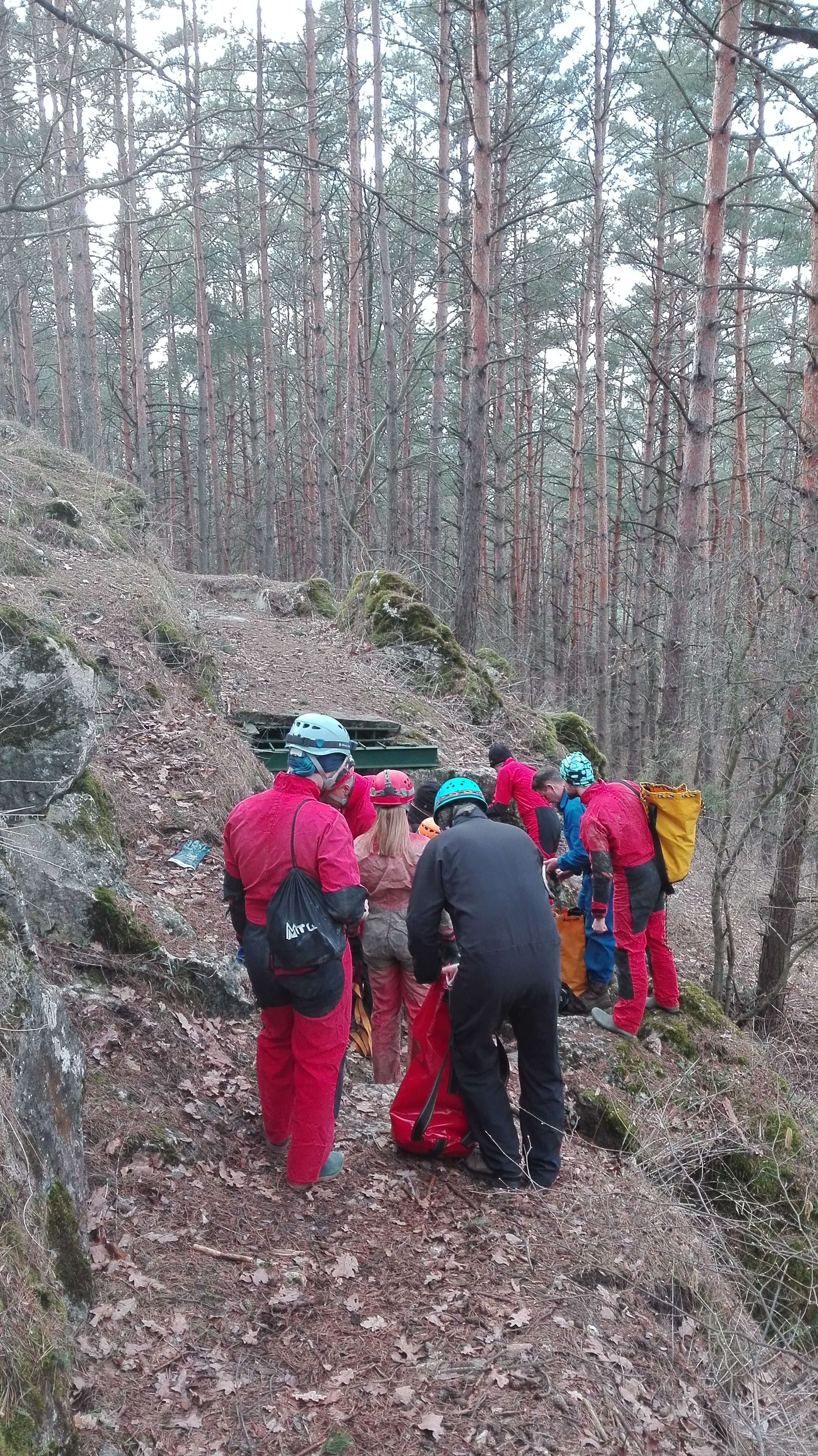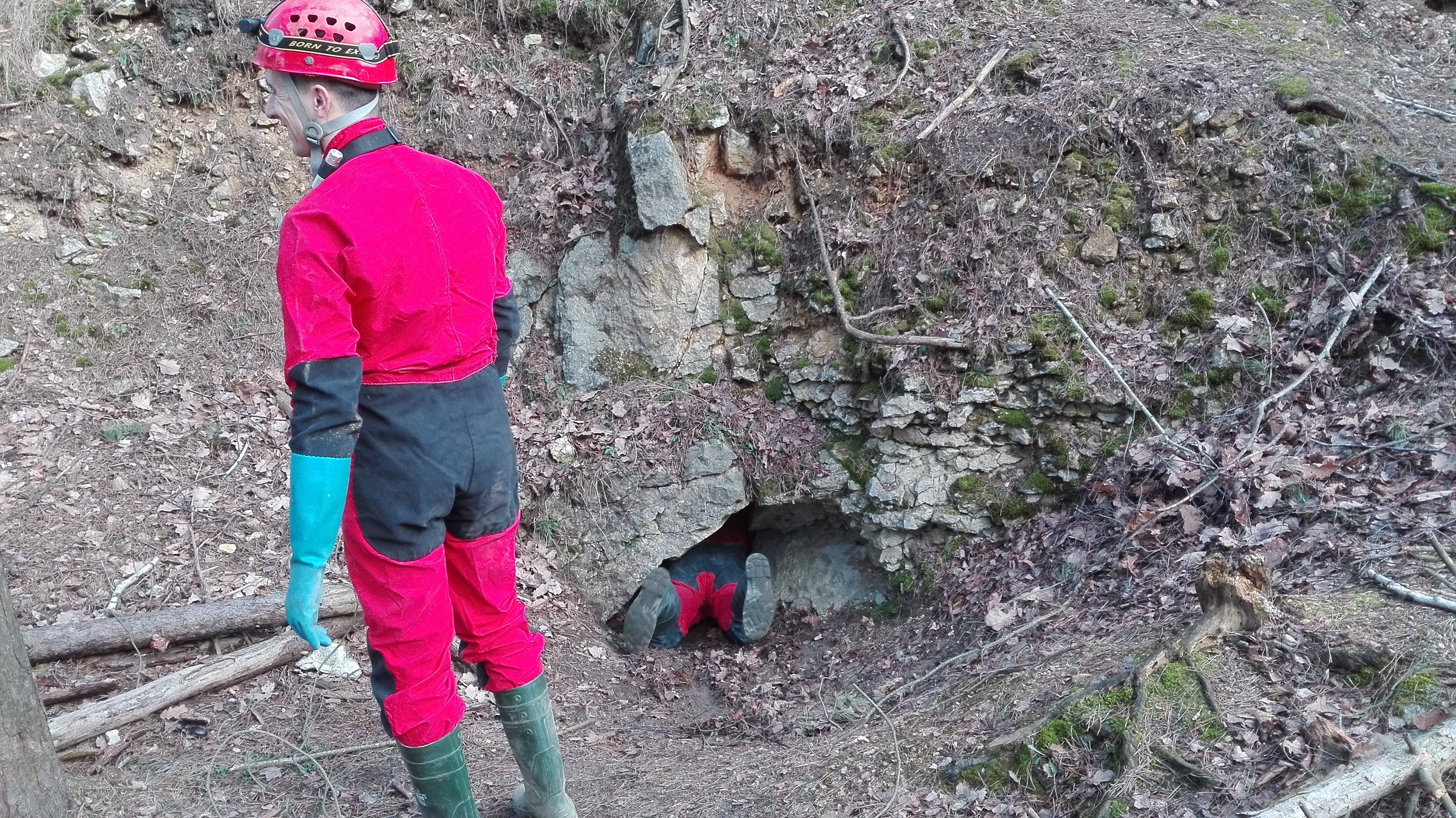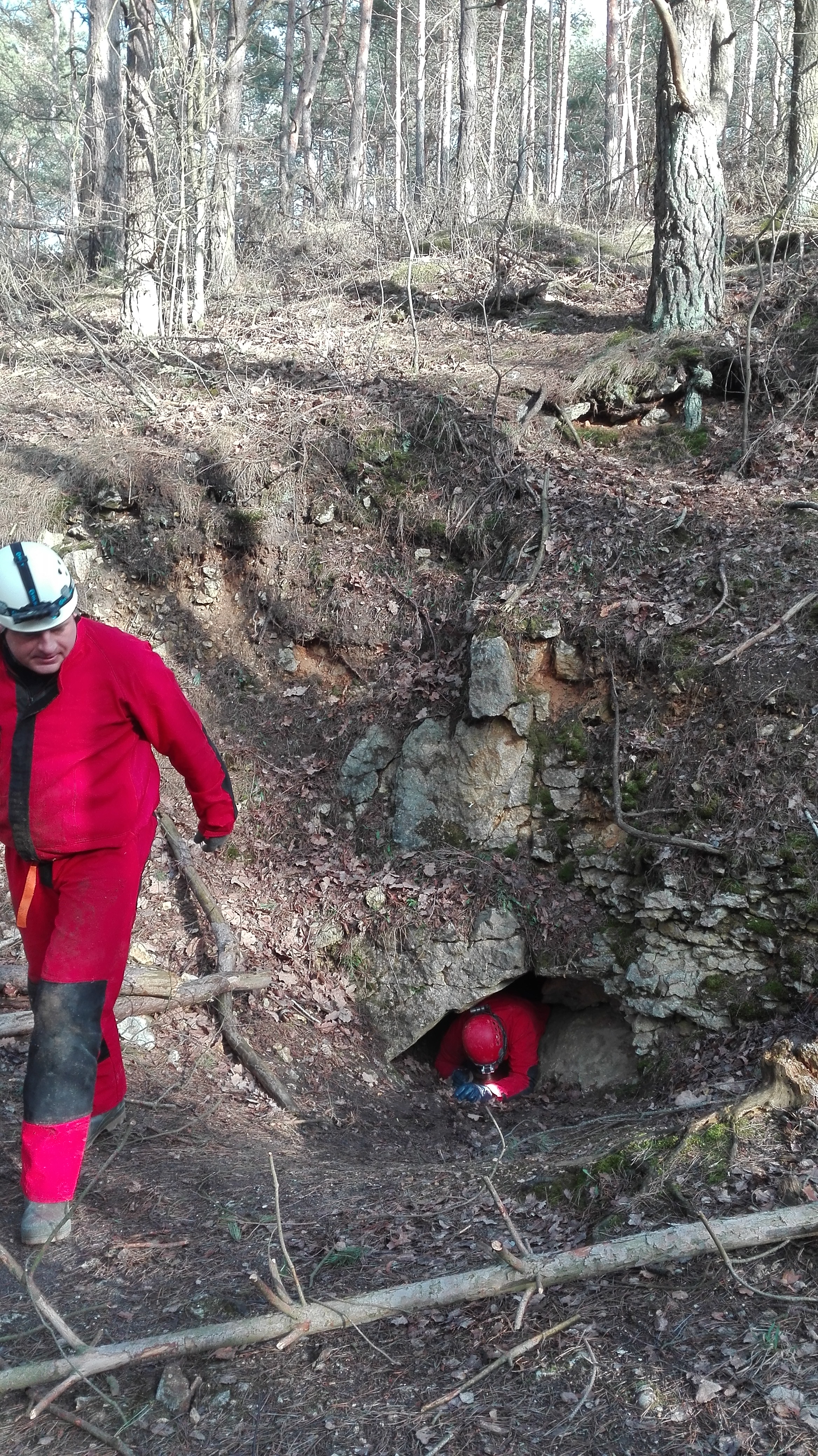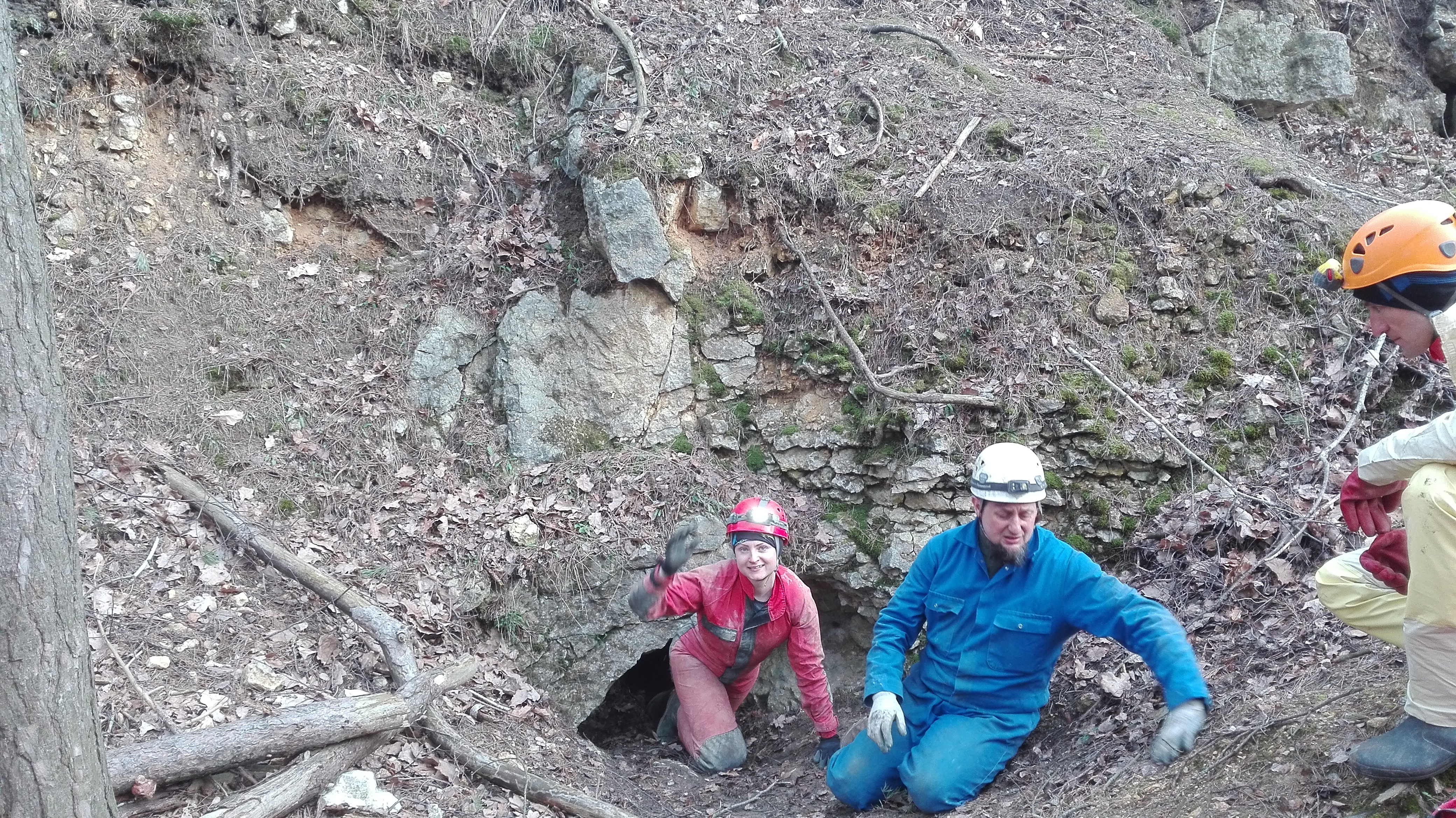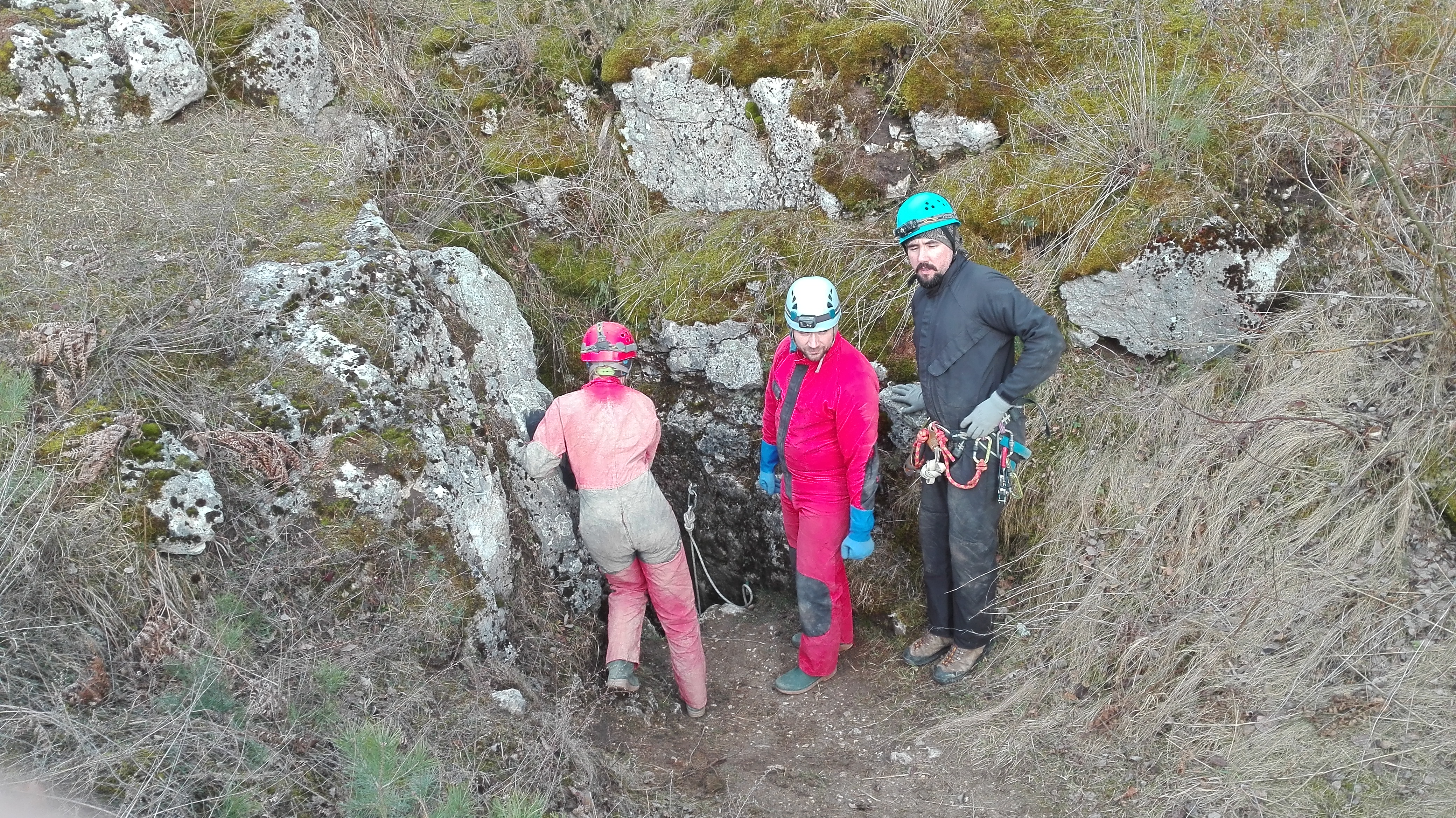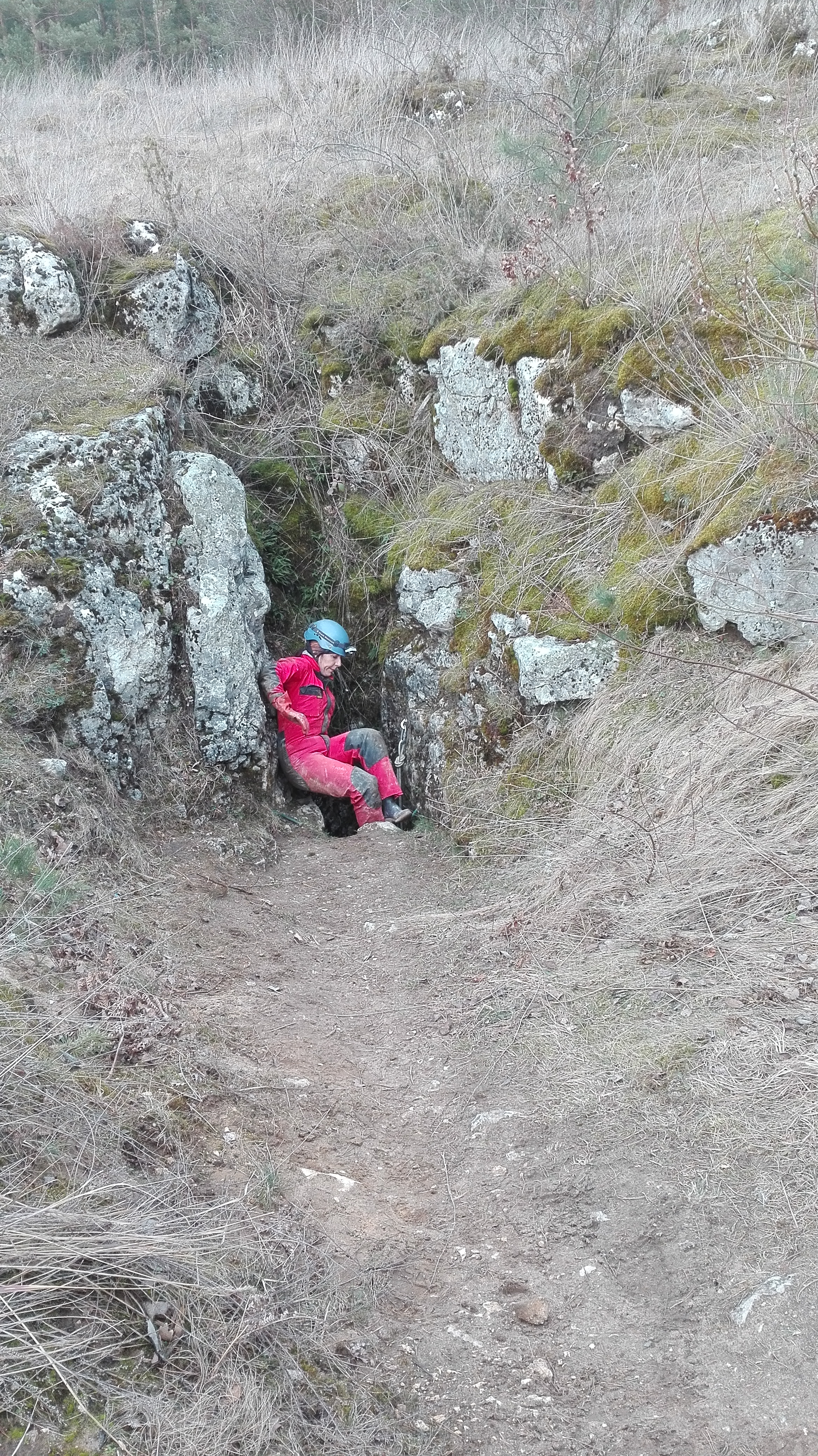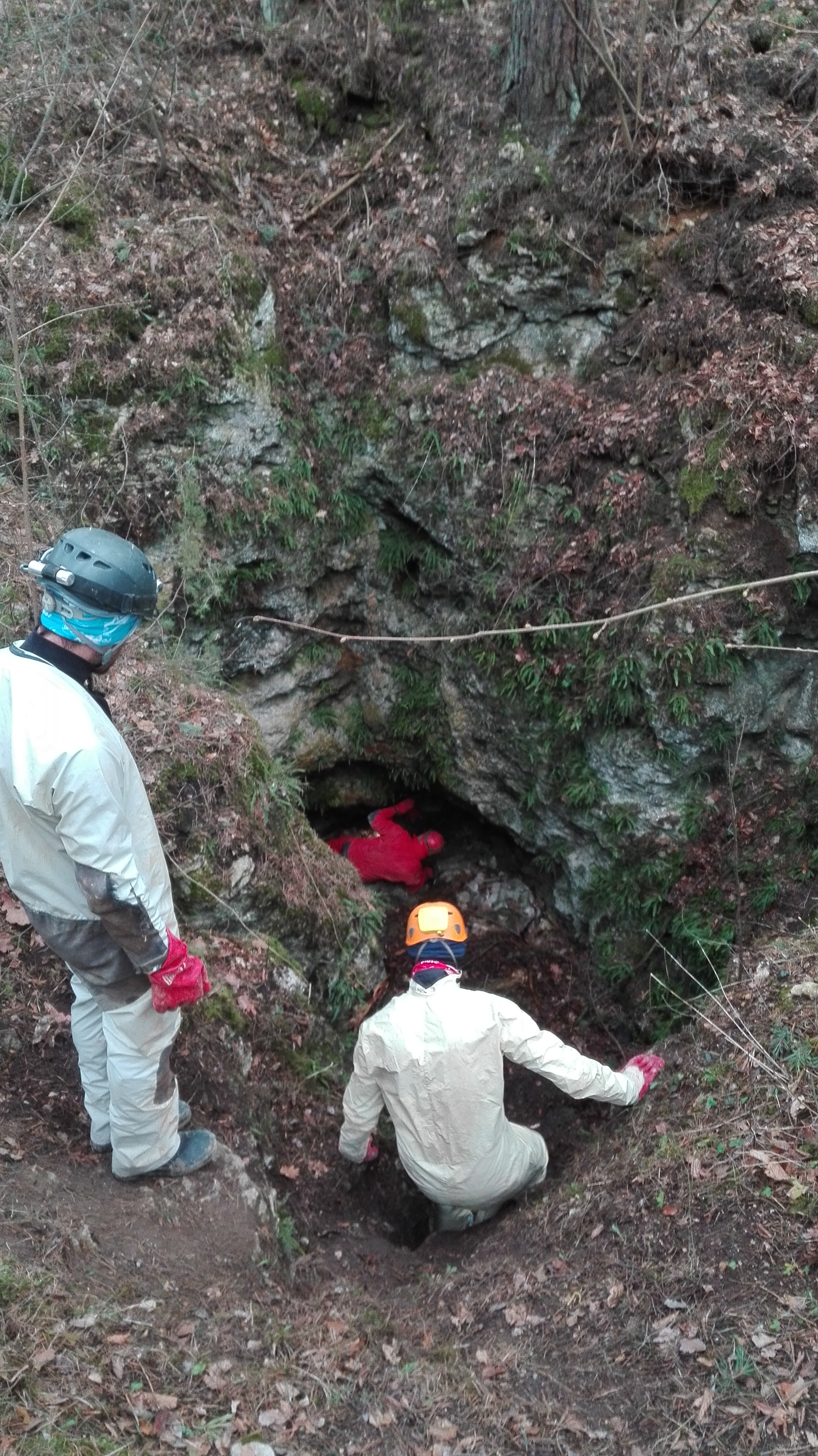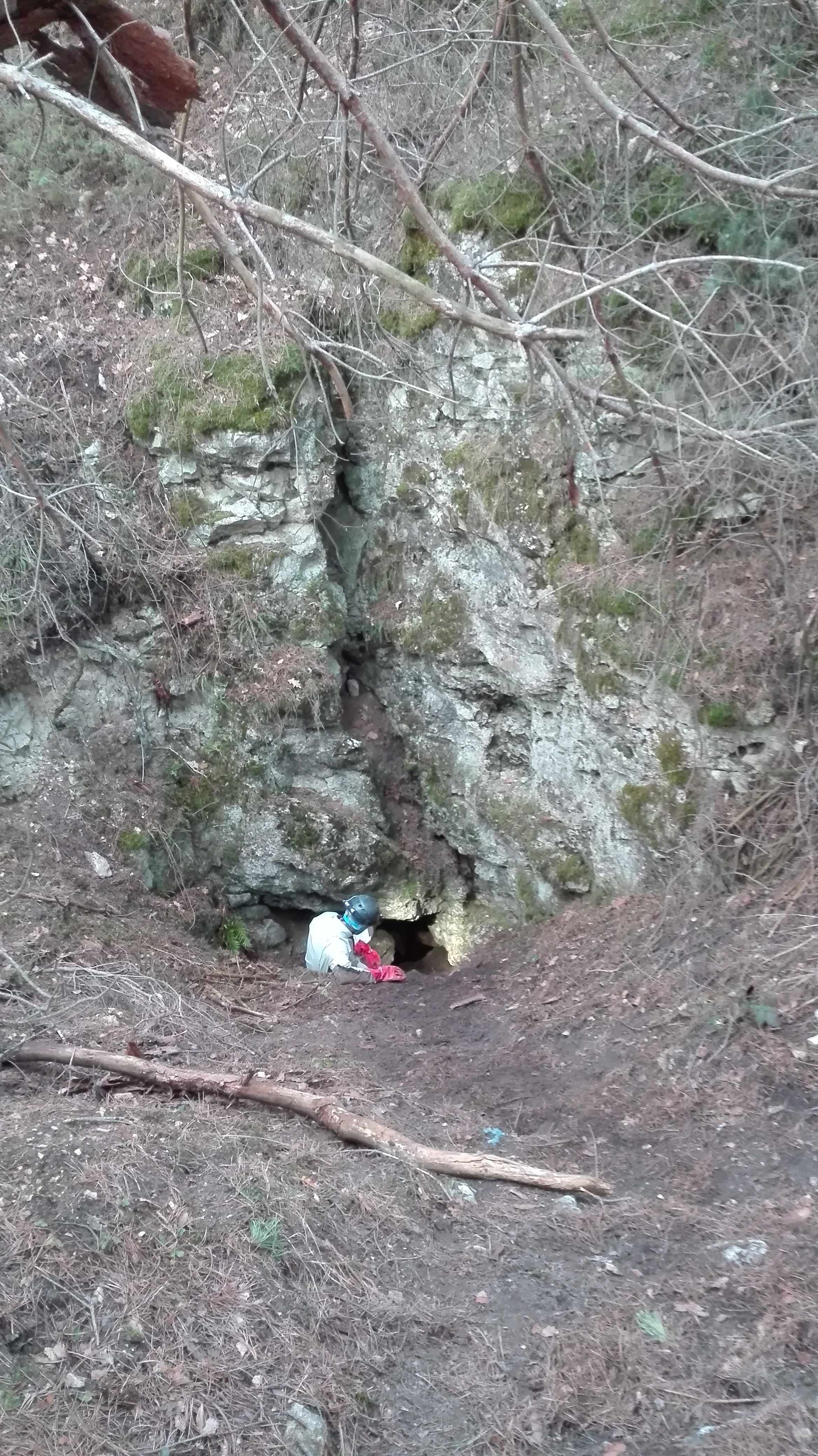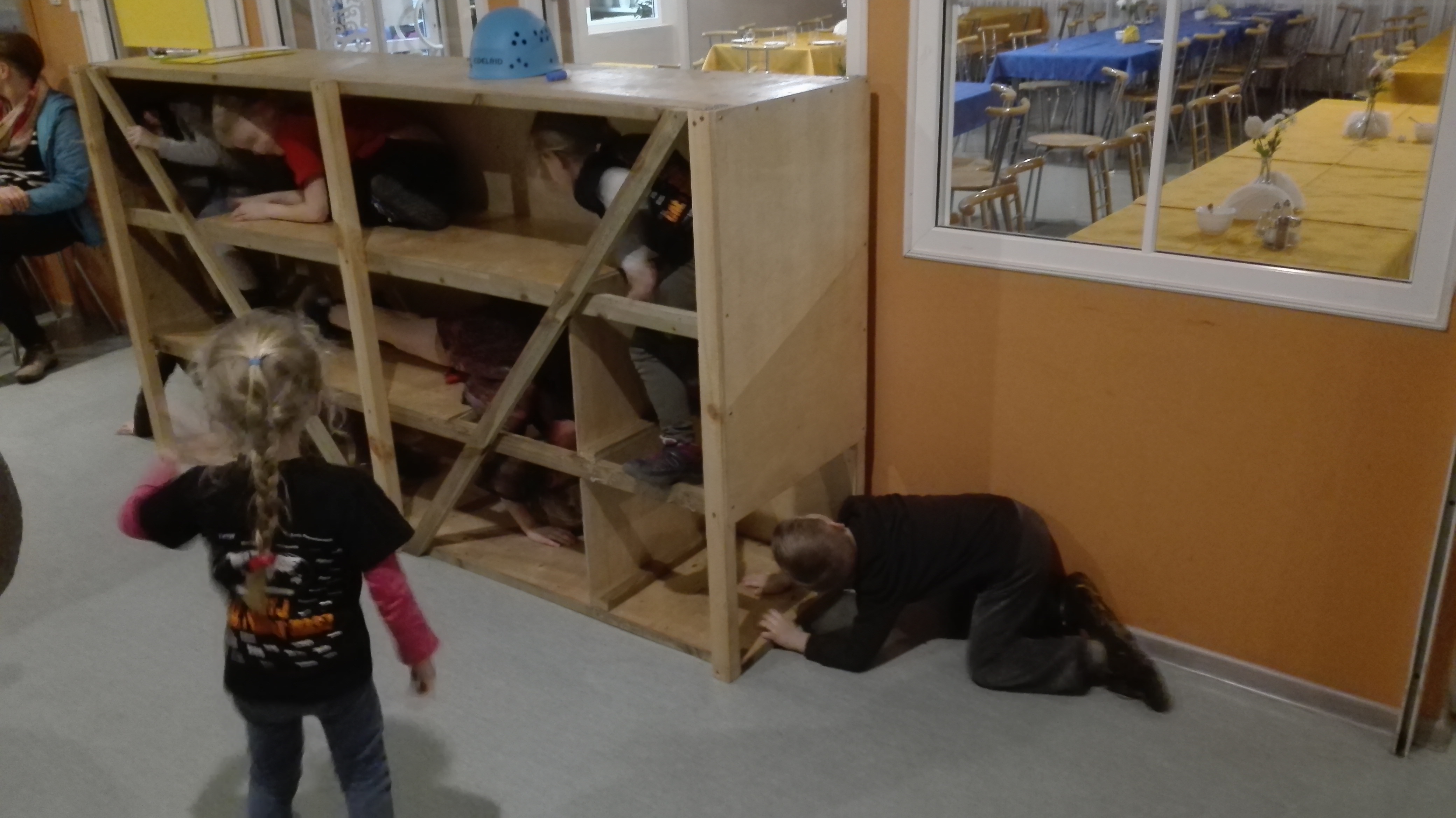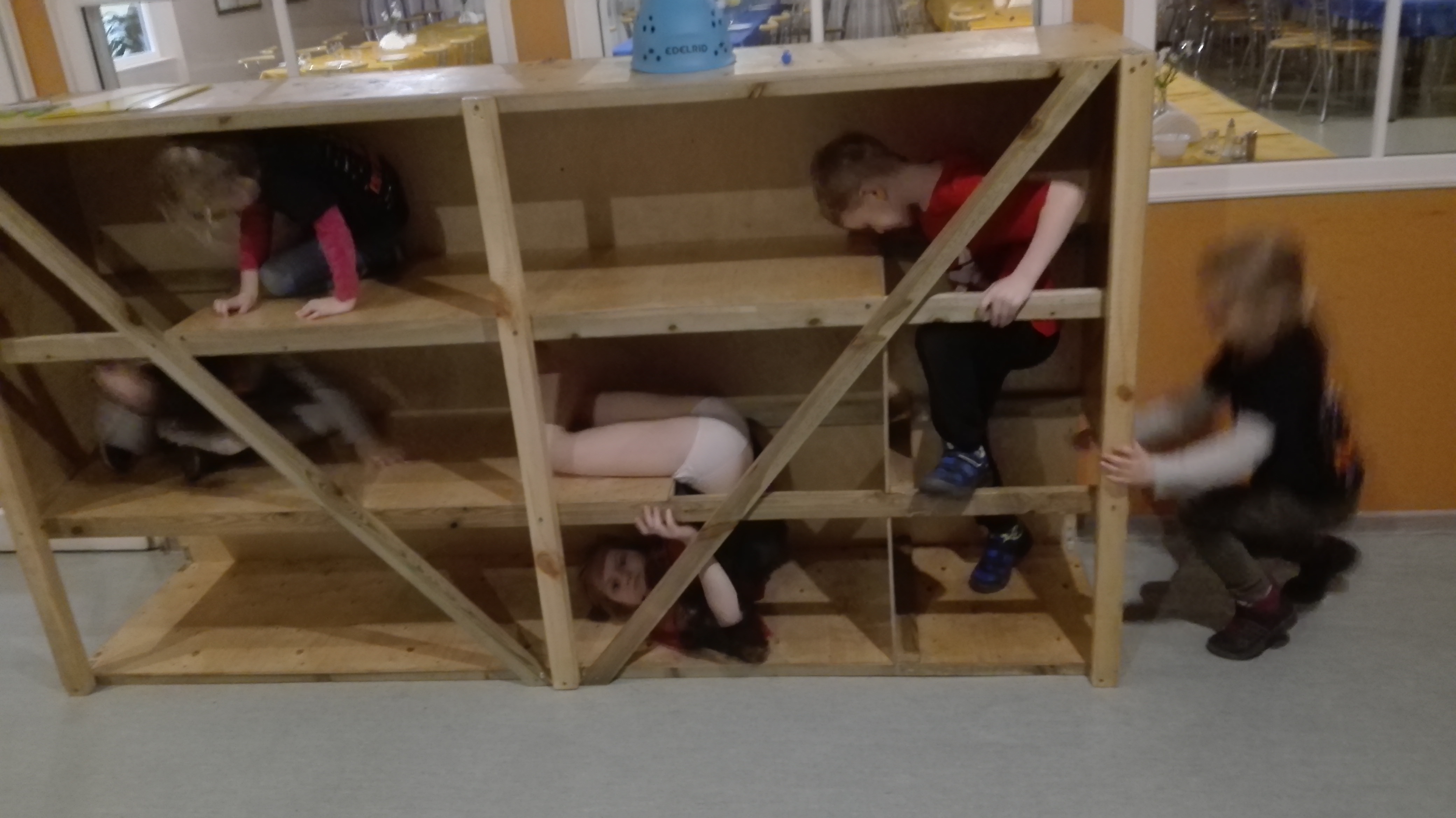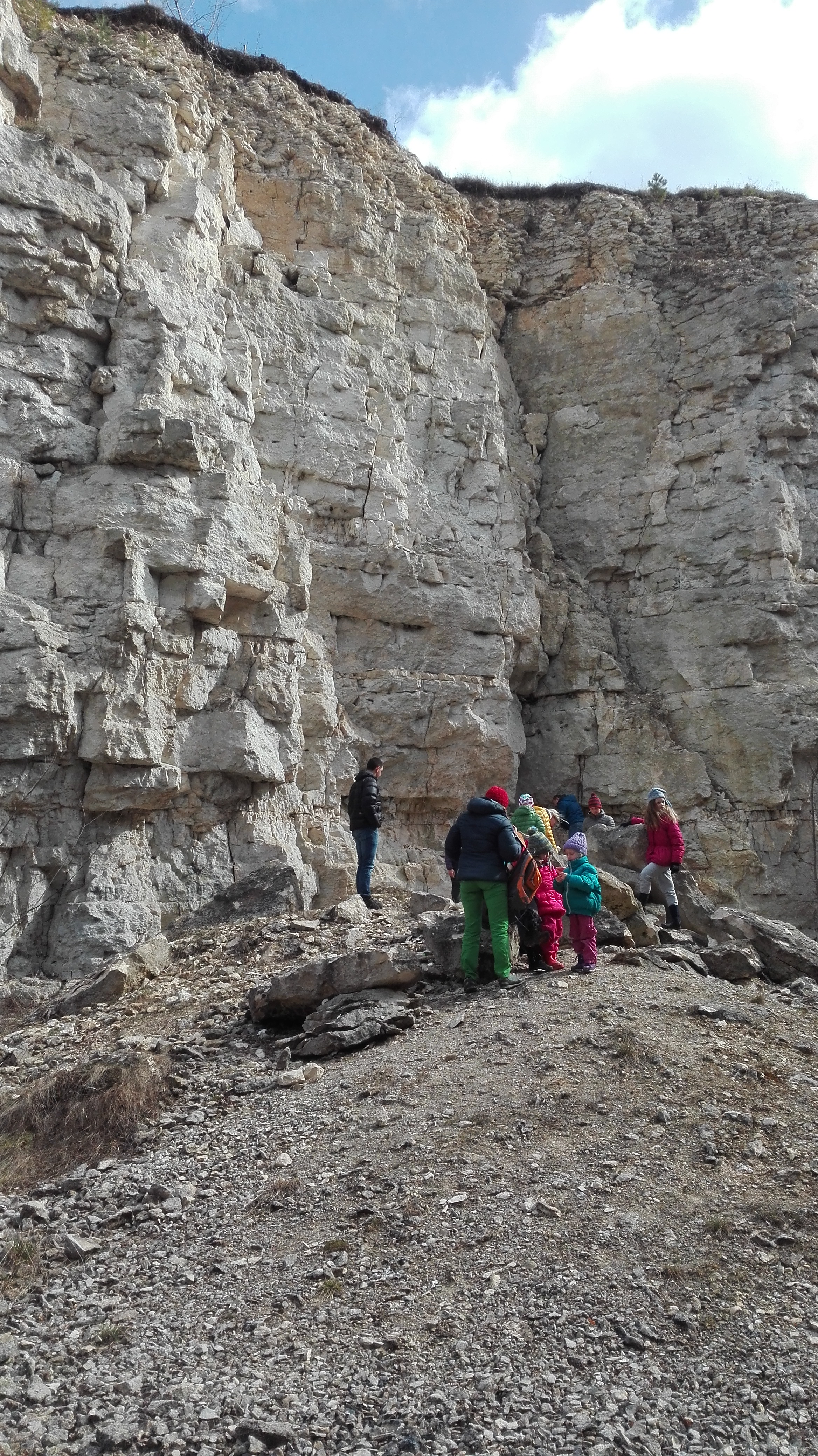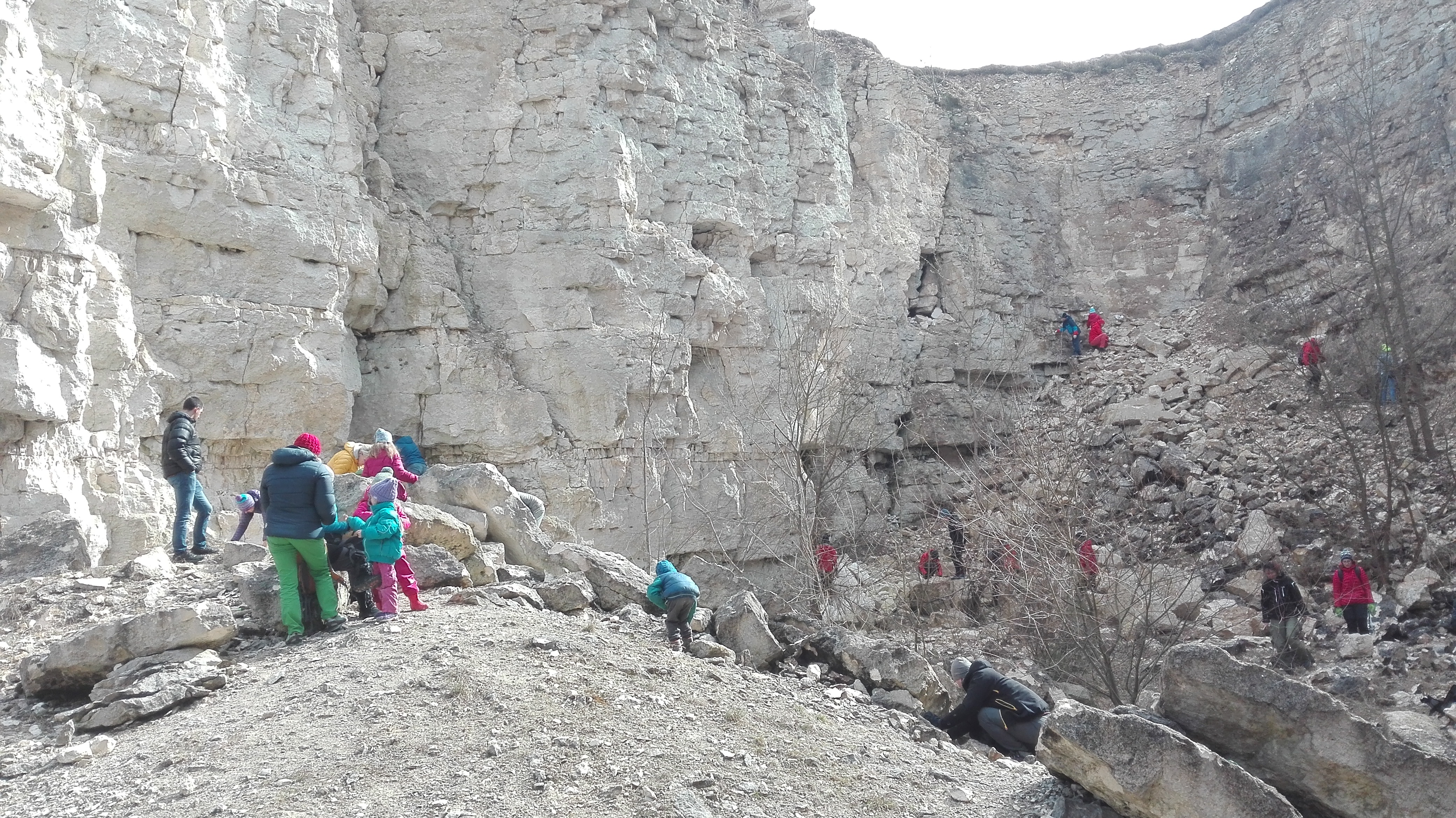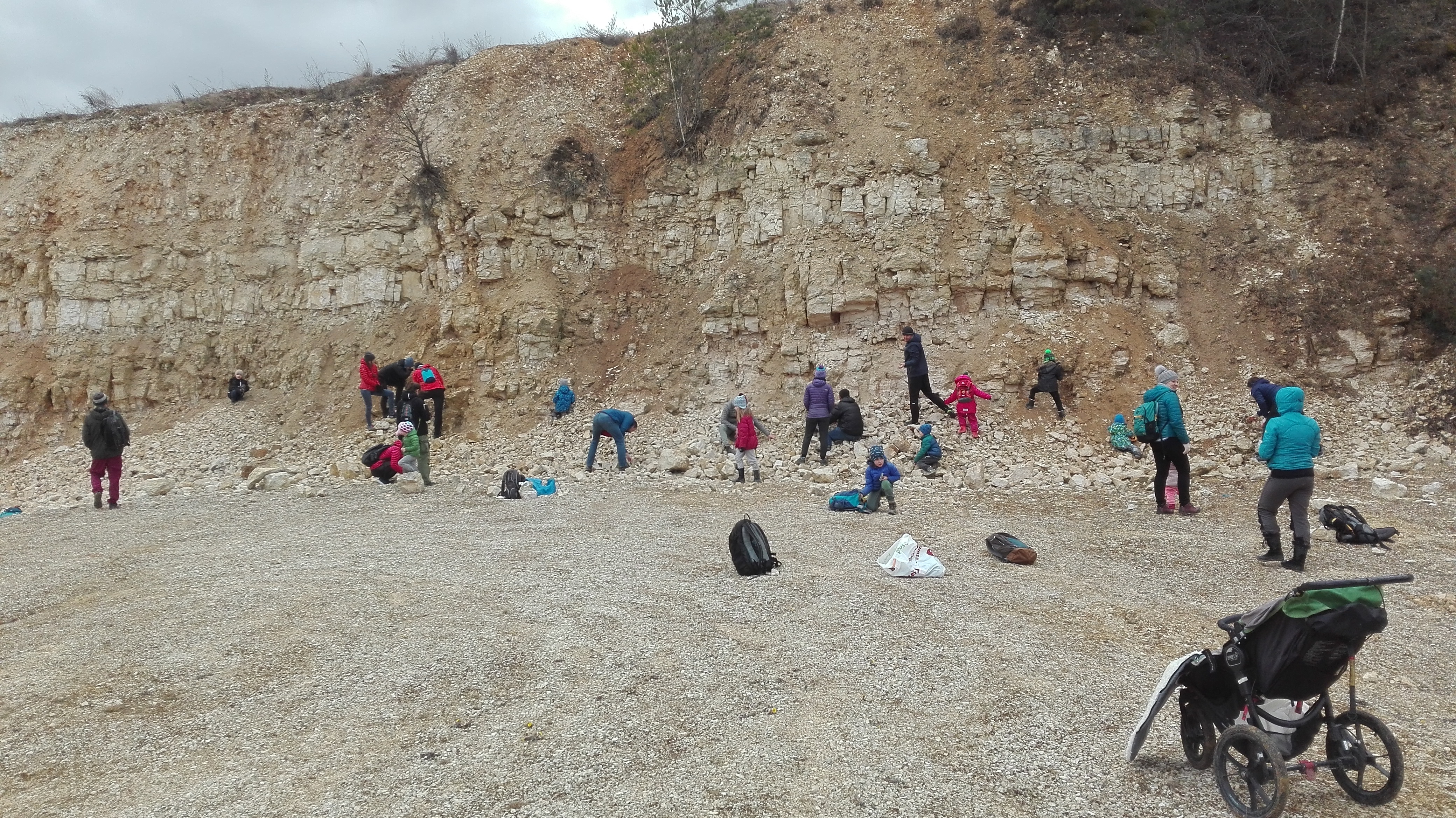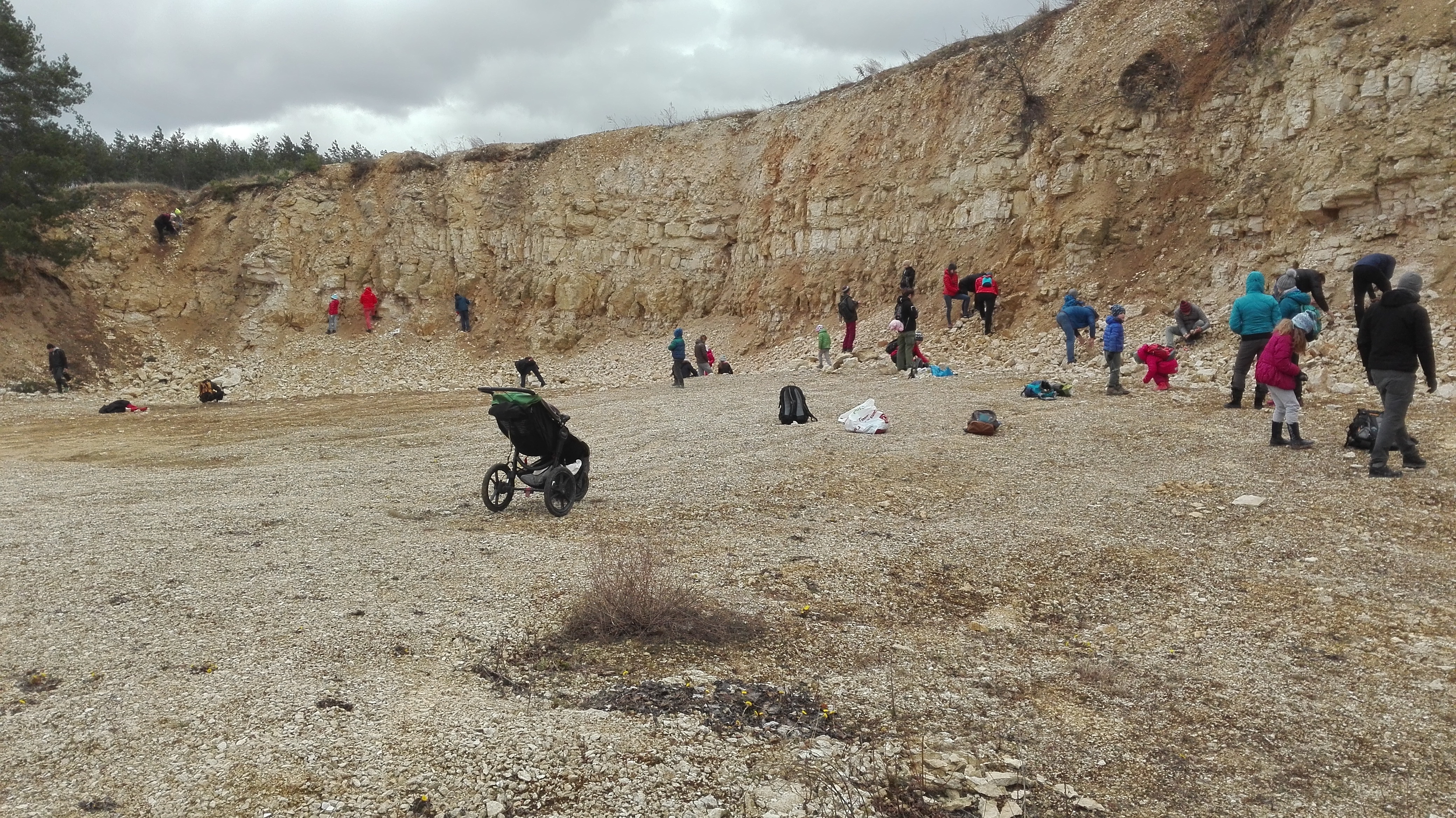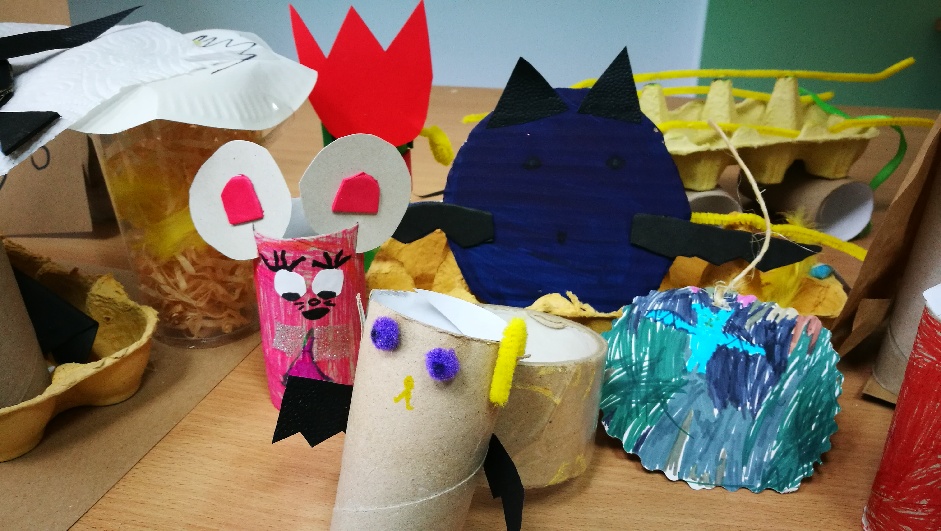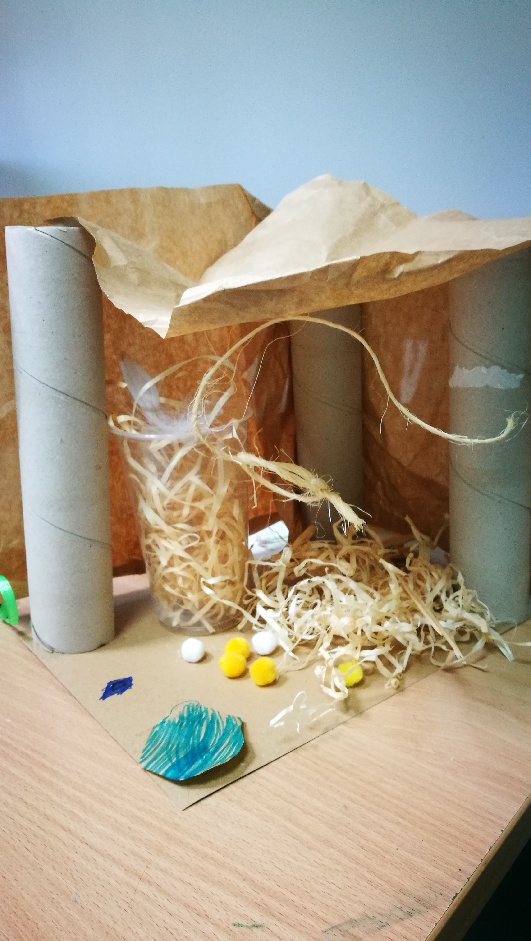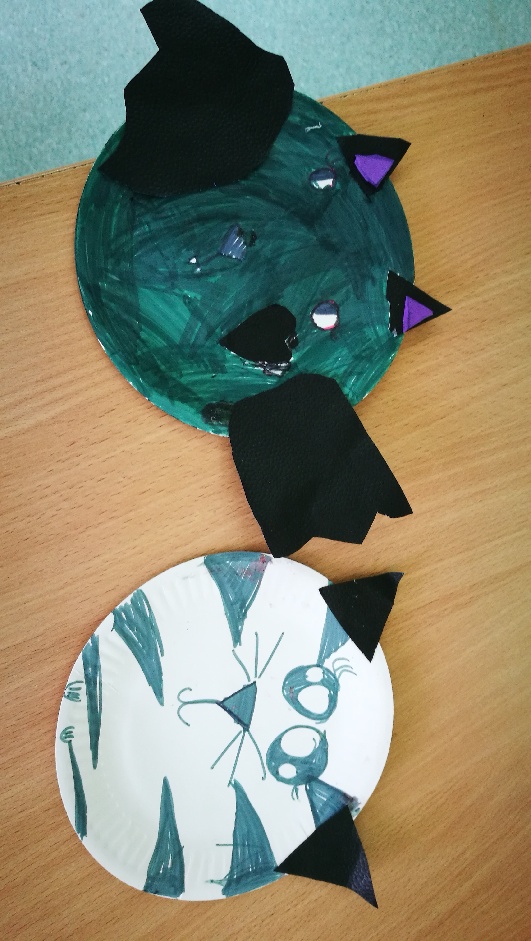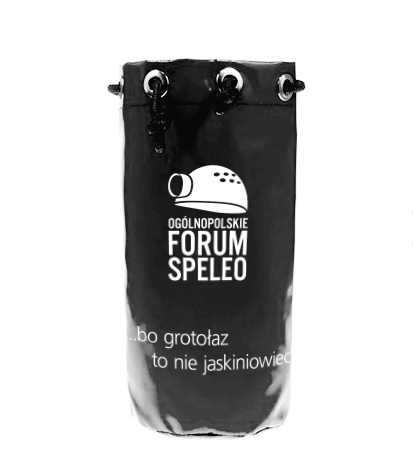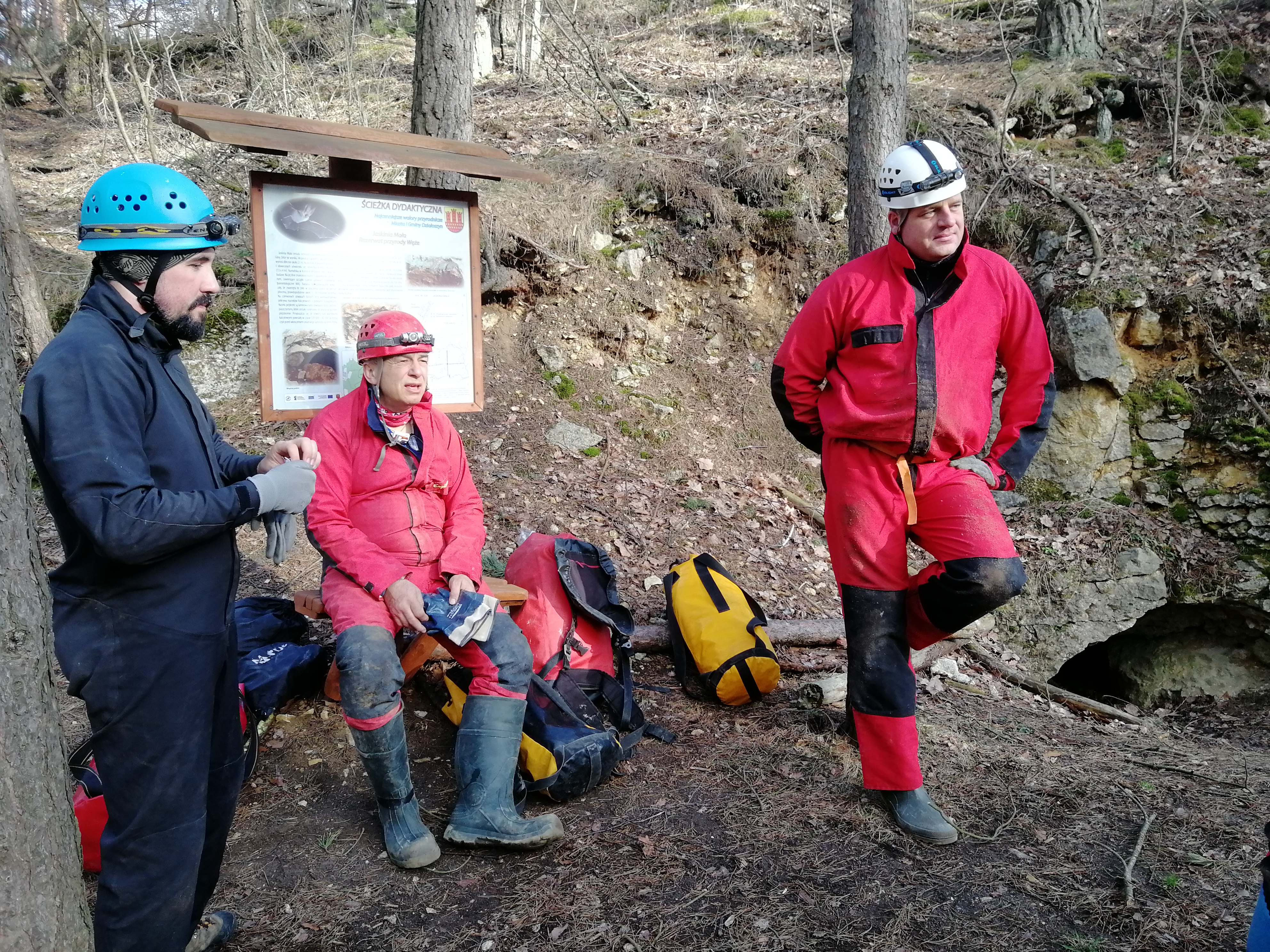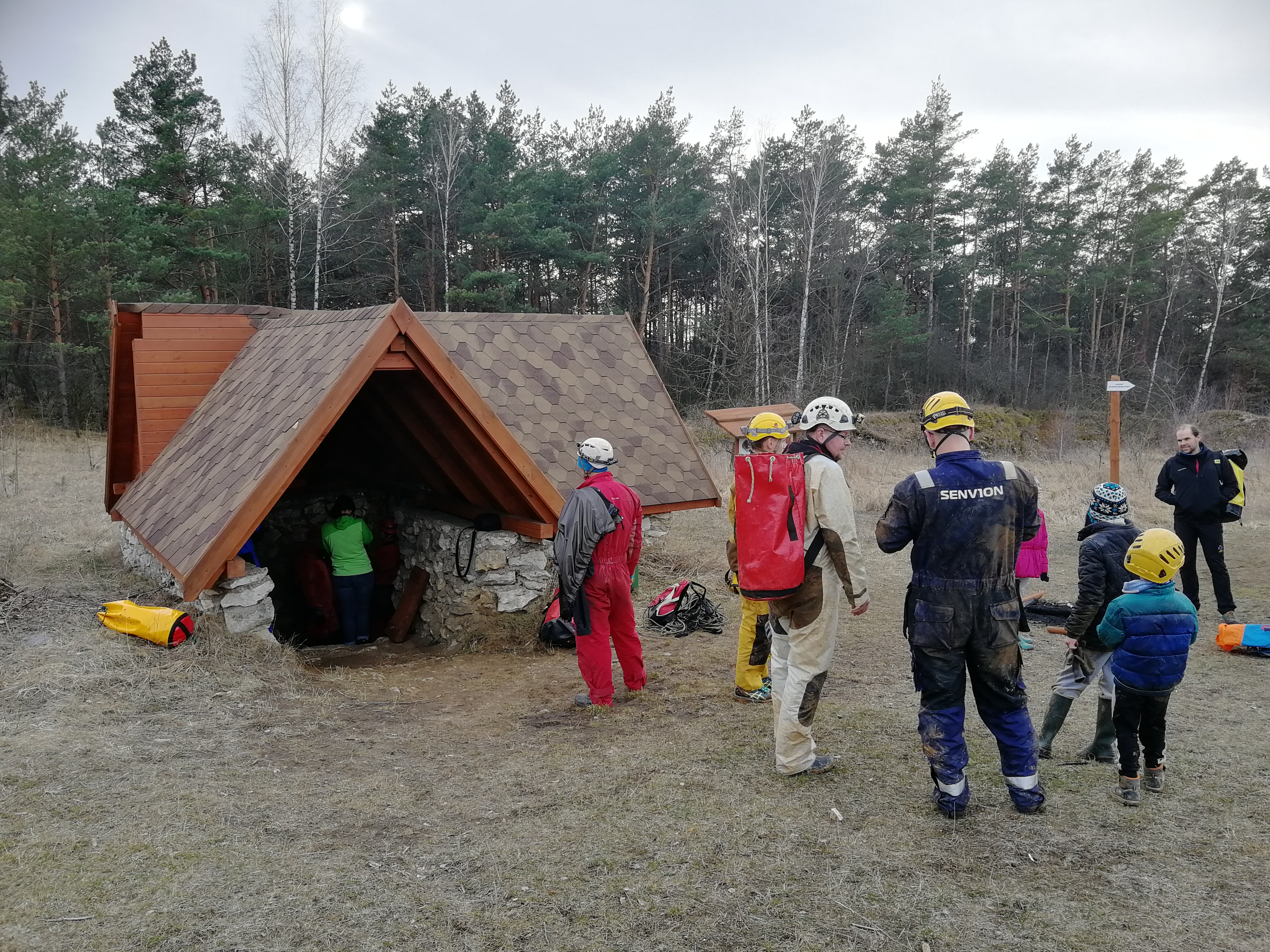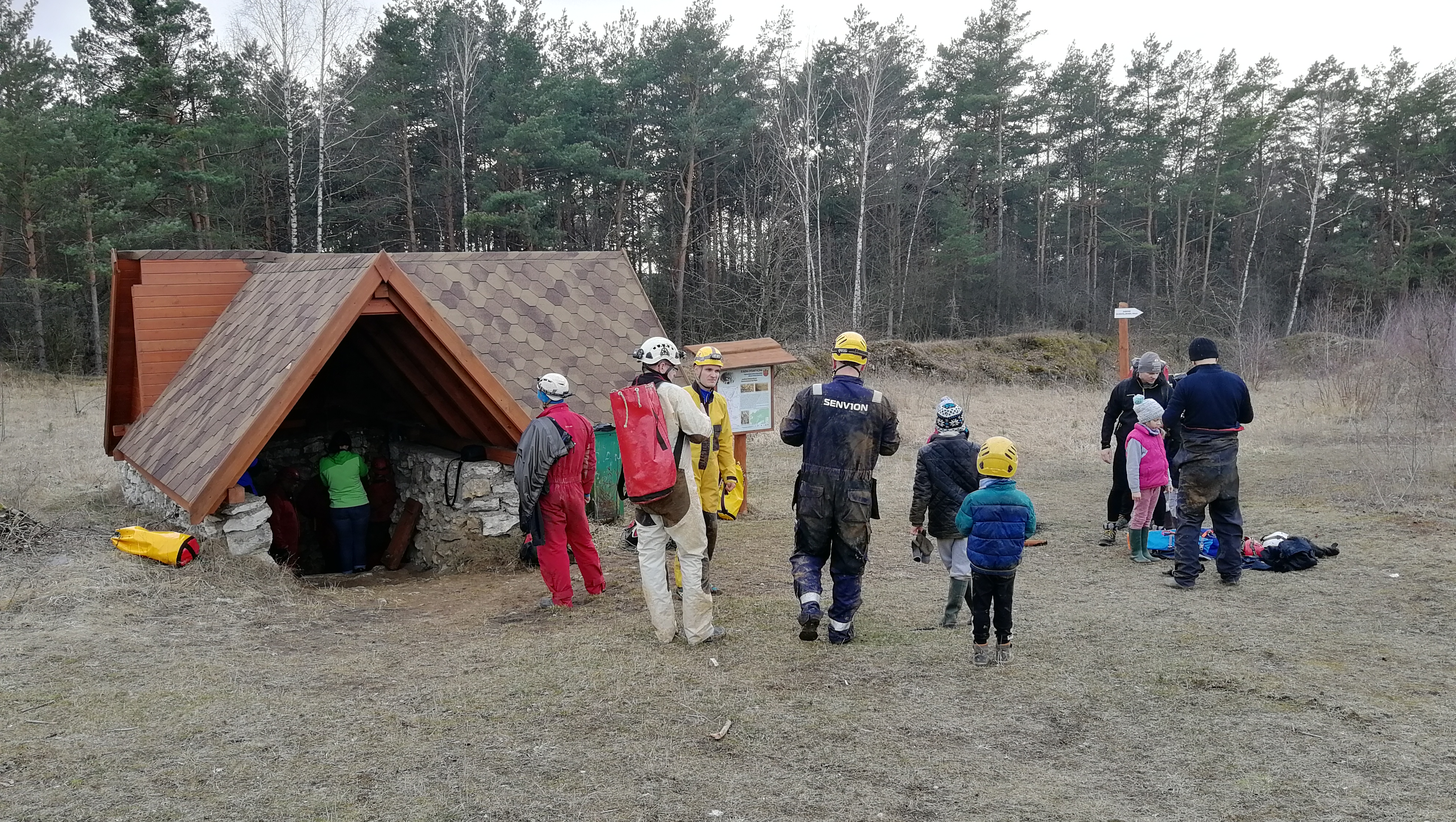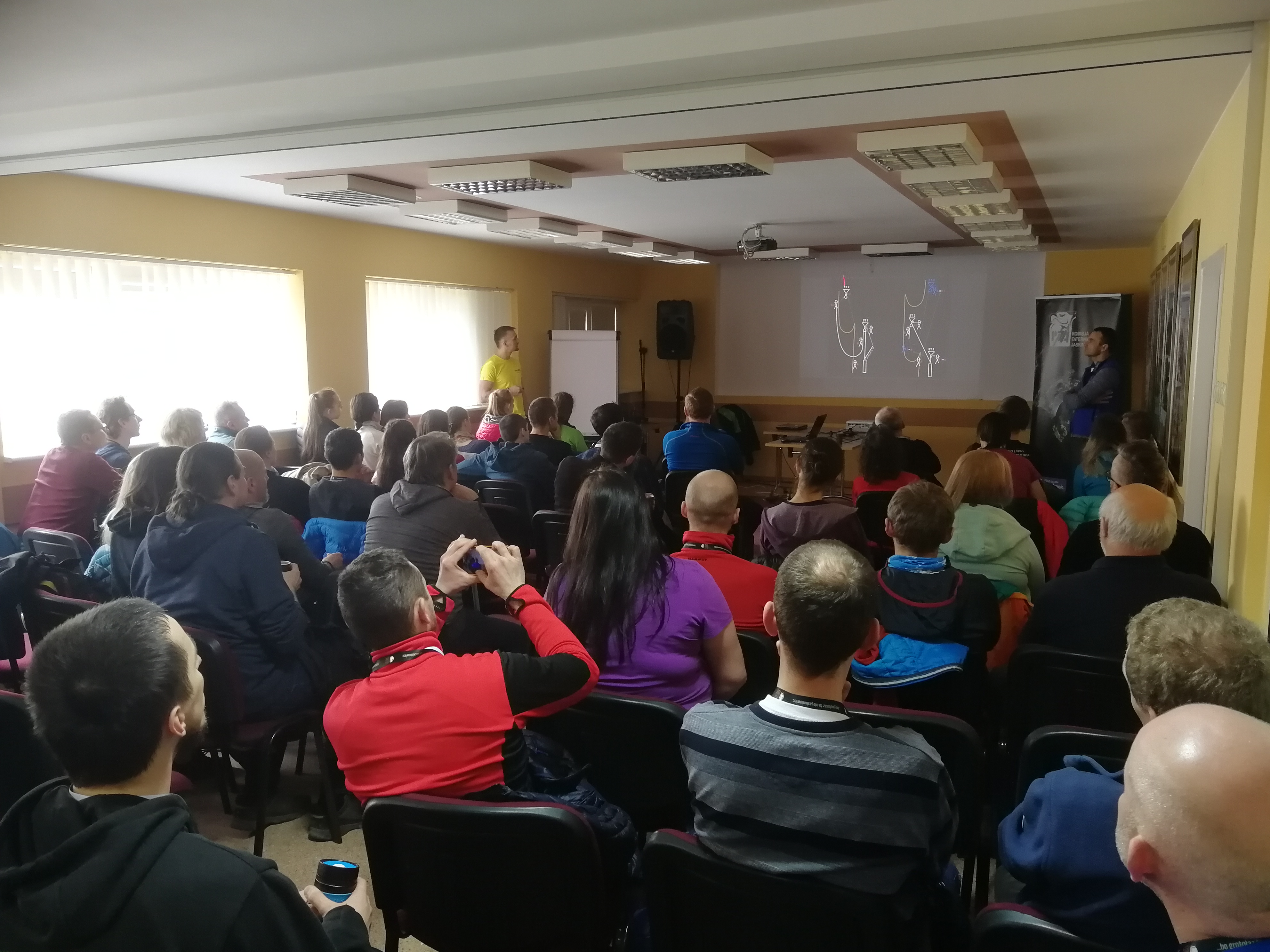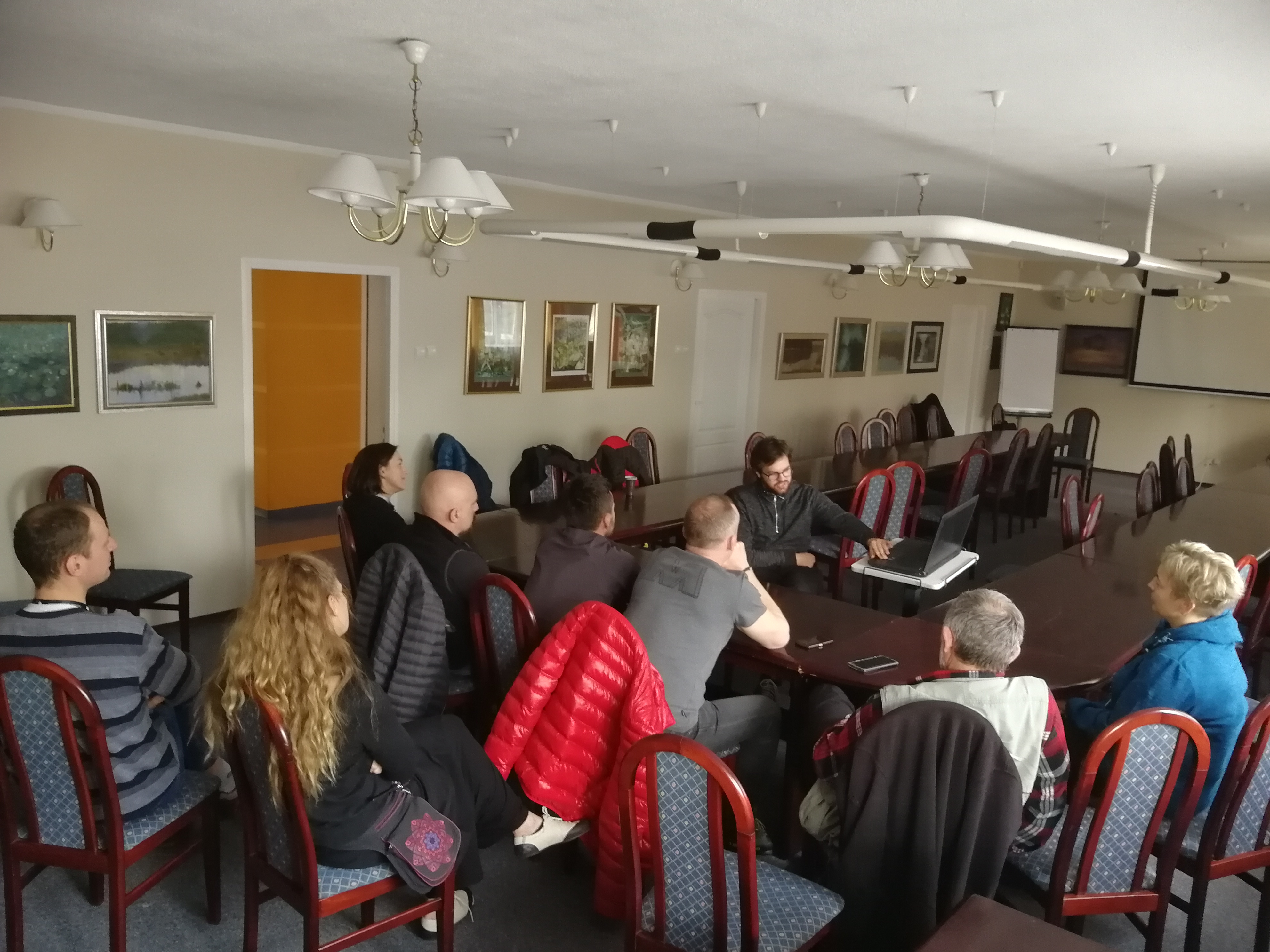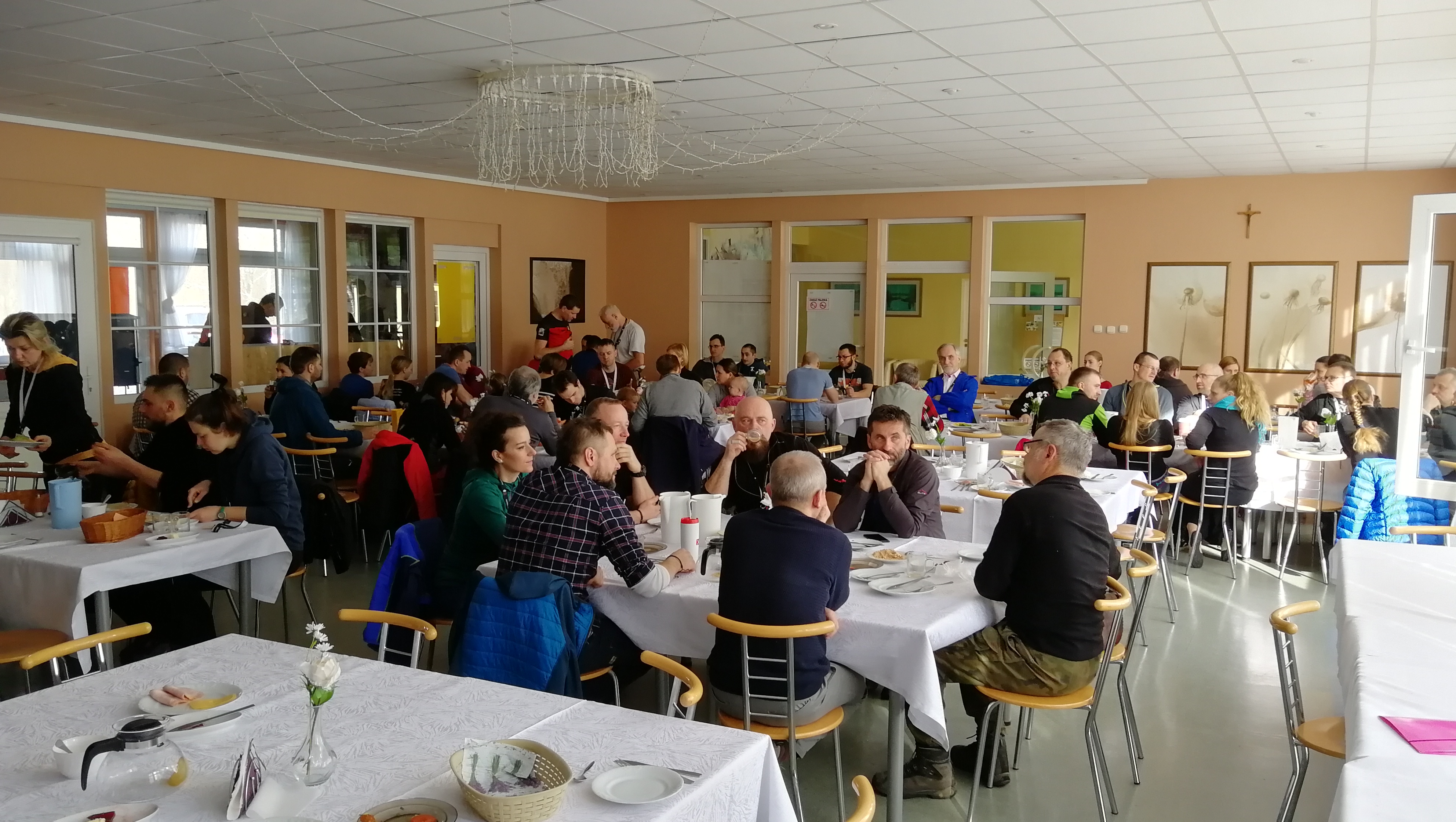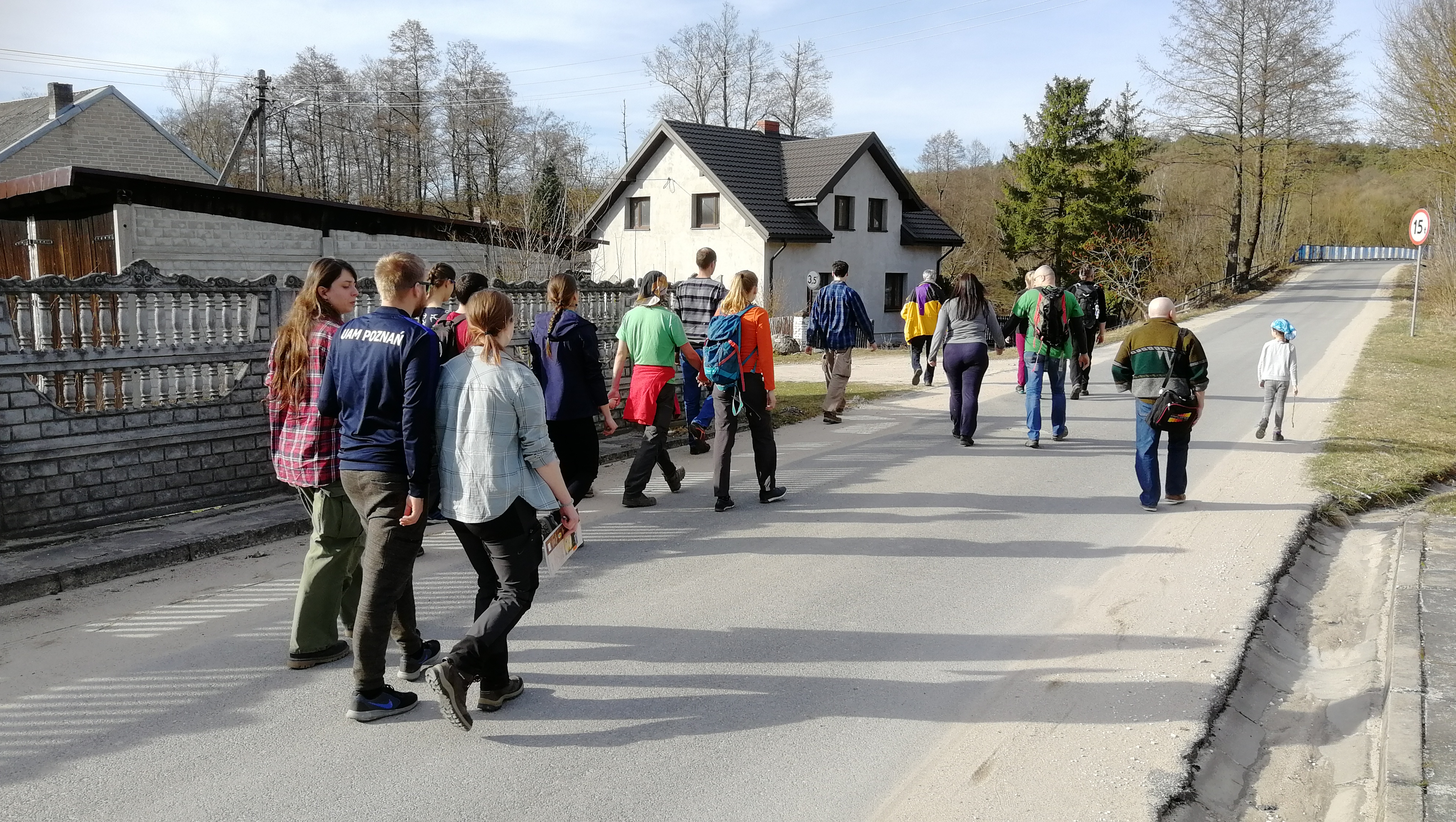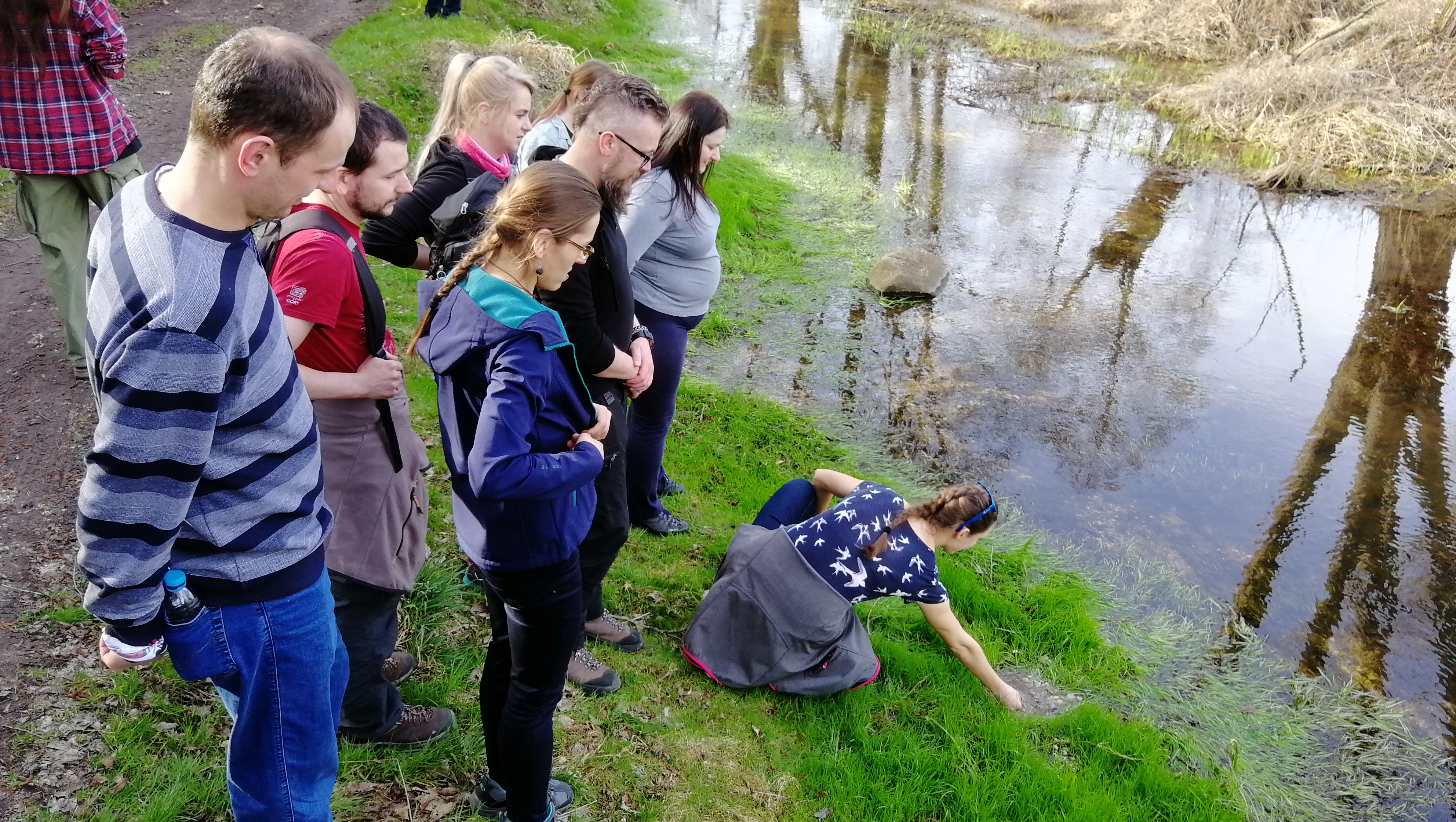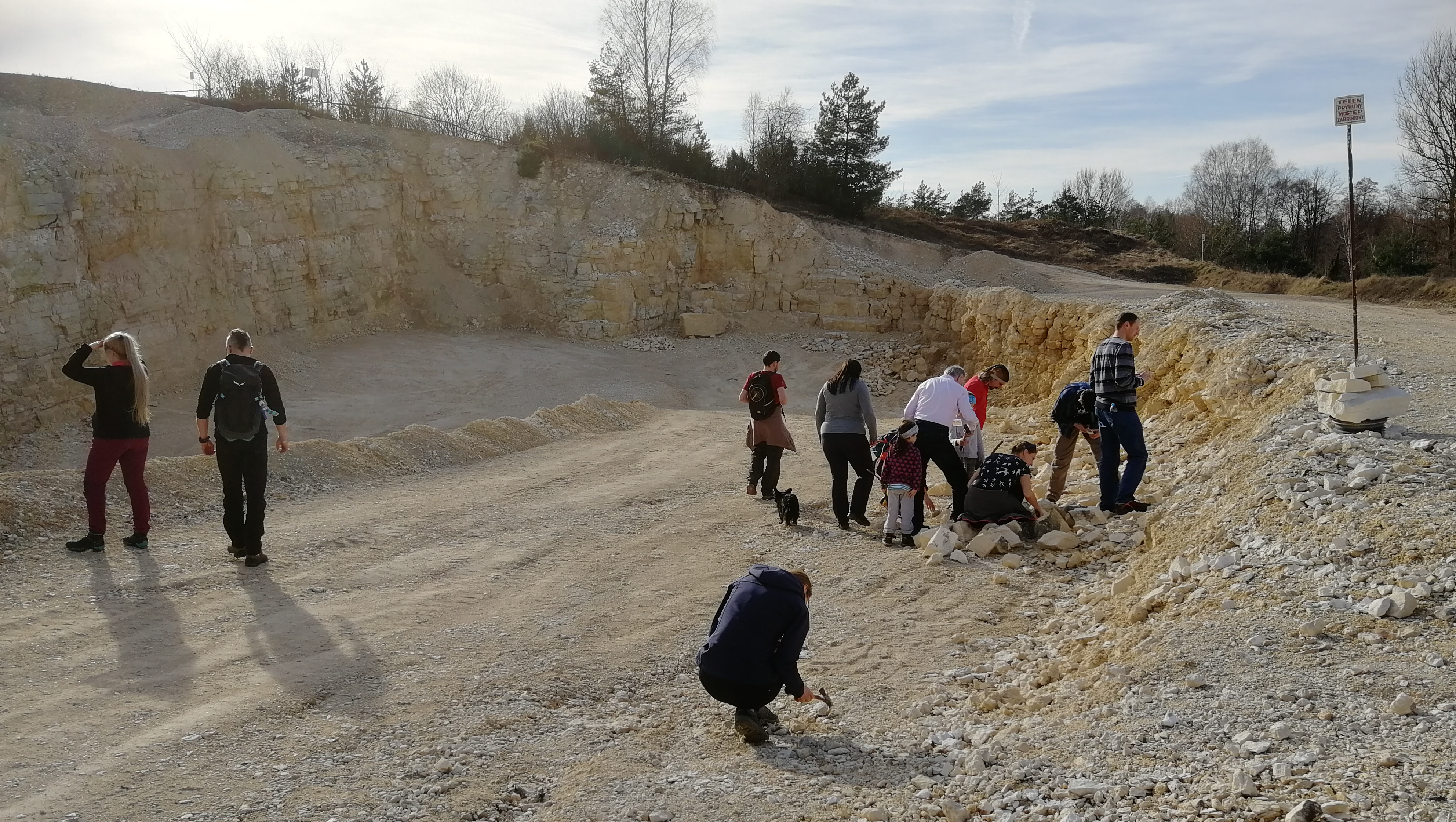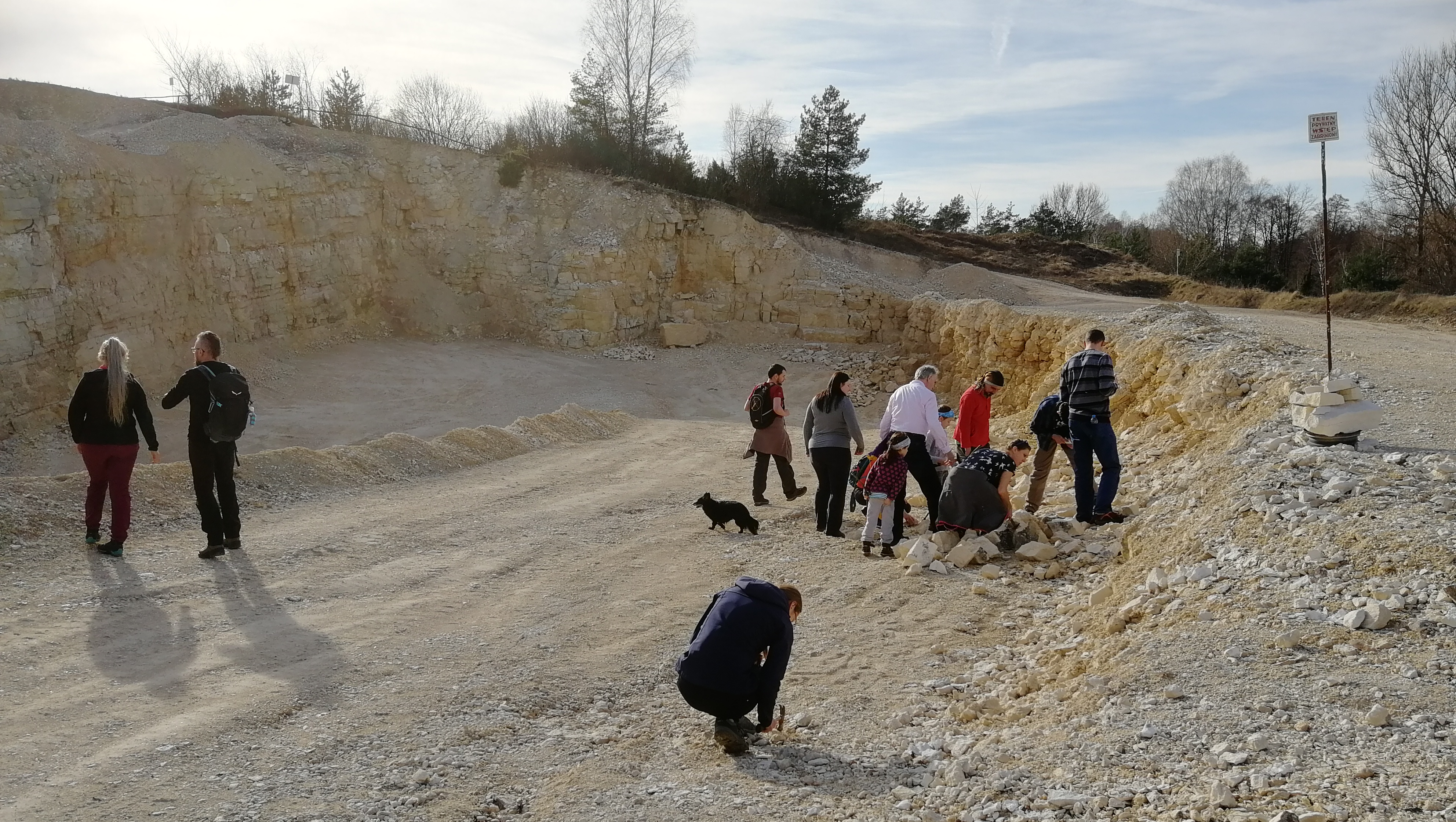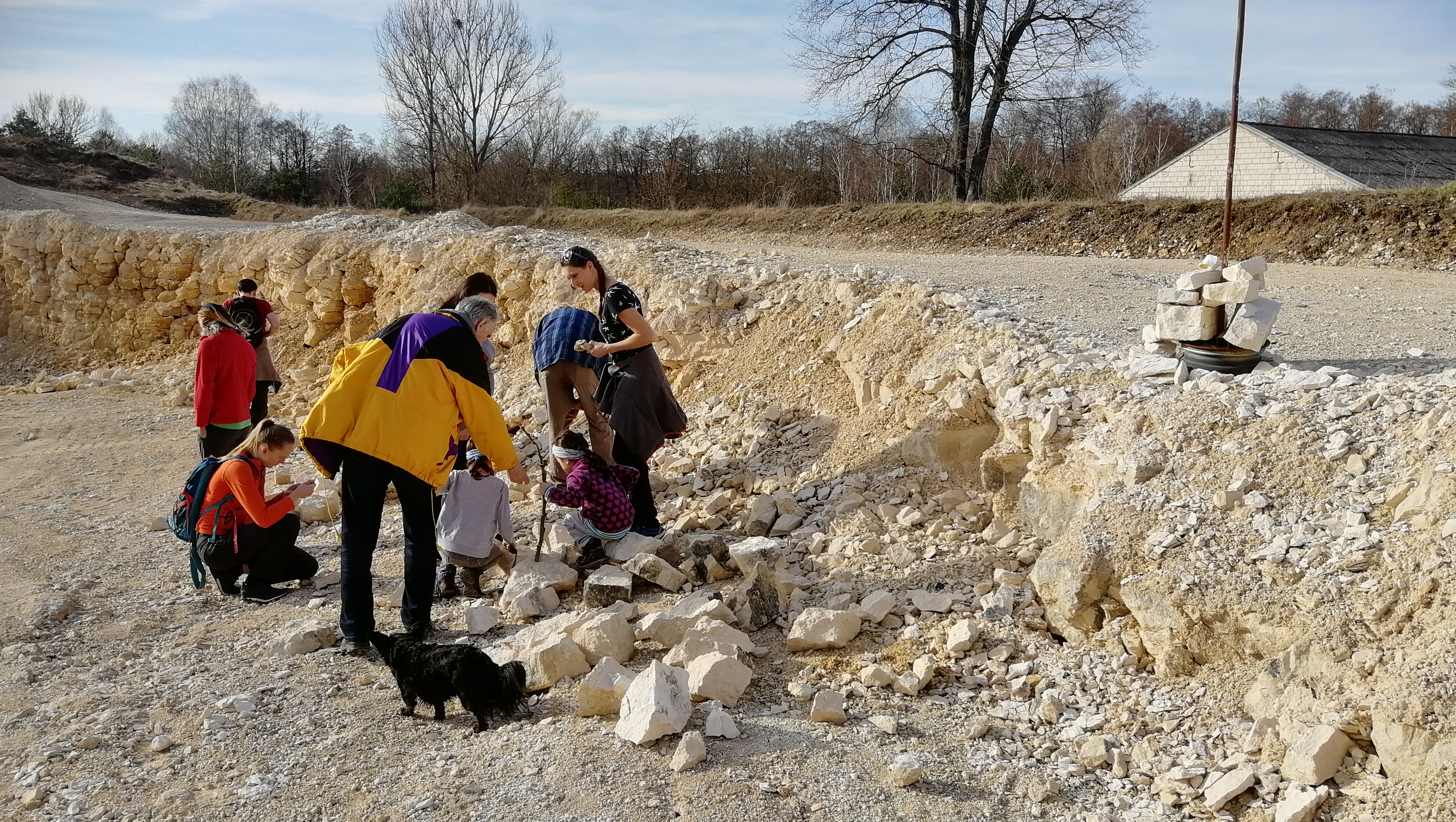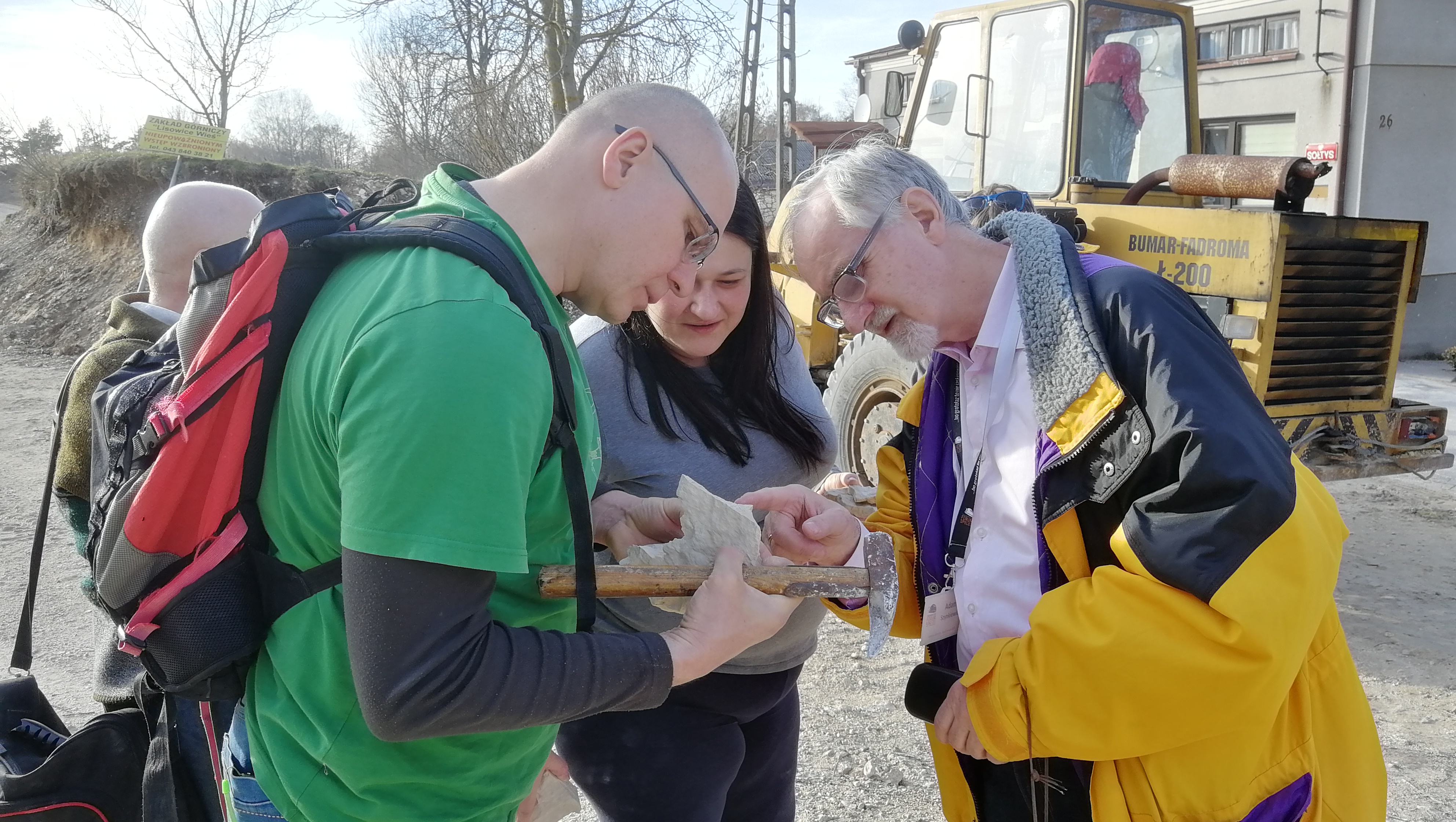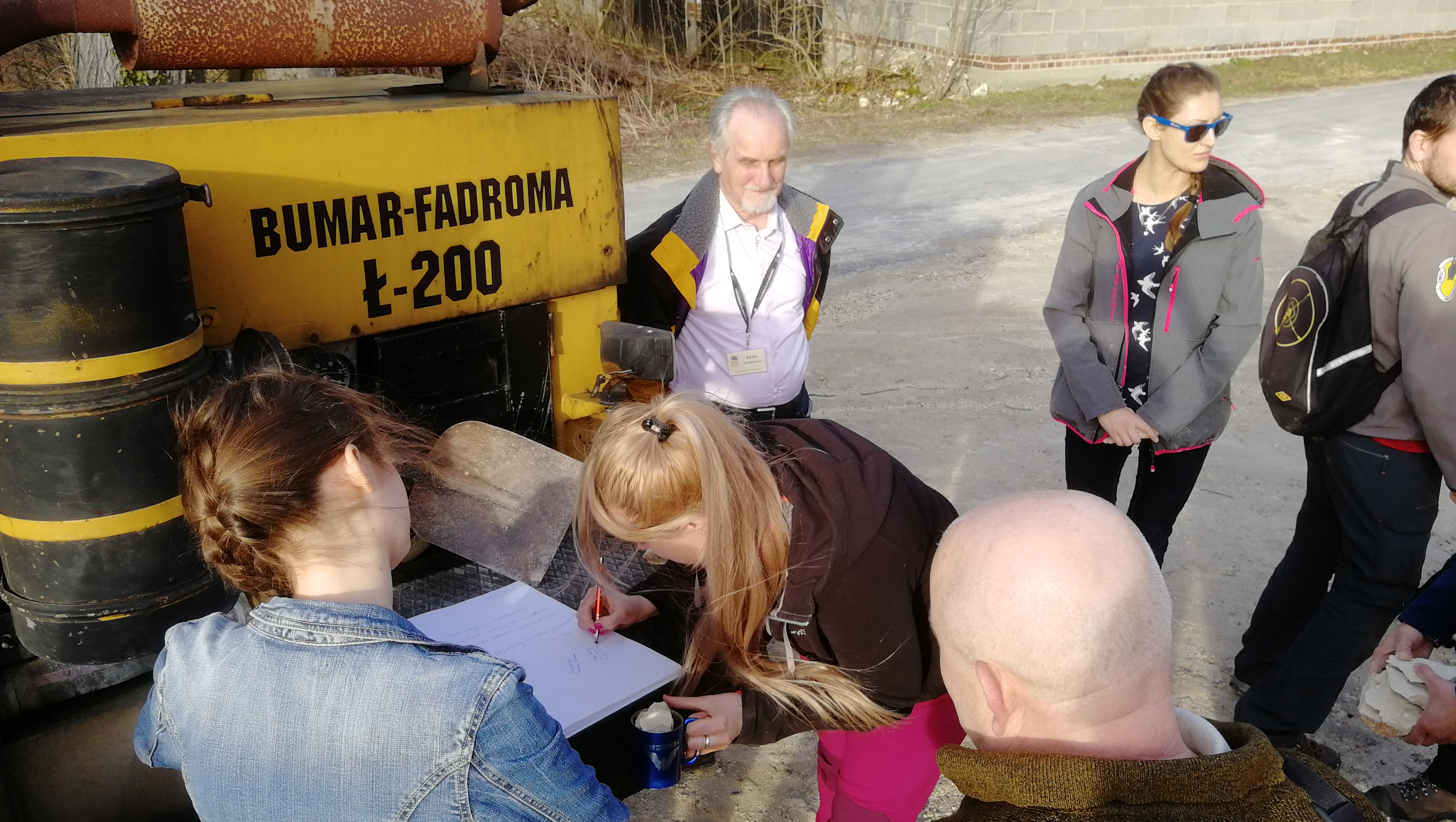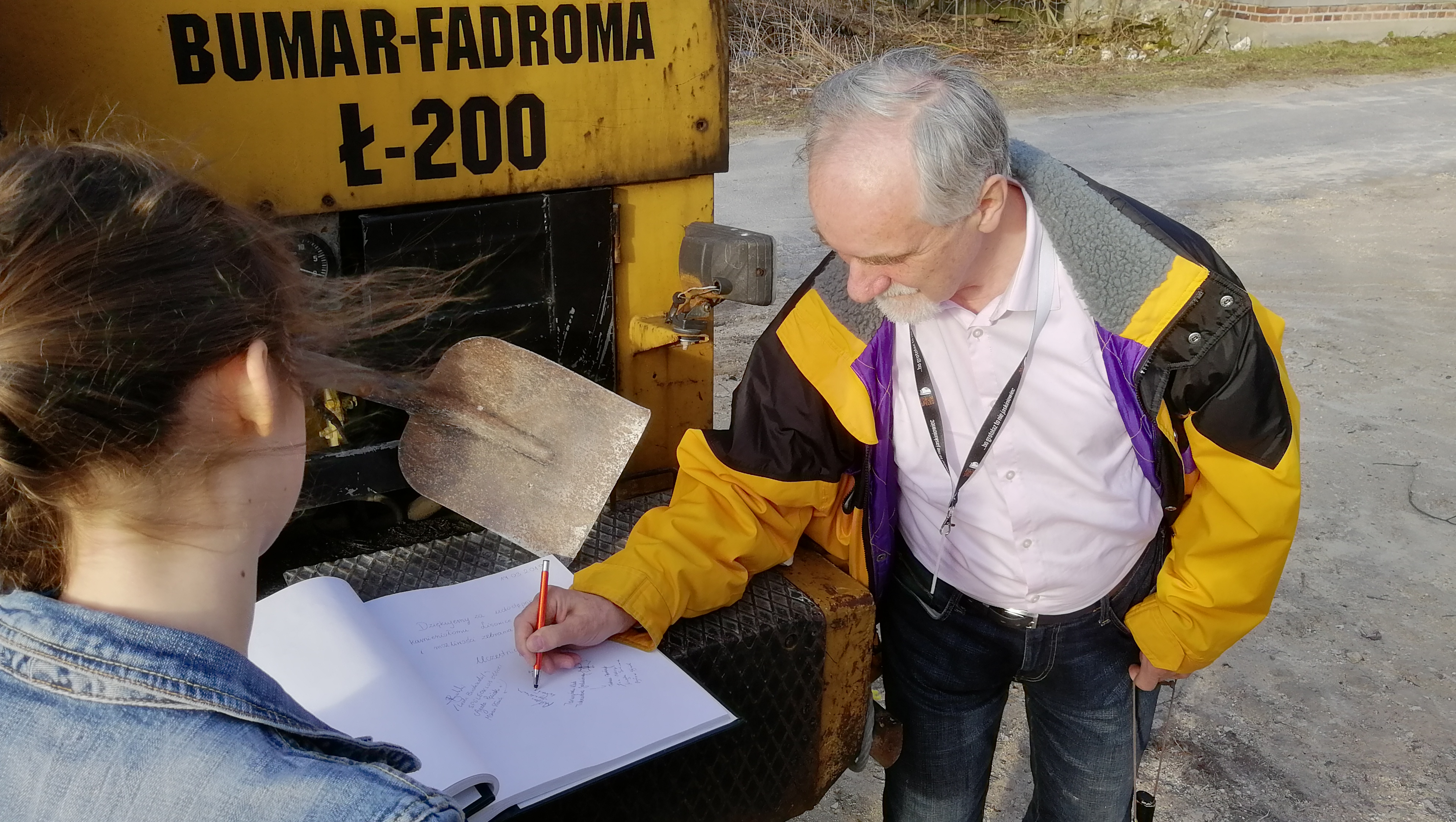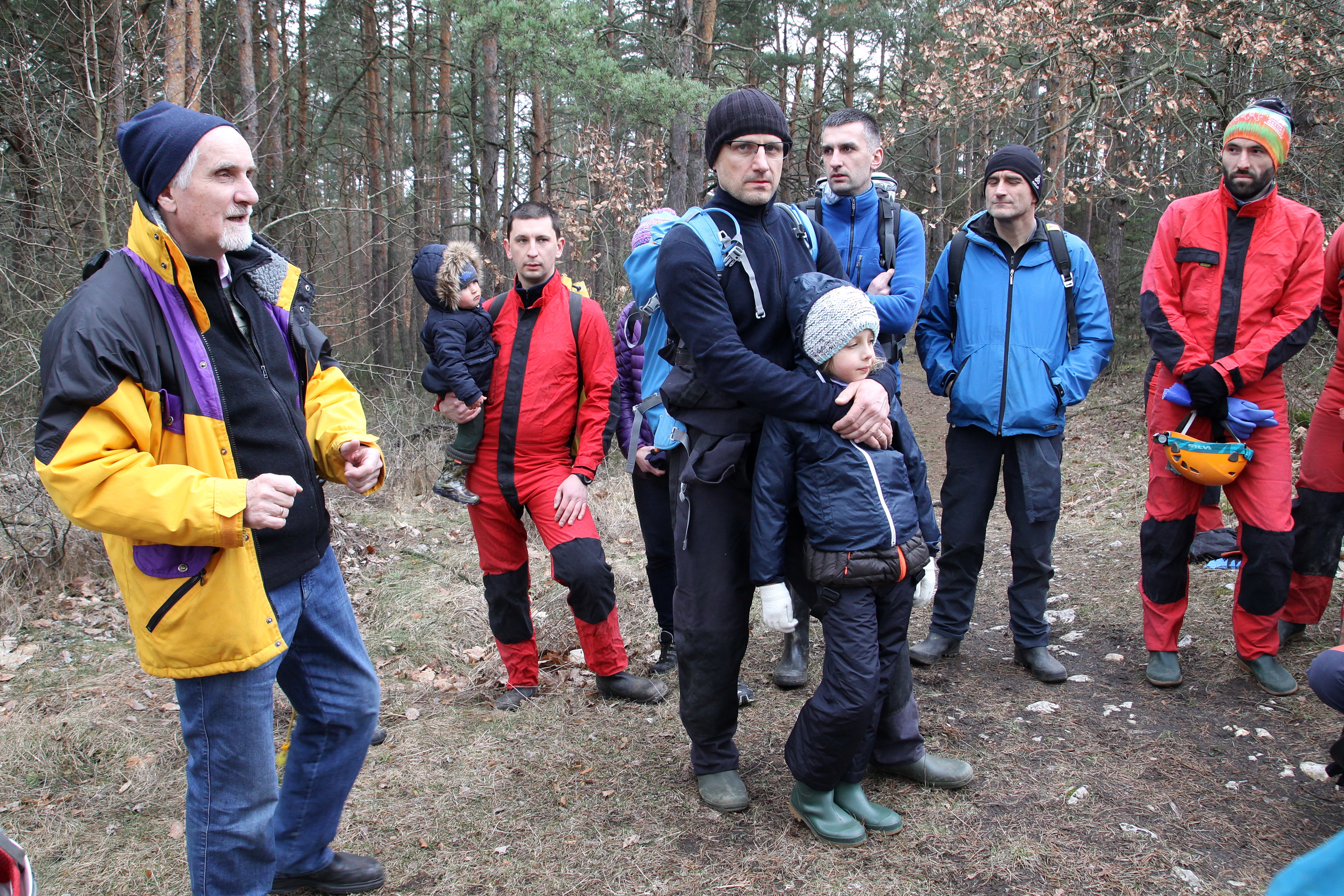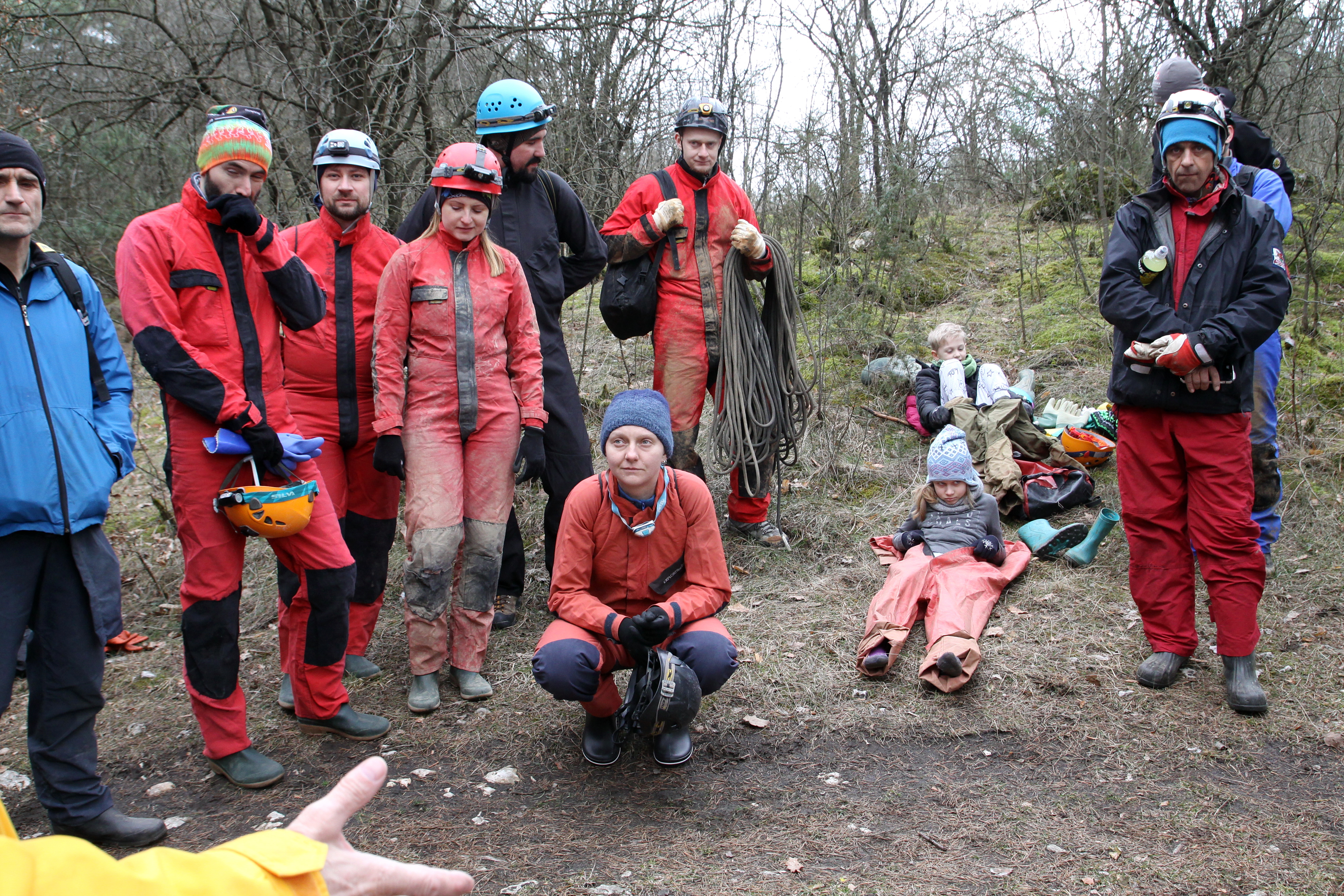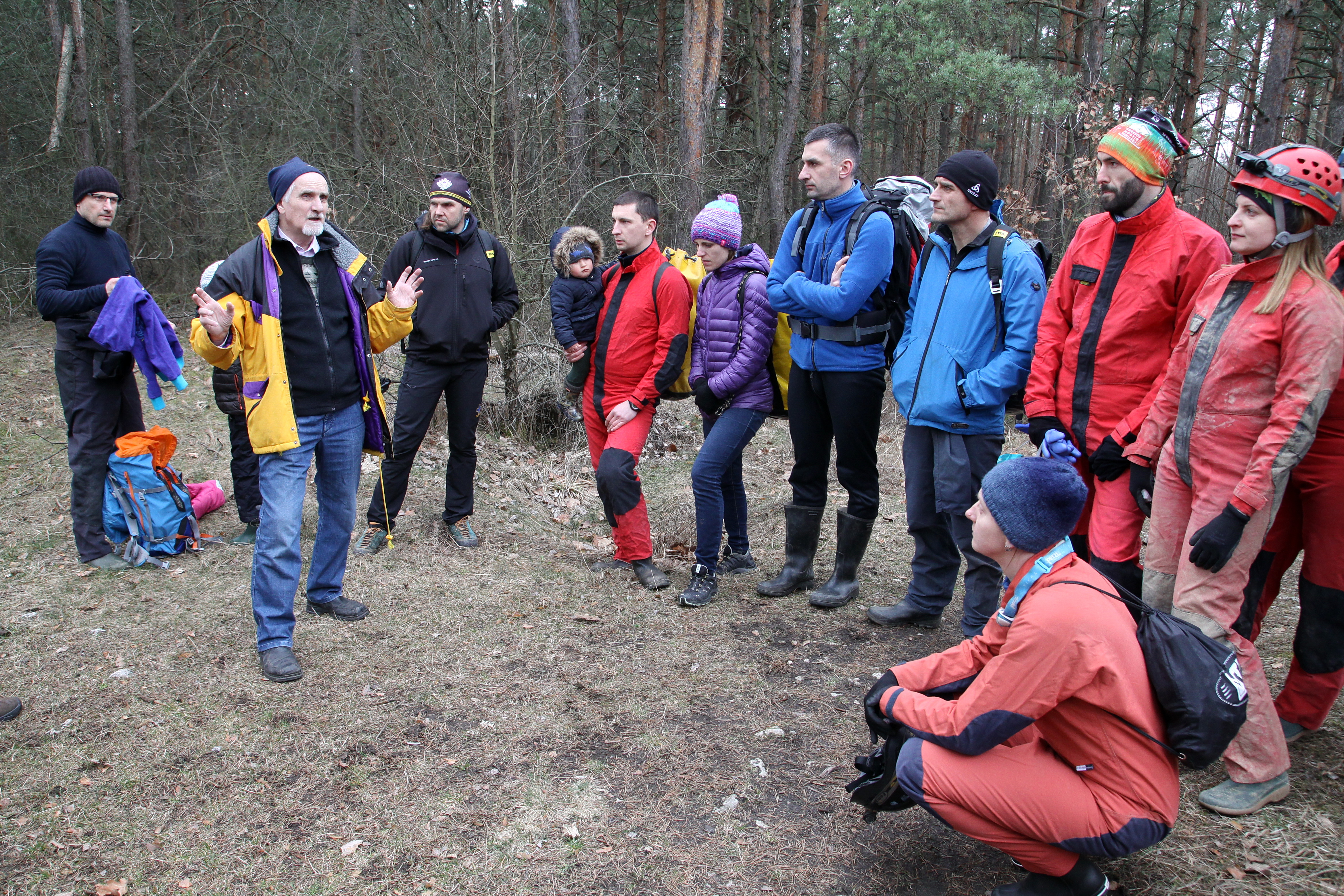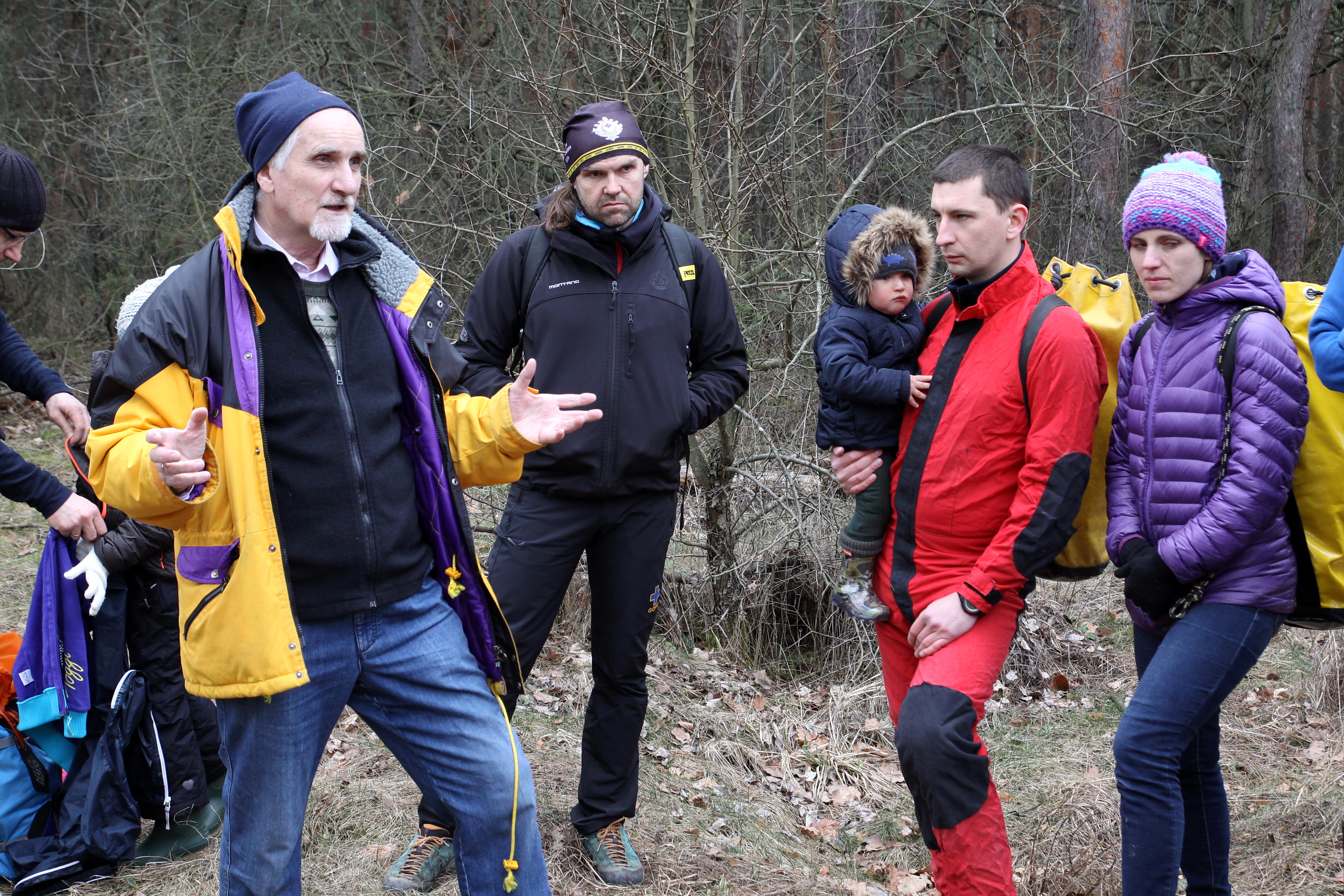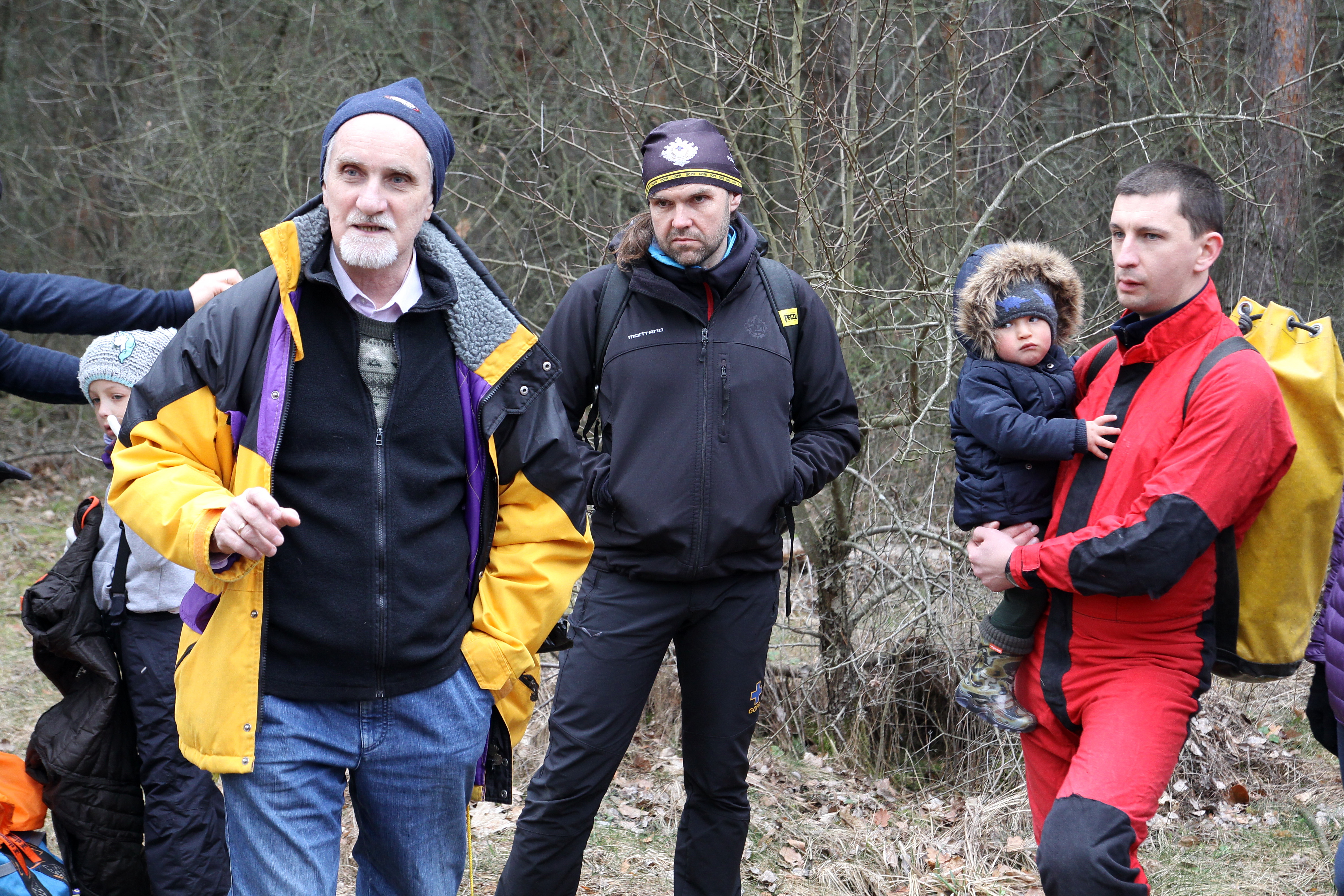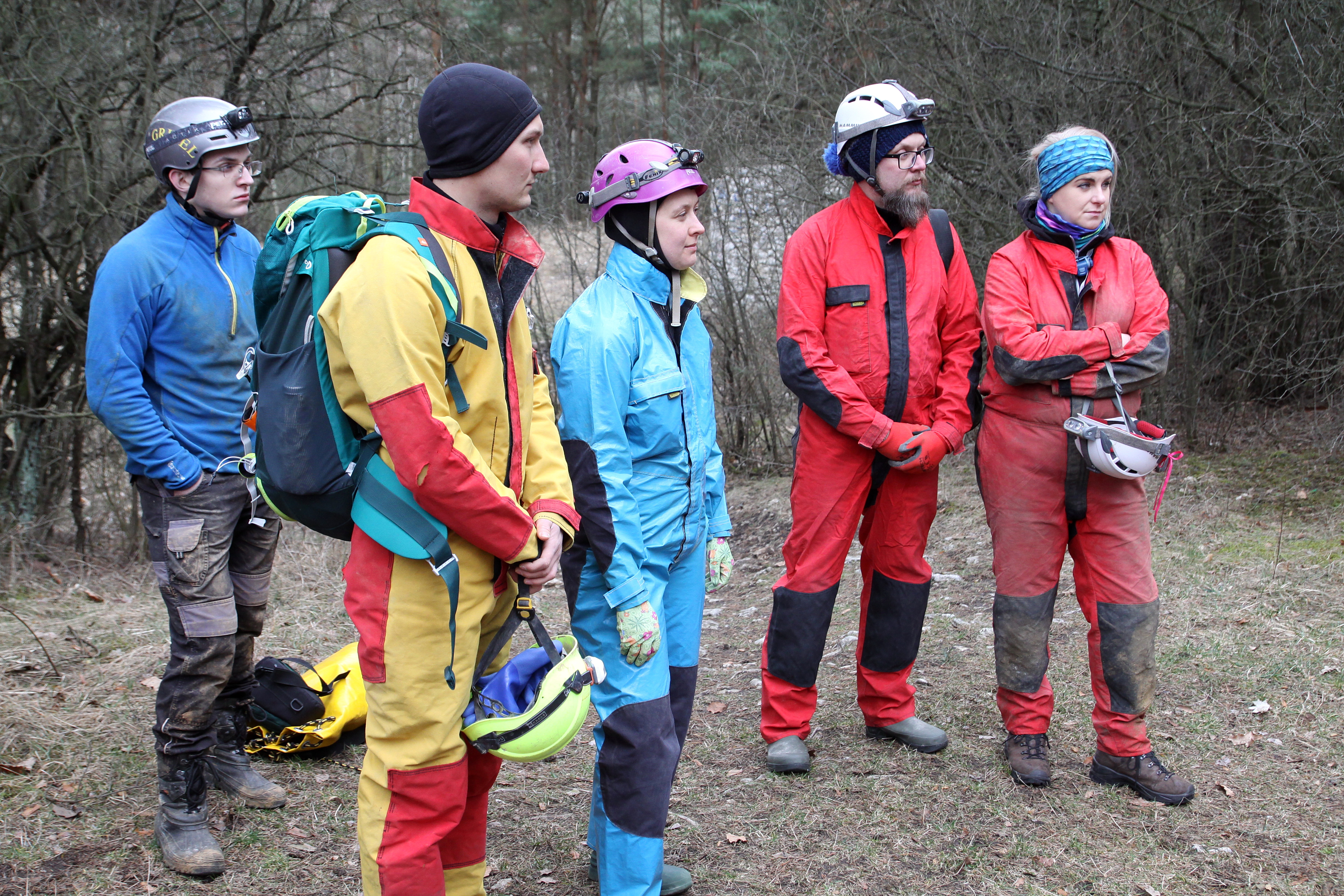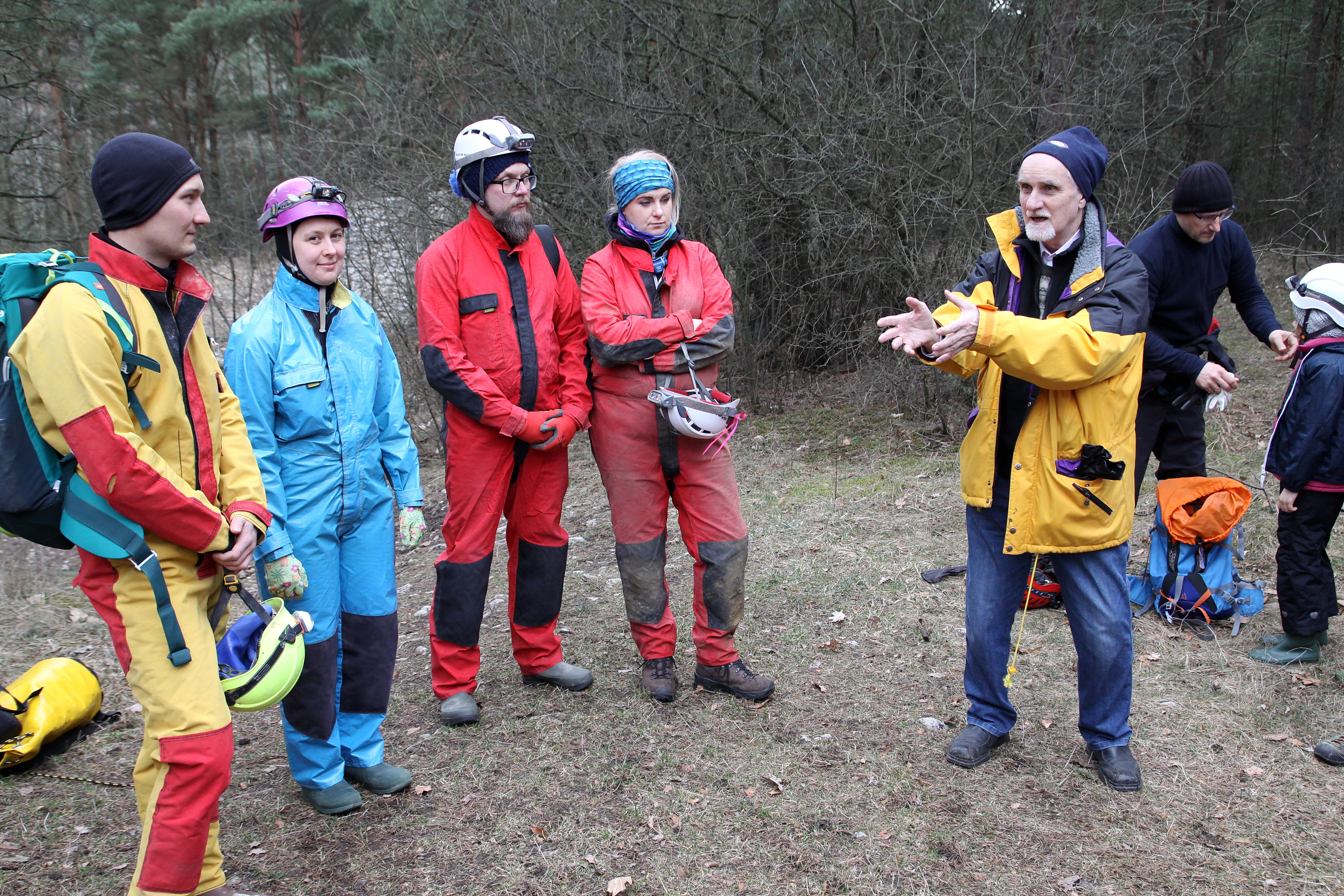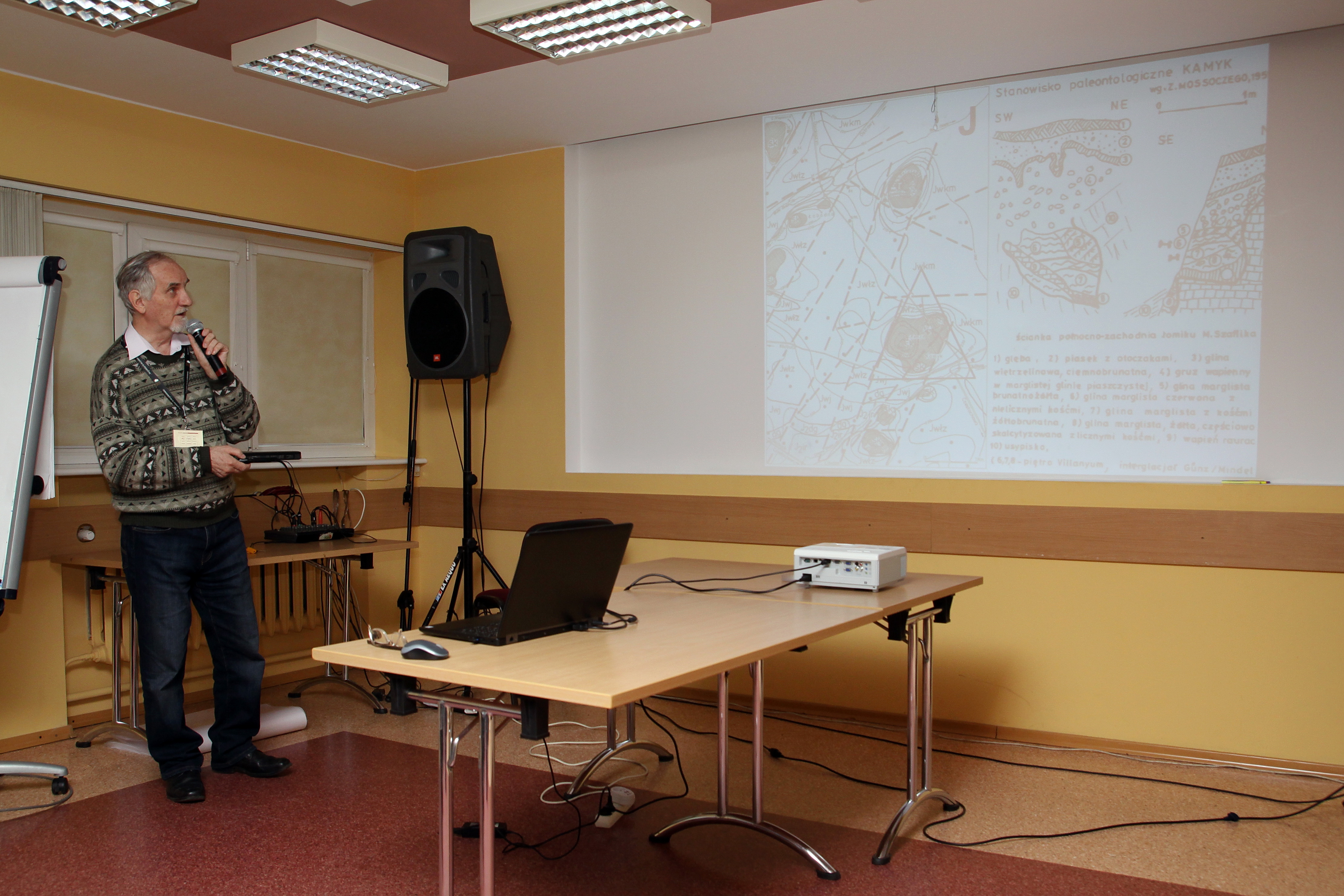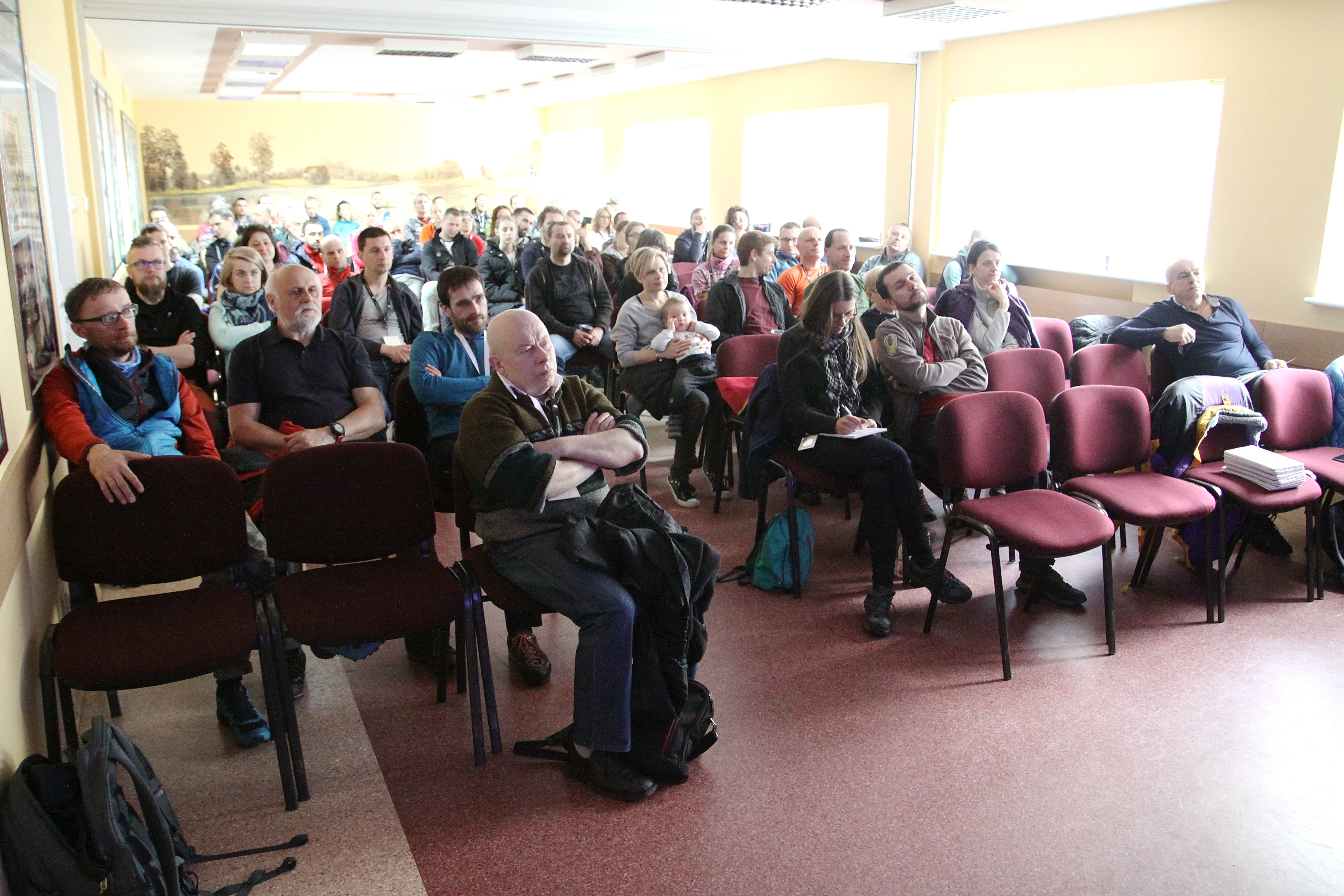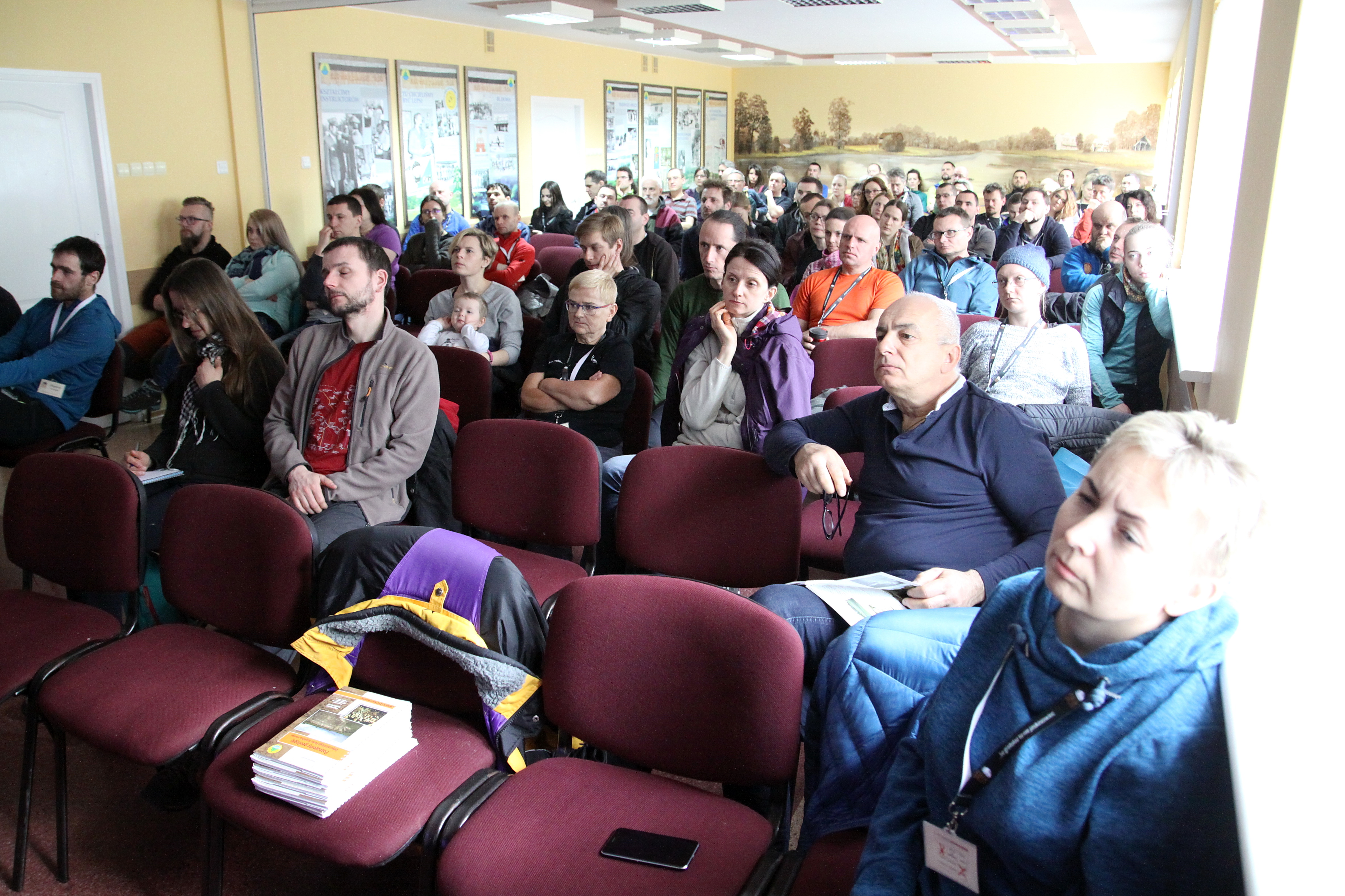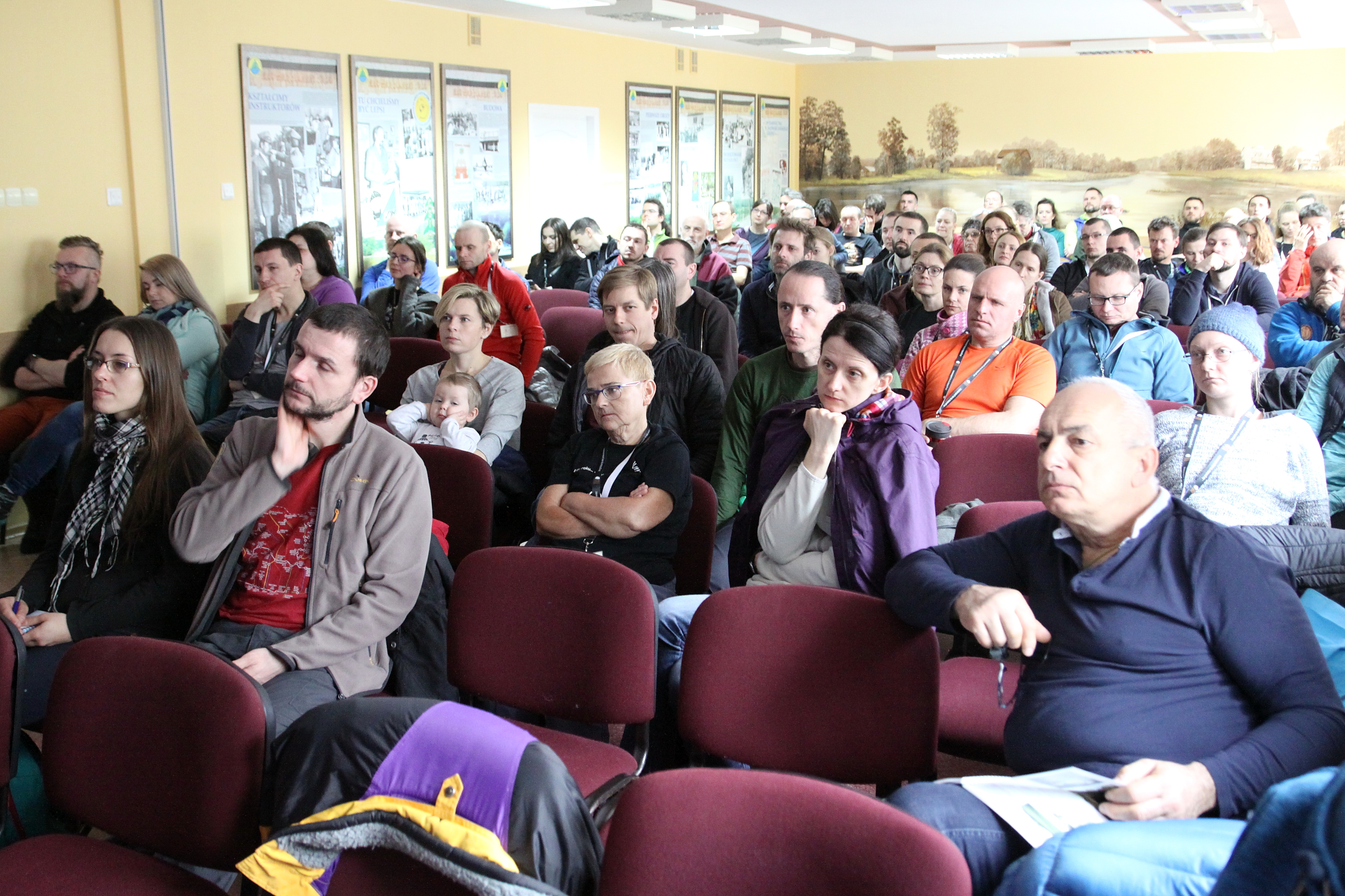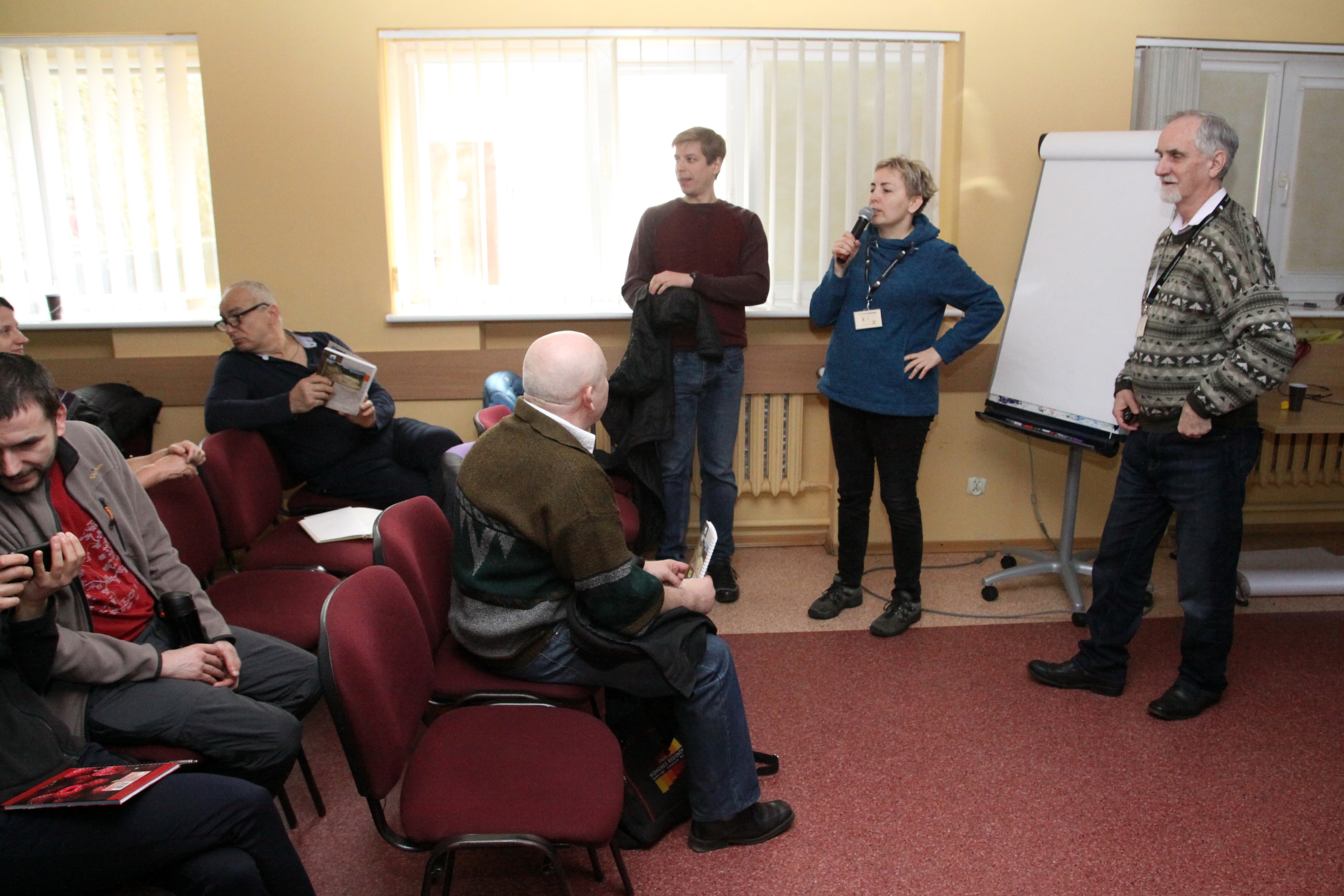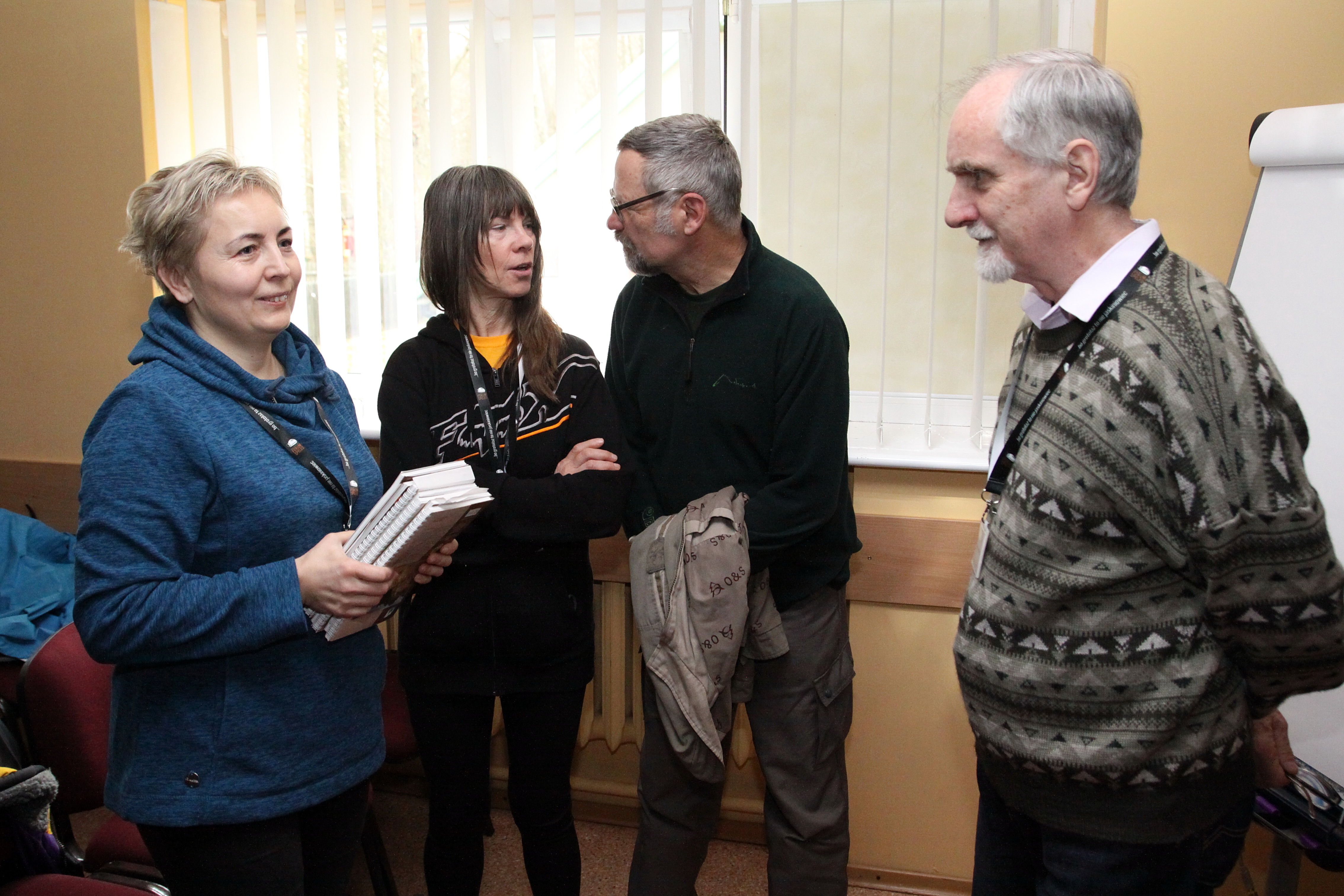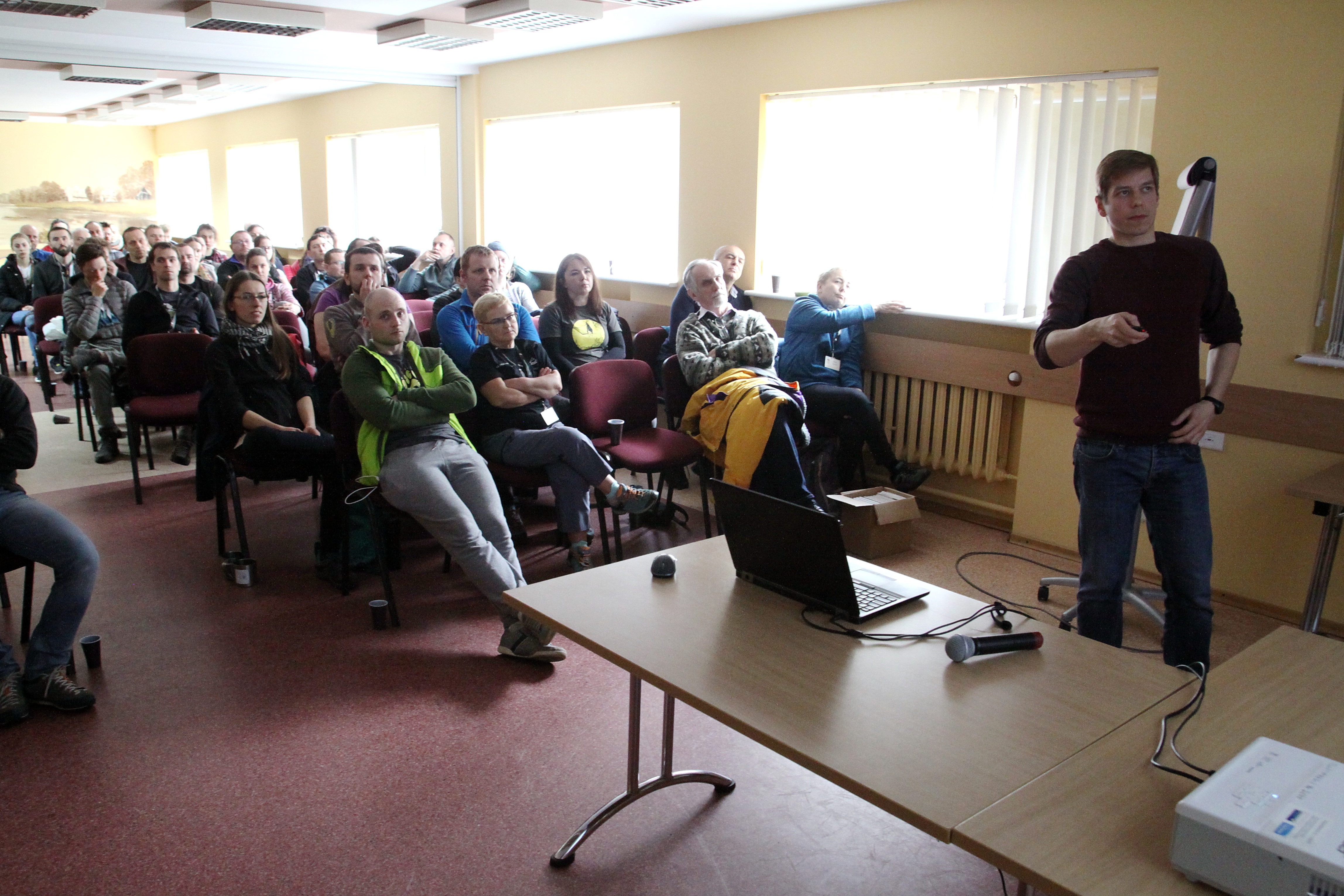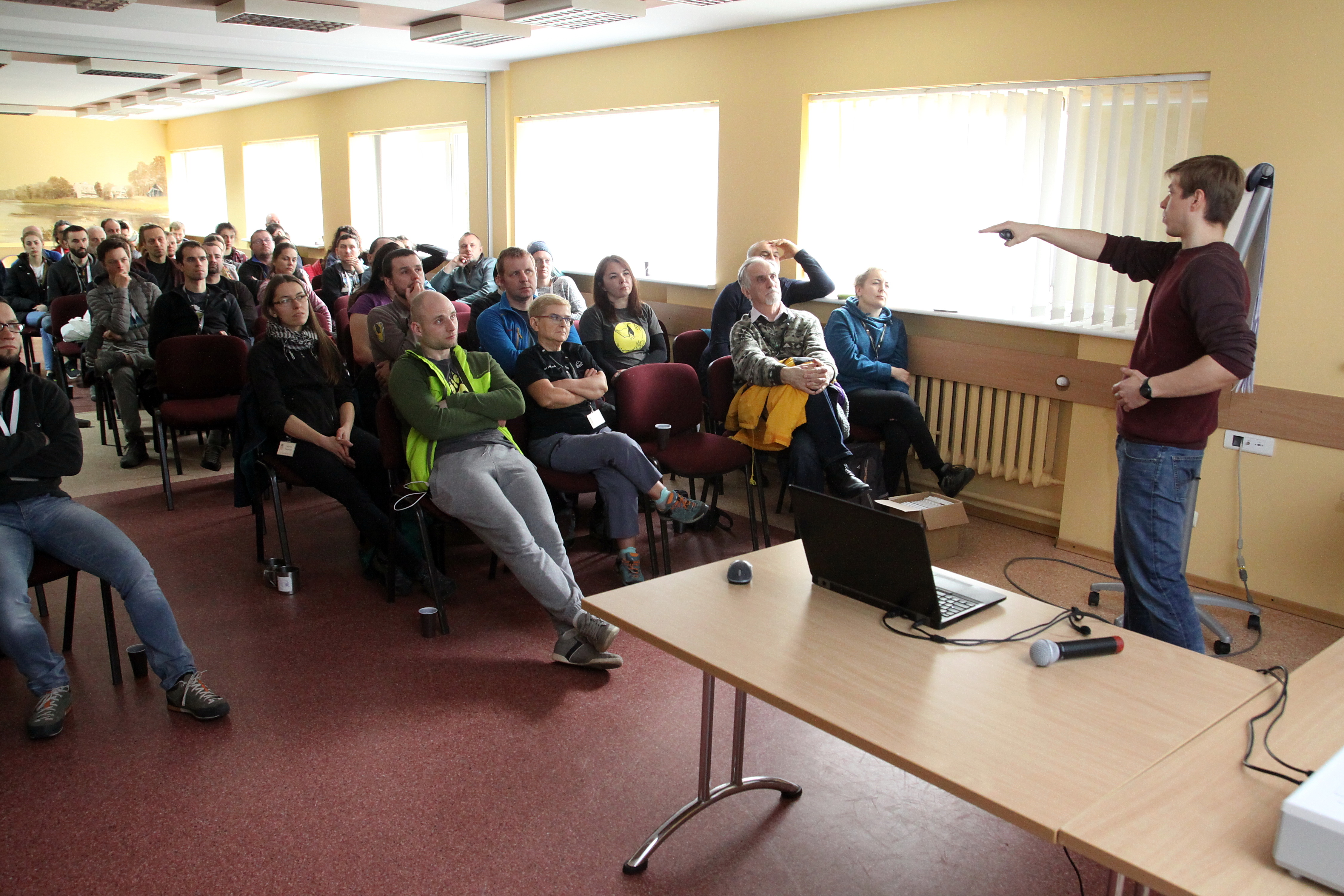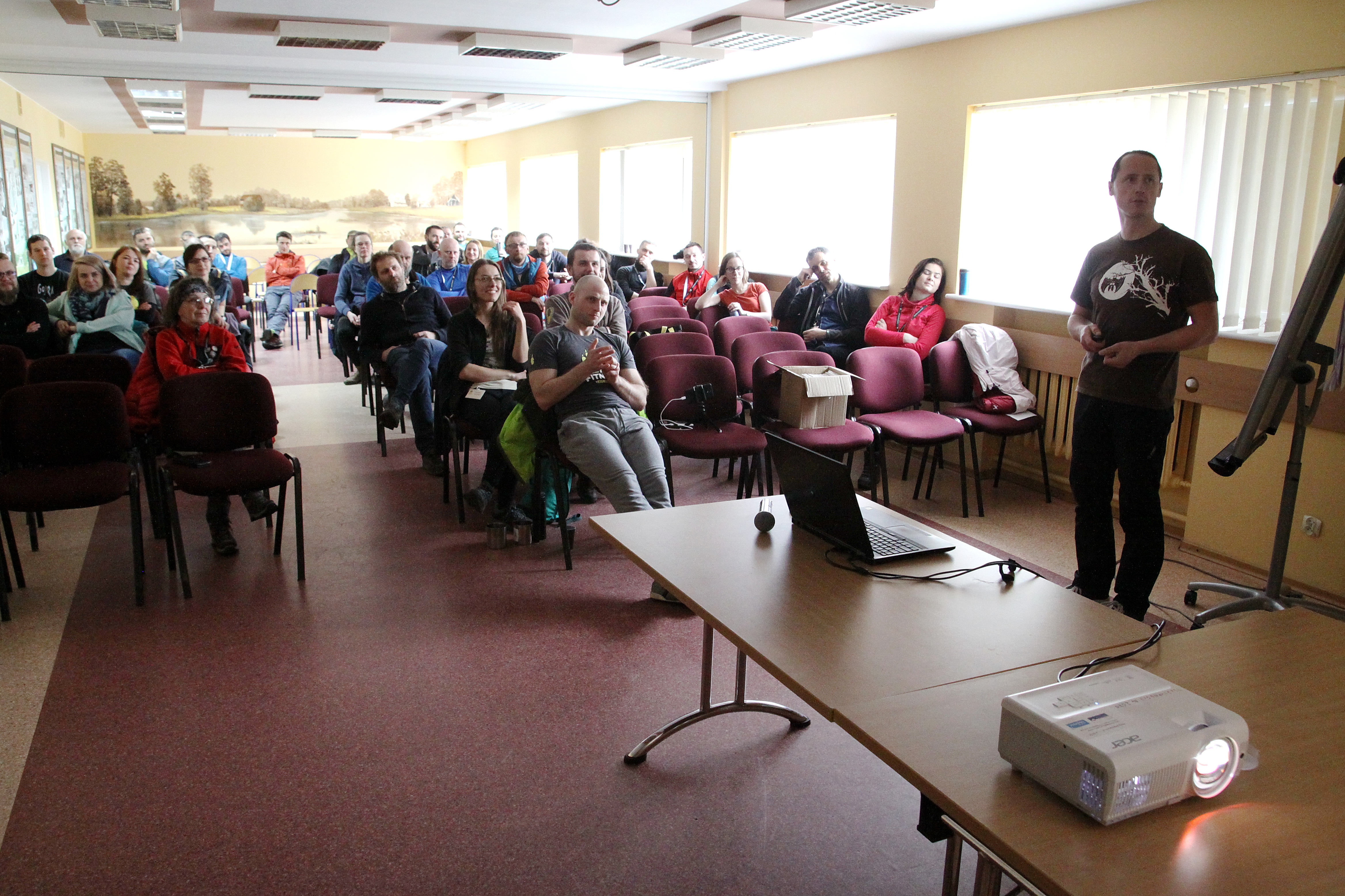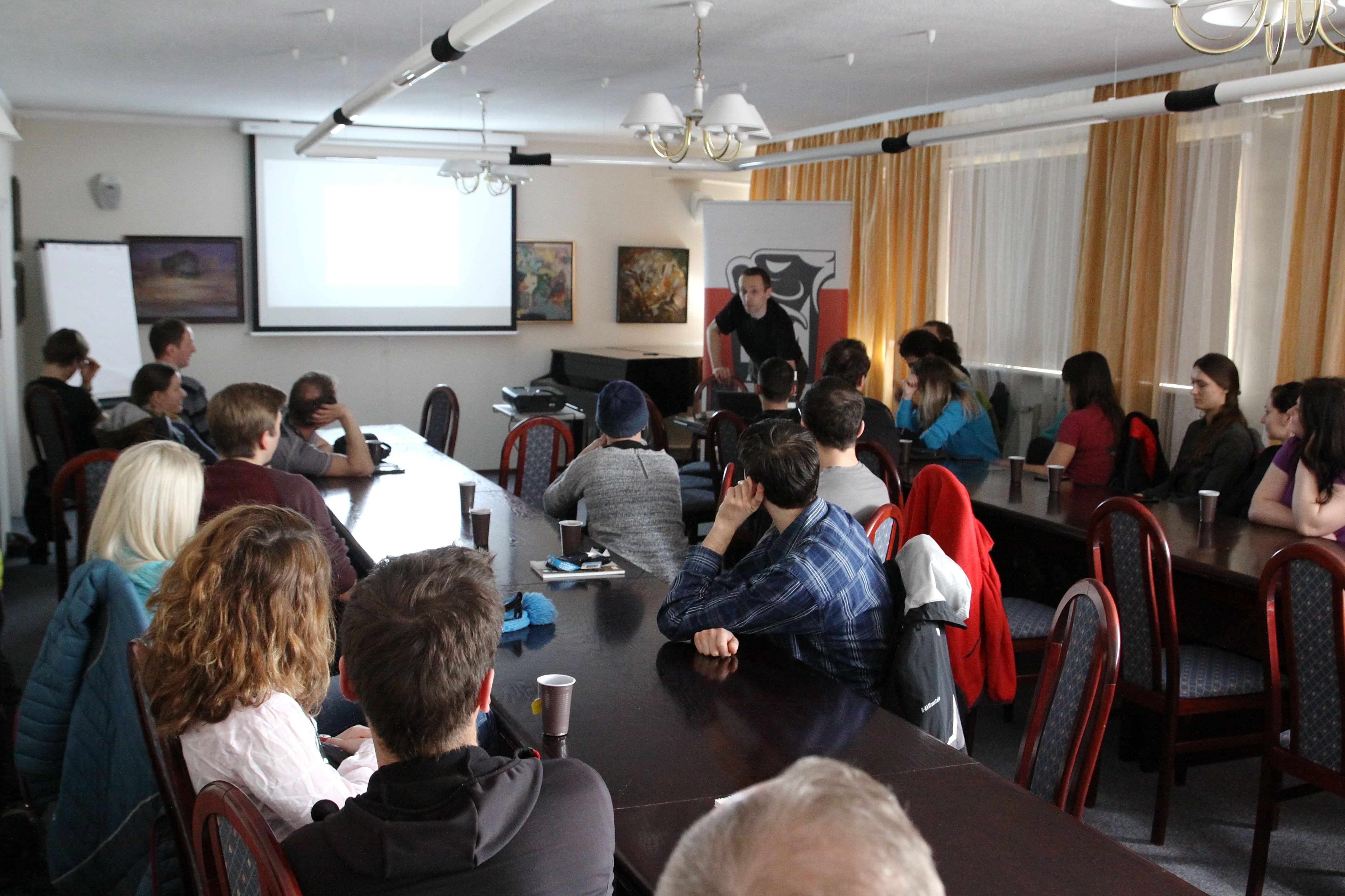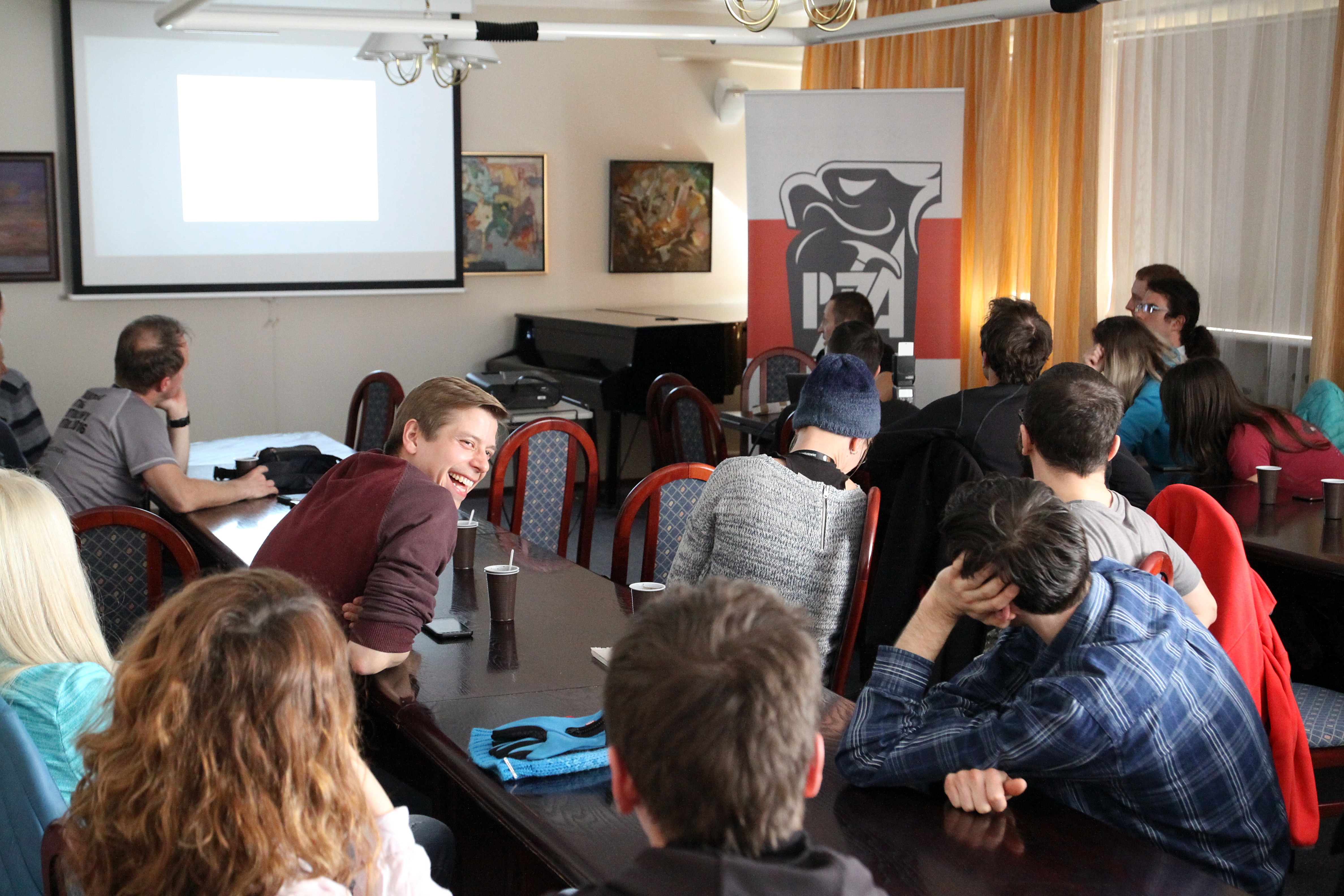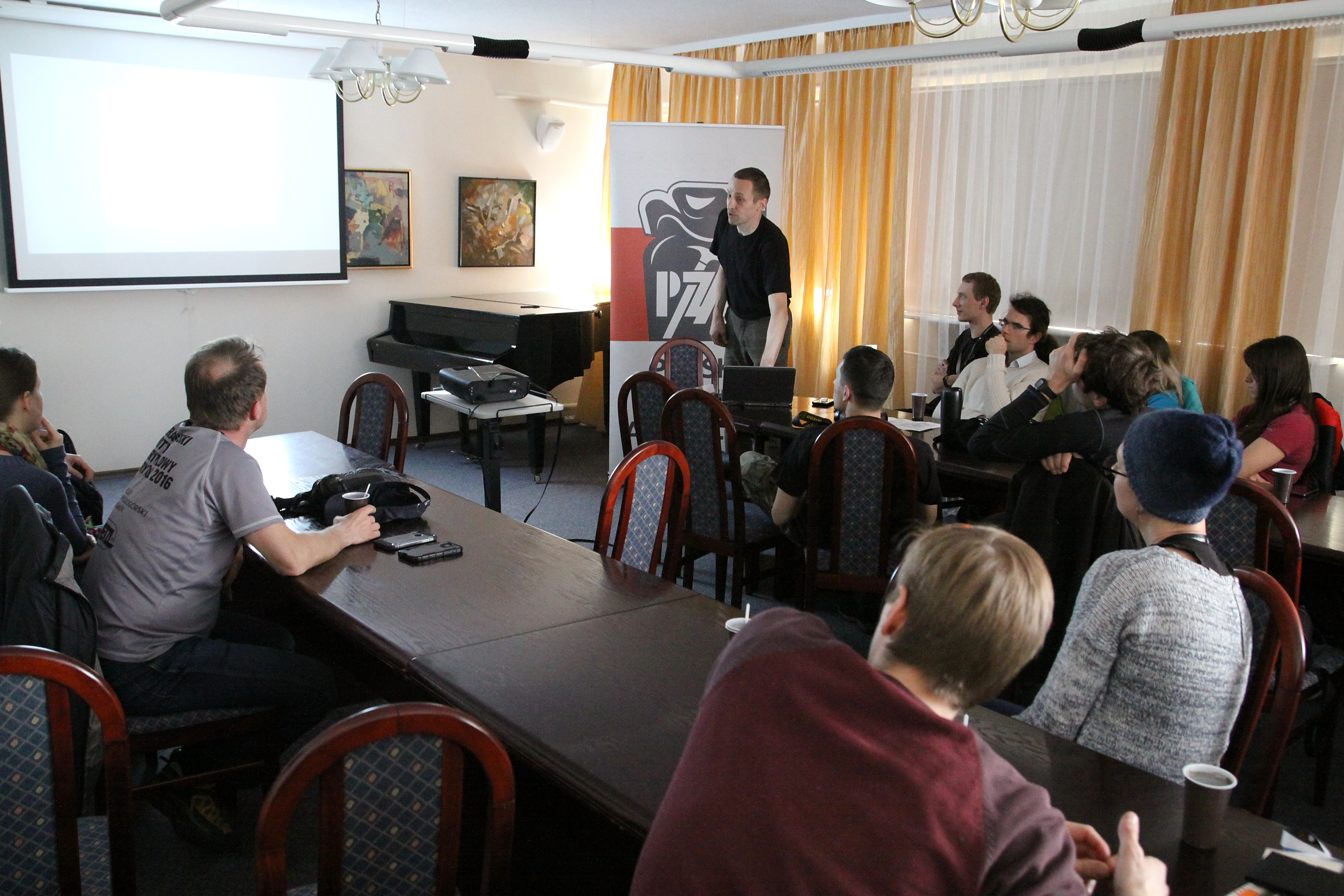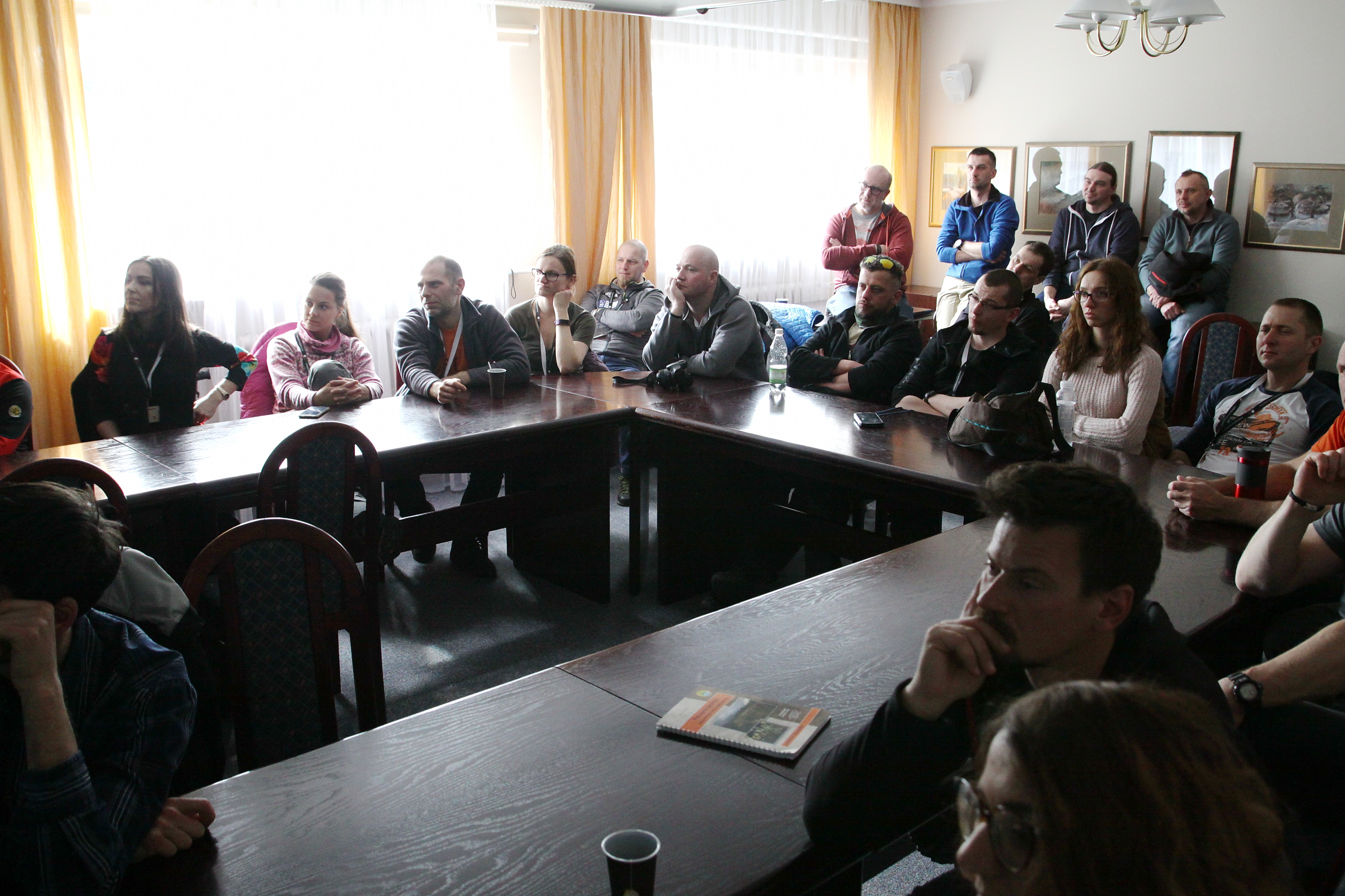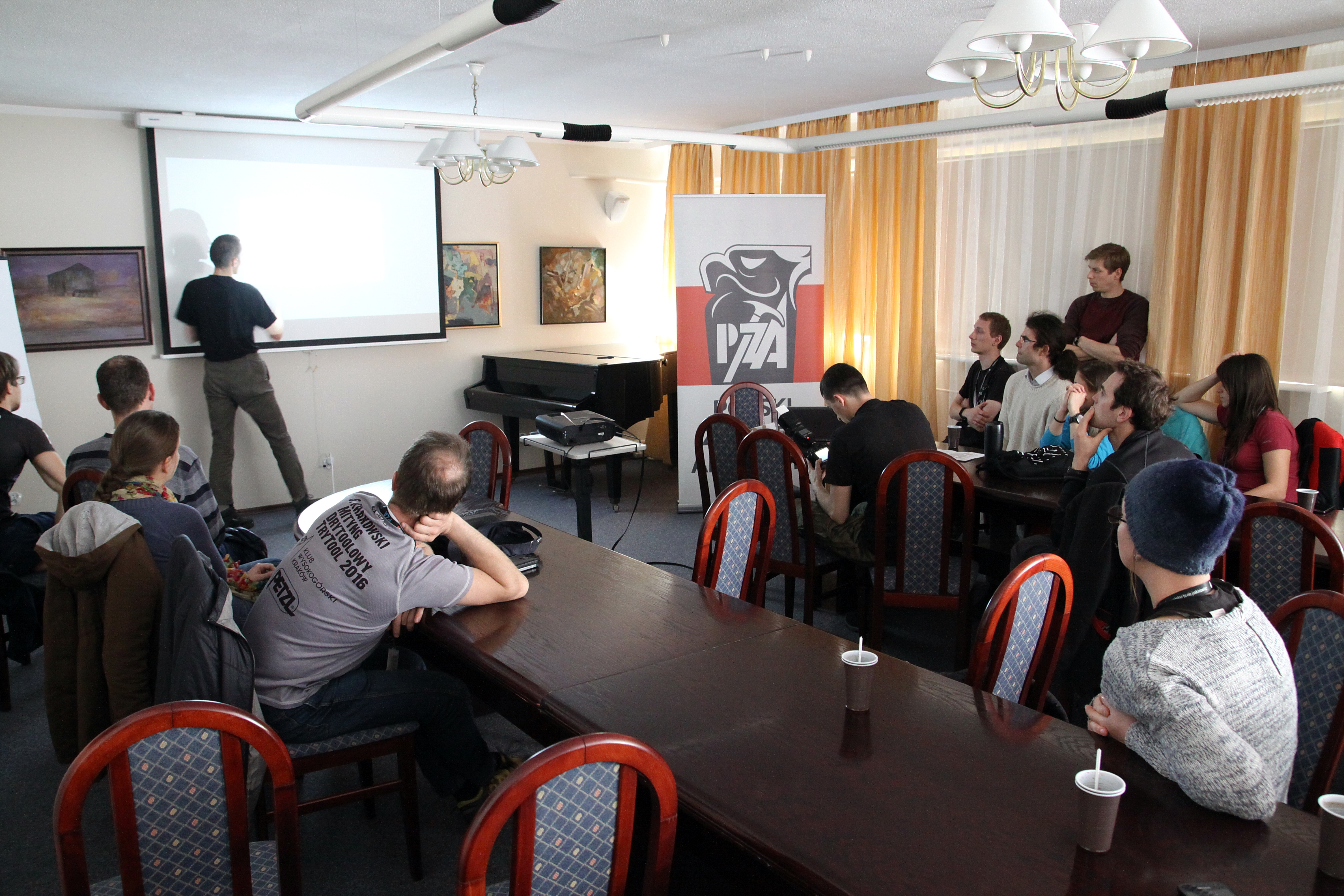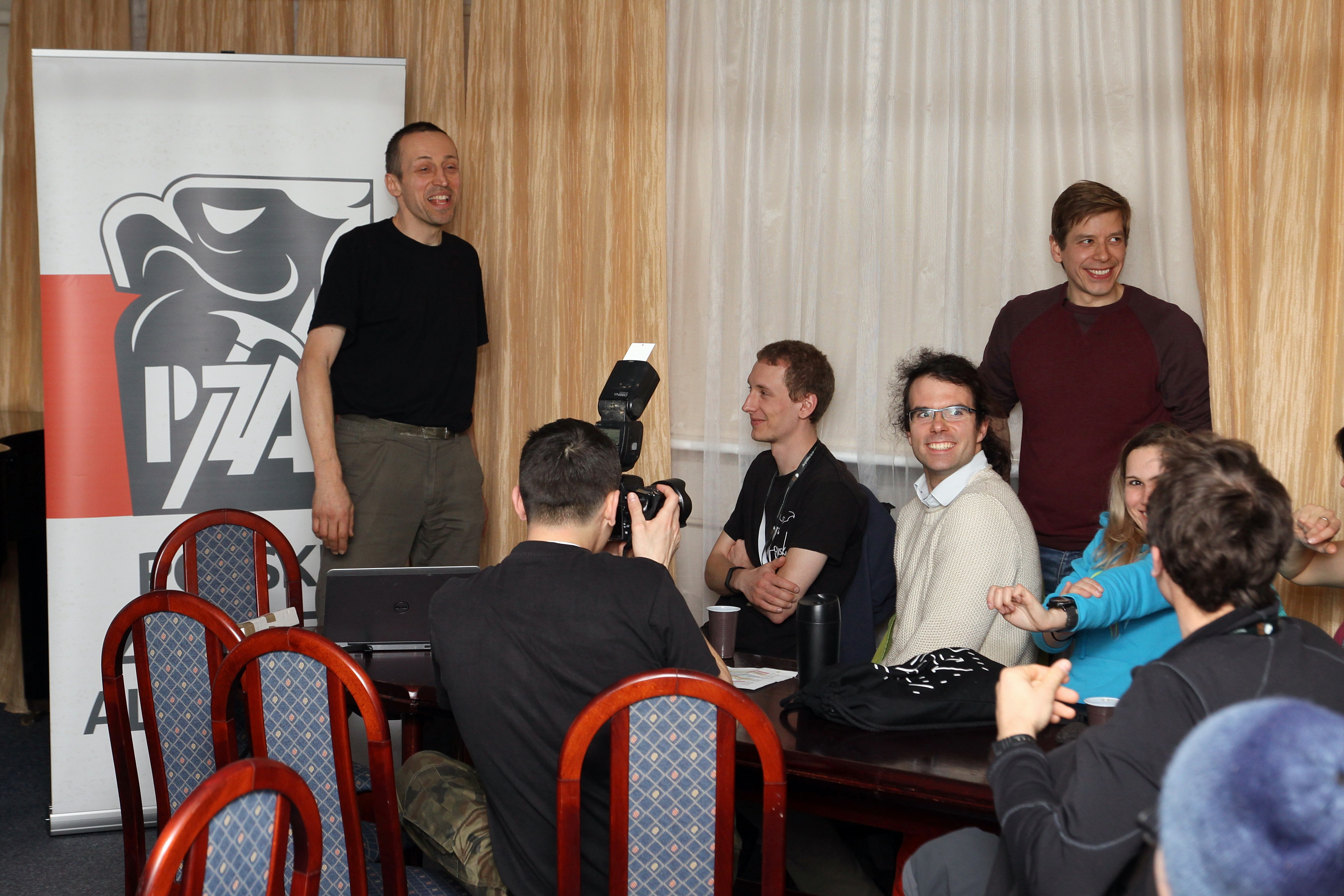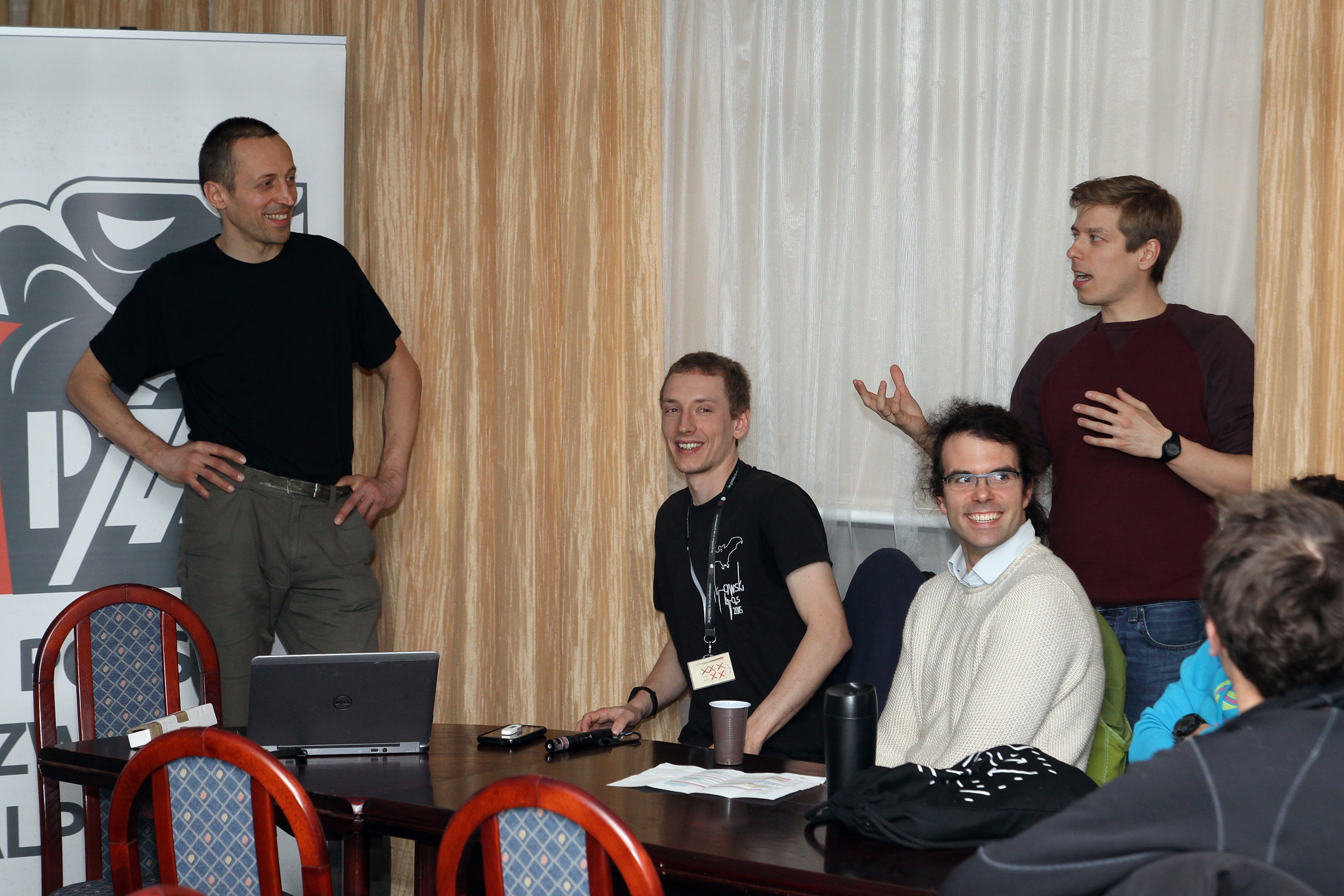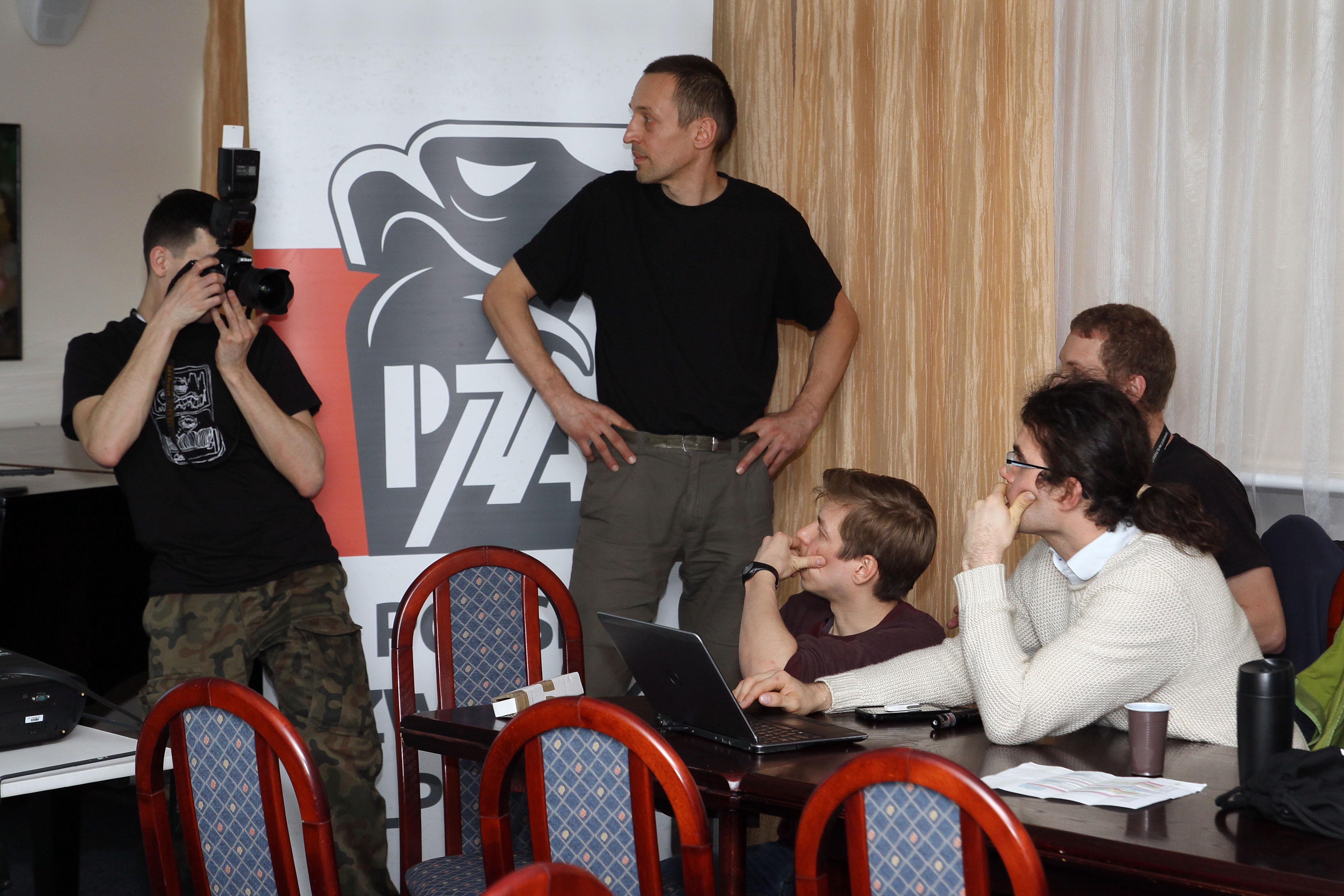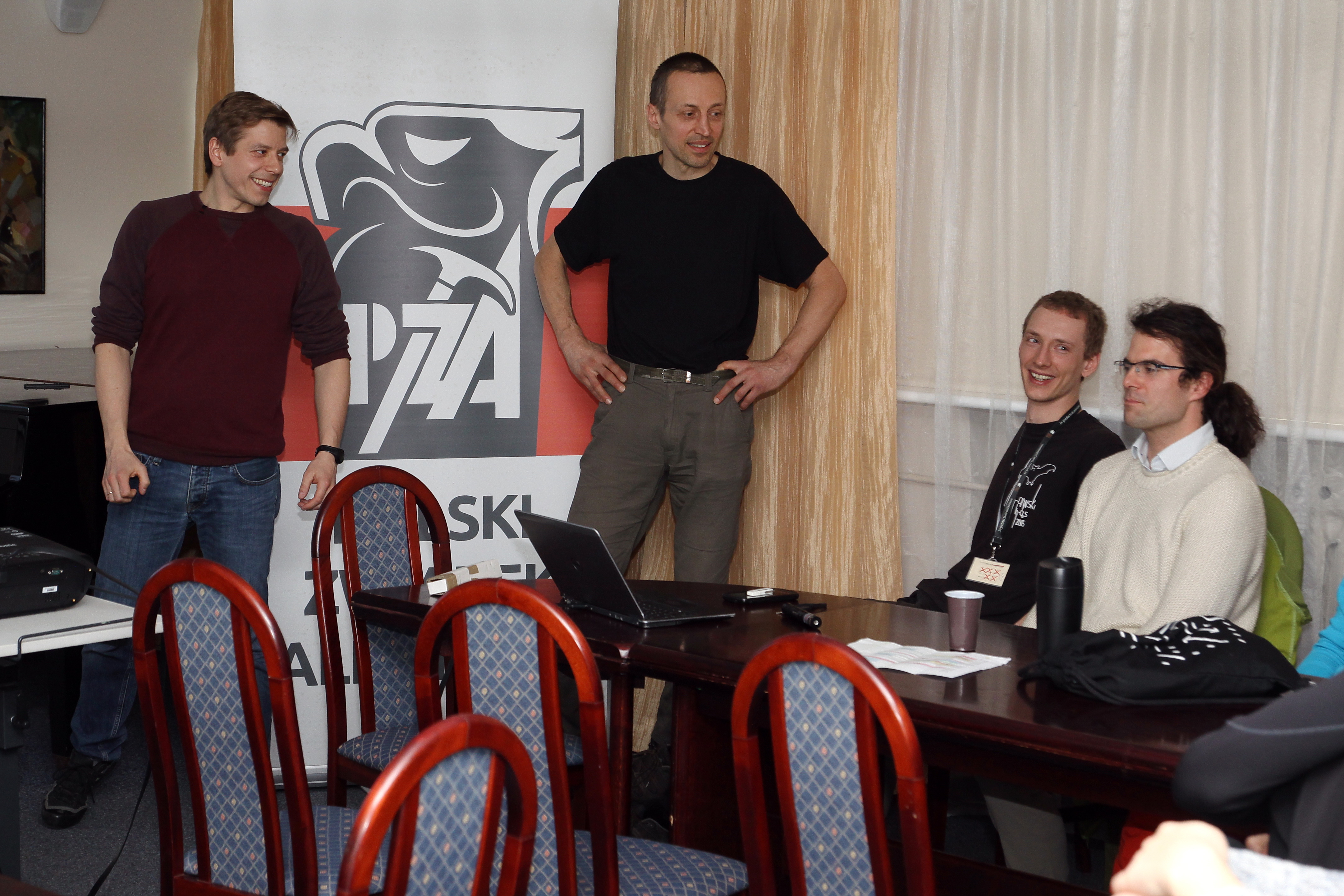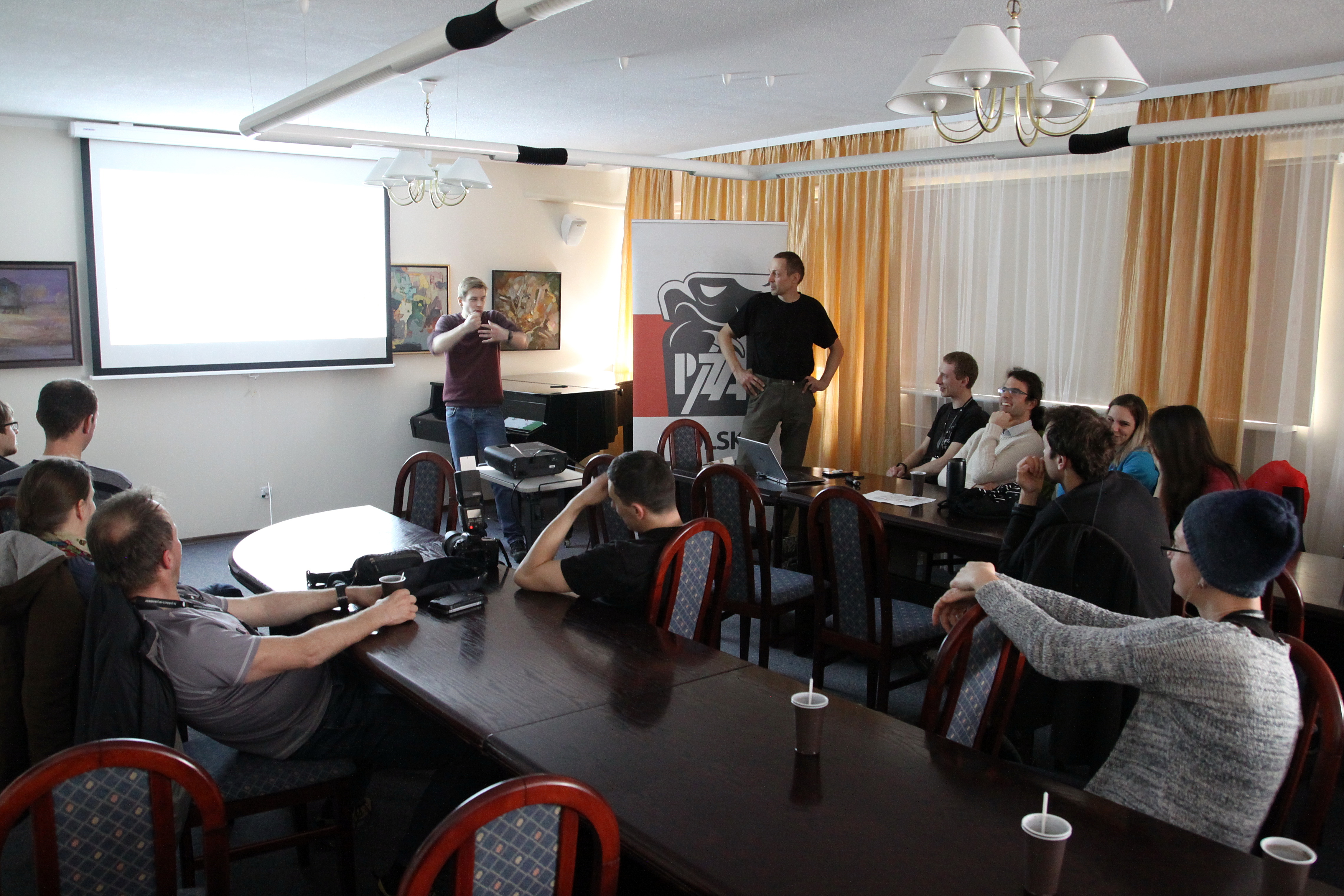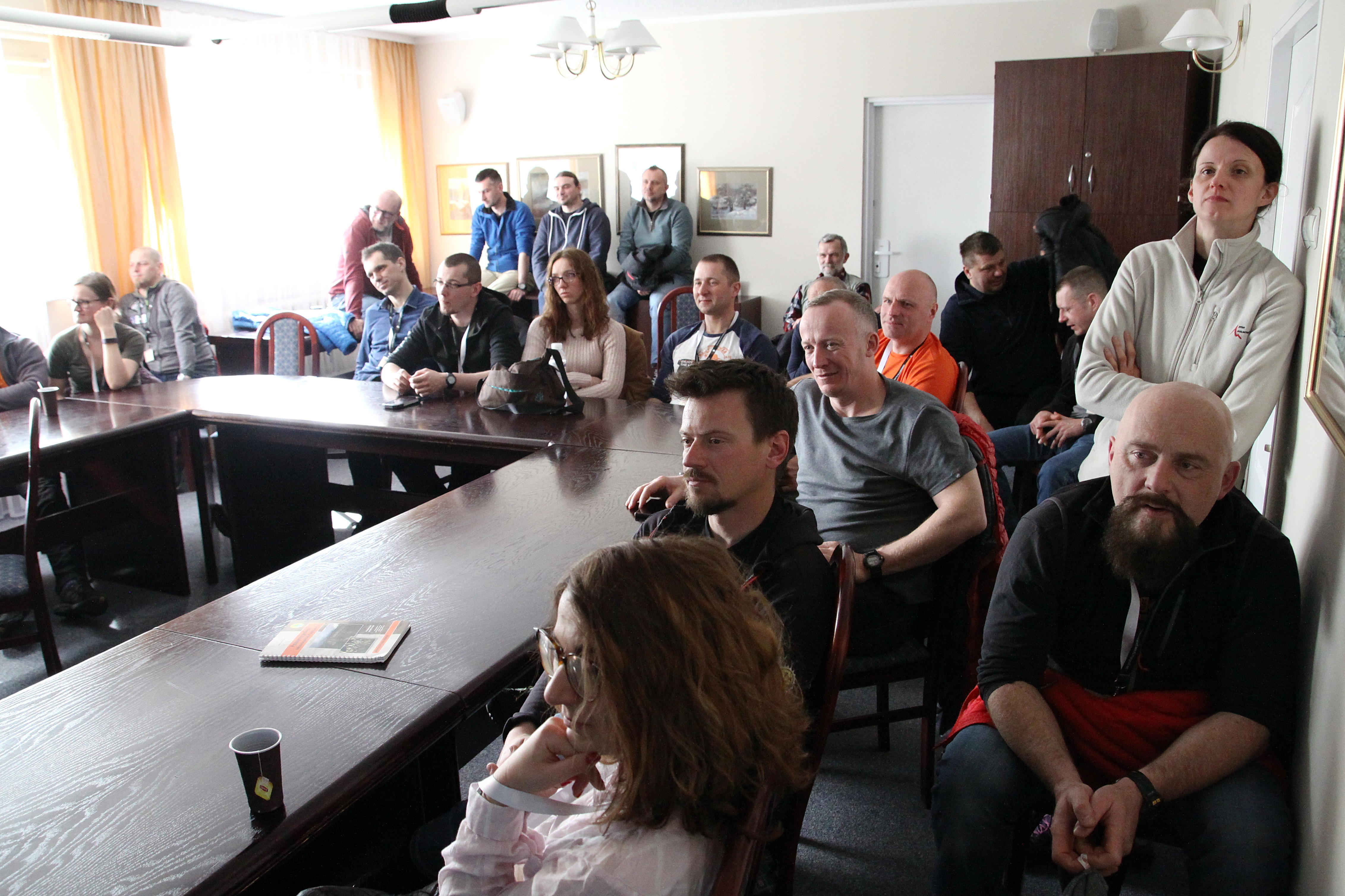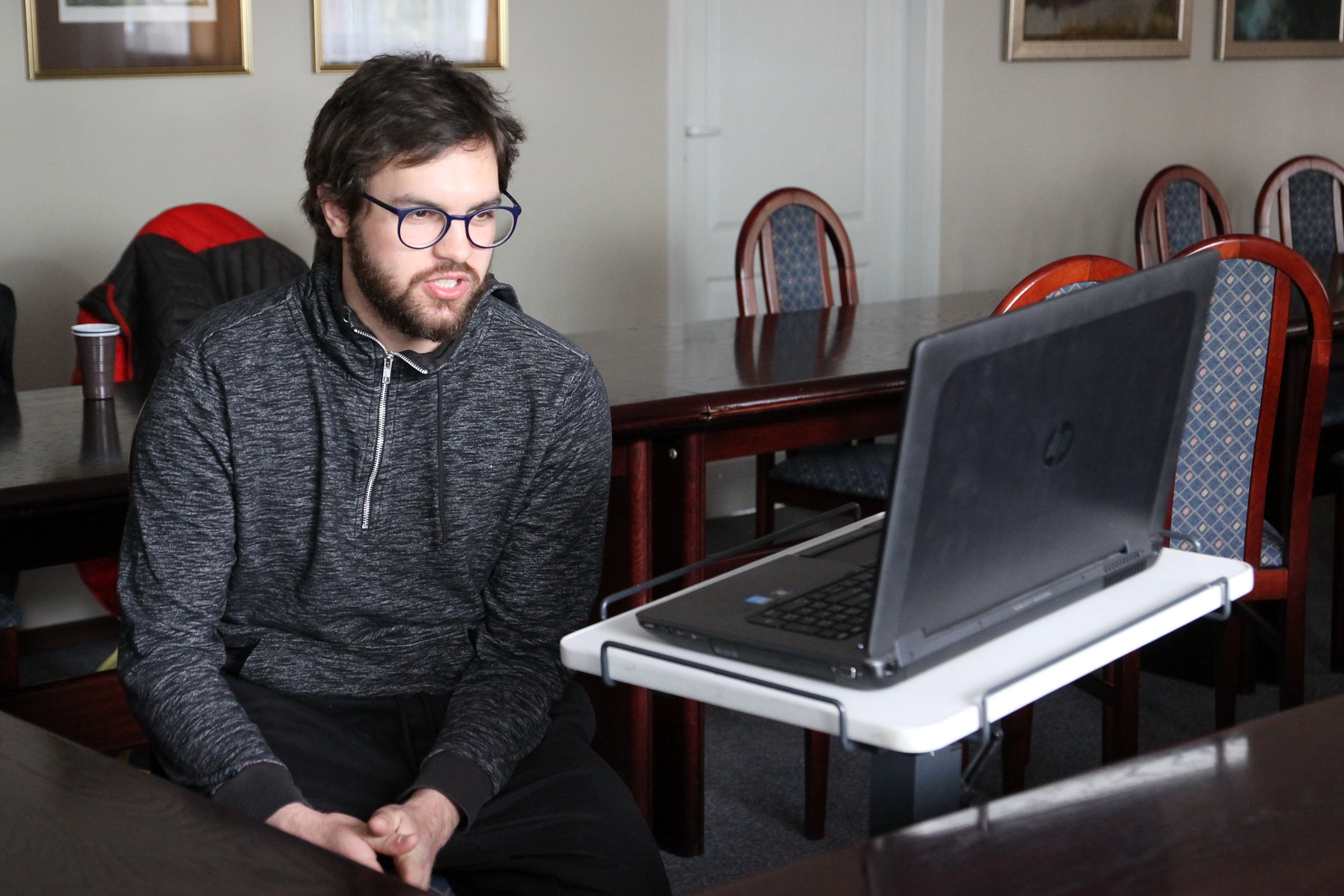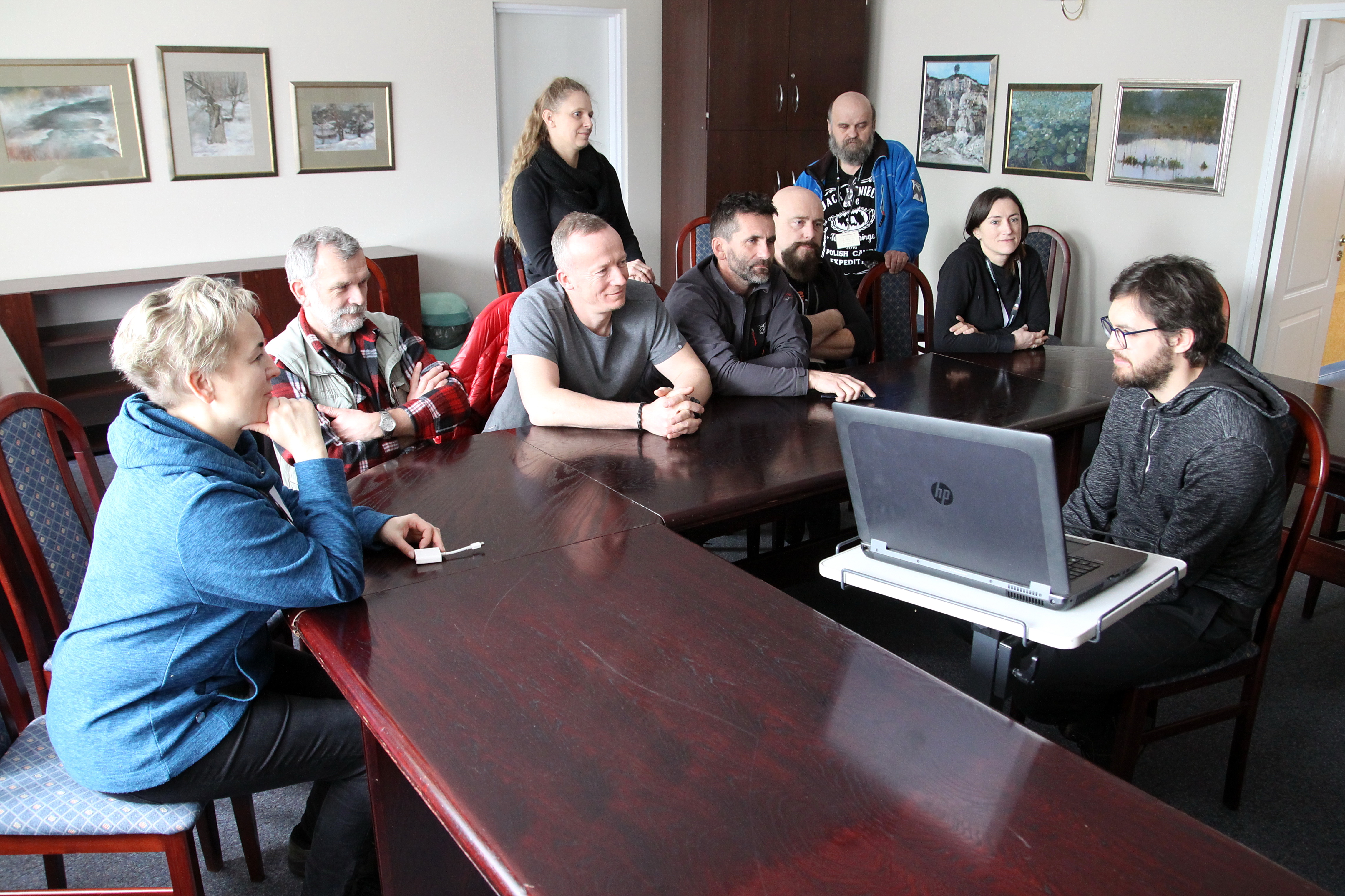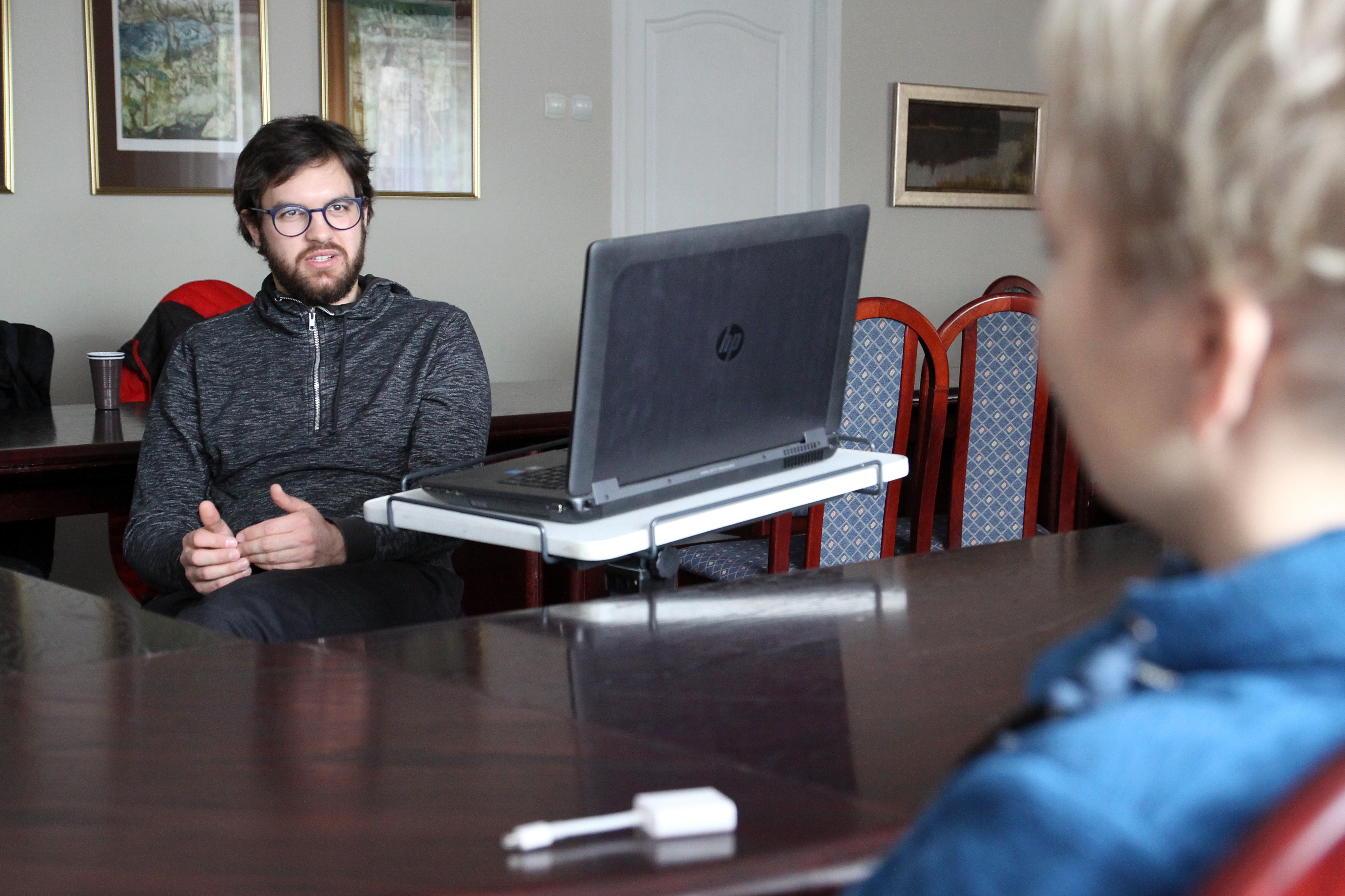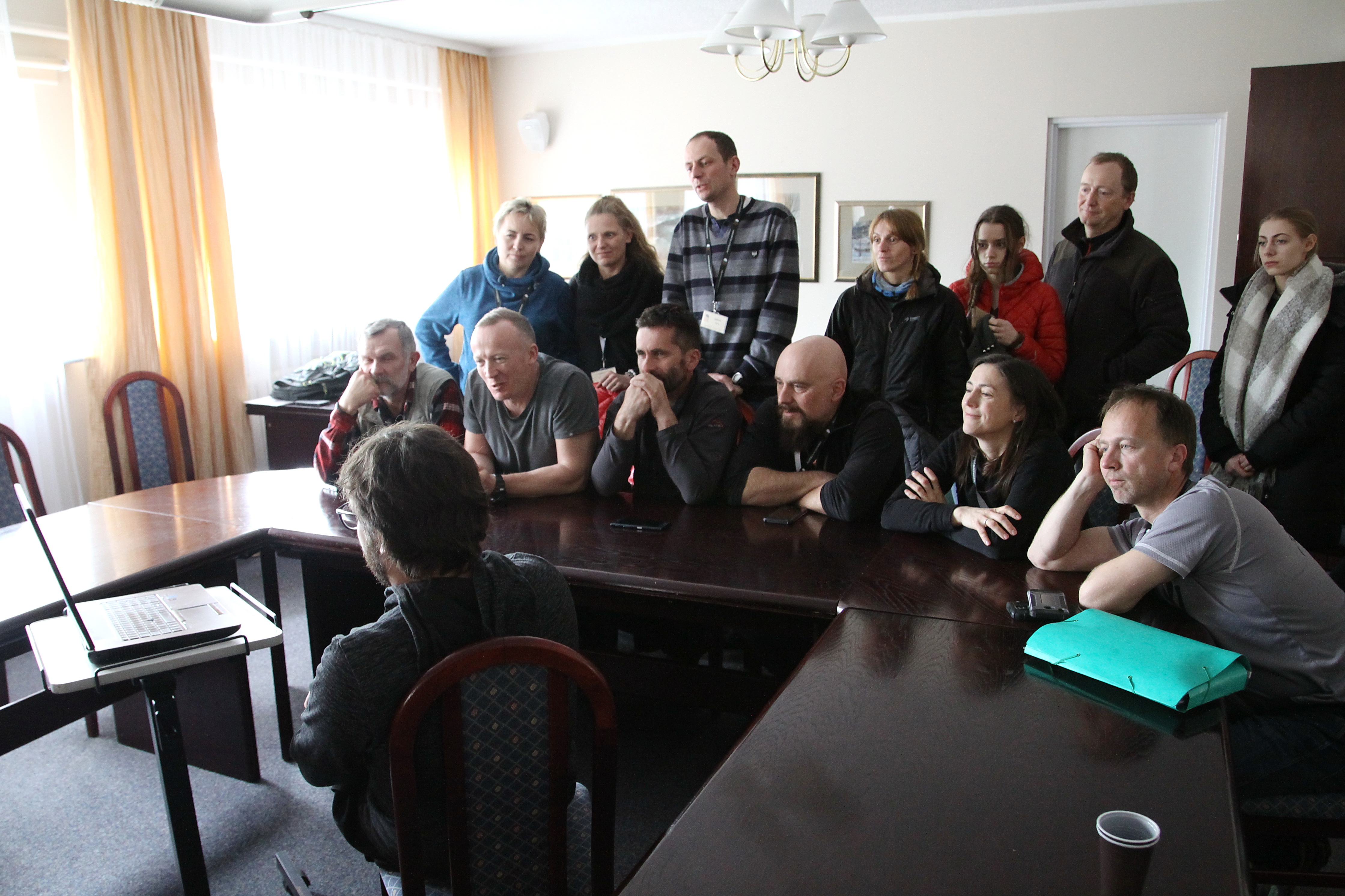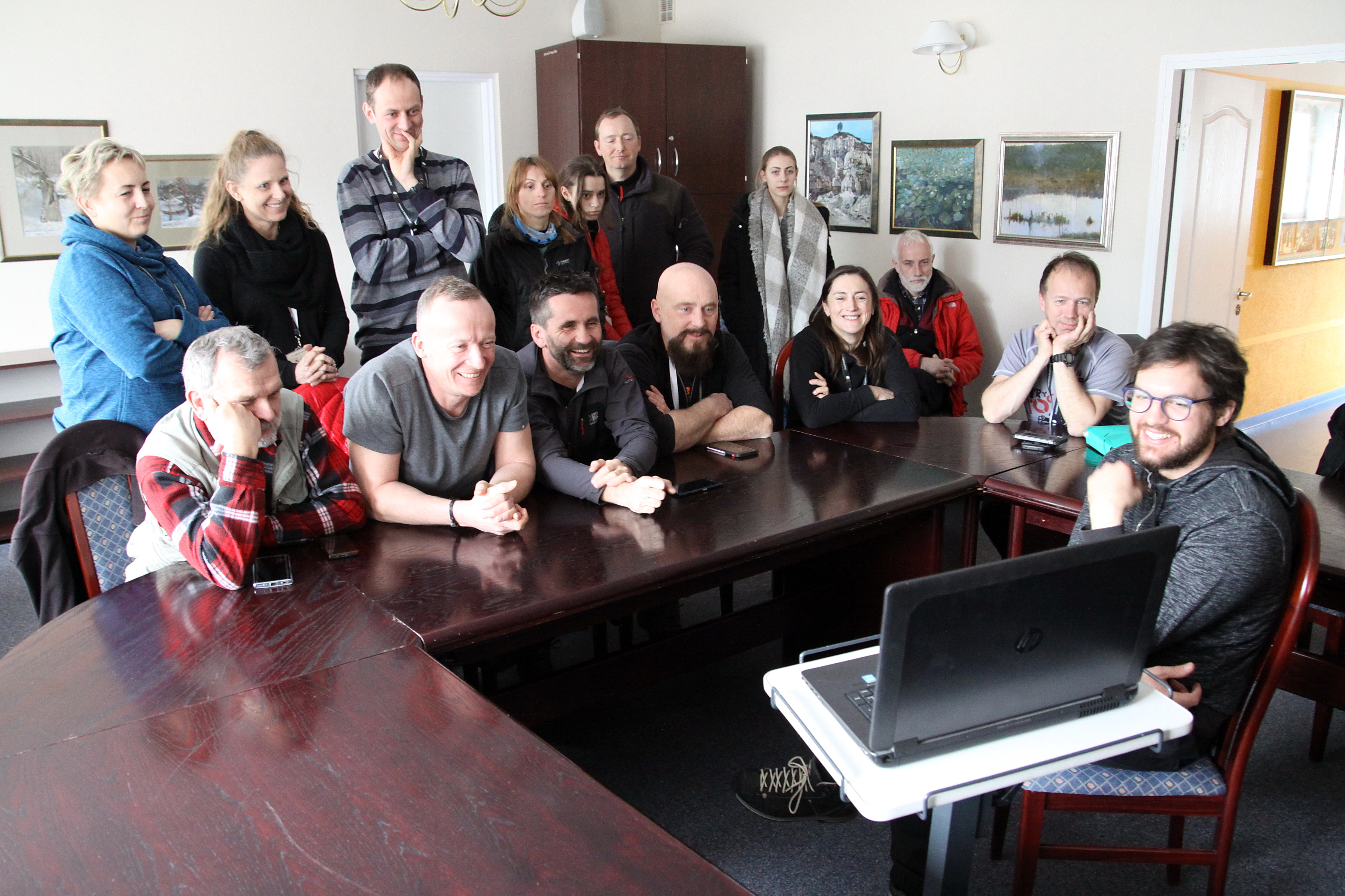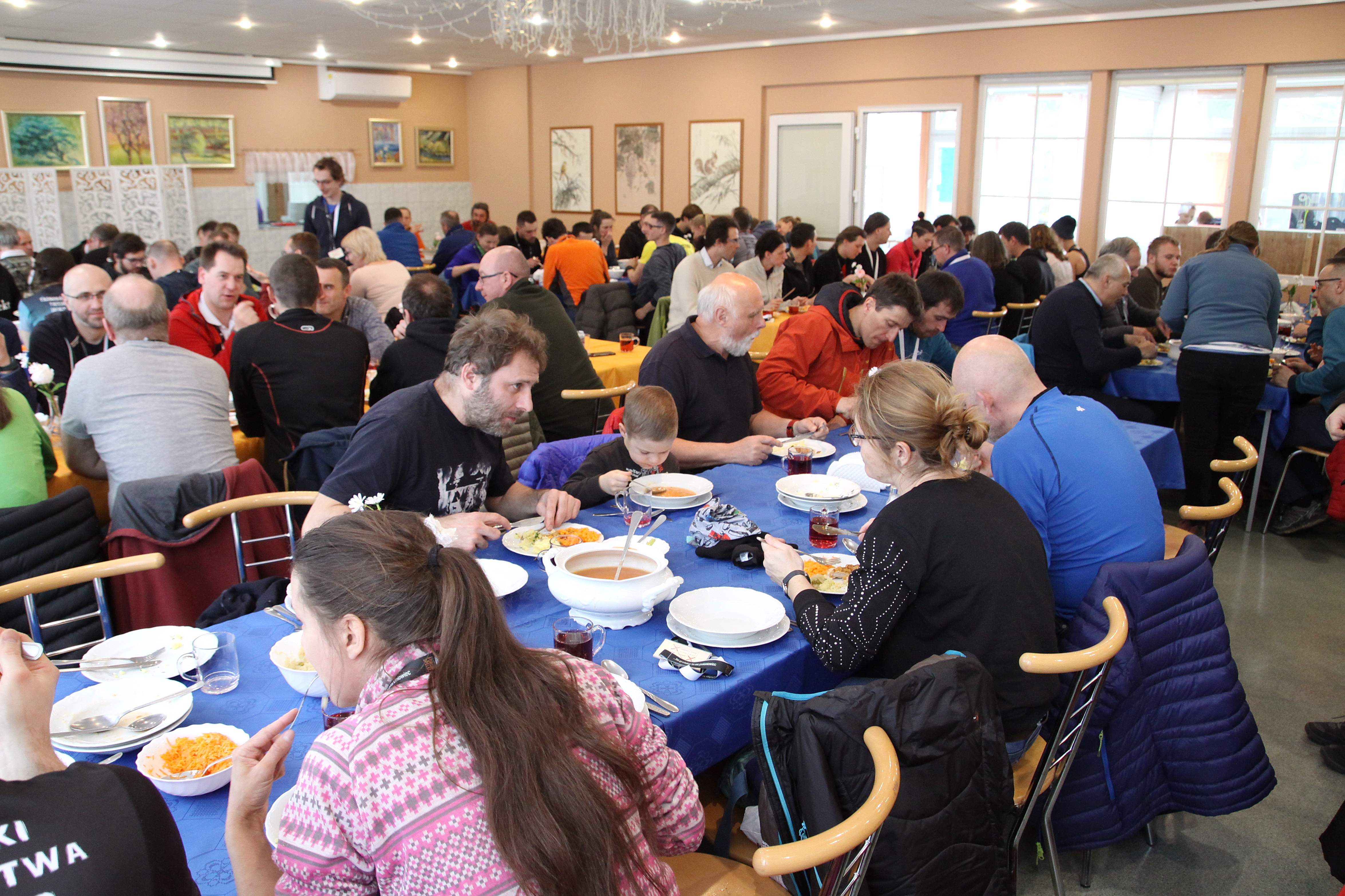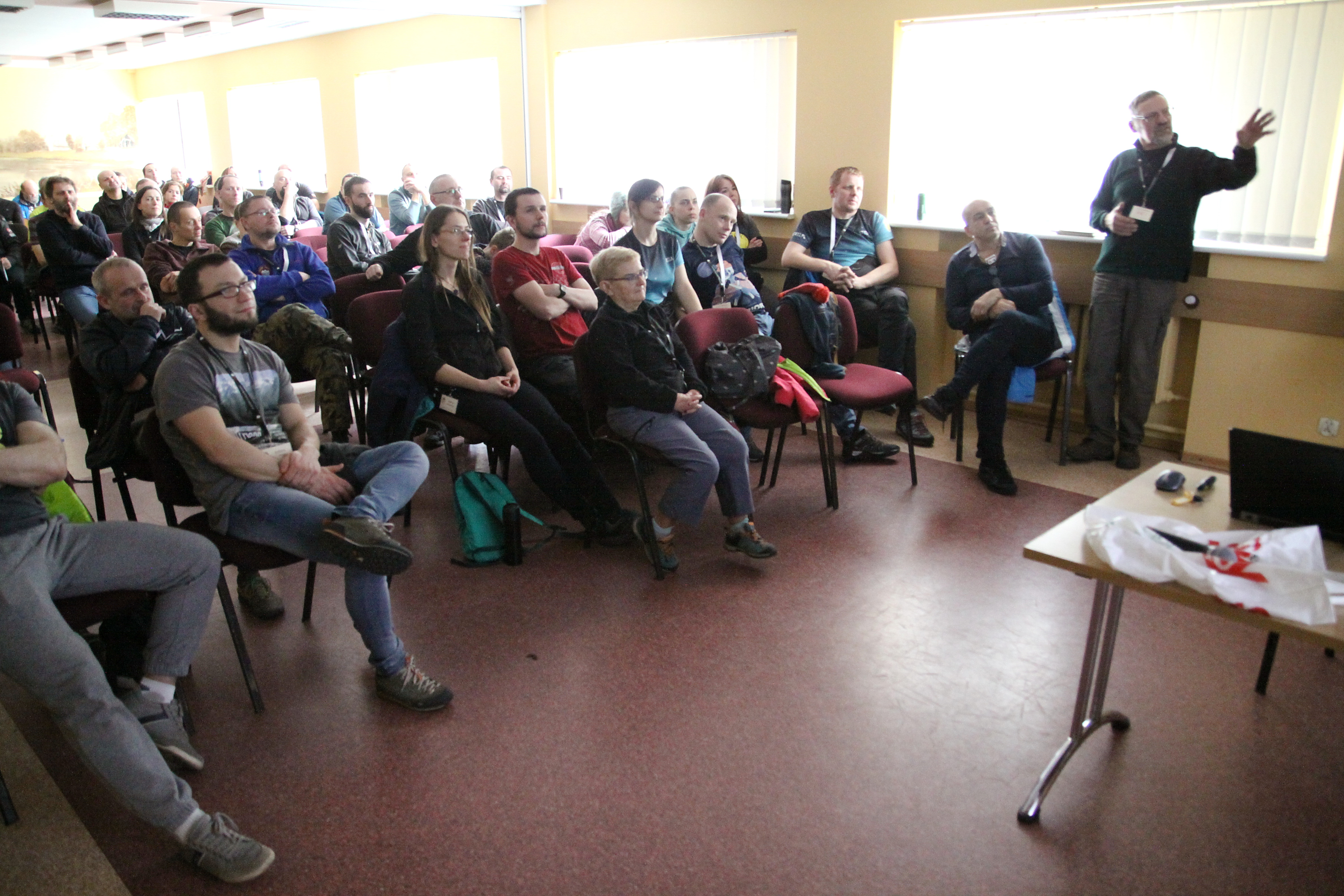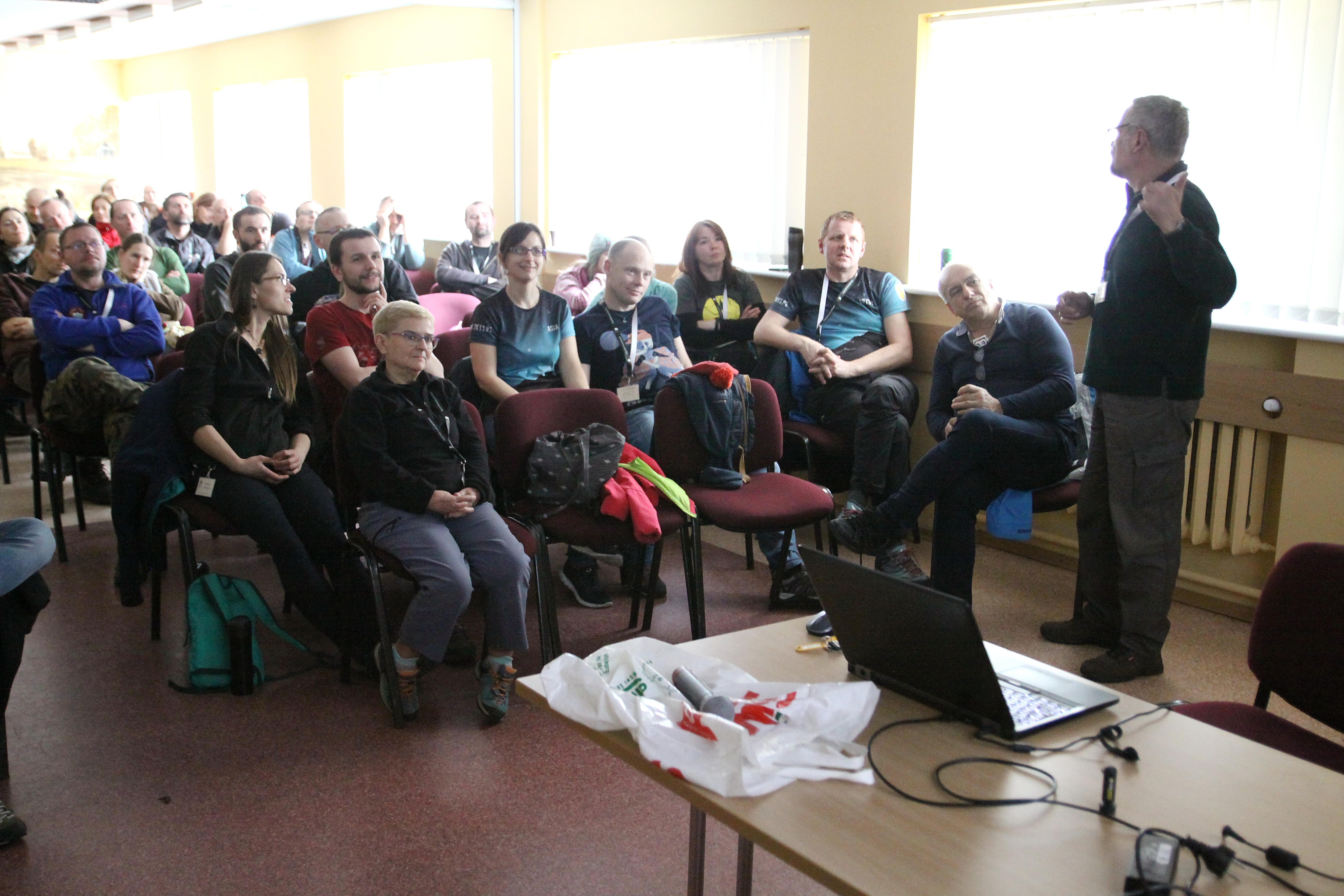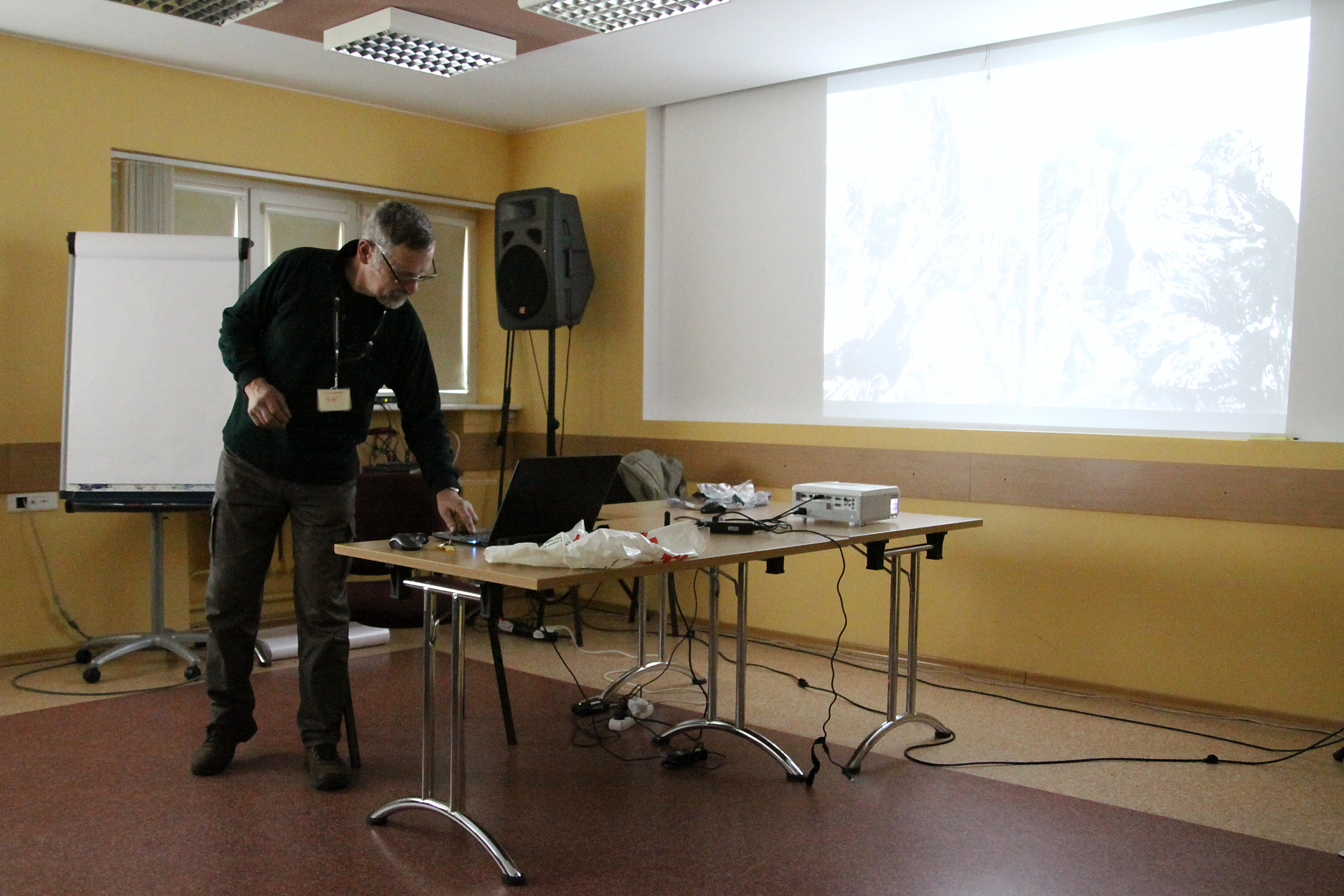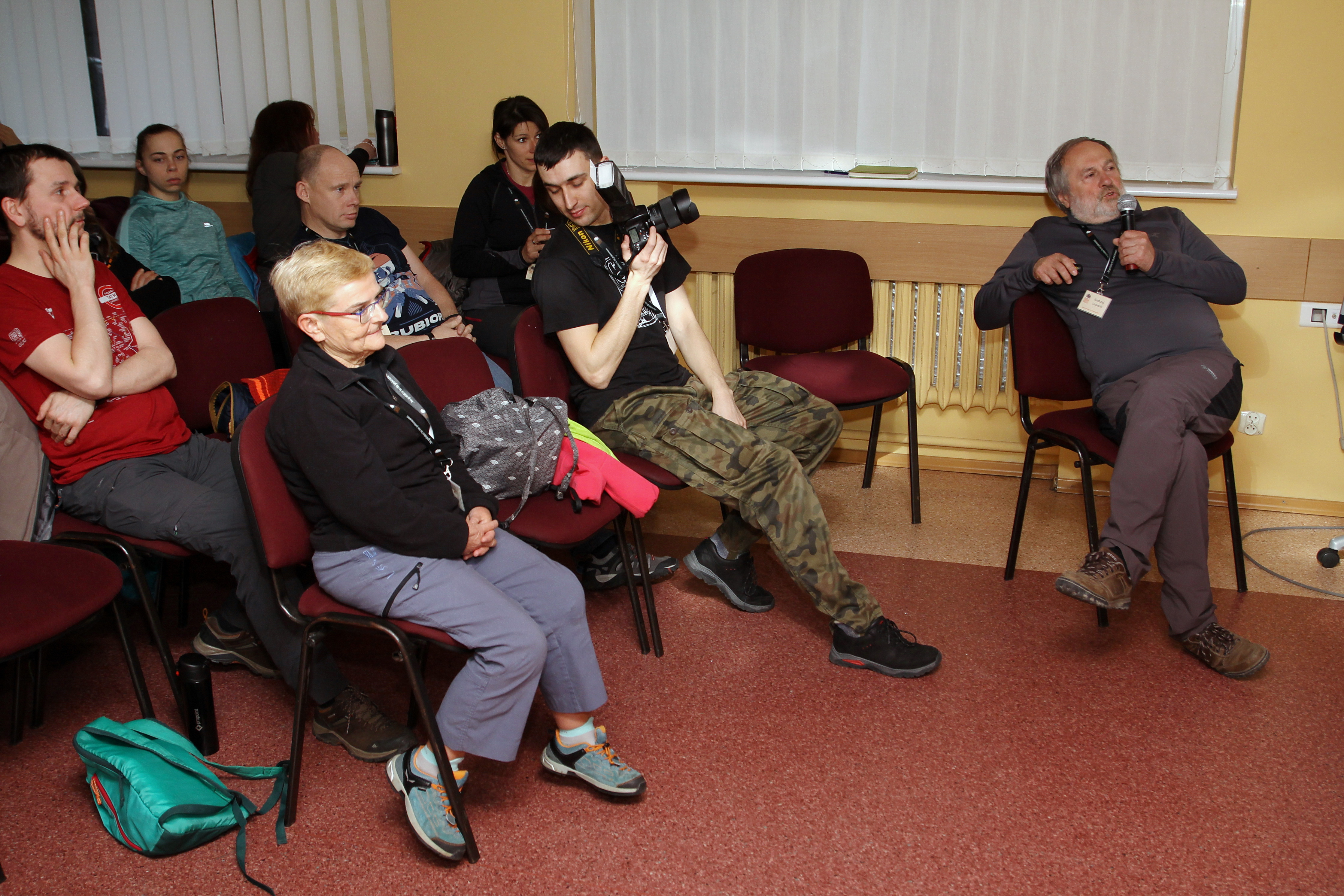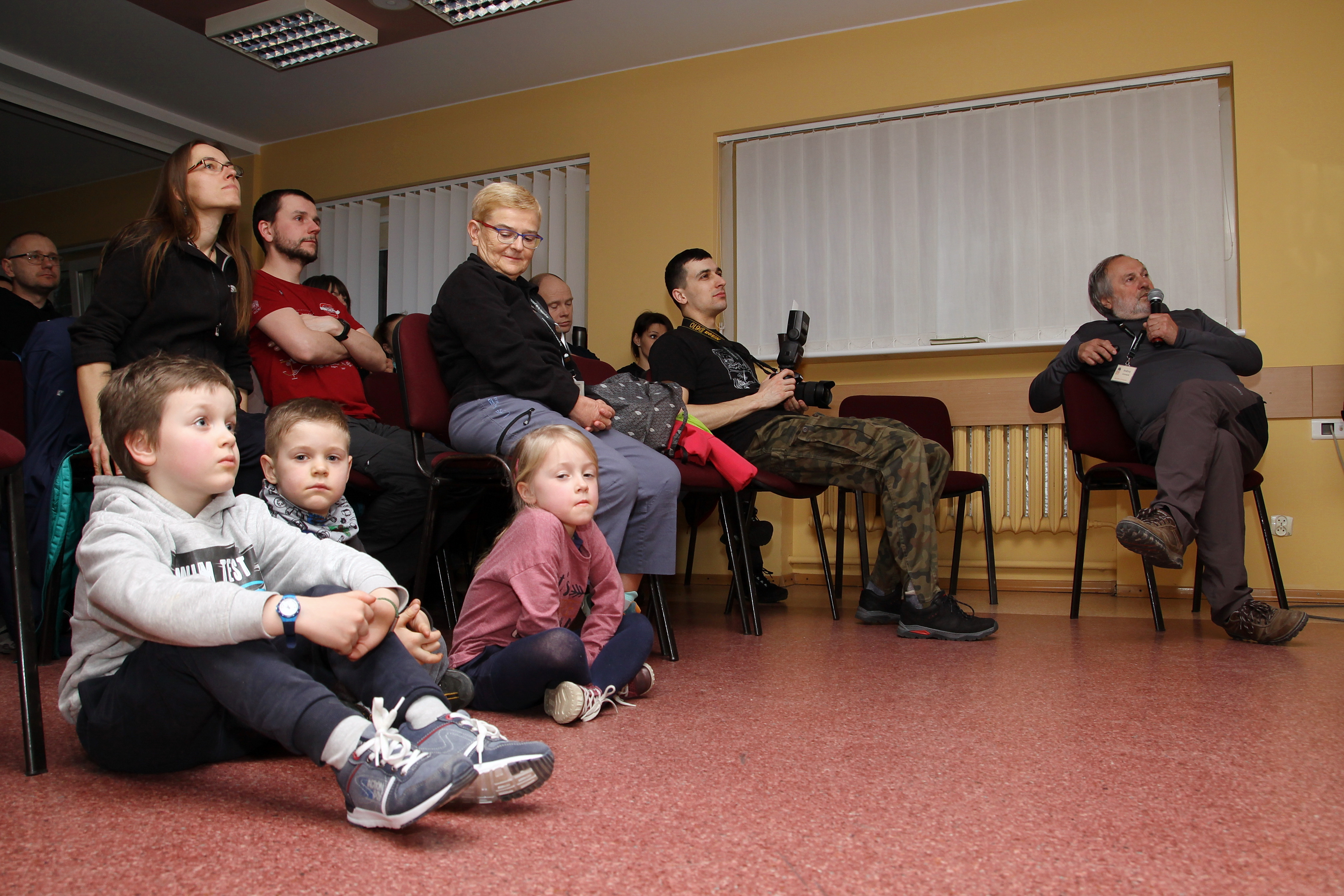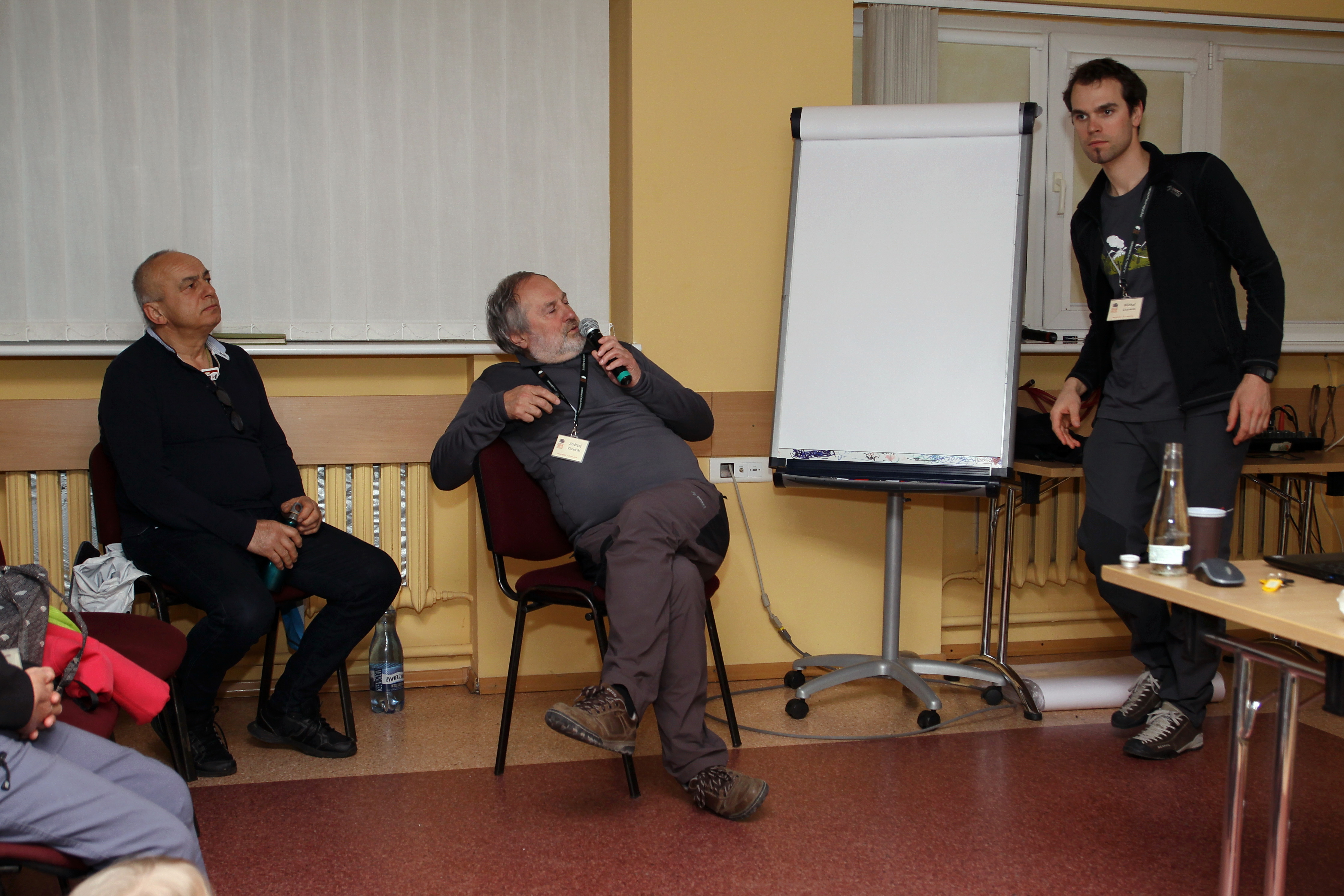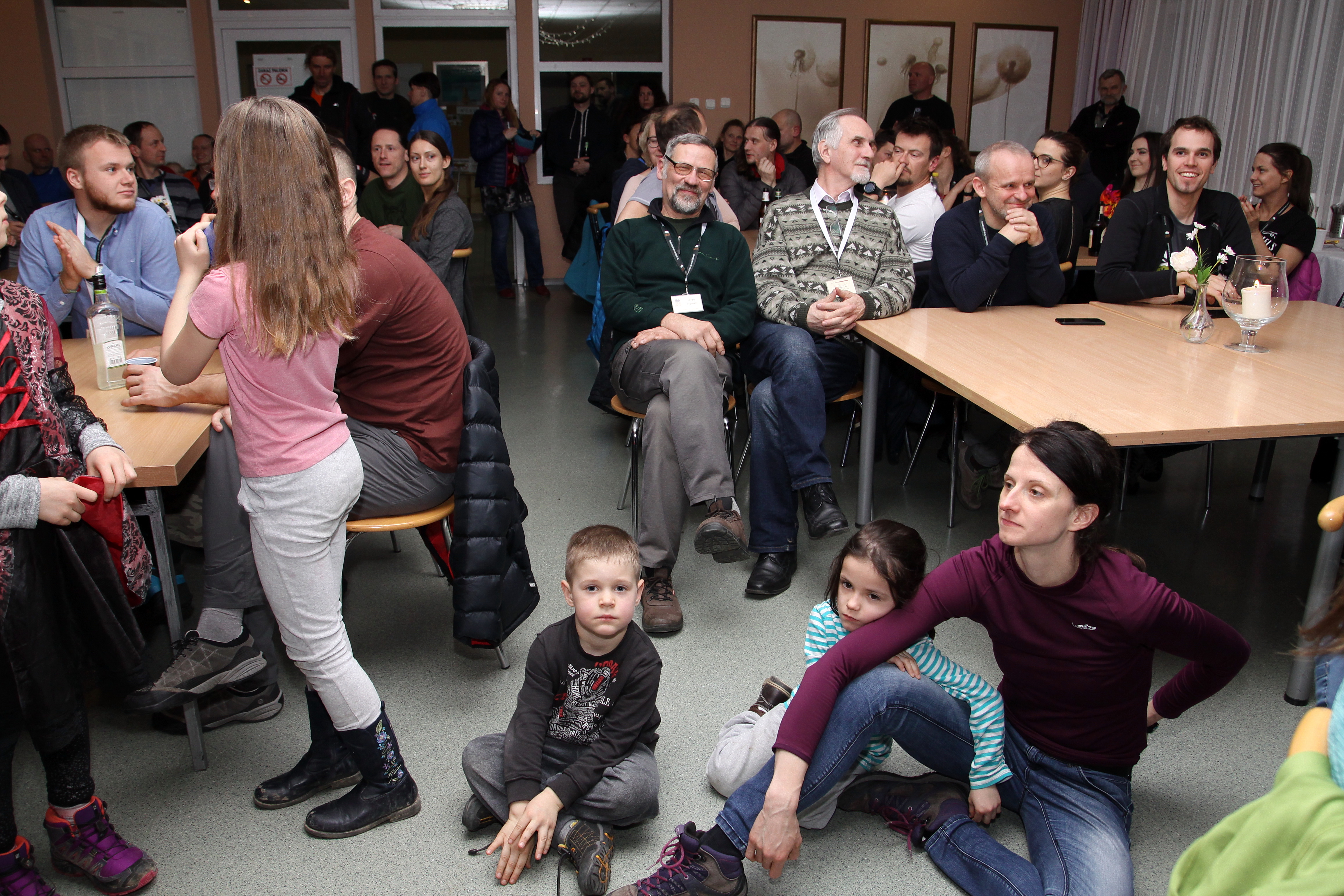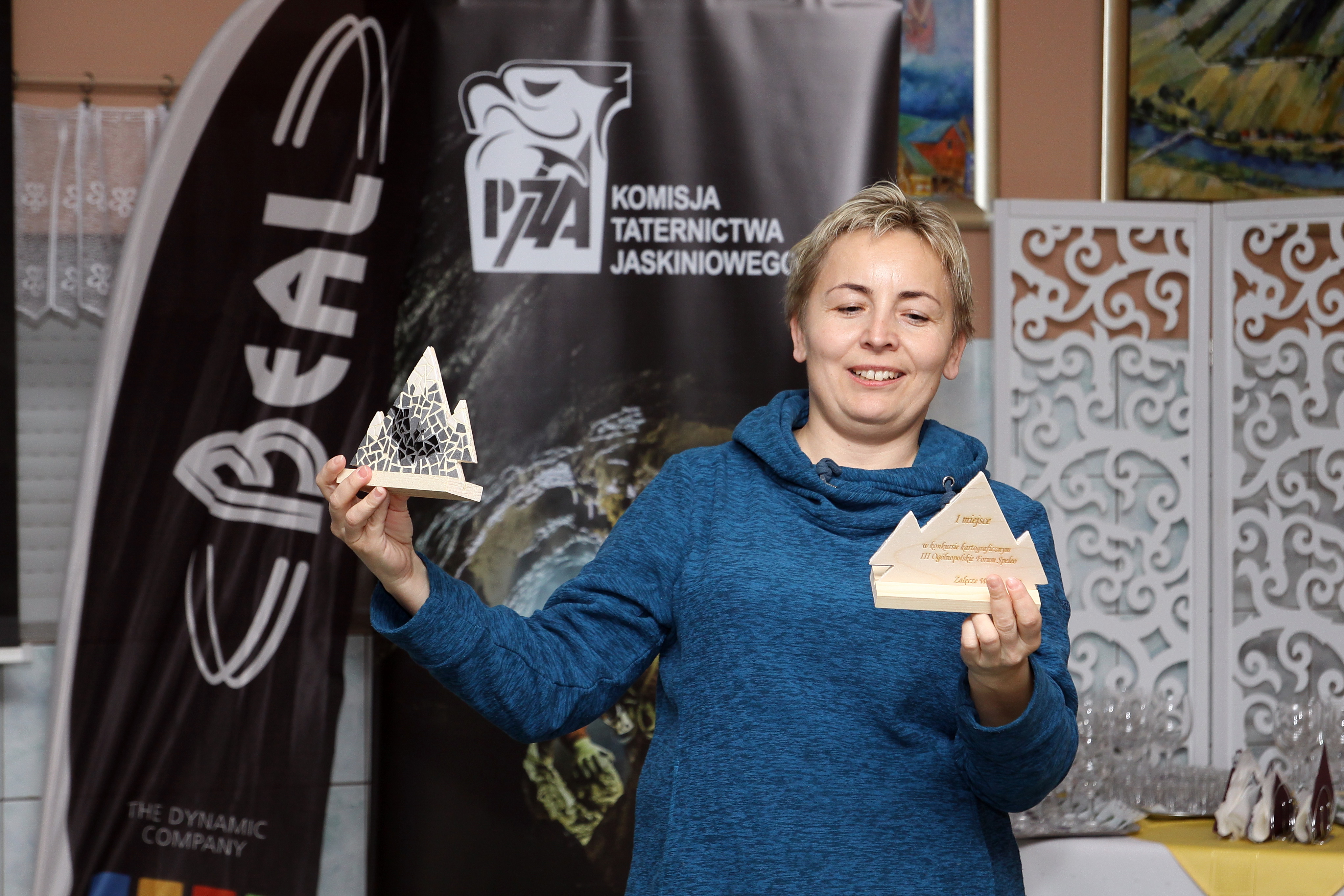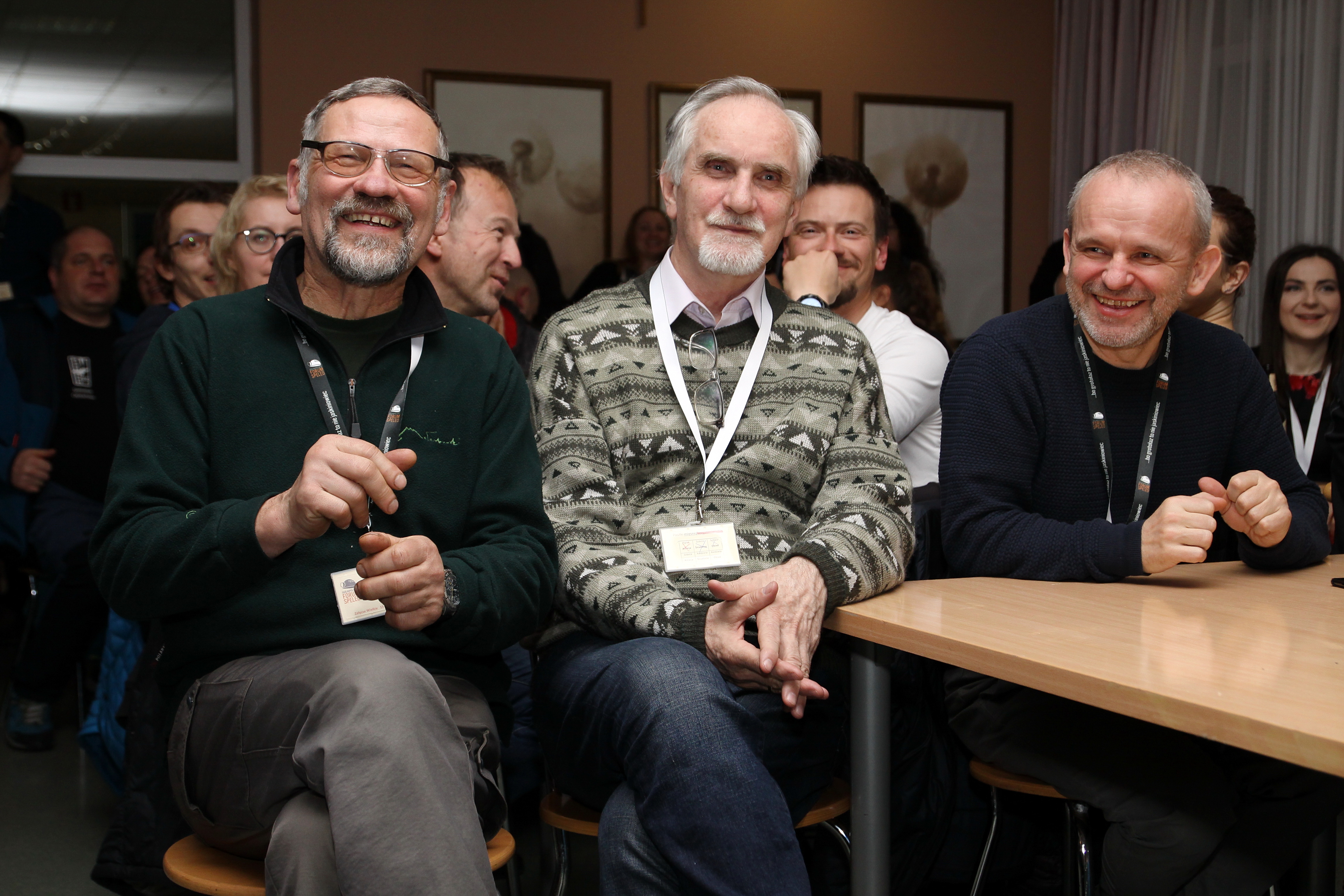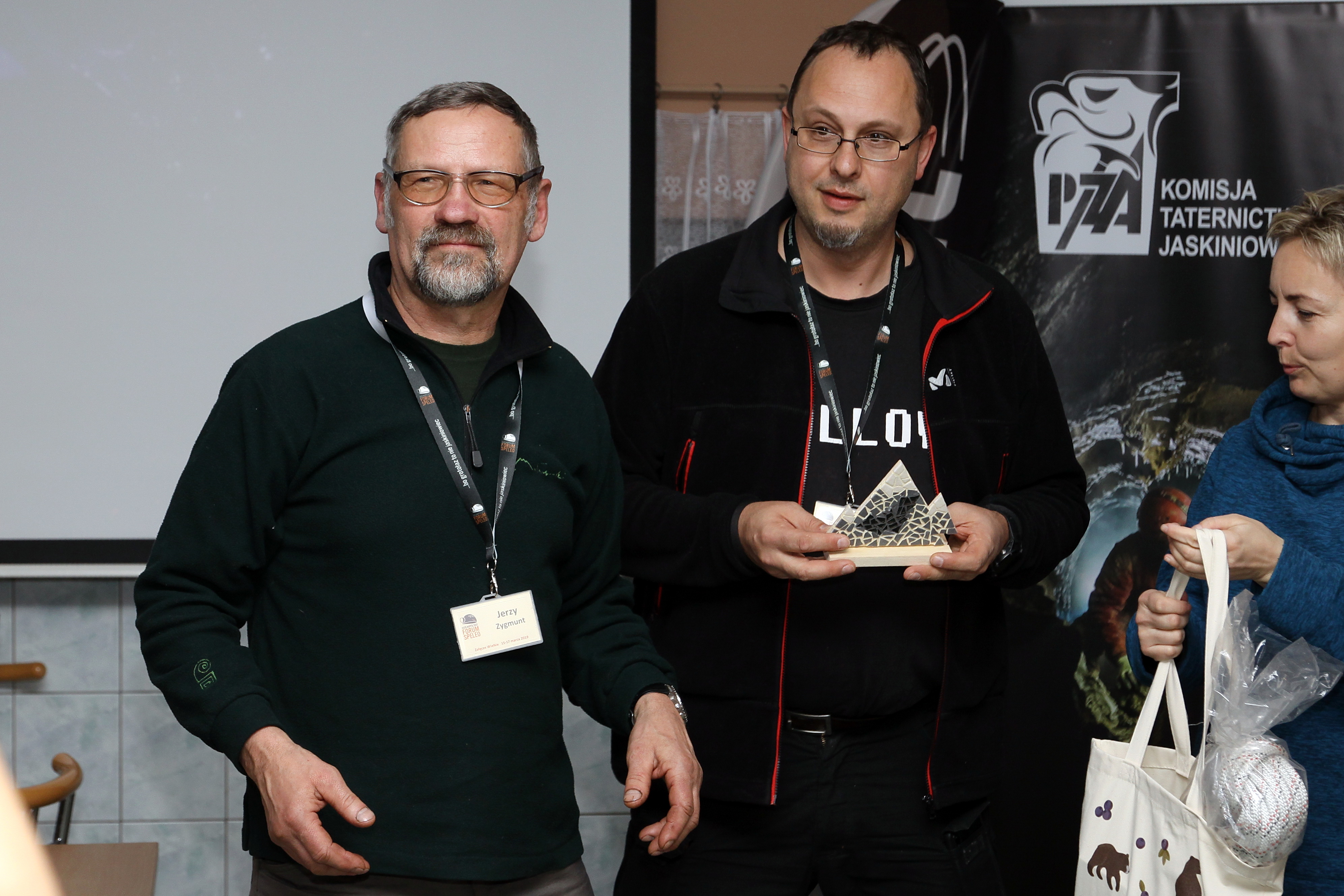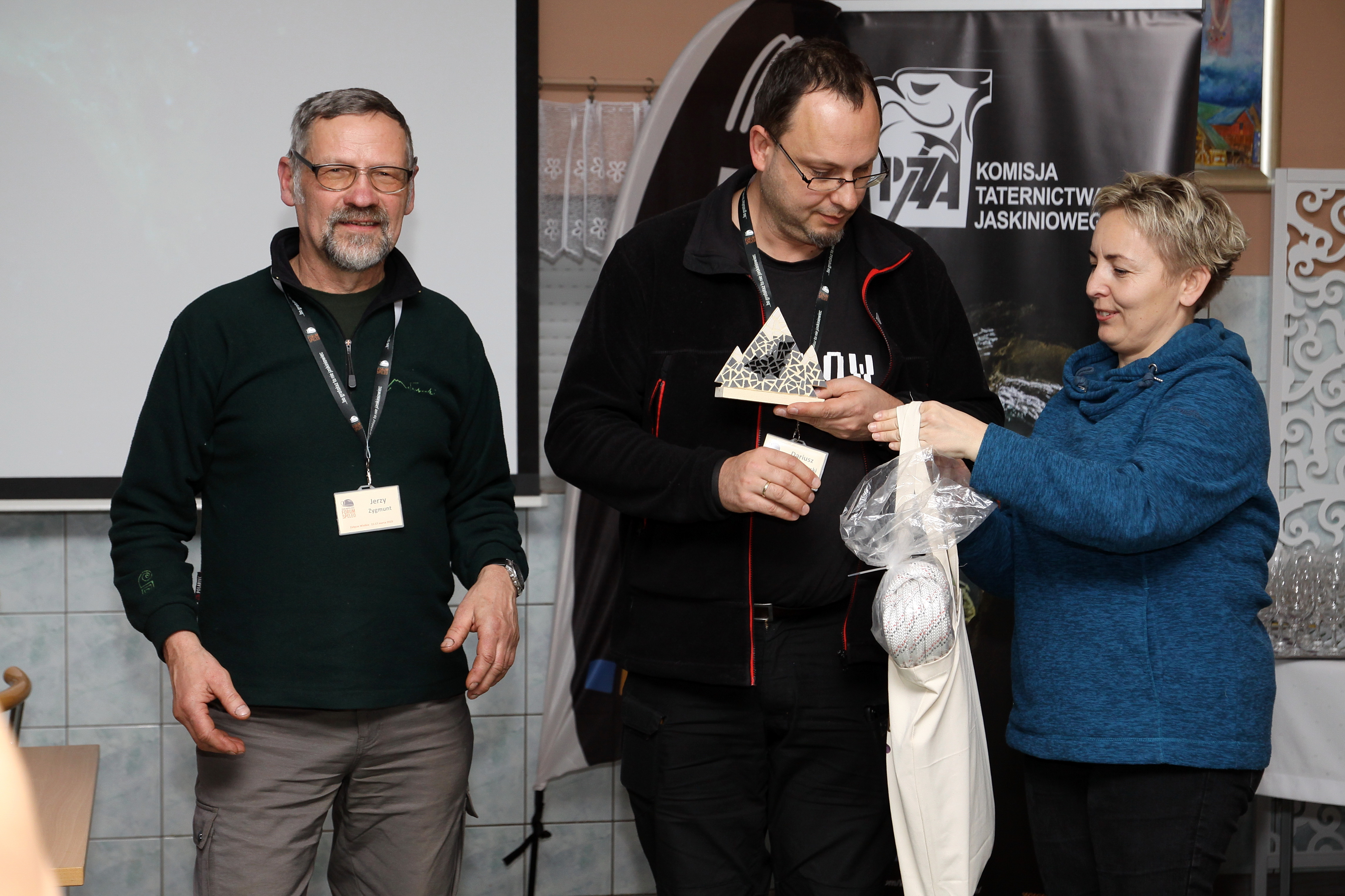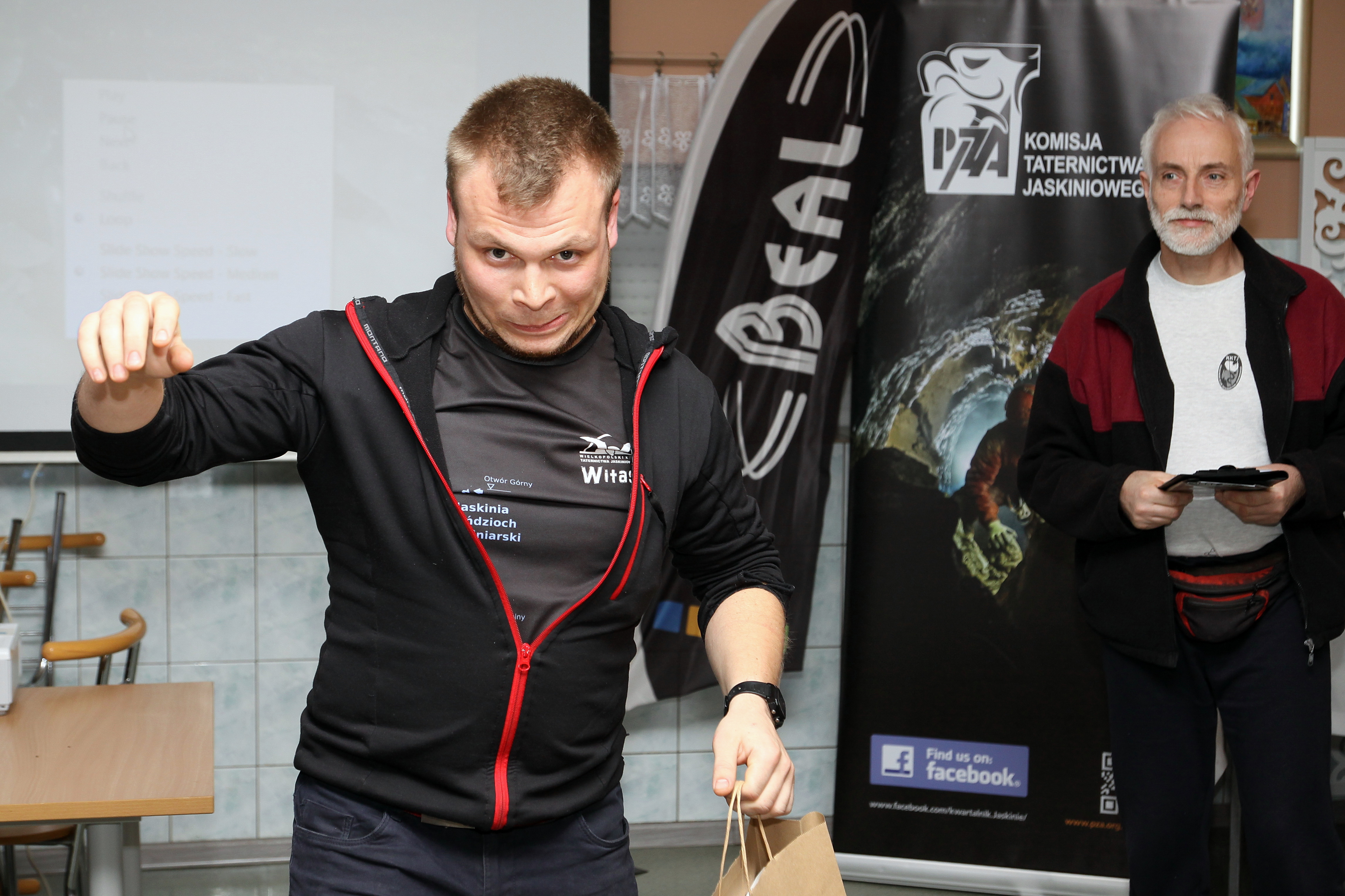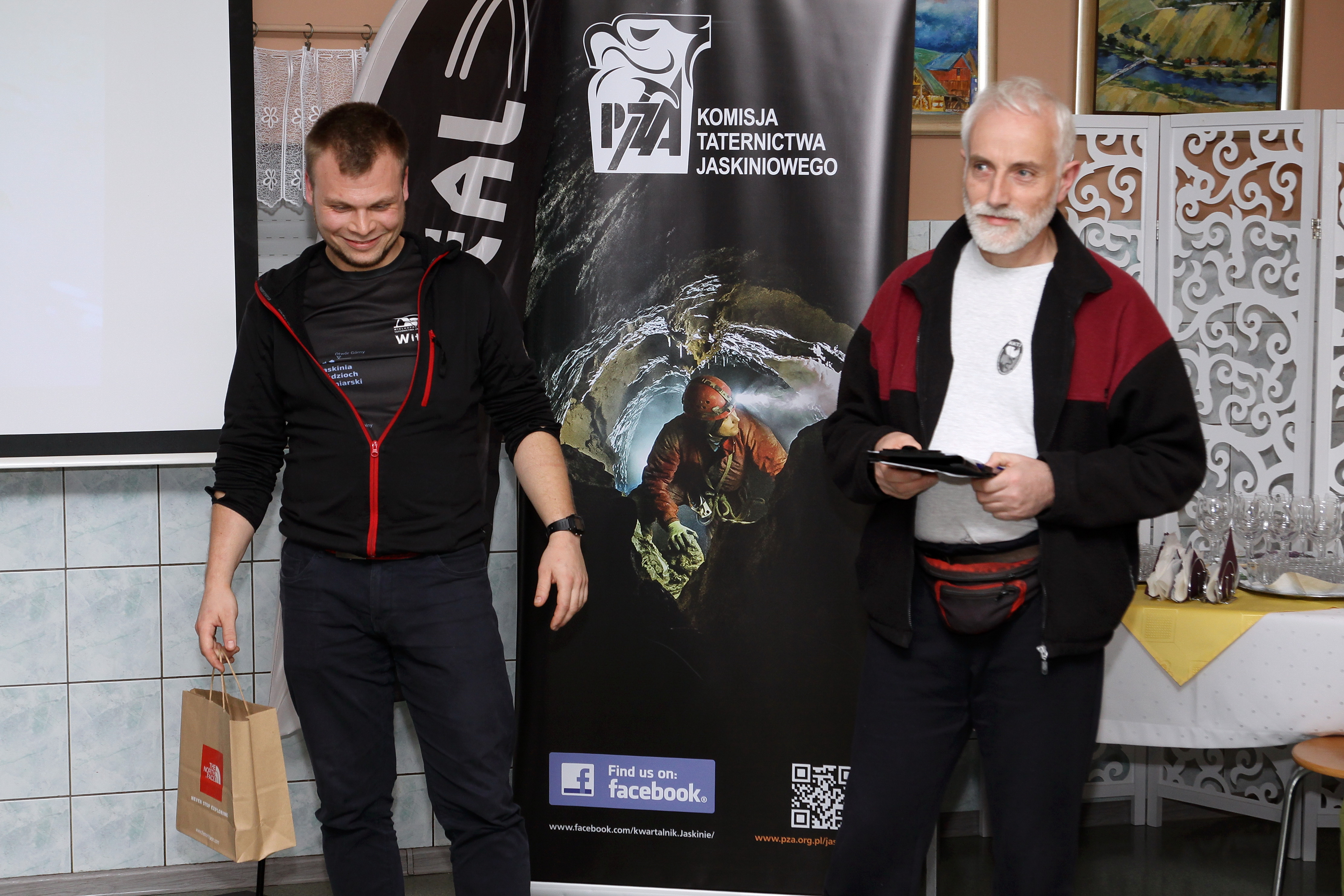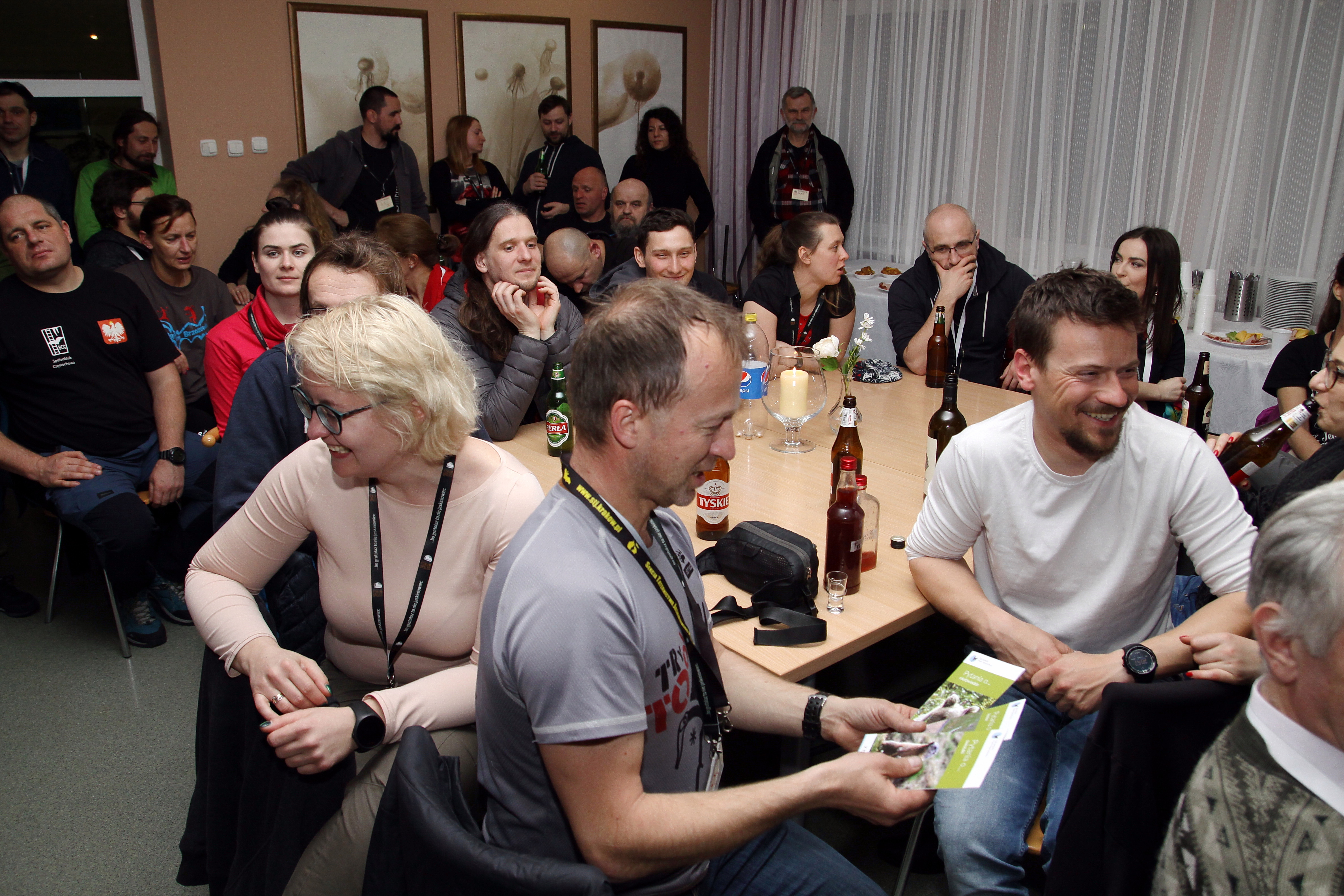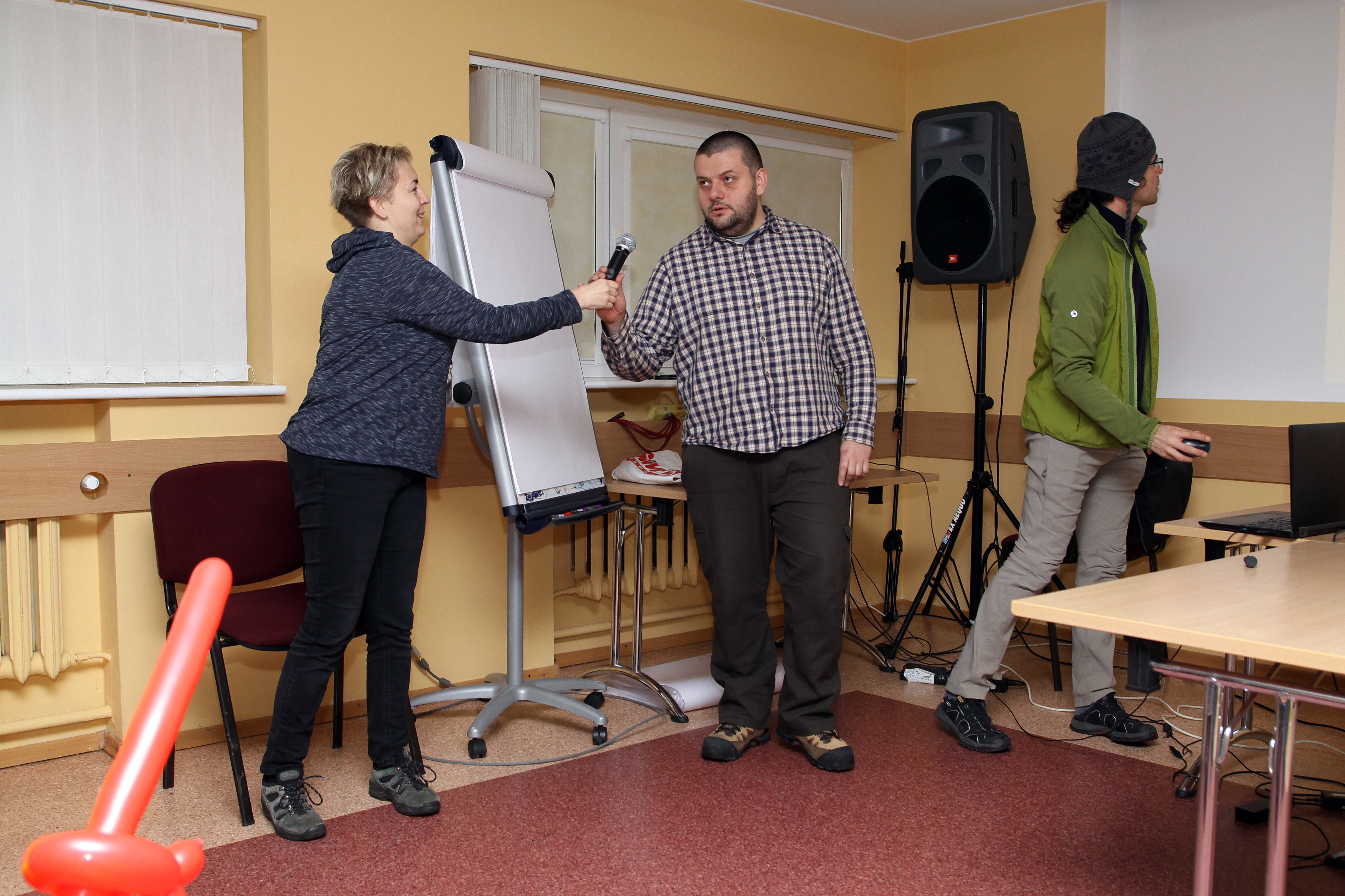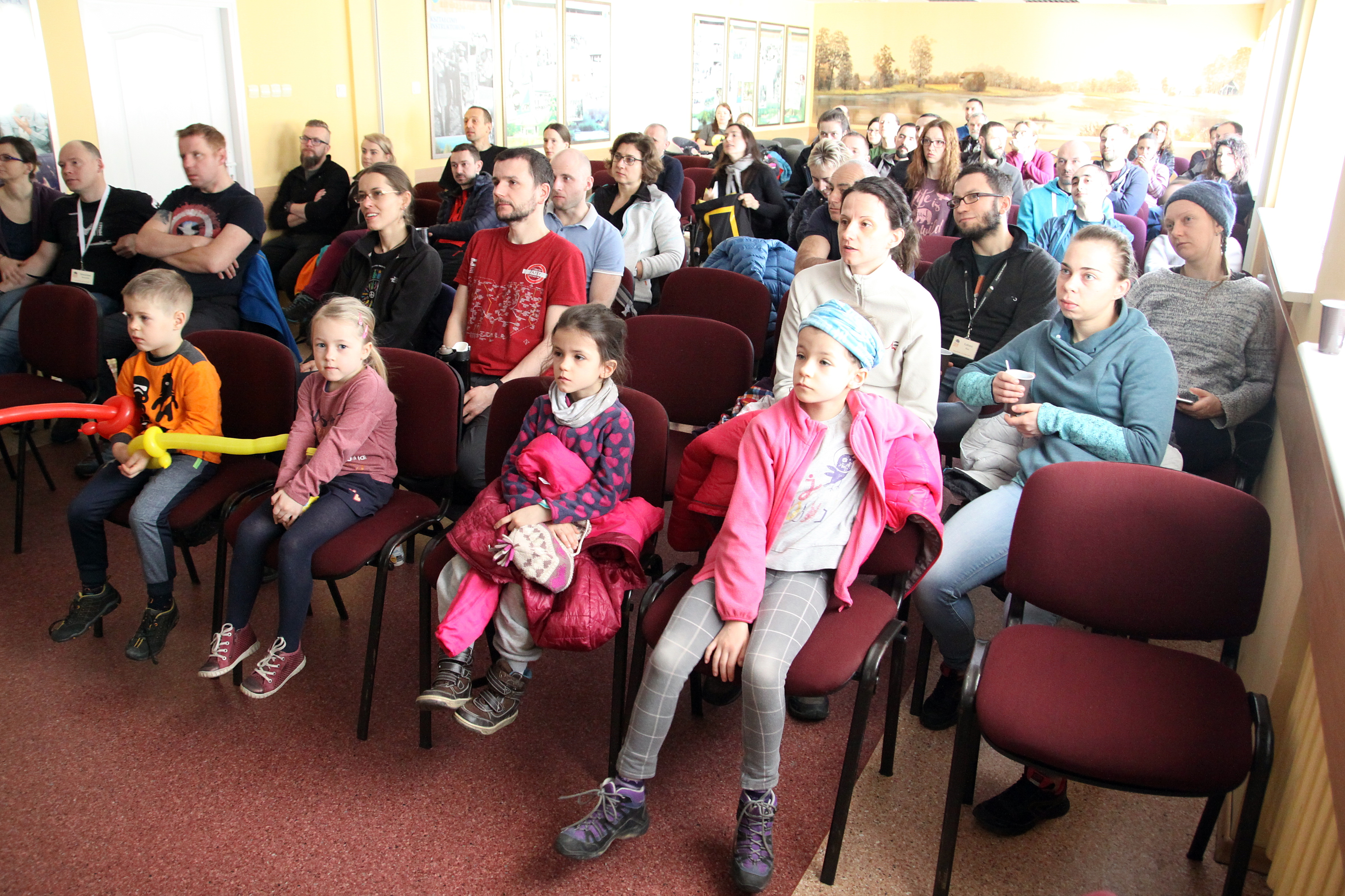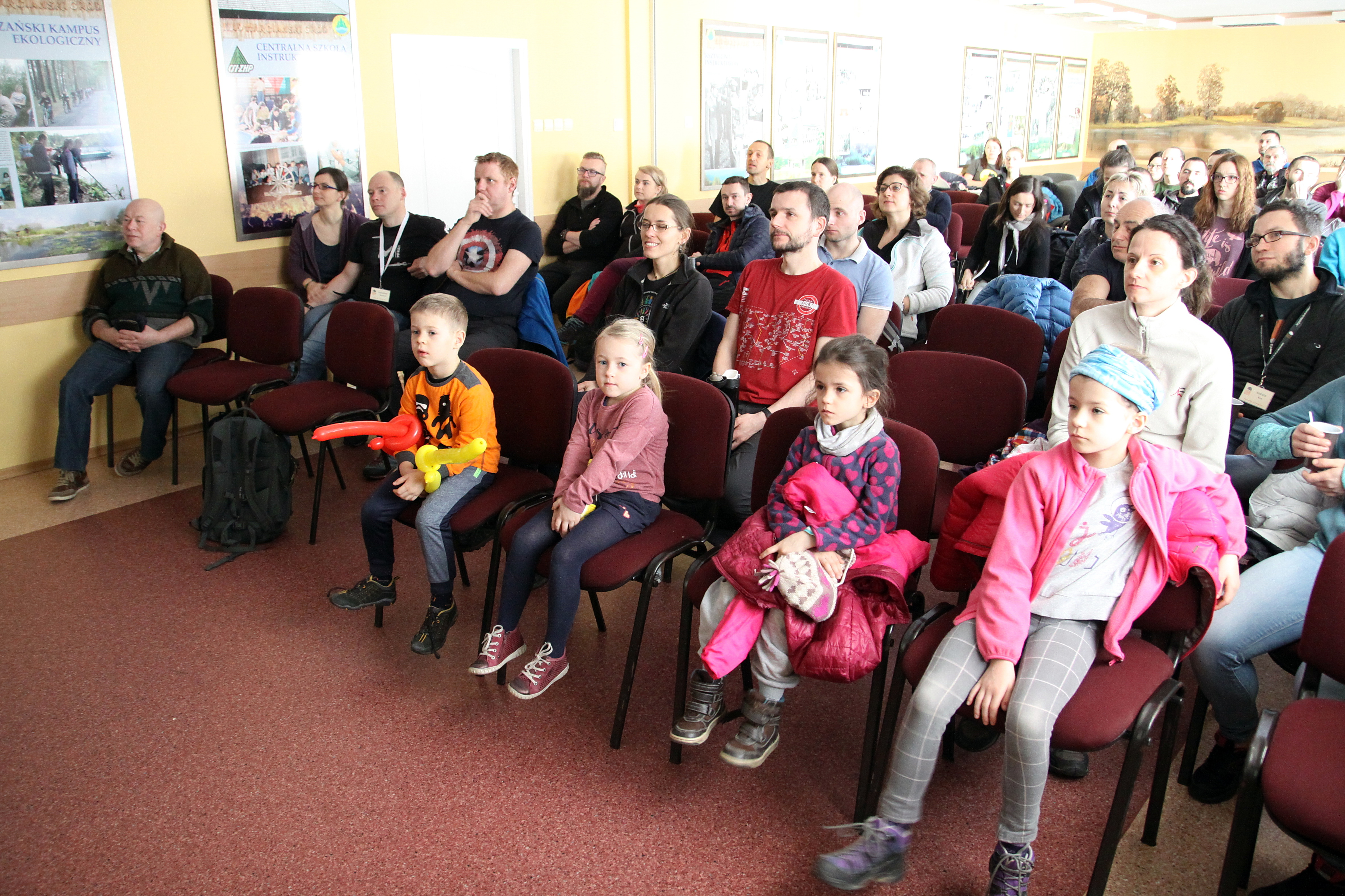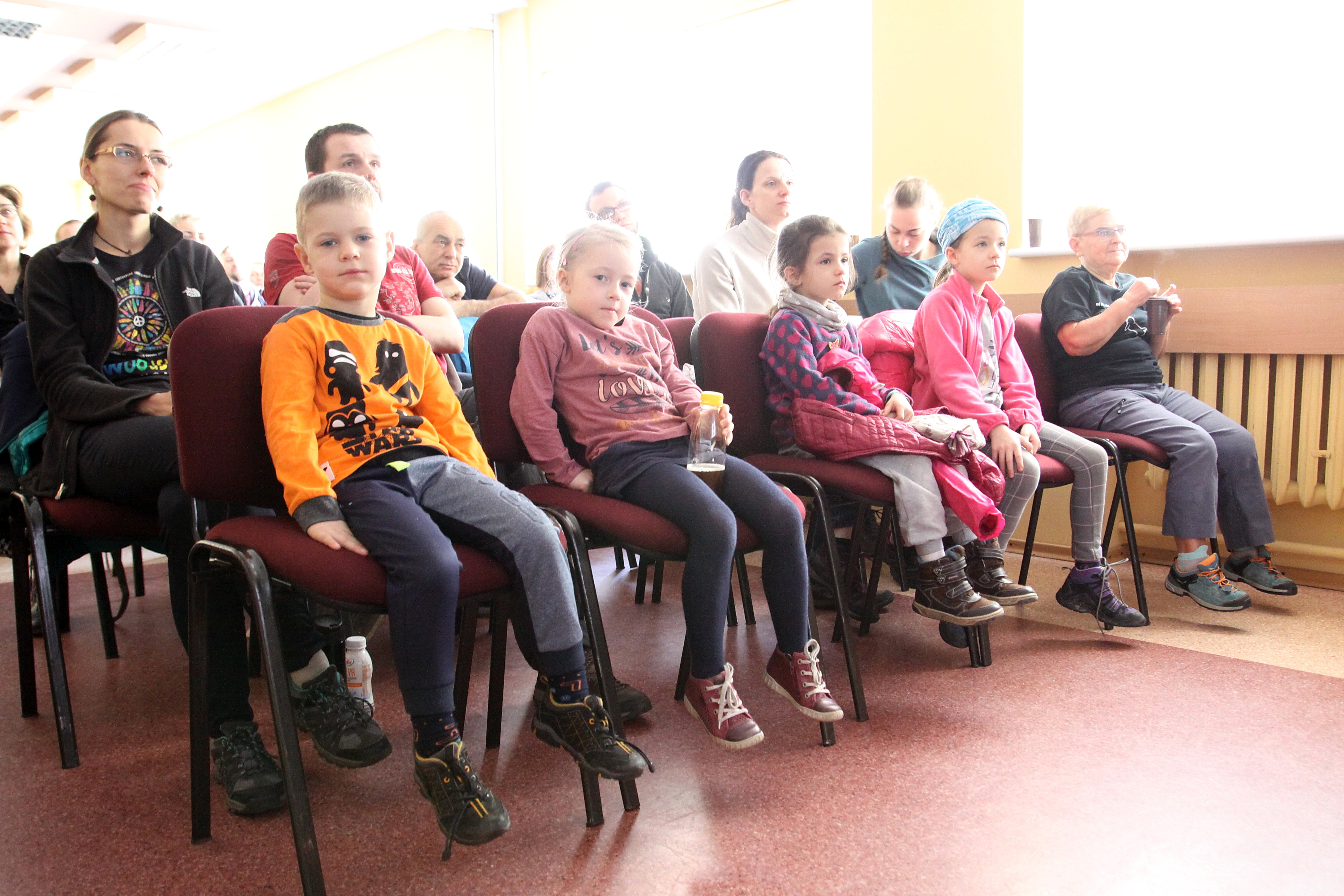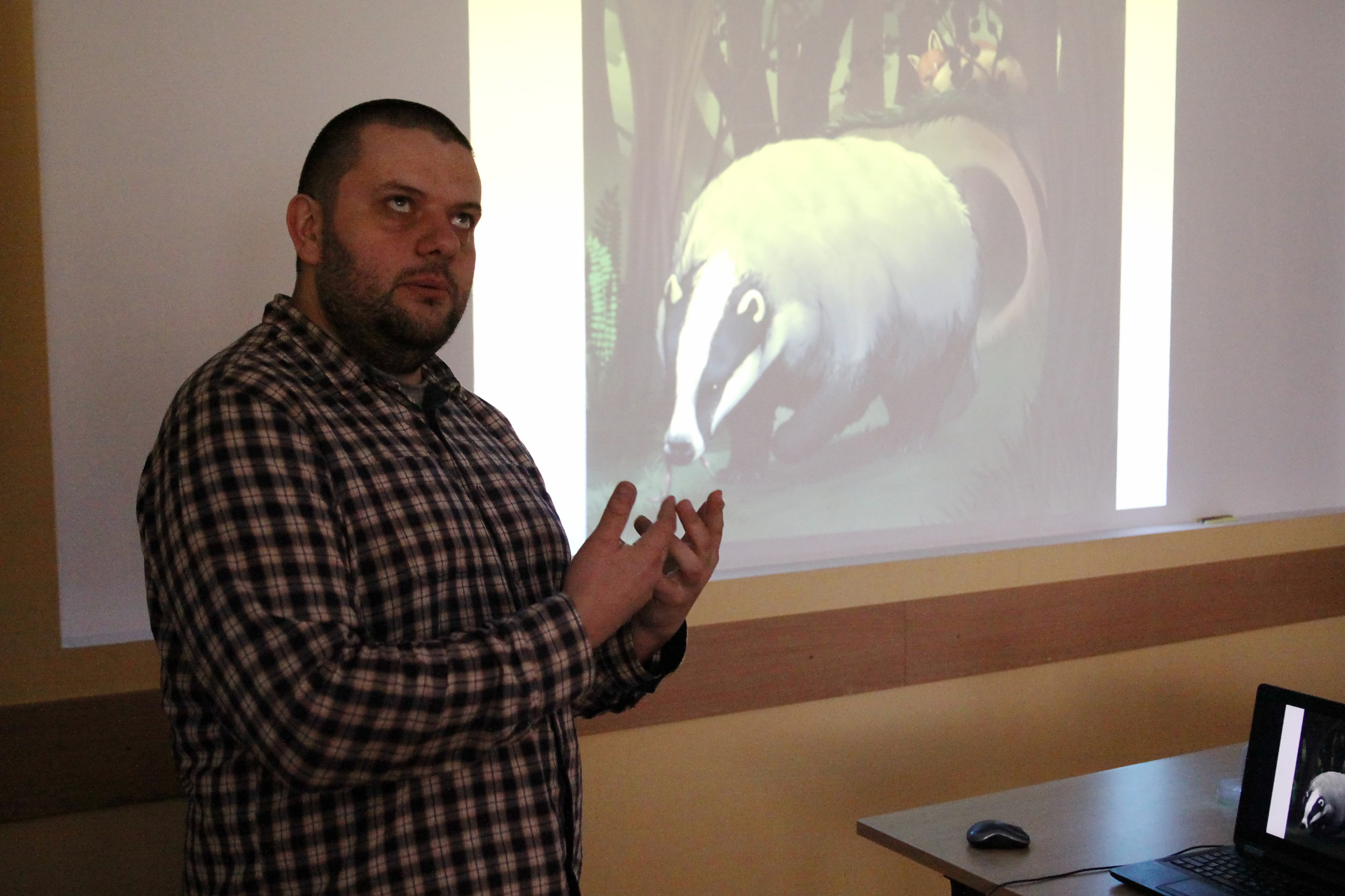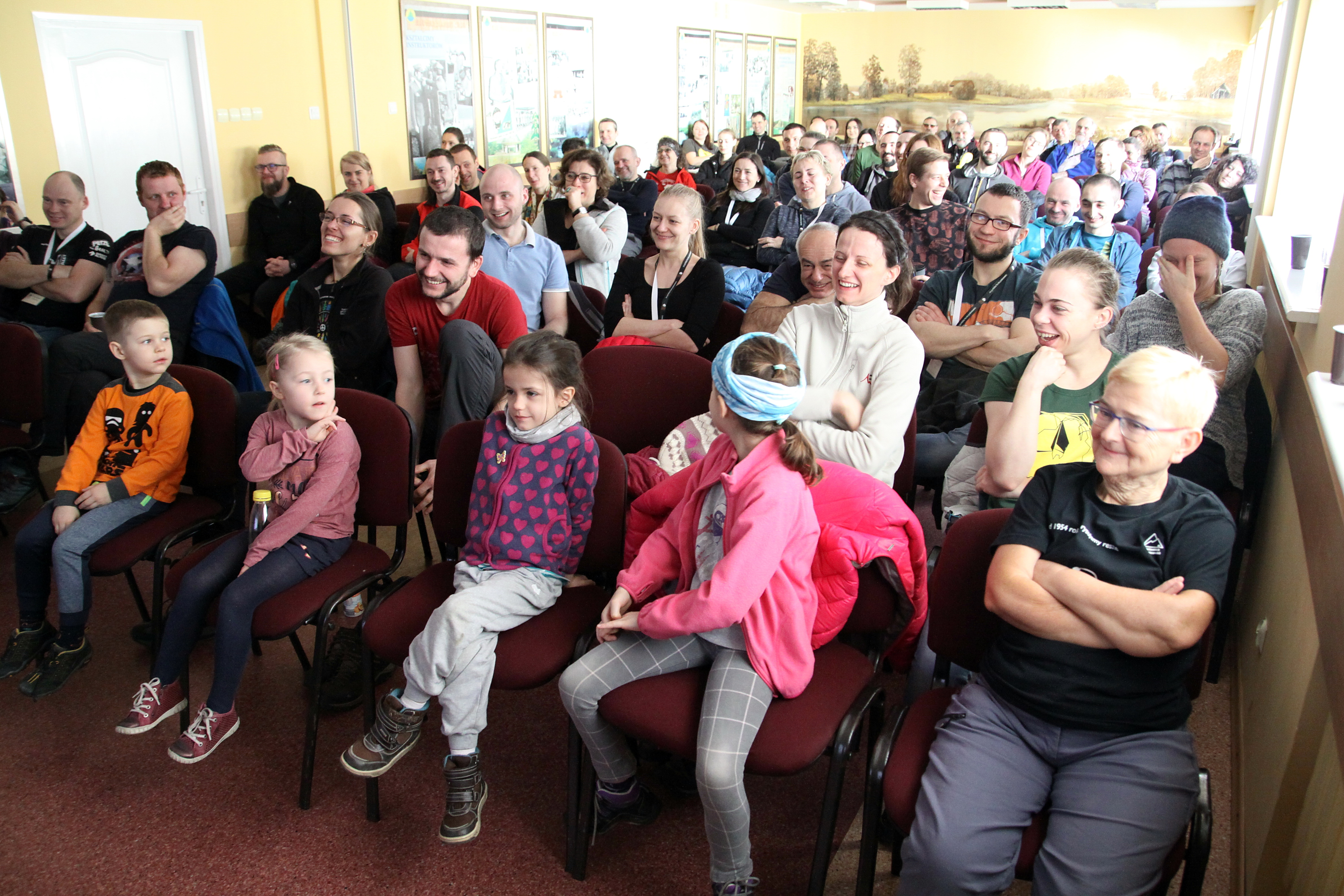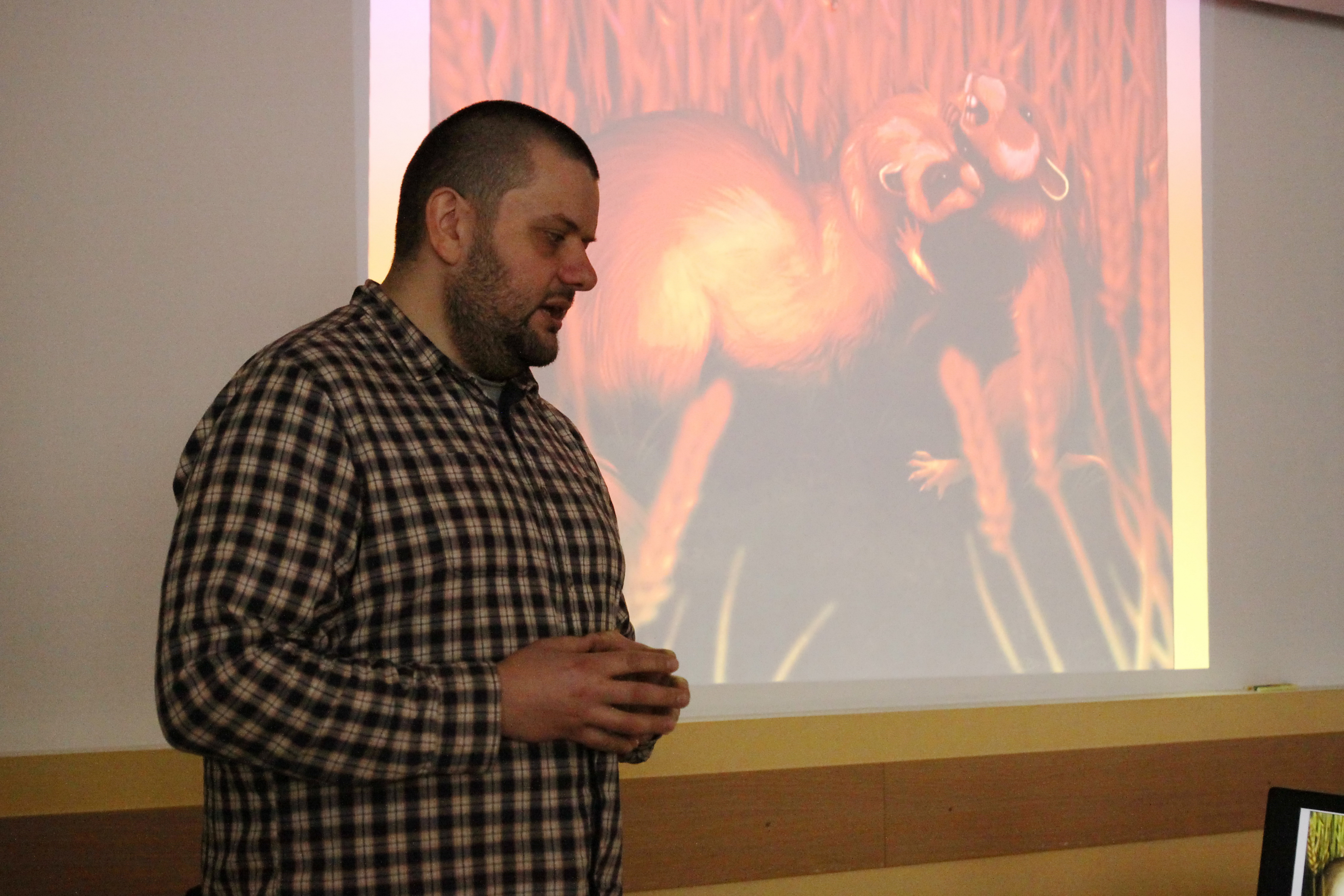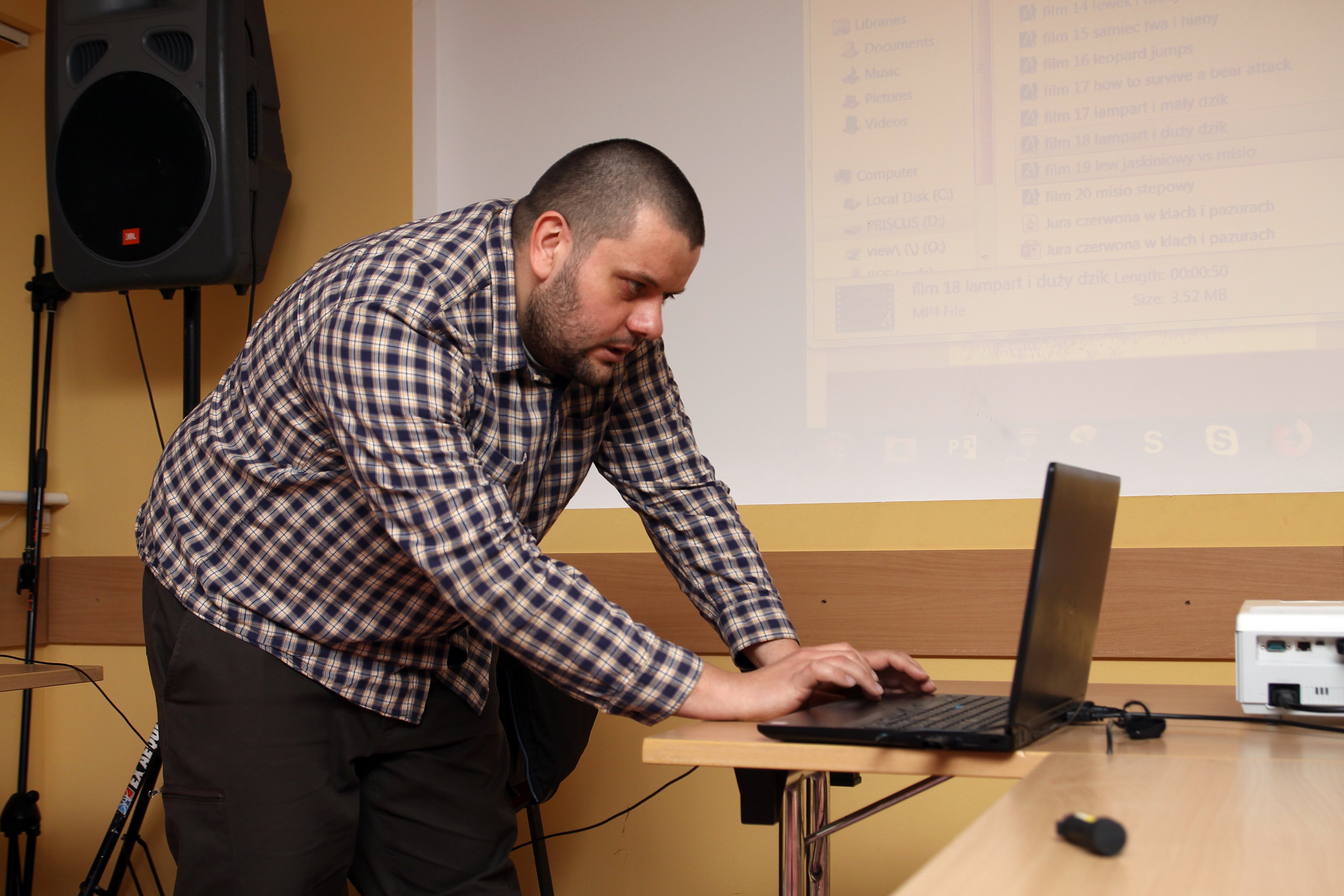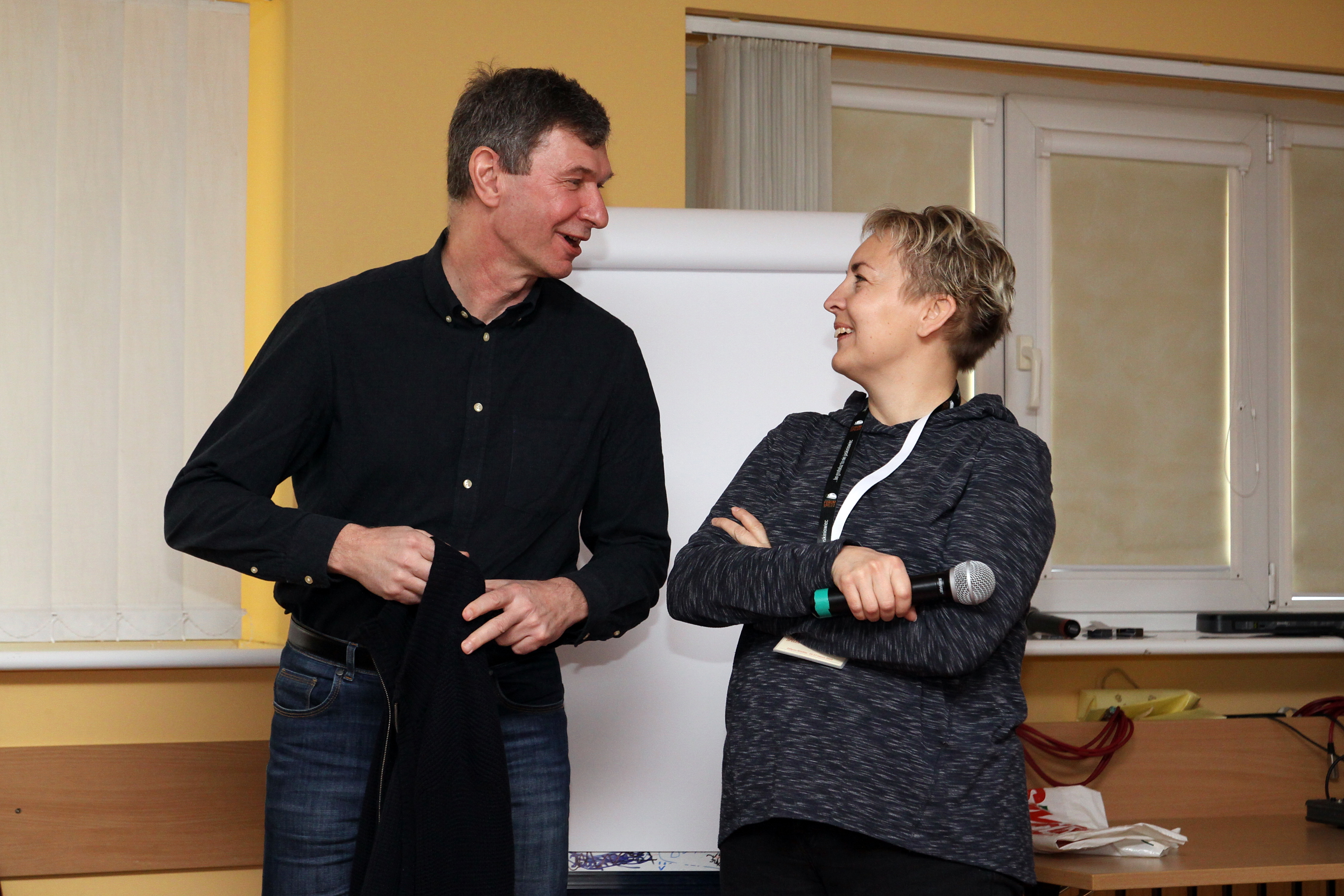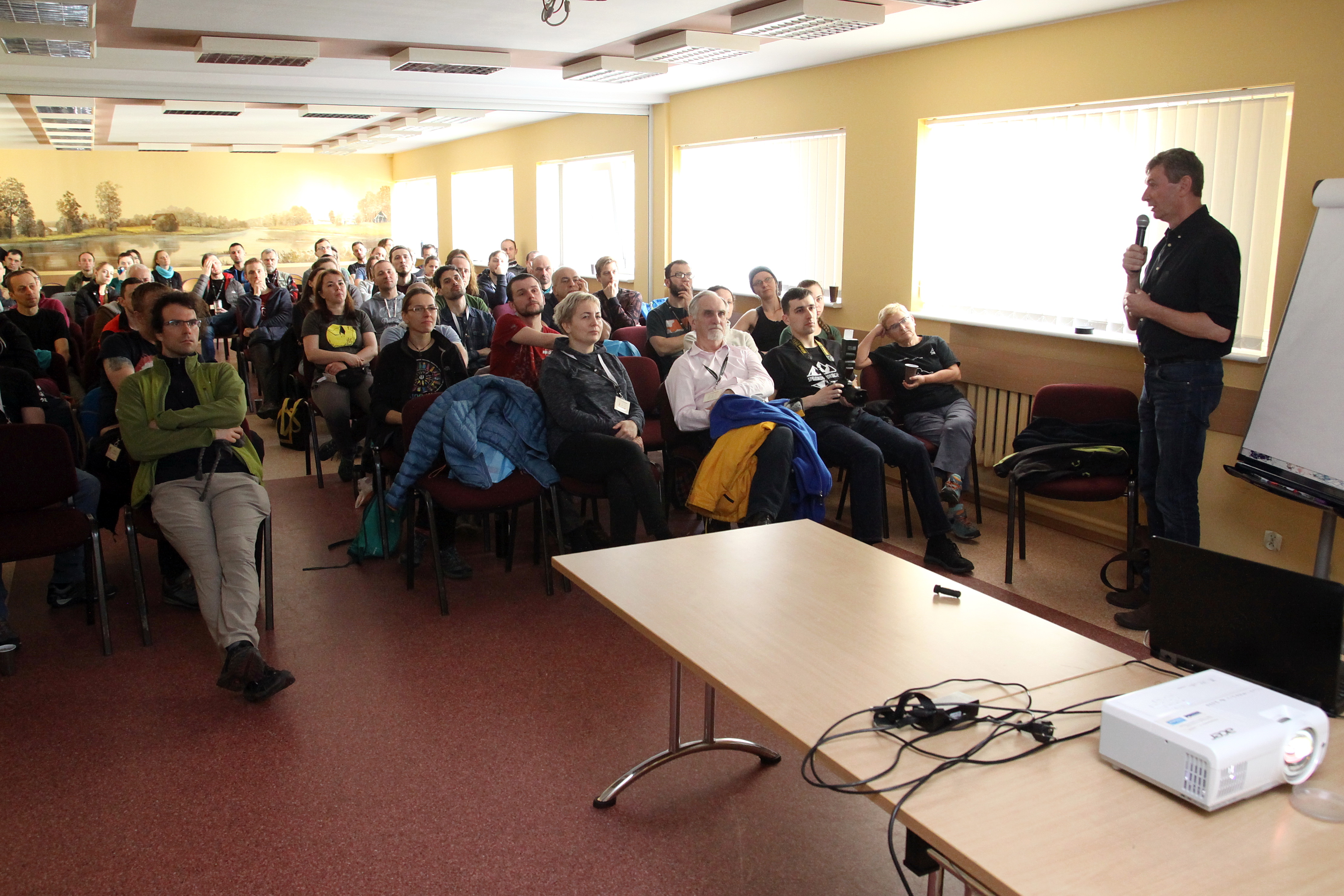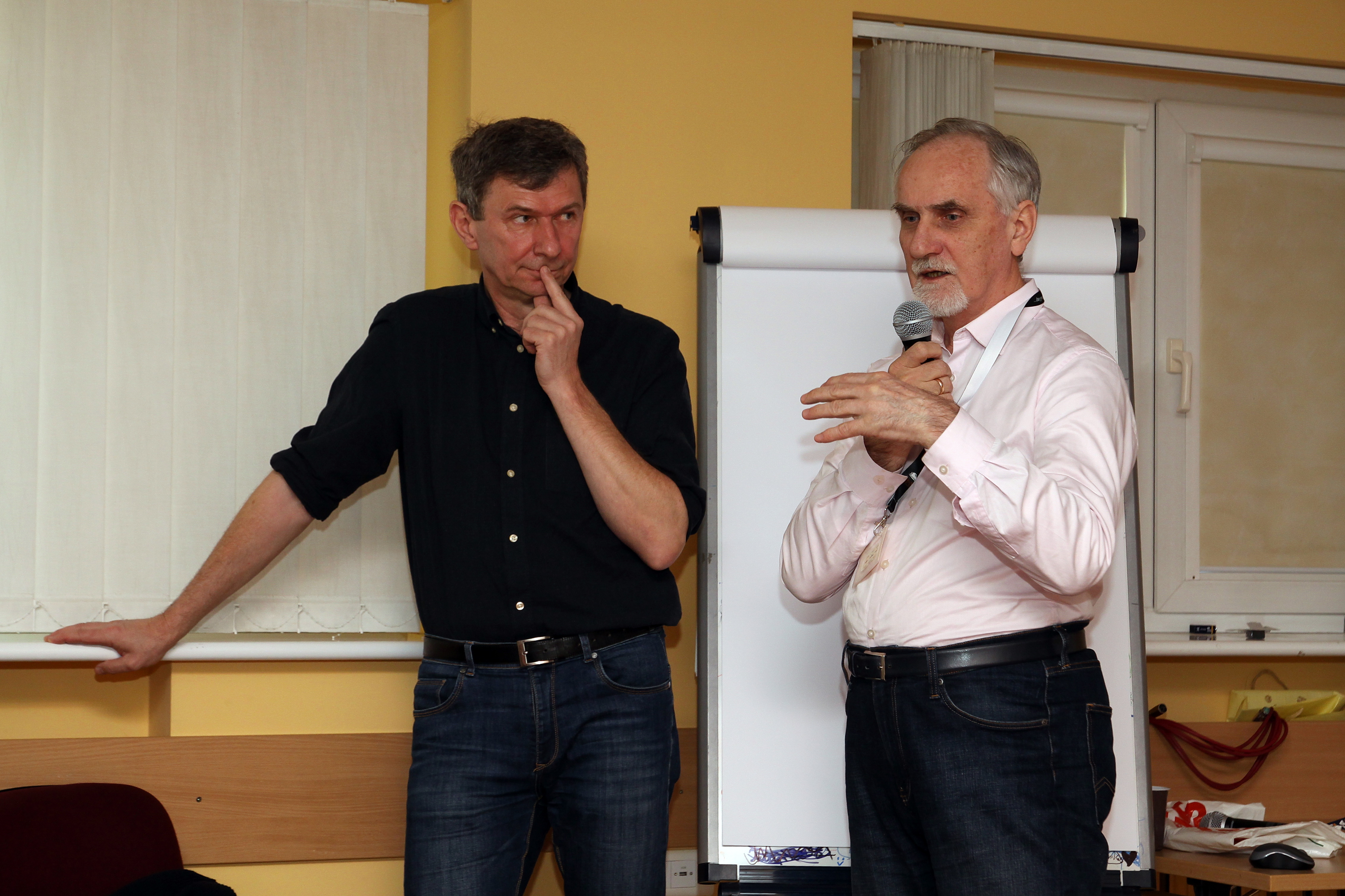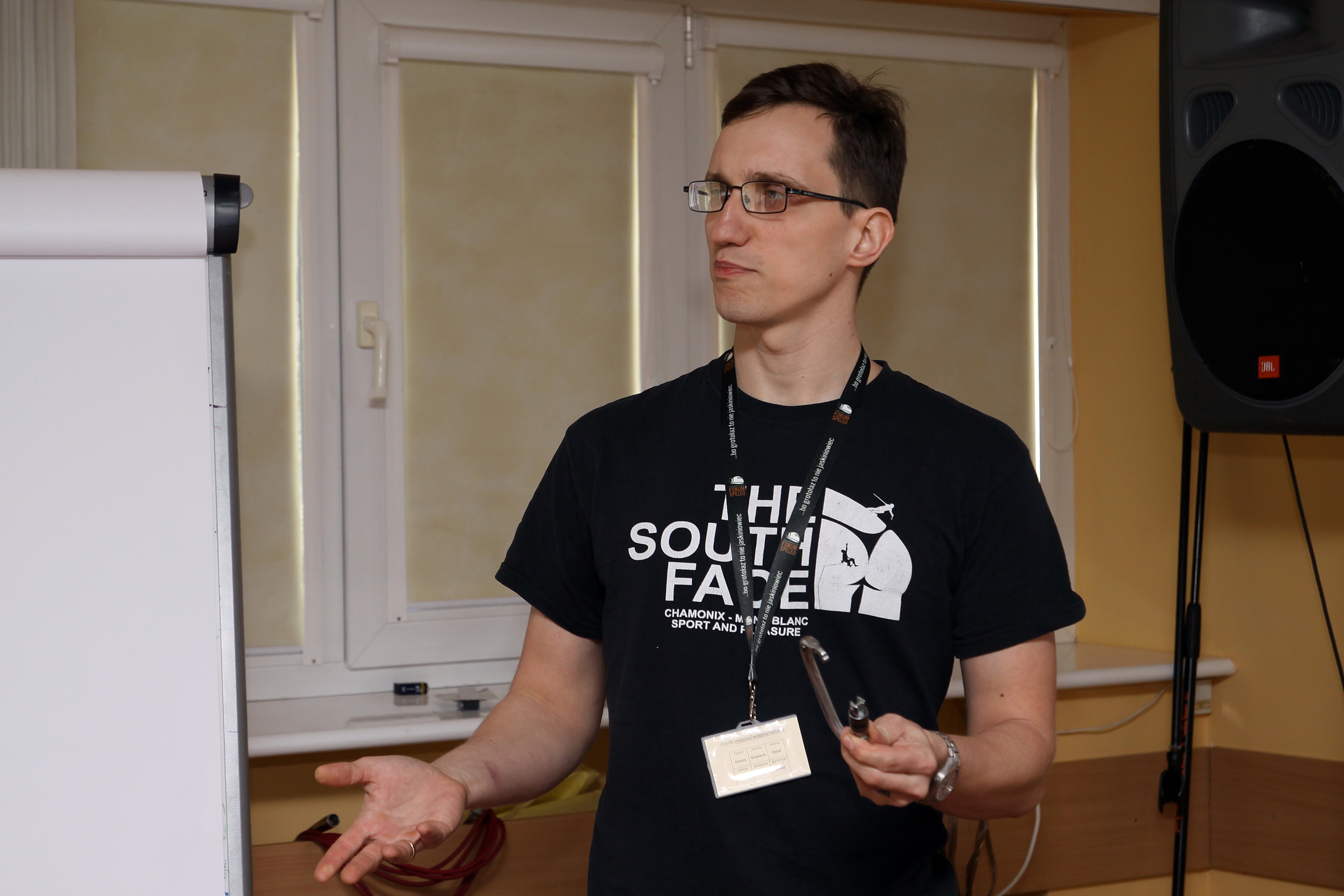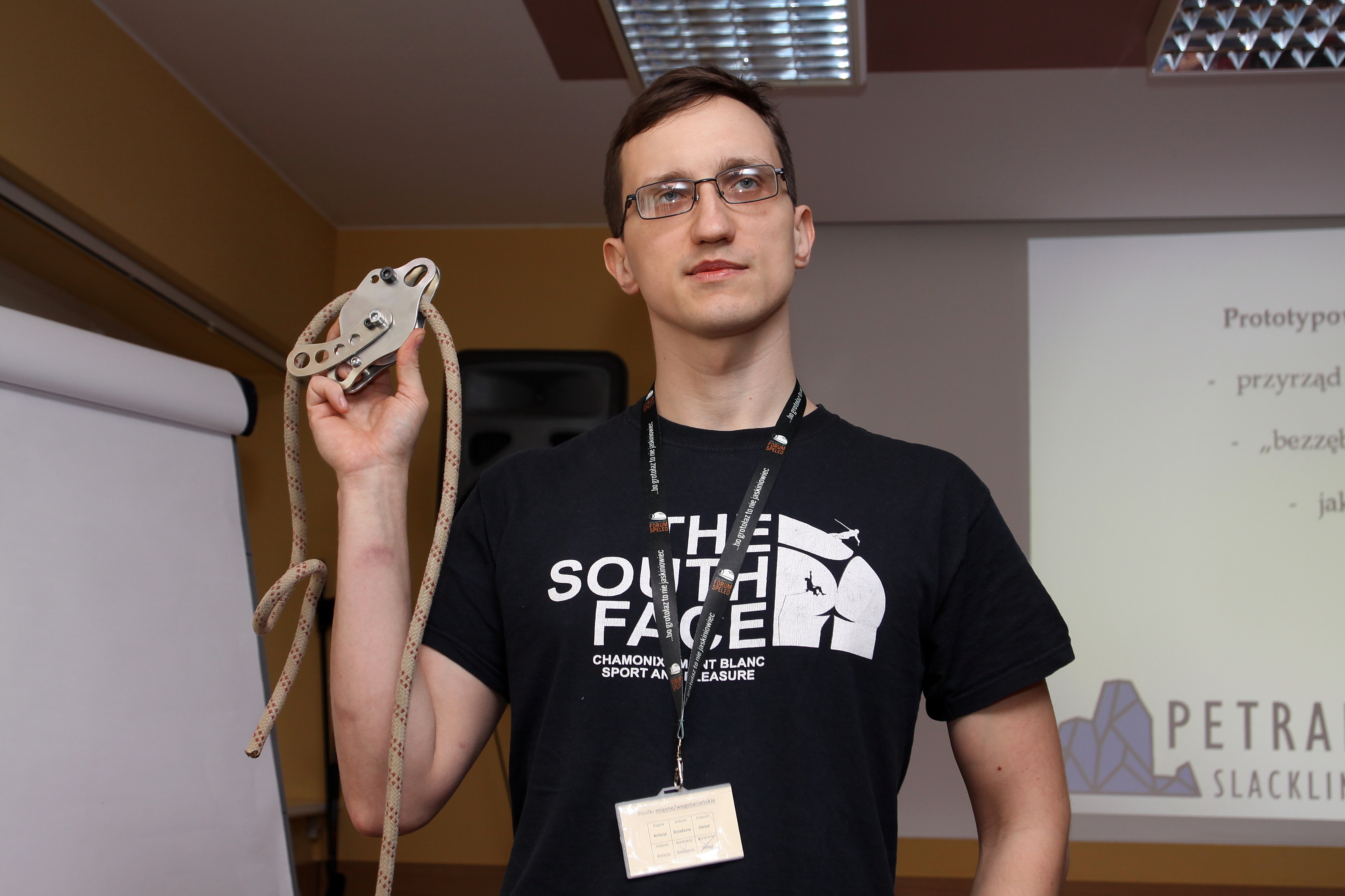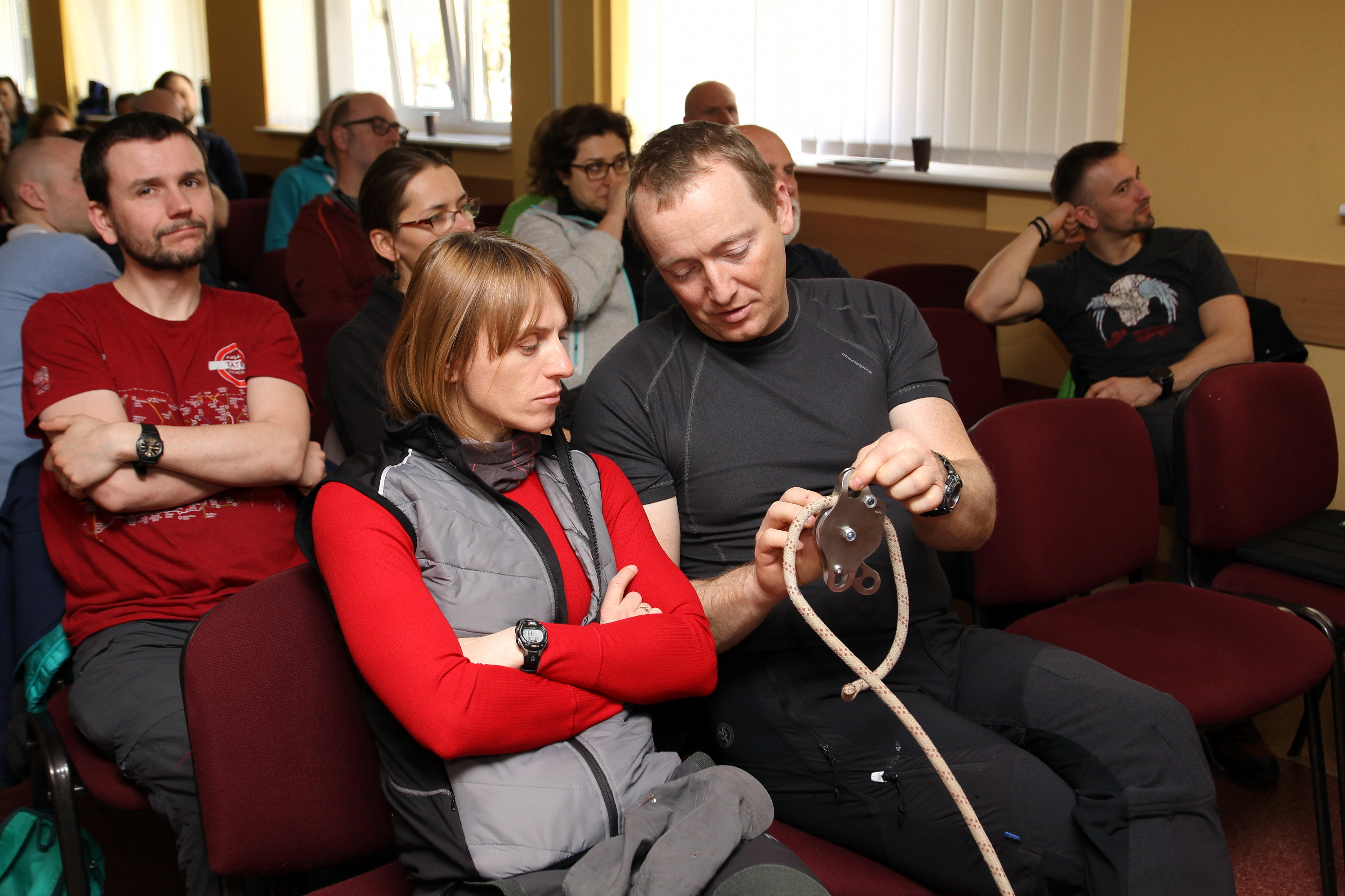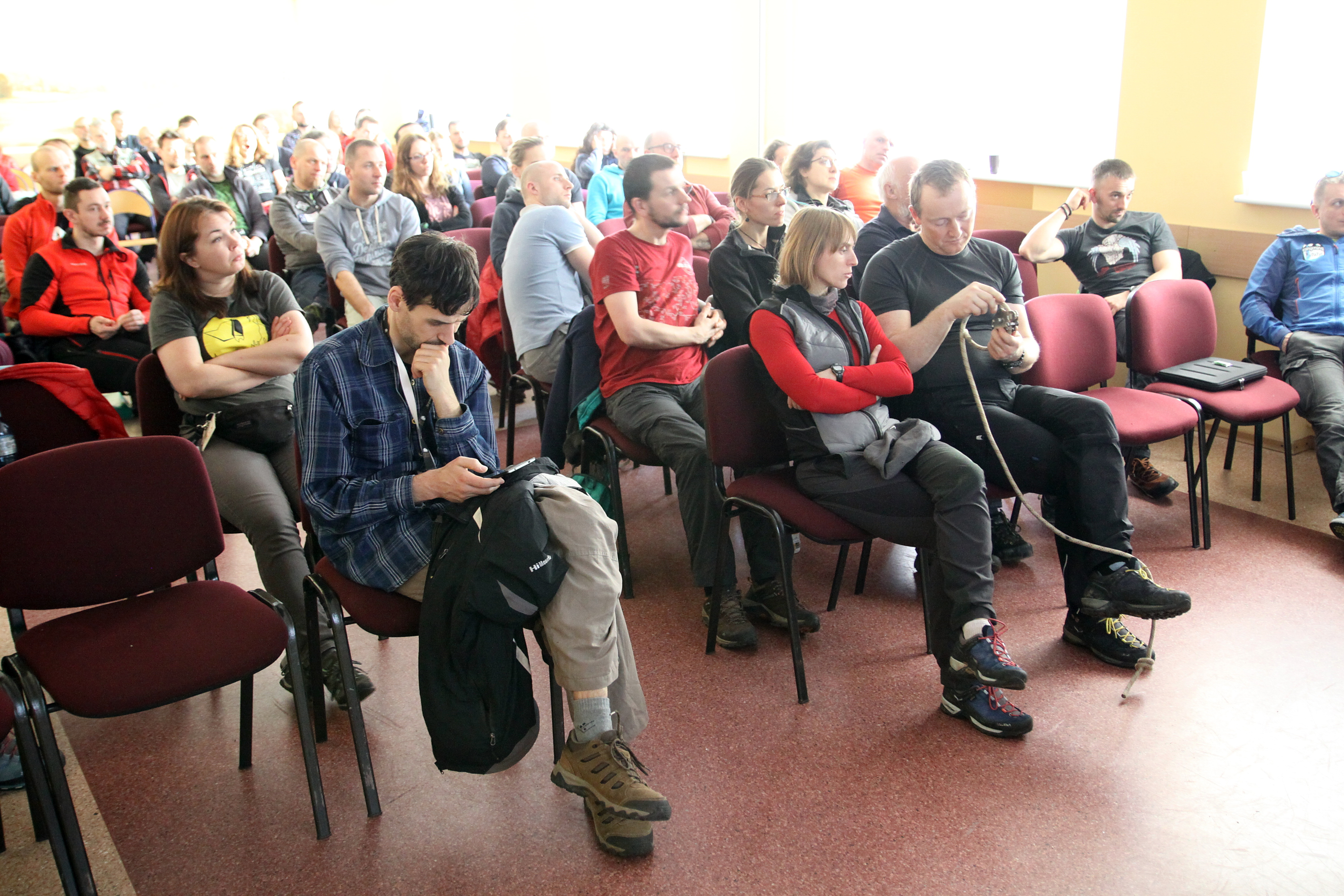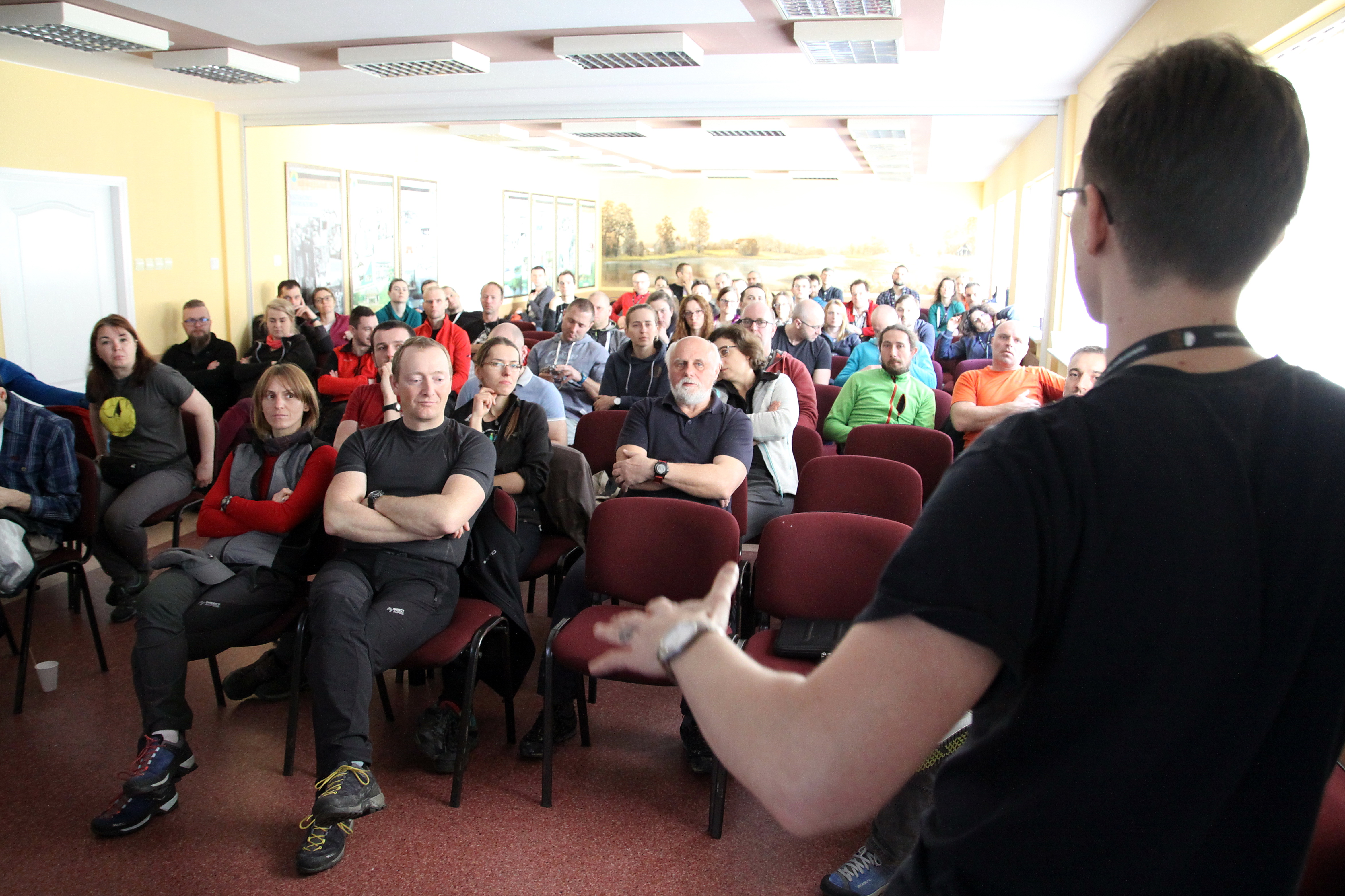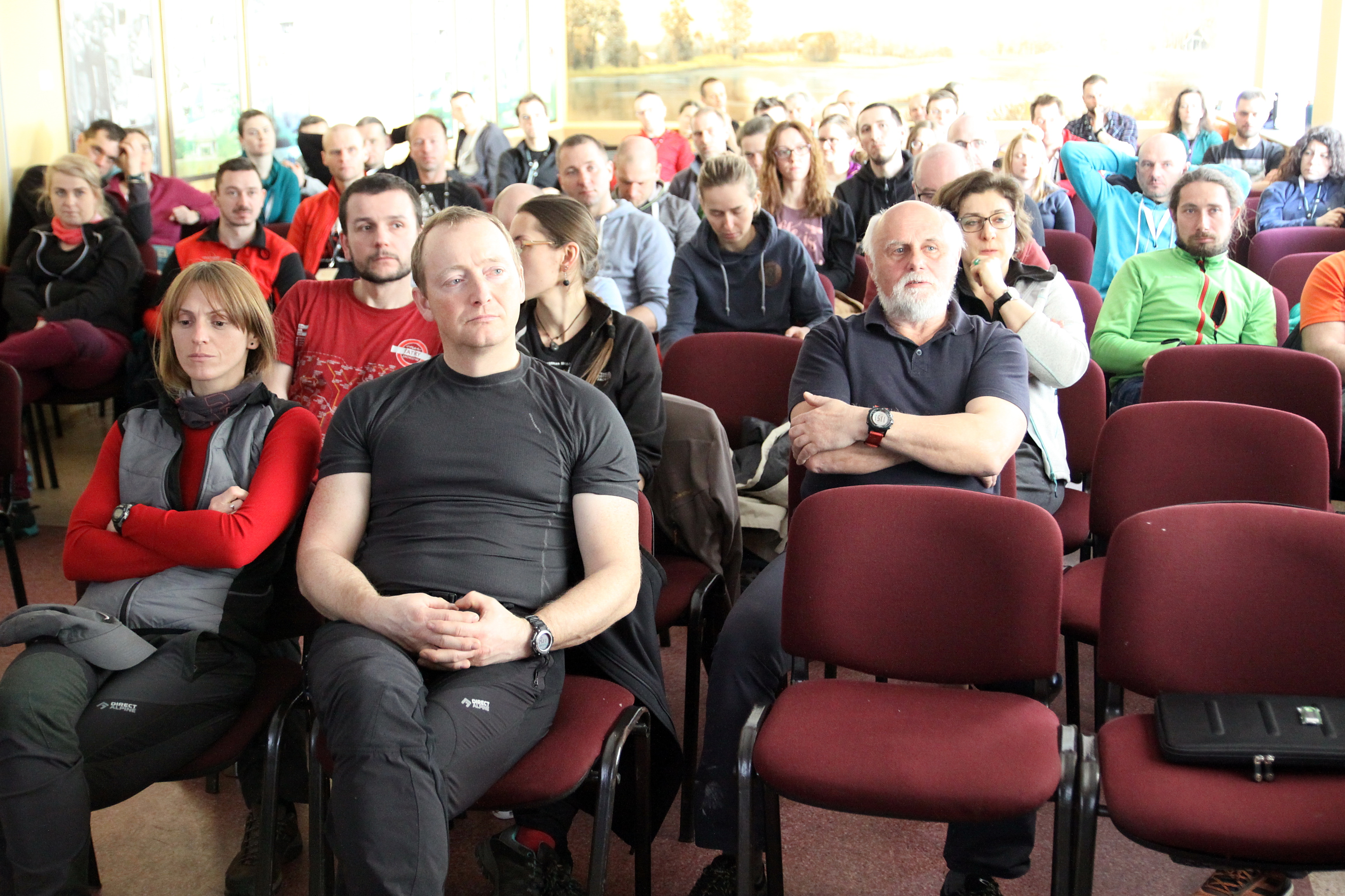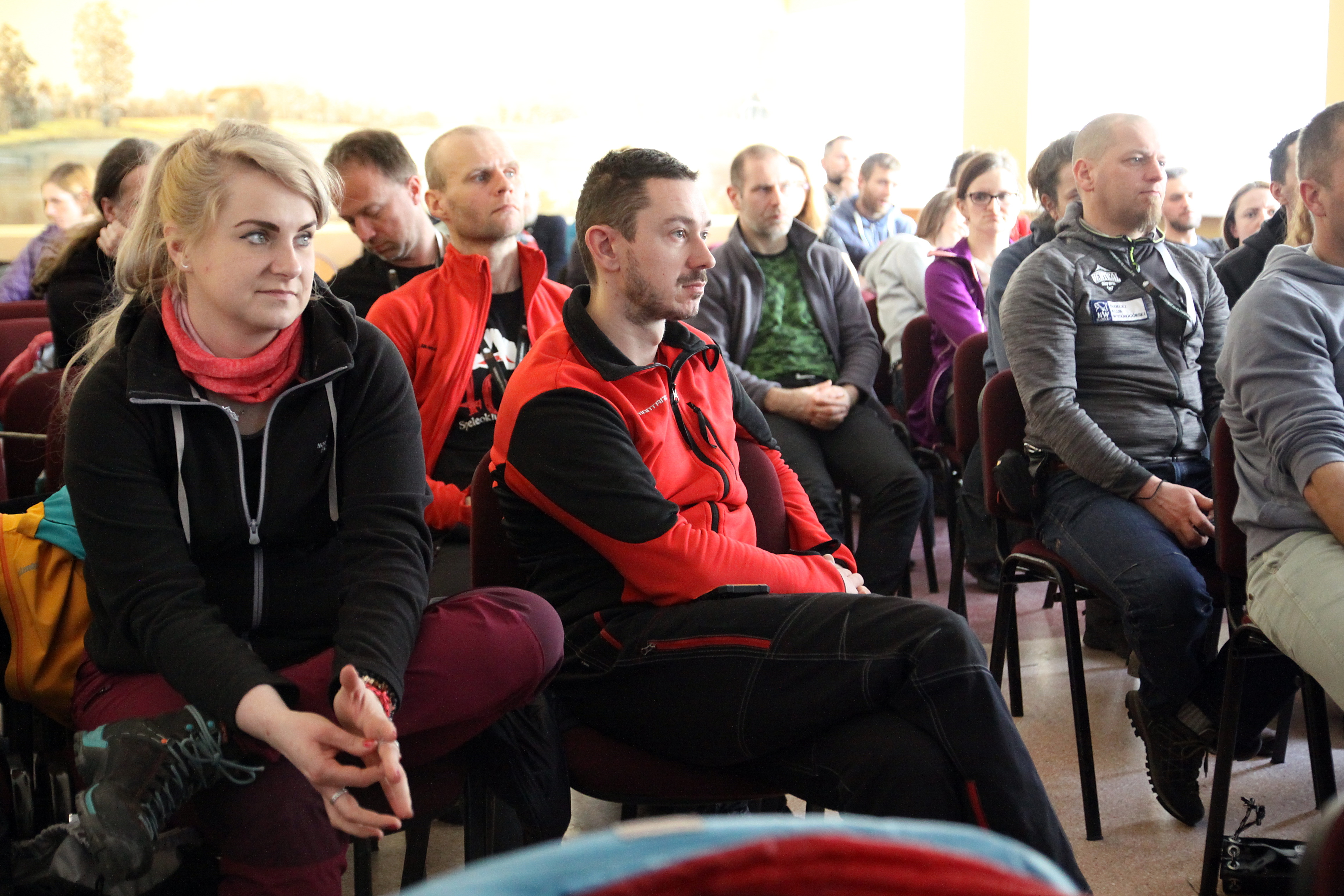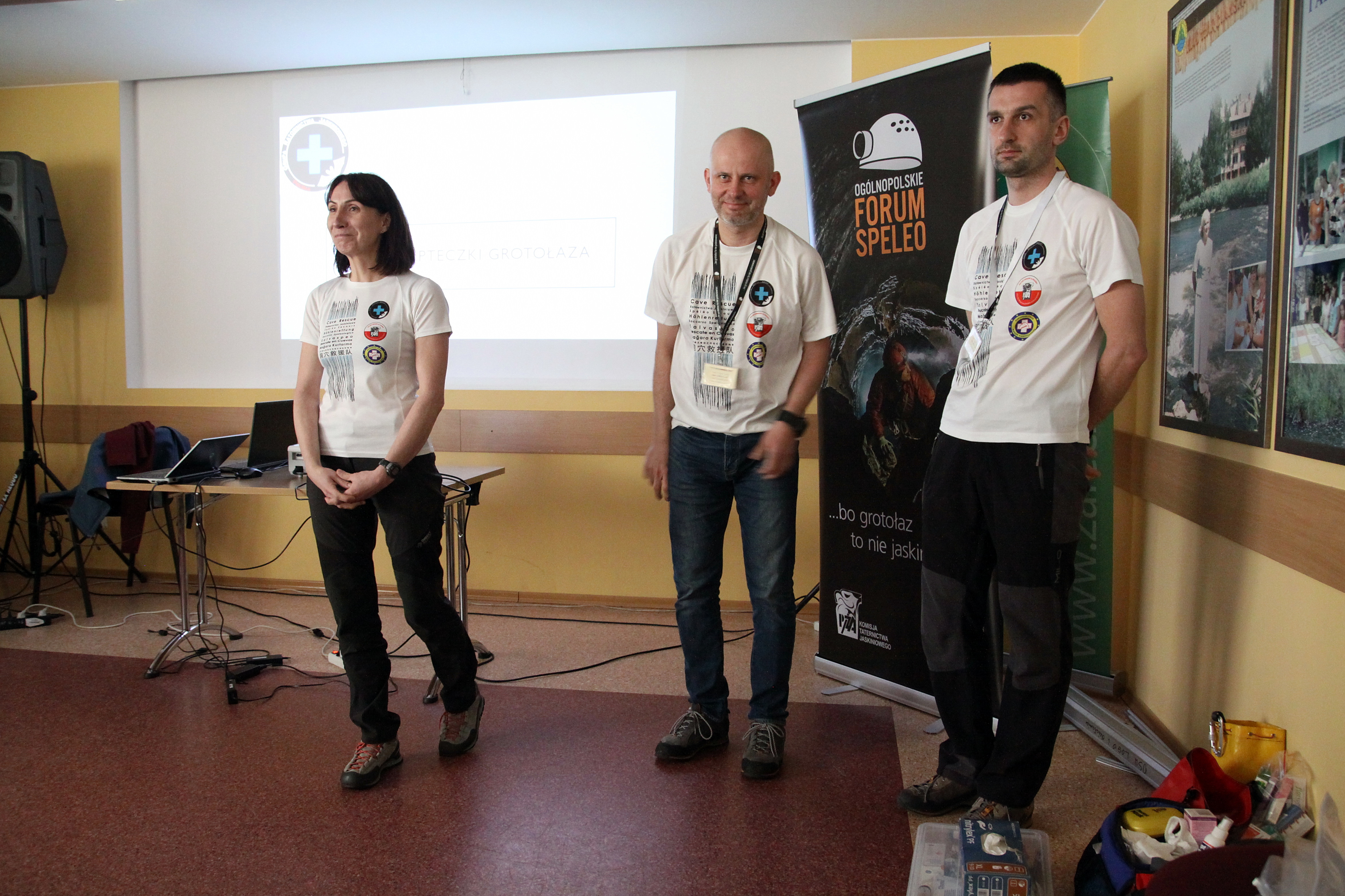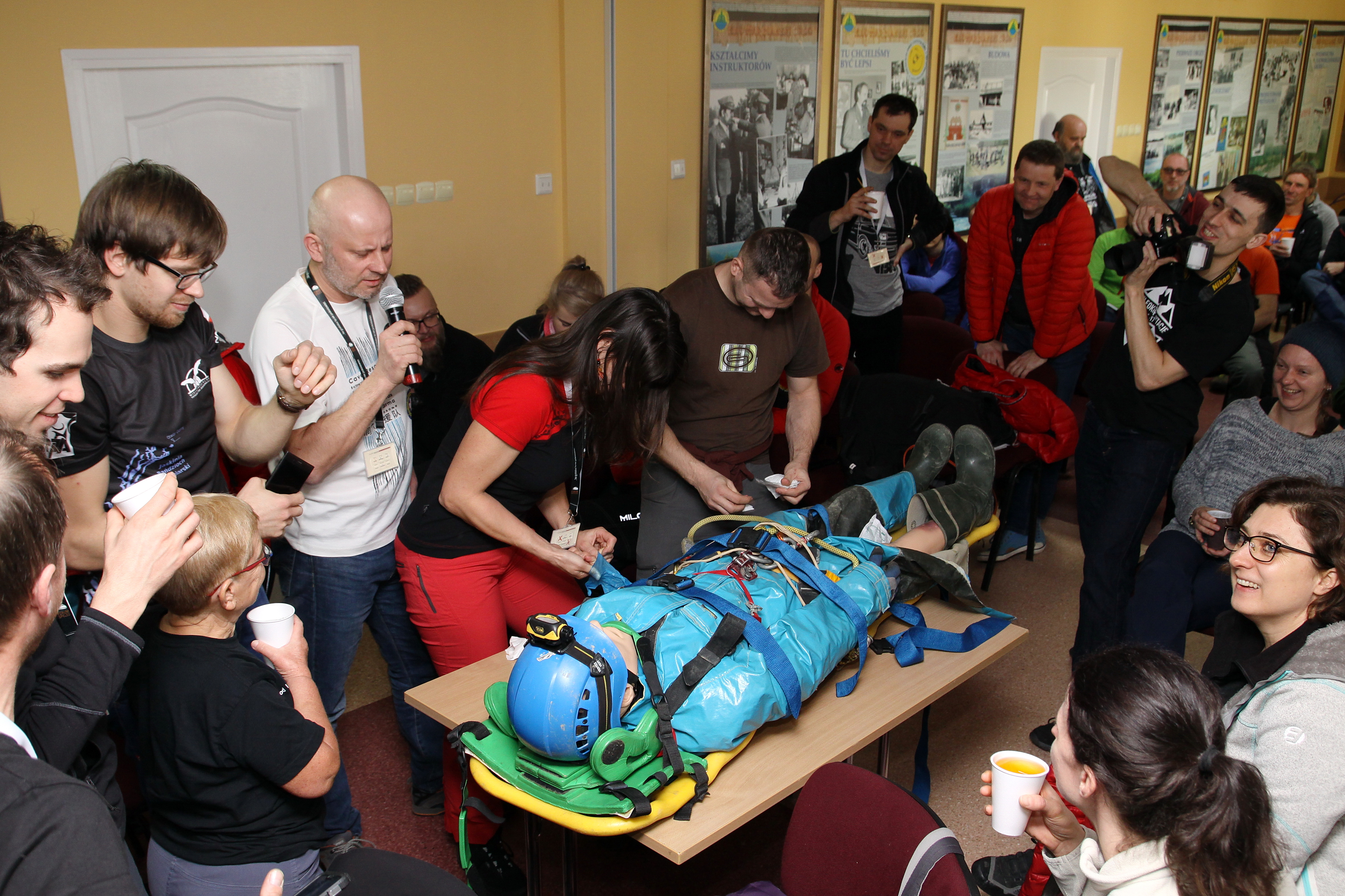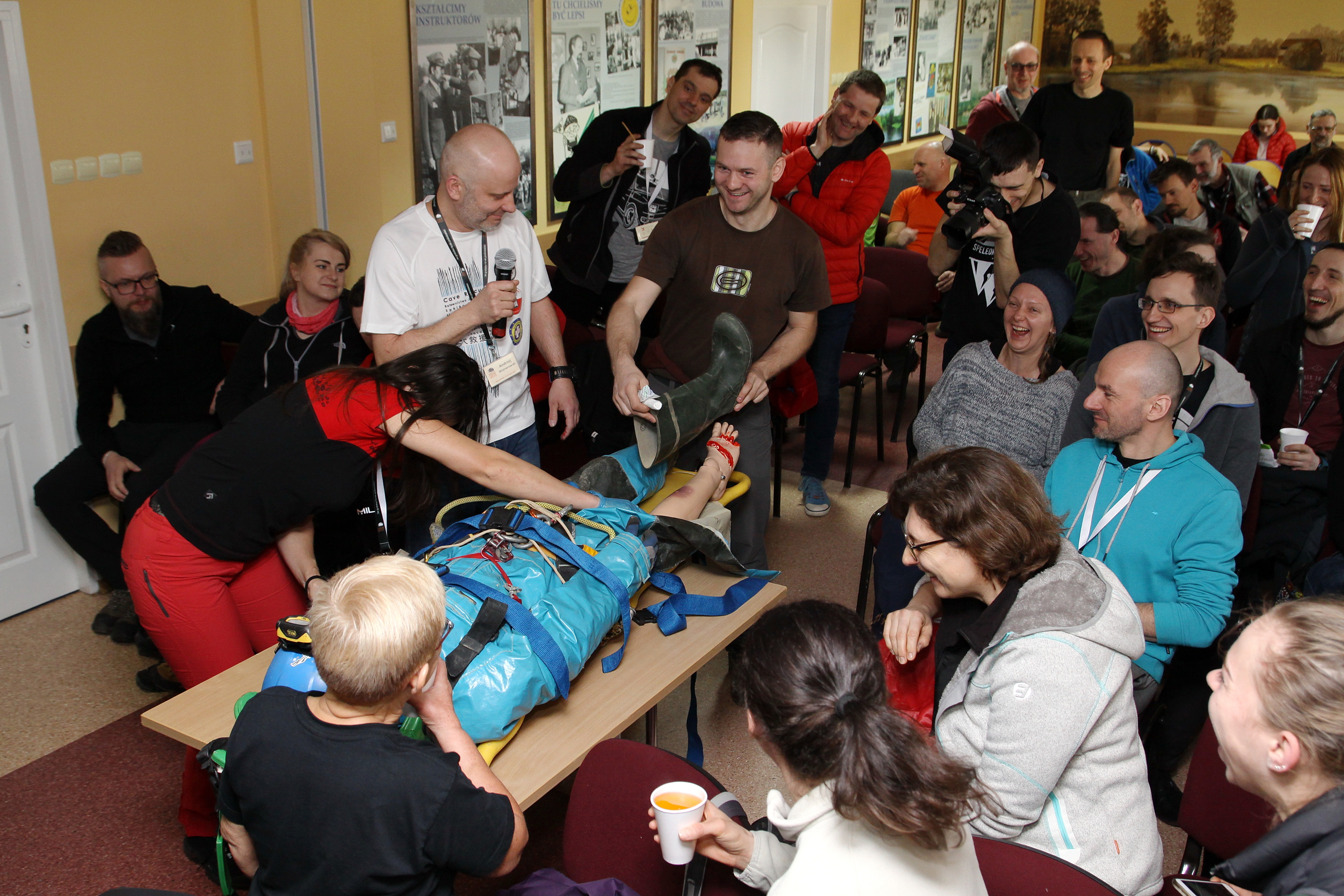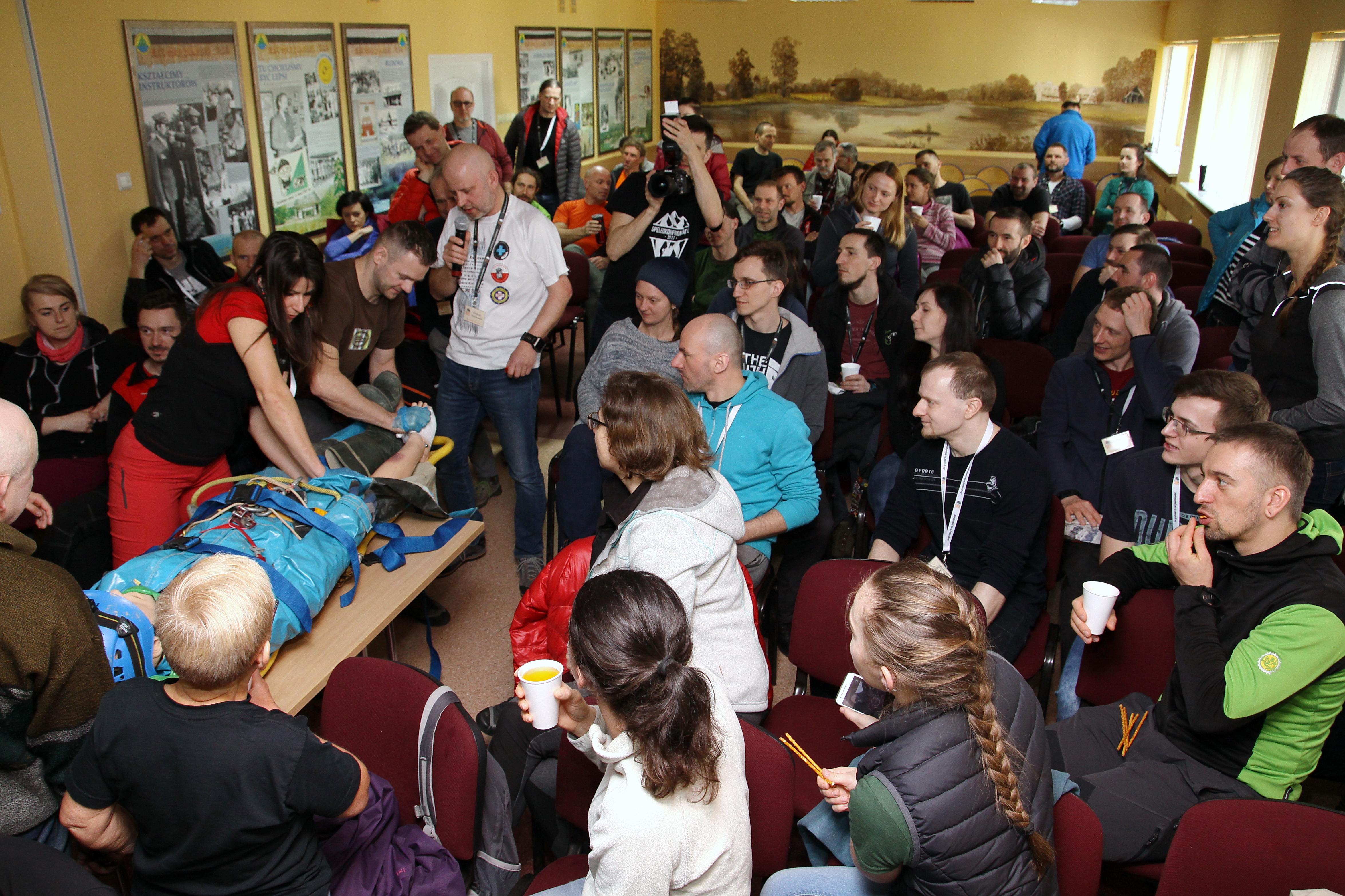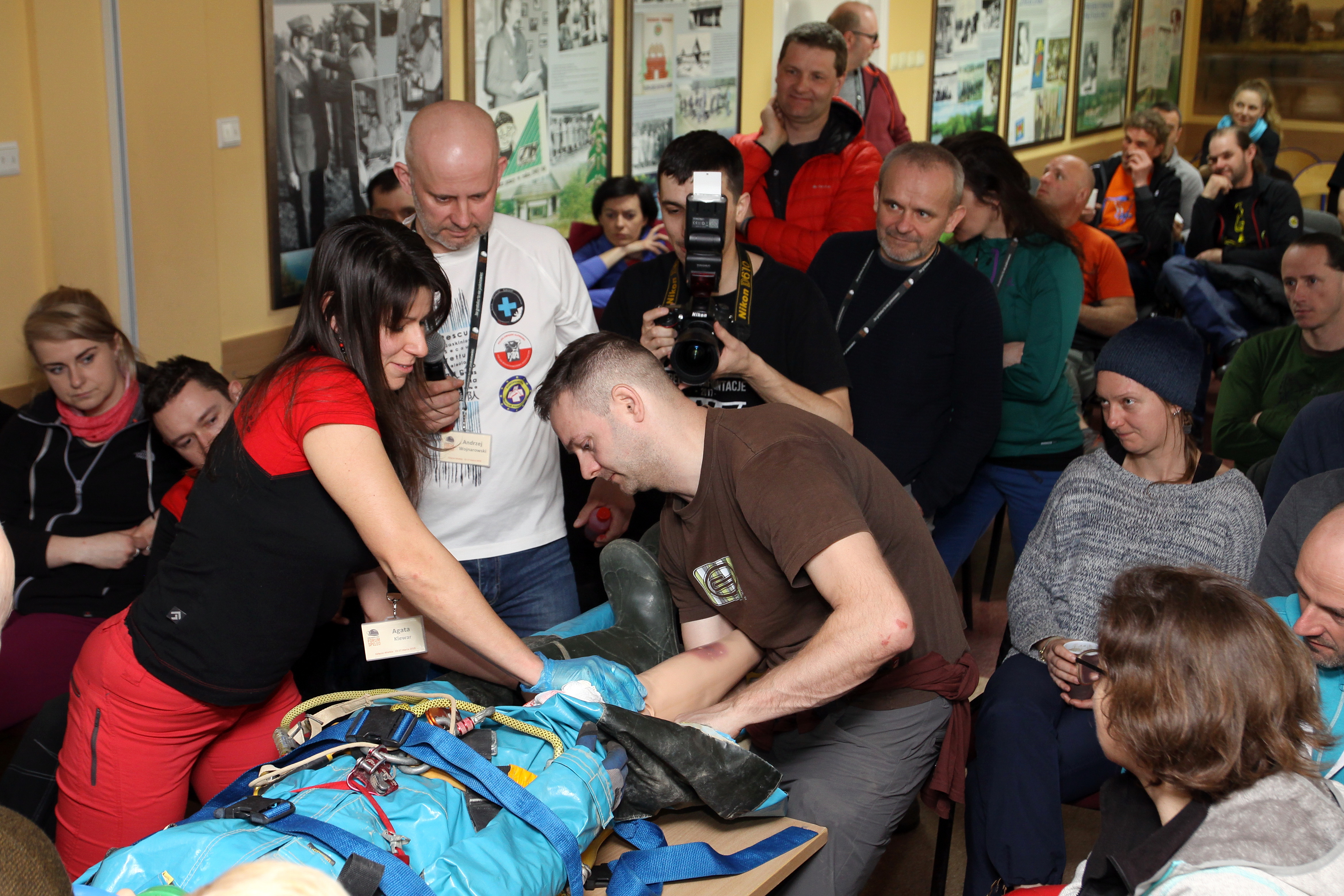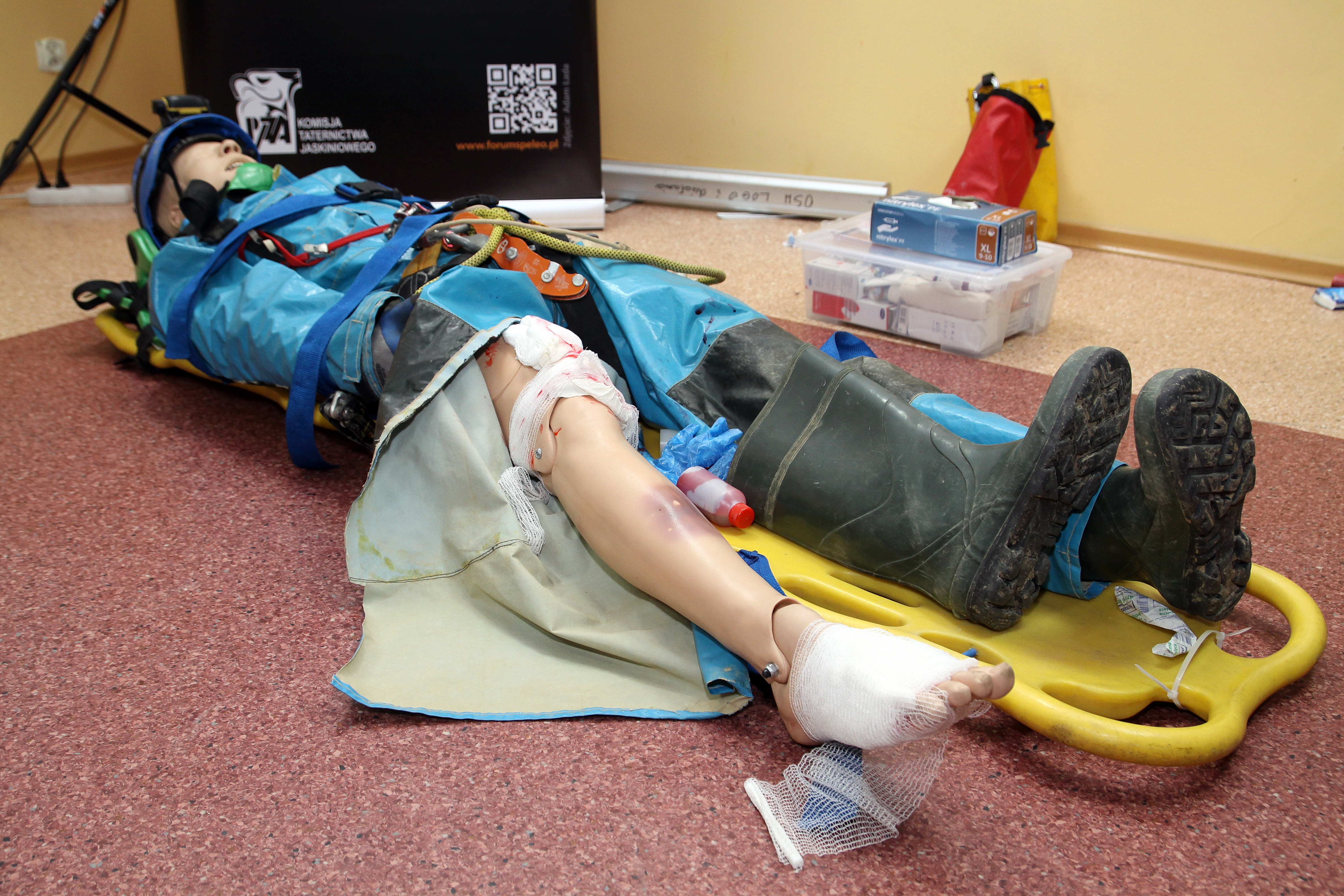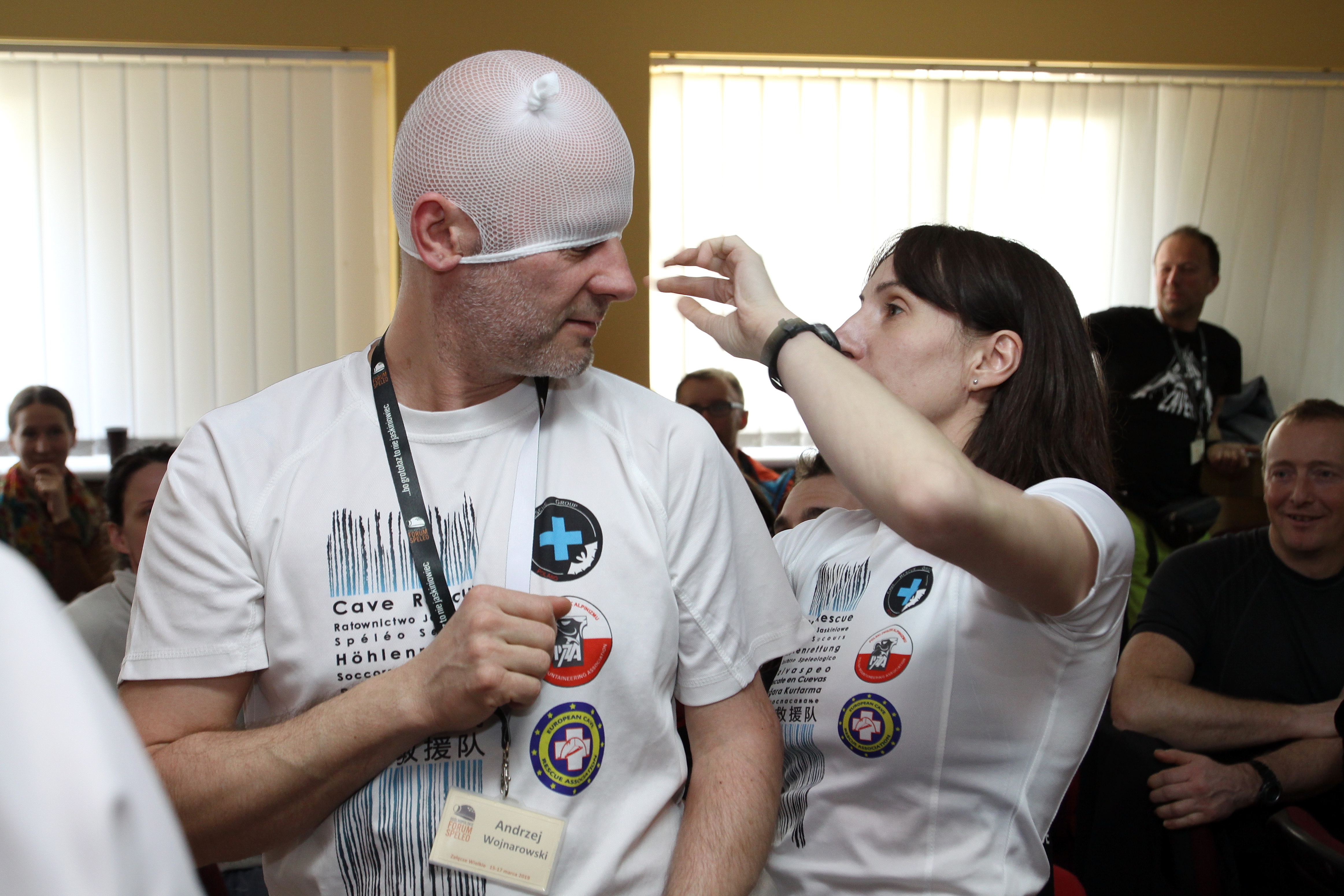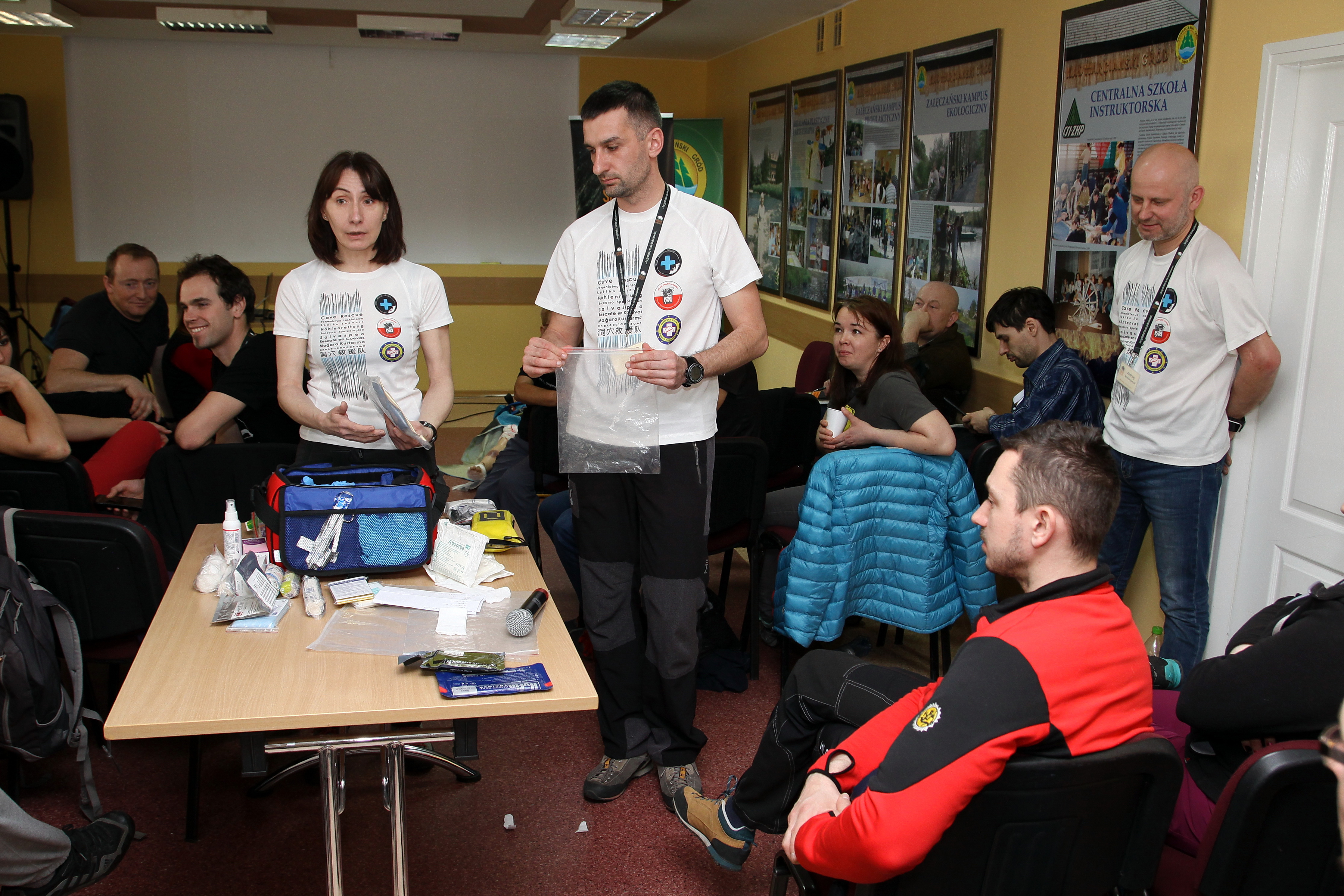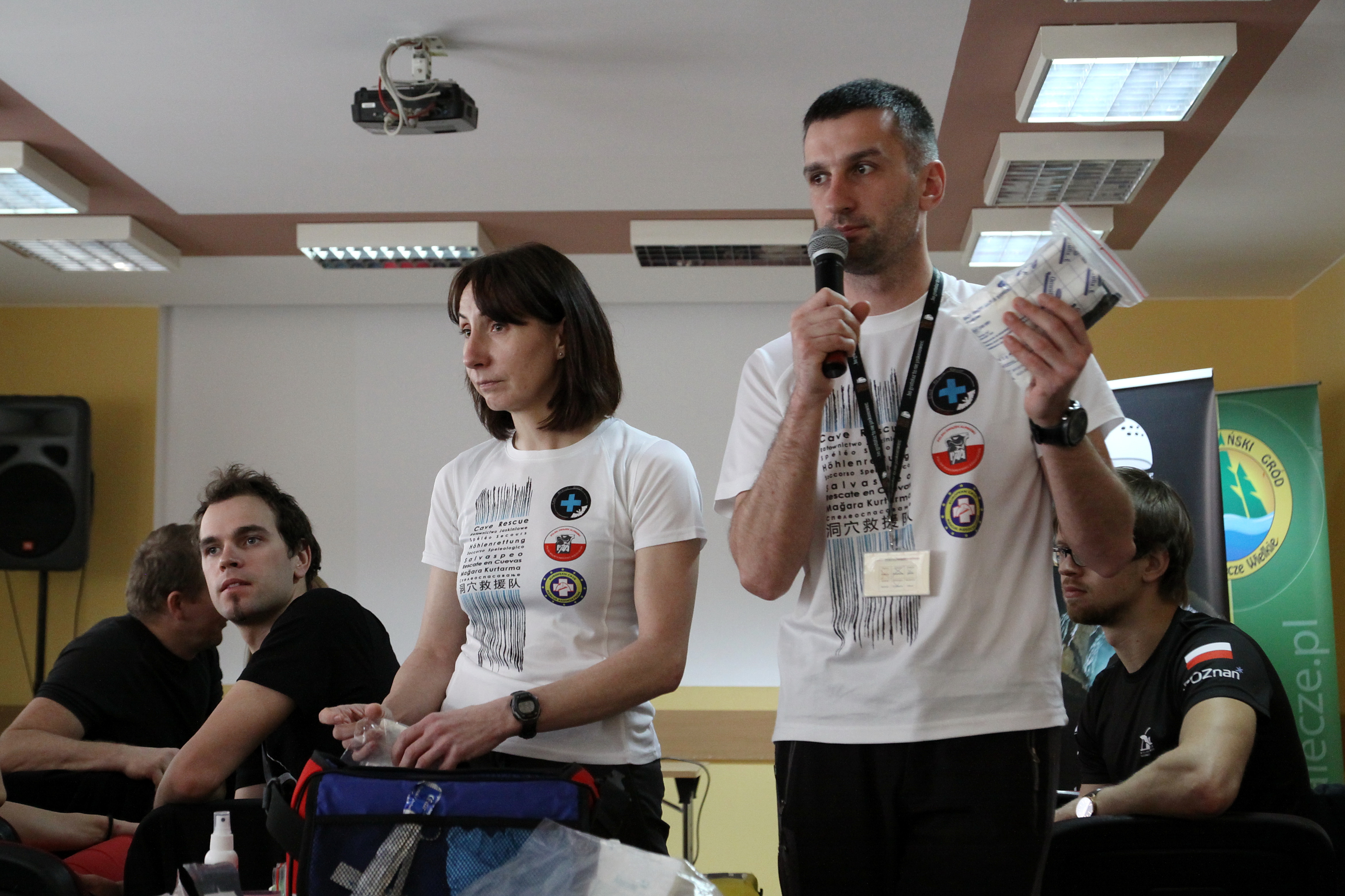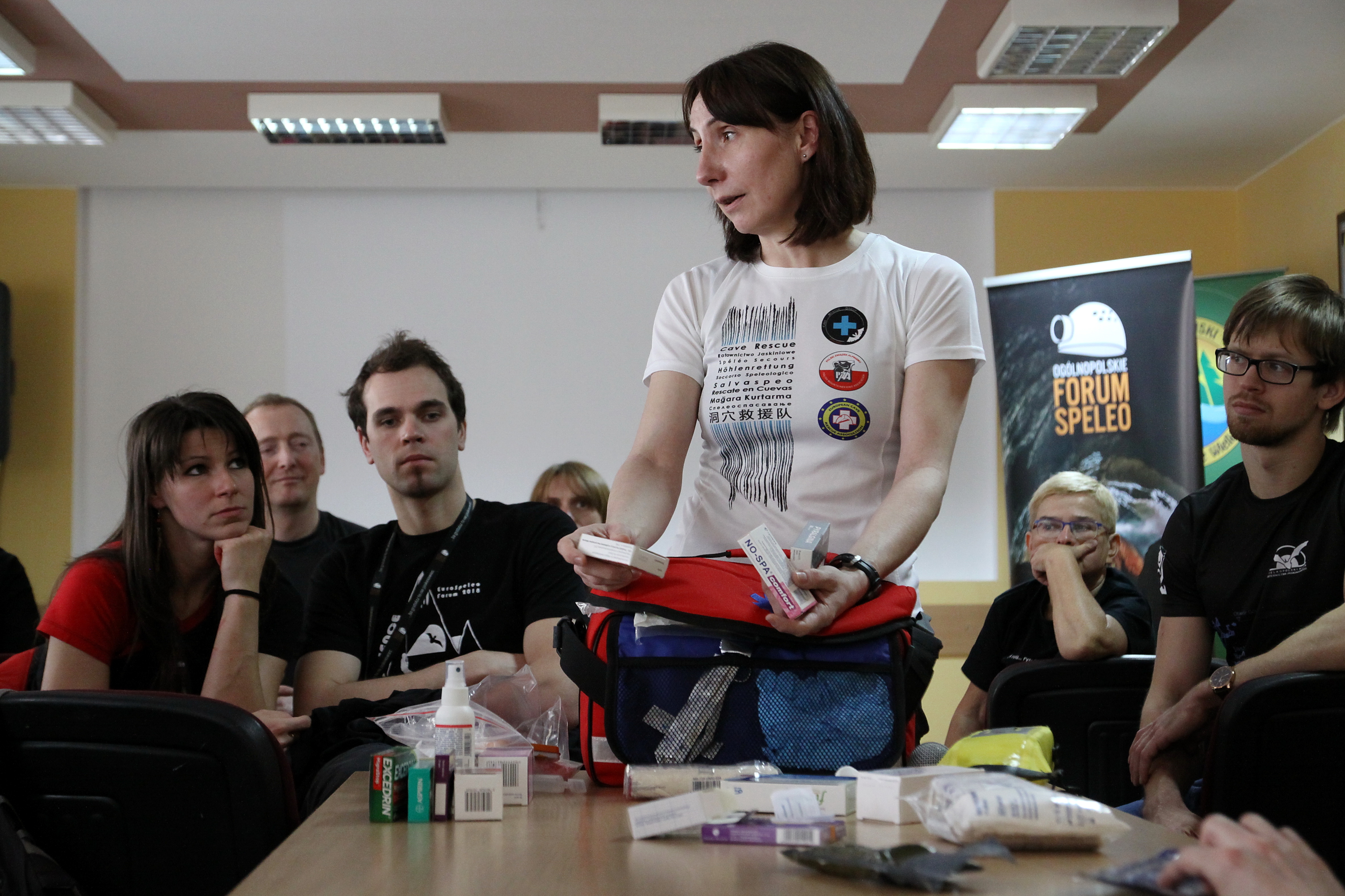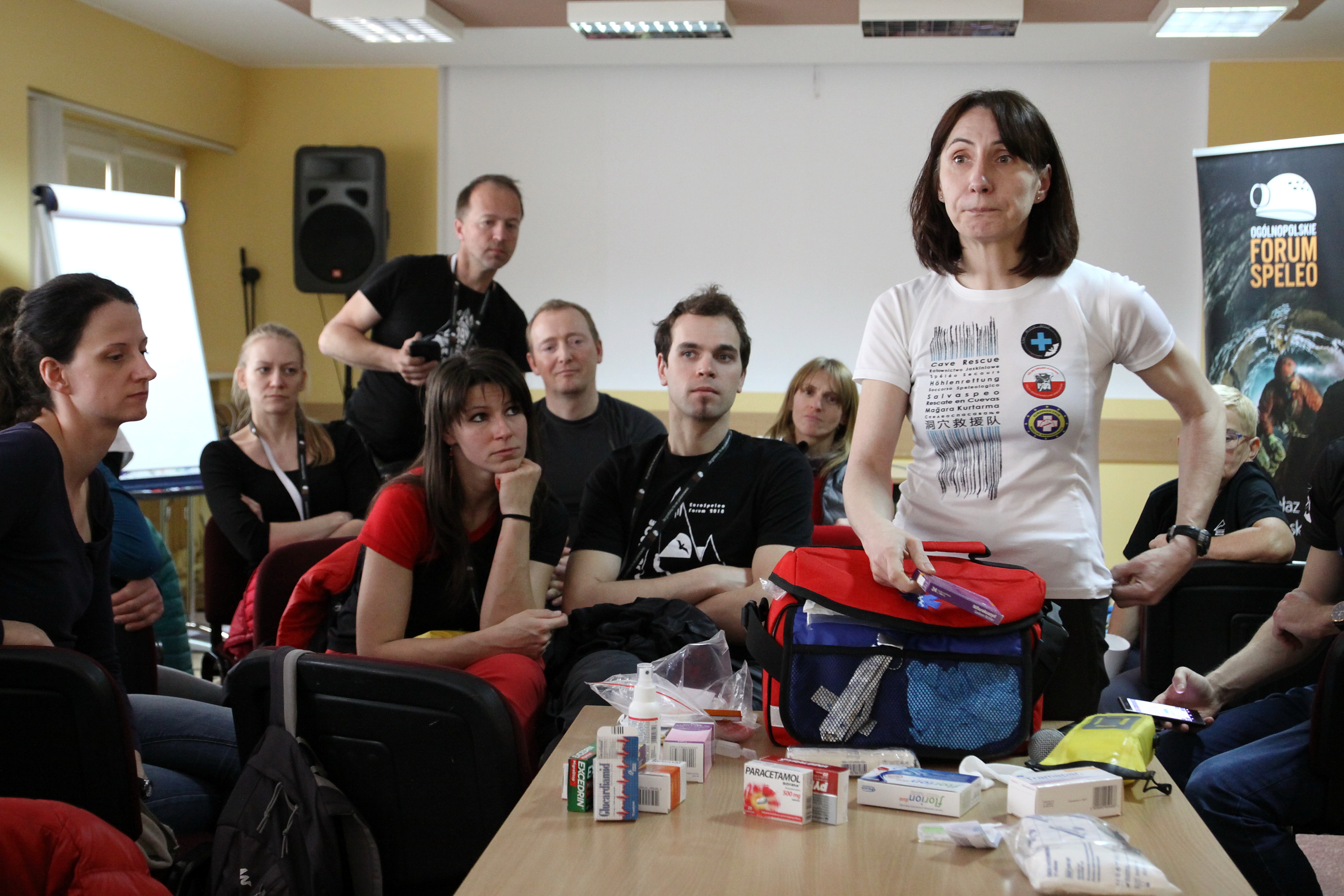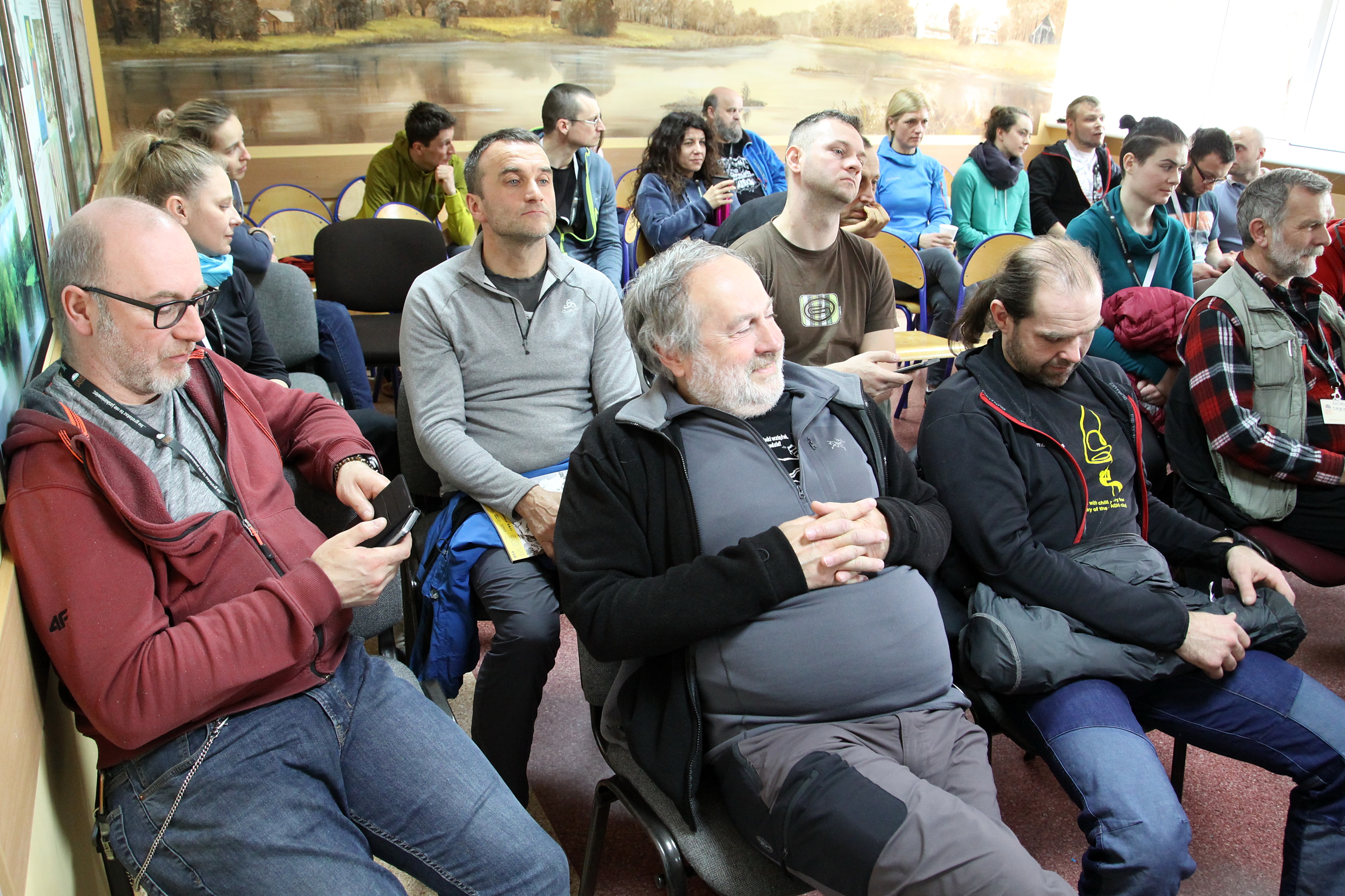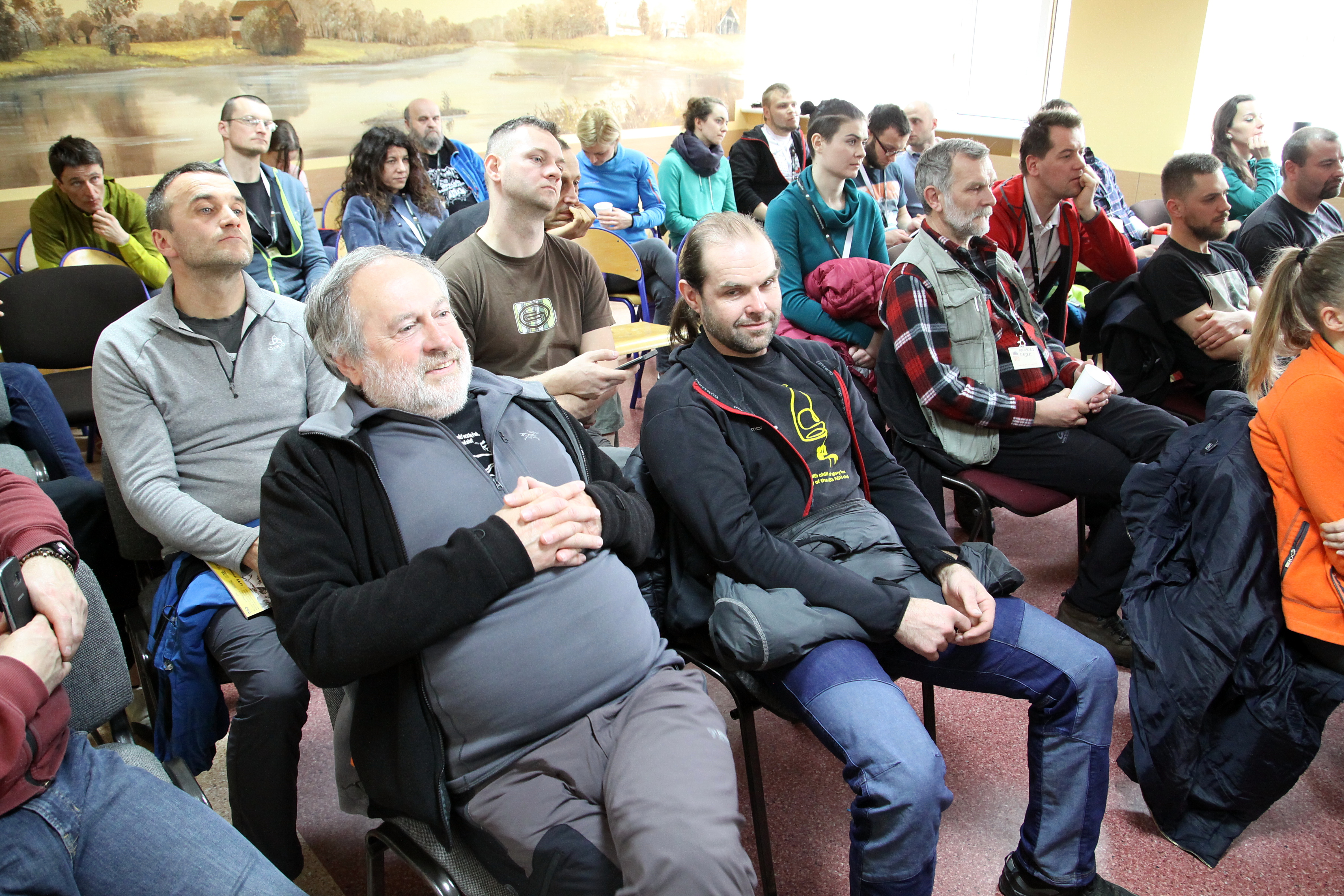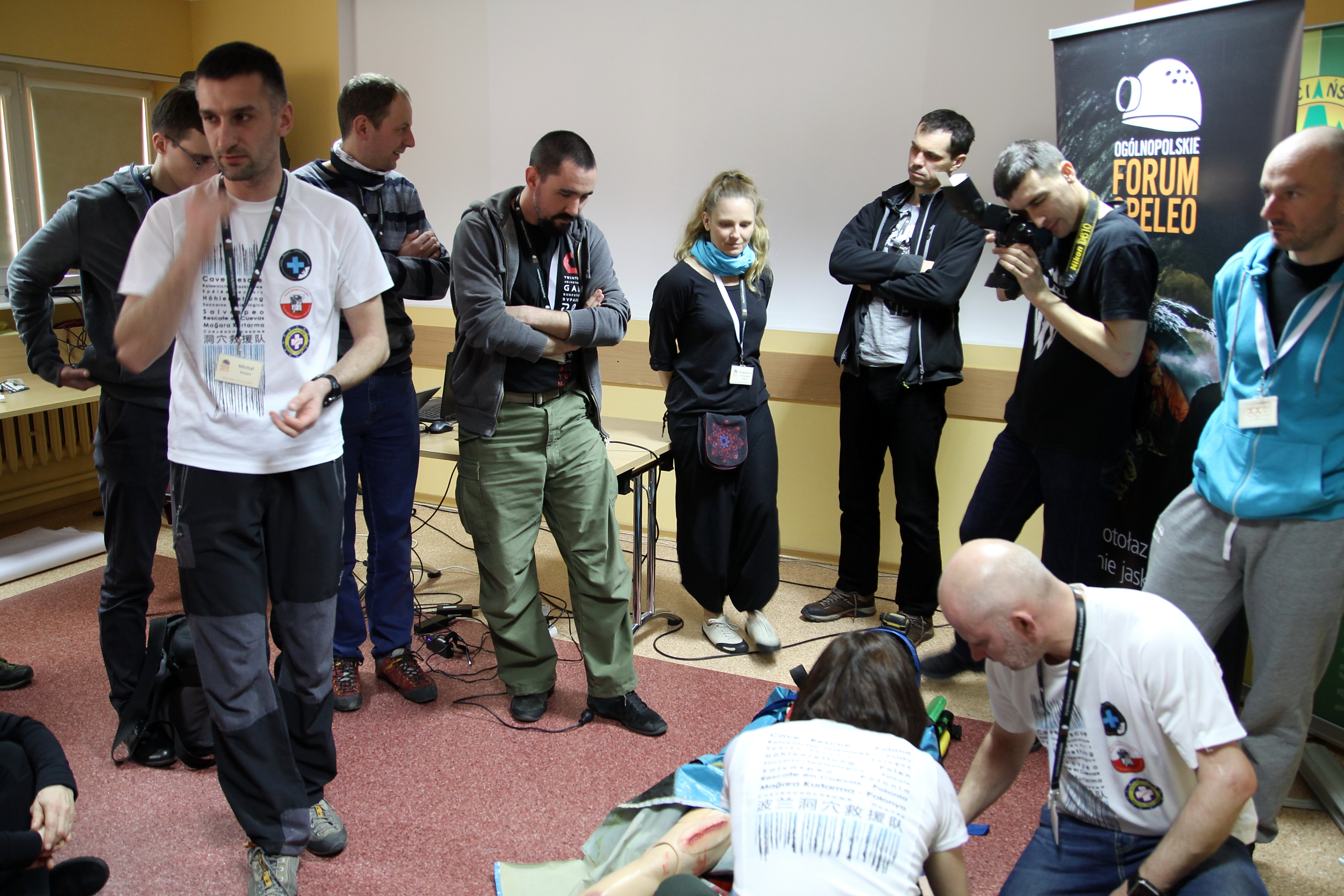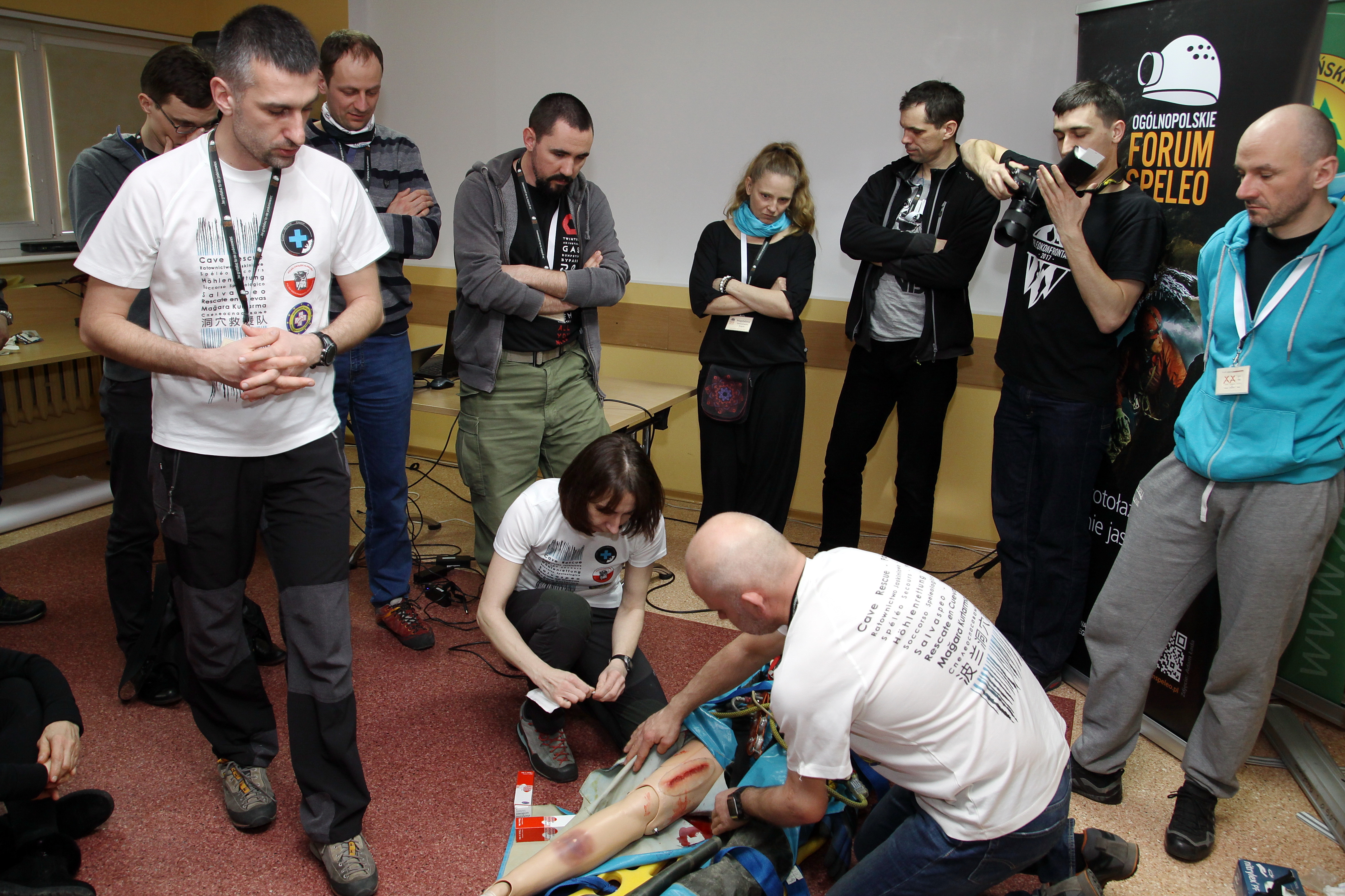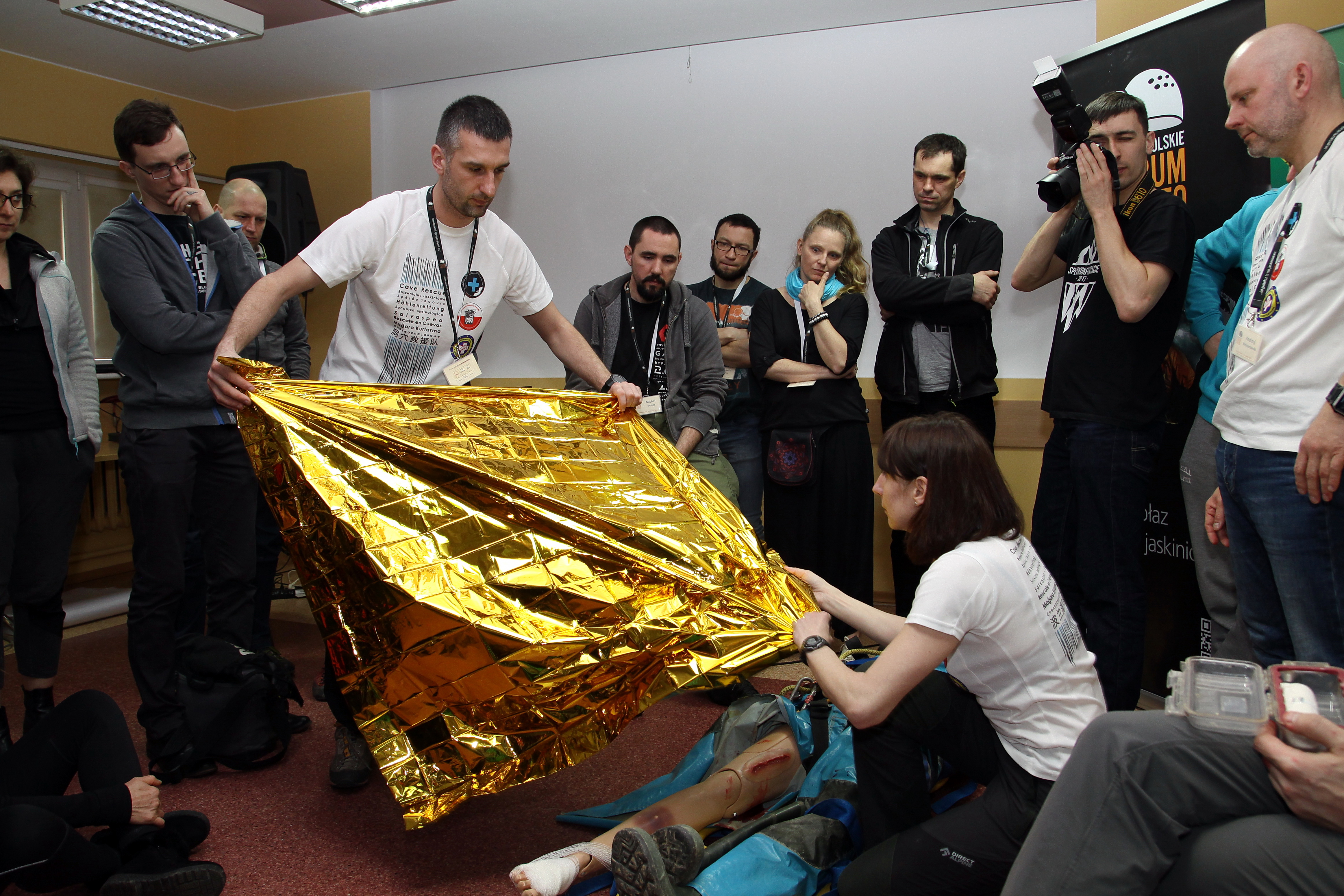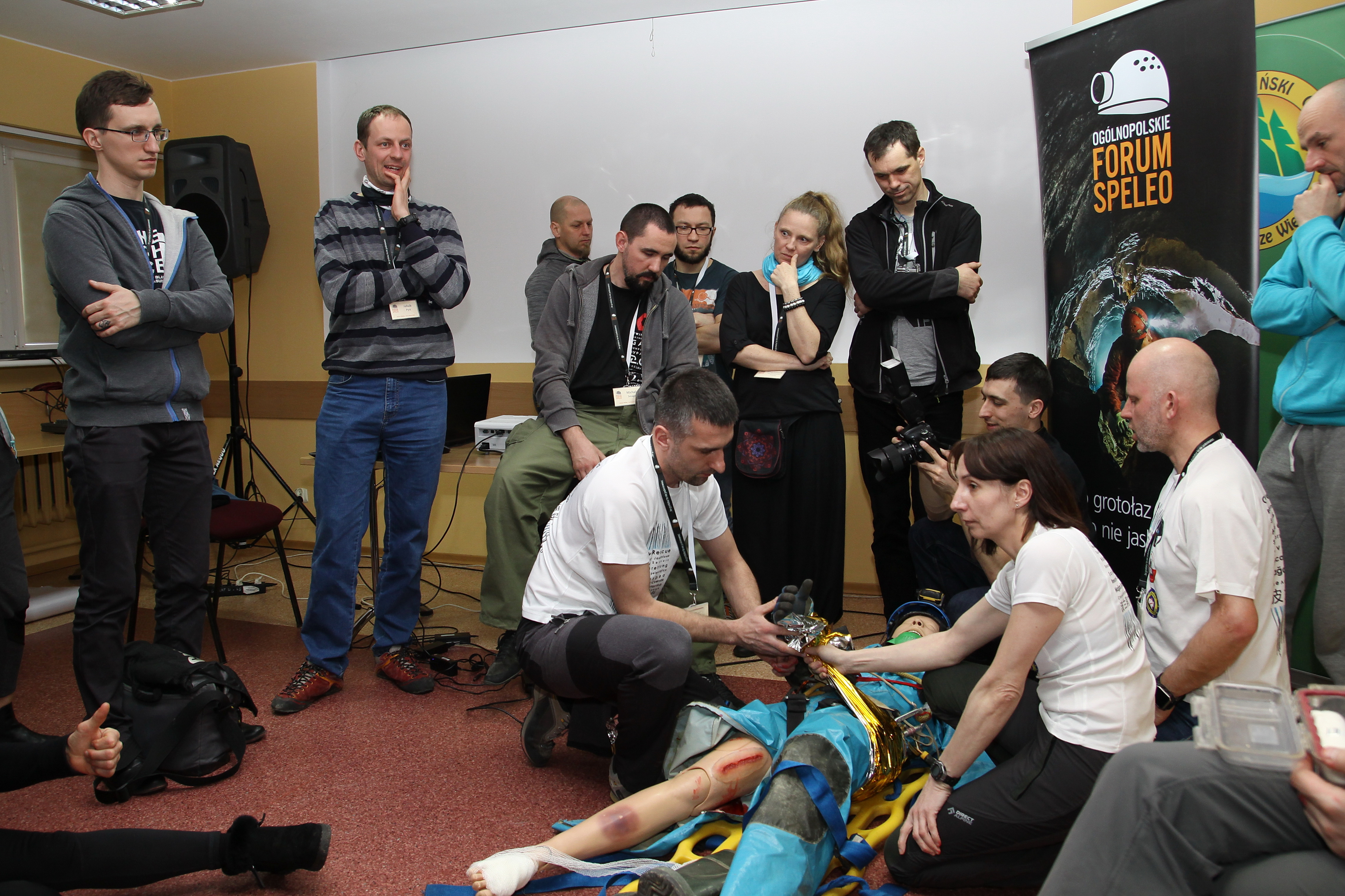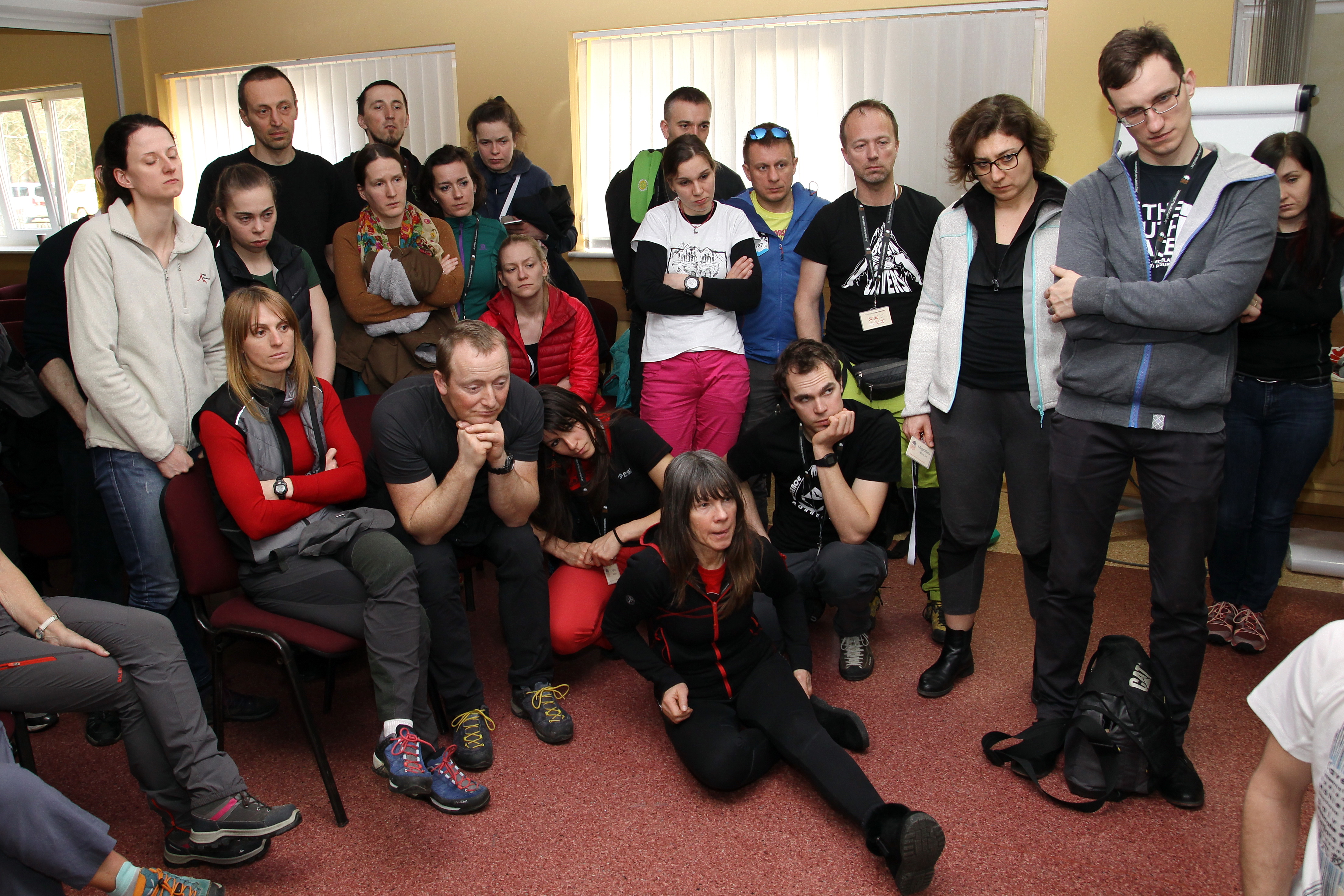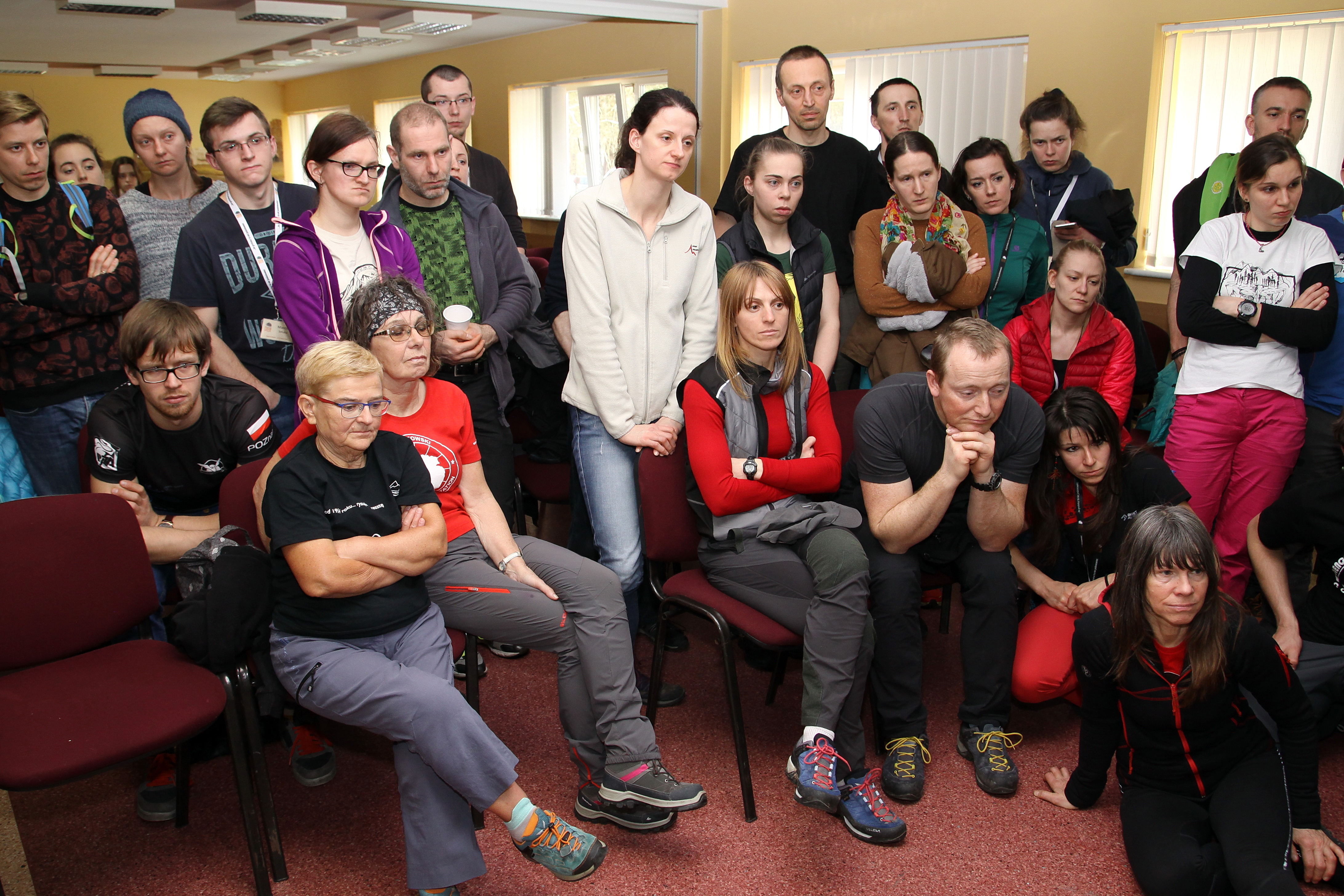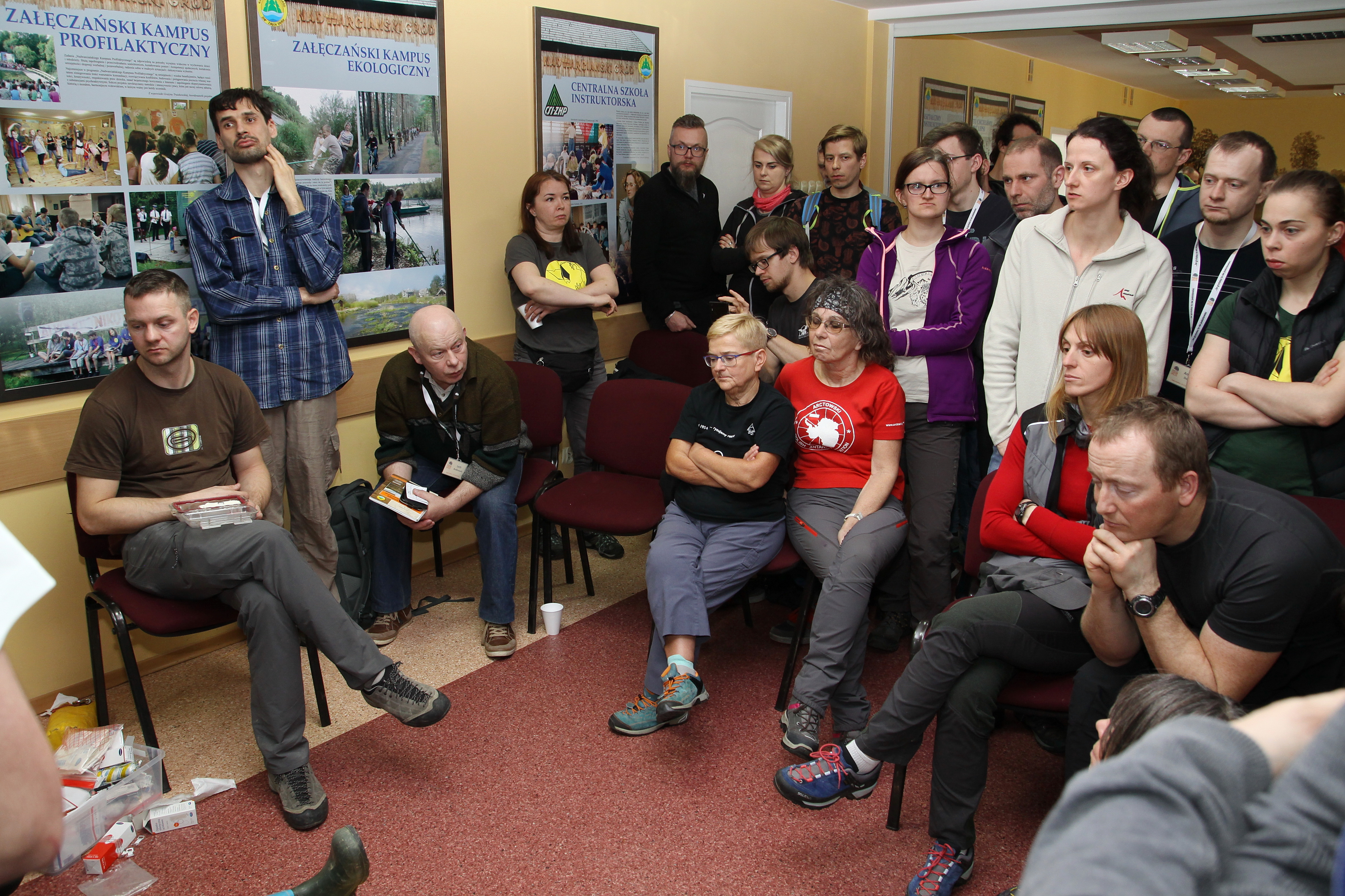 Warning: Division by zero in /vol1/ftp/forumspeleo/public_html/wp-content/plugins/nextgen-gallery/products/photocrati_nextgen/modules/nextgen_basic_gallery/templates/slideshow/index.php on line 32 Call Stack: 0.0001 643480 1. {main}() /vol1/ftp/forumspeleo/public_html/index.php:0 0.0002 648992 2. require('/vol1/ftp/forumspeleo/public_html/wp-blog-header.php') /vol1/ftp/forumspeleo/public_html/index.php:17 0.8749 109141928 3. require_once('/vol1/ftp/forumspeleo/public_html/wp-includes/template-loader.php') /vol1/ftp/forumspeleo/public_html/wp-blog-header.php:19 0.8767 109175632 4. include('/vol1/ftp/forumspeleo/public_html/wp-content/themes/Divi/page.php') /vol1/ftp/forumspeleo/public_html/wp-includes/template-loader.php:74 1.0040 110100128 5. the_content() /vol1/ftp/forumspeleo/public_html/wp-content/themes/Divi/page.php:45 1.0045 110110400 6. apply_filters() /vol1/ftp/forumspeleo/public_html/wp-includes/post-template.php:240 1.0045 110120784 7. WP_Hook->apply_filters() /vol1/ftp/forumspeleo/public_html/wp-includes/plugin.php:203 1.0417 110280752 8. call_user_func_array() /vol1/ftp/forumspeleo/public_html/wp-includes/class-wp-hook.php:298 1.0417 110281320 9. C_NextGen_Shortcode_Manager->parse_content() /vol1/ftp/forumspeleo/public_html/wp-includes/class-wp-hook.php:0 1.0417 110283368 10. C_NextGen_Shortcode_Manager->execute_found_shortcode() /vol1/ftp/forumspeleo/public_html/wp-content/plugins/nextgen-gallery/non_pope/class.nextgen_shortcode_manager.php:181 1.0417 110283448 11. call_user_func() /vol1/ftp/forumspeleo/public_html/wp-content/plugins/nextgen-gallery/non_pope/class.nextgen_shortcode_manager.php:192 1.0417 110283592 12. M_NextGen_Basic_Gallery->render() /vol1/ftp/forumspeleo/public_html/wp-content/plugins/nextgen-gallery/non_pope/class.nextgen_shortcode_manager.php:0 1.0420 110292072 13. C_Displayed_Gallery_Renderer->display_images() /vol1/ftp/forumspeleo/public_html/wp-content/plugins/nextgen-gallery/products/photocrati_nextgen/modules/nextgen_basic_gallery/module.nextgen_basic_gallery.php:214 1.0420 110292704 14. ExtensibleObject->__call() /vol1/ftp/forumspeleo/public_html/wp-content/plugins/nextgen-gallery/pope/lib/class.extensibleobject.php:0 1.0420 110293360 15. ExtensibleObject->_exec_cached_method() /vol1/ftp/forumspeleo/public_html/wp-content/plugins/nextgen-gallery/pope/lib/class.extensibleobject.php:498 1.0420 110294640 16. ReflectionMethod->invokeArgs() /vol1/ftp/forumspeleo/public_html/wp-content/plugins/nextgen-gallery/pope/lib/class.extensibleobject.php:658 1.0421 110294704 17. Mixin_Displayed_Gallery_Renderer->display_images() /vol1/ftp/forumspeleo/public_html/wp-content/plugins/nextgen-gallery/products/photocrati_nextgen/modules/nextgen_gallery_display/package.module.nextgen_gallery_display.php:0 1.0629 110507016 18. C_Displayed_Gallery_Renderer->render() /vol1/ftp/forumspeleo/public_html/wp-content/plugins/nextgen-gallery/products/photocrati_nextgen/modules/nextgen_gallery_display/package.module.nextgen_gallery_display.php:1691 1.0629 110507768 19. ExtensibleObject->__call() /vol1/ftp/forumspeleo/public_html/wp-content/plugins/nextgen-gallery/pope/lib/class.extensibleobject.php:0 1.0629 110508416 20. ExtensibleObject->_exec_cached_method() /vol1/ftp/forumspeleo/public_html/wp-content/plugins/nextgen-gallery/pope/lib/class.extensibleobject.php:498 1.0629 110509680 21. ReflectionMethod->invokeArgs() /vol1/ftp/forumspeleo/public_html/wp-content/plugins/nextgen-gallery/pope/lib/class.extensibleobject.php:658 1.0629 110509752 22. A_NextGen_Basic_Album_Routes->render() /vol1/ftp/forumspeleo/public_html/wp-content/plugins/nextgen-gallery/products/photocrati_nextgen/modules/nextgen_basic_album/package.module.nextgen_basic_album.php:0 1.0630 110510520 23. Mixin->call_parent() /vol1/ftp/forumspeleo/public_html/wp-content/plugins/nextgen-gallery/products/photocrati_nextgen/modules/nextgen_basic_album/package.module.nextgen_basic_album.php:777 1.0630 110513016 24. ExtensibleObject->call_method() /vol1/ftp/forumspeleo/public_html/wp-content/plugins/nextgen-gallery/pope/lib/class.extensibleobject.php:798 1.0630 110513016 25. ExtensibleObject->__call() /vol1/ftp/forumspeleo/public_html/wp-content/plugins/nextgen-gallery/pope/lib/class.extensibleobject.php:580 1.0630 110513224 26. ExtensibleObject->_exec_cached_method() /vol1/ftp/forumspeleo/public_html/wp-content/plugins/nextgen-gallery/pope/lib/class.extensibleobject.php:498 1.0630 110514368 27. ReflectionMethod->invokeArgs() /vol1/ftp/forumspeleo/public_html/wp-content/plugins/nextgen-gallery/pope/lib/class.extensibleobject.php:658 1.0630 110514440 28. Mixin_Displayed_Gallery_Renderer->render() /vol1/ftp/forumspeleo/public_html/wp-content/plugins/nextgen-gallery/products/photocrati_nextgen/modules/nextgen_gallery_display/package.module.nextgen_gallery_display.php:0 1.0813 110642944 29. C_Display_Type_Controller->index_action() /vol1/ftp/forumspeleo/public_html/wp-content/plugins/nextgen-gallery/products/photocrati_nextgen/modules/nextgen_gallery_display/package.module.nextgen_gallery_display.php:1813 1.0813 110643576 30. ExtensibleObject->__call() /vol1/ftp/forumspeleo/public_html/wp-content/plugins/nextgen-gallery/pope/lib/class.extensibleobject.php:0 1.0813 110644232 31. ExtensibleObject->_exec_cached_method() /vol1/ftp/forumspeleo/public_html/wp-content/plugins/nextgen-gallery/pope/lib/class.extensibleobject.php:498 1.0813 110645512 32. ReflectionMethod->invokeArgs() /vol1/ftp/forumspeleo/public_html/wp-content/plugins/nextgen-gallery/pope/lib/class.extensibleobject.php:658 1.0813 110645576 33. A_NextGen_Basic_Gallery_Controller->index_action() /vol1/ftp/forumspeleo/public_html/wp-content/plugins/nextgen-gallery/products/photocrati_nextgen/modules/nextgen_basic_gallery/package.module.nextgen_basic_gallery.php:0 1.0824 110654352 34. C_Displayed_Gallery_Renderer->display_images() /vol1/ftp/forumspeleo/public_html/wp-content/plugins/nextgen-gallery/products/photocrati_nextgen/modules/nextgen_basic_gallery/package.module.nextgen_basic_gallery.php:30 1.0824 110654984 35. ExtensibleObject->__call() /vol1/ftp/forumspeleo/public_html/wp-content/plugins/nextgen-gallery/pope/lib/class.extensibleobject.php:0 1.0824 110655064 36. ExtensibleObject->_exec_cached_method() /vol1/ftp/forumspeleo/public_html/wp-content/plugins/nextgen-gallery/pope/lib/class.extensibleobject.php:498 1.0824 110656136 37. ReflectionMethod->invokeArgs() /vol1/ftp/forumspeleo/public_html/wp-content/plugins/nextgen-gallery/pope/lib/class.extensibleobject.php:658 1.0824 110656200 38. Mixin_Displayed_Gallery_Renderer->display_images() /vol1/ftp/forumspeleo/public_html/wp-content/plugins/nextgen-gallery/products/photocrati_nextgen/modules/nextgen_gallery_display/package.module.nextgen_gallery_display.php:0 1.0991 110774264 39. C_Displayed_Gallery_Renderer->render() /vol1/ftp/forumspeleo/public_html/wp-content/plugins/nextgen-gallery/products/photocrati_nextgen/modules/nextgen_gallery_display/package.module.nextgen_gallery_display.php:1691 1.0991 110775016 40. ExtensibleObject->__call() /vol1/ftp/forumspeleo/public_html/wp-content/plugins/nextgen-gallery/pope/lib/class.extensibleobject.php:0 1.0991 110775096 41. ExtensibleObject->_exec_cached_method() /vol1/ftp/forumspeleo/public_html/wp-content/plugins/nextgen-gallery/pope/lib/class.extensibleobject.php:498 1.0991 110776240 42. ReflectionMethod->invokeArgs() /vol1/ftp/forumspeleo/public_html/wp-content/plugins/nextgen-gallery/pope/lib/class.extensibleobject.php:658 1.0991 110776312 43. Mixin_Displayed_Gallery_Renderer->render() /vol1/ftp/forumspeleo/public_html/wp-content/plugins/nextgen-gallery/products/photocrati_nextgen/modules/nextgen_gallery_display/package.module.nextgen_gallery_display.php:0 1.1174 110816800 44. C_Display_Type_Controller->index_action() /vol1/ftp/forumspeleo/public_html/wp-content/plugins/nextgen-gallery/products/photocrati_nextgen/modules/nextgen_gallery_display/package.module.nextgen_gallery_display.php:1813 1.1174 110817432 45. ExtensibleObject->__call() /vol1/ftp/forumspeleo/public_html/wp-content/plugins/nextgen-gallery/pope/lib/class.extensibleobject.php:0 1.1174 110818088 46. ExtensibleObject->_exec_cached_method() /vol1/ftp/forumspeleo/public_html/wp-content/plugins/nextgen-gallery/pope/lib/class.extensibleobject.php:498 1.1174 110819368 47. ReflectionMethod->invokeArgs() /vol1/ftp/forumspeleo/public_html/wp-content/plugins/nextgen-gallery/pope/lib/class.extensibleobject.php:658 1.1174 110819432 48. A_NextGen_Basic_Gallery_Controller->index_action() /vol1/ftp/forumspeleo/public_html/wp-content/plugins/nextgen-gallery/products/photocrati_nextgen/modules/nextgen_basic_gallery/package.module.nextgen_basic_gallery.php:0 1.1182 110823480 49. Mixin->call_parent() /vol1/ftp/forumspeleo/public_html/wp-content/plugins/nextgen-gallery/products/photocrati_nextgen/modules/nextgen_basic_gallery/package.module.nextgen_basic_gallery.php:34 1.1182 110826136 50. ExtensibleObject->call_method() /vol1/ftp/forumspeleo/public_html/wp-content/plugins/nextgen-gallery/pope/lib/class.extensibleobject.php:798 1.1182 110826136 51. ExtensibleObject->__call() /vol1/ftp/forumspeleo/public_html/wp-content/plugins/nextgen-gallery/pope/lib/class.extensibleobject.php:580 1.1182 110826352 52. ExtensibleObject->_exec_cached_method() /vol1/ftp/forumspeleo/public_html/wp-content/plugins/nextgen-gallery/pope/lib/class.extensibleobject.php:498 1.1182 110827424 53. ReflectionMethod->invokeArgs() /vol1/ftp/forumspeleo/public_html/wp-content/plugins/nextgen-gallery/pope/lib/class.extensibleobject.php:658 1.1182 110827488 54. A_NextGen_Basic_Slideshow_Controller->index_action() /vol1/ftp/forumspeleo/public_html/wp-content/plugins/nextgen-gallery/products/photocrati_nextgen/modules/nextgen_basic_gallery/package.module.nextgen_basic_gallery.php:0 1.4198 114590184 55. C_Display_Type_Controller->render_partial() /vol1/ftp/forumspeleo/public_html/wp-content/plugins/nextgen-gallery/products/photocrati_nextgen/modules/nextgen_basic_gallery/package.module.nextgen_basic_gallery.php:257 1.4198 114590936 56. ExtensibleObject->__call() /vol1/ftp/forumspeleo/public_html/wp-content/plugins/nextgen-gallery/pope/lib/class.extensibleobject.php:0 1.4199 114591152 57. ExtensibleObject->_exec_cached_method() /vol1/ftp/forumspeleo/public_html/wp-content/plugins/nextgen-gallery/pope/lib/class.extensibleobject.php:498 1.4199 114592304 58. ReflectionMethod->invokeArgs() /vol1/ftp/forumspeleo/public_html/wp-content/plugins/nextgen-gallery/pope/lib/class.extensibleobject.php:658 1.4199 114592376 59. Mixin_MVC_Controller_Instance_Methods->render_partial() /vol1/ftp/forumspeleo/public_html/wp-content/plugins/nextgen-gallery/products/photocrati_nextgen/modules/mvc/package.module.mvc.php:0 1.4204 114608392 60. C_MVC_View->render() /vol1/ftp/forumspeleo/public_html/wp-content/plugins/nextgen-gallery/products/photocrati_nextgen/modules/mvc/package.module.mvc.php:447 1.4204 114608904 61. ExtensibleObject->__call() /vol1/ftp/forumspeleo/public_html/wp-content/plugins/nextgen-gallery/pope/lib/class.extensibleobject.php:0 1.4204 114609552 62. ExtensibleObject->_exec_cached_method() /vol1/ftp/forumspeleo/public_html/wp-content/plugins/nextgen-gallery/pope/lib/class.extensibleobject.php:498 1.4204 114610816 63. ReflectionMethod->invokeArgs() /vol1/ftp/forumspeleo/public_html/wp-content/plugins/nextgen-gallery/pope/lib/class.extensibleobject.php:658 1.4204 114610872 64. Mixin_Mvc_View_Instance_Methods->render() /vol1/ftp/forumspeleo/public_html/wp-content/plugins/nextgen-gallery/products/photocrati_nextgen/modules/mvc/package.module.mvc.php:0 1.4204 114611144 65. C_MVC_View->render_object() /vol1/ftp/forumspeleo/public_html/wp-content/plugins/nextgen-gallery/products/photocrati_nextgen/modules/mvc/package.module.mvc.php:522 1.4204 114611536 66. ExtensibleObject->__call() /vol1/ftp/forumspeleo/public_html/wp-content/plugins/nextgen-gallery/pope/lib/class.extensibleobject.php:0 1.4205 114615808 67. ExtensibleObject->_exec_cached_method() /vol1/ftp/forumspeleo/public_html/wp-content/plugins/nextgen-gallery/pope/lib/class.extensibleobject.php:498 1.4205 114617080 68. ReflectionMethod->invokeArgs() /vol1/ftp/forumspeleo/public_html/wp-content/plugins/nextgen-gallery/pope/lib/class.extensibleobject.php:658 1.4205 114617136 69. A_NextGen_Album_Child_Entities->render_object() /vol1/ftp/forumspeleo/public_html/wp-content/plugins/nextgen-gallery/products/photocrati_nextgen/modules/nextgen_basic_album/package.module.nextgen_basic_album.php:0 1.4205 114617280 70. Mixin->call_parent() /vol1/ftp/forumspeleo/public_html/wp-content/plugins/nextgen-gallery/products/photocrati_nextgen/modules/nextgen_basic_album/package.module.nextgen_basic_album.php:263 1.4205 114619016 71. ExtensibleObject->call_method() /vol1/ftp/forumspeleo/public_html/wp-content/plugins/nextgen-gallery/pope/lib/class.extensibleobject.php:798 1.4205 114619016 72. ExtensibleObject->__call() /vol1/ftp/forumspeleo/public_html/wp-content/plugins/nextgen-gallery/pope/lib/class.extensibleobject.php:580 1.4206 114619672 73. ExtensibleObject->_exec_cached_method() /vol1/ftp/forumspeleo/public_html/wp-content/plugins/nextgen-gallery/pope/lib/class.extensibleobject.php:498 1.4206 114620944 74. ReflectionMethod->invokeArgs() /vol1/ftp/forumspeleo/public_html/wp-content/plugins/nextgen-gallery/pope/lib/class.extensibleobject.php:658 1.4206 114621000 75. A_NextGen_Album_Descriptions->render_object() /vol1/ftp/forumspeleo/public_html/wp-content/plugins/nextgen-gallery/products/photocrati_nextgen/modules/nextgen_basic_album/package.module.nextgen_basic_album.php:0 1.4206 114621144 76. Mixin->call_parent() /vol1/ftp/forumspeleo/public_html/wp-content/plugins/nextgen-gallery/products/photocrati_nextgen/modules/nextgen_basic_album/package.module.nextgen_basic_album.php:319 1.4206 114622128 77. ExtensibleObject->call_method() /vol1/ftp/forumspeleo/public_html/wp-content/plugins/nextgen-gallery/pope/lib/class.extensibleobject.php:798 1.4206 114622128 78. ExtensibleObject->__call() /vol1/ftp/forumspeleo/public_html/wp-content/plugins/nextgen-gallery/pope/lib/class.extensibleobject.php:580 1.4207 114622928 79. ExtensibleObject->_exec_cached_method() /vol1/ftp/forumspeleo/public_html/wp-content/plugins/nextgen-gallery/pope/lib/class.extensibleobject.php:498 1.4207 114624216 80. ReflectionMethod->invokeArgs() /vol1/ftp/forumspeleo/public_html/wp-content/plugins/nextgen-gallery/pope/lib/class.extensibleobject.php:658 1.4207 114624272 81. A_NextGen_Album_Breadcrumbs->render_object() /vol1/ftp/forumspeleo/public_html/wp-content/plugins/nextgen-gallery/products/photocrati_nextgen/modules/nextgen_basic_album/package.module.nextgen_basic_album.php:0 1.4207 114624416 82. Mixin->call_parent() /vol1/ftp/forumspeleo/public_html/wp-content/plugins/nextgen-gallery/products/photocrati_nextgen/modules/nextgen_basic_album/package.module.nextgen_basic_album.php:32 1.4207 114625408 83. ExtensibleObject->call_method() /vol1/ftp/forumspeleo/public_html/wp-content/plugins/nextgen-gallery/pope/lib/class.extensibleobject.php:798 1.4207 114625408 84. ExtensibleObject->__call() /vol1/ftp/forumspeleo/public_html/wp-content/plugins/nextgen-gallery/pope/lib/class.extensibleobject.php:580 1.4207 114626072 85. ExtensibleObject->_exec_cached_method() /vol1/ftp/forumspeleo/public_html/wp-content/plugins/nextgen-gallery/pope/lib/class.extensibleobject.php:498 1.4207 114627368 86. ReflectionMethod->invokeArgs() /vol1/ftp/forumspeleo/public_html/wp-content/plugins/nextgen-gallery/pope/lib/class.extensibleobject.php:658 1.4208 114627424 87. A_Displayed_Gallery_Trigger_Element->render_object() /vol1/ftp/forumspeleo/public_html/wp-content/plugins/nextgen-gallery/products/photocrati_nextgen/modules/nextgen_gallery_display/package.module.nextgen_gallery_display.php:0 1.4208 114627584 88. Mixin->call_parent() /vol1/ftp/forumspeleo/public_html/wp-content/plugins/nextgen-gallery/products/photocrati_nextgen/modules/nextgen_gallery_display/package.module.nextgen_gallery_display.php:49 1.4208 114628584 89. ExtensibleObject->call_method() /vol1/ftp/forumspeleo/public_html/wp-content/plugins/nextgen-gallery/pope/lib/class.extensibleobject.php:798 1.4208 114628584 90. ExtensibleObject->__call() /vol1/ftp/forumspeleo/public_html/wp-content/plugins/nextgen-gallery/pope/lib/class.extensibleobject.php:580 1.4208 114628800 91. ExtensibleObject->_exec_cached_method() /vol1/ftp/forumspeleo/public_html/wp-content/plugins/nextgen-gallery/pope/lib/class.extensibleobject.php:498 1.4208 114629984 92. ReflectionMethod->invokeArgs() /vol1/ftp/forumspeleo/public_html/wp-content/plugins/nextgen-gallery/pope/lib/class.extensibleobject.php:658 1.4208 114630040 93. Mixin_Mvc_View_Instance_Methods->render_object() /vol1/ftp/forumspeleo/public_html/wp-content/plugins/nextgen-gallery/products/photocrati_nextgen/modules/mvc/package.module.mvc.php:0 1.4229 114788936 94. include('/vol1/ftp/forumspeleo/public_html/wp-content/plugins/nextgen-gallery/products/photocrati_nextgen/modules/nextgen_basic_gallery/templates/slideshow/index.php') /vol1/ftp/forumspeleo/public_html/wp-content/plugins/nextgen-gallery/products/photocrati_nextgen/modules/mvc/package.module.mvc.php:535
Warning: Division by zero in /vol1/ftp/forumspeleo/public_html/wp-content/plugins/nextgen-gallery/products/photocrati_nextgen/modules/nextgen_basic_gallery/templates/slideshow/index.php on line 32 Call Stack: 0.0001 643480 1. {main}() /vol1/ftp/forumspeleo/public_html/index.php:0 0.0002 648992 2. require('/vol1/ftp/forumspeleo/public_html/wp-blog-header.php') /vol1/ftp/forumspeleo/public_html/index.php:17 0.8749 109141928 3. require_once('/vol1/ftp/forumspeleo/public_html/wp-includes/template-loader.php') /vol1/ftp/forumspeleo/public_html/wp-blog-header.php:19 0.8767 109175632 4. include('/vol1/ftp/forumspeleo/public_html/wp-content/themes/Divi/page.php') /vol1/ftp/forumspeleo/public_html/wp-includes/template-loader.php:74 1.0040 110100128 5. the_content() /vol1/ftp/forumspeleo/public_html/wp-content/themes/Divi/page.php:45 1.0045 110110400 6. apply_filters() /vol1/ftp/forumspeleo/public_html/wp-includes/post-template.php:240 1.0045 110120784 7. WP_Hook->apply_filters() /vol1/ftp/forumspeleo/public_html/wp-includes/plugin.php:203 1.0417 110280752 8. call_user_func_array() /vol1/ftp/forumspeleo/public_html/wp-includes/class-wp-hook.php:298 1.0417 110281320 9. C_NextGen_Shortcode_Manager->parse_content() /vol1/ftp/forumspeleo/public_html/wp-includes/class-wp-hook.php:0 1.0417 110283368 10. C_NextGen_Shortcode_Manager->execute_found_shortcode() /vol1/ftp/forumspeleo/public_html/wp-content/plugins/nextgen-gallery/non_pope/class.nextgen_shortcode_manager.php:181 1.0417 110283448 11. call_user_func() /vol1/ftp/forumspeleo/public_html/wp-content/plugins/nextgen-gallery/non_pope/class.nextgen_shortcode_manager.php:192 1.0417 110283592 12. M_NextGen_Basic_Gallery->render() /vol1/ftp/forumspeleo/public_html/wp-content/plugins/nextgen-gallery/non_pope/class.nextgen_shortcode_manager.php:0 1.0420 110292072 13. C_Displayed_Gallery_Renderer->display_images() /vol1/ftp/forumspeleo/public_html/wp-content/plugins/nextgen-gallery/products/photocrati_nextgen/modules/nextgen_basic_gallery/module.nextgen_basic_gallery.php:214 1.0420 110292704 14. ExtensibleObject->__call() /vol1/ftp/forumspeleo/public_html/wp-content/plugins/nextgen-gallery/pope/lib/class.extensibleobject.php:0 1.0420 110293360 15. ExtensibleObject->_exec_cached_method() /vol1/ftp/forumspeleo/public_html/wp-content/plugins/nextgen-gallery/pope/lib/class.extensibleobject.php:498 1.0420 110294640 16. ReflectionMethod->invokeArgs() /vol1/ftp/forumspeleo/public_html/wp-content/plugins/nextgen-gallery/pope/lib/class.extensibleobject.php:658 1.0421 110294704 17. Mixin_Displayed_Gallery_Renderer->display_images() /vol1/ftp/forumspeleo/public_html/wp-content/plugins/nextgen-gallery/products/photocrati_nextgen/modules/nextgen_gallery_display/package.module.nextgen_gallery_display.php:0 1.0629 110507016 18. C_Displayed_Gallery_Renderer->render() /vol1/ftp/forumspeleo/public_html/wp-content/plugins/nextgen-gallery/products/photocrati_nextgen/modules/nextgen_gallery_display/package.module.nextgen_gallery_display.php:1691 1.0629 110507768 19. ExtensibleObject->__call() /vol1/ftp/forumspeleo/public_html/wp-content/plugins/nextgen-gallery/pope/lib/class.extensibleobject.php:0 1.0629 110508416 20. ExtensibleObject->_exec_cached_method() /vol1/ftp/forumspeleo/public_html/wp-content/plugins/nextgen-gallery/pope/lib/class.extensibleobject.php:498 1.0629 110509680 21. ReflectionMethod->invokeArgs() /vol1/ftp/forumspeleo/public_html/wp-content/plugins/nextgen-gallery/pope/lib/class.extensibleobject.php:658 1.0629 110509752 22. A_NextGen_Basic_Album_Routes->render() /vol1/ftp/forumspeleo/public_html/wp-content/plugins/nextgen-gallery/products/photocrati_nextgen/modules/nextgen_basic_album/package.module.nextgen_basic_album.php:0 1.0630 110510520 23. Mixin->call_parent() /vol1/ftp/forumspeleo/public_html/wp-content/plugins/nextgen-gallery/products/photocrati_nextgen/modules/nextgen_basic_album/package.module.nextgen_basic_album.php:777 1.0630 110513016 24. ExtensibleObject->call_method() /vol1/ftp/forumspeleo/public_html/wp-content/plugins/nextgen-gallery/pope/lib/class.extensibleobject.php:798 1.0630 110513016 25. ExtensibleObject->__call() /vol1/ftp/forumspeleo/public_html/wp-content/plugins/nextgen-gallery/pope/lib/class.extensibleobject.php:580 1.0630 110513224 26. ExtensibleObject->_exec_cached_method() /vol1/ftp/forumspeleo/public_html/wp-content/plugins/nextgen-gallery/pope/lib/class.extensibleobject.php:498 1.0630 110514368 27. ReflectionMethod->invokeArgs() /vol1/ftp/forumspeleo/public_html/wp-content/plugins/nextgen-gallery/pope/lib/class.extensibleobject.php:658 1.0630 110514440 28. Mixin_Displayed_Gallery_Renderer->render() /vol1/ftp/forumspeleo/public_html/wp-content/plugins/nextgen-gallery/products/photocrati_nextgen/modules/nextgen_gallery_display/package.module.nextgen_gallery_display.php:0 1.0813 110642944 29. C_Display_Type_Controller->index_action() /vol1/ftp/forumspeleo/public_html/wp-content/plugins/nextgen-gallery/products/photocrati_nextgen/modules/nextgen_gallery_display/package.module.nextgen_gallery_display.php:1813 1.0813 110643576 30. ExtensibleObject->__call() /vol1/ftp/forumspeleo/public_html/wp-content/plugins/nextgen-gallery/pope/lib/class.extensibleobject.php:0 1.0813 110644232 31. ExtensibleObject->_exec_cached_method() /vol1/ftp/forumspeleo/public_html/wp-content/plugins/nextgen-gallery/pope/lib/class.extensibleobject.php:498 1.0813 110645512 32. ReflectionMethod->invokeArgs() /vol1/ftp/forumspeleo/public_html/wp-content/plugins/nextgen-gallery/pope/lib/class.extensibleobject.php:658 1.0813 110645576 33. A_NextGen_Basic_Gallery_Controller->index_action() /vol1/ftp/forumspeleo/public_html/wp-content/plugins/nextgen-gallery/products/photocrati_nextgen/modules/nextgen_basic_gallery/package.module.nextgen_basic_gallery.php:0 1.0824 110654352 34. C_Displayed_Gallery_Renderer->display_images() /vol1/ftp/forumspeleo/public_html/wp-content/plugins/nextgen-gallery/products/photocrati_nextgen/modules/nextgen_basic_gallery/package.module.nextgen_basic_gallery.php:30 1.0824 110654984 35. ExtensibleObject->__call() /vol1/ftp/forumspeleo/public_html/wp-content/plugins/nextgen-gallery/pope/lib/class.extensibleobject.php:0 1.0824 110655064 36. ExtensibleObject->_exec_cached_method() /vol1/ftp/forumspeleo/public_html/wp-content/plugins/nextgen-gallery/pope/lib/class.extensibleobject.php:498 1.0824 110656136 37. ReflectionMethod->invokeArgs() /vol1/ftp/forumspeleo/public_html/wp-content/plugins/nextgen-gallery/pope/lib/class.extensibleobject.php:658 1.0824 110656200 38. Mixin_Displayed_Gallery_Renderer->display_images() /vol1/ftp/forumspeleo/public_html/wp-content/plugins/nextgen-gallery/products/photocrati_nextgen/modules/nextgen_gallery_display/package.module.nextgen_gallery_display.php:0 1.0991 110774264 39. C_Displayed_Gallery_Renderer->render() /vol1/ftp/forumspeleo/public_html/wp-content/plugins/nextgen-gallery/products/photocrati_nextgen/modules/nextgen_gallery_display/package.module.nextgen_gallery_display.php:1691 1.0991 110775016 40. ExtensibleObject->__call() /vol1/ftp/forumspeleo/public_html/wp-content/plugins/nextgen-gallery/pope/lib/class.extensibleobject.php:0 1.0991 110775096 41. ExtensibleObject->_exec_cached_method() /vol1/ftp/forumspeleo/public_html/wp-content/plugins/nextgen-gallery/pope/lib/class.extensibleobject.php:498 1.0991 110776240 42. ReflectionMethod->invokeArgs() /vol1/ftp/forumspeleo/public_html/wp-content/plugins/nextgen-gallery/pope/lib/class.extensibleobject.php:658 1.0991 110776312 43. Mixin_Displayed_Gallery_Renderer->render() /vol1/ftp/forumspeleo/public_html/wp-content/plugins/nextgen-gallery/products/photocrati_nextgen/modules/nextgen_gallery_display/package.module.nextgen_gallery_display.php:0 1.1174 110816800 44. C_Display_Type_Controller->index_action() /vol1/ftp/forumspeleo/public_html/wp-content/plugins/nextgen-gallery/products/photocrati_nextgen/modules/nextgen_gallery_display/package.module.nextgen_gallery_display.php:1813 1.1174 110817432 45. ExtensibleObject->__call() /vol1/ftp/forumspeleo/public_html/wp-content/plugins/nextgen-gallery/pope/lib/class.extensibleobject.php:0 1.1174 110818088 46. ExtensibleObject->_exec_cached_method() /vol1/ftp/forumspeleo/public_html/wp-content/plugins/nextgen-gallery/pope/lib/class.extensibleobject.php:498 1.1174 110819368 47. ReflectionMethod->invokeArgs() /vol1/ftp/forumspeleo/public_html/wp-content/plugins/nextgen-gallery/pope/lib/class.extensibleobject.php:658 1.1174 110819432 48. A_NextGen_Basic_Gallery_Controller->index_action() /vol1/ftp/forumspeleo/public_html/wp-content/plugins/nextgen-gallery/products/photocrati_nextgen/modules/nextgen_basic_gallery/package.module.nextgen_basic_gallery.php:0 1.1182 110823480 49. Mixin->call_parent() /vol1/ftp/forumspeleo/public_html/wp-content/plugins/nextgen-gallery/products/photocrati_nextgen/modules/nextgen_basic_gallery/package.module.nextgen_basic_gallery.php:34 1.1182 110826136 50. ExtensibleObject->call_method() /vol1/ftp/forumspeleo/public_html/wp-content/plugins/nextgen-gallery/pope/lib/class.extensibleobject.php:798 1.1182 110826136 51. ExtensibleObject->__call() /vol1/ftp/forumspeleo/public_html/wp-content/plugins/nextgen-gallery/pope/lib/class.extensibleobject.php:580 1.1182 110826352 52. ExtensibleObject->_exec_cached_method() /vol1/ftp/forumspeleo/public_html/wp-content/plugins/nextgen-gallery/pope/lib/class.extensibleobject.php:498 1.1182 110827424 53. ReflectionMethod->invokeArgs() /vol1/ftp/forumspeleo/public_html/wp-content/plugins/nextgen-gallery/pope/lib/class.extensibleobject.php:658 1.1182 110827488 54. A_NextGen_Basic_Slideshow_Controller->index_action() /vol1/ftp/forumspeleo/public_html/wp-content/plugins/nextgen-gallery/products/photocrati_nextgen/modules/nextgen_basic_gallery/package.module.nextgen_basic_gallery.php:0 1.4198 114590184 55. C_Display_Type_Controller->render_partial() /vol1/ftp/forumspeleo/public_html/wp-content/plugins/nextgen-gallery/products/photocrati_nextgen/modules/nextgen_basic_gallery/package.module.nextgen_basic_gallery.php:257 1.4198 114590936 56. ExtensibleObject->__call() /vol1/ftp/forumspeleo/public_html/wp-content/plugins/nextgen-gallery/pope/lib/class.extensibleobject.php:0 1.4199 114591152 57. ExtensibleObject->_exec_cached_method() /vol1/ftp/forumspeleo/public_html/wp-content/plugins/nextgen-gallery/pope/lib/class.extensibleobject.php:498 1.4199 114592304 58. ReflectionMethod->invokeArgs() /vol1/ftp/forumspeleo/public_html/wp-content/plugins/nextgen-gallery/pope/lib/class.extensibleobject.php:658 1.4199 114592376 59. Mixin_MVC_Controller_Instance_Methods->render_partial() /vol1/ftp/forumspeleo/public_html/wp-content/plugins/nextgen-gallery/products/photocrati_nextgen/modules/mvc/package.module.mvc.php:0 1.4204 114608392 60. C_MVC_View->render() /vol1/ftp/forumspeleo/public_html/wp-content/plugins/nextgen-gallery/products/photocrati_nextgen/modules/mvc/package.module.mvc.php:447 1.4204 114608904 61. ExtensibleObject->__call() /vol1/ftp/forumspeleo/public_html/wp-content/plugins/nextgen-gallery/pope/lib/class.extensibleobject.php:0 1.4204 114609552 62. ExtensibleObject->_exec_cached_method() /vol1/ftp/forumspeleo/public_html/wp-content/plugins/nextgen-gallery/pope/lib/class.extensibleobject.php:498 1.4204 114610816 63. ReflectionMethod->invokeArgs() /vol1/ftp/forumspeleo/public_html/wp-content/plugins/nextgen-gallery/pope/lib/class.extensibleobject.php:658 1.4204 114610872 64. Mixin_Mvc_View_Instance_Methods->render() /vol1/ftp/forumspeleo/public_html/wp-content/plugins/nextgen-gallery/products/photocrati_nextgen/modules/mvc/package.module.mvc.php:0 1.4204 114611144 65. C_MVC_View->render_object() /vol1/ftp/forumspeleo/public_html/wp-content/plugins/nextgen-gallery/products/photocrati_nextgen/modules/mvc/package.module.mvc.php:522 1.4204 114611536 66. ExtensibleObject->__call() /vol1/ftp/forumspeleo/public_html/wp-content/plugins/nextgen-gallery/pope/lib/class.extensibleobject.php:0 1.4205 114615808 67. ExtensibleObject->_exec_cached_method() /vol1/ftp/forumspeleo/public_html/wp-content/plugins/nextgen-gallery/pope/lib/class.extensibleobject.php:498 1.4205 114617080 68. ReflectionMethod->invokeArgs() /vol1/ftp/forumspeleo/public_html/wp-content/plugins/nextgen-gallery/pope/lib/class.extensibleobject.php:658 1.4205 114617136 69. A_NextGen_Album_Child_Entities->render_object() /vol1/ftp/forumspeleo/public_html/wp-content/plugins/nextgen-gallery/products/photocrati_nextgen/modules/nextgen_basic_album/package.module.nextgen_basic_album.php:0 1.4205 114617280 70. Mixin->call_parent() /vol1/ftp/forumspeleo/public_html/wp-content/plugins/nextgen-gallery/products/photocrati_nextgen/modules/nextgen_basic_album/package.module.nextgen_basic_album.php:263 1.4205 114619016 71. ExtensibleObject->call_method() /vol1/ftp/forumspeleo/public_html/wp-content/plugins/nextgen-gallery/pope/lib/class.extensibleobject.php:798 1.4205 114619016 72. ExtensibleObject->__call() /vol1/ftp/forumspeleo/public_html/wp-content/plugins/nextgen-gallery/pope/lib/class.extensibleobject.php:580 1.4206 114619672 73. ExtensibleObject->_exec_cached_method() /vol1/ftp/forumspeleo/public_html/wp-content/plugins/nextgen-gallery/pope/lib/class.extensibleobject.php:498 1.4206 114620944 74. ReflectionMethod->invokeArgs() /vol1/ftp/forumspeleo/public_html/wp-content/plugins/nextgen-gallery/pope/lib/class.extensibleobject.php:658 1.4206 114621000 75. A_NextGen_Album_Descriptions->render_object() /vol1/ftp/forumspeleo/public_html/wp-content/plugins/nextgen-gallery/products/photocrati_nextgen/modules/nextgen_basic_album/package.module.nextgen_basic_album.php:0 1.4206 114621144 76. Mixin->call_parent() /vol1/ftp/forumspeleo/public_html/wp-content/plugins/nextgen-gallery/products/photocrati_nextgen/modules/nextgen_basic_album/package.module.nextgen_basic_album.php:319 1.4206 114622128 77. ExtensibleObject->call_method() /vol1/ftp/forumspeleo/public_html/wp-content/plugins/nextgen-gallery/pope/lib/class.extensibleobject.php:798 1.4206 114622128 78. ExtensibleObject->__call() /vol1/ftp/forumspeleo/public_html/wp-content/plugins/nextgen-gallery/pope/lib/class.extensibleobject.php:580 1.4207 114622928 79. ExtensibleObject->_exec_cached_method() /vol1/ftp/forumspeleo/public_html/wp-content/plugins/nextgen-gallery/pope/lib/class.extensibleobject.php:498 1.4207 114624216 80. ReflectionMethod->invokeArgs() /vol1/ftp/forumspeleo/public_html/wp-content/plugins/nextgen-gallery/pope/lib/class.extensibleobject.php:658 1.4207 114624272 81. A_NextGen_Album_Breadcrumbs->render_object() /vol1/ftp/forumspeleo/public_html/wp-content/plugins/nextgen-gallery/products/photocrati_nextgen/modules/nextgen_basic_album/package.module.nextgen_basic_album.php:0 1.4207 114624416 82. Mixin->call_parent() /vol1/ftp/forumspeleo/public_html/wp-content/plugins/nextgen-gallery/products/photocrati_nextgen/modules/nextgen_basic_album/package.module.nextgen_basic_album.php:32 1.4207 114625408 83. ExtensibleObject->call_method() /vol1/ftp/forumspeleo/public_html/wp-content/plugins/nextgen-gallery/pope/lib/class.extensibleobject.php:798 1.4207 114625408 84. ExtensibleObject->__call() /vol1/ftp/forumspeleo/public_html/wp-content/plugins/nextgen-gallery/pope/lib/class.extensibleobject.php:580 1.4207 114626072 85. ExtensibleObject->_exec_cached_method() /vol1/ftp/forumspeleo/public_html/wp-content/plugins/nextgen-gallery/pope/lib/class.extensibleobject.php:498 1.4207 114627368 86. ReflectionMethod->invokeArgs() /vol1/ftp/forumspeleo/public_html/wp-content/plugins/nextgen-gallery/pope/lib/class.extensibleobject.php:658 1.4208 114627424 87. A_Displayed_Gallery_Trigger_Element->render_object() /vol1/ftp/forumspeleo/public_html/wp-content/plugins/nextgen-gallery/products/photocrati_nextgen/modules/nextgen_gallery_display/package.module.nextgen_gallery_display.php:0 1.4208 114627584 88. Mixin->call_parent() /vol1/ftp/forumspeleo/public_html/wp-content/plugins/nextgen-gallery/products/photocrati_nextgen/modules/nextgen_gallery_display/package.module.nextgen_gallery_display.php:49 1.4208 114628584 89. ExtensibleObject->call_method() /vol1/ftp/forumspeleo/public_html/wp-content/plugins/nextgen-gallery/pope/lib/class.extensibleobject.php:798 1.4208 114628584 90. ExtensibleObject->__call() /vol1/ftp/forumspeleo/public_html/wp-content/plugins/nextgen-gallery/pope/lib/class.extensibleobject.php:580 1.4208 114628800 91. ExtensibleObject->_exec_cached_method() /vol1/ftp/forumspeleo/public_html/wp-content/plugins/nextgen-gallery/pope/lib/class.extensibleobject.php:498 1.4208 114629984 92. ReflectionMethod->invokeArgs() /vol1/ftp/forumspeleo/public_html/wp-content/plugins/nextgen-gallery/pope/lib/class.extensibleobject.php:658 1.4208 114630040 93. Mixin_Mvc_View_Instance_Methods->render_object() /vol1/ftp/forumspeleo/public_html/wp-content/plugins/nextgen-gallery/products/photocrati_nextgen/modules/mvc/package.module.mvc.php:0 1.4229 114788936 94. include('/vol1/ftp/forumspeleo/public_html/wp-content/plugins/nextgen-gallery/products/photocrati_nextgen/modules/nextgen_basic_gallery/templates/slideshow/index.php') /vol1/ftp/forumspeleo/public_html/wp-content/plugins/nextgen-gallery/products/photocrati_nextgen/modules/mvc/package.module.mvc.php:535